This shop has been compensated by Collective Bias, Inc. and its advertiser. All opinions are mine alone. #FallWithATwist #CollectiveBias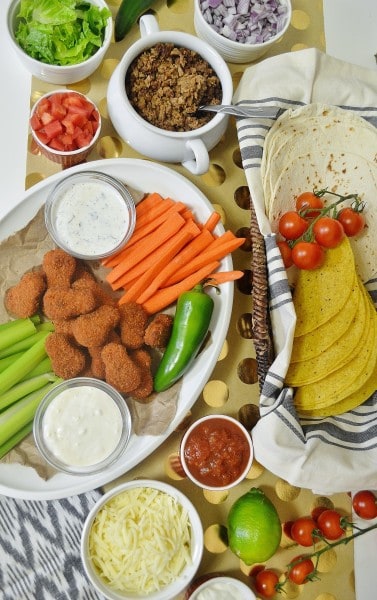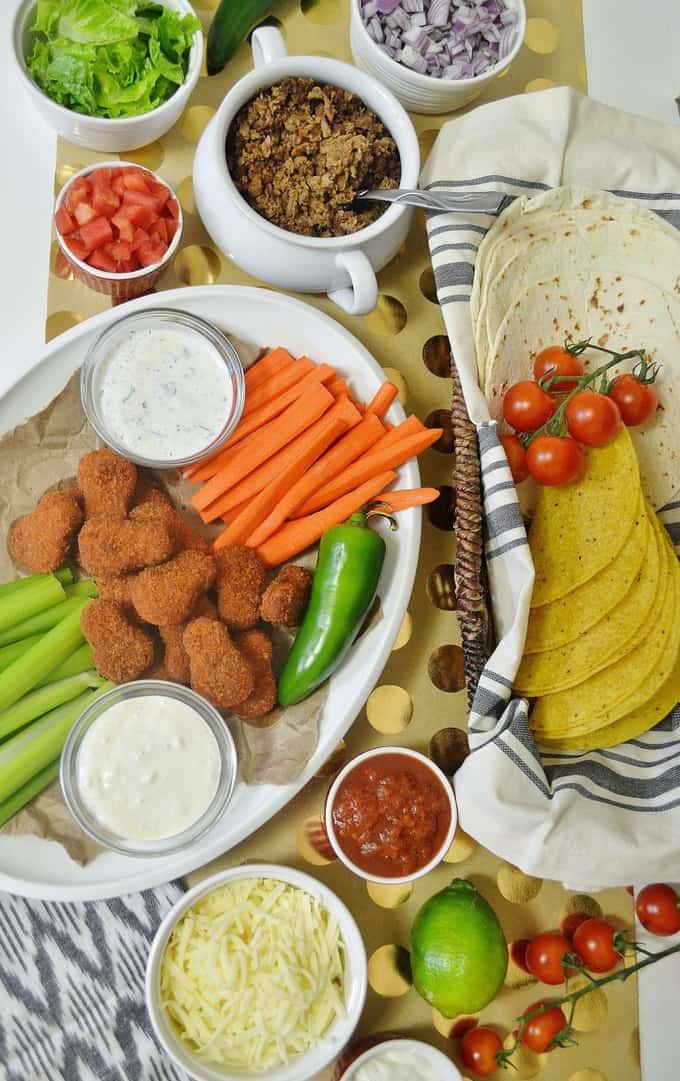 Fall entertaining in our home is all about easy comfort foods that everyone loves. It's about having fun, without the fuss. And who doesn't love tacos and buffalo wings?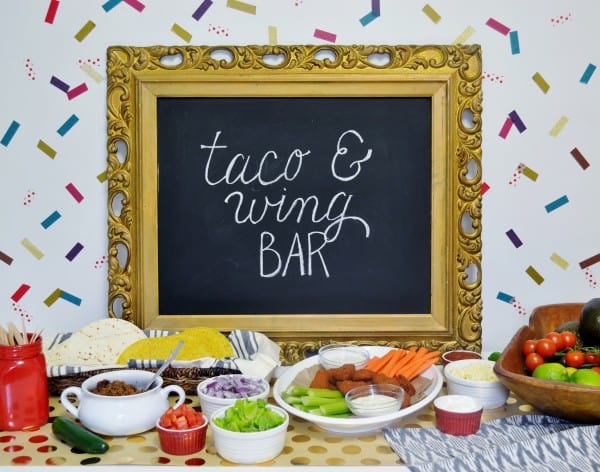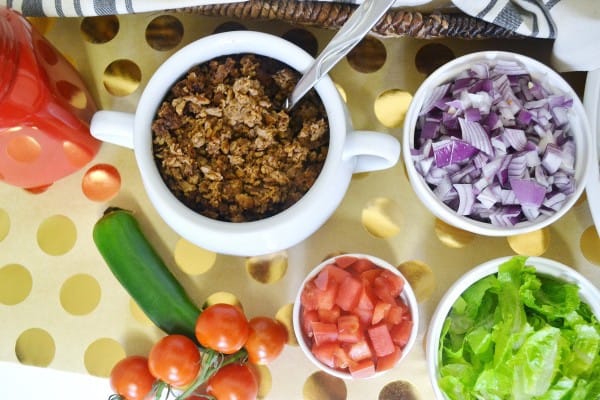 I was picking up a few essentials at my home-away-from-home (i.e. Target), and was inspired by their great selection of MorningStar Farms products. I knew they'd be the perfect starting point for this easy taco & wing bar!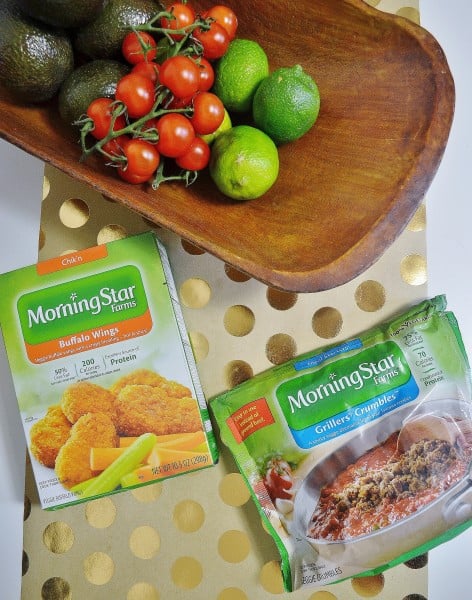 I included many different toppings to people could make their tacos anyway they like, including MorningStar Farms Grillers Crumbles, lettuce, salsa, cheese, lime, cilantro, tomatoes, avocado, onion, sour cream, and both hard and soft tortillas.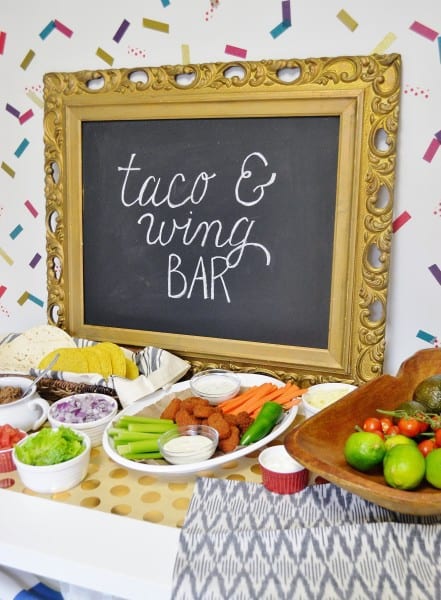 My favorite taco recipe, though, is this traditional-style taco. Start with warmed flour tortillas, and add MorningStar Farms Grillers Crumbles to the bottom of your tortilla.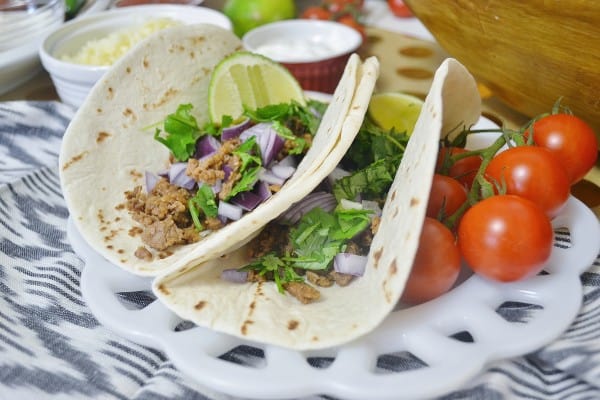 Top with red onion, cilantro, and a squeeze of lime.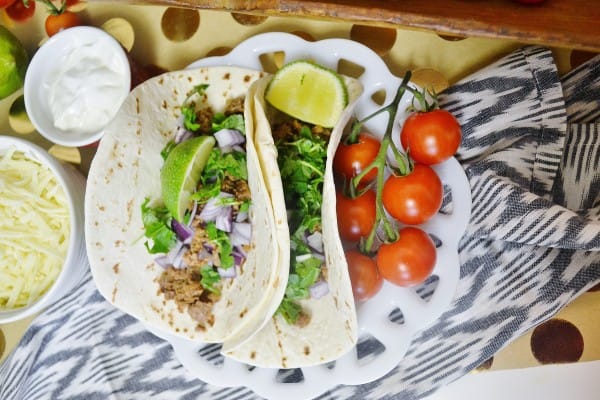 Just perfect. In my (humble) opinion, this is the way tacos are supposed to taste.
And, of course, great wings need great dipping sauces. I created homemade ranch and blue cheese dips to go with MorningStar Farms Buffalo Wings…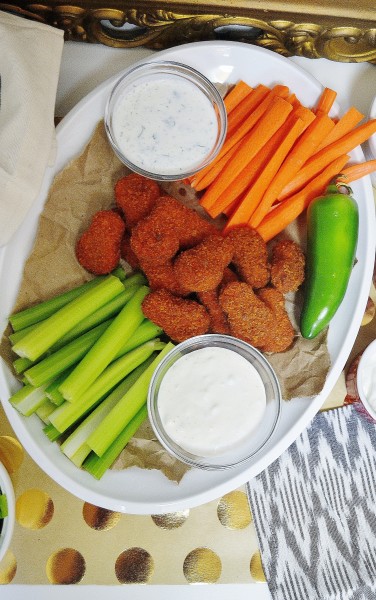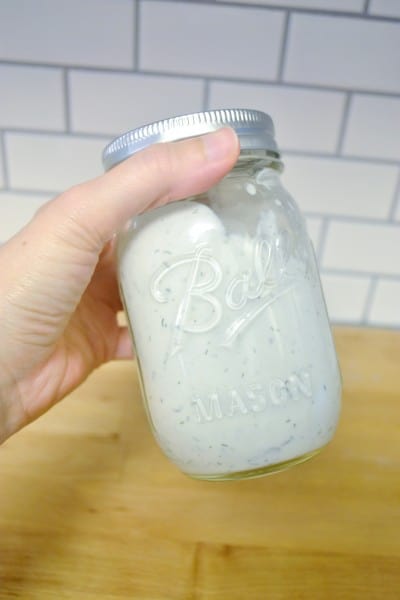 Making your own dressings may sound intimidating, but it's not. The ingredients are few, and the steps are even fewer. Let me show you how I made the ranch dressing…
Ingredients:
1 small container (about a cup) greek yogurt
1/4 c. whole milk
1/2 tsp. salt
1/2 tsp. pepper
1/2 tsp. dried dill
1/4 tsp. garlic powder
1/4 tsp. onion powder
tbsp. fresh parsley-chopped fine
1/4 tsp. dried thyme
Step 1: Combine your greek yogurt and milk in a mason jar. Whisk with a fork. Obviously you don't have to use a mason jar for this. You can combine your dressing in a bowl, and transfer it to a jar or tuppeware container, this just saved me a step:)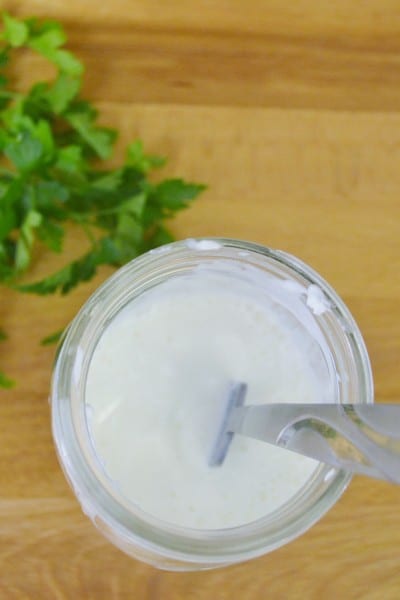 Step 2: Add all other ingredients to your mason jar. Mix together.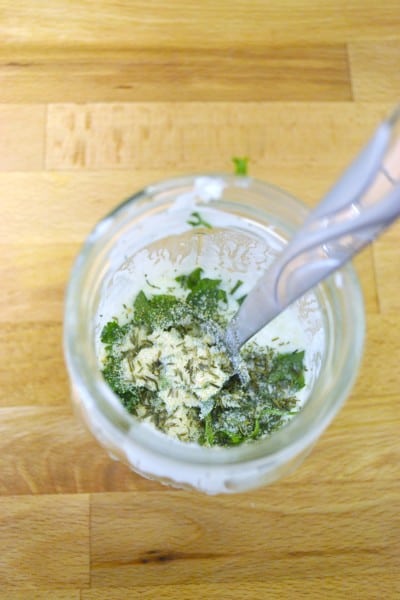 And you're done (told you it was easy)!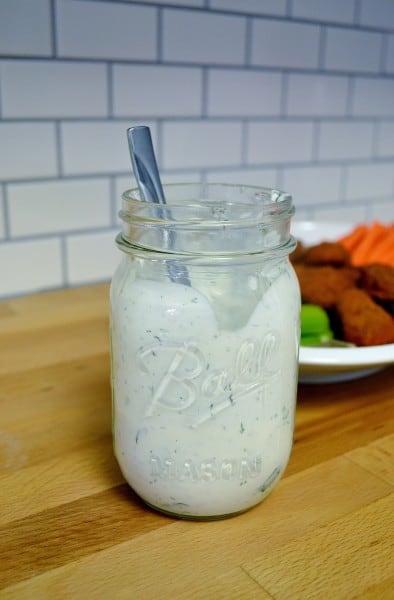 Now for the homemade blue cheese dressing…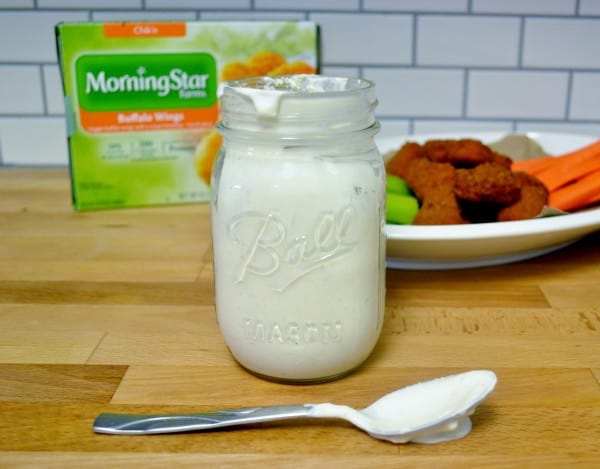 Ingredients:
1 c. sour cream
1/2 c. mayonnaise
1 tsp. red wine vinegar
1 tsp. fresh lemon juice
2 cloves garlic, minced finely
3/4 c. blue cheese crumbles
1/4 salt
1/4 tsp. pepper
Step 1: Whisk together the sour cream and mayonnaise in a mason jar.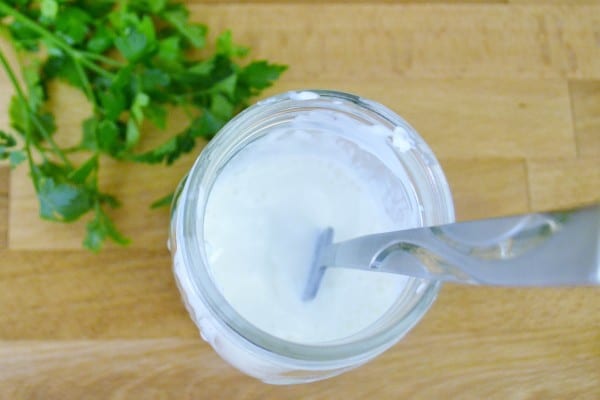 Step 2: Add the rest of your ingredients, and stir together.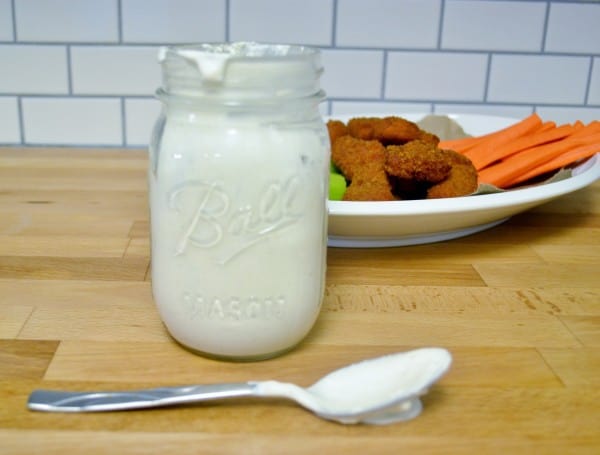 We loved every bit of this taco and wing bar. And I especially loved seeing how creative everyone's taco creations were! This is something I can definitely see us doing again. The MorningStar Farms products were such a hit–perfect for vegetarians and meat-lovers alike, it's definitely "Veggie Cuisine" at it's best.
At home, just use various ramekins and containers to corral your toppings.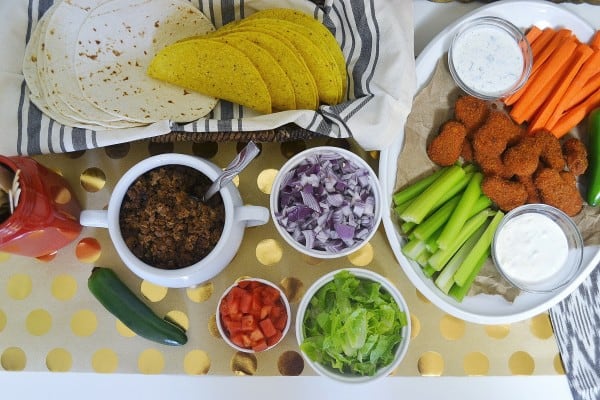 And if you're interested in how I created the "confetti" backdrop, it's so incredibly simple: just use lengths of washi tape in whatever colors/patterns you'd like.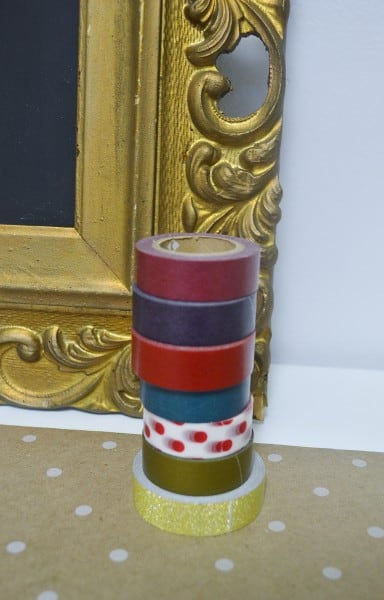 Attach the tape to the wall, in a random, confetti-like pattern. And it's as easy as that!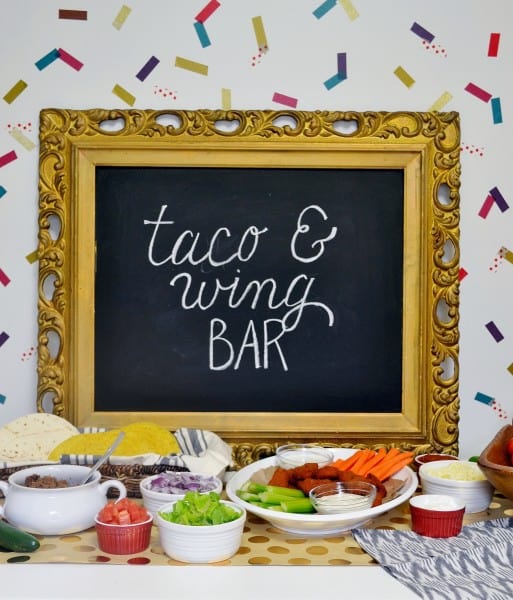 How do you celebrate Fall with your family & friends? I'd love to hear your ideas!