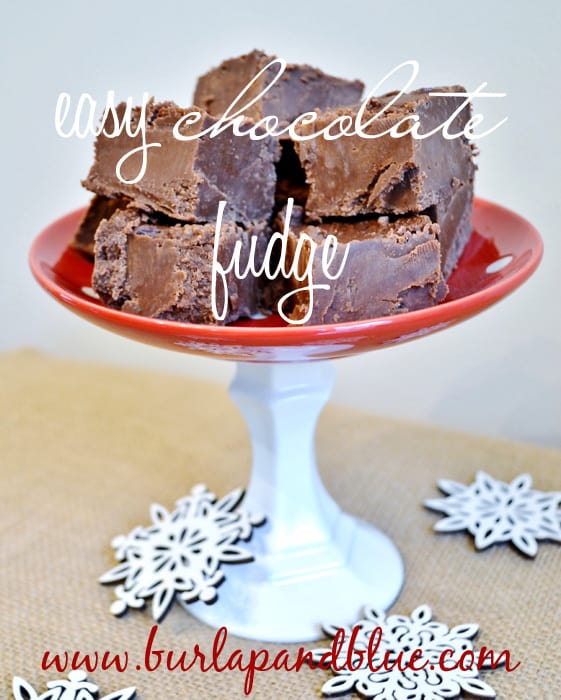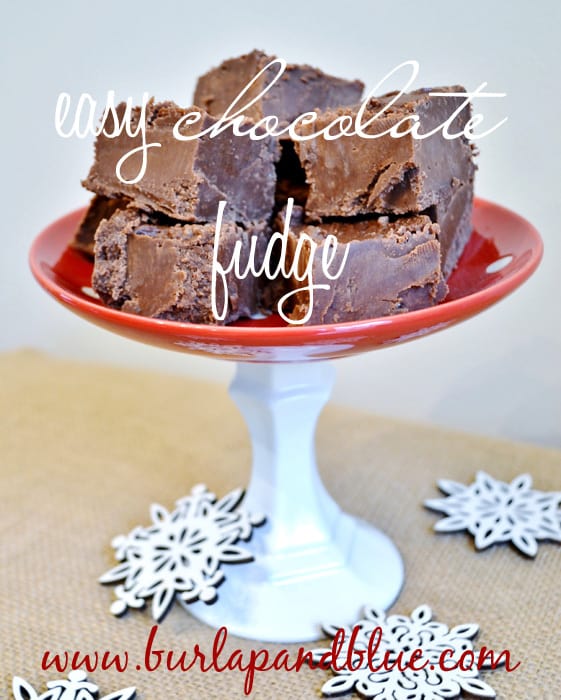 Hello, Hello!
Looking for an easy and delicious fudge recipe? You've come to the right place! Best part-no candy thermometer needed! Yep-this recipe's a keeper.
Ingredients:
2 tsp. plus 1 c. butter, divided
4 c. sugar
1 c. 2% milk
25 large marshmallows
1 pkg. milk chocolate chips
2 c. semisweet chocolate chips
2 oz. unsweetened chocolate, chopped
1 tsp. vanilla extract
1. Line a 13×9 pan with foil or parchment. If you're using foil, grease with 2 tsp. butter.
2. In a large heavy saucepan, combine the sugar, milk and remaining butter. Bring to a rapid boil over medium heat, stirring constantly. Cook, without stirring, for 2 minutes. Remove from heat.
3. Stir in marshmallows until melted. Add all chocolate, stir until melted. Stir in vanilla. Spread into pan, cool for 1 hr.
4. Score into 1 inch squares. Refrigerate, covered for 3 hours. Using foil or parchment, life fudge out of pan. Cut fudge, store in airtight containers.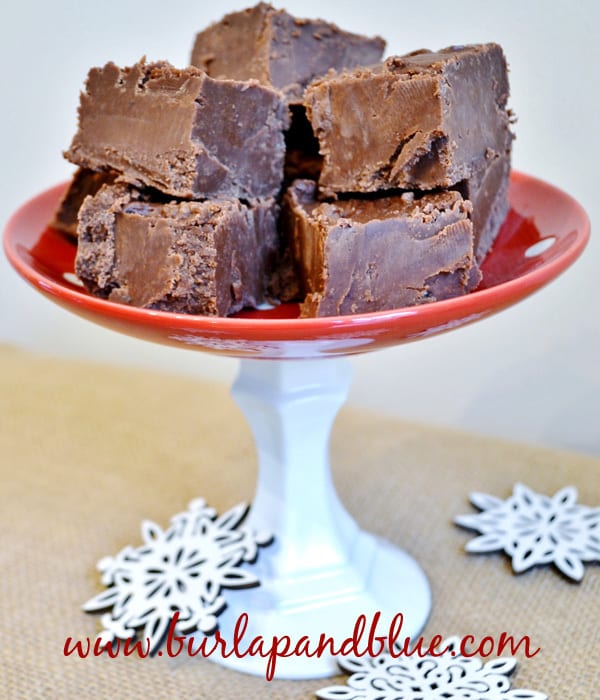 I actually halved this recipe (the original is from Taste of Home), and had plenty to give as gifts, as well as a few pieces leftover for ourselves. The original recipe makes approx. 117 pieces, which is great if you have lots of gift giving to do!
Enjoy!