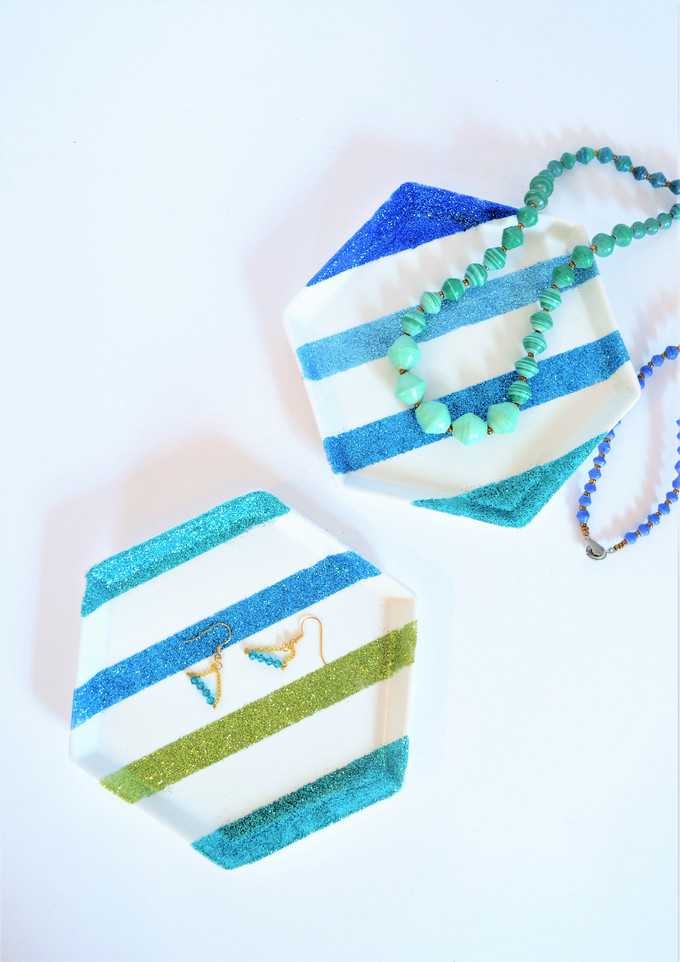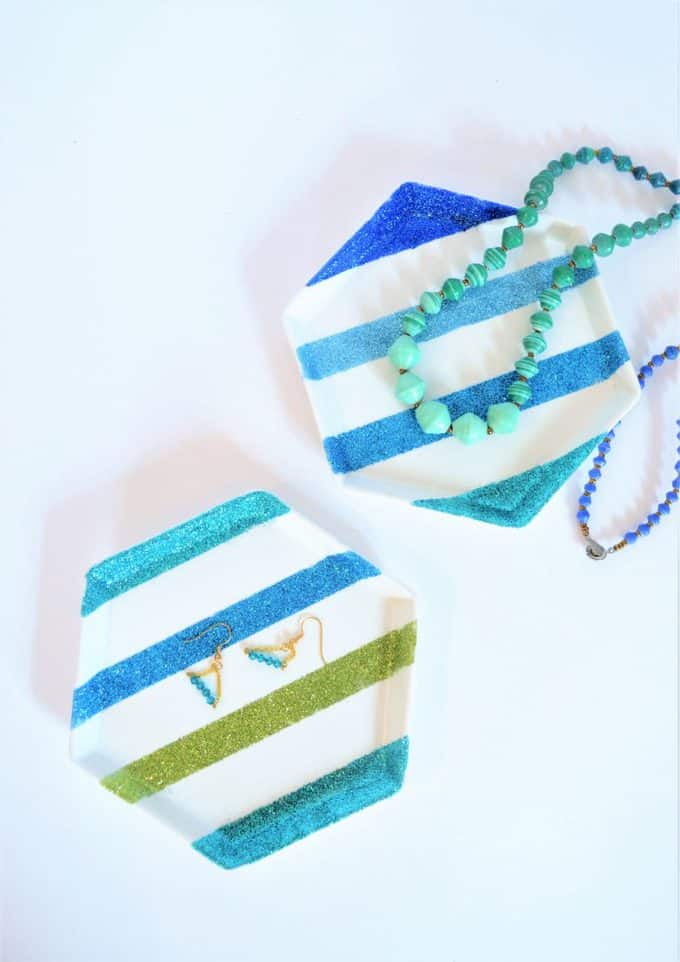 Often, when I don't have a lot of time to devote to being creative, a 30 minute craft is just the thing to get my crafty fix. I found these simple plates at Target in the kids crafting section, and knew I could take my trusty Mod Podge and do something fun with them. These easy decoupage plates are the result…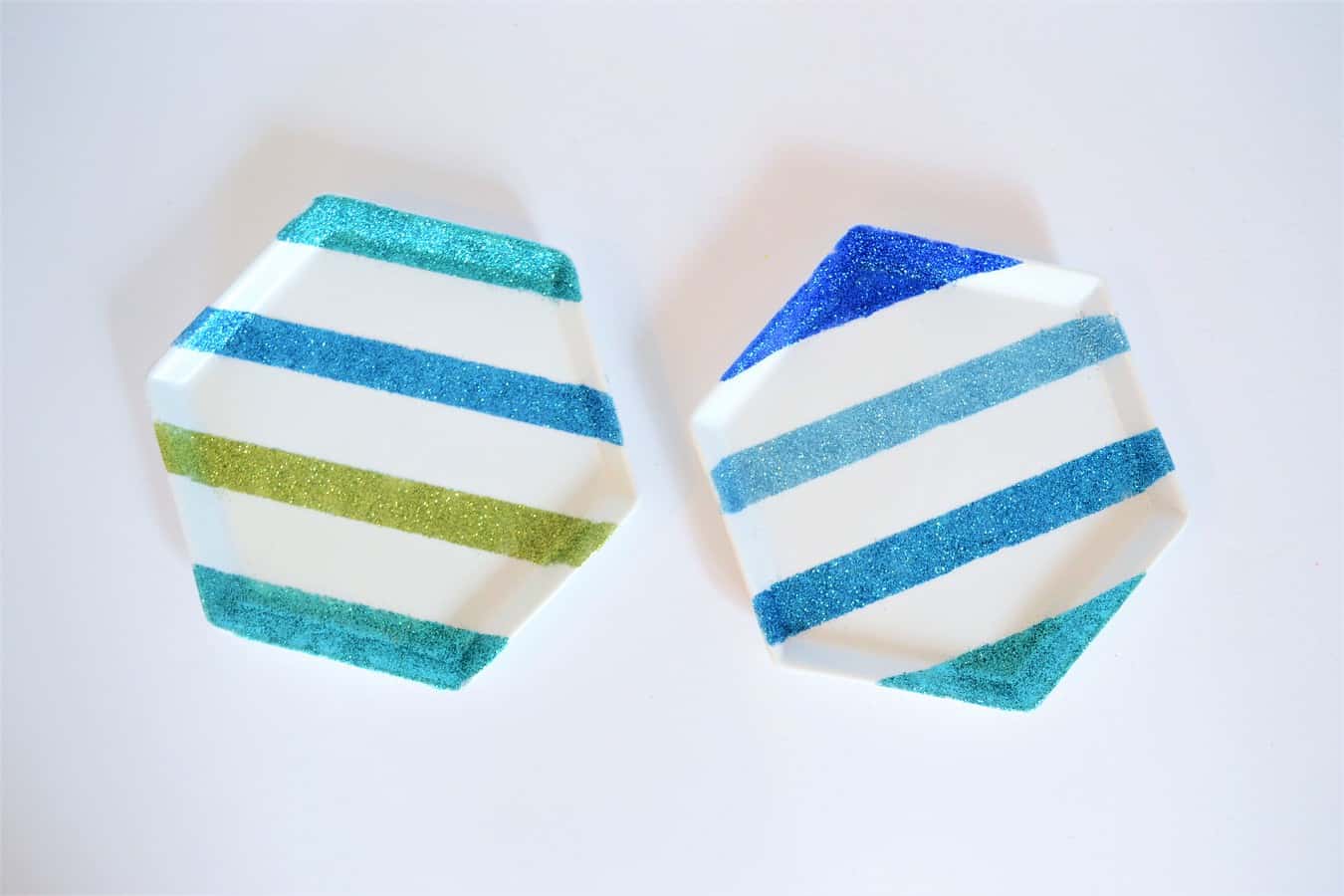 I have and adore this glitter set, and love when I can get a chance to combine some of my favorite colors to create something colorful and sparkly.
Here's what you need to make your own…
Materials:
Plain White Dishes or Trays (mine are from Target)
Painters Tape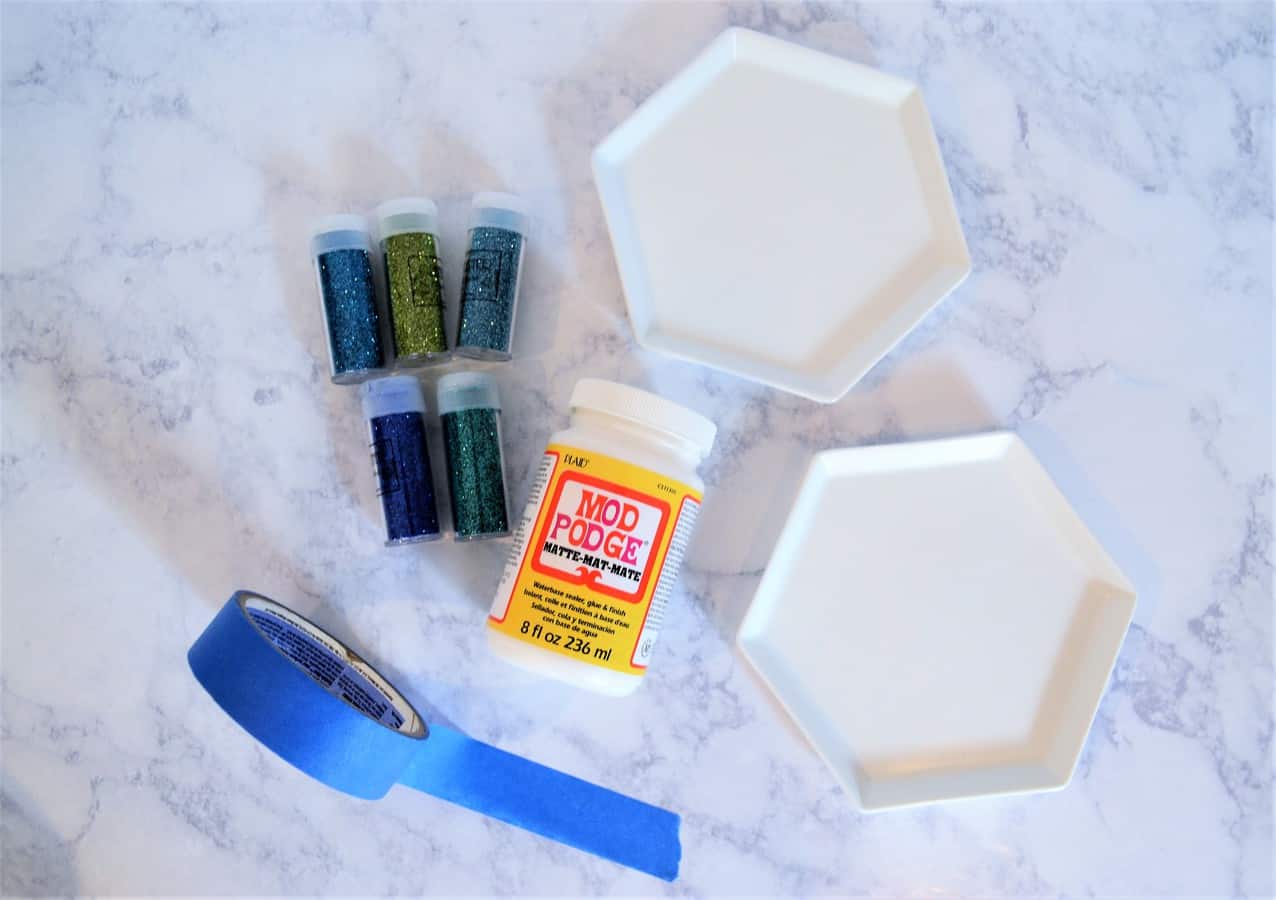 Step 1: Use your painter's tape to create your pattern on your plates. Make sure to press down all edges of the tape well, to prevent the Mod Podge from bleeding underneath the tape.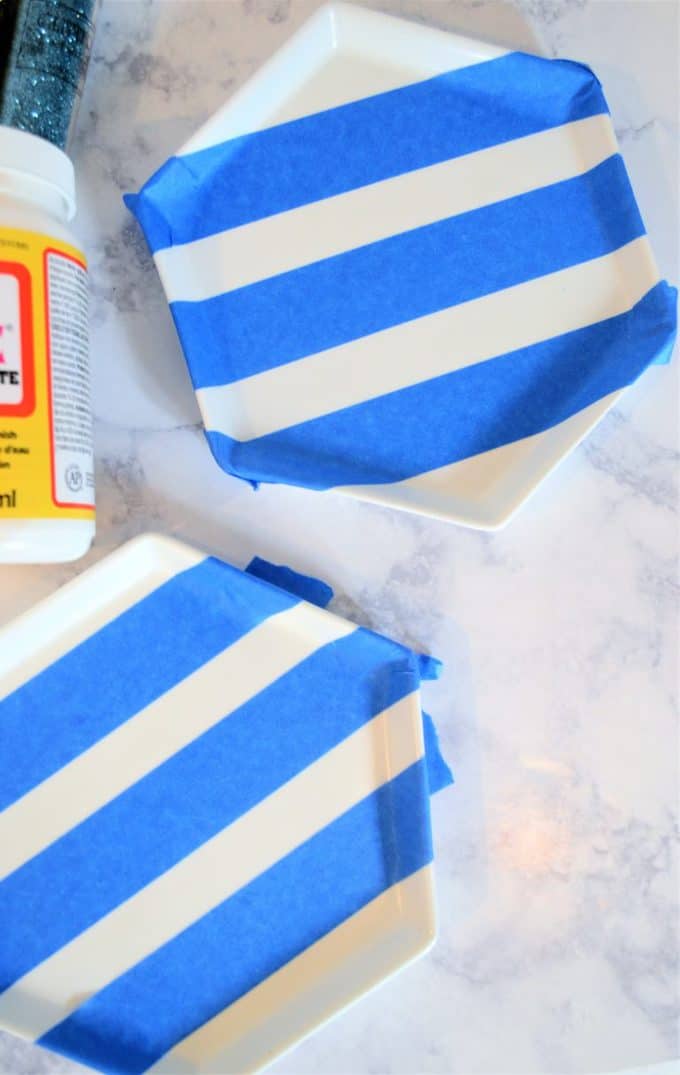 Step 2: Using a foam brush, apply a thin coat of Mod Podge to your plate, and gently sprinkle your glitter onto your coated section. Tap gently to remove excess glitter. Repeat for each section of your plate.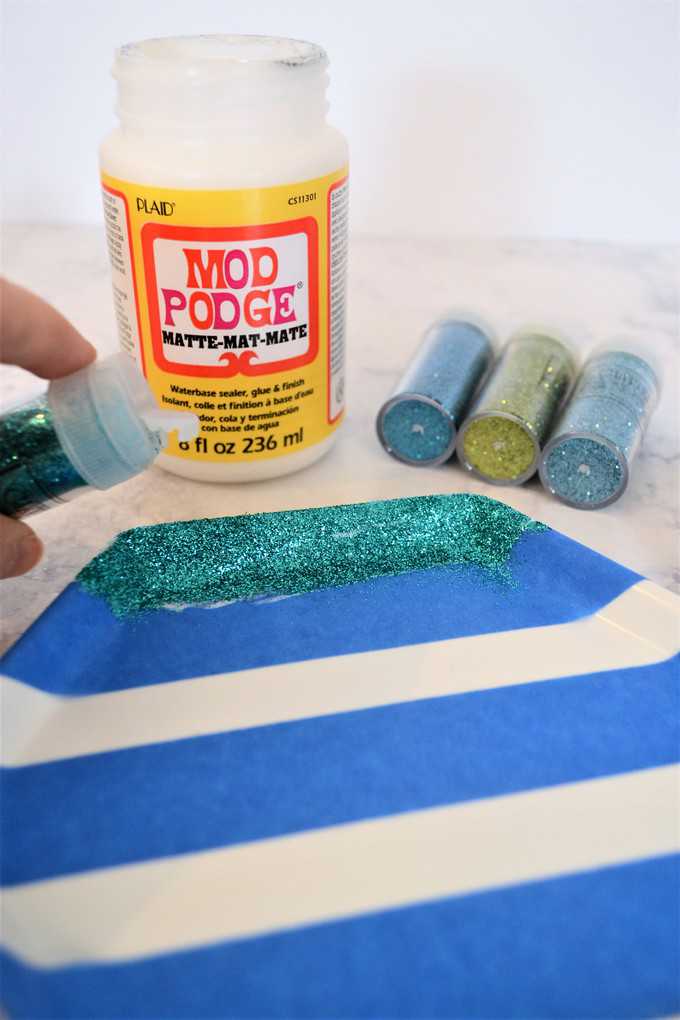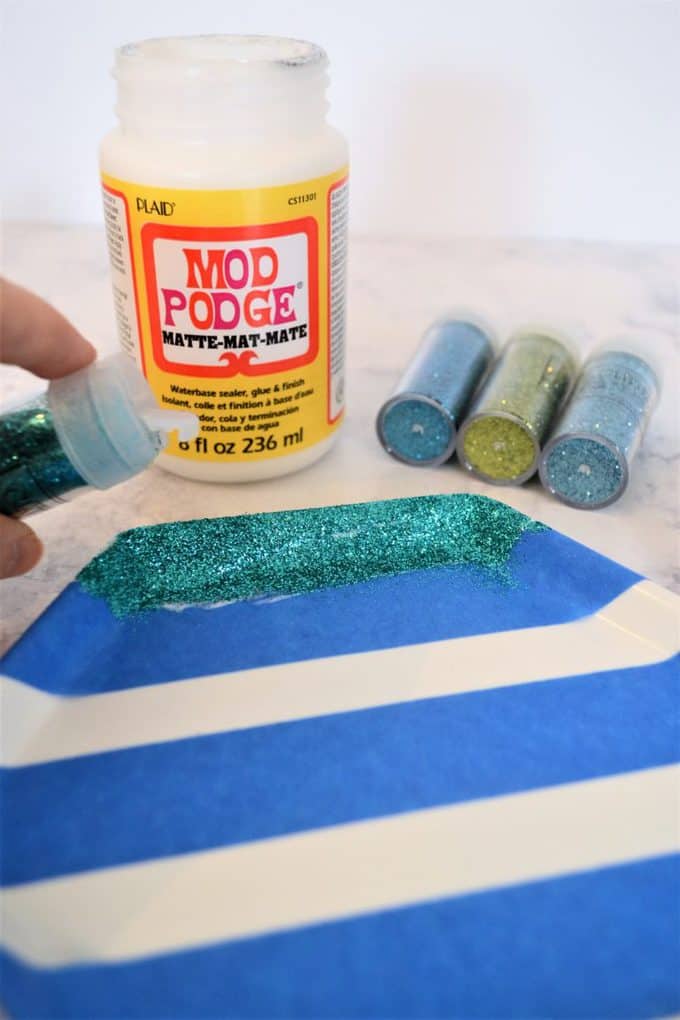 Let dry completely. After mine were dry, I took a minute to touch up a couple of edges that needed a bit more glitter. Carefully coat with a thin layer of Mod Podge to seal, if desired.
These really couldn't be easier, and are perfect for gifts, or to organize your jewelry or makeup. I'm considering putting one next to my sink to hold lotion and soap, and one in my kitchen to hold a plant. They're just so versatile!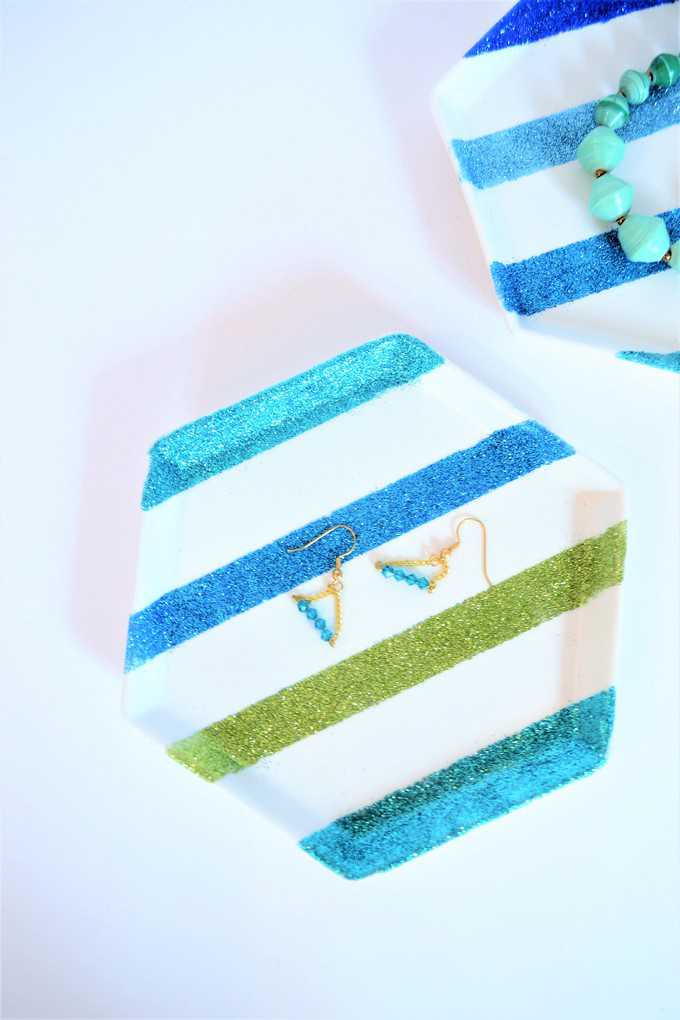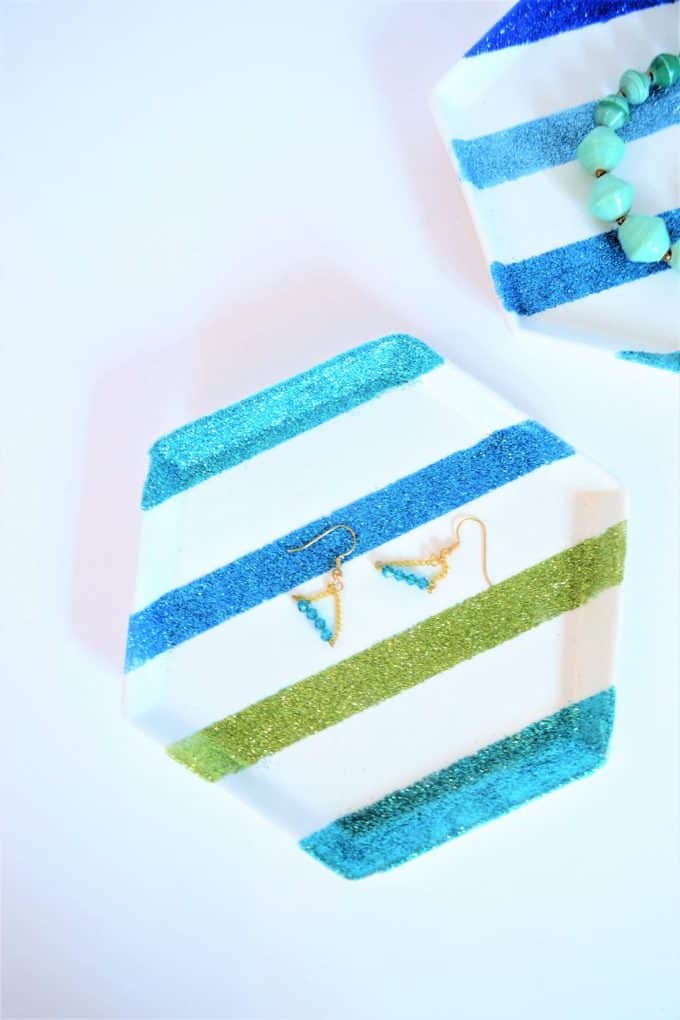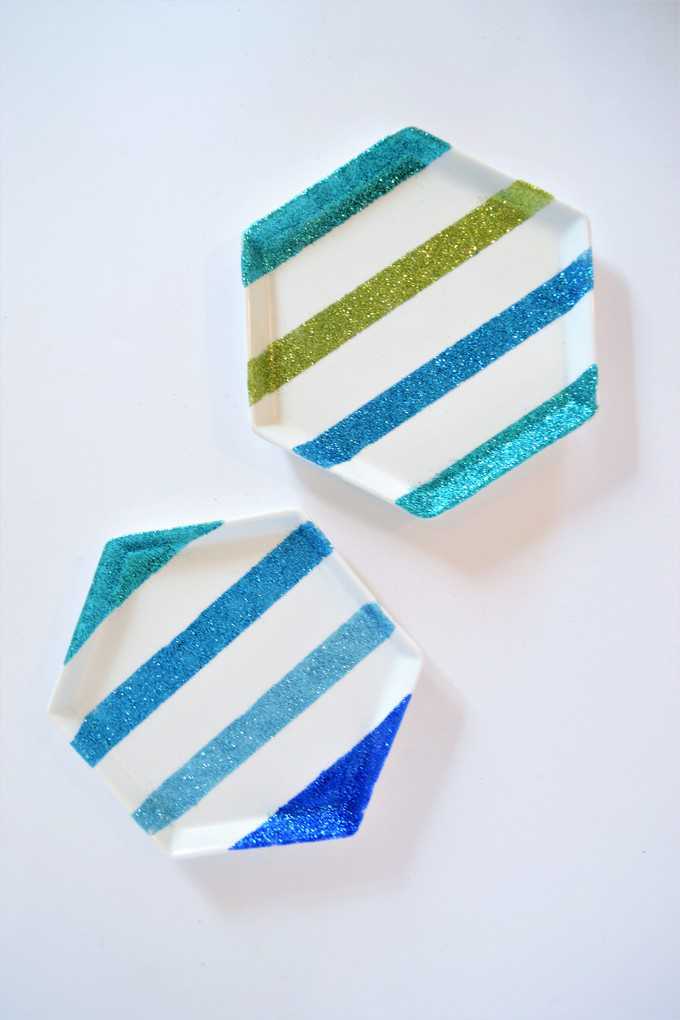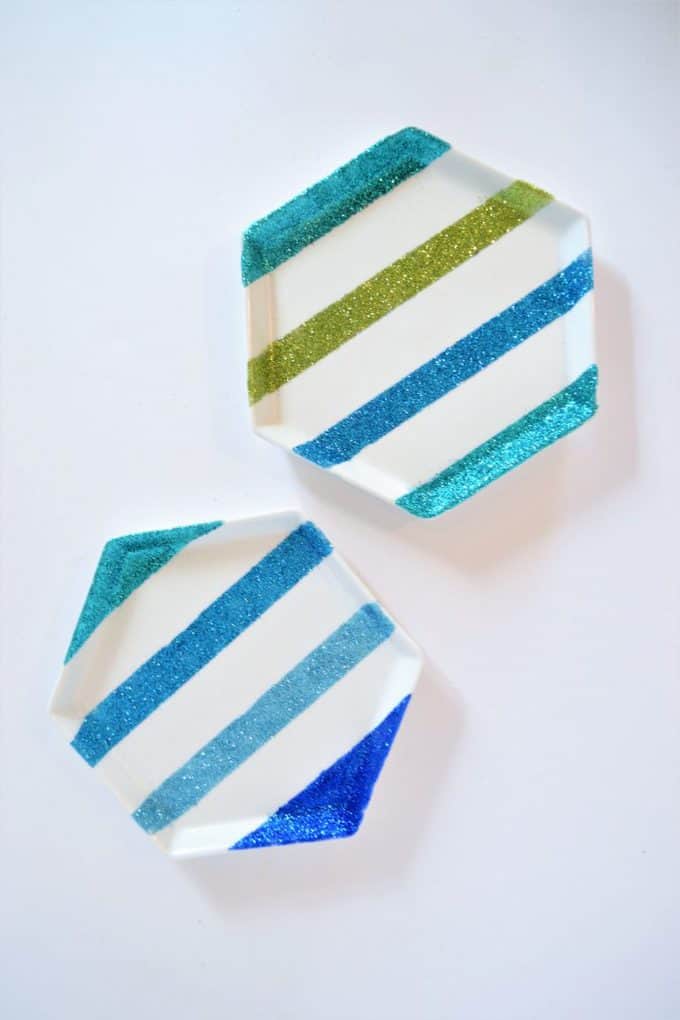 Thanks for reading all about my easy decoupage plates! Have a crafty day!