This shop has been compensated by Collective Bias, Inc. and its advertiser. All opinions are mine alone. #SweetenTheSeason #CollectiveBias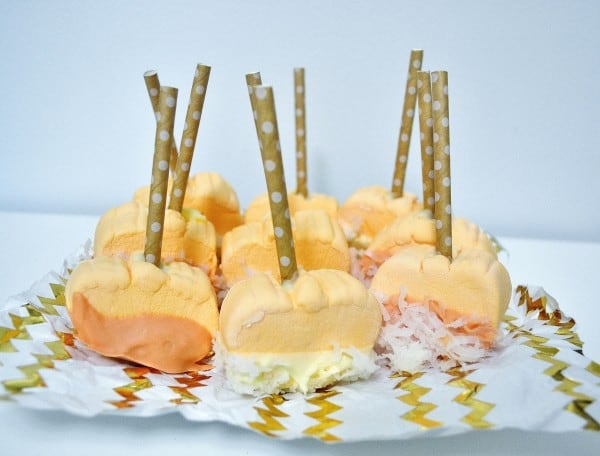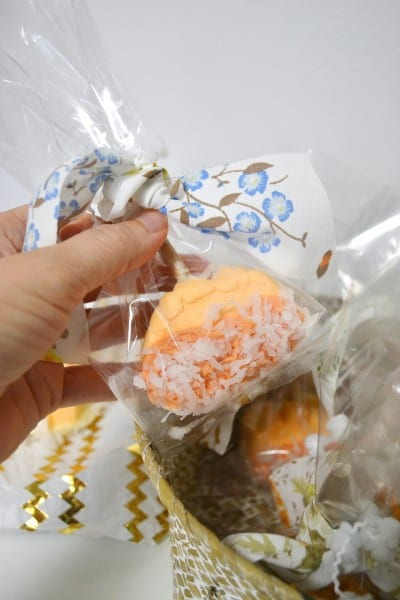 With two little ones, who, amazingly, aren't so little anymore, it always surprises me how fast time flies. It's one reason why I like to celebrate the holidays and the changing of the seasons; time moves quickly, and my children (and yours) won't always be this little and eager to celebrate these small moments with me.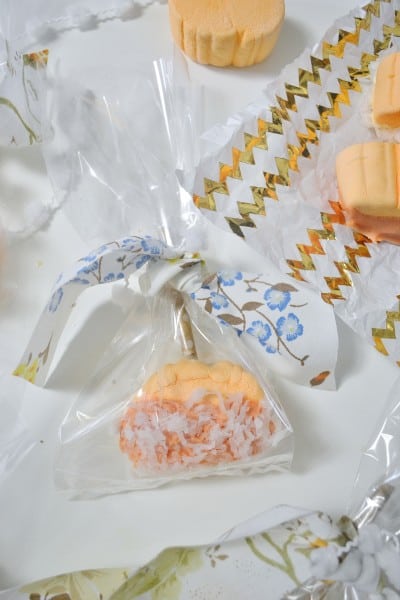 Recently, I wanted to create simple, budget-friendly treats to celebrate fall and for my kids to share with their friends. Looking for inspiration, I visited the Holiday Bake Center at Walmart, where a variety of Kraft items greeted me…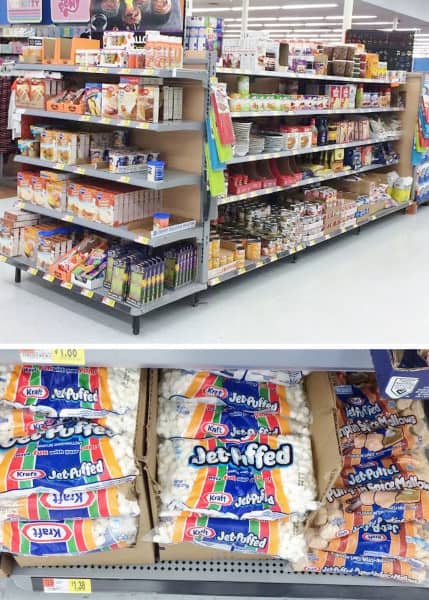 I took a few of my favorites home, including Baker's White Chocolate, Jet-Puffed Jumbo Pumpkin Mallows & Baker's Angel Flake Coconut…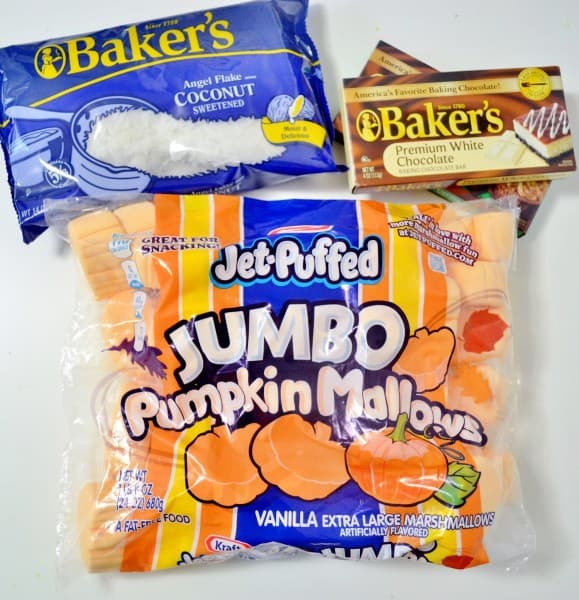 I knew just what I wanted to make with these Kraft favorites…dipped marshmallows on a stick! The dipped marshmallows would've been great on their own, but who can resist treats on a stick? I know my little ones cannot…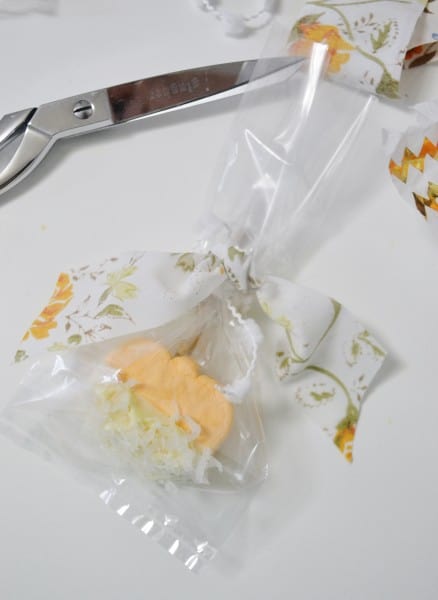 First, I took some paper straws (you can also use lollipop sticks-I just liked the pattern and color of these straws), and cut them in half.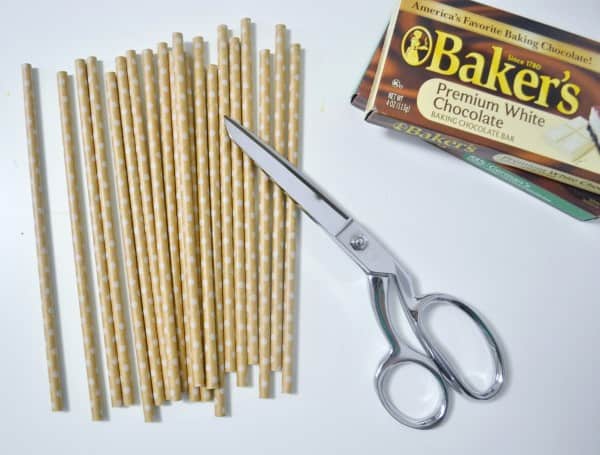 I then took some Baker's White Chocolate, and melted it in a bowl according to package instructions. Just a tip-always use bar chocolate (not chips) if you're looking to melt it for dipping purposes. Chocolate chips contain stabilizers that help them retain their shape in baked goods, which also makes it harder to properly melt them for dipping.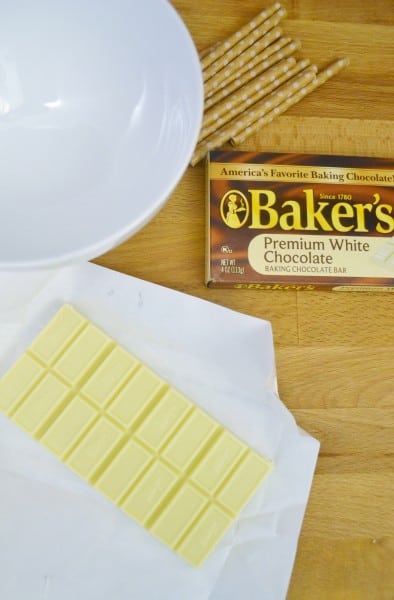 Once your chocolate is melted, use a paring knife to cut a small slit into the top of your marshmallows, dip your straw or lollipop stick into your melted chocolate, and insert into your marshmallow. The melted chocolate will act as "glue" to help keep your stick in place.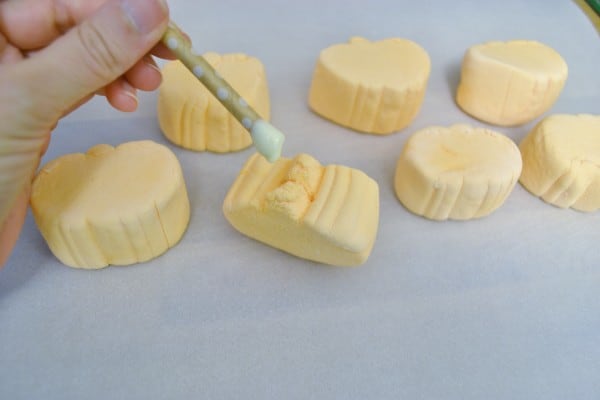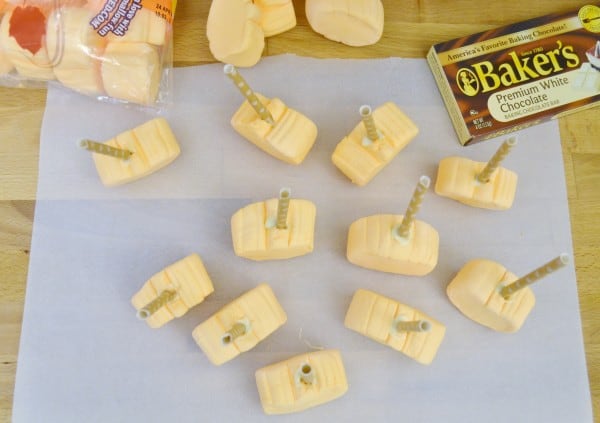 Now comes the fun part! Dip your marshmallow into your chocolate (you can also add a drop of yellow and a drop of red food coloring to turn your chocolate orange!), dip into the Baker's Coconut, then place on a piece of parchment paper to dry and harden.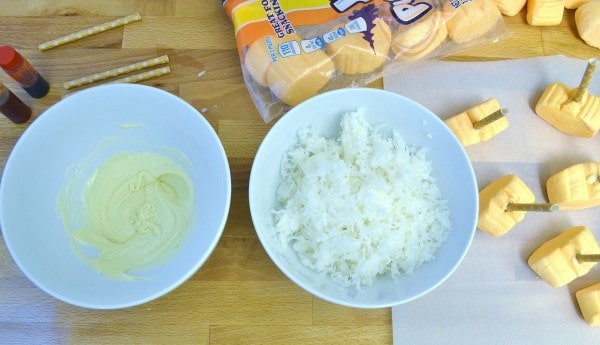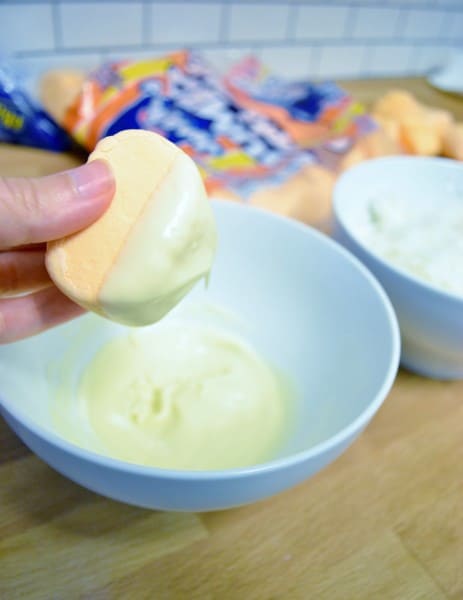 After they dry, package them into cellophane bags and tie up with ribbon, fabric, or yarn.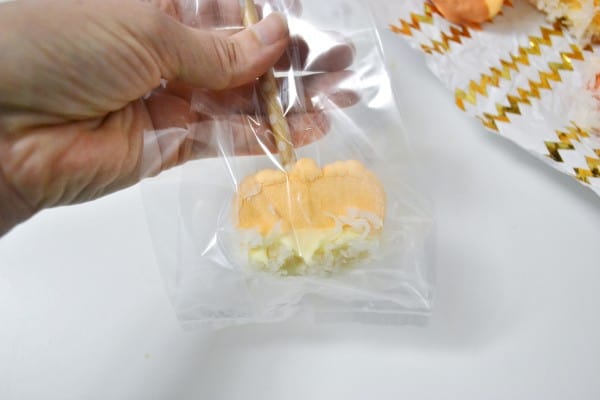 I had some pom pom trim and vintage fabrics that I thought would be cute together…I cut the fabric into strips, and tied some trim and a length of fabric to each bag.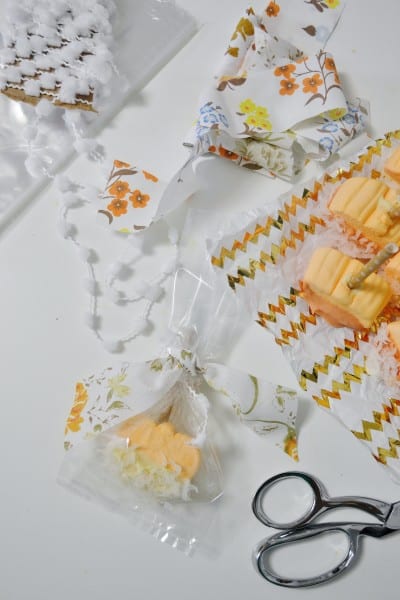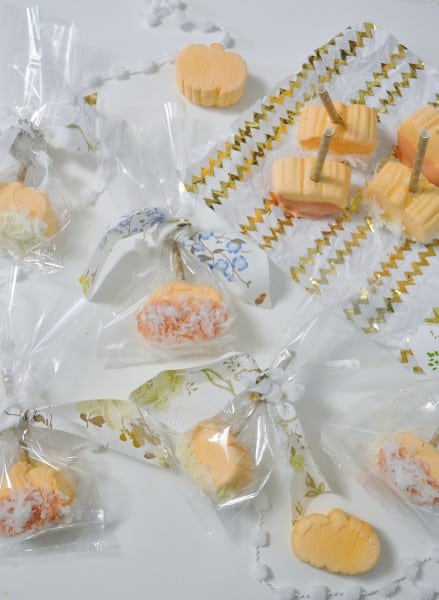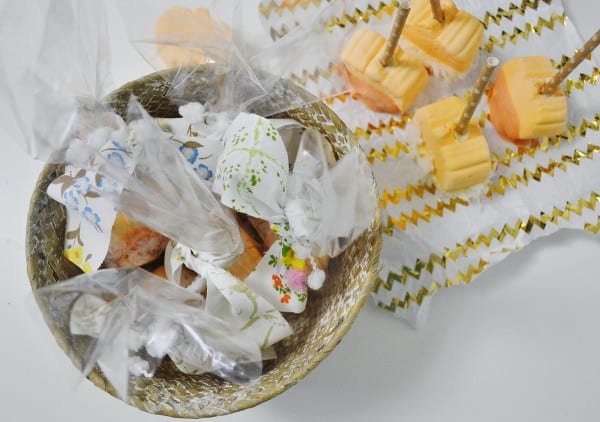 Easy, budget-friendly, and sure to be loved by all. What is your go-to for simple ways to celebrate the seasons? I'd love to hear!