Have I told you guys about the huge box of vintage lace and doilies I was lucky enough to score at an estate sale a couple of months ago?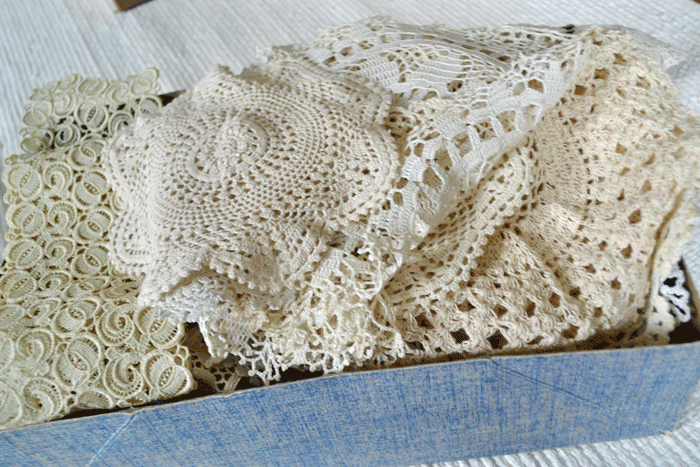 Hope ya'll are a fan, because you'll be seeing these babies a lot over the next couple of months. I've already created some garlands with them (a couple are left in the shop), and today I'm sharing how I spruced up a plain Jane pillow with one of my favorite doilies of the bunch…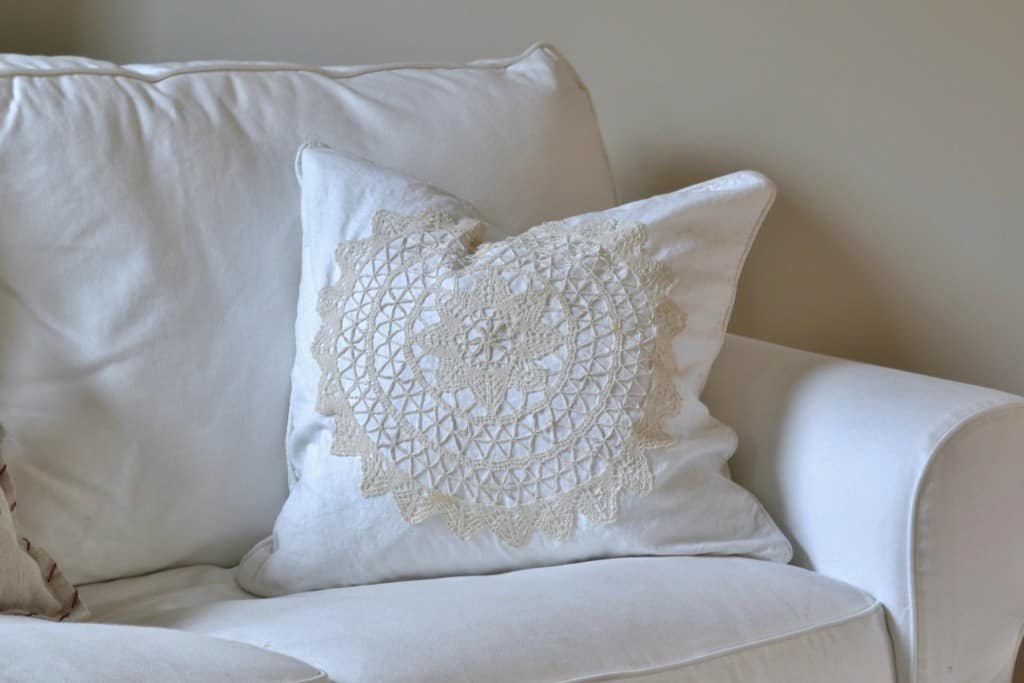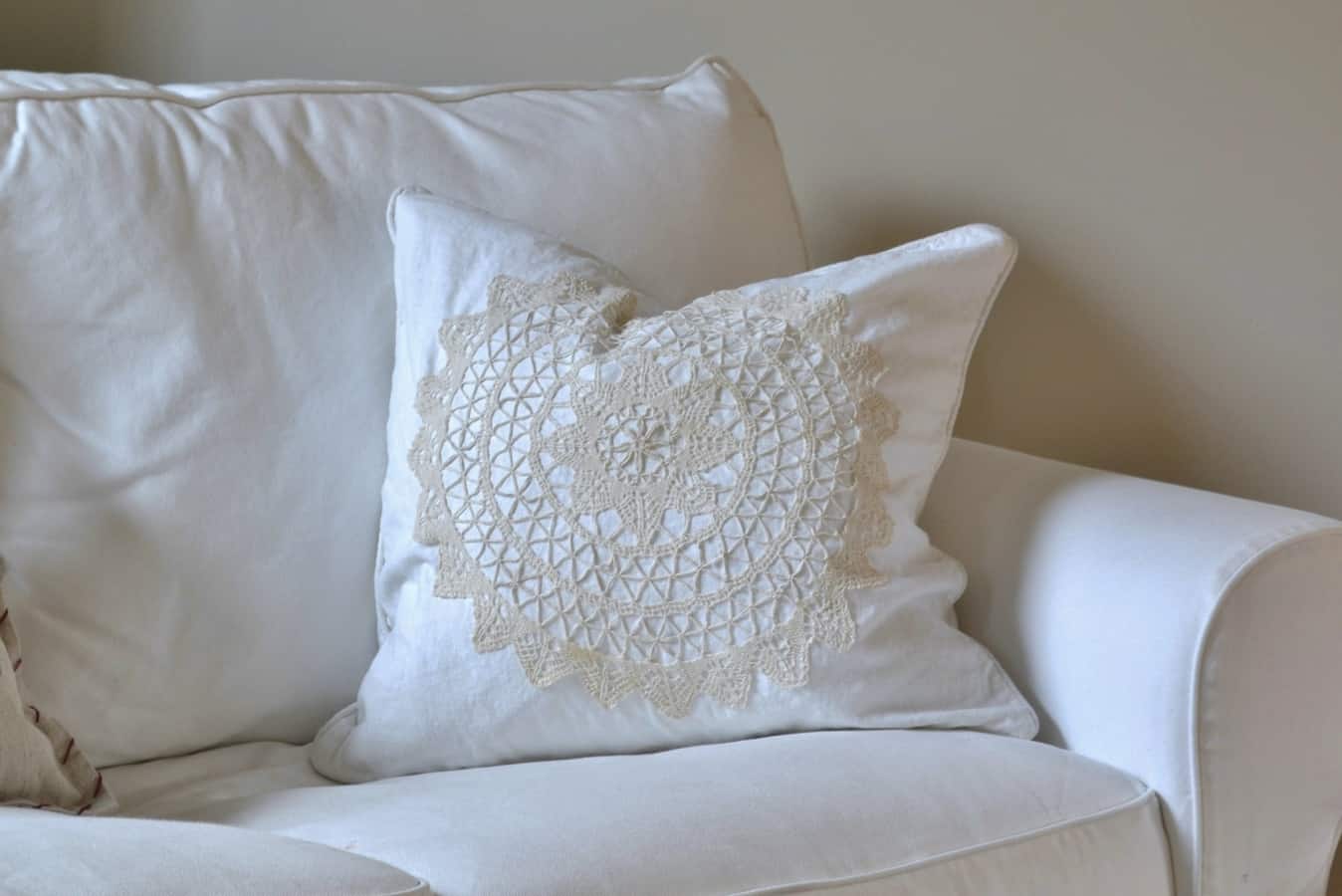 Here's what I used…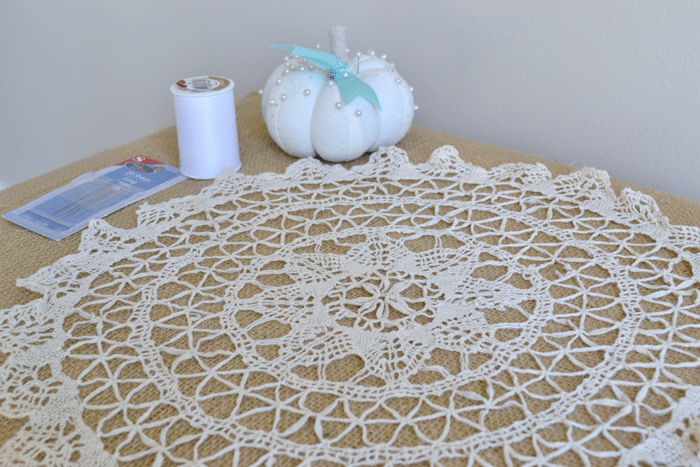 Simply pin your doily to your pillow cover and stitch into place (you can use fabric glue for this step as well).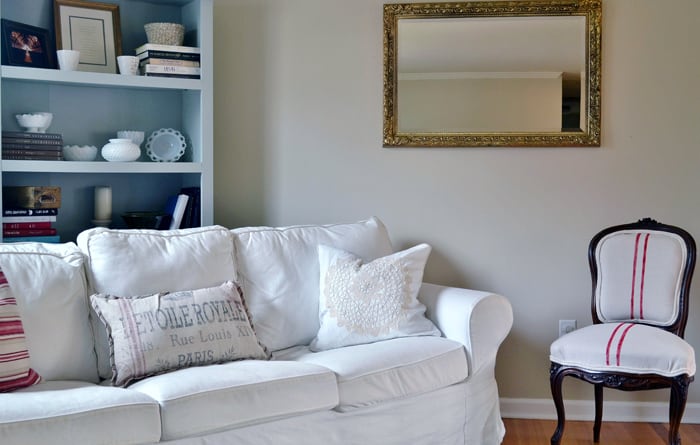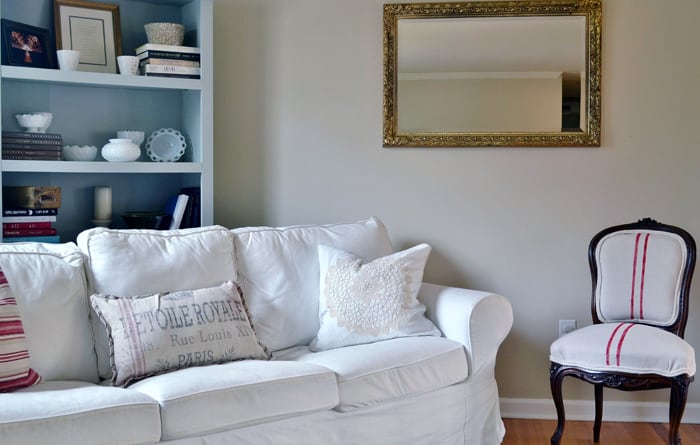 I'm adding a new category called 30 Minute Makeables to help folks quickly find some of my quicker and easier crafts. This one definitely qualifies.