It's that time again! We have another fantastic gift guide sharing all our favorite fall finds!
We've broken this guide up into two sections-food & drink, and home & gifts.
Let's get started!
Food & Drink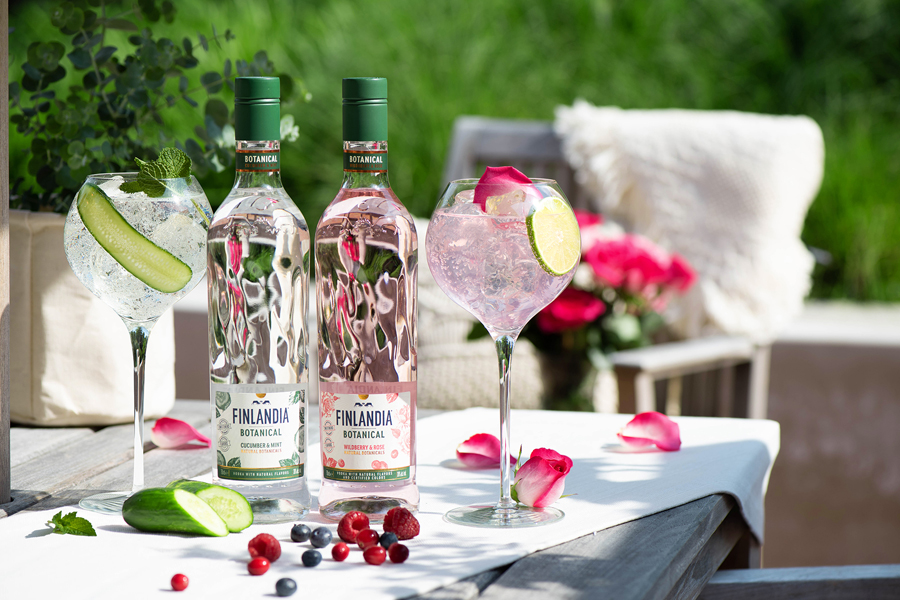 FINLANDIA BOTANICAL – a brand new line of refreshing vodka-based spirits that combine the smoothness of Finlandia Vodka with the best Finnish nature can offer. The range combines the versatility and mixability of vodka with the craftsmanship of botanical infusions in a lower ABV format, meeting the growing demand for mindful sipping in casual get-togethers. Finlandia Botanical offers a light, refreshing taste, natural origins ,and a perfectly simple serve.
The two infusions, 'Cucumber & Mint' and 'Wildberry & Rose' present at 30% ABV and contain no artificial flavors, no added sugars, no artificial sweeteners and are only 73 calories per serve. Finlandia Botanical is best enjoyed simply mixed with sparkling water, tonic, or lemonade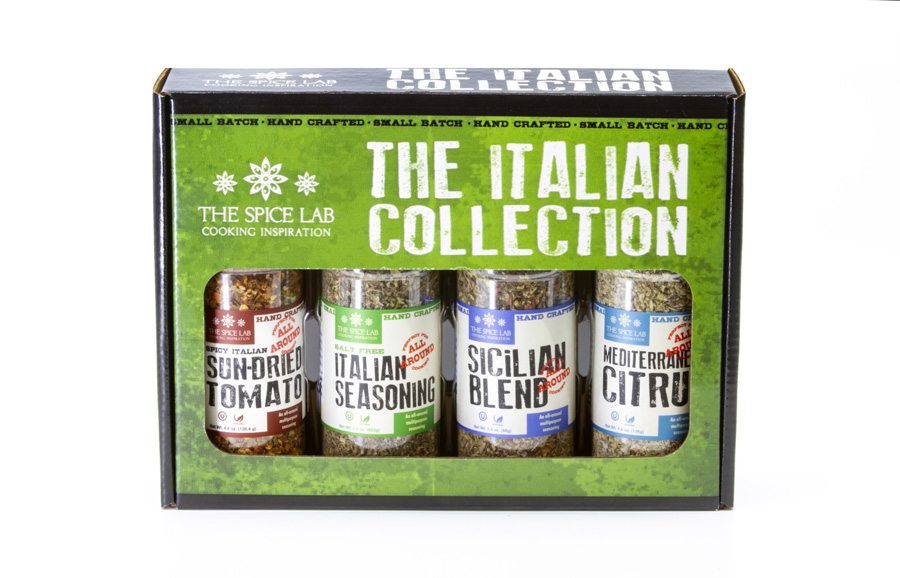 THE ITALIAN COLLECTION: Add a variety of delicious Italian flavors to pasta, pizza, meatballs and bread dipping oils with our chef-crafted Italian Seasonings Collection. This set comes with four all-purpose, all-natural blends: spicy Sun-Dried Tomato, fragrant Salt-Free Italian, classic Sicilian Blend and bright, earthy Mediterranean Citrus. It makes a great culinary gift for the holidays.
Go to www.spices.com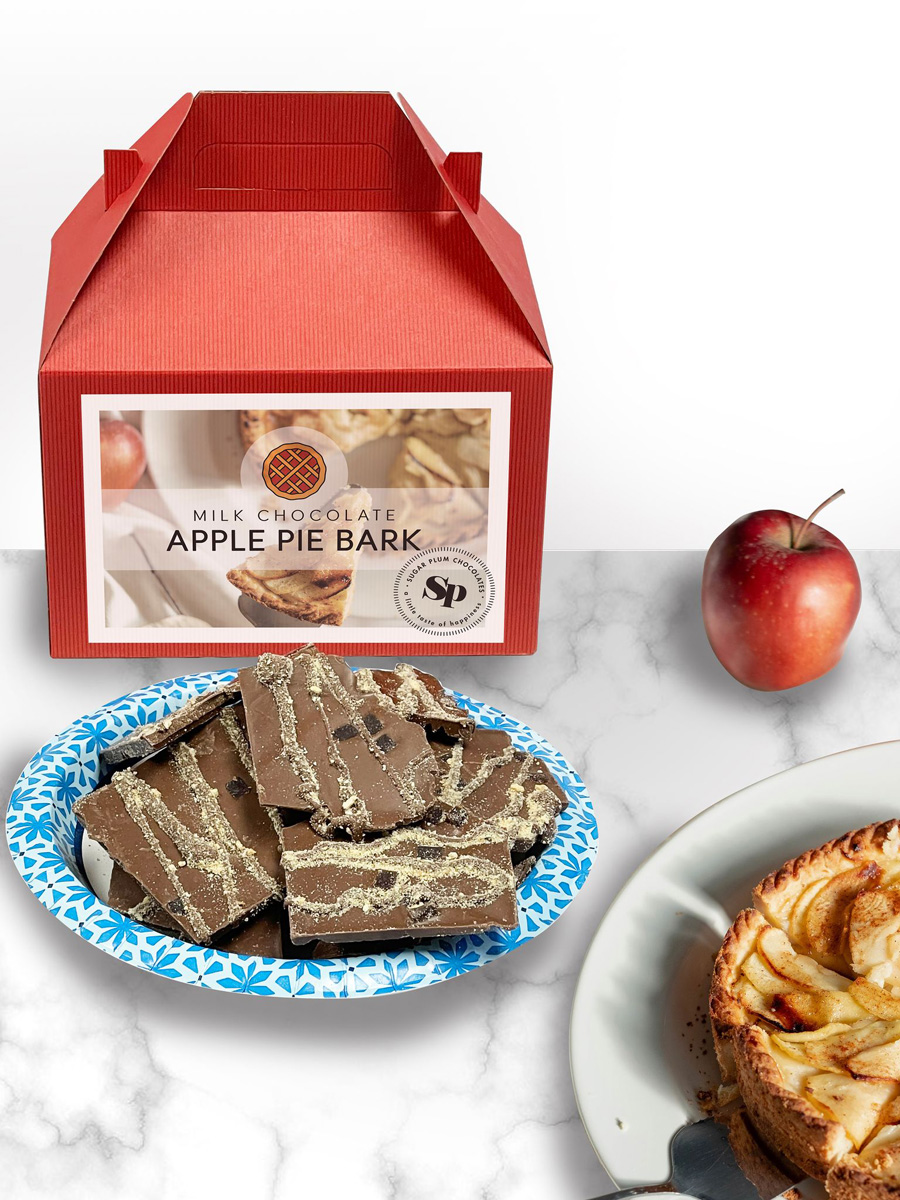 Nothing says fall quite like apples! Fresh out of Grandma's oven, this deliciously flavored chocolate apple pie bark will make you nostalgic for your childhood.. Sugar Plum has married mouth-watering, signature chocolate with delectable, organically sourced apple pieces and finely crushed graham crackers. Each box serves 2-4 people and contains 1 lb. of apple pie bark.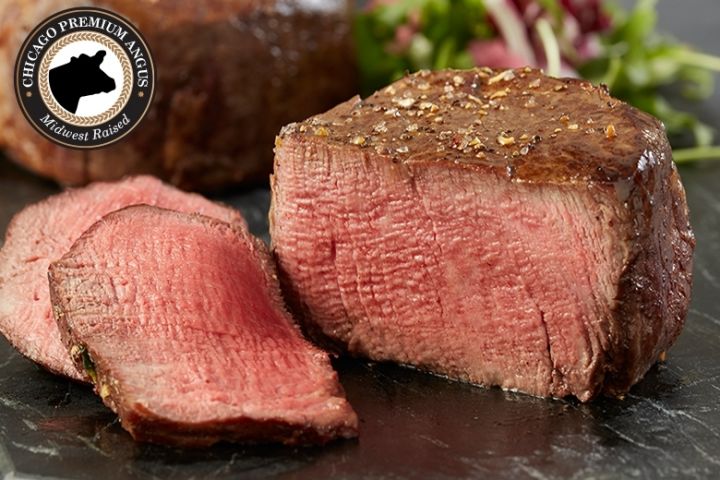 Celebrate that special someone in your life with a 5-star steakhouse quality delivered! Guaranteed to please, our 6oz Premium Filet Mignons are so soft you can cut them with a fork!
Every filet mignon we offer is certified USDA Prime or upper-1/3 USDA Choice, putting our steaks in the top 2% of beef worldwide. Each steak is hand-selected and hand carved to ensure you get the best cut possible, and then dry- or wet-aged to intensify its naturally delicious flavor. That is why our filet mignons are among the most flavorful, juicy, and tender filet mignons you'll ever eat. They're the same amazing filet mignons you'll get at 5-star restaurants like Jordan's or Ditka's. In short, the very best steaks your money can buy.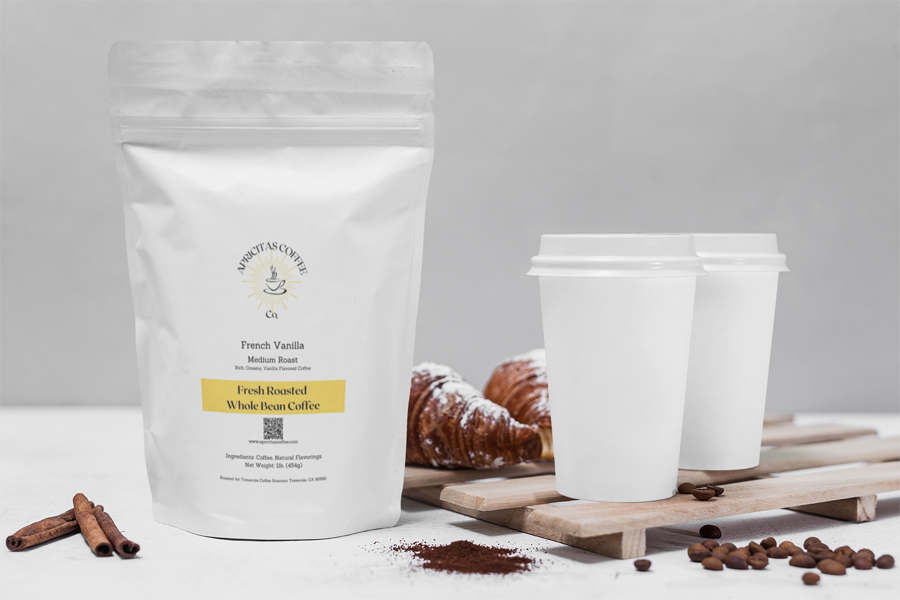 A rich, creamy, smooth, and well-rounded vanilla flavored coffee. Our French Vanilla begins as specialty grade arabica coffee beans, then small batch roasted as soon as you order it. Finally, we flavor your beans while still warm. This means your coffee has never sat around on a shelf for long periods of time waiting to be sold to you, but will always reach you as the freshest and most satisfying coffee there is. Our French Vanilla pairs perfectly with a nice, warm cinnamon roll or scone.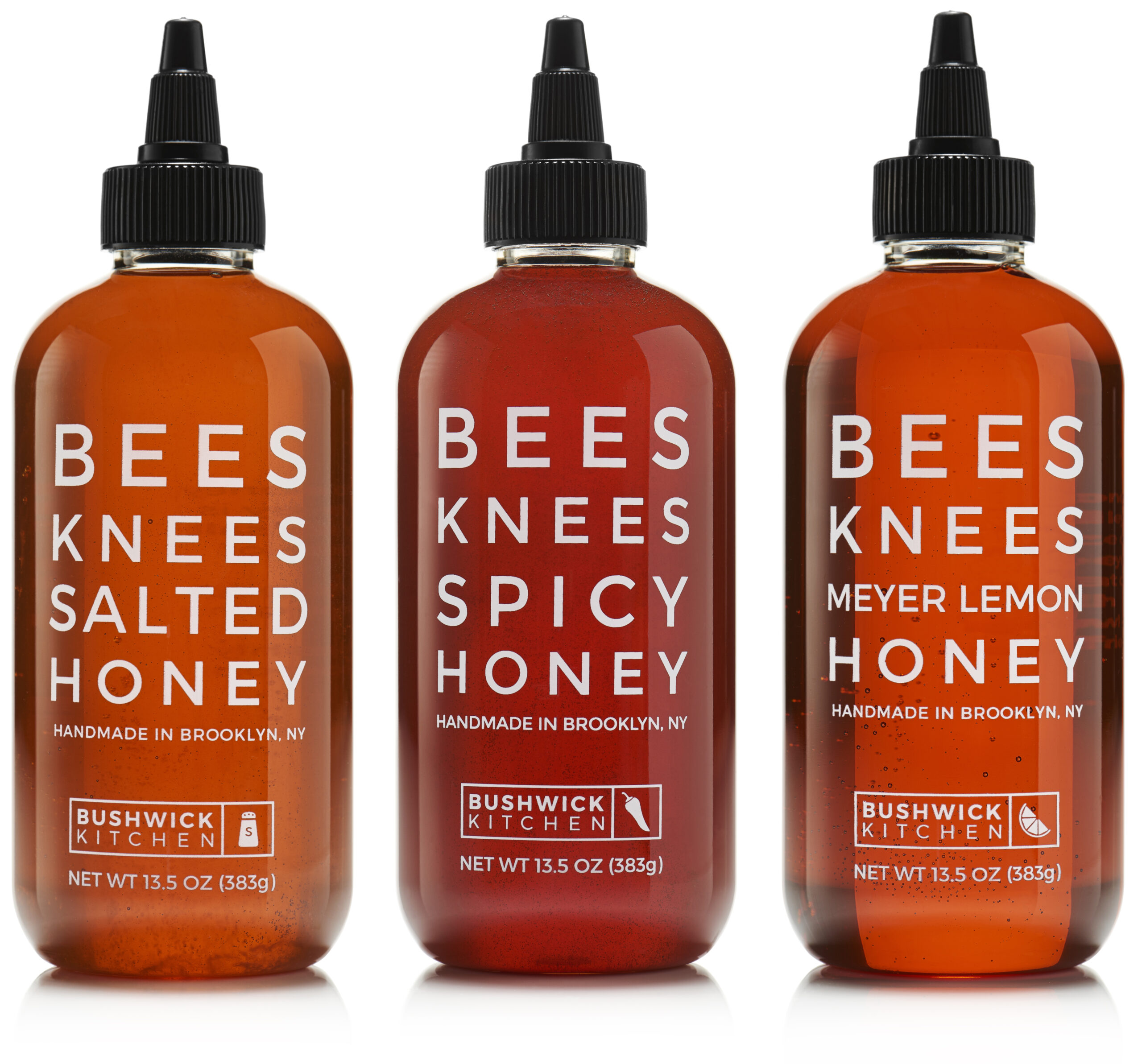 Bushwick Kitchen offers a variety of gourmet condiments and ingredient for every dining occasion. Perfect for charcuterie boards and a variety of beverages and dishes (from breakfast to dessert), this Bee's Knees Honey Gift Set is the golden ingredient for fall entertaining.
Each set contains all three of Bushwick's honey flavors (Spicy, Meyer Lemon and Salted) beautifully packaged with a BK dish towel. A unique QR code will also take you to a collection of recipes.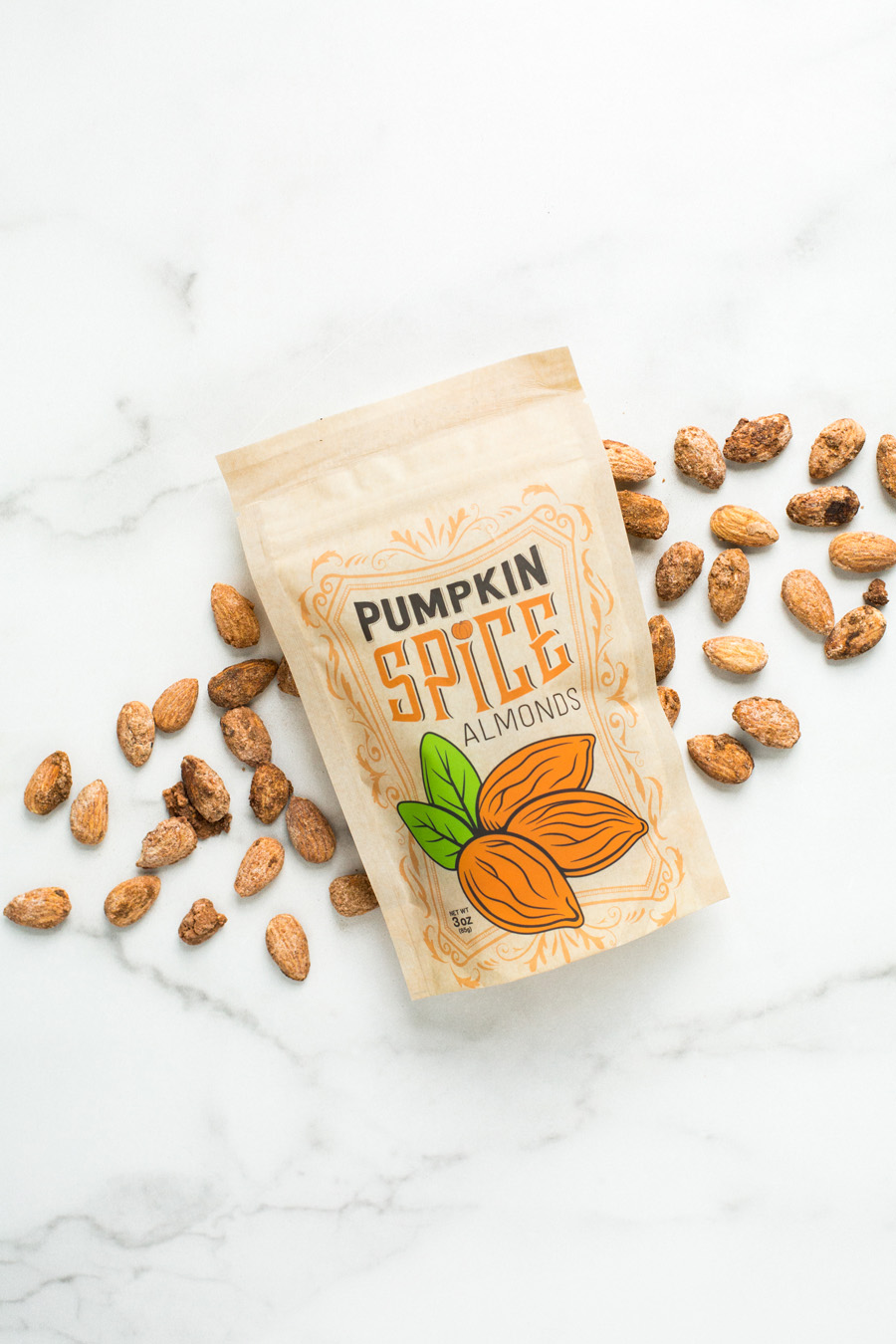 Crunchy, tasty, and vegan-friendly, the Pumpkin Spice Almond from Sugar Plum is the ultimate king of snack-time.
Feeling hungry at unusual hours? Keep a bag of our Pumpkin Spice Almonds handy. Crunchy, tasty, and vegan-friendly, this one is the ultimate king of snack-time. Generously coated with cinnamon, ginger, nutmeg, and other exotic spices, pumpkin spice almonds are the perfect guilt-free munchies for you to indulge in. Unlike other store-bought snacks, this one is devoid of unhealthy fats, oils, and it's also dairy-free. The spices amplify the nutty flavor of the almonds, and the result is simply too scrumptious to put into words.
You'll never know unless you try it out for yourself. So go ahead, and treat your taste buds with love. Contains: Almonds, Sugar, Pumpkin Pie Spice (Cinnamon, Nutmeg, Ginger, Allspice. Includes 5 3 oz. bags.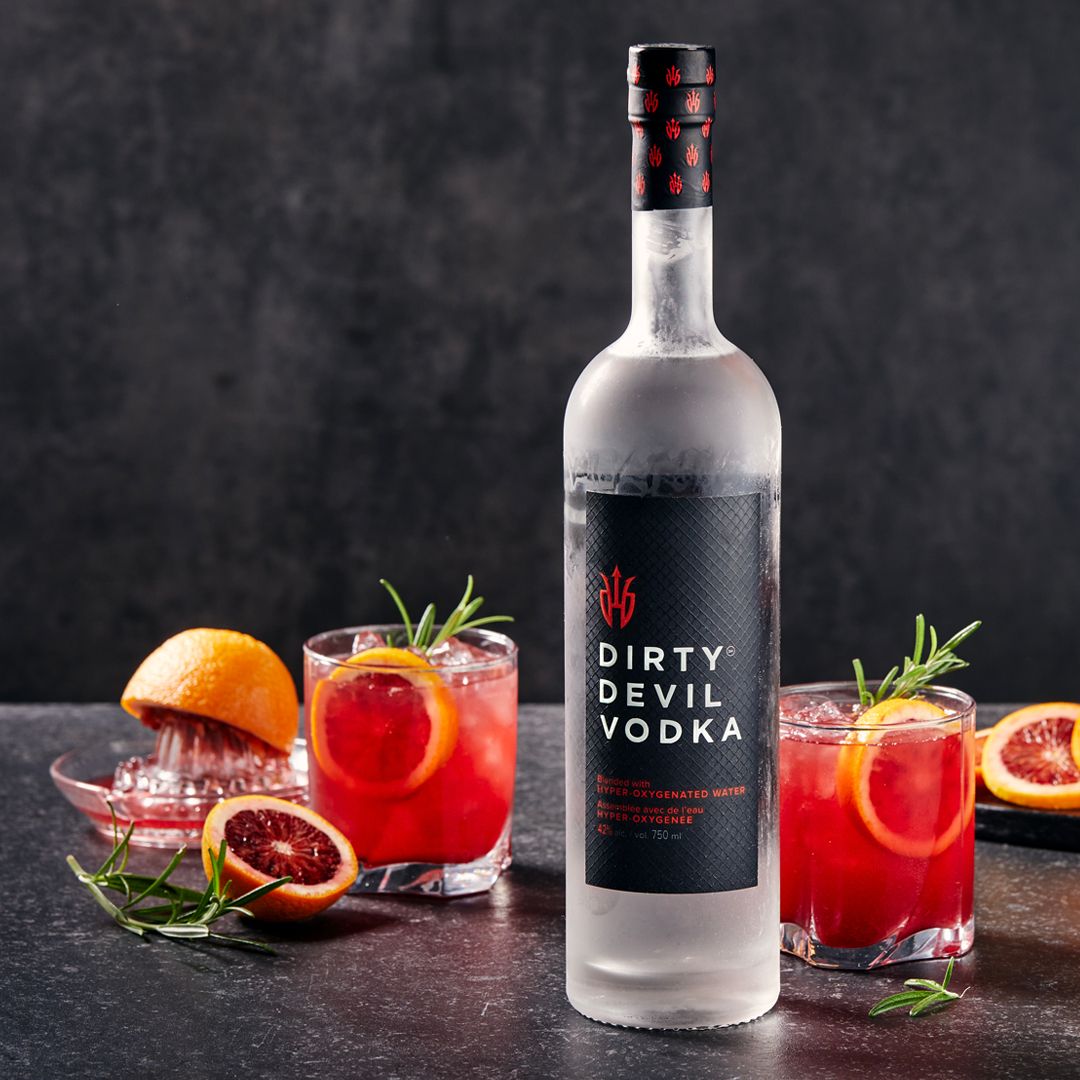 Whether you're sipping it neat, on the rocks, or in a cocktail, Dirty Devil Vodka promises a clean mouthfeel and smooth finish. Dirty Devil Vodka is the first and only hyper-oxygenated spirit in the world. It is distilled five times and filtered three times before blending with hyper-oxygenated water to 42% ABV (84 proof). It is this increased oxygen that changes the density and viscosity of this water responsible for Dirty Devil Vodka's softer mouthfeel. Simply stated – more oxygen equals enhanced smoothness.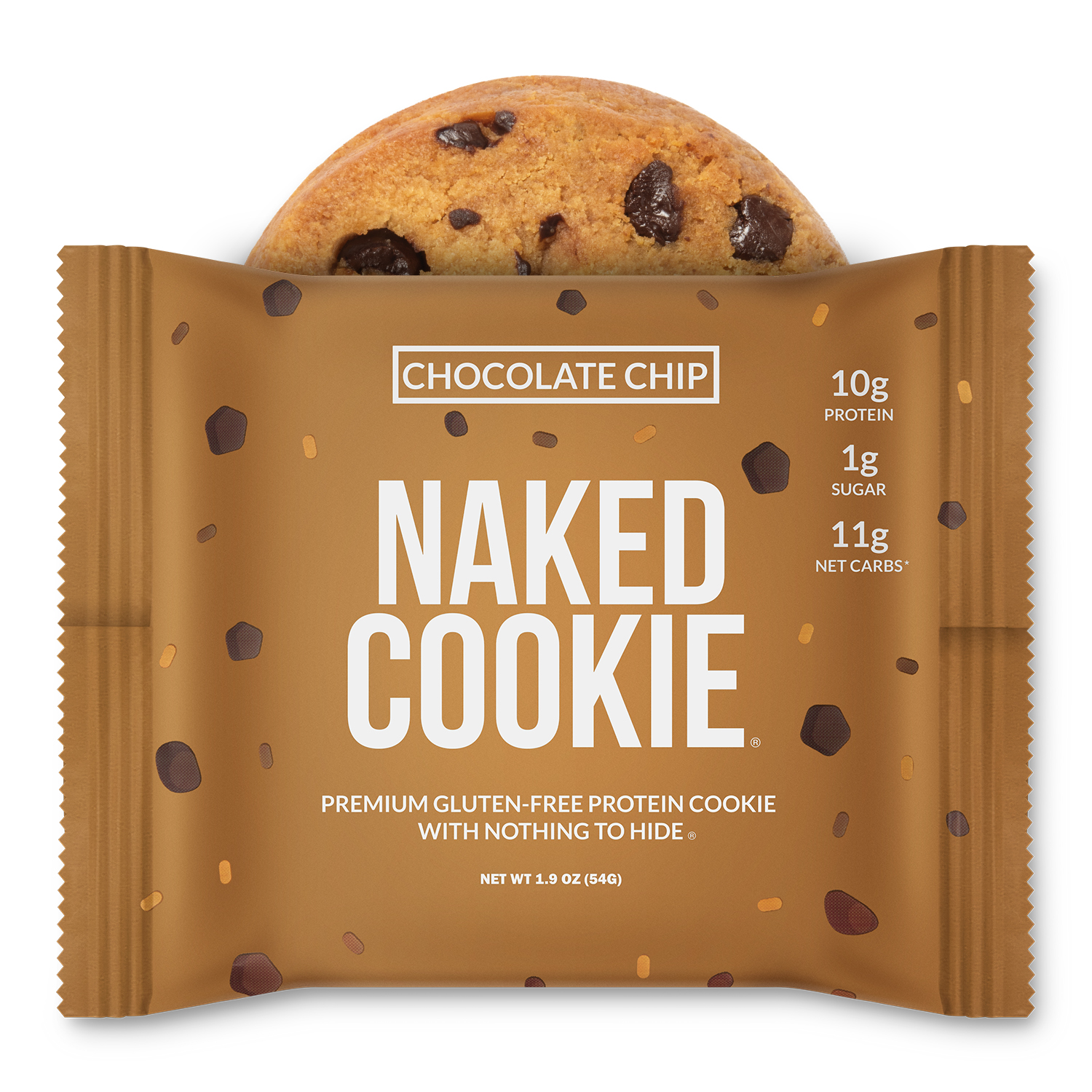 The Chocolate Chip Naked Cookie is a quick, healthy, and delicious protein treat for any time of the day. Freshly baked in the USA, gluten-free Naked Cookie is made with defatted almond flour instead of traditional wheat. With 10g of grass-fed whey protein, only 190 calories, and only 1g of sugar in each cookie, now you can satisfy your sweet tooth without feeding your waistline.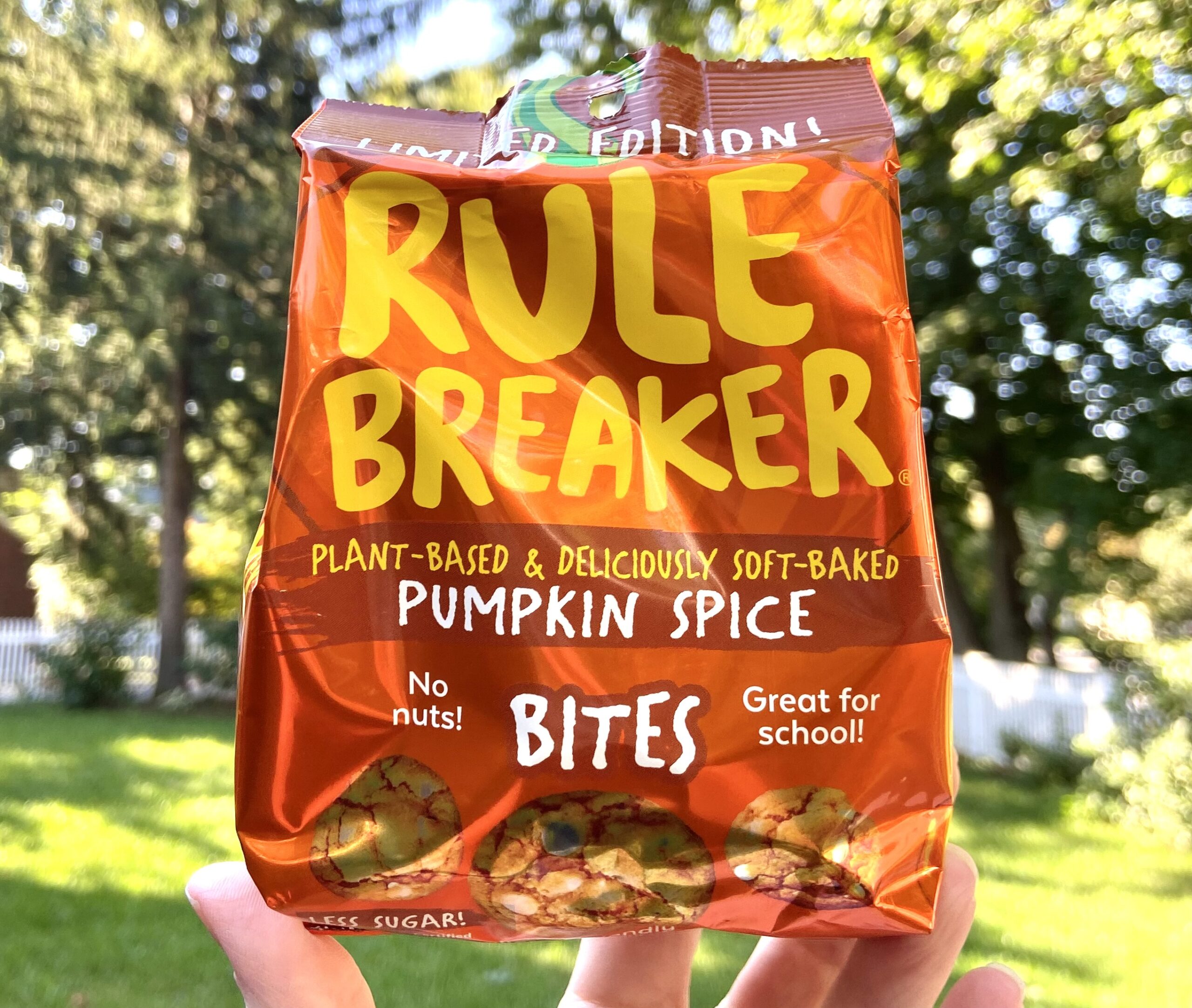 Deliciously soft-baked, Rule Breaker Snacks Pumpkin Spice Bites feature real pumpkin, smooth white chocolate chips and the perfect amount of spice. No artificial orange colors or "pumpkin flavor" here.
All Rule Breaker Snacks feature chickpeas as the first ingredient – and are vegan, gluten-free, nut-free, allergy-friendly and non-GMO. With all clean, allergy-friendly ingredients and just 100 calories and 4 grams of added sugar per serving, they're a great snack you can feel good about eating and giving to your family.
Rule Breaker Snacks has four core flavors: Chocolate Chunk Blondie, Birthday Cake, Deep Chocolate Brownie, and P'Nutter Chocolate Chip (Nut-free). Rule Breaker Snacks are available in a variety of sizes and formats depending on your need (think school lunchbox, pantry staple, snacking on-the-go, etc.) and are available on rulebreakersnacks.com and Amazon.
Bonnie & Pop Drenched Pretzel Rods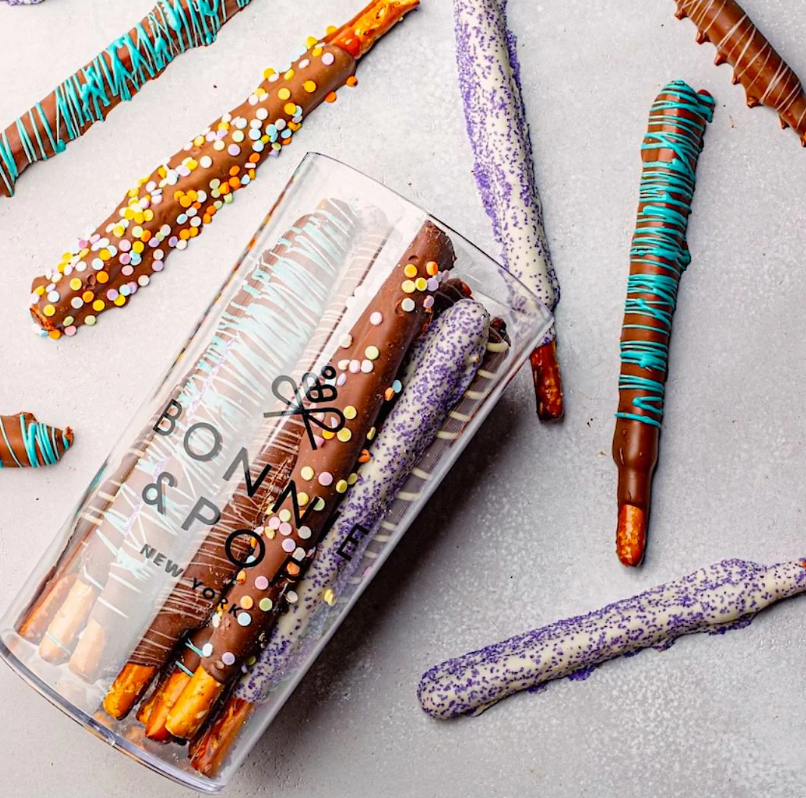 Give the ultimate gourmet gift with this beautiful eye catching pretzel gift box. Bonnie and Pop chocolate covered pretzel have a delicious combination of flavors and textures. Each pretzel rod is generously dipped into milk chocolate topped with mouth watering flavorful toppings. Indulge yourself and savor every bite into pure chocolate bliss. Our unique blends and flavors will surely satisfy all your sweet cravings.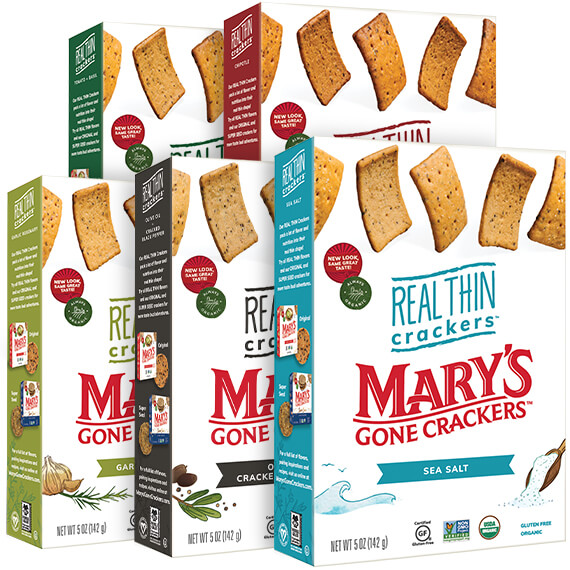 Mary's Gone Crackers is proud to offer the tastiest organic, gluten-free, and non-GMO crackers on the market since 2004, proving that gluten-free does not mean have to mean taste-free! Available in 14 varieties, Mary's is designed to fuel active and health-conscious lifestyles with delicious and nutritious allergen-friendly snacks. Every bite offers hearty whole grains rich in plant-based protein. You can eat them right out of the box, add to school lunches, or get creative with your favorite toppings to build your own taste bud adventure!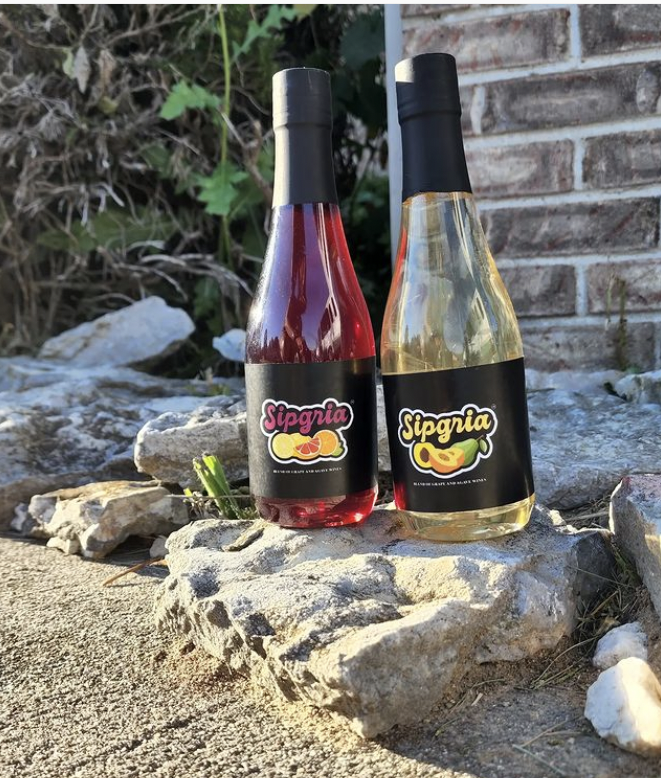 For Sip & Share Wines we'd like to have their newest wine featured, Sipgria. Sipgria is a 2 pack of ready-to-drink wine cocktail. It is made with 100% Blue Agave Wine blended with white and red wines that can be sipped anywhere. Chill or pour over ice and enjoy!
Home and Gifts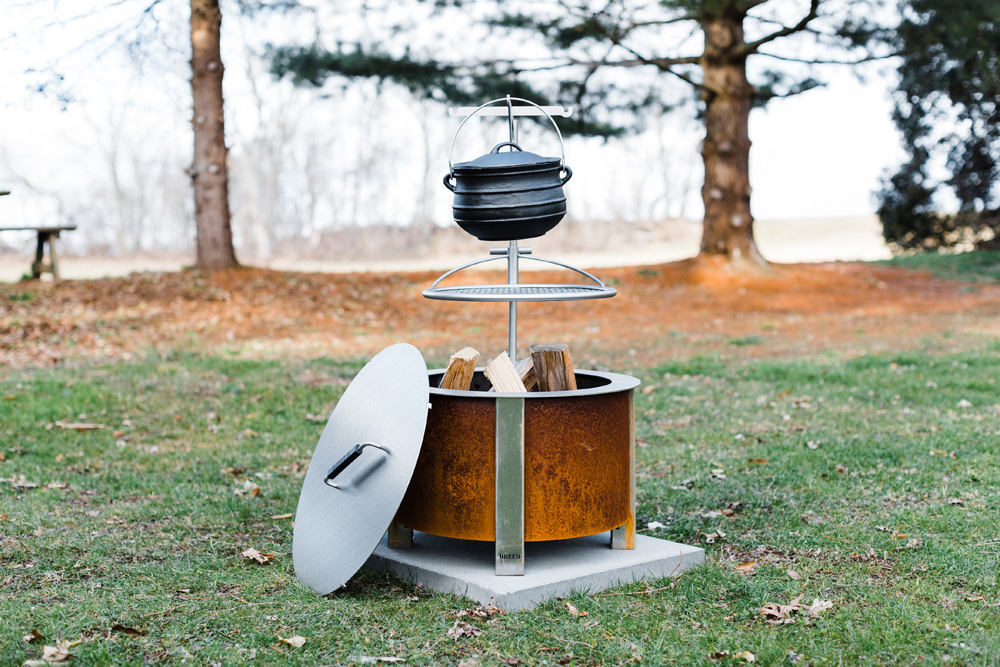 Creating a space that serves a dual purpose is an easy way to enhance any small outdoor living area. Available in a sleek stainless steel or rugged COR-TEN steel finish, the X Series 19 (with the grilling package) can replace the need for a traditional grill while adding style to a small space.
Created for those who seek out-of-the-ordinary experiences, Breeo Smokeless Fire Pits and cooking products awaken the senses and provide the tools to truly experience outdoor cooking in its most basic, mouth-watering form. Breeo products release the flame from captivity, because there's no room for complacency when it comes to open-fire grilling.
Breeo Smokeless Fire Pits are designed with a secondary combustion system to burn-off and eliminate smoke. The double-walled construction burns 30 percent hotter than a typical fire pit. When a fire is burning, the walls heat up and hot air rises through the gap between the two walls. The air then exits the wall cavity through the line of holes around the rim. This pressurized, heated oxygen (or secondary combustion) mixes with the smoke and causes it to reburn, which makes the fire smokeless.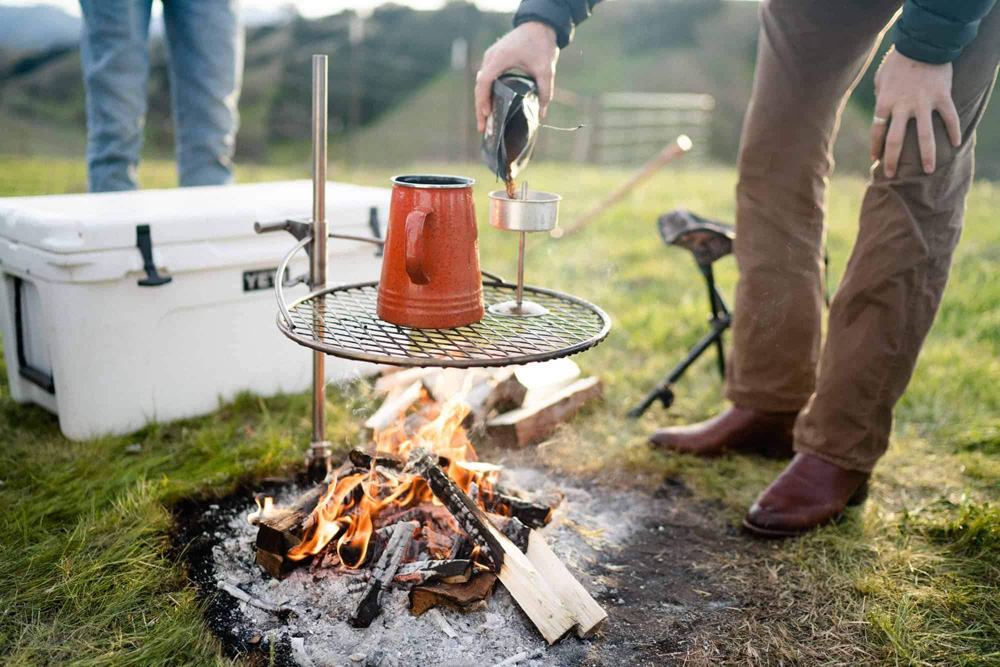 The Outpost is designed for grill masters on the go and can be securely anchored in sand, dirt or grass. Made out of 100 percent high-grade 304 stainless steel and backed with a Lifetime Warranty, the Outpost can be used for decades and comes with a durable, heavy duty bag that keeps everything contained. Use the Outpost all summer long to make the perfect burgers, steaks, potatoes, etc. and cook camp-fire favorite recipes to your heart's content.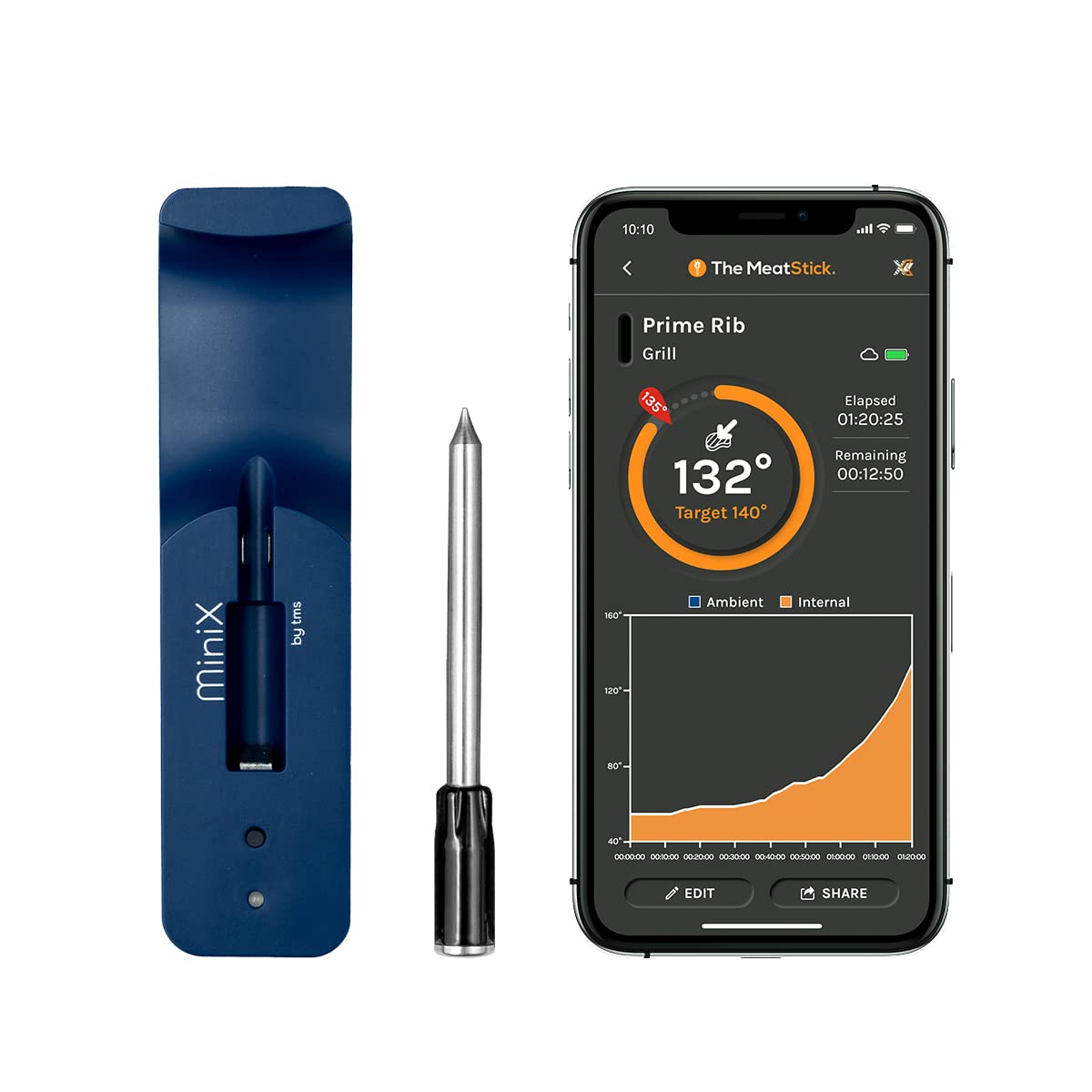 MeatStick Mini is the newest high-tech wireless meat thermometer to make it easy to cook the perfect steakhouse quality steak, juiciest chicken, and more!

It's the perfect item for those that want to make cooking easier, for the foodies that want to cook the perfect steak, and for those that cook in the kitchen that need another useful kitchen tool, it can even be used for outdoor cooking.
MeatStick Mini allows you to:
cook steakhouse quality steaks at home by making sure they aren't overcooked
spend more time with friends and family instead of babysitting the chicken in the oven as the MeatStick Mini will let you know when it's cooked perfectly.
become a chef by cooking perfectly cooked meats in all types of ways, from the oven, deep-fryer, air-fryer, or just on the stove.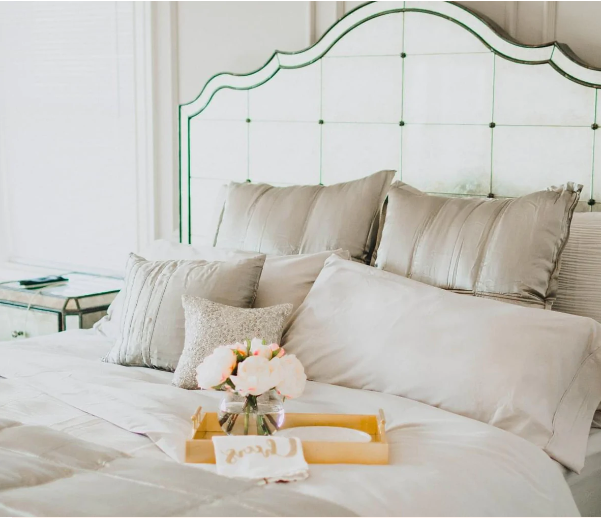 PeachSkinSheets is affordable luxury bedding designed with your comfort in mind. Thanks to a unique moisture-wicking, temperature-controlled fabric, they ensure hot sleepers stay cool and cool sleepers stay cozy.
The best part? PeachSkinSheets have the softness level of 1500 Thread Count sheets without being extremely hot, so you get the best of both worlds. This Athletic Grade fabric is also hypoallergenic, naturally antimicrobial and great for sensitive skin, not to mention it has a velvety brushed PeachSkin finish on each side with deep pockets designed to stay firmly in place through every toss and turn.
These sheets come in a variety of colors to choose from, not to mention you can order free swatches before buying your sheets! Making it easier for you to choose the best colors for your fall room makeover.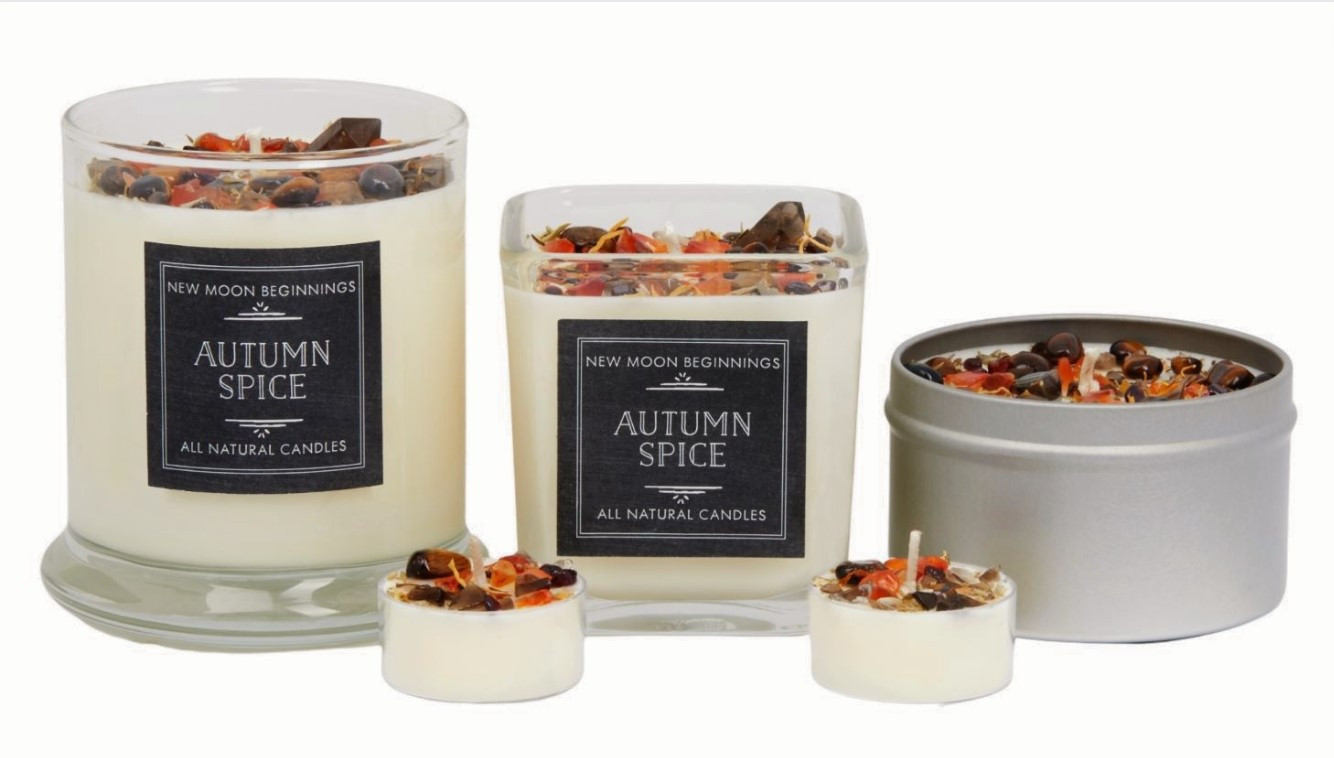 The Autumn Spice Candle has a warm and spicy scent which captures the Fall season in a jar! The crystals and herbs on top symbolize Autumn and attract balance and prosperity into the home. Fall candles from New Moon Beginnings are handmade in the USA with soy wax, cotton wicks, natural and essential oils, real crystals, organic herbs, and flowers. The candles burn long and clean, making them great gifts for any candle lover!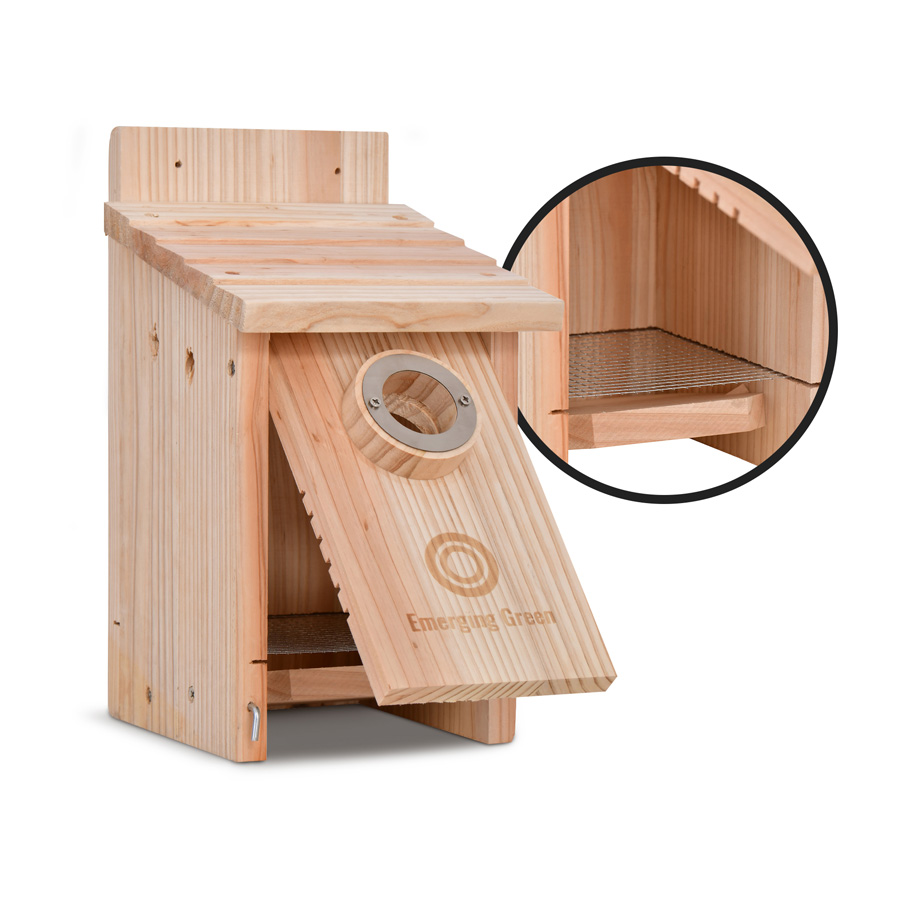 Emerging Green Birdhouse is design to meet the needs of native bird species. Whether you are looking at bluebirds, chickadees, finches, tree swallows, this birdhouse will attract nesting birds in your vicinity. It's made of reforested fir heartwood, thereby rot-resistant and lightweight.

The wooden birdhouse have vents and window below the roof to promote air circulation. It arrives fully assembled with screws, 2 stainless steel guards and washers, so installation is a breeze. You can put it up on a t-post, conduit, or tree. Have fun setting up this shelter for the birds around your place today!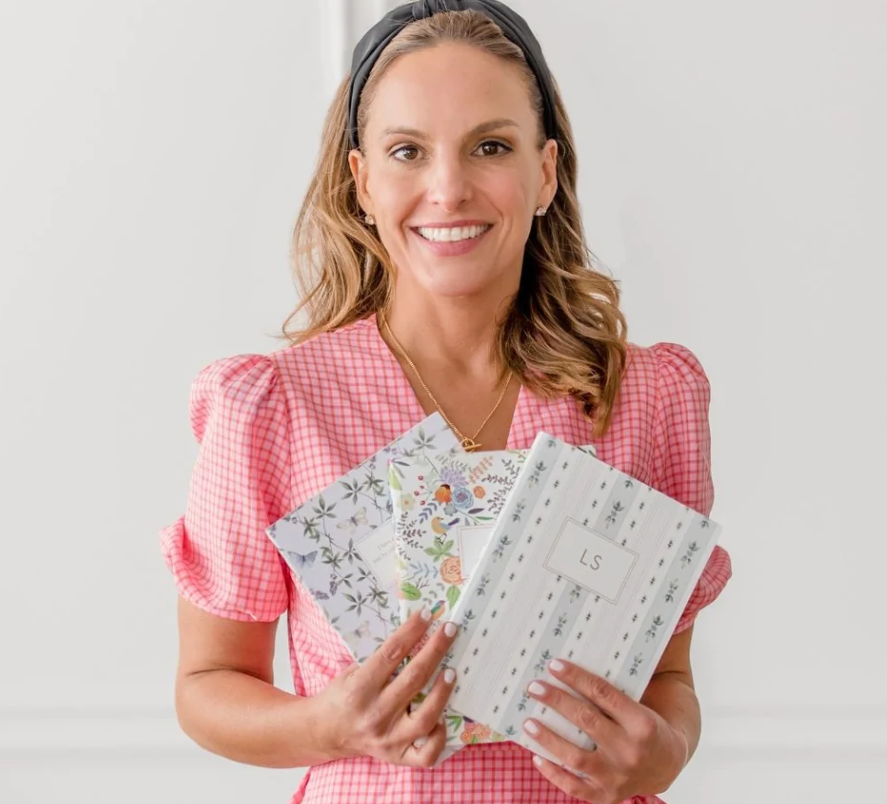 Looking for an extra special gift for a loved one? Take a look at these beautiful personalized Christian journals from Paper Sunday. It's just the inspiration we need to feel a closer spiritual connection in today's hectic world.
These are the first Christian journals and planners that personalize every page with a name. This family-owned business originally began making journals for family and friends. As their popularity grew, they created categories for weddings, grieving, birthdays, and more. Today, they have over 200,000 customers with their online boutique!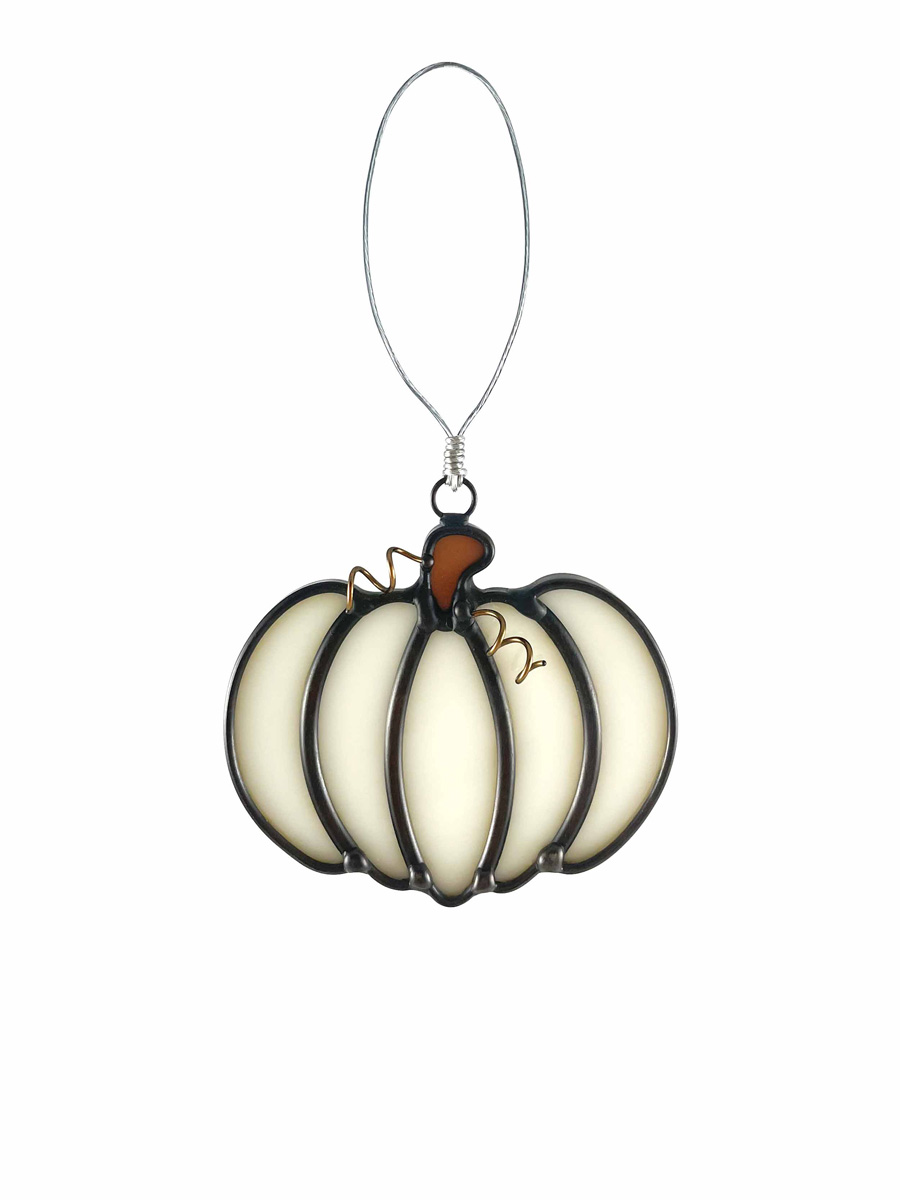 This stained glass pumpkin ornament makes a beautifully quaint Fall home accent and comes in a variety of warm autumnal shades. Each ornament is expertly handmade with traditional stained glass and features artistic curlicue copper vine detailing as well as an attached loop for quick and easy display. This cute and classic piece of harvest-themed decor can be hung against walls, in windows, on tree branches, from mantles, or in any other suitable place throughout the home.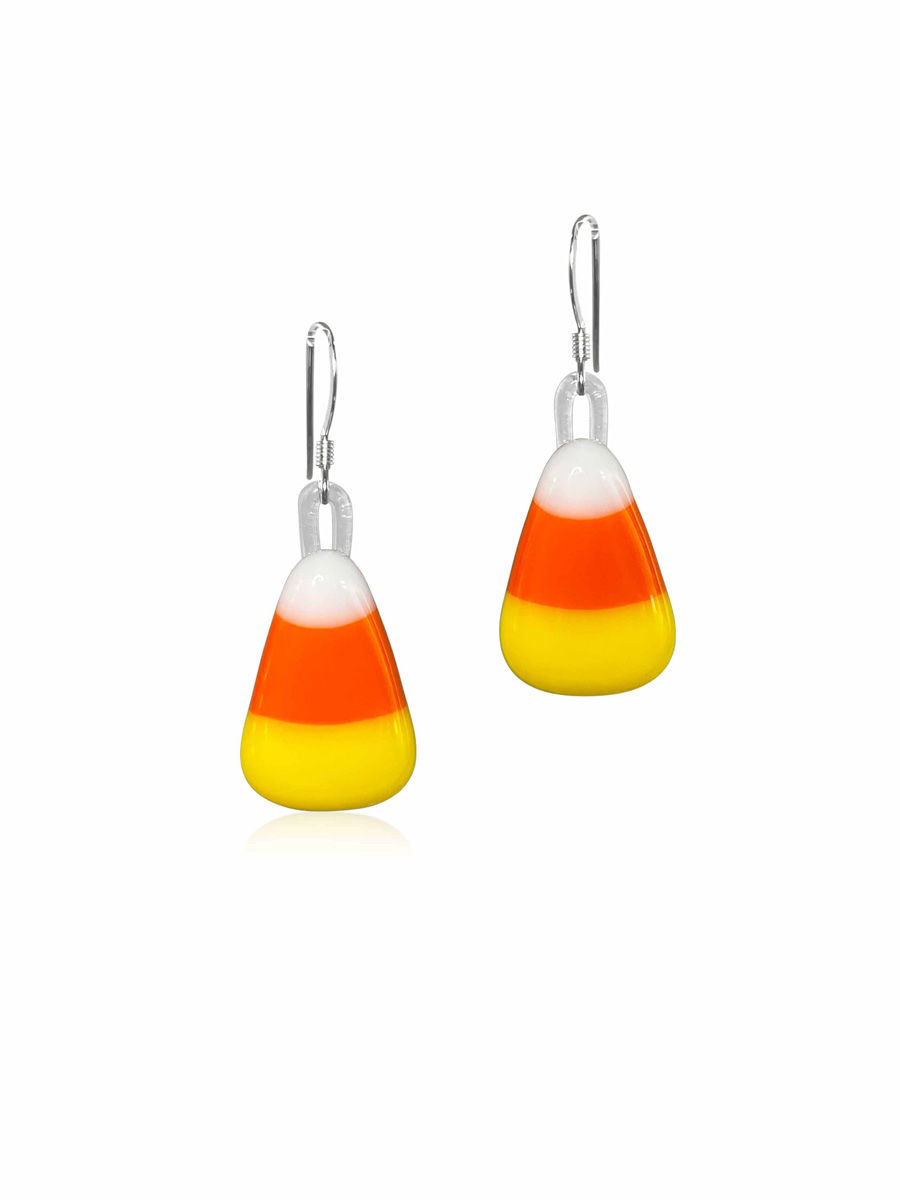 These artisan-crafted, stained glass earrings are an offbeat alternative to typical department store jewelry. Each pair is expertly handmade with layers of opalescent glass fused into a smoothly-rounded, lightweight form. The elegance of glass combines with the classic beauty of fine sterling silver to make these earrings a high-quality accessory with an intriguing, one-of-a-kind nature.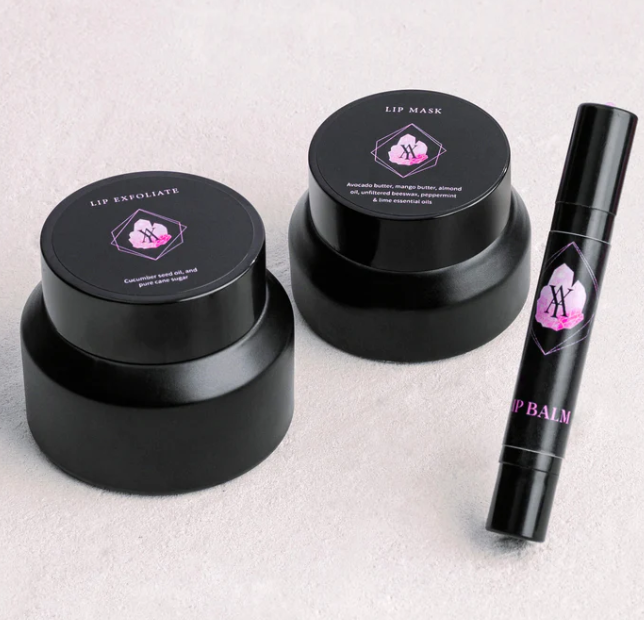 AzailYana is an all natural luxury lip care line that was created to heal, hydrate, and protect your lips. A good lip care routine is important to keep your lips soft and healthy, especially as we age.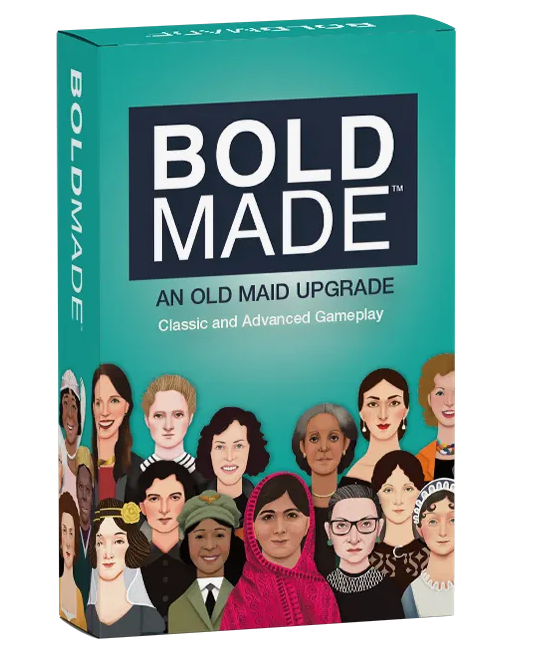 Bold Made flips the script on Old Maid and includes bold women who made huge impacts on our world and has a more aspirational goal of ending the game with the Bold Made card. The perfect way to learn about inspiring women!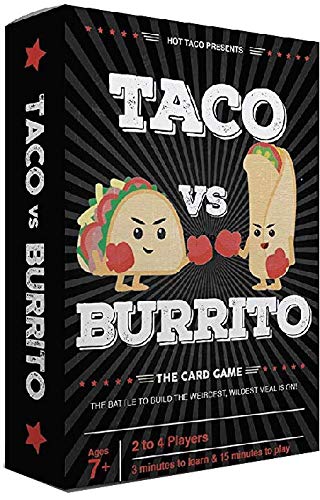 Wildly popular and surprisingly strategic game created by a 7-year-old that has taken the card game industry by storm. With over 10,000 five star reviews, Taco vs Burrito sold a whopping $5.6 million in 2021. It's perfect for kids, adults and families alike!
Thanks so much for reading all about our favorite fall products for 2022!
Have a great day!