Looking for some free mandala coloring pages? I am sharing a bunch of free printable coloring pages with you in this post!
Coloring pages are one of my very favorite ways to relax.
It's an inexpensive, easy and accessible form of self-care. It only takes a couple of supplies to relax with coloring pages, and you do them virtually anywhere.
Whether you're into the adult coloring pages trend yet or not, this post is for you!
This year for our family, warmer weather means the beginning of spring sports, spring break, birthday parties, a baby shower, and a couple of quick mini-vacations.
In the midst of all this fun and chaos, though, I know that it's important to take some time for myself. Even a few minutes a day of relaxation is enough to help me stay focused and energized for all that spring entails.
Along with a warm beverage and maybe a healthy snack, coloring is another essential part of my relaxation time. I love the adult coloring trend.
You don't need much, and it's a great way to quiet your mind for a few minutes.
To help encourage you to make room in your schedule for a bit of relaxation, I created two free mandala coloring pages.
Just download the pages, print out and color for some instant down time. Such an easy way to start your own relaxation ritual!
But first, here are some of my favorite free printable mandala coloring pages from other sites!
Printable Mandala Coloring Pages
Advanced Mandala Coloring Pages
Love more intricate mandala coloring pages?
Check out the below free printables I created for you guys…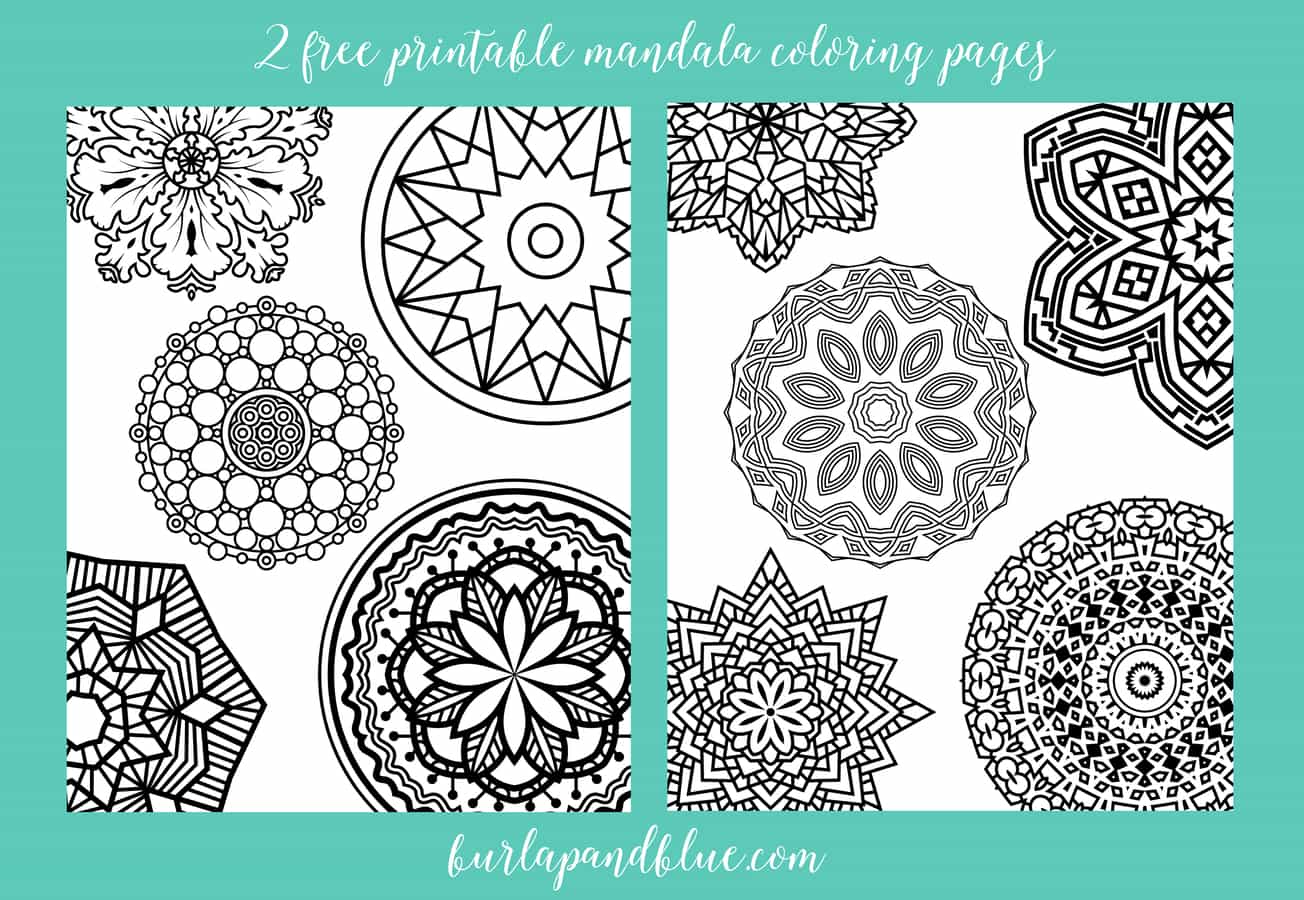 Download mandala coloring page 1 here
Download mandala coloring page 2 here
These printable files print best on 8×10 or 8.5×11 copy paper or cardstock.
You can print on your home computer or send to a professional printer if you don't have access to a computer at home.
Use a black marker or permanent pen to add dashes, dots and/or scallops if you want to add additional detail to your printable files, then grab your favorite colored pencils or markers and go to town!
Thanks for reading all about my Free Mandala Coloring Pages for Adults. Have a great day!
This shop has been compensated by Collective Bias, Inc. and its advertiser. All opinions are mine alone. #KickBackWithCanadaDry