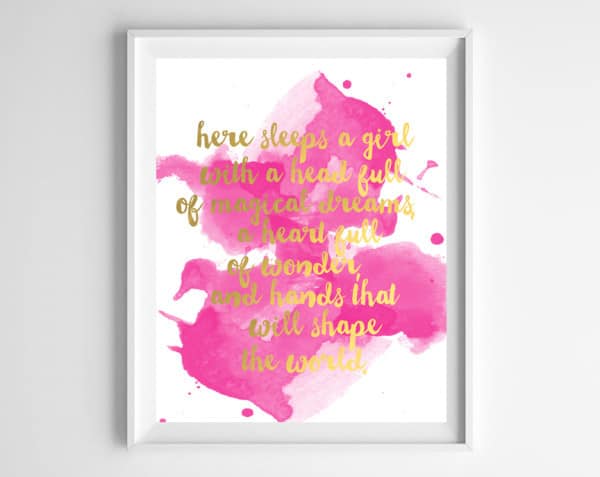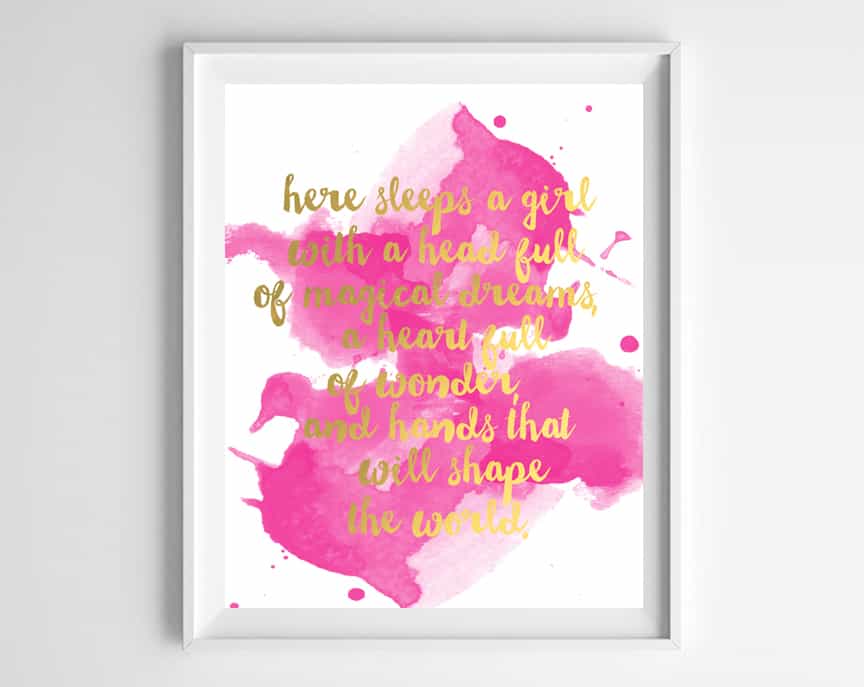 "Here sleeps a girl with a head full of magical dreams, a heart full of wonder, and hands that will shape the world."
I adore this quote, and in pink watercolor with faux gold foil, it's the perfect piece for a girl's nursery or bedroom! Click here for your free printable download!
Love free printables? There are over 50 in our archives…perfect for gifts, party favors, and, of course, decorating your own home!
Have a lovely day!