When it comes to great gifts to give (and receive!), edible treats are at the top of my list. Gifts of food are thoughtful and convey to the recipient that they're worth the time it takes to create and package up an edible gift.
My favorite type of food gift to give, though, is one that only looks complicated and time-consuming, so for Valentine's Day this year, I was inspired by some enticing Ghirardelli products while at Target, and created this it-only-looks-complicated Valentine's Bark! Keep reading for the how-to and free printable tags…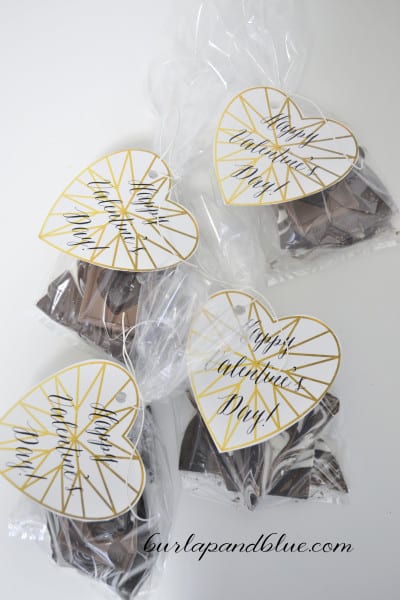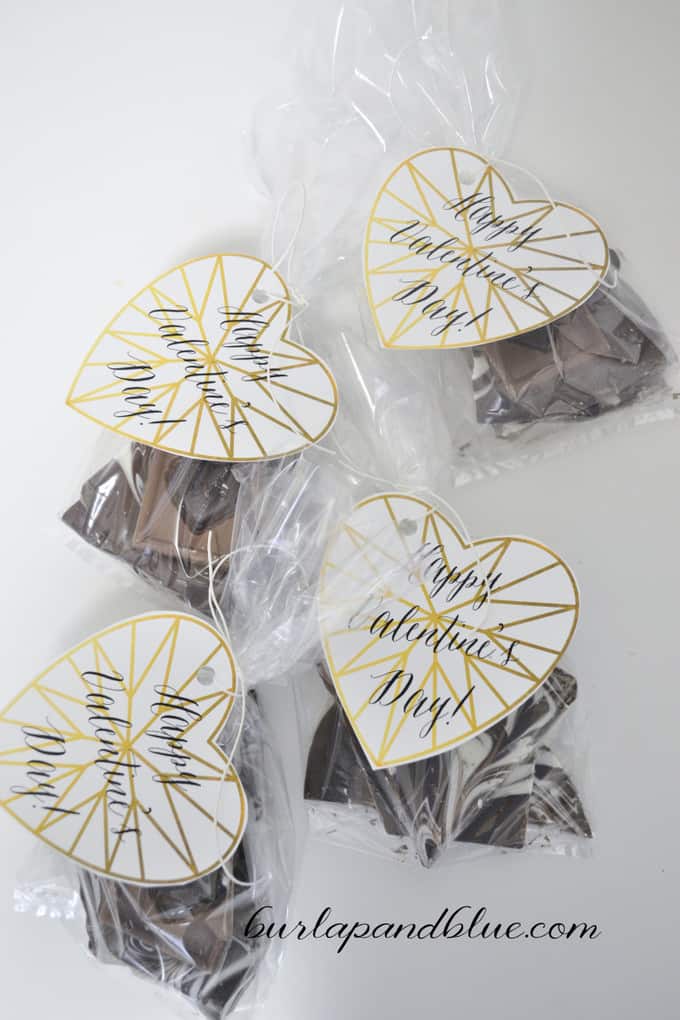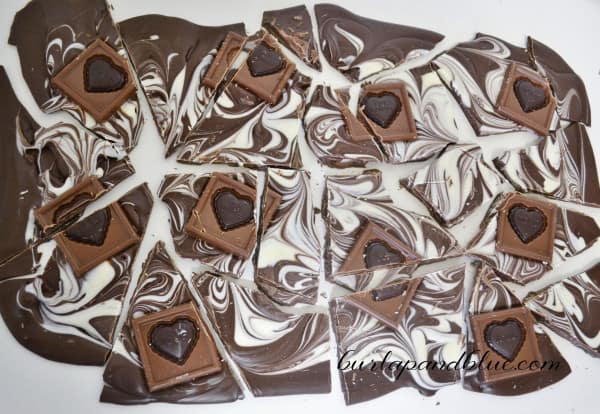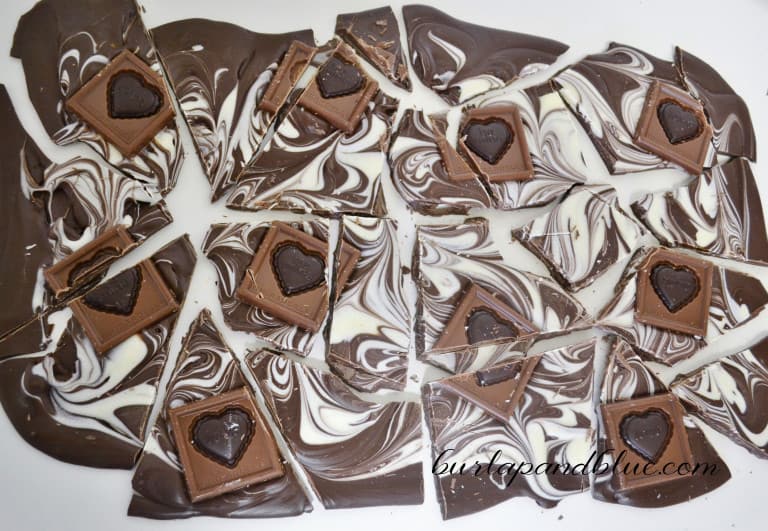 Who wouldn't love a gift of this yummy-looking bark at Valentine's Day? The ingredients for this are so simple, here's what I used: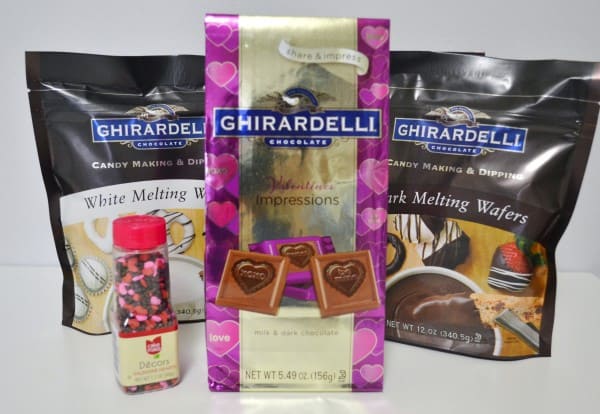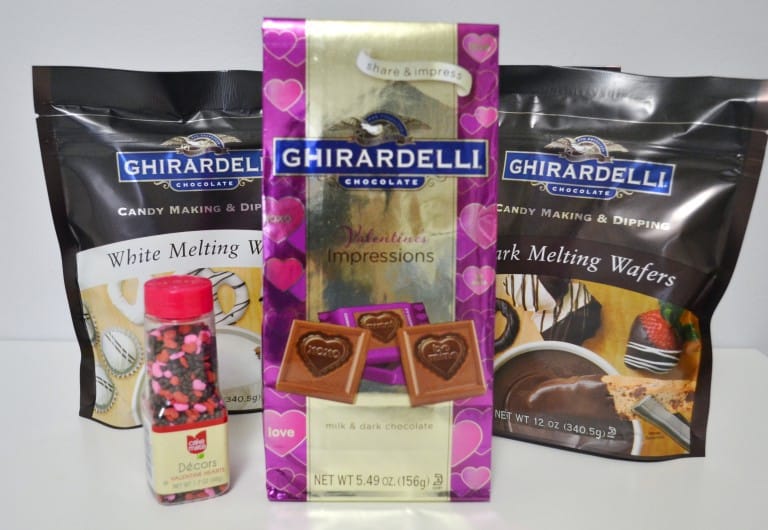 Can I take a moment to wax lyrical about these Ghirardelli Candy Making and Dipping Wafers? First and foremost, they are versatile and easy to use, ensuring smooth and even melting. Meaning, of course, NO tempering! We all know that Ghirardelli products are an essential ingredient in any baker's kitchen, but these Melting Wafers just took the cake. Anyone who's ever ruined a batch of chocolate by tempering-gone-wrong (raises hand) knows what I mean.
But back to the recipe. I ended up not using the sprinkles; I really liked the neutral and simple feel of the bark on it's own. You'll also need a sheet pan, a spatula, a skewer or toothpick and a couple of microwave safe bowls. Let's get started!
Step 1: Pour two bags of the Dark Melting Wafers into a microwave safe bowl. Be sure to microwave the wafers slowly; even though the wafers don't need tempering, they can still burn if you're not careful. I microwaved at 50% power for 30 seconds, stirred the wafers, and then continued to microwave at 50% power for 10 second intervals. When the wafers are almost melted, pull out the bowl and stir to finish melting.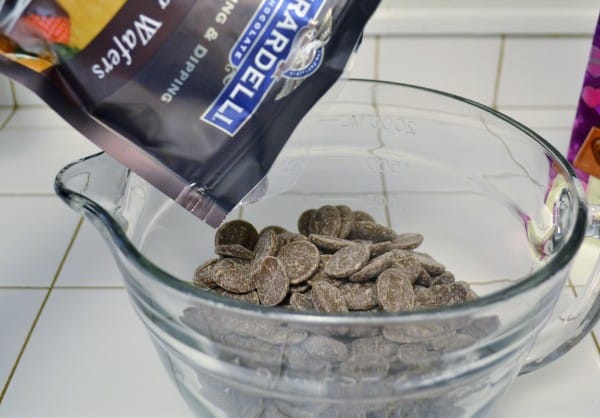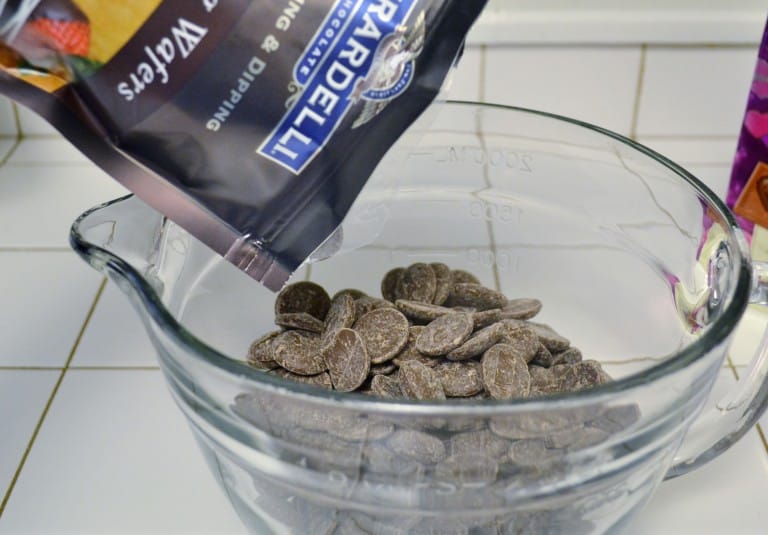 Step 2: Line a baking sheet with parchment paper, and pour the melted wafers onto the sheet, smoothing out with a spatula.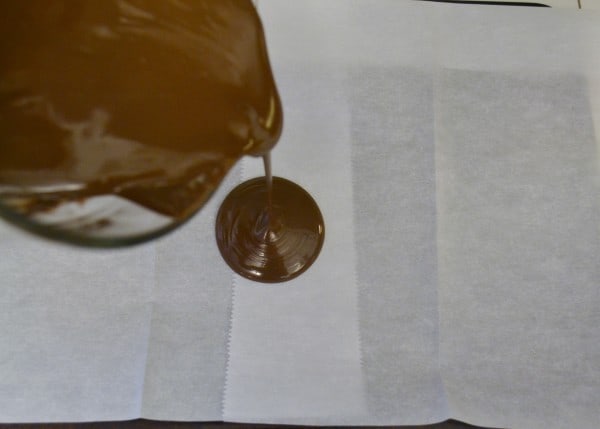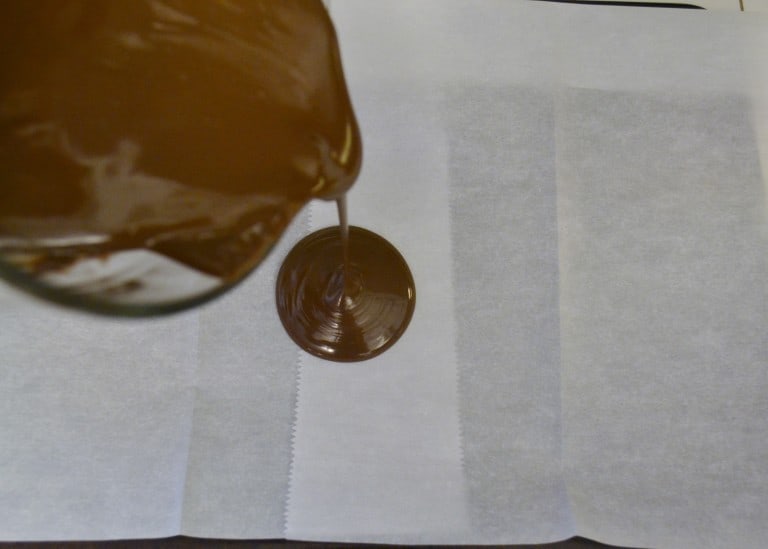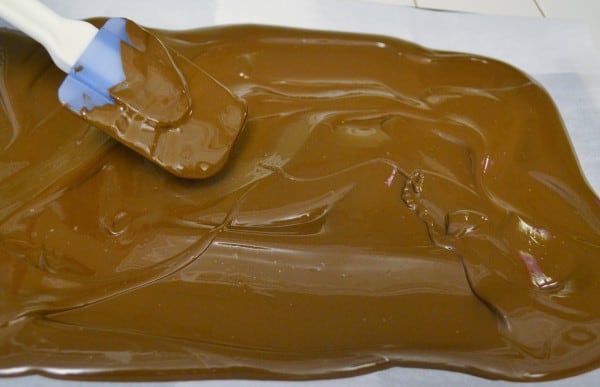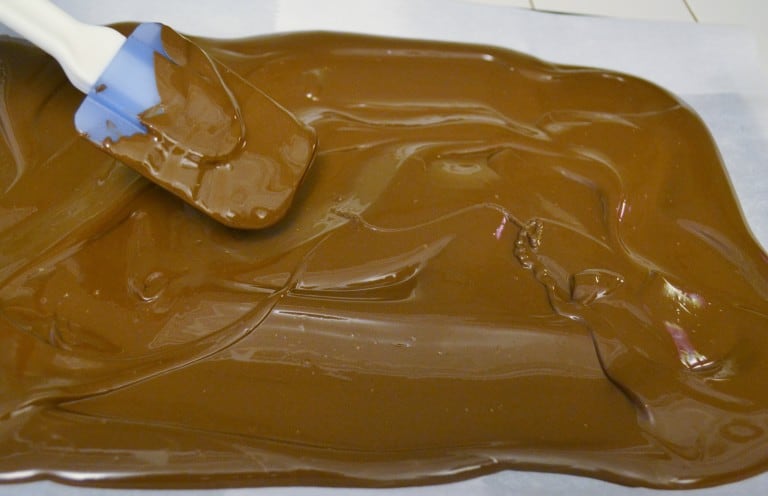 Step 3: Take a handful of White Melting Wafers and microwave until smooth. You'll have to work a bit quickly, as your sheet of Dark Wafers will quickly want to set.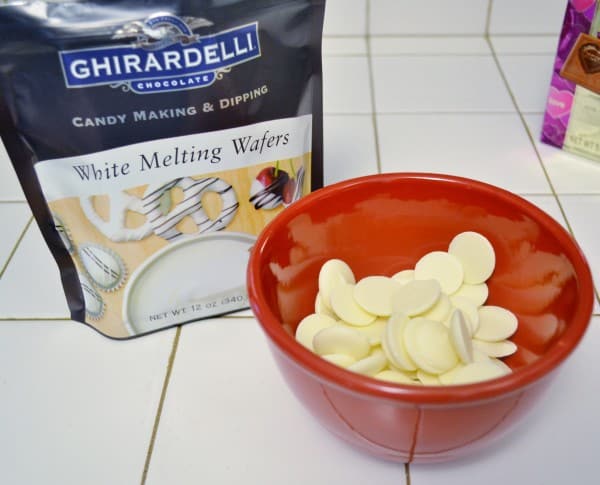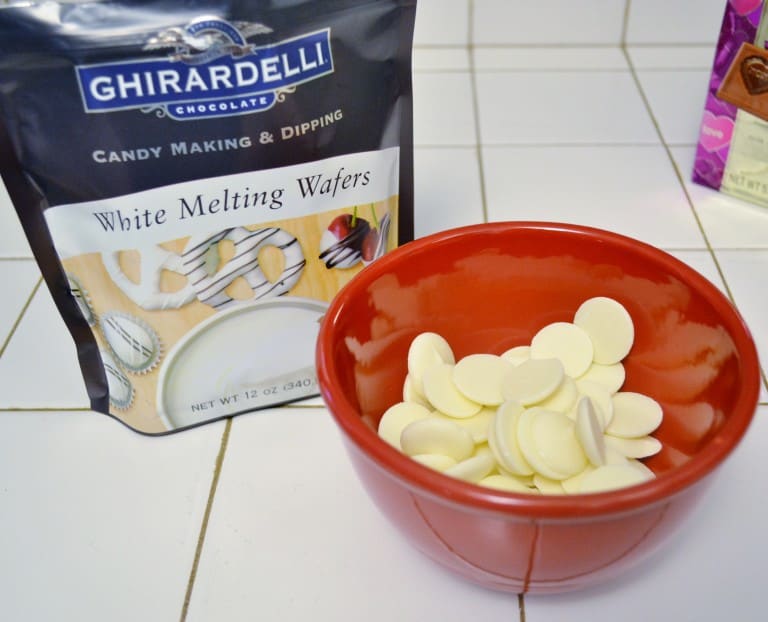 Step 4: Drizzle the melted White Wafers over the dark, and use a toothpick or skewer to gently swirl the two together.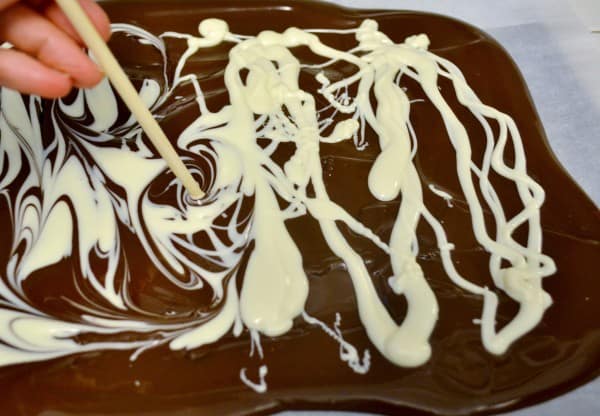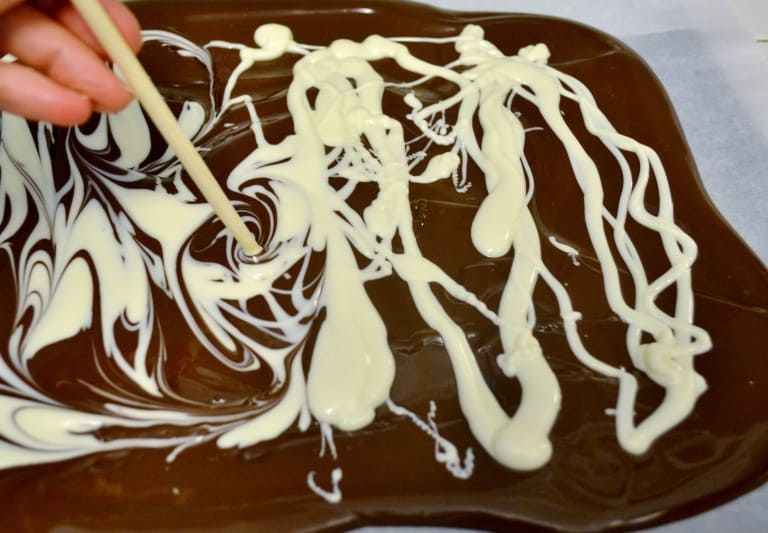 See how pretty it turned out? I could stare at pretty swirled bark all day…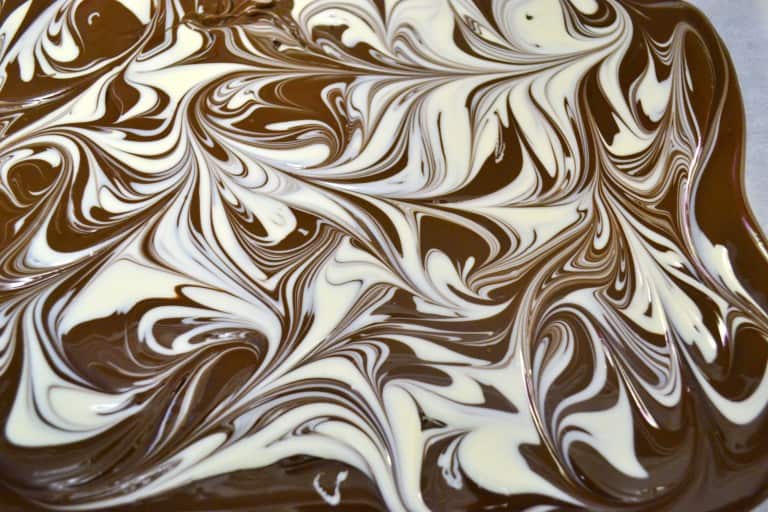 Step 5: Time to decorate! I used a bag of Ghirardelli Valentine's Day Impressions, which are perfect all by themselves, but even more so when they're nestled into Valentine's Bark!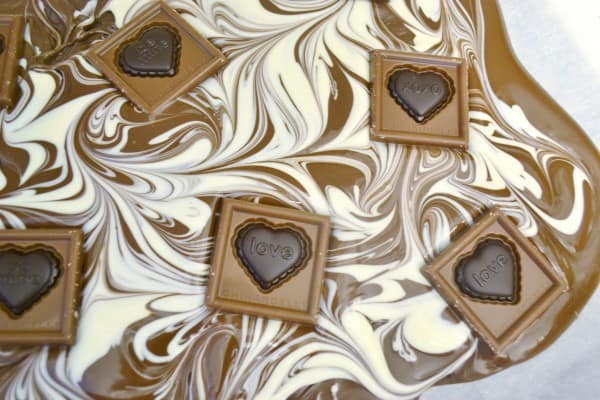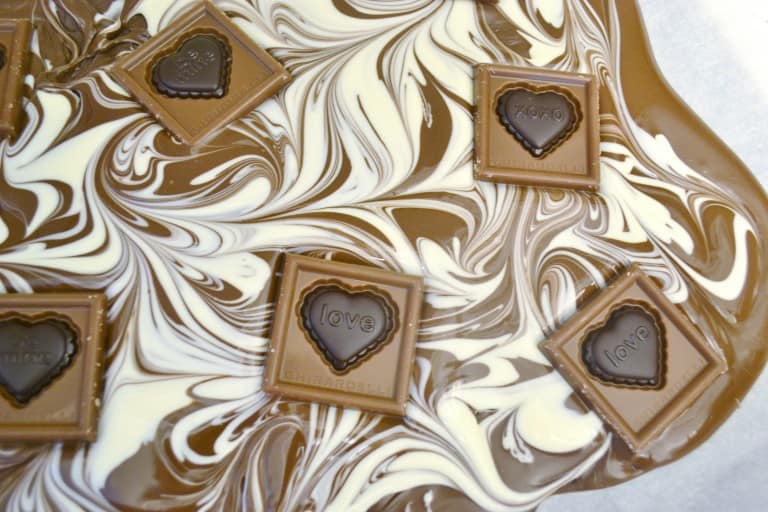 Step 6: Let your bark set (I set it in the refrigerator because I'm impatient like that). In the meantime, gather your packaging supplies.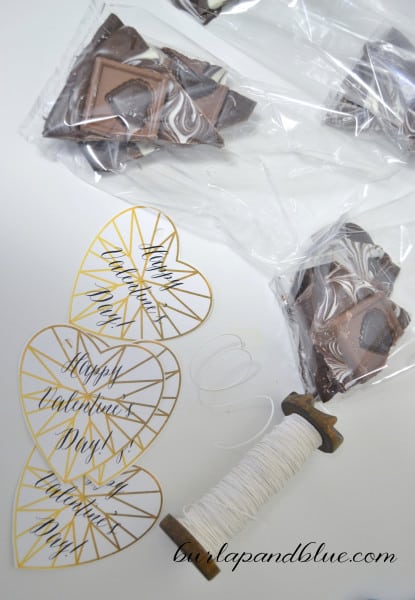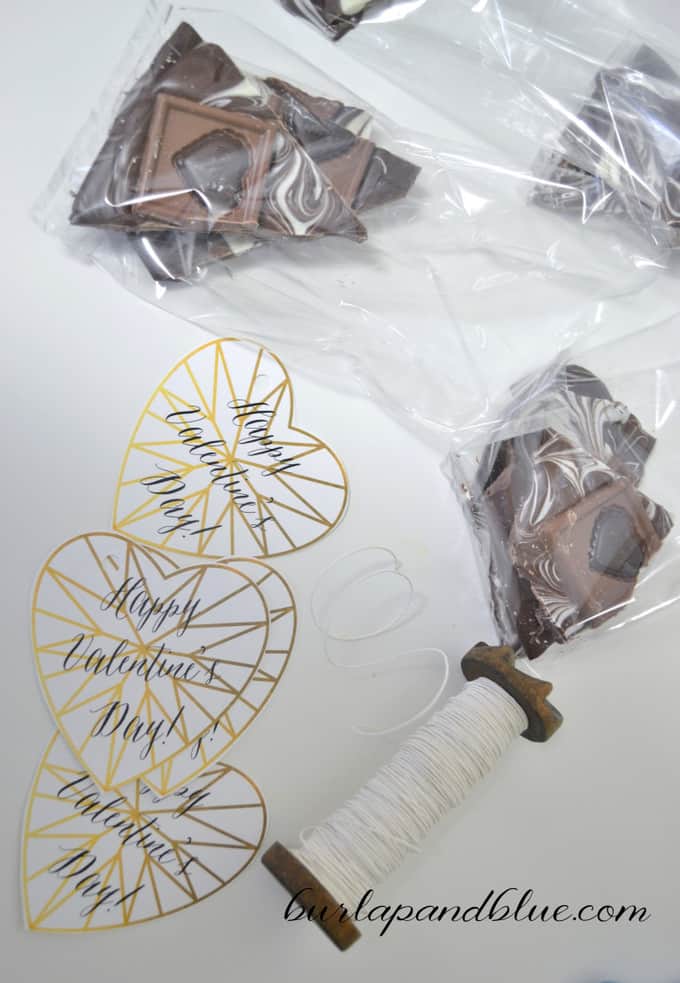 Like the gold and black geometric hearts I used? Good news-I'm offering them as a free printable!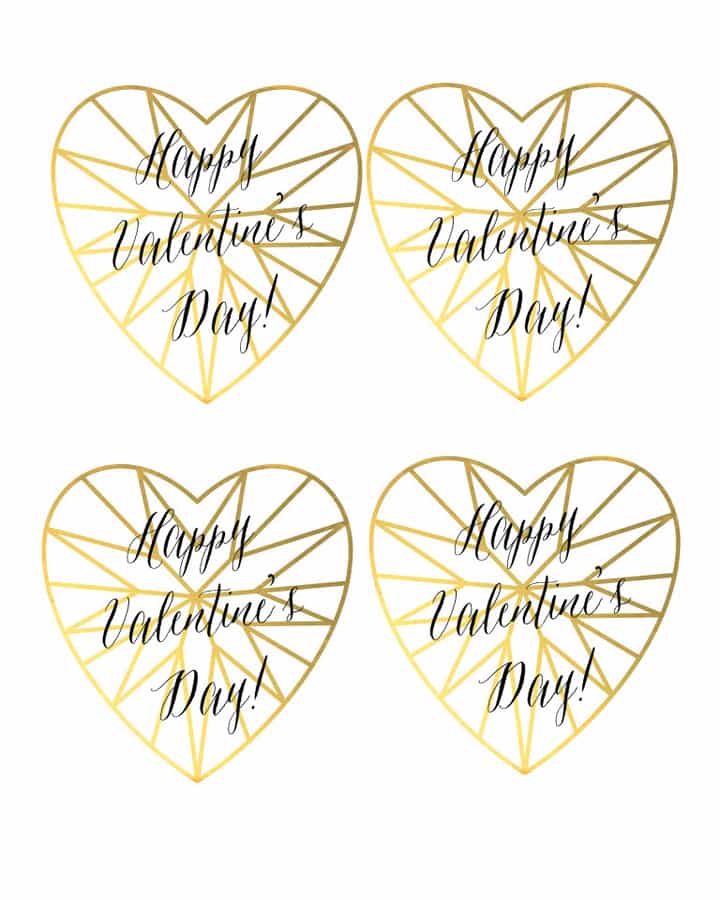 Click here to download these Happy Valentine's Day tags! They'll print 4 to a sheet of 8×10 cardstock.
Step 7: Once the bark is cool, use a sharp knife to cut into pieces. I like my bark cut into random shapes-no perfect squares here! Bag up, add a tag, and you're done!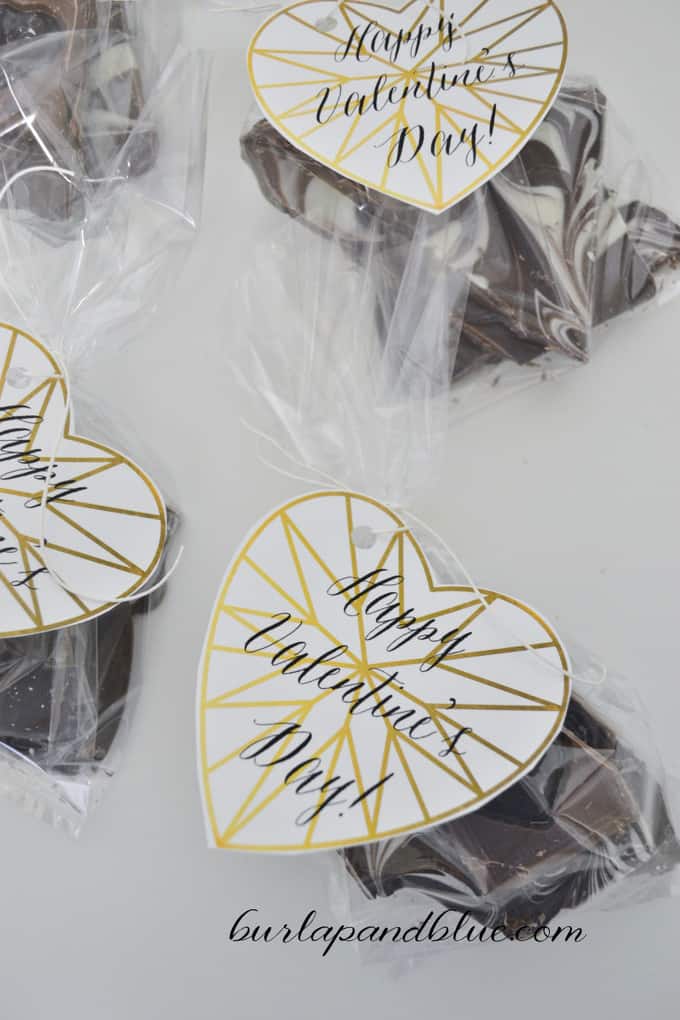 I just love how these turned out, what a fun gift for the special people in your life!
I'd love to know-what's YOUR favorite way to bake with Ghirardelli products?
I was selected for this opportunity as a member of Clever Girls and the content and opinions expressed here are all my own.