Good Morning, friends!
Today, I'm sharing a burlap wreath tutorial that was posted on Everything Etsy last year about this time…I just realized that I never shared it here!
Enjoy!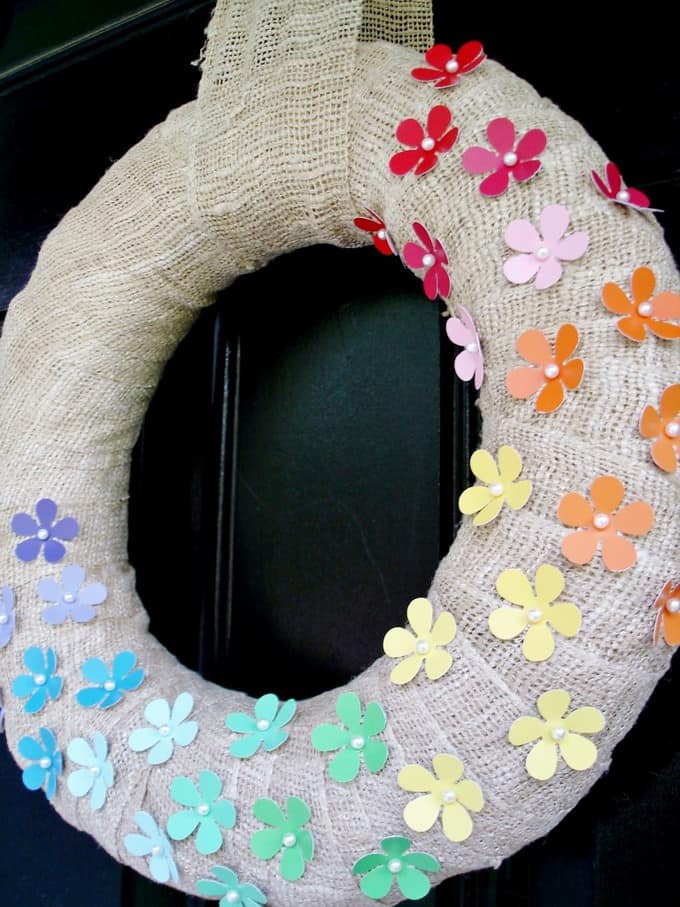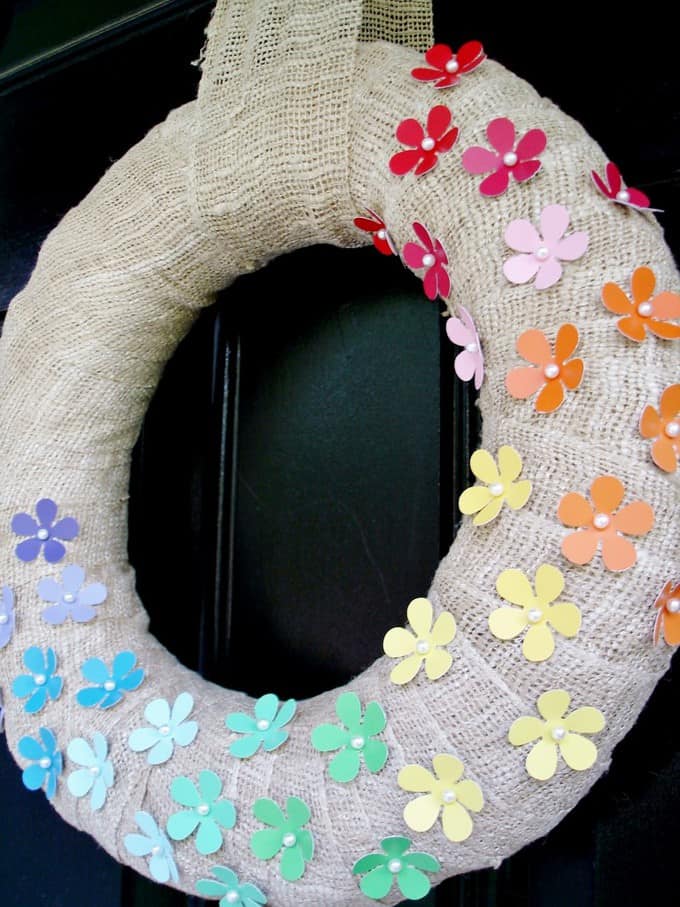 Materials:
Wreath form
Strips of burlap (or fabric of your choosing)
Flower punch (mine is Martha Stewart)
Cardstock or paint chips
Pins of your choosing

Step 1: Wrap your wreath with your fabric of choice, and punch out your flower shapes (a butterfly punch would make a sweet wreath as well). I wanted a rainbow effect for mine, but any color palette would work!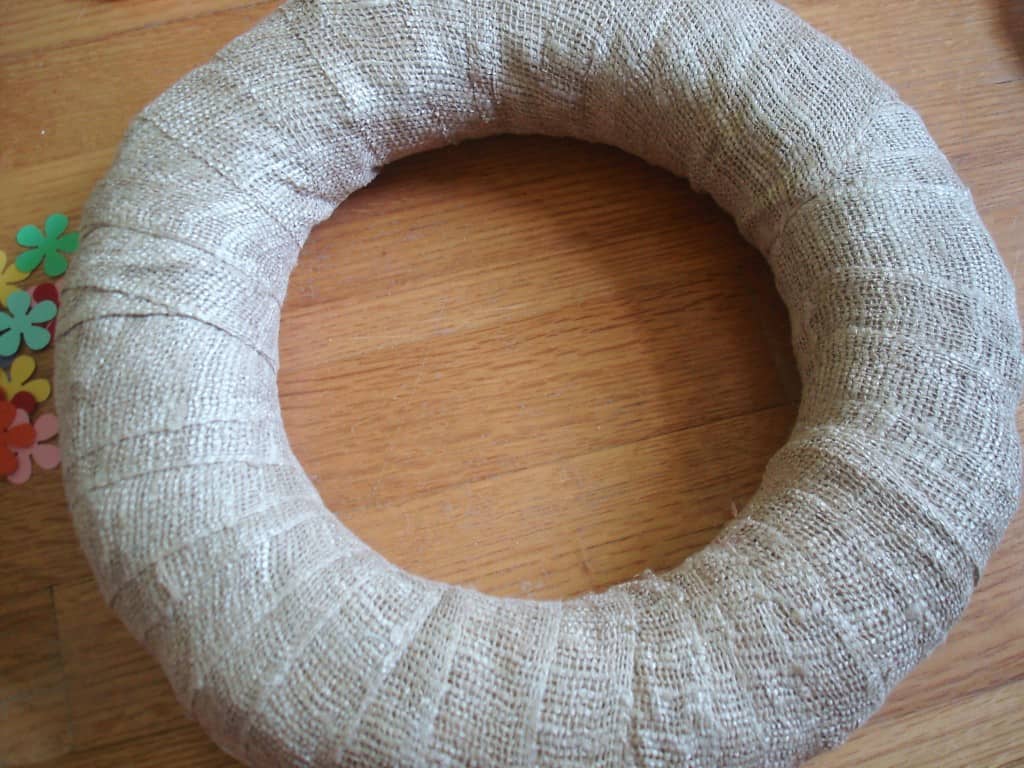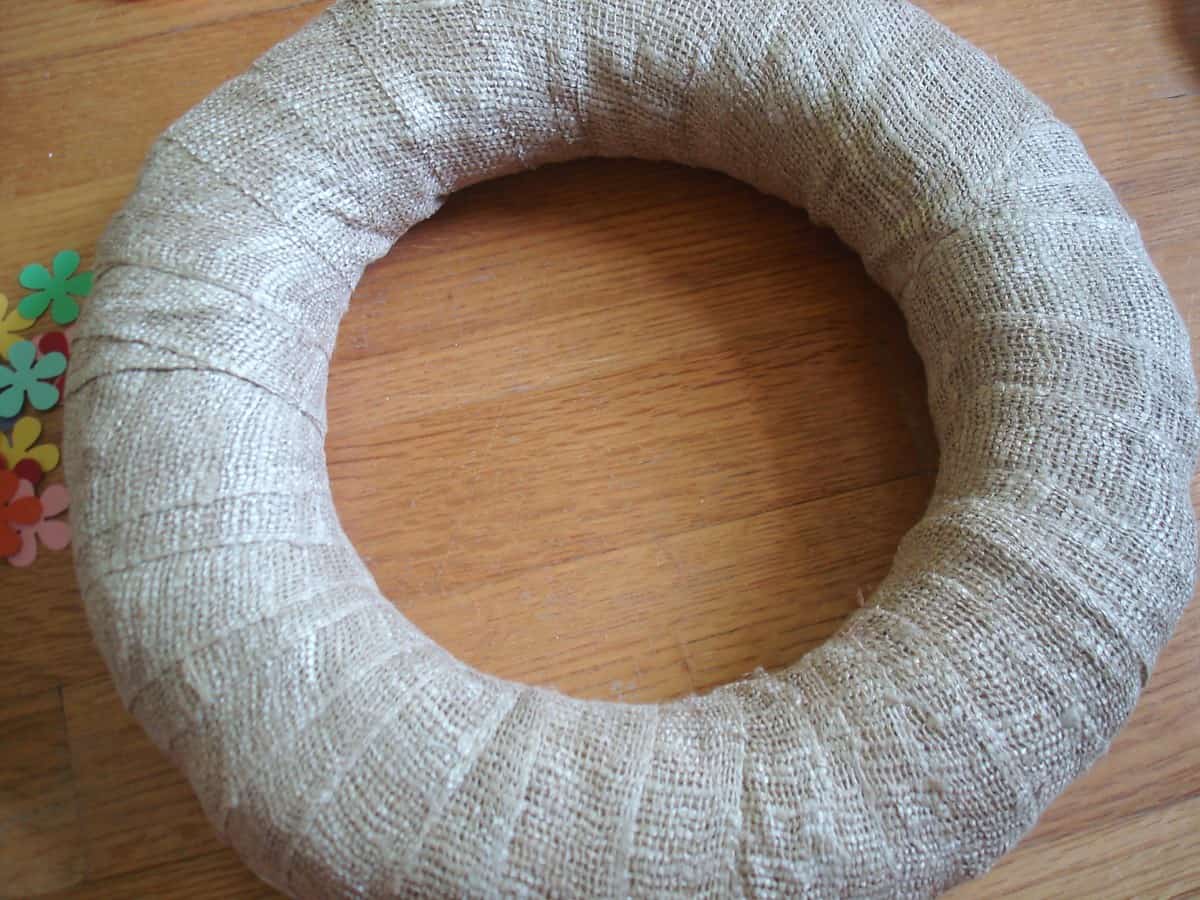 Step 2: Using your pins (mine have a pearl head), attach flowers to your wreath form. I also bent the leaves of my flowers slightly to add a little bit of dimension.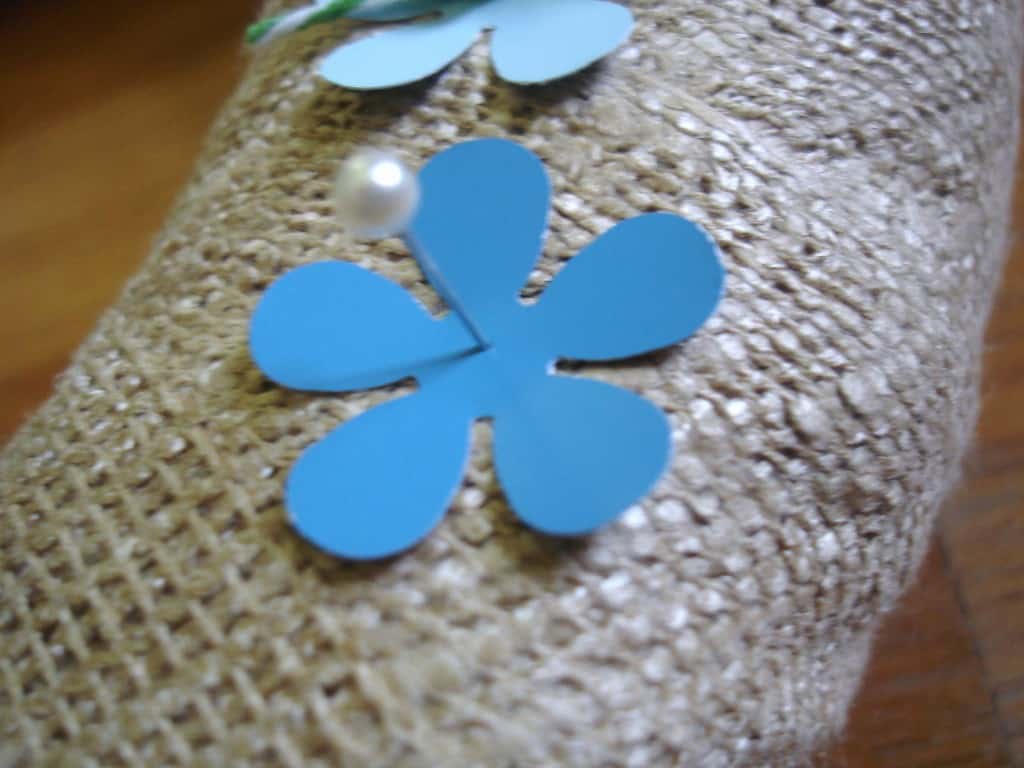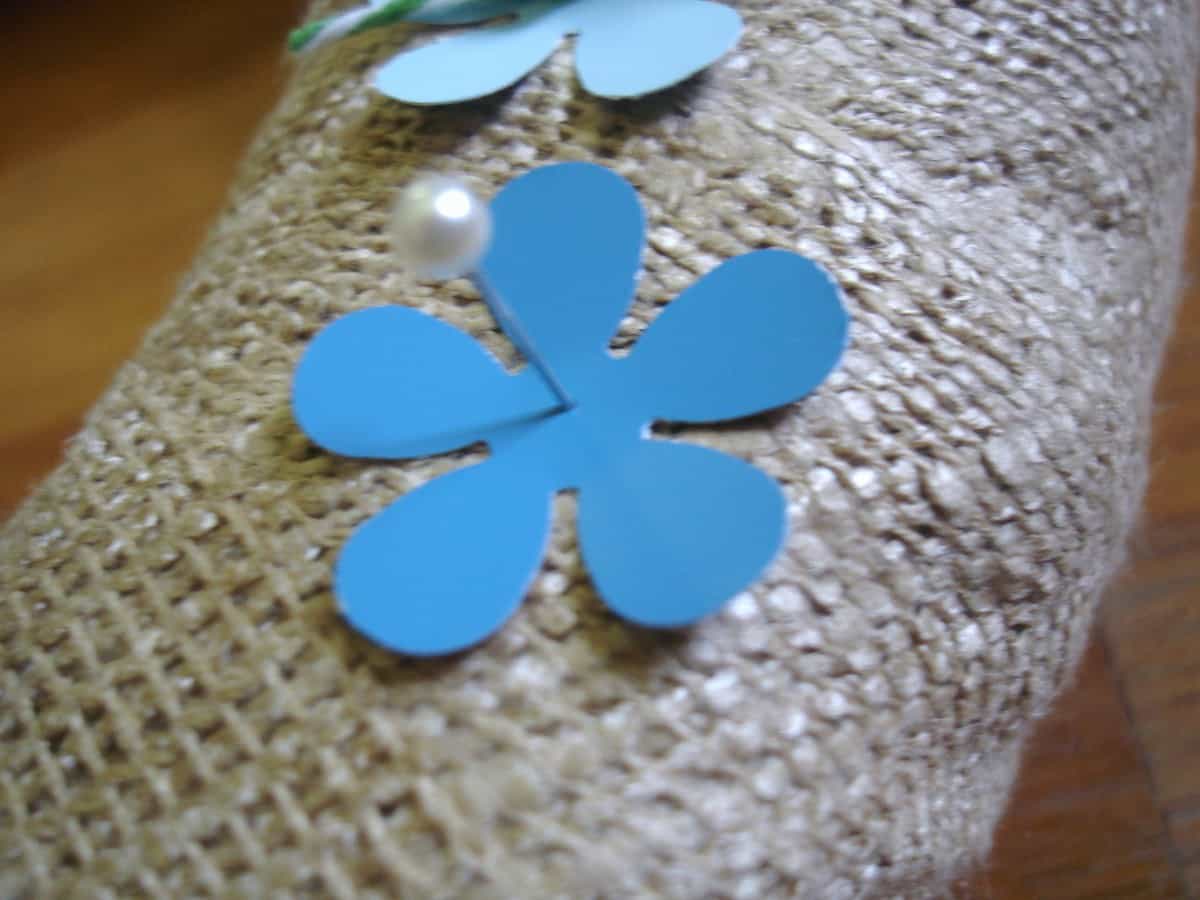 Step 3: Continue around your wreath, pinning and bending until you've reached your desired look.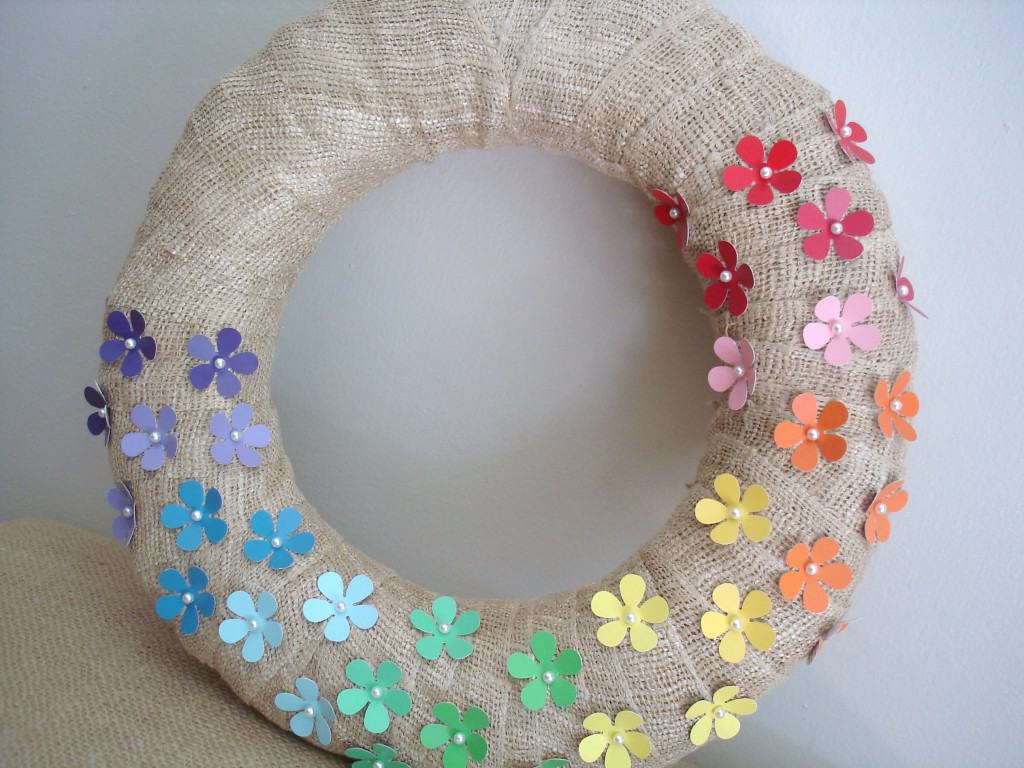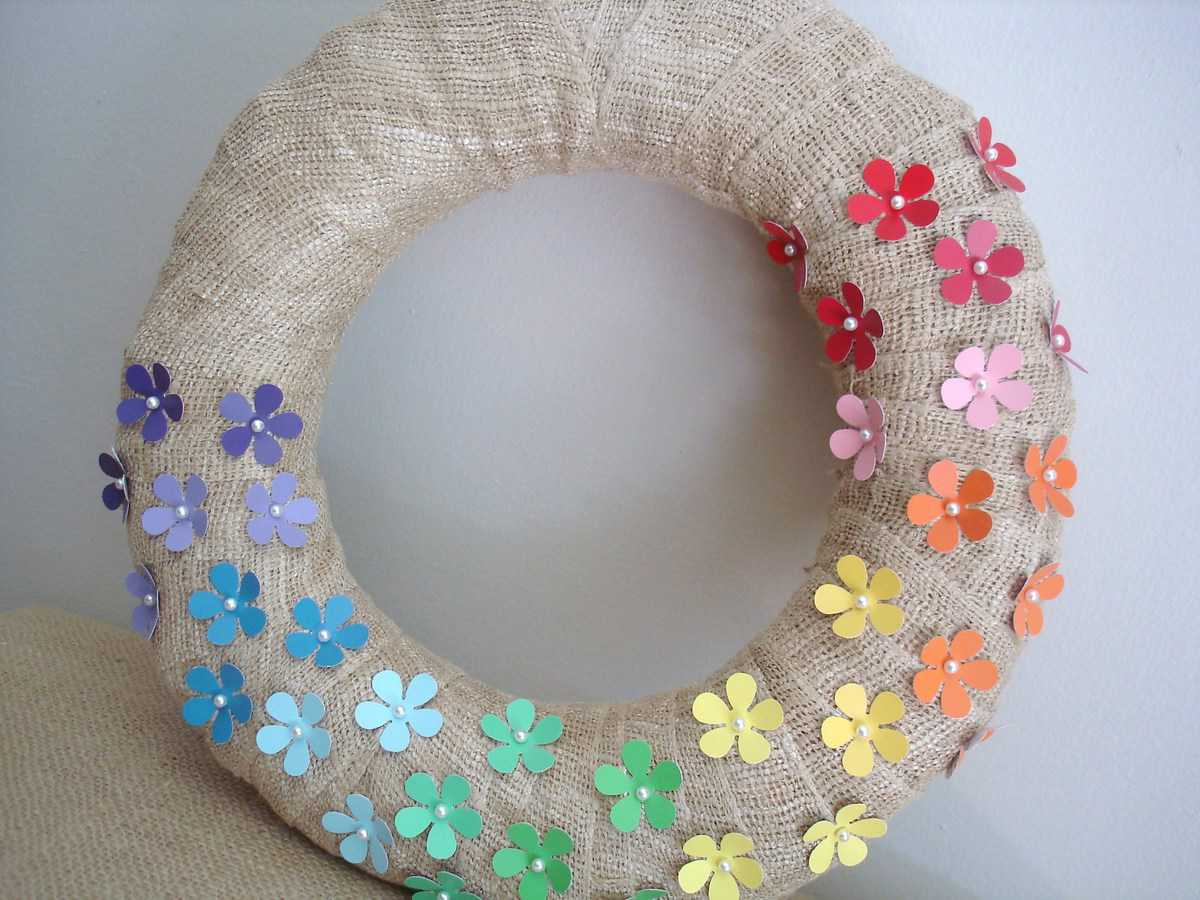 That's it! Just hang and admire!