As a blogger that focuses on home design and home improvement, I truly believe that a home should reflect the personalities and tell the stories of those who live within. Just as we make resolutions each year to better our selves, so should we consider making goals for our home.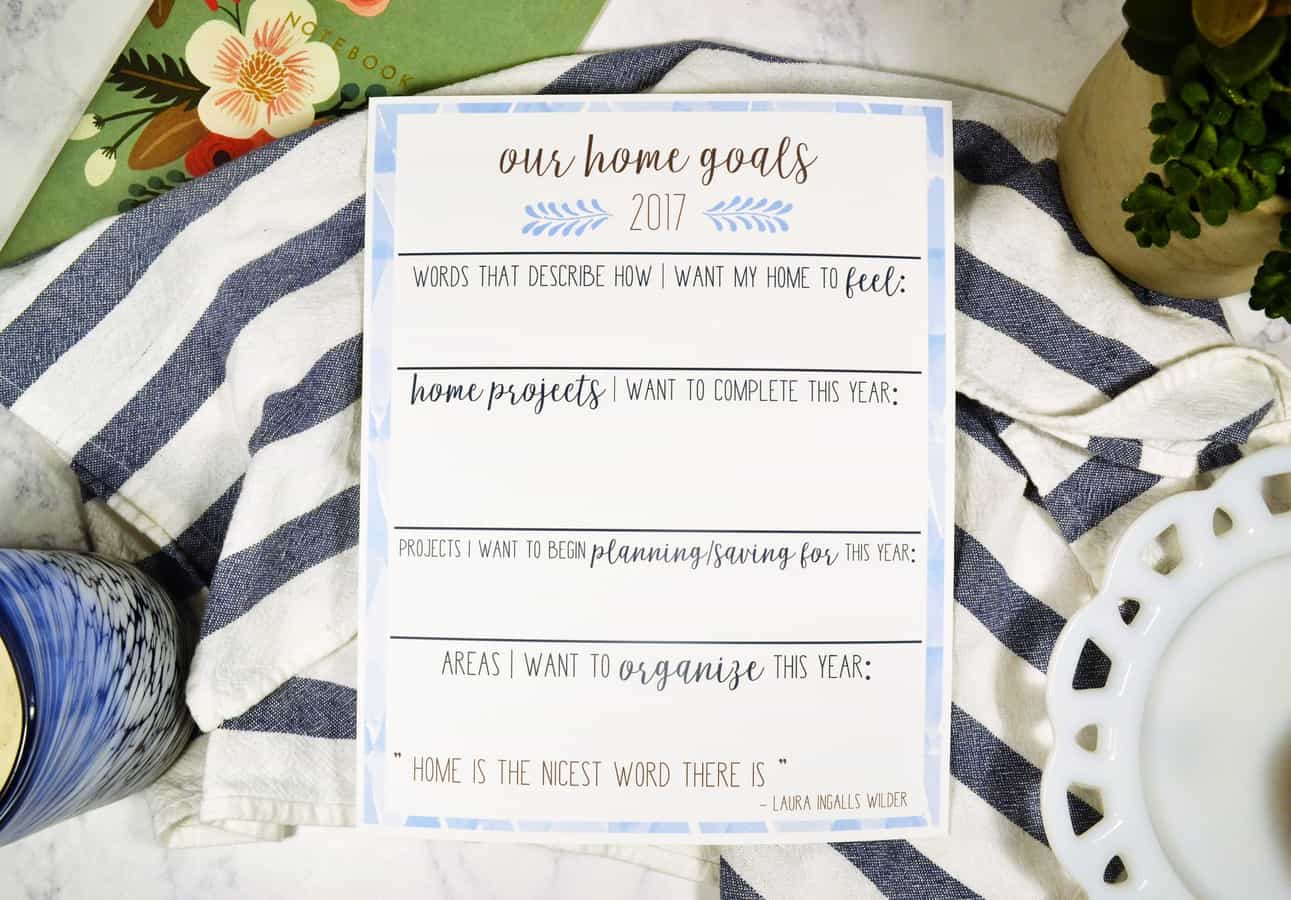 With that in mind, I created this free printable Our Home Goals worksheet for you to print out and use as a starting point to begin planning the goals you have for your home for 2017.
This printable is simple to use; just print out (8.5″x11″ printer paper is just fine) and begin dreaming about where you'd love to see your home a year from now. There's a spot to list words that describe how you want your home to feel, spots for home projects you want to complete during the year, projects you want to begin planning and saving for, and a spot for areas in your home you'd like to organize.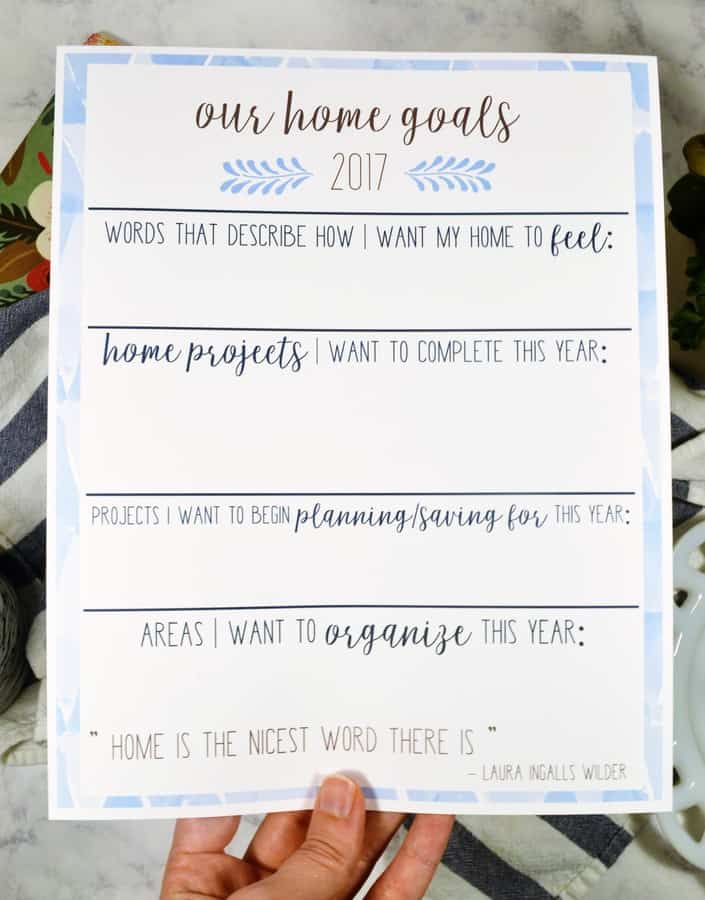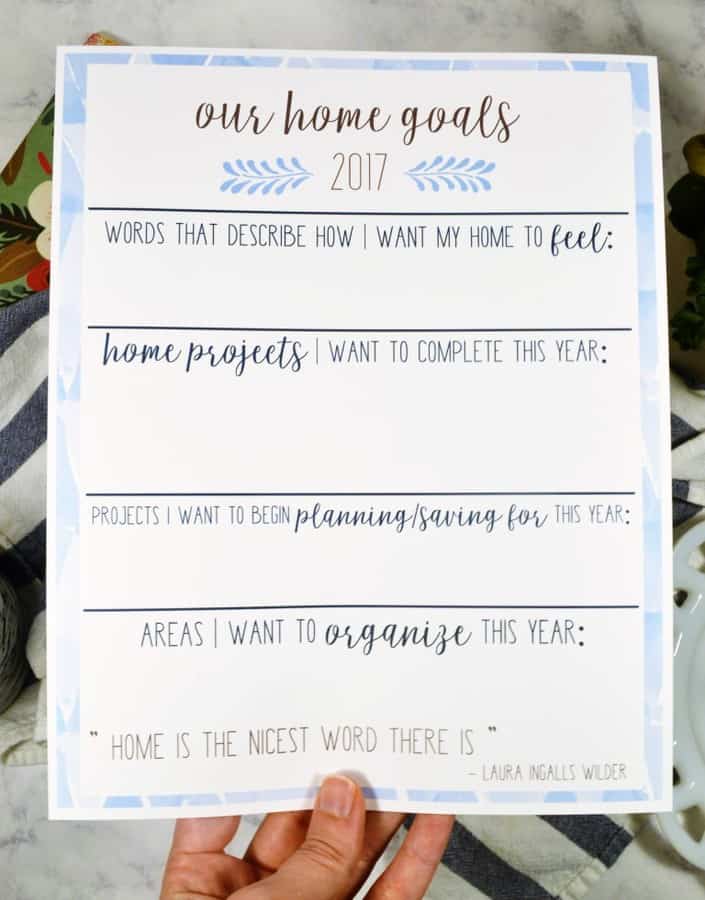 If your plans for 2017 include a larger renovation, you may want to consider looking into how Capital One can help! Whether you're looking to get that new gourmet kitchen, upgrade your backyard patio or add an addition, with a home equity line of credit, you can start your "someday" project today.
By visiting capitalone.com/home-equity, you can:
Get your customized rate offer and estimated loan amount – with no impact to your credit score
Even begin the application process – it's simple and there are no burdensome fees
Whether you're remodeling your home or consolidating debt, Capital One is here to help with simply smarter tools that help you choose the right option for your situation.
Just a couple of years ago, we completed a kitchen renovation in our own home. It was, as these things usually are, a bigger undertaking than we had originally planned for, but definitely worth it in the end…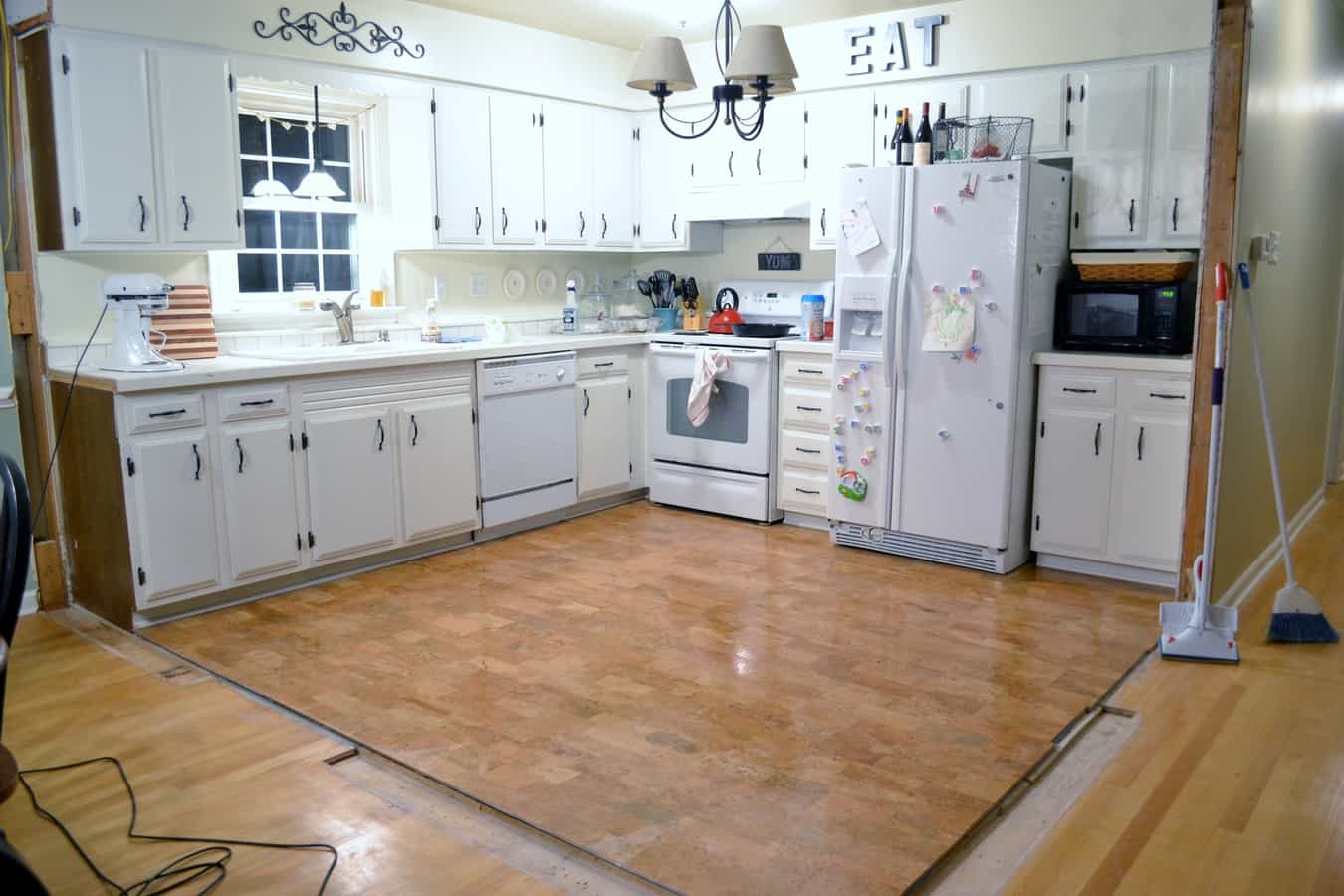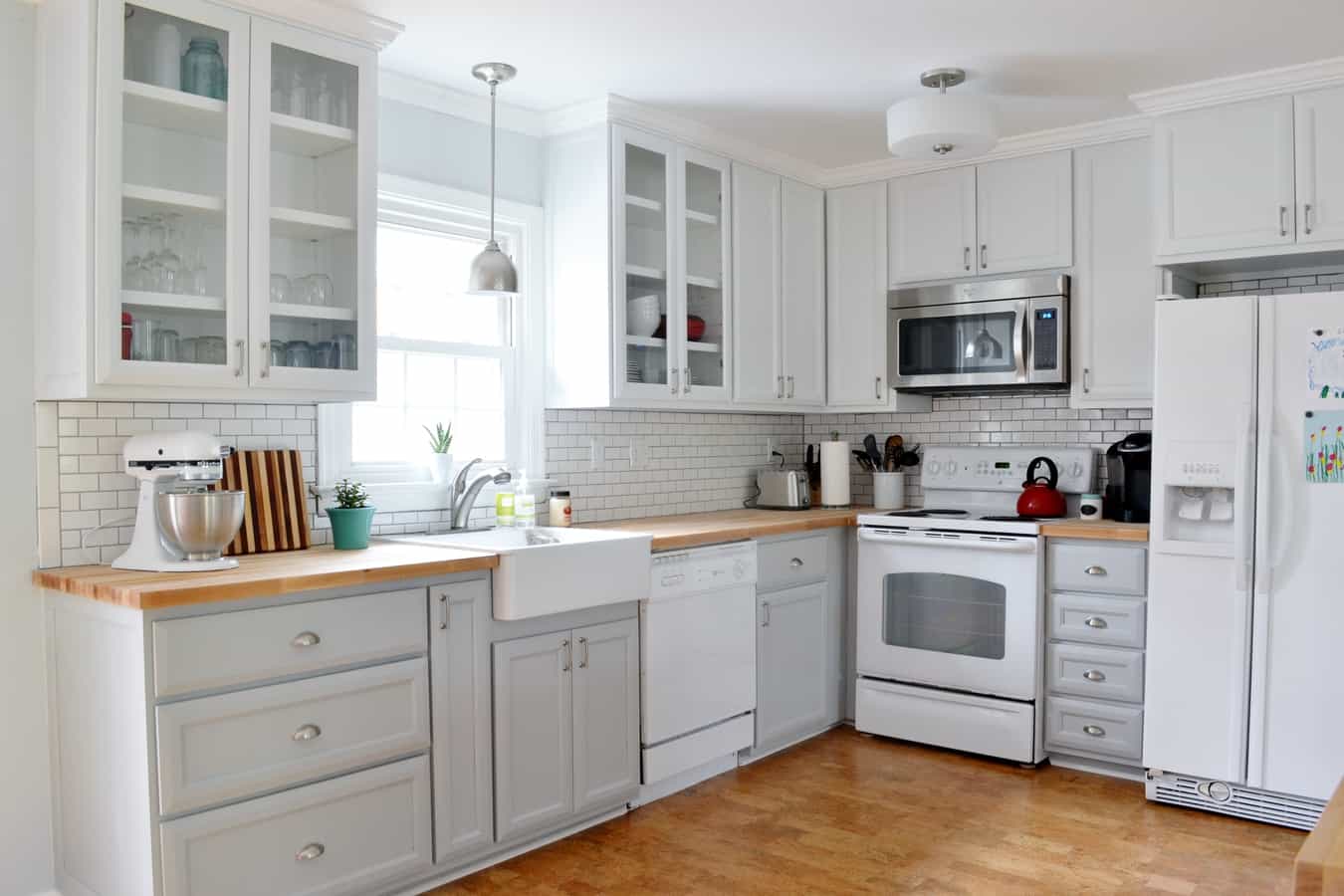 While we did not utilize Capital One's Home Equity products, it's good to know that they're there for our next big home project should the need arise.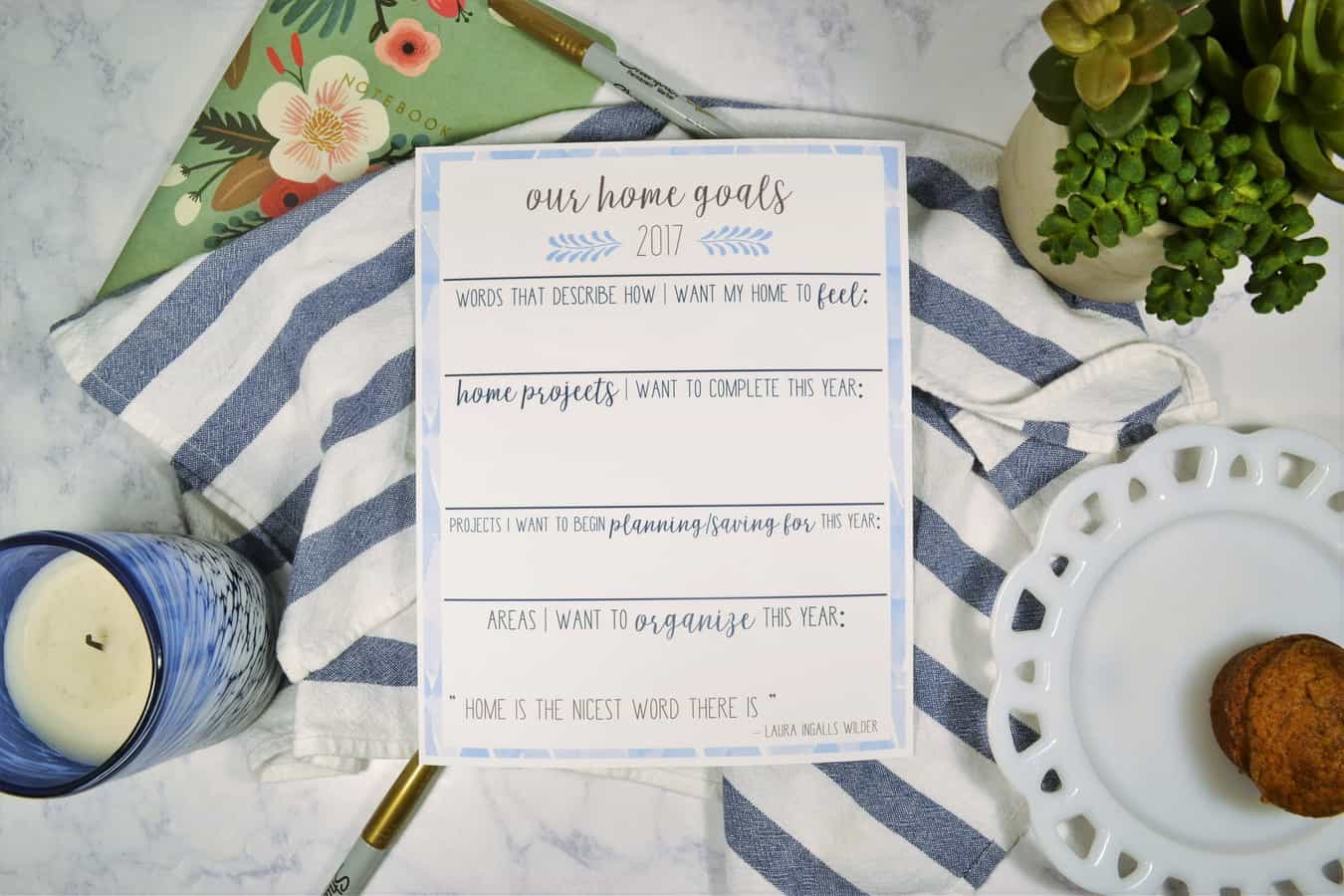 I'd love to know–what's one of your home goals for 2017?
I was selected for this opportunity as a member of CLEVER and the content and opinions expressed here are all my own.