In the busyness of the holiday season, we sometimes forget that entertaining doesn't have to be complicated or expensive. I know I can't be the only one who often makes things (much!) more complicated than they have to be (right?!)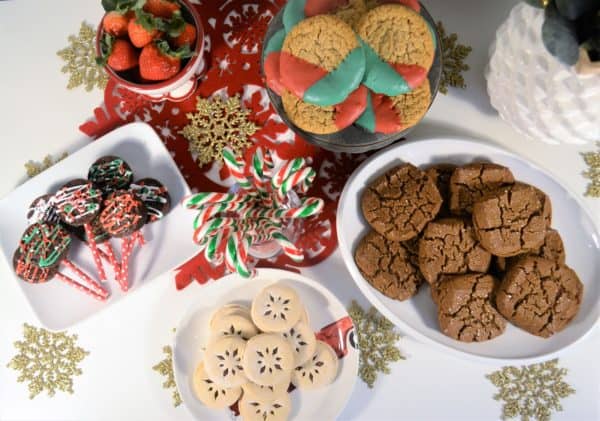 Challenging myself to create a fun, family-friendly holiday dessert party helped me realize that I can give the people I love the best, without breaking the bank. Today, I'm sharing some fun and simple ideas and tips for creating your own holiday dessert party!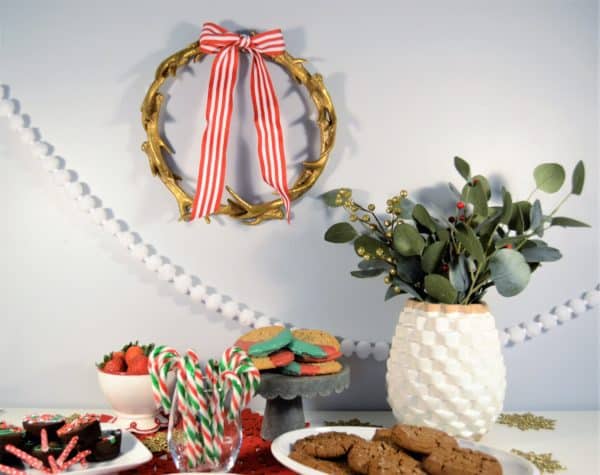 I don't do much in my life, entertaining or otherwise, without at least one little helper tagging along with me. My three-year-old and I made a stop at Martin's Food Market to pick up a few holiday goodies. She (as usual) had plenty of ideas of things she wanted us to buy…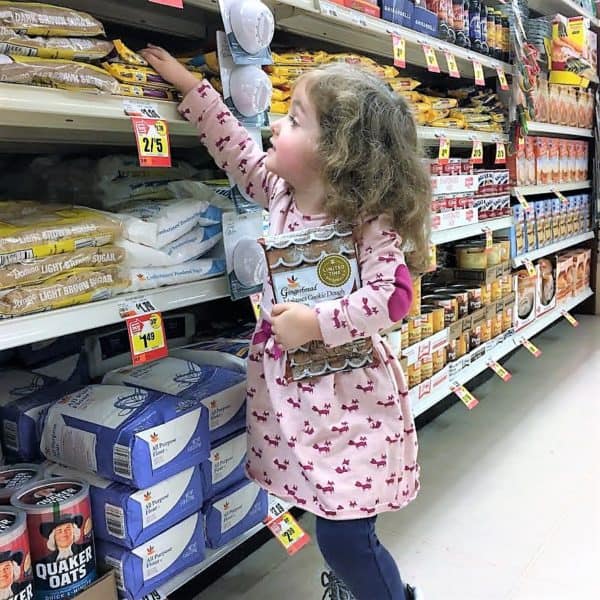 One of our picks were these Gingerbread Break 'n Bake Cookies, which are part of Martin's Limited Time Originals Collection. Needless to say, I love the simplicity of Break 'n Bake cookies…and I especially love that while these were in the oven, my house smelled as if I had been baking all day!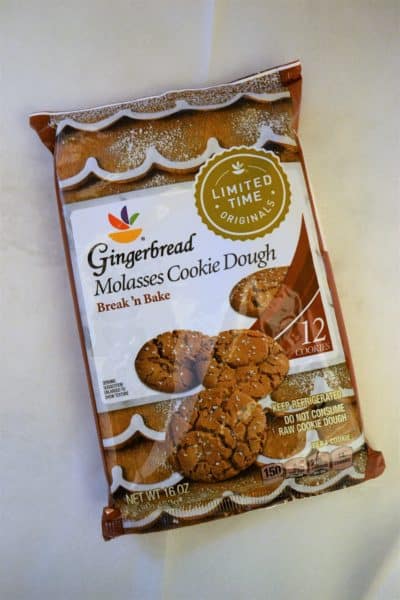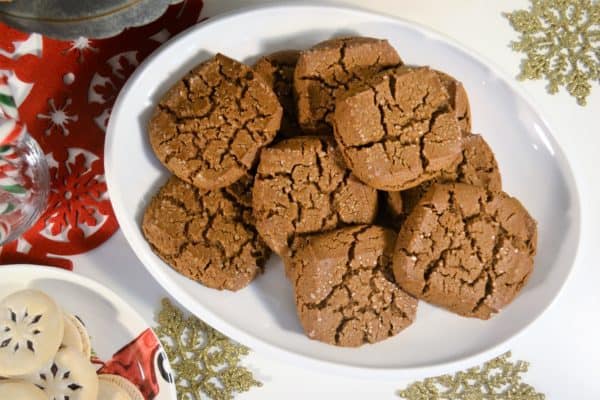 While at Martin's, we picked up a few favorites to gussy up for our dessert party. First up, we created these dipped, color-blocked cookies using just pre-made cookies from the Bakery section and colored candy melts.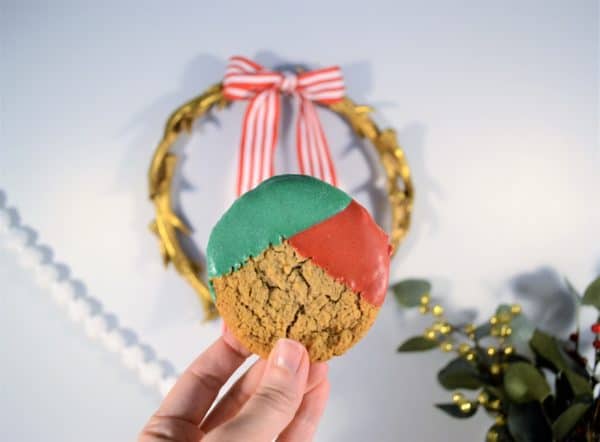 Simply melt your candy melts according to the package directions, dip in one color and lay flat on parchment paper to set (you can stick in the fridge to quicken the process). Then, dip in your second color, place back on parchment paper and let harden.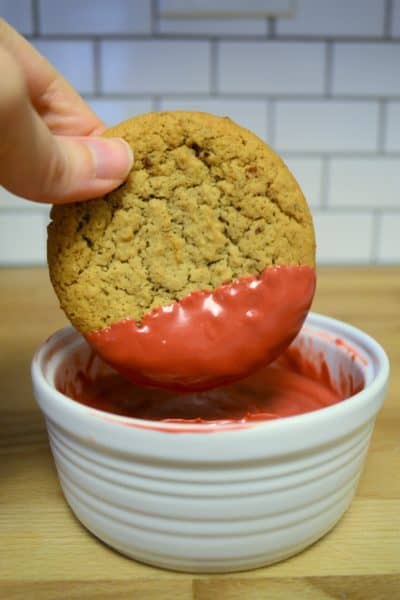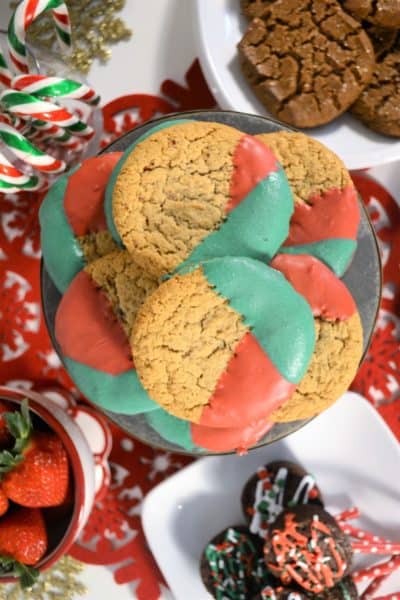 Couldn't be cuter or any easier!
Next up, we made these adorable brownie-bites-on-a-stick (the kids will definitely want to help you make eat these!)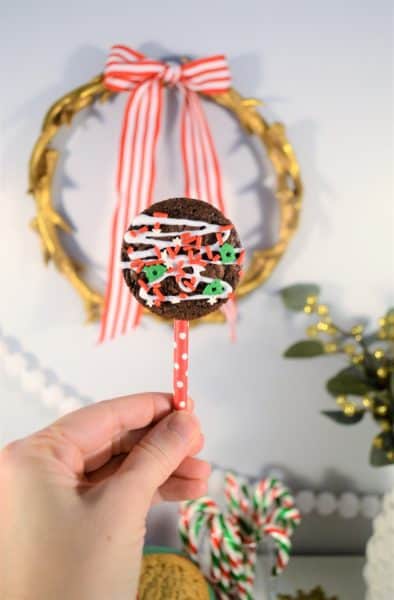 Just purchase Martin's Brownie Bites, paper straws (we cut ours in half), colored icing and holiday sprinkles…
Insert a straw into each Brownie Bite, cover with icing and sprinkles, and let set!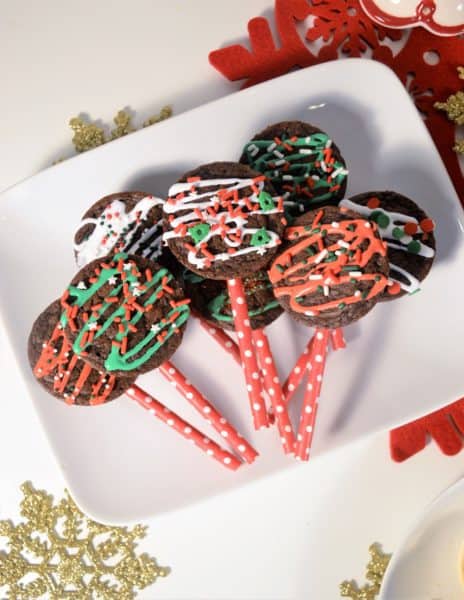 While the Brownie Bites and color-blocked cookies were setting, I put together the decor. I tied a festive ribbon to a wreath I already had on hand, added a few faux berry stems to some greenery and placed in a vase, and scattered some glitter snowflakes onto the table. So, so easy!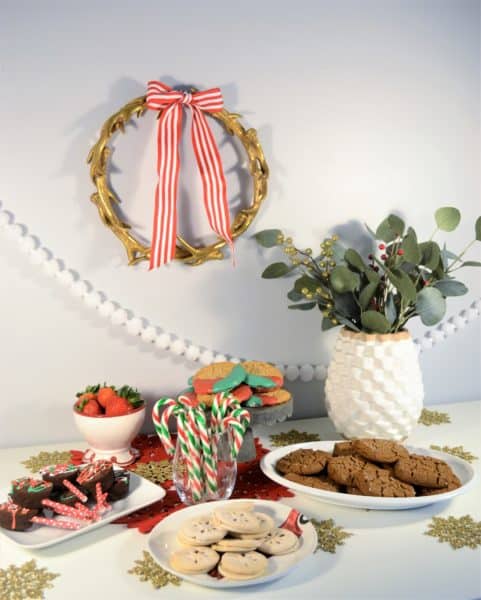 You can head to Martin's site here to download a $5 load-to-card coupon for new registrants so you can pick up items for your own holiday entertaining!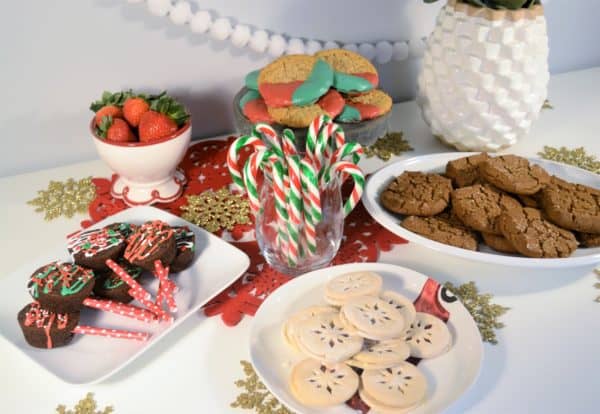 Happy holiday baking!
Thanks for reading all about my holiday dessert party! Have a crafty day!