It's time for another gift guide!
This time, we're focusing on must-have hostess gift and thank you gift ideas!
You're sure to find something your recipient will love. Let's get started…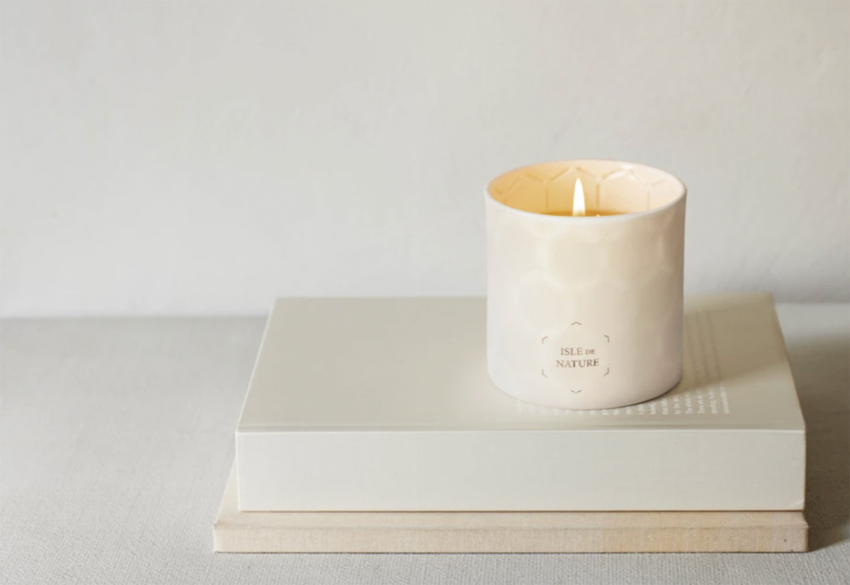 Isle de Nature
is a line of bee-powered home fragrances products to transport your mind, body and spirit.
Our first scent, Pagua Bay, is inspired by the small island nation of Dominica in the West Indies.
The fragrance combines the essence of the local bay leaf with native spices, florals and woods – providing a breathtaking, sensory journey where treetops meet ocean and subtle notes float on cool tropical breezes.
Our candle is handmade out of ceramic by a renowned ceramicist in Brooklyn. Our beeswax is from Dominica, where we give back a portion of our proceeds to help rebuild hives.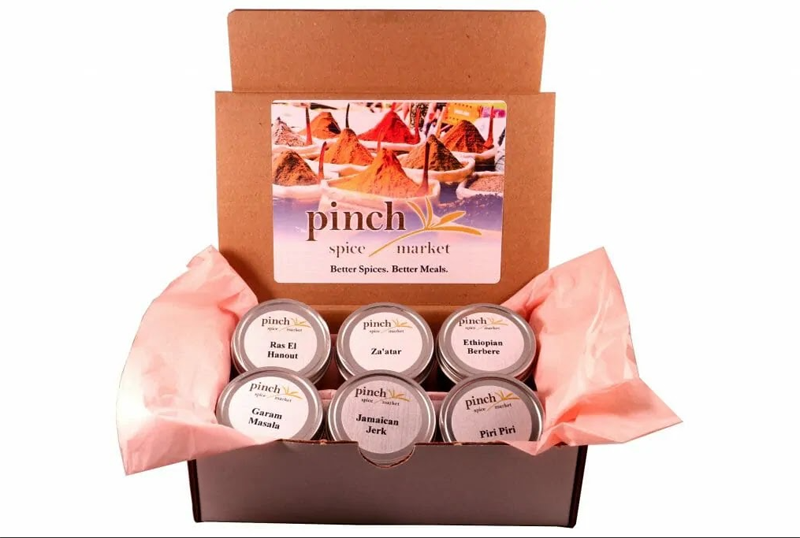 Take a culinary trip around the world with this certified organic and fair trade International Flavors Spice Gift Box from PinchSpiceMarket.com. Spice up your meals with just a few sprinkles, or learn to master a new international dish with these high quality authentic seasonings. It features:
Ethiopian Berbere, a fiery blend with cooling and sweet tones that's great on chicken, beef, pork, eggs, veggies, sausages and stews.
Garam Masala, a sweet and savory Indian spice that adds warmth and depth to meals. Great for curries, meat, vegetables and lentils.
Jamaican Jerk, a sweet and medium spicy Caribbean mix for Jerk chicken, fish or tofu. Also great sprinkled on everything from popcorn, fries and tacos to broccoli and carrots.
Piri Piri, an authentic Portugese and African blend for spicy grilled chicken or fish. Makes a tasty dry meat rub and base flavor for homemade condiments and marinades.
Ras El Hanout, a hearty, warm, complex and floral Moroccan blend of 26 spices. Perfect for lamb, chicken, root veggies, couscous and tagine cooking.
Za'atar, a salt-free traditional Middle Eastern seasoning that's nutty, slightly tart and great in hummus, baked into bread, and on veggies.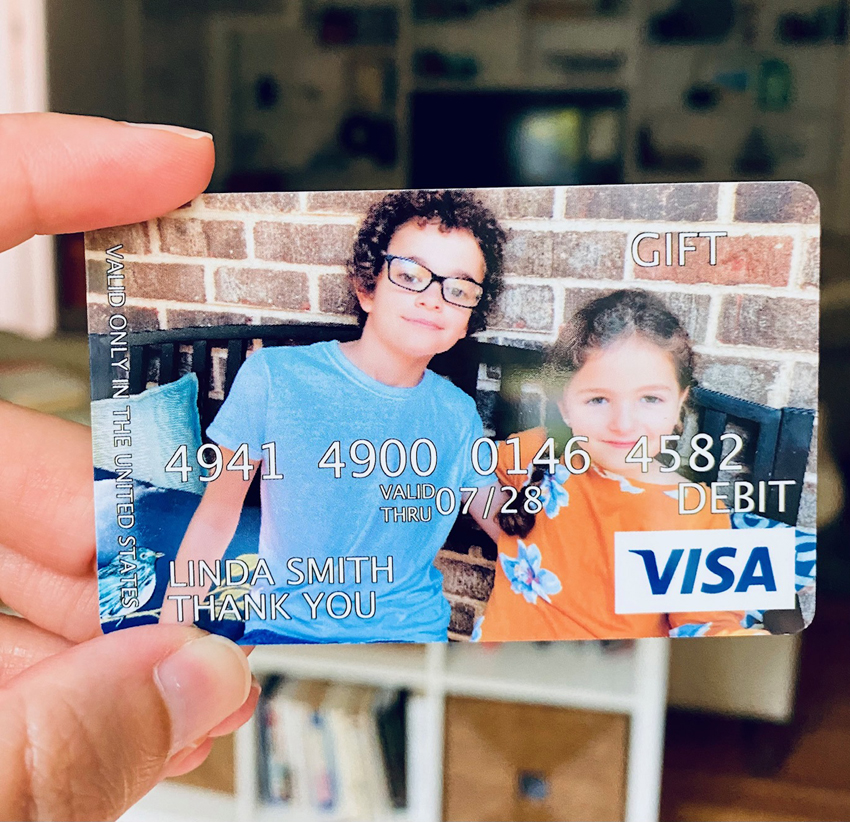 Gift Card Granny's Build-a-Card is new, fun and more enjoyable for both the person giving and receiving a gift. Upload your photo to a Visa gift card or Mastercard gift card to create a custom card they'll treasure forever.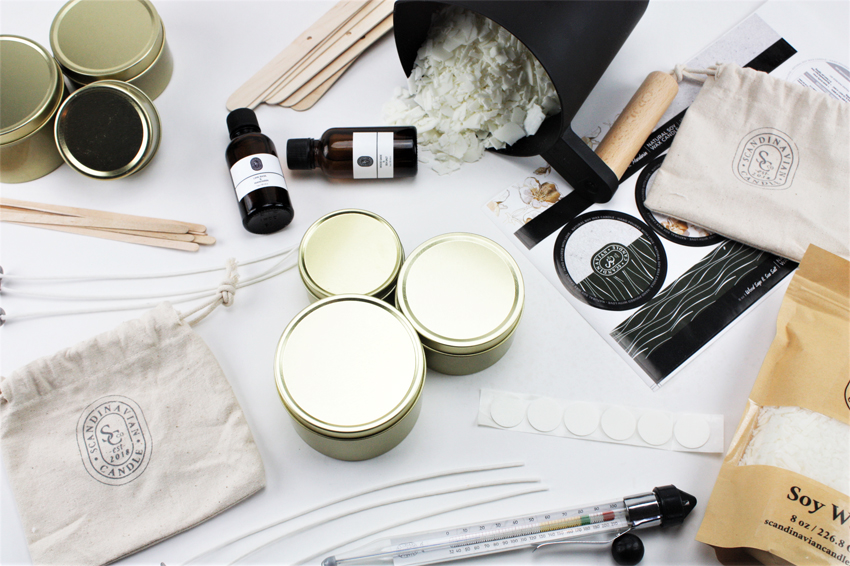 Is your friend or family member always hard to buy a gift for? Is there anything they don't have yet that peaks their interest and you're not sure what it is? Maybe this kit will be the perfect thing!
With everything included in one box, all wrapped up beautifully, friends are going to love this thoughtful present. The luxury candle making kit from Scandinavian Candle Co. includes everything you need to make 6 beautiful scented soy candles. It has easy step-by-step instructions that will ensure a great result even if you never have tried candle making before.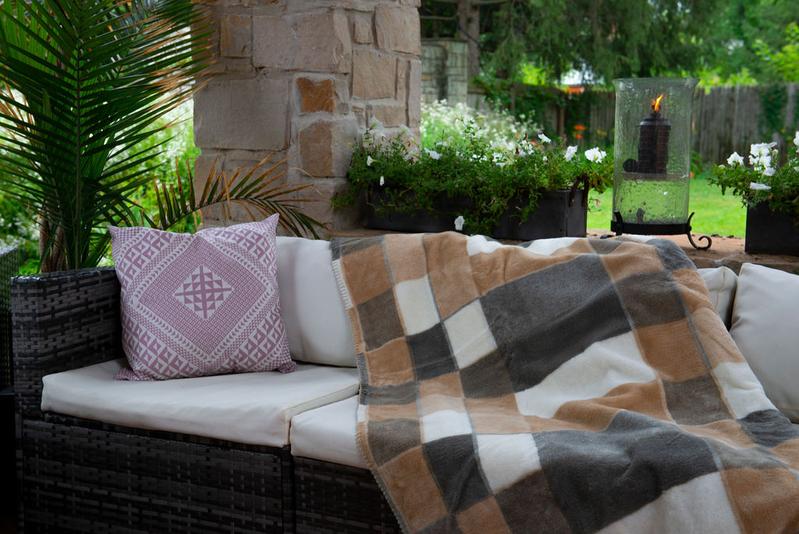 Denali's classic blankets are the perfect go-to thank you gift. From timeless plaid designs to fun patterns that spice up any room, Denali brings comfort into any home.
These hand-stitched blankets feature MicroPlush fabric and innovative fiber technology to create endless softness and durability. Denali customers receive a lifetime warranty on their purchases, so you can get your blanket replaced or repaired for as long as you own it.
Walton Wood Farm Me Time Gift Set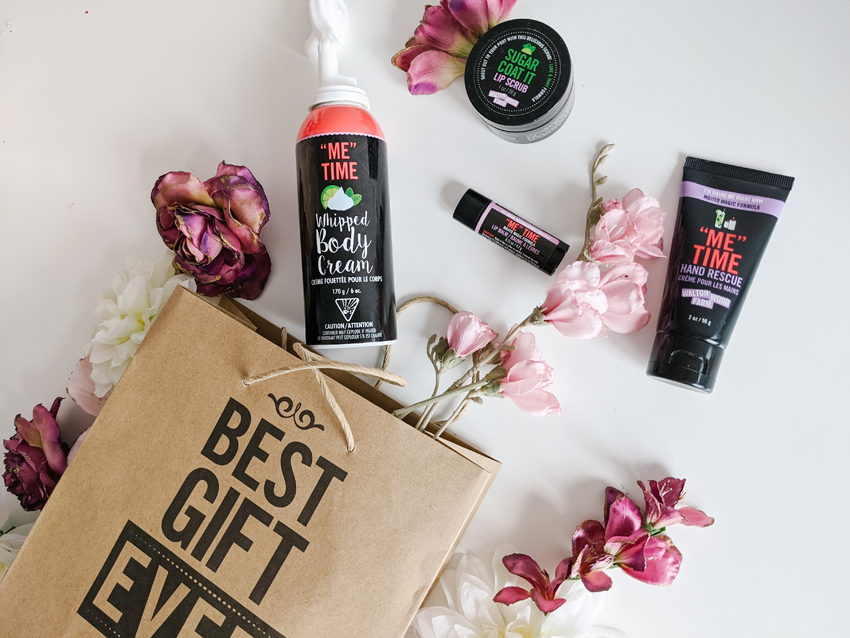 The event hostess deserves to enjoy some much-needed "me time" after spending hours getting everything ready and entertaining guests!
Pamper her with this must-have kit, which includes a Luxurious Body Whip Cream, a Lip Scrub, a 2oz Hand Rescue, and a soothing Lip Balm (all free of harsh ingredients like SLS, Paraben, and Phthalate). They are also cruelty-free, vegetarian/vegan-friendly, and gluten-free! Retails for $59.95 at www.waltonwoodfarm.com.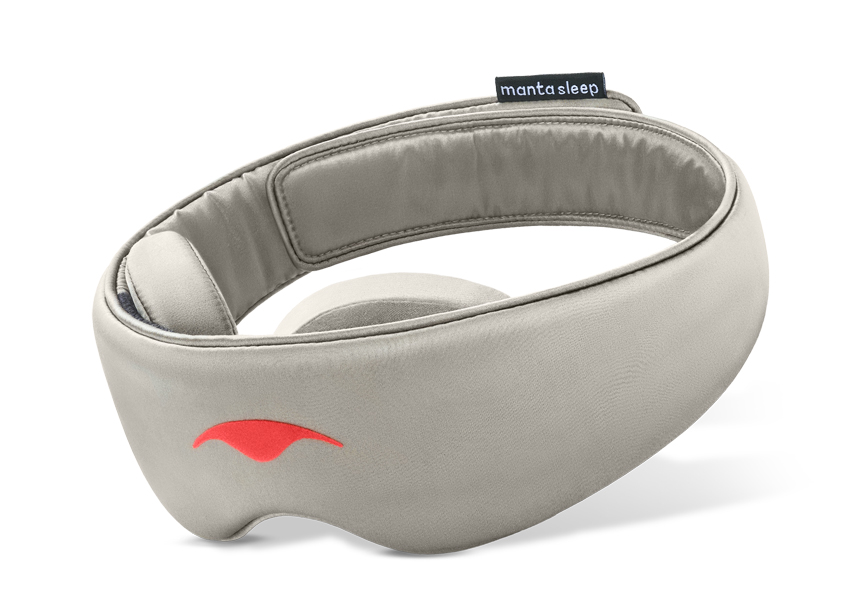 The hostess deserves to relax and get much-needed deep sleep after spending hours getting the event ready and hosting guests. Help them get the most rejuvenating sleep ever with this premium Manta Sleep mask that combines skin-protecting silk with the deep-sleep-boosting power of true 100% blackout.
The Manta SILK Mask is the only anti-aging mask optimized for deep sleep. Made with lustrous and durable 22 momme silk that prevents wrinkles and refreshes skin cells, Manta SILK Mask provides the anti-aging benefits of deep sleep and the anti-aging benefits of silk at the same time. Retails for $64.99 at www.mantasleep.com
Mulled Wine Kit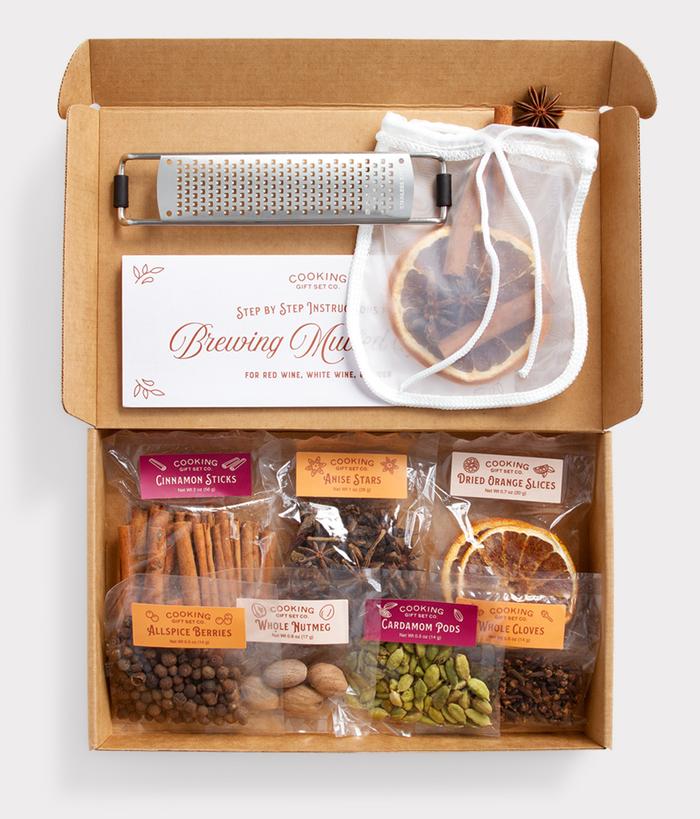 Mulled wine, known as gluhwein in Germany, glögg in Sweden, and vin chaud in France, is a warm & cozy European tradition. This warm, comforting drink is aromatic, versatile, and surprisingly easy to whip up on your own, especially if you have this handy mulled wine kit on deck. This beautifully designed kit is perfect for those that like to get a little creative, drink, and have fun!
It makes an easy batch cocktail for a holiday party or a lovely treat to curl up with on the couch. In under 20 minutes, you can transform a cheap wine into a new experience that will make you feel like royalty. This 10-piece Mulled Wine kit includes the whole spices, tools, and recipes to brew up to 6 bottles of wine. It makes the perfect housewarming gift for any wine lover.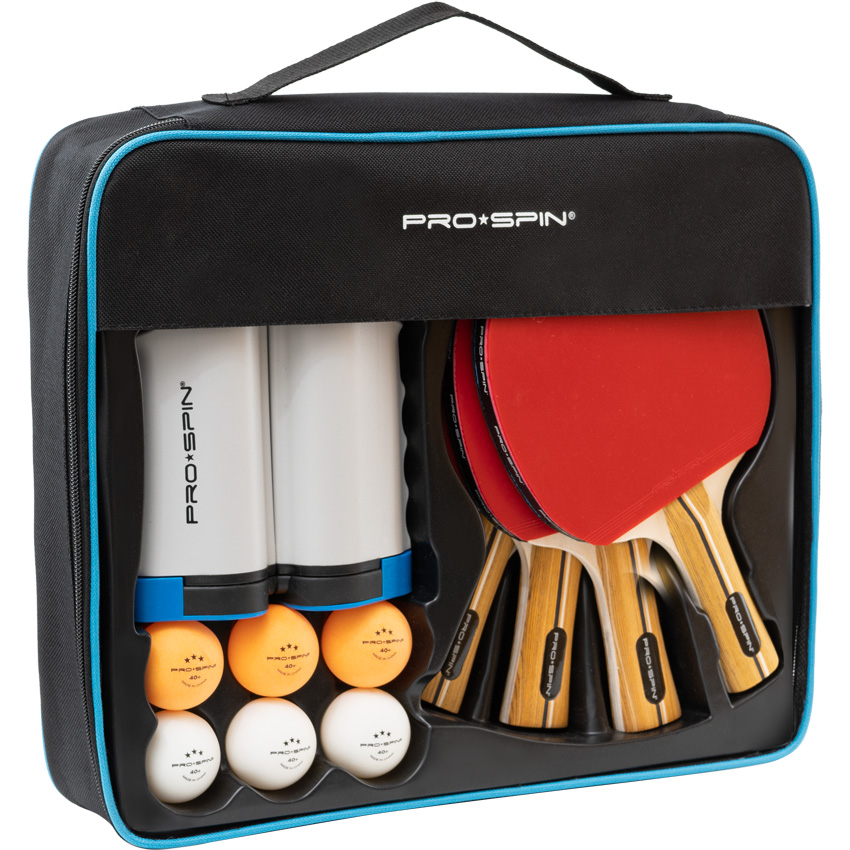 The Portable All-in-One Table Tennis Set is what you need! Play anytime, on any table! Complete with a retractable net (you can play anytime and anywhere), 4 high-performance table tennis paddles, 3 white balls and 3 orange balls.
Includes a premium case for easy storage and travel. Super-fast one-click set up that won't leave any marks, Retractable net up to 72″ wide, Comes in a gift-ready box!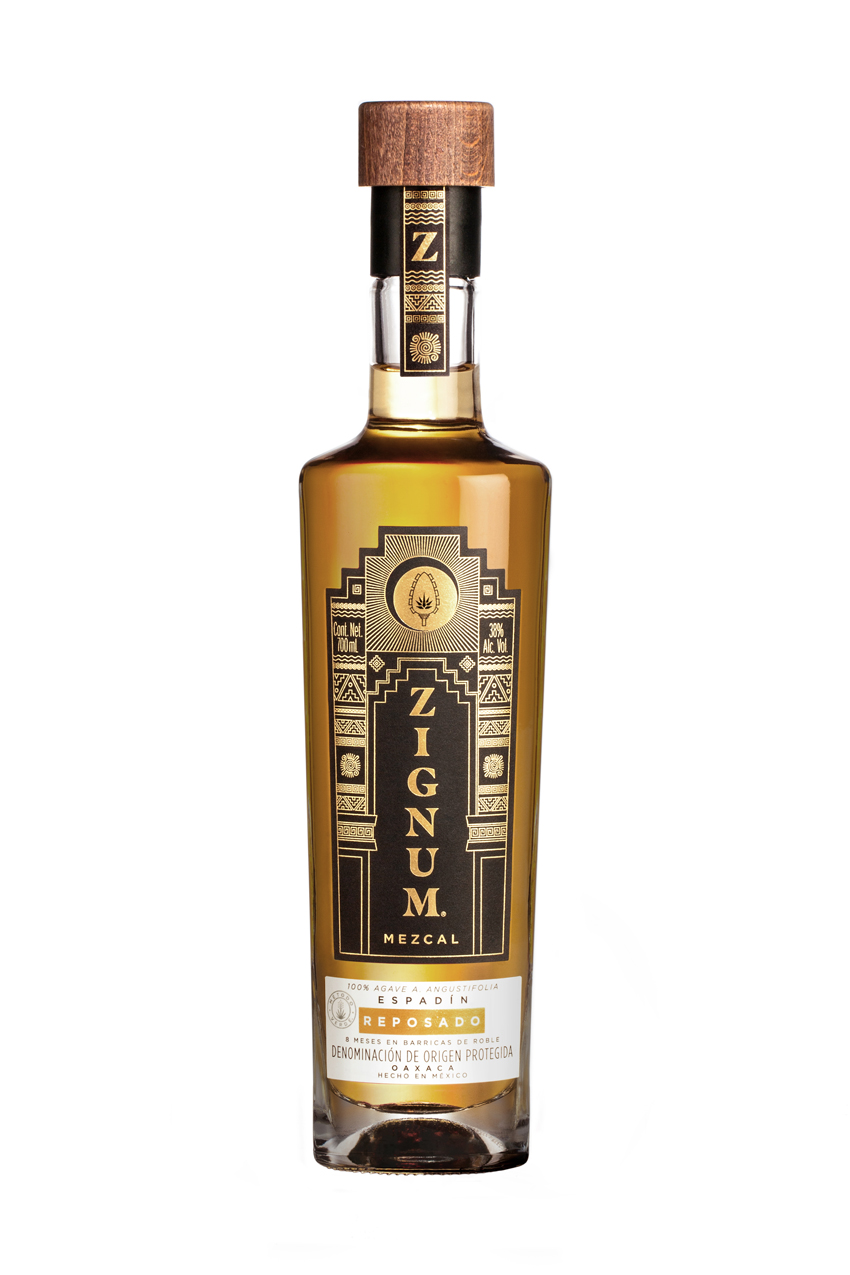 ZIGNUM Reposado is dressed in packaging inspired by pre-Hispanic Oaxacan temples. Aged for 8 months after distillation in medium charred American white oak barrels, ZIGNUM Reposado expresses rich orange and golden tones with notes of raisins, banana, and vanilla. It can be enjoyed neat or in cocktails.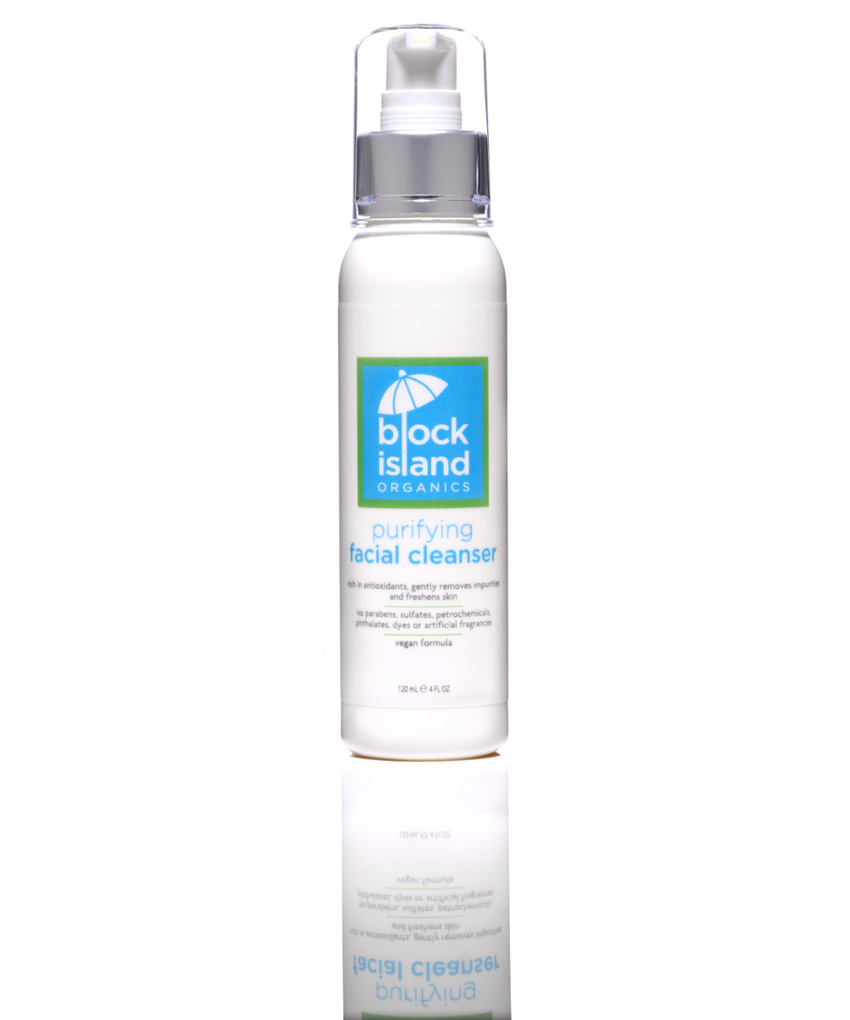 Our Organic Purifying Facial Cleanser is an antioxidant and vitamin rich, organic formula that cleans and freshens skin with gentle botanicals. It's a perfect way to remove makeup and impurities that build up during the day and night. Ingredients such as rosehip, chamomile, sunflower, burdock, avocado, olive and more combine to purify skin while maintaining its moisture balance. Suitable for all skin types.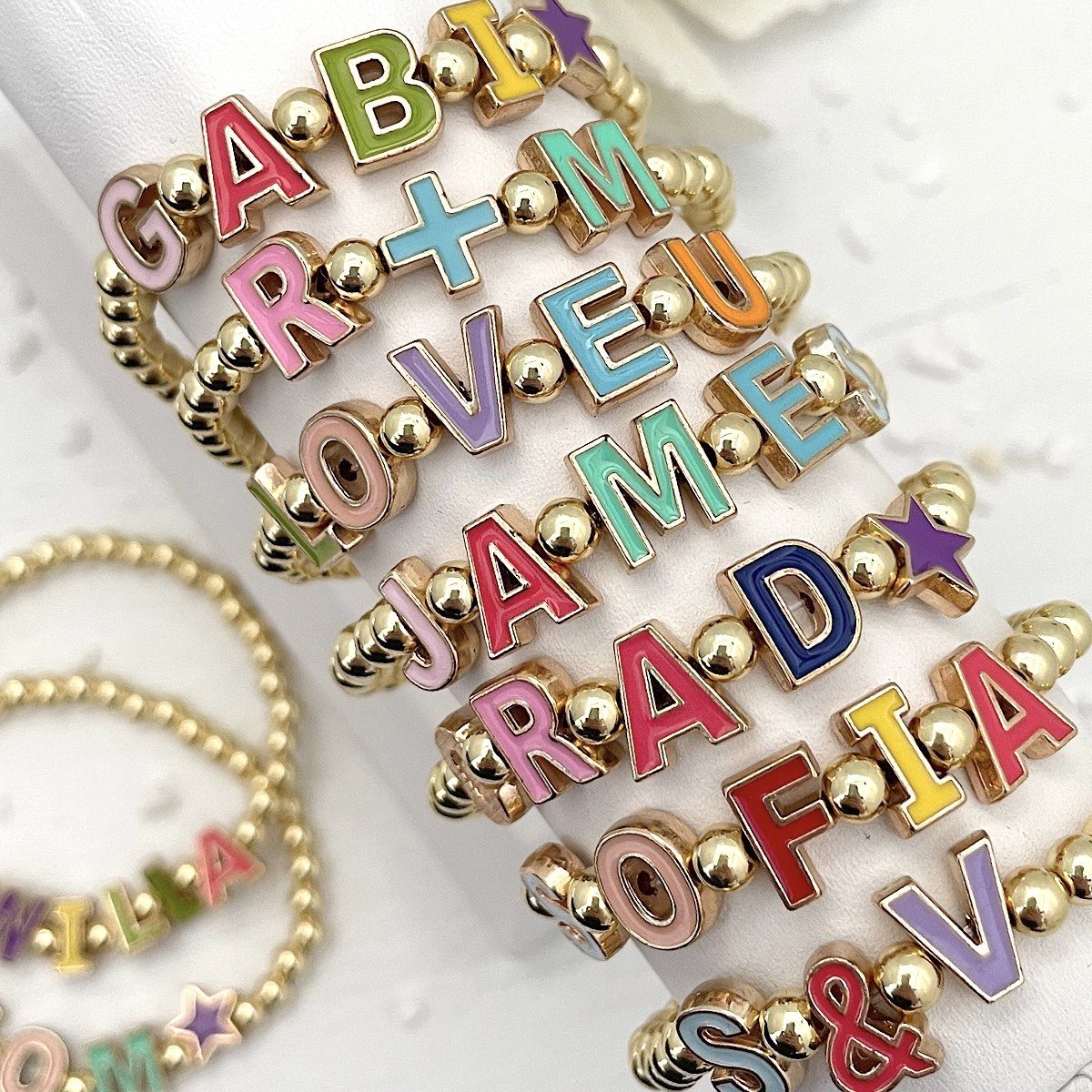 A stylish way to express yourself!
Fun, bold and bright!! This trendy bead bracelet from Isabelle Grace Jewelry is upping the name bead bracelet game with super fun and colorful enamel letter beads. Perfect for stacking with a couple of your favorite sayings/names or they can be worn mixed in with a current bracelet stack. They can wear favorite people's names (or their own), short sayings, or cute messages. Self expression is the ultimate fashion statement!
The Complete Salad Cookbook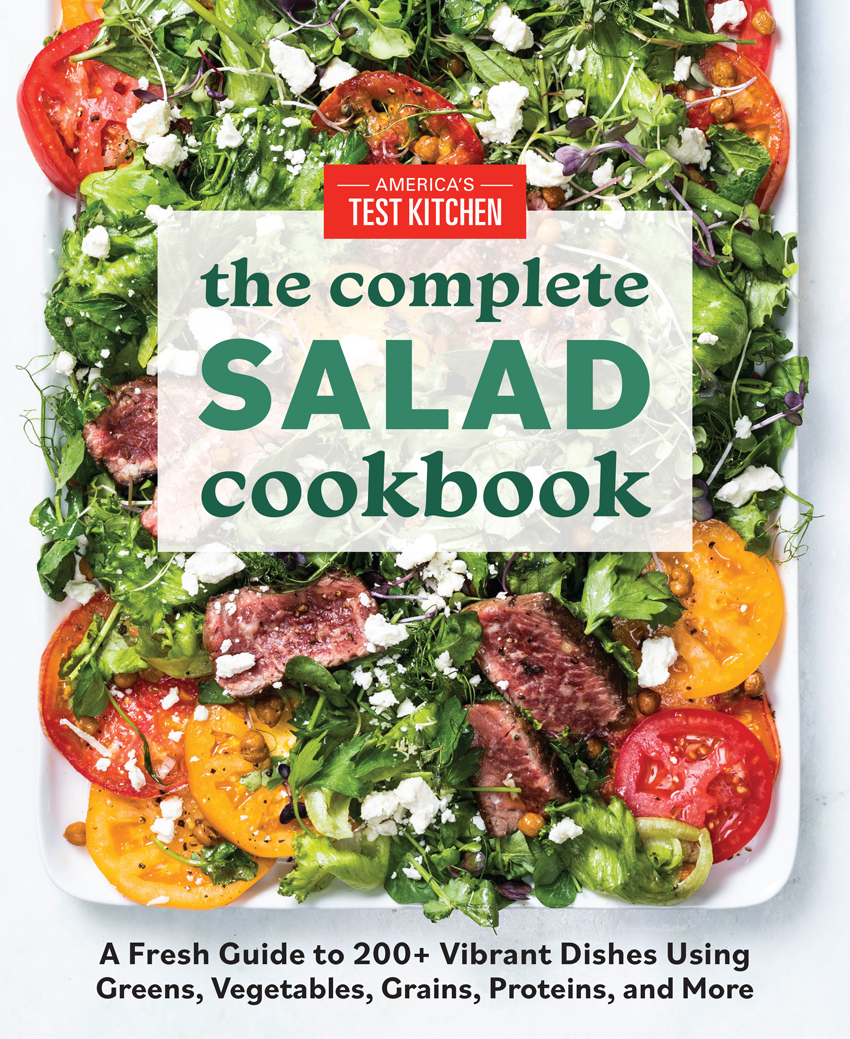 You think you don't need a cookbook to make salad, right? Think again. Today's salads are anything but afterthoughts, no longer just the healthy option. The Complete Salad Cookbook proves a salad is a way to enjoy food brimming with style and substance, and a satisfying meal in itself.
With this book in hand, you'll take your salads to the next level as you mix and match textures and flavors, try out new ingredients or cuisines, and just have fun in the kitchen. A salad is a celebration and The Complete Salad Cookbook offers a wealth of stunning recipes and tips to make you a better salad maker and unleash your creativity.
5 Ingredient Dinners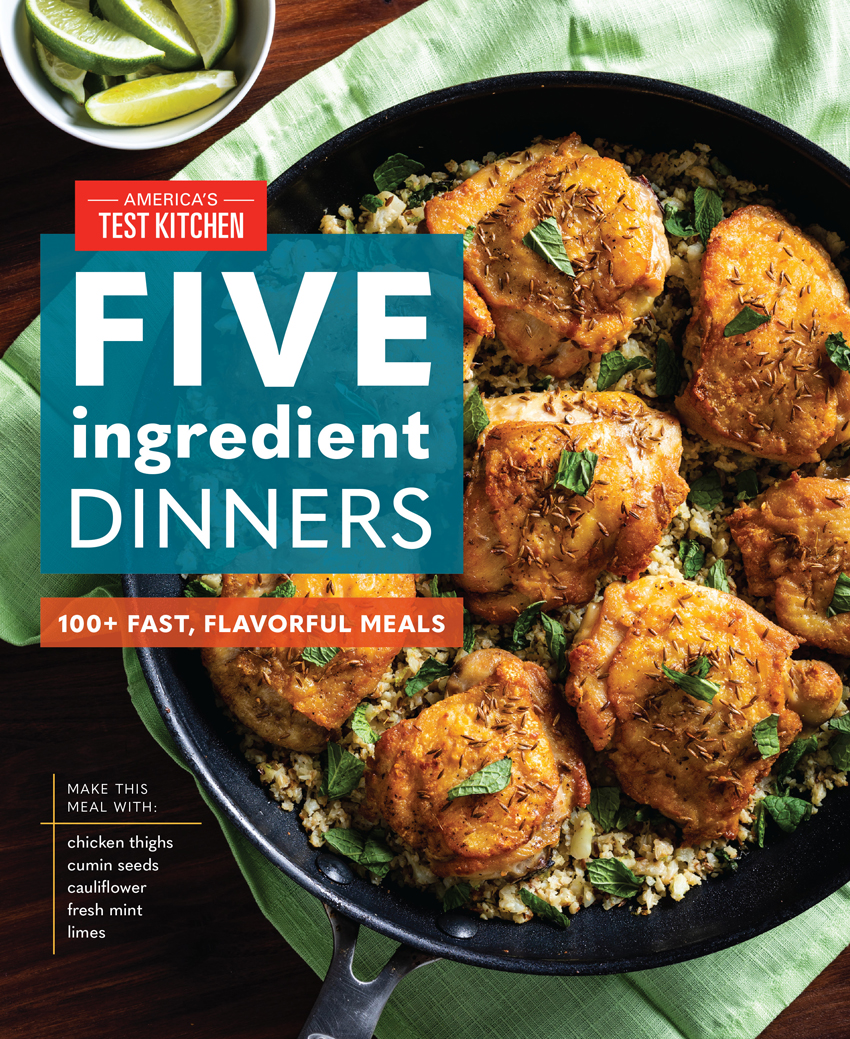 Imagine surveying your pantry or fridge and realizing you already have every ingredient you need to make any number of fast, flavor-packed meals. Sounds like a dream? These back-pocket dinners make it a reality, with recipes that transform foods such as a rotisserie chicken, a baguette, hummus, or quinoa into full meals using just five ingredients (plus salt, pepper, and fat) that require little in the way of planning.
In this new book from America's Test Kitchen, test cooks share their favorite low-effort, high-reward complete weeknight dinners, most ready in an hour or less.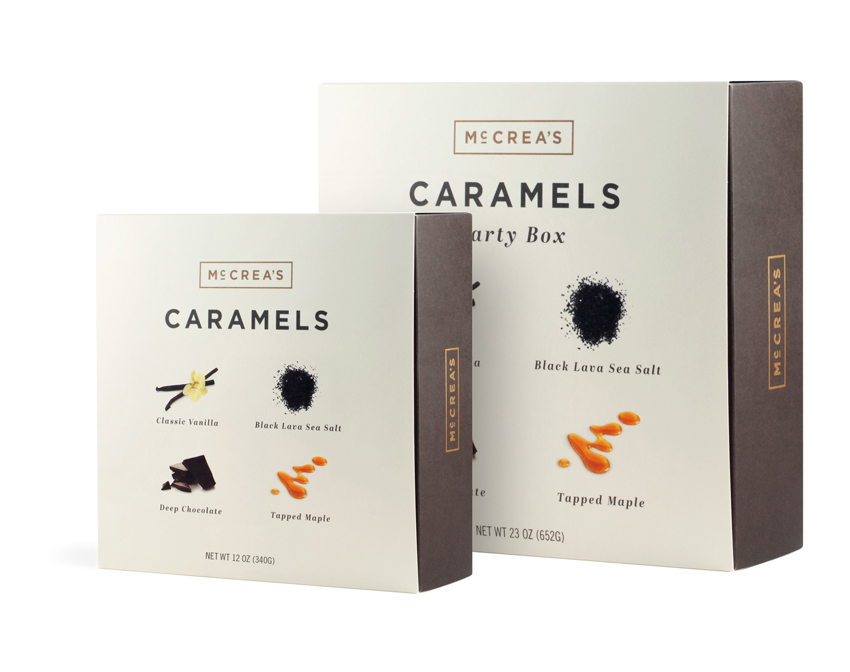 McCrea's Candies makes indulgent tempting treats that are filled with delightful, creamy goodness. The company's caramels invite you to slow down, remember to pause, and savor the moment. It's Party Box, filled with four great flavors, Classic Vanilla, Black Lava Sea Salt, Deep Chocolate, and Tapped Maple, will surprise and delight from first moment to last bite. The Large Party Box includes 20 pieces of each flavor while the Small Party Box includes ten.
McCrea's is well-known for making incredible caramels because it's all they do. What started with a spoon and a kettle led to the creation of unique caramels bursting with flavor. As a thoughtful gift, McCrea's Candies are unique and beautiful, with a lasting surprise-and-delight that shows someone how much you care. Whether you're shopping for the holidays, a special occasion, or just want to say "thanks,'' McCrea's Candies' uniquely thoughtful gifts of delightfully flavored caramels inspire giving and add more joy to any occasion.
Want more gift ideas? Consider these five senses gift ideas for him for a creative and unique gift!