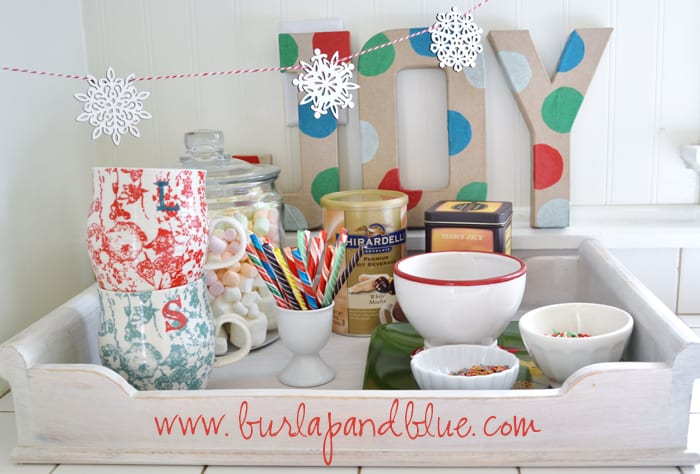 I shared a sneak peek of this on my Instagram feed the other day (burlapandblue), and it's obvious from the response that you guys love your hot chocolate as much as I do.
We are big fans of the stuff in the winter months, and what better way to make life a bit easier, as well as add a bit of fun to the tradition, than with a hot chocolate station?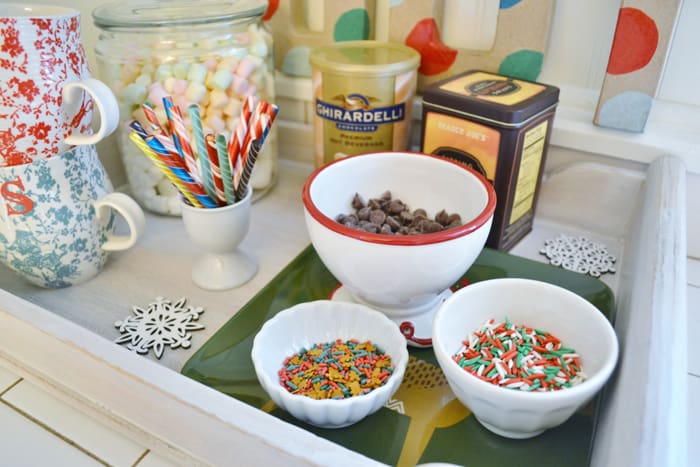 I took a wooden tray (from Target, last year), a cutesy melanine plate (also from Target), assorted mugs and containers, and there you have it!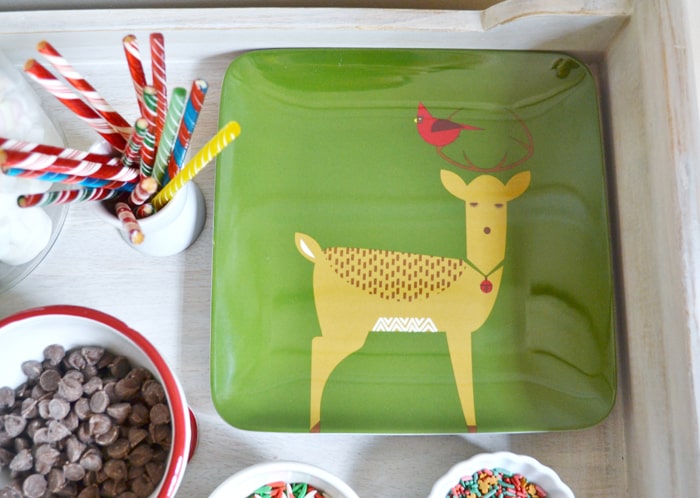 Here's a better shot of that plate…it's from this year's holiday collection. Did you see my post last week? Target has some amazing Holiday stuff this year.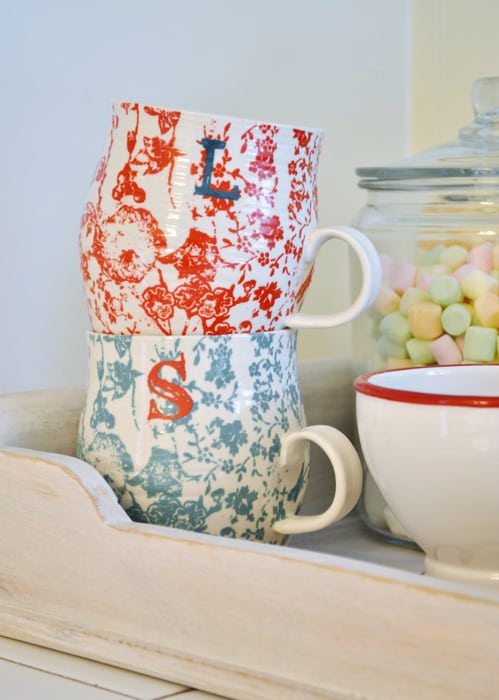 Hello, darling Anthro mugs! So glad to have a reason to put these on display…I love them!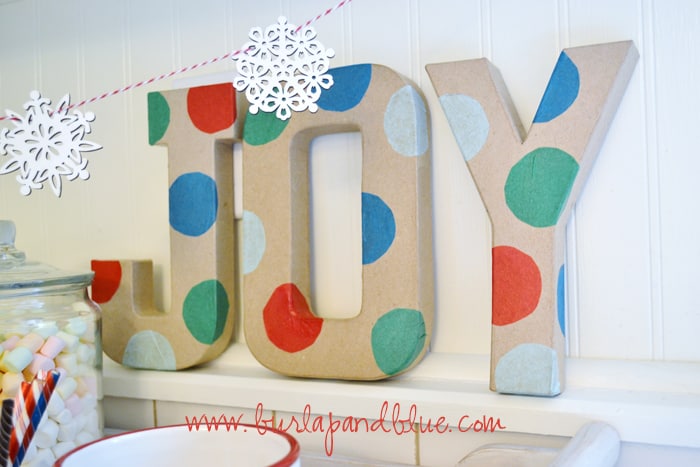 I'll share tutorials for both the garland and the JOY letters soon…both were super easy crafts, less than 15 minutes a piece.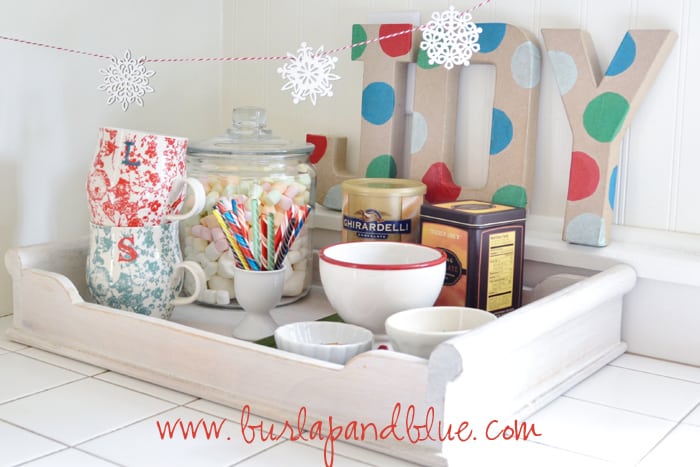 So there you have it! Your kids will thank you, your waistline may not, but, either way, it's a fun and special way to add some fun to your Holidays!