This shop has been compensated by Collective Bias, Inc. and its advertiser. All opinions are mine alone. #FreeToBe #CollectiveBias
It's finally SUMMER! With two little ones, we love to get outside and enjoy all that summer has to offer-from parks to playgrounds, the pool, and plenty of outdoor time with friends. In the spirit of kid-friendly outdoor entertaining, I'm sharing with you today an easy outdoor tablescape featuring a DIY Yogurt Bar, easy noodle necklaces (and how to dye pasta), and a super-simple sidewalk paint recipe!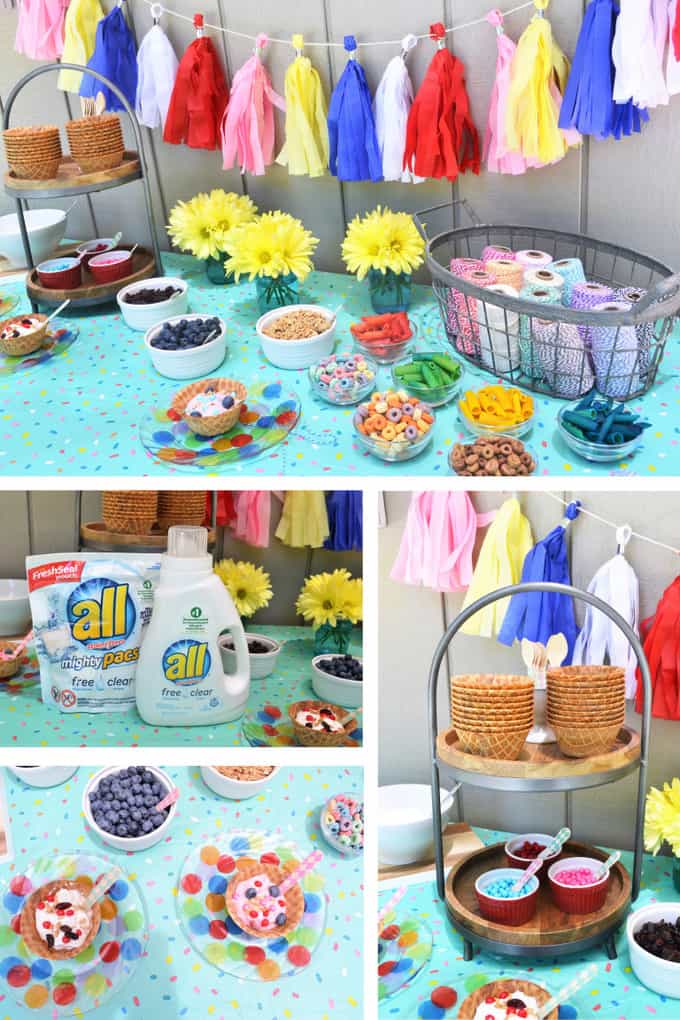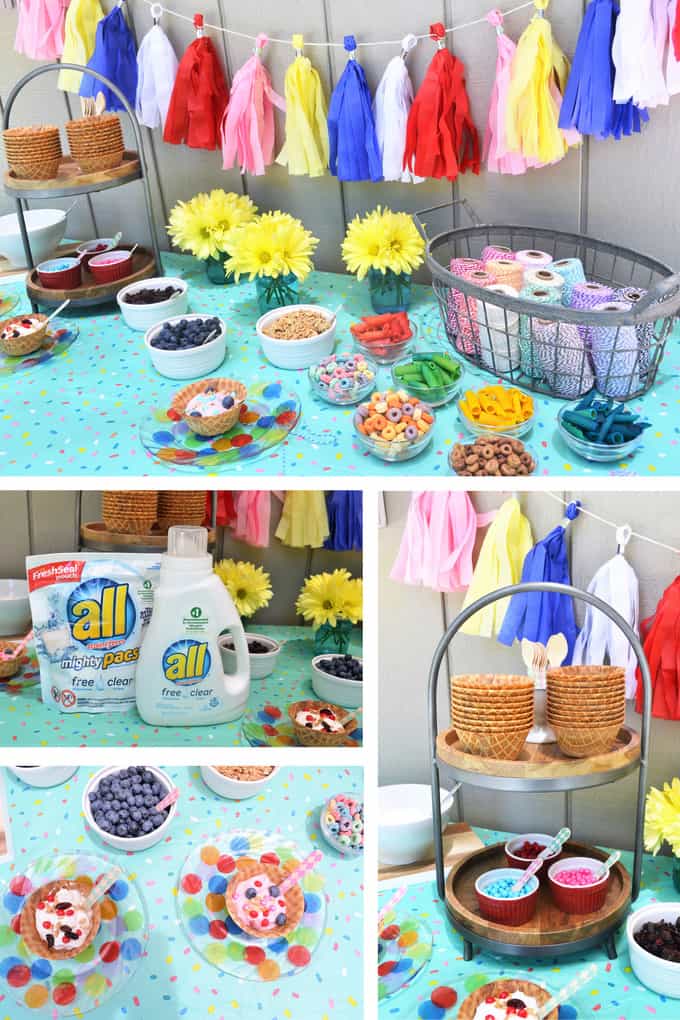 Like many of you, though, our family suffers from seasonal allergies, which can definitely put a damper on outdoor fun. all® free clear has become my go-to for helping remove 99% of everyday and seasonal allergens.** It's the #1 detergent recommended by Dermatologists, Allergists, and Pediatricians for sensitive skin. Any detergent that gives us the freedom to play this summer and gives me the peace of mind in knowing I'm using the very best to prevent further allergy issues in my kids is a definite winner in my book!
While all the usual outdoor treat ideas appeal to us (ice cream, s'mores, popsicles, etc.), I wanted to create a DIY yogurt bar for something a little different (and a little healthier!) than the usual summer sweet treats.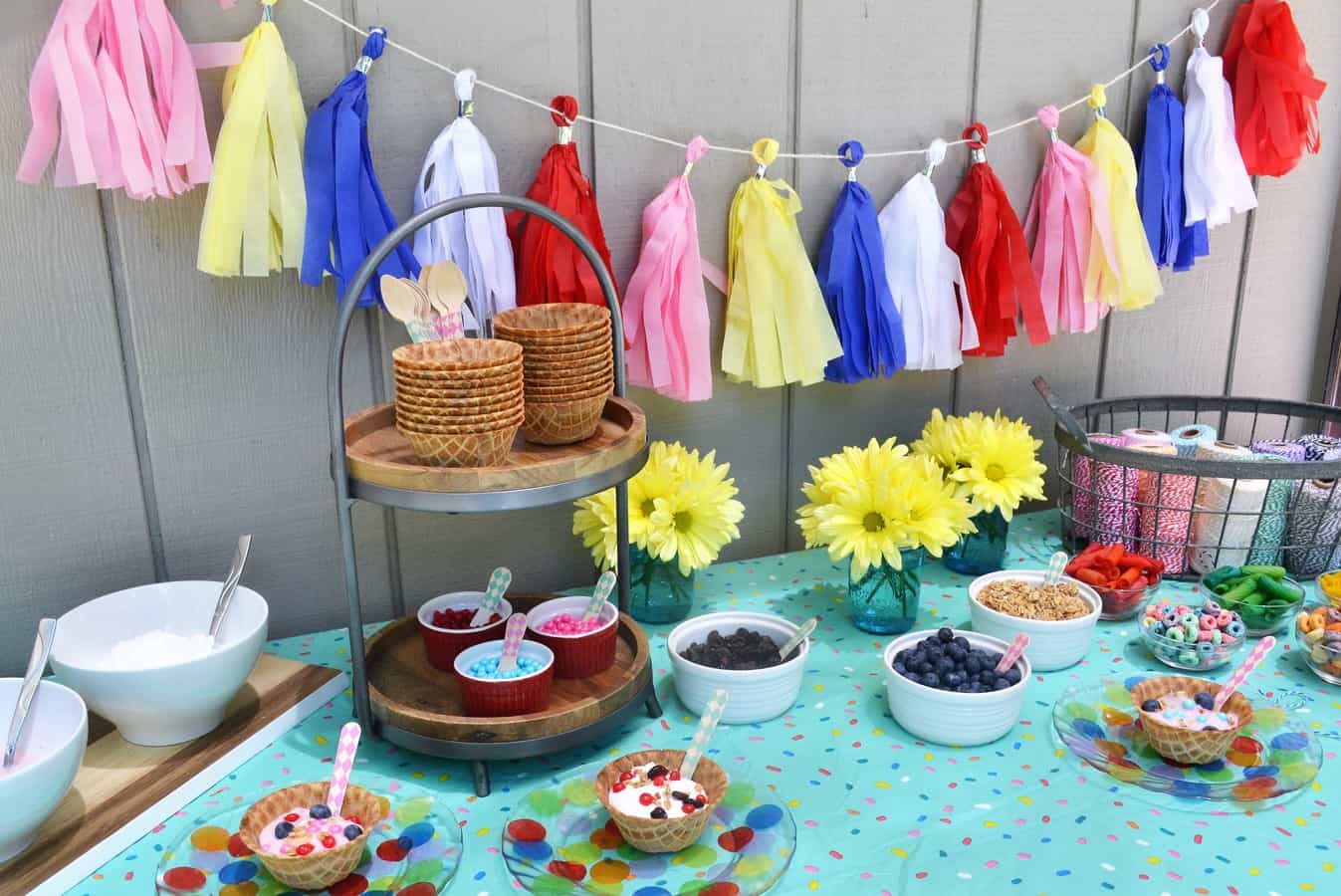 For the yogurt bar, I chose waffle cone cups as a fun and edible bowl for the treats. Strawberry and vanilla yogurt, fresh fruit, red hots, sprinkles, dried fruit and granola let guests build their yogurt bowl anyway they choose!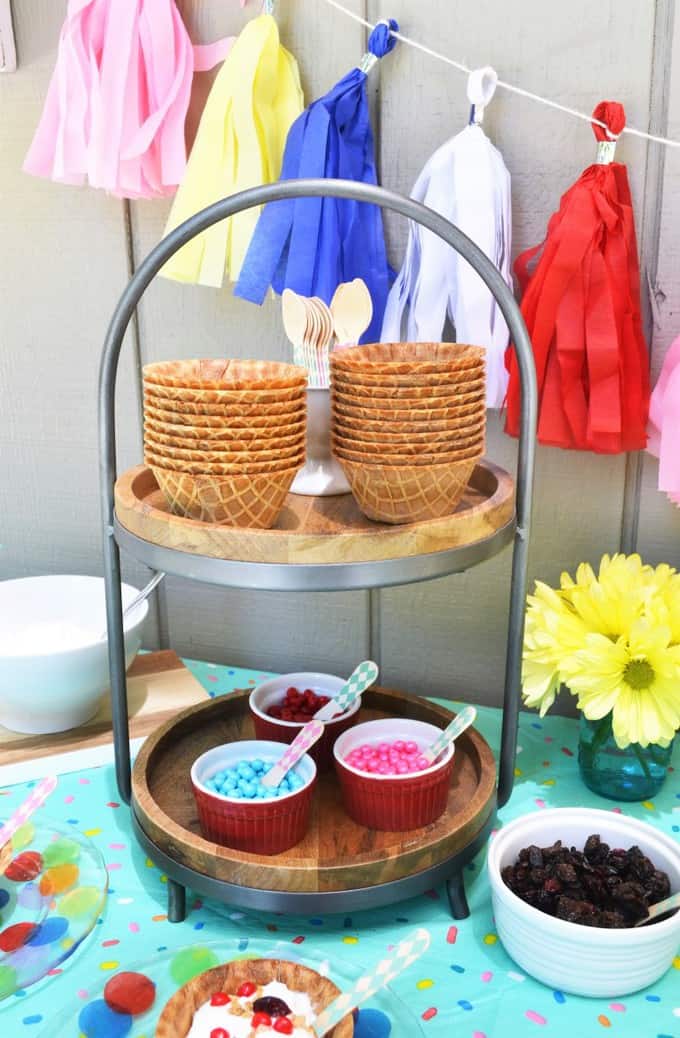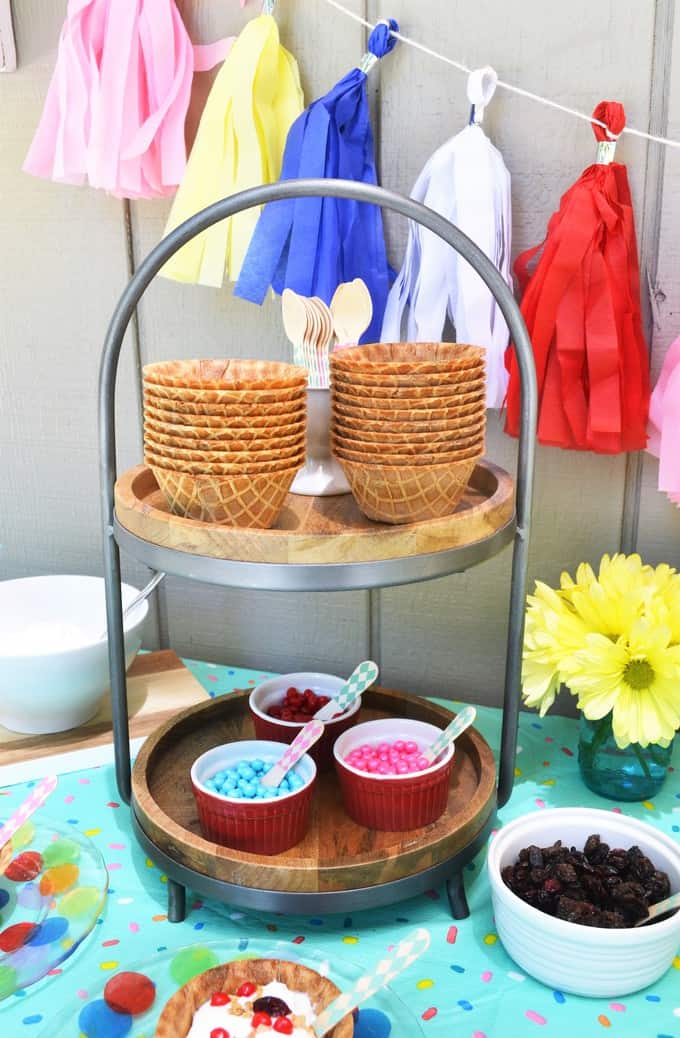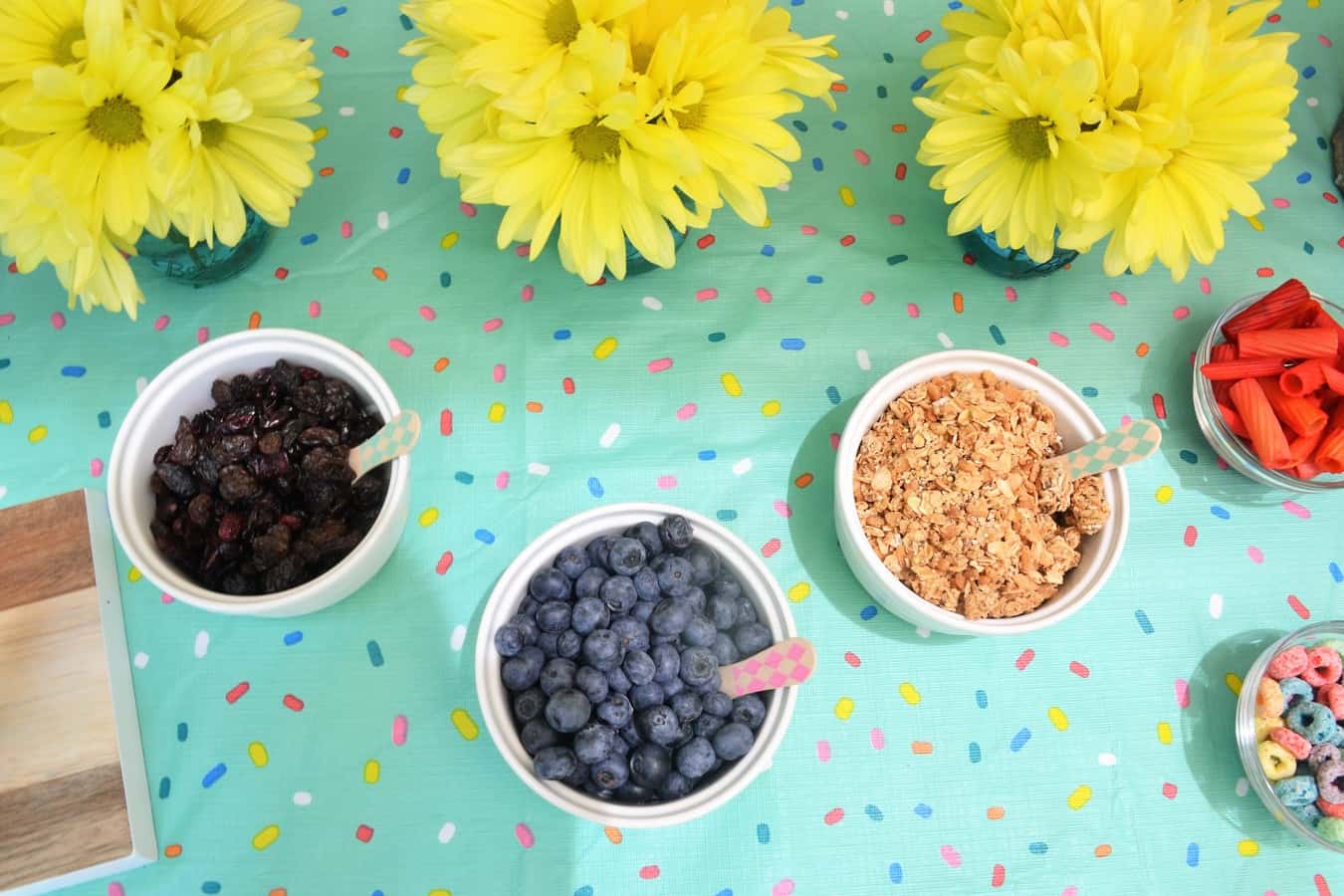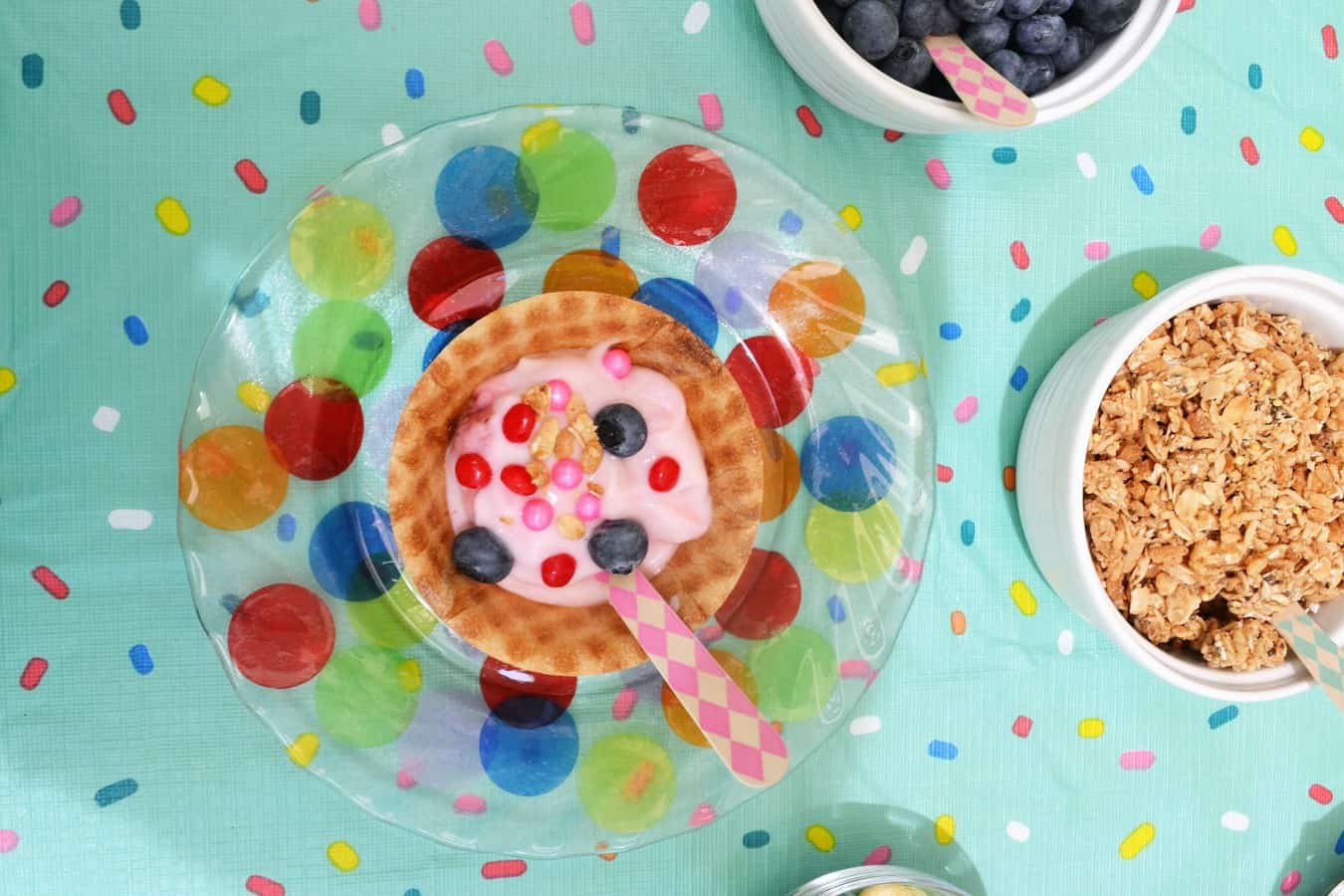 Outdoor play is always a little better when you're wearing a fun accessory, and what could be better than a colorful noodle necklace? I supplied guests with various colors of bakers twine, colored pasta and colored cereal pieces so they could create a fun necklace or bracelet to wear while they played.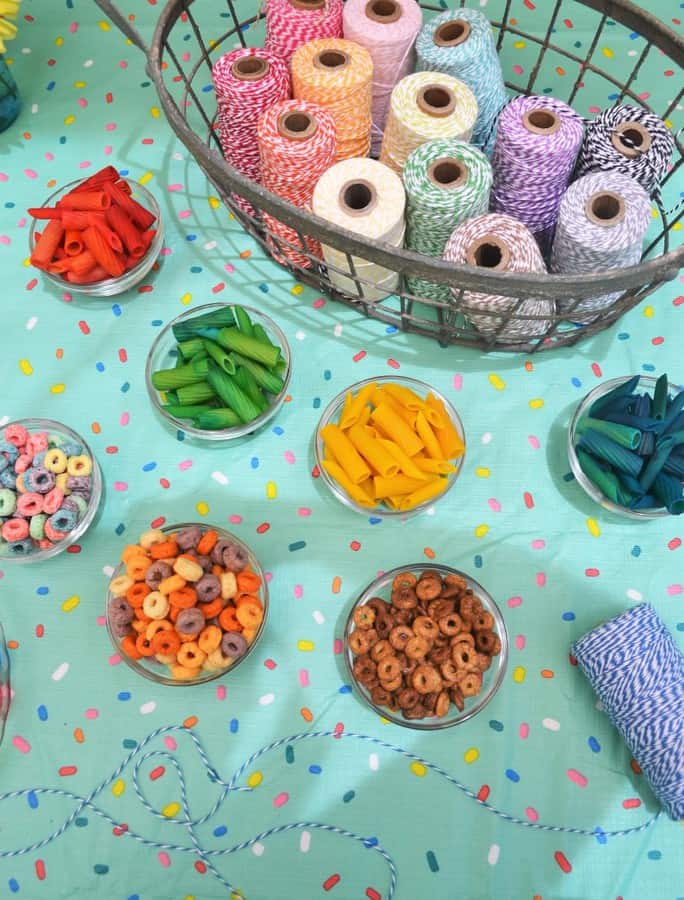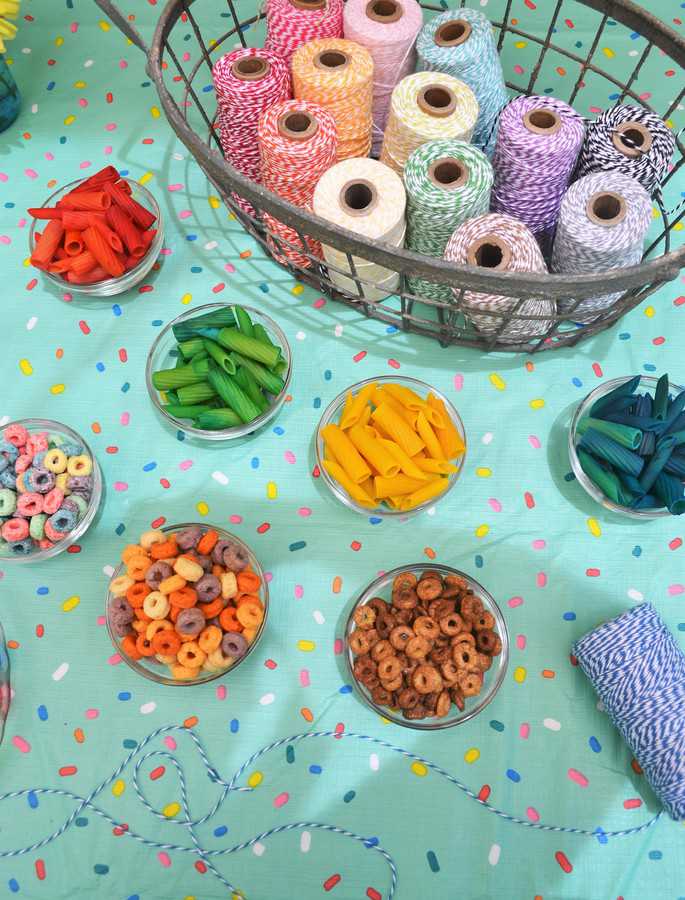 Knowing how to dye pasta is a skill leftover from my former days as a Kindergarten teacher. 🙂 It's fun and so, so easy to do! All you need is various shapes of pasta, food coloring, plastic bags, and rubbing alcohol.
Add a couple handfuls of pasta to a bag, add a few drops of food coloring, and a tablespoon or so of rubbing alcohol. Double bag, if desired, and shake!
Lay your pasta on paper in the sun to dry, and that's all there is to it!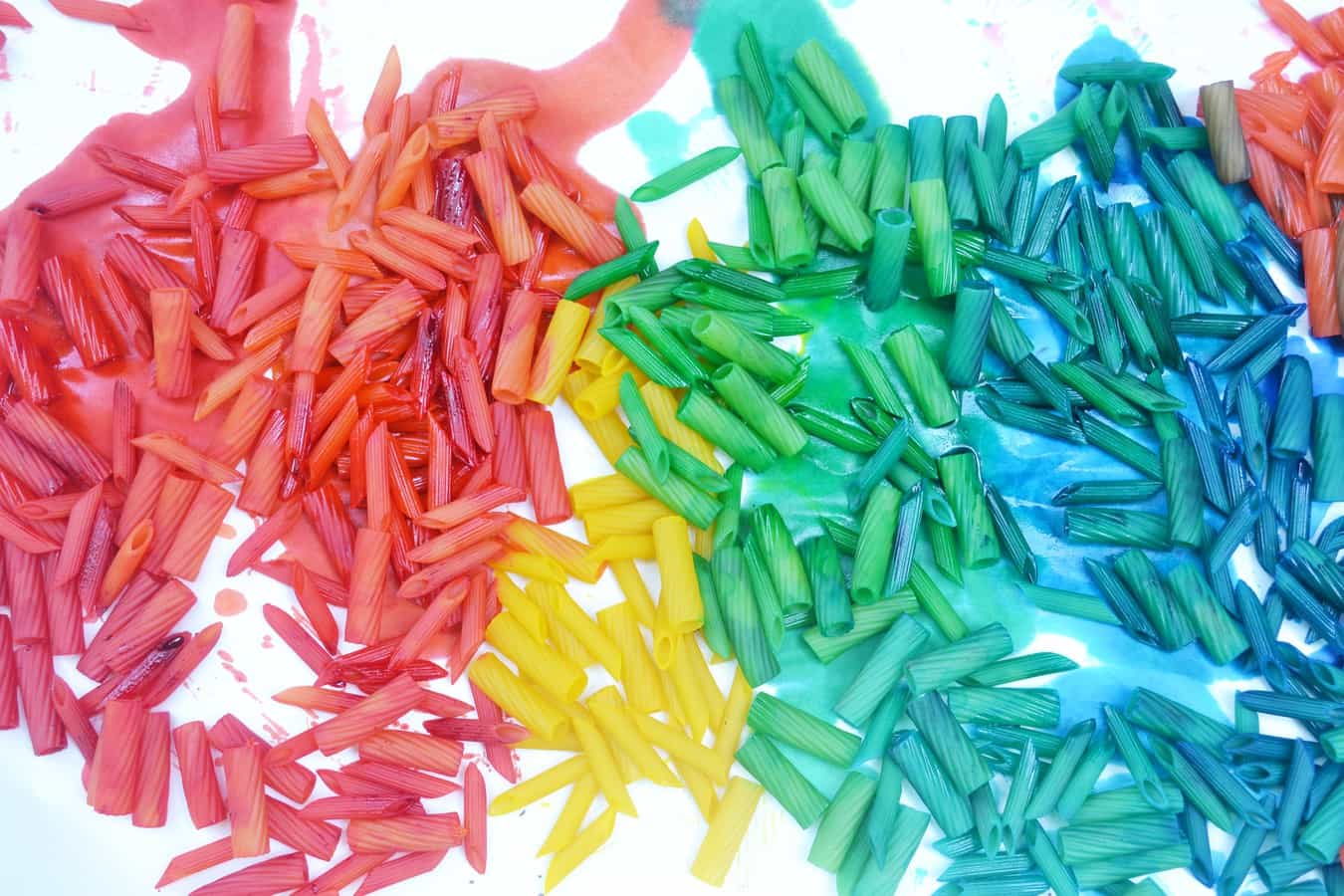 I usually tape down one end of the twine so it's easier for little hands to string. The pasta keeps for a long time, so this is definitely a project we'll do again throughout the summer!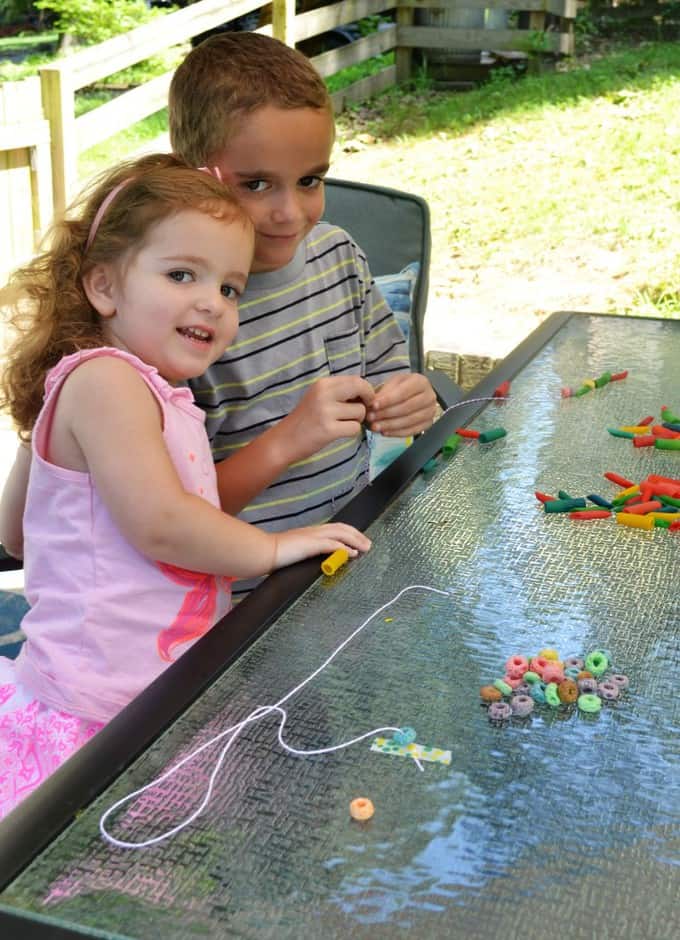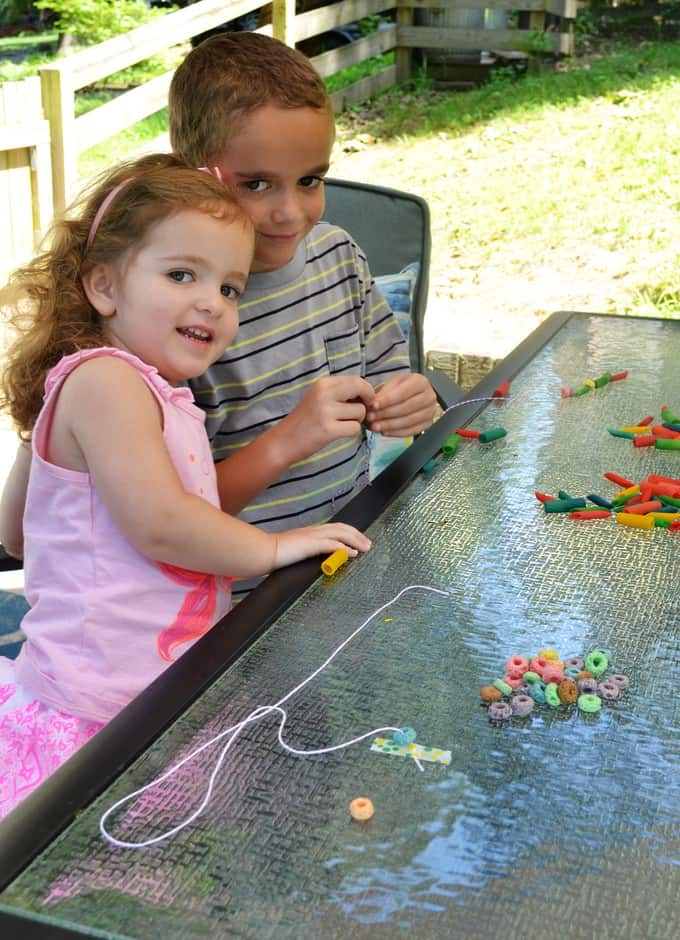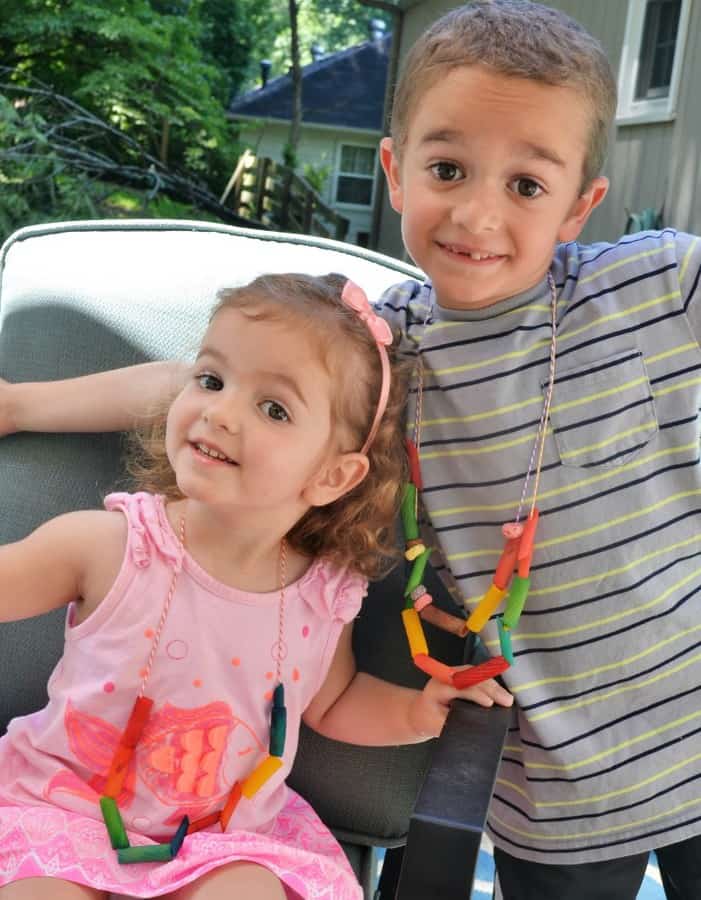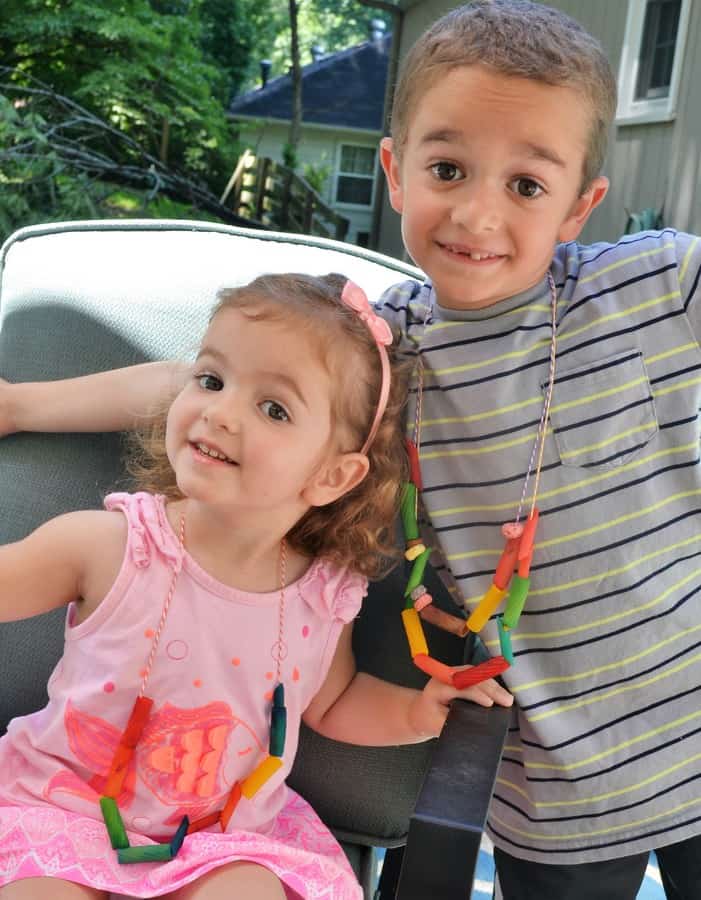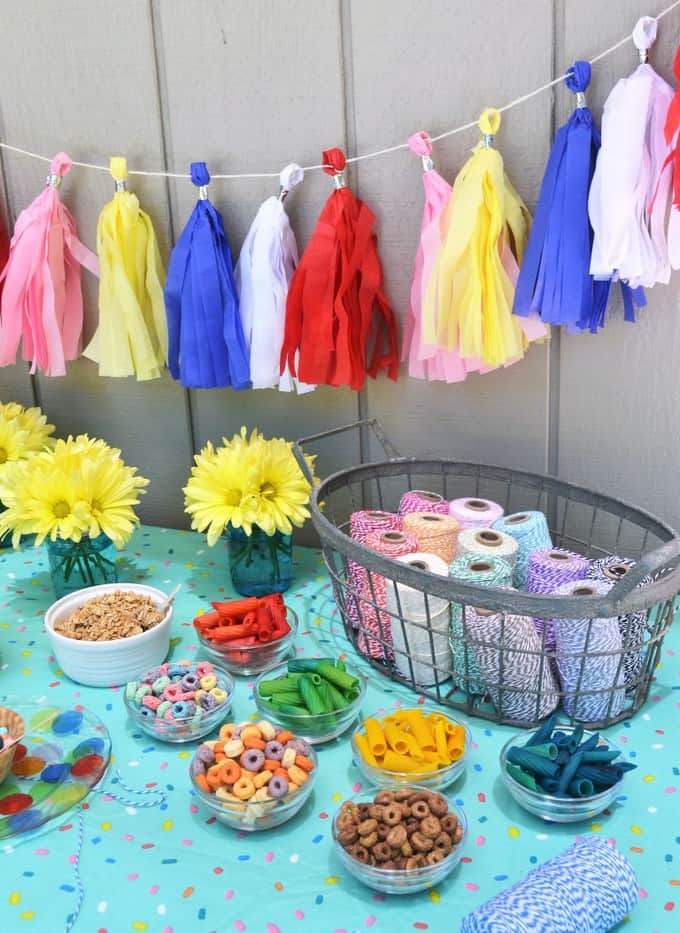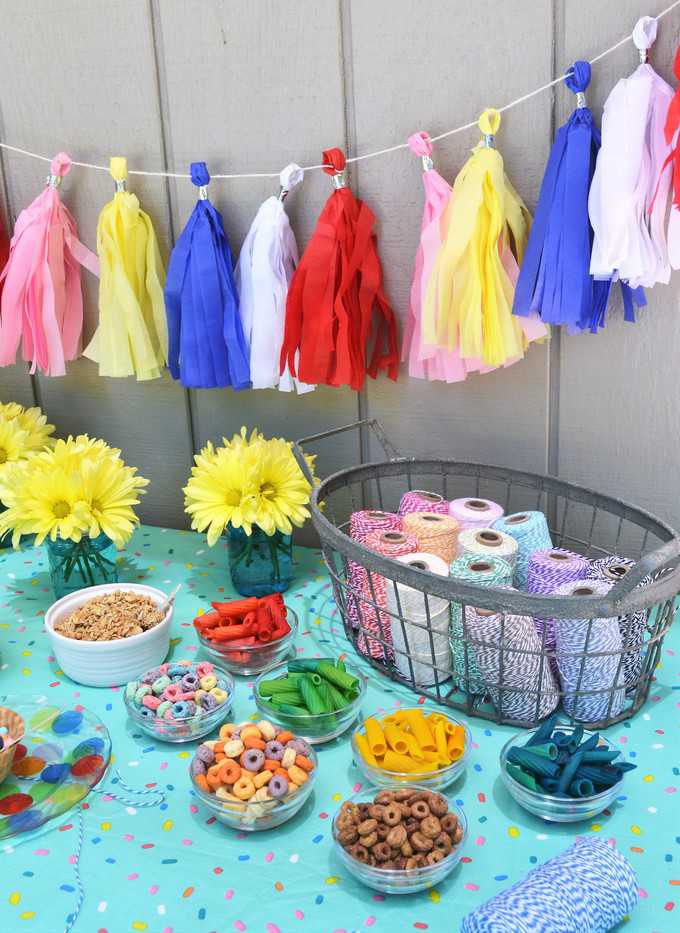 Last, but not least, homemade sidewalk chalk paint is the easiest summer DIY, and, like the noodle necklaces, one that we'll repeat many times over the summer!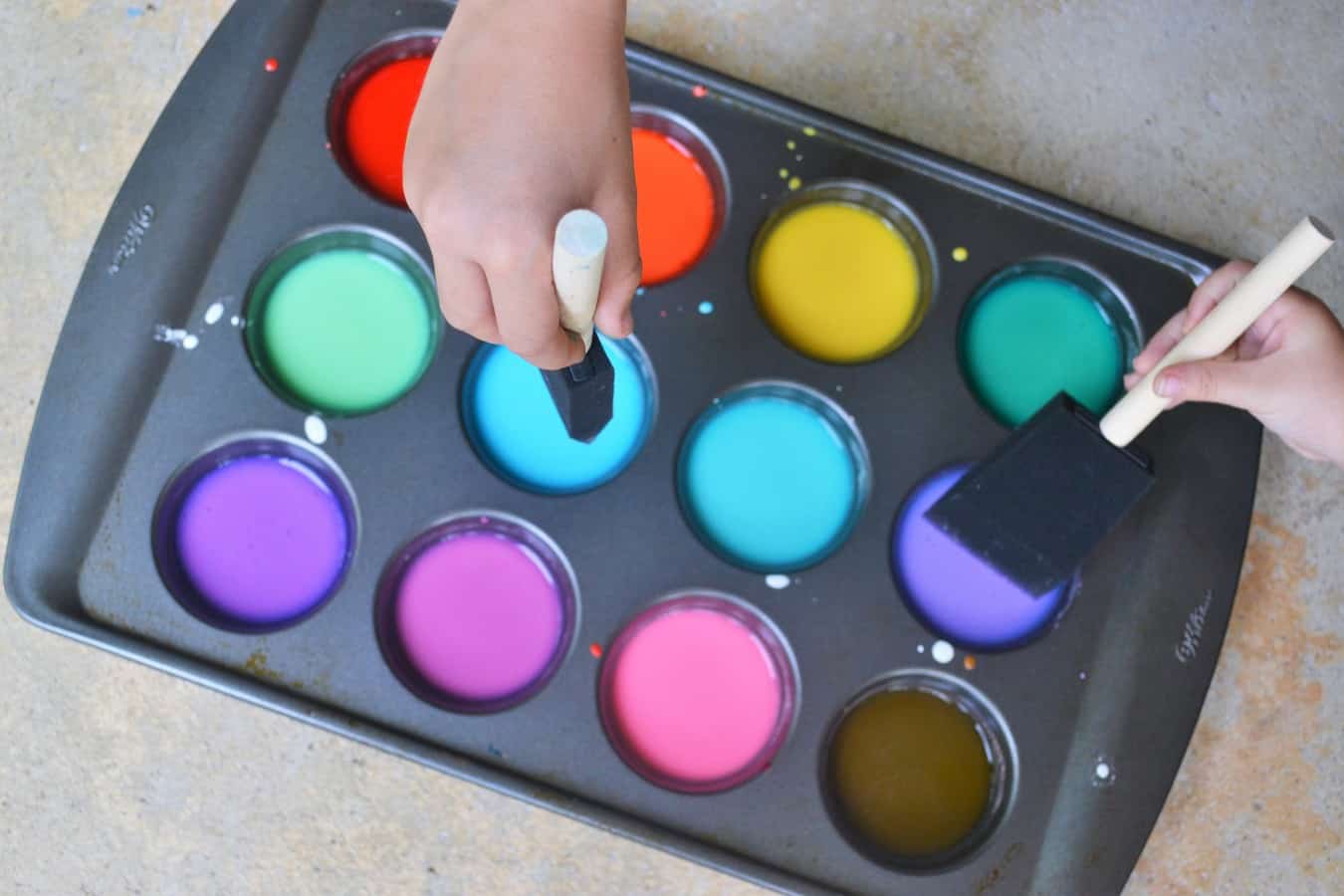 Just mix equal parts warm water and corn starch, and fill muffin tins with the mixture (I used 2 cups water and 2 cups corn starch).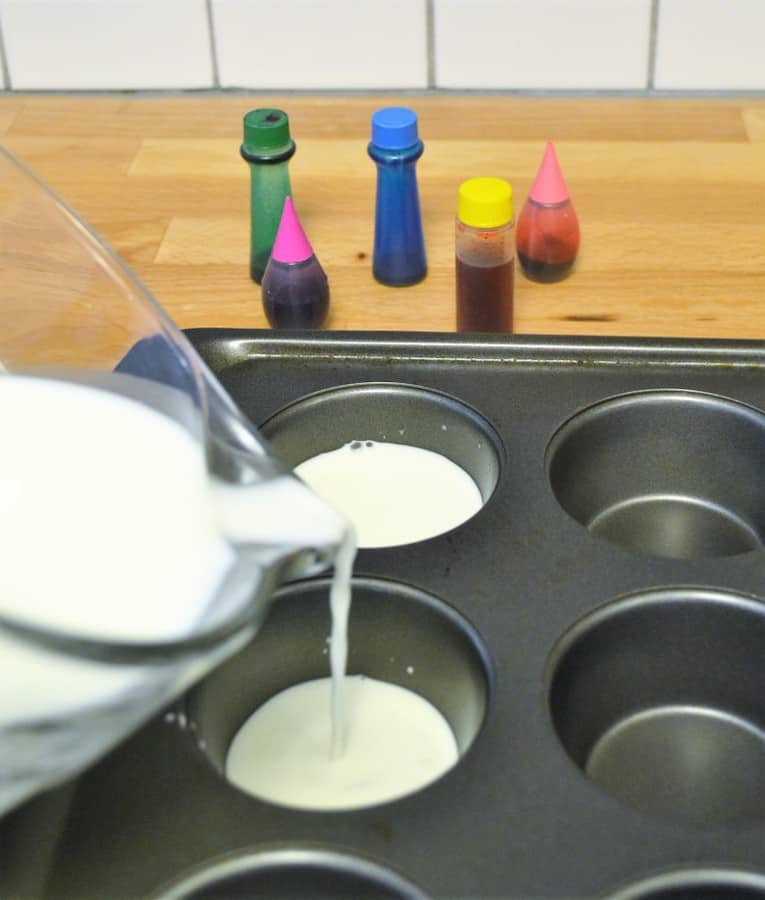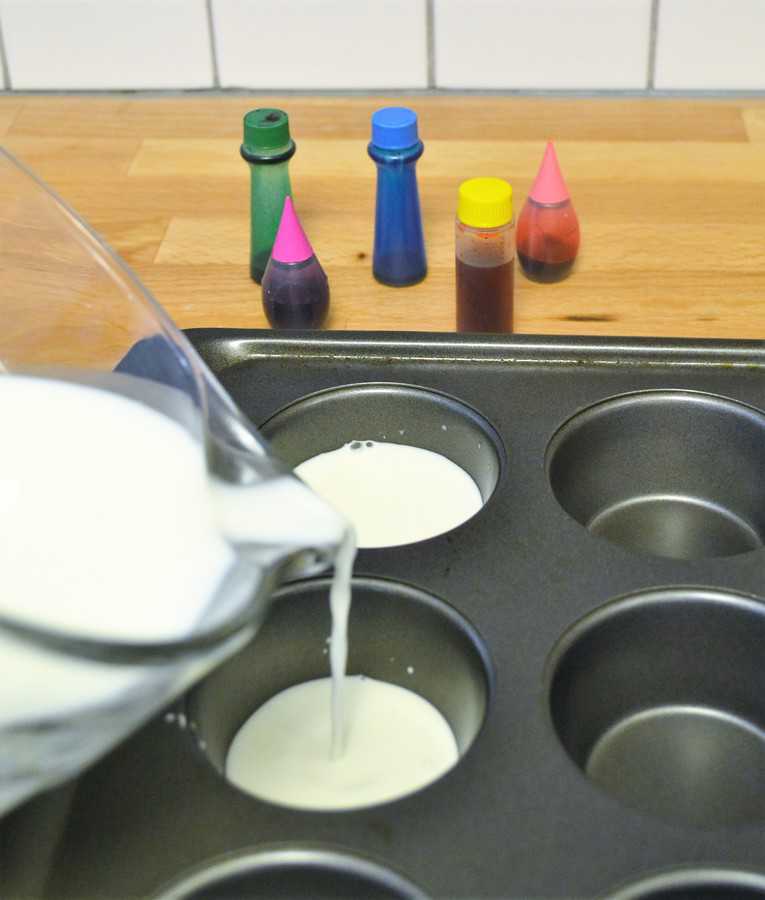 Add food coloring, stir, and you're ready to paint!
I purchase my all® free clear products (including all® free clear detergent & all® free clear Mighty Pacs®), at Kroger, in the laundry aisle. Washing with all® free clear helps remove three of the top everyday allergens including dust mite matter, cat and dog dander, as well as certain fragrances (though all® free clear is not intended to treat or prevent allergies).*
*Please remember to follow all package instructions exactly.
Thanks for reading all about how to How to Dye Pasta + Make Noodle Necklaces! Have a lovely day!
** including cat and dog dander, dust mite matter, ragweed, grass, and tree pollen