Looking for cute and functional storage? This IKEA hack is it!
While skimming Pinterest a few weeks ago, I came upon one of those great, why-didn't-I-think-of-that ideas…
Ikea spice racks (found here for cheap on amazon!) as children's book holders.**
Brilliant, right?
(I realize that many, many before me have done this, but I think my original inspiration came from handmade charlotte post)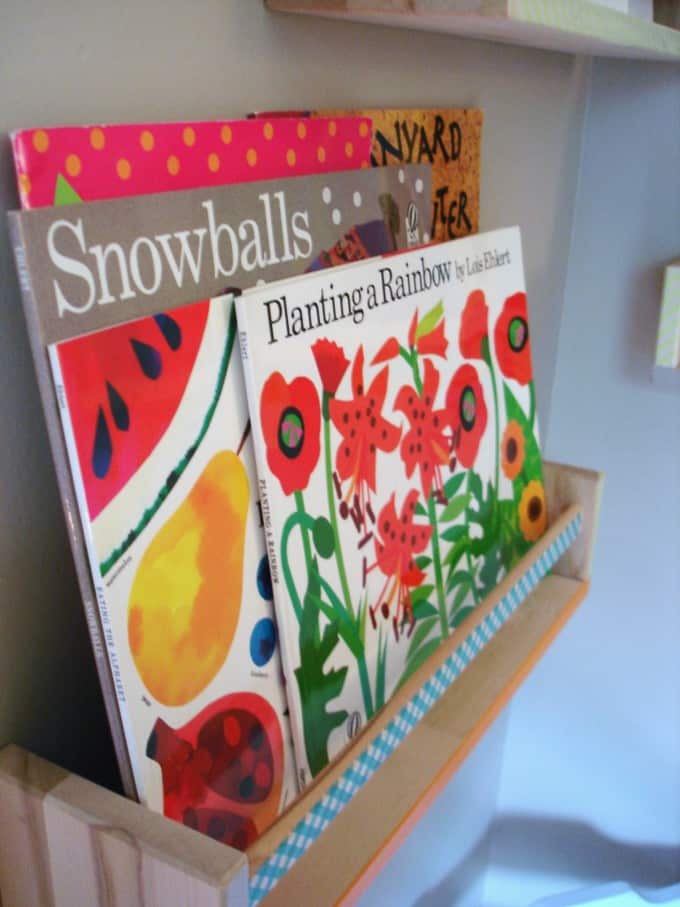 I chose to decorate mine with washi tape, but there are many, many ways to gussy up these simple, versatile racks.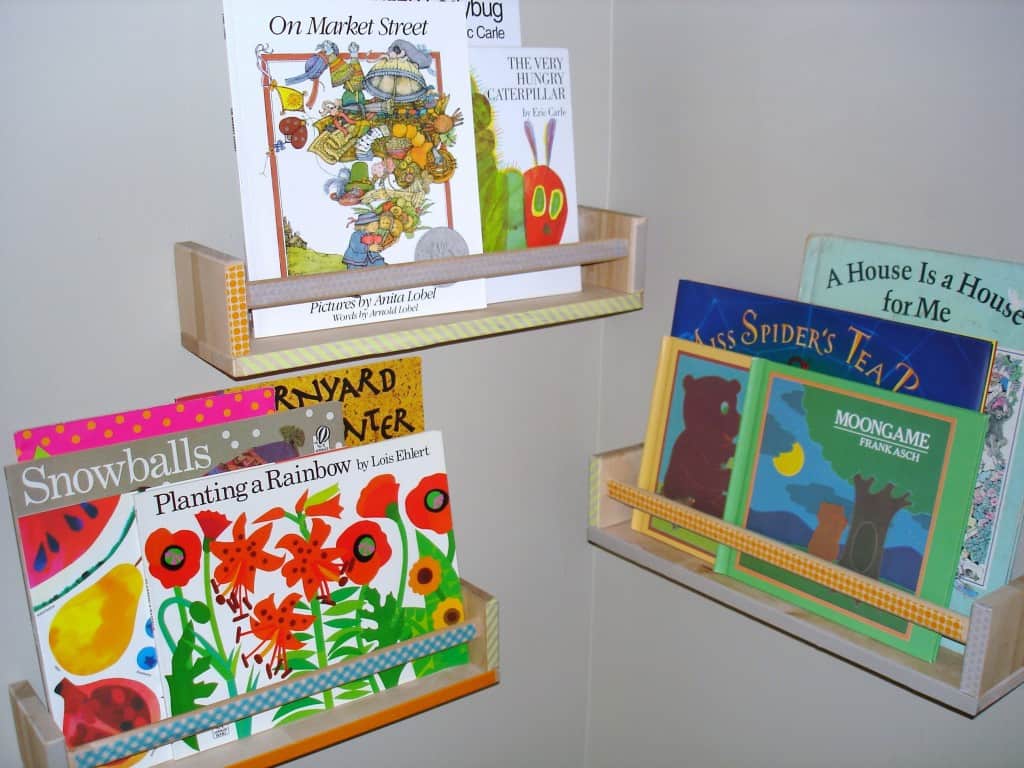 I filled mine with some of my very favorite children's books…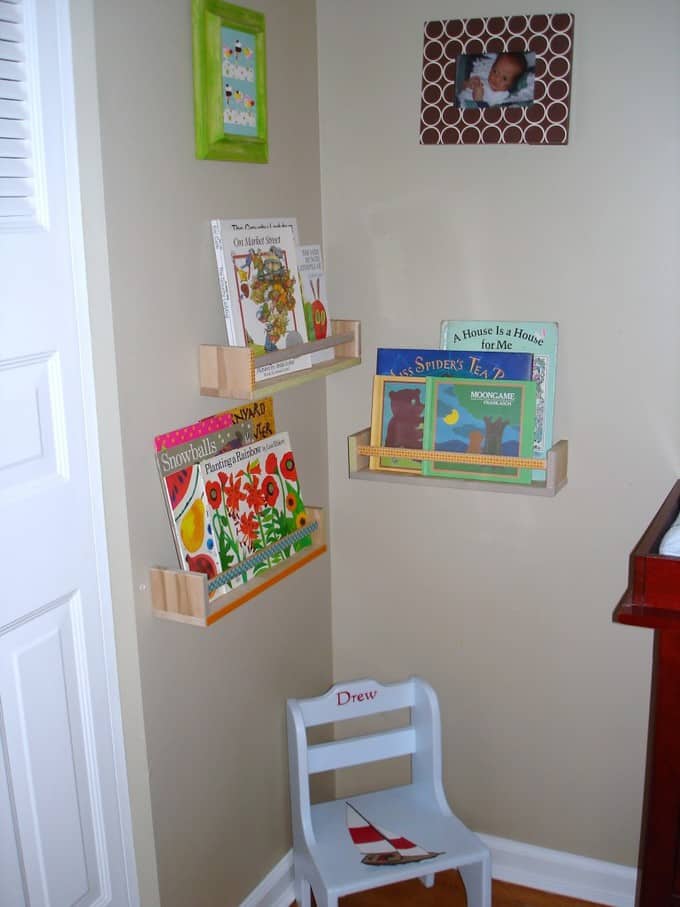 I had a ball going through books trying to choose my favorites to display, and being a big fan of children's literature, I have to ask:
What is your favorite children's book?
**affiliate link