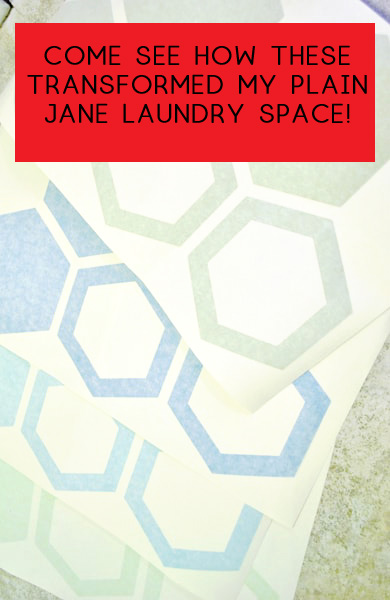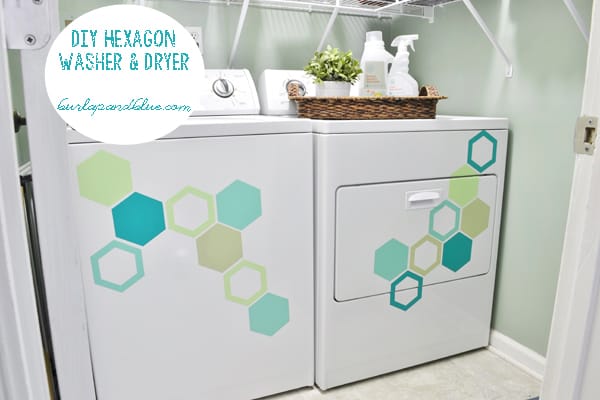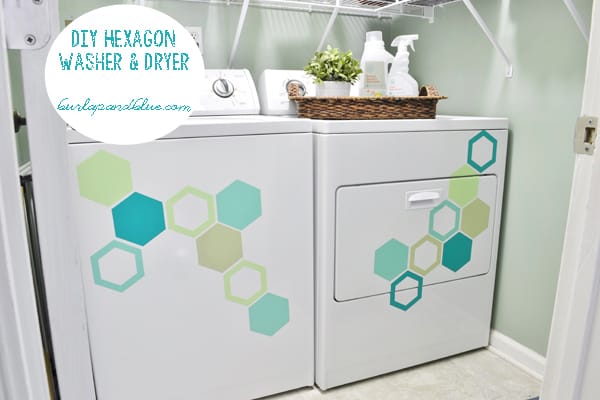 Hello, hello! Today, I'm sharing a fun ways to upgrade some of the most-used, hardest-working appliances in your home–your washer and dryer!
The laundry room is a veritable workhouse as far as your home goes, isn't it time to pretty it up and show it some love? And these hexagon decals are not only fun and on-trend, but you can customize their colors to match your space! Let's get started with the how-to…
Step 1: All you need for this project are these decals from Belvedere Designs and some painters tape.
Here's what my decals looked like when they arrived…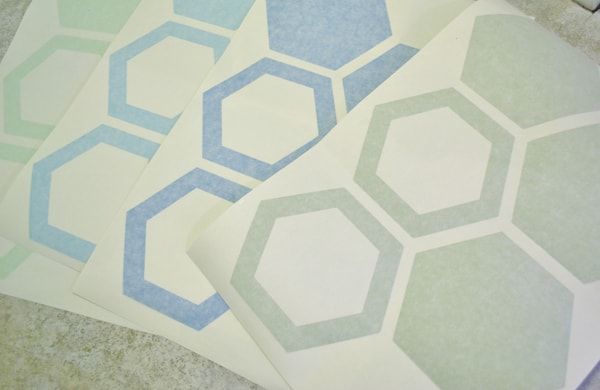 Gather your supplies, and get ready to begin….
Step 1: Take your decals and cut out each hexagon. Using the painters tape, tape each hexagon to your washer and dryer, rearranging your shapes until you are happy with the design. You'll have to step back from your design every now and then to make sure each hexagon is straight and level. Once you are satisfied with the design, it's time to start applying the decals.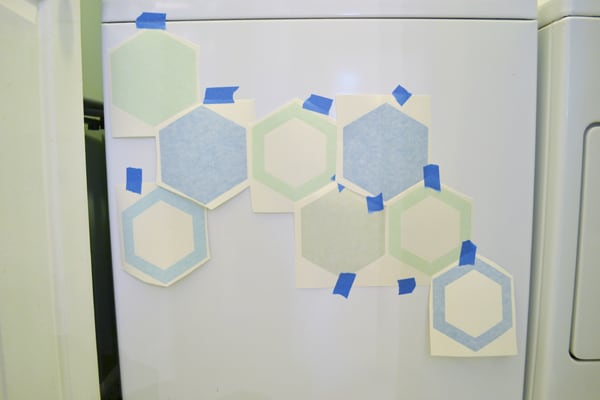 Step 2: Now it's time for the fun part! Take your first hexagon, and, using the tape as a hinge, flip up decal and peel off backing. Lay decal back down carefully and starting from the center, squeegee the vinyl decal firmly. Next, carefully peel back the transfer tape.
To do this, start at a corner and peel the transfer tape off at a 180 degree angle-back and down rather than up and away. If necessary, use your fingers to press down on the hexagon as you peel back the tape.



Repeat for the rest of your hexagons.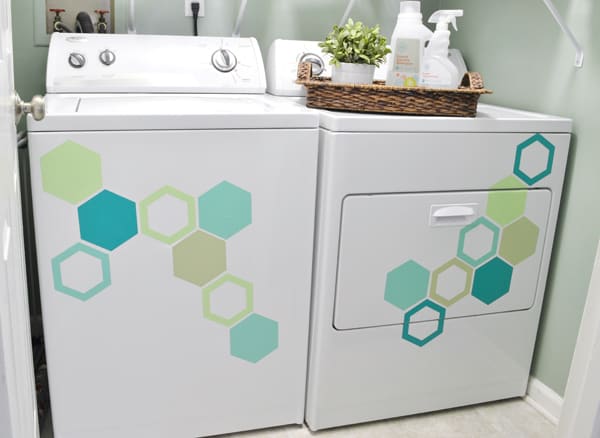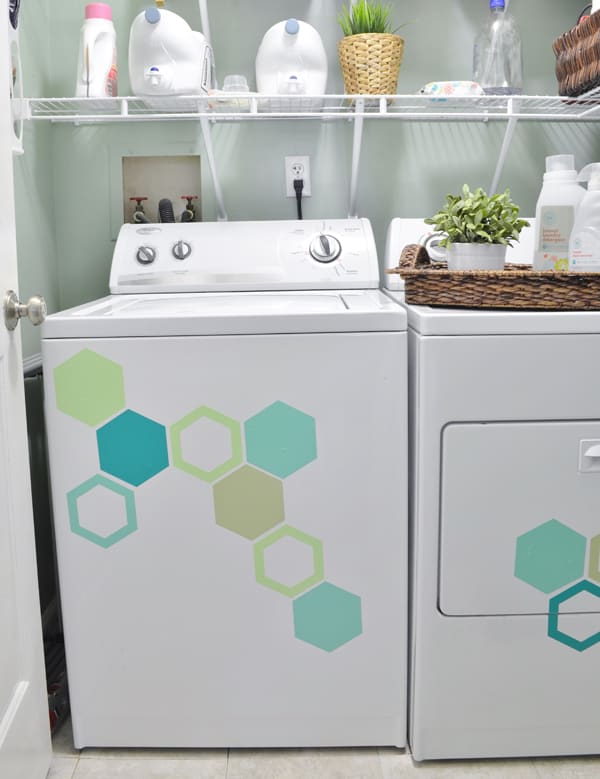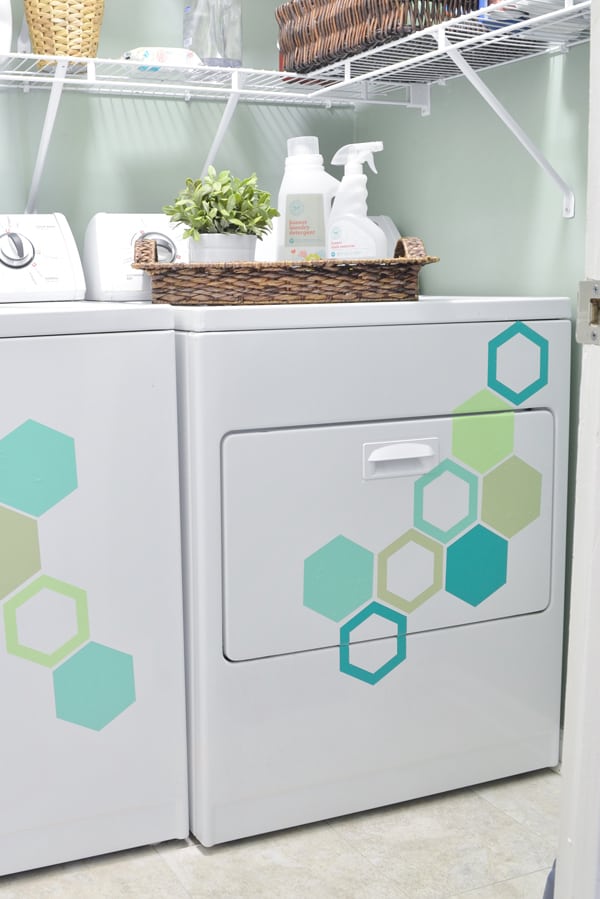 And that's it!
I also took some slightly larger hexagons and created a fun pattern on my laundry room wall! Using the same process as with the washer and dryer, just cut out your shapes, tape to the wall…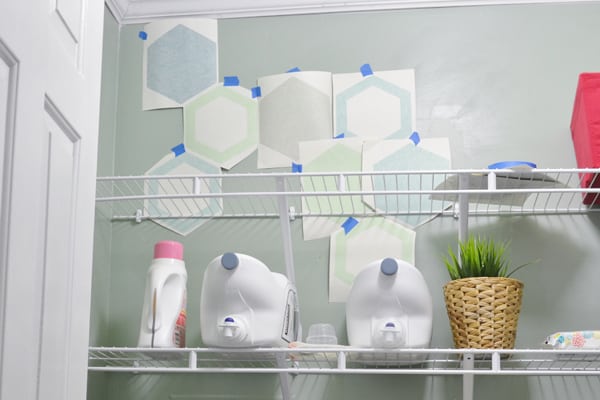 …and apply your decals!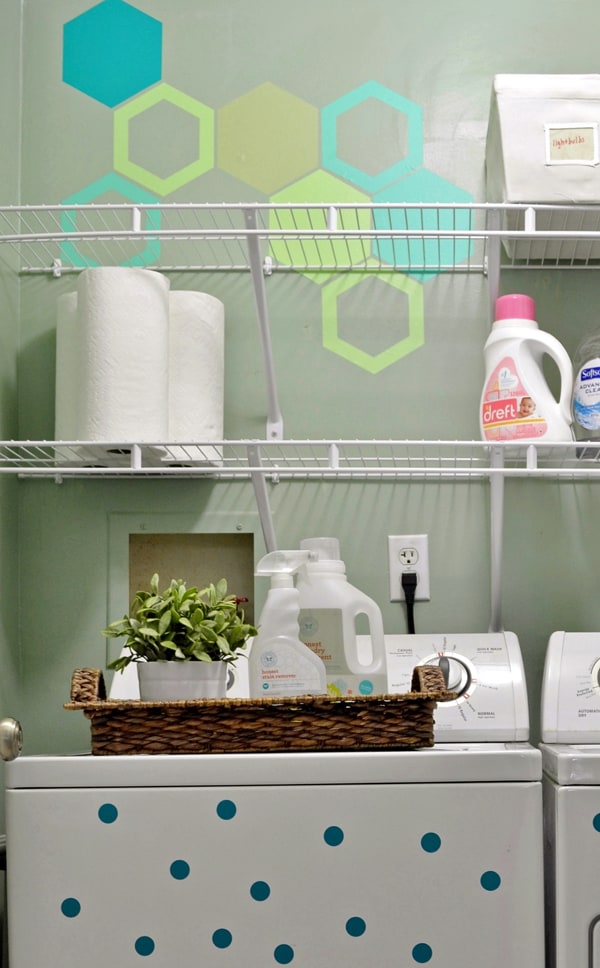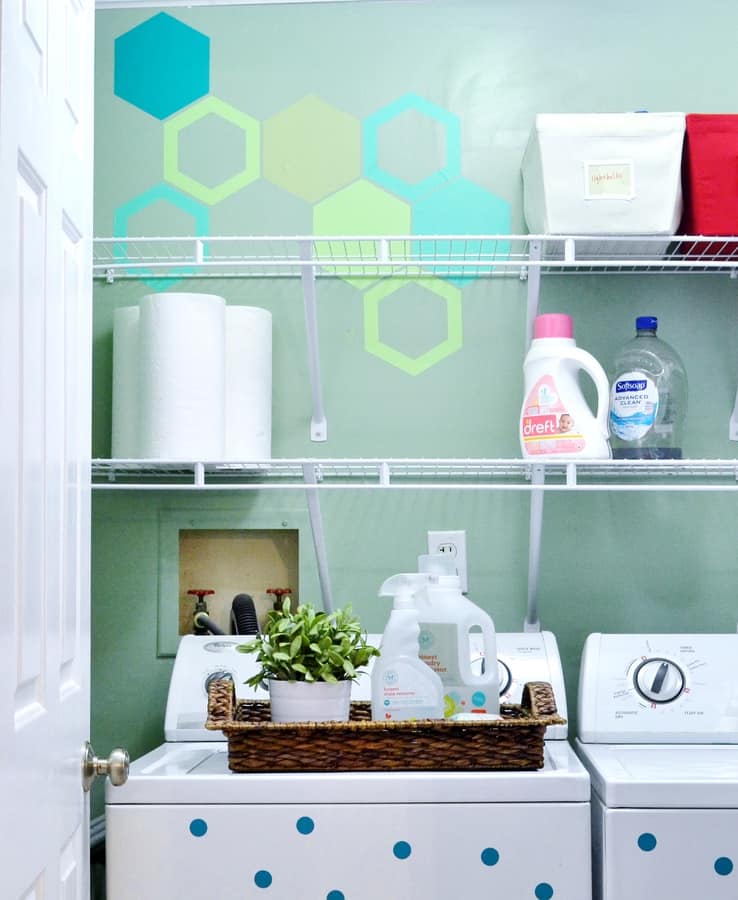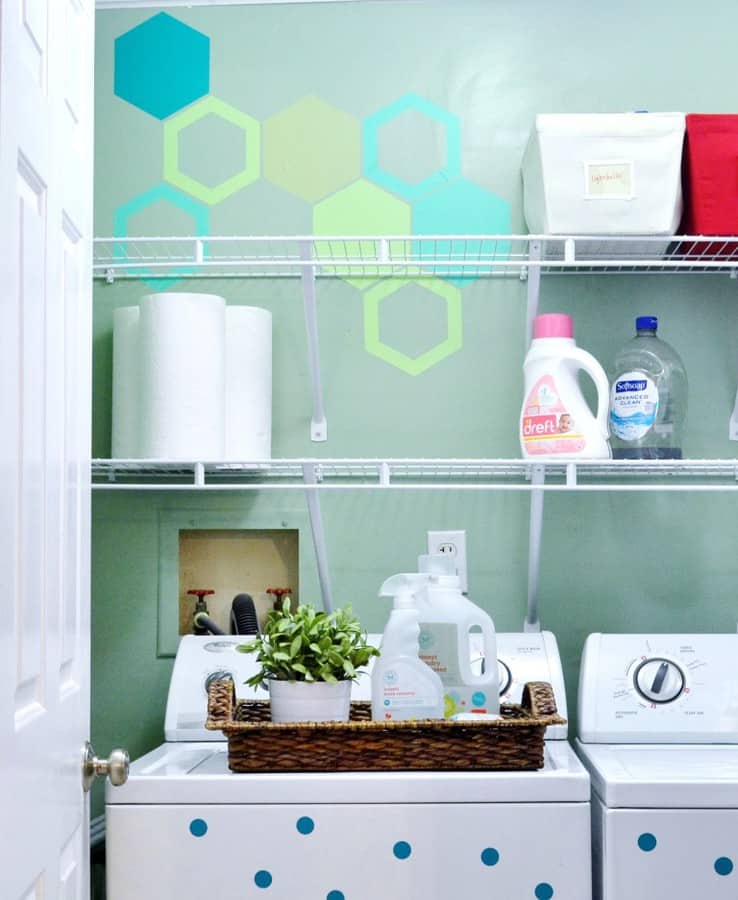 Please forgive the lighting…even with new fancy-schmancy daylight bulbs installed, it still was a trial getting decent pictures in this room. Ugh.
But wait! Is that polka dots you see? I had so much fun adding some life to this space, that I couldn't stop at just one redo:) I'll share the polka dots with you all next week!
Thanks for reading all about my ideas for decorating with vinyl! Have a crafty day!