One of the things I'd like to do more of this year is share more pics of our home, even if it's not perfectly done.
I imagine there's something, even in the transitions and not-quite-there photos, that can inspire. So to kick off that resolution, I'm thrilled to share this little corner of our living room!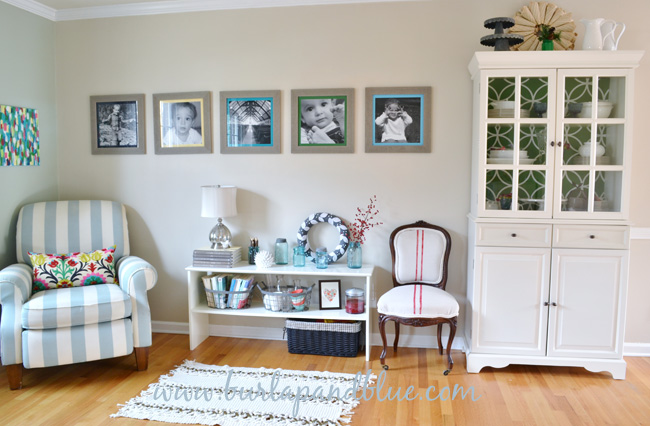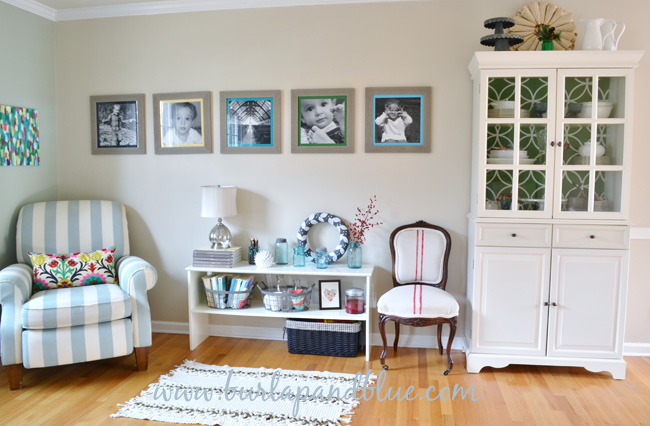 Things I love about this space:
1. the big and bold pictures hanging on the wall (I used 12×12 prints from Nations Photo Lab, and square 14×14 frames off of ebay.
To mat them, I cut poster board to fit the frames, painted the edges of each in different colors, and used double-sided tape to tape the pics to the mats…easy and very cost-effective)
2. the half-priced, kinda quirky, rug from Anthropologie-not sure if you can tell, but there's pretty gold ribbon running through each side
3. the easy canvas art on the left side of the image (a foam brush, craft paint, and the knowledge that you can't screw it up is all you need)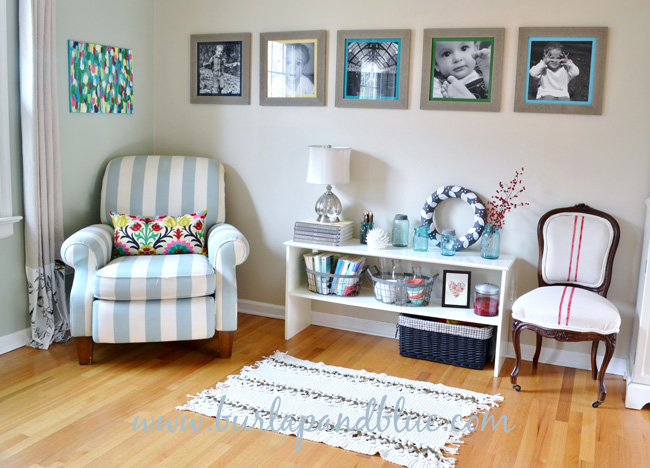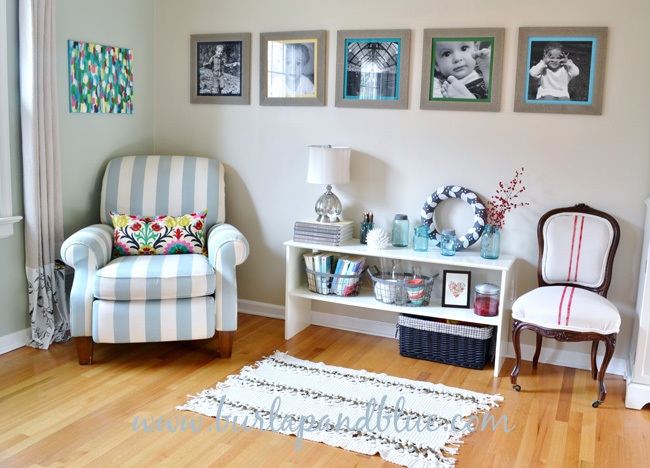 Things you've seen before but I still love:
1. the stenciled china cabinet
2. the french chair, made over with dropcloth and red craft paint
3. the dropcloth/tablecloth window treatments
And it's a good thing one of my New Years resolutions wasn't to keep a tidy home; this space is currently crammed with assorted crafting/diy supplies as we switch my craft room and kids' room spaces.
Oh well, good thing I have these pics to remember how pretty and calm it once was. 🙂