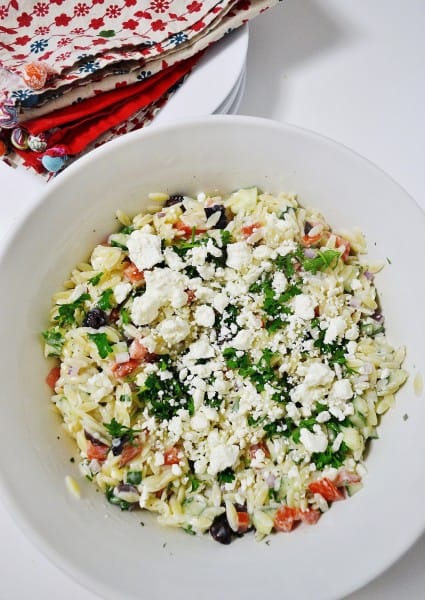 We all have foods that our husbands/significant others request us to make. When this orzo salad made that list, I knew it was a keeper. My husband has nothing against pasta or salads in general, it just isn't usually his first choice.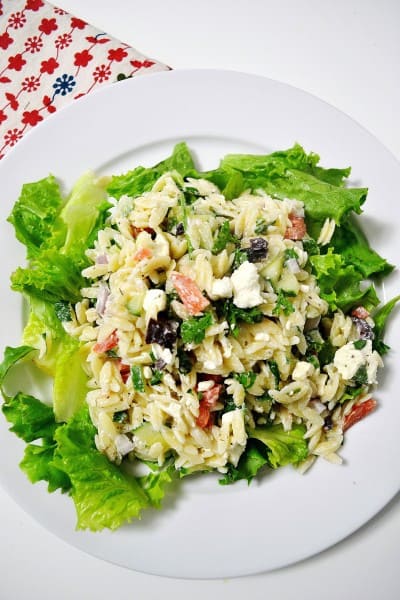 This one, though, made the cut, and for very good reason. It's creamy, tangy, and full of yummy mediterranean flavors. It's easy to make, and gets even better after a day or so in the fridge.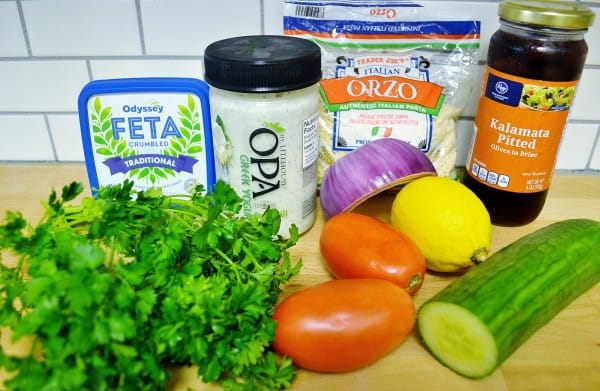 Ingredients:
12 oz. orzo-cooked
2 roma tomatoes-chopped
1/2 english cucumber
1/4 c. red onion-chopped
1/4 c. kalamata olives-chopped
handful parsley-chopped
1/2 c. crumbled feta
OPA Feta-Dill Greek Yogurt Dressing
1 lemon-juiced
salt & pepper
Let orzo cool, add to a large bowl, and add in all of your chopped ingredients. Try to dice all ingredients finely, and try to get them all about the same size. This takes a few minutes, but is well worth your effort 🙂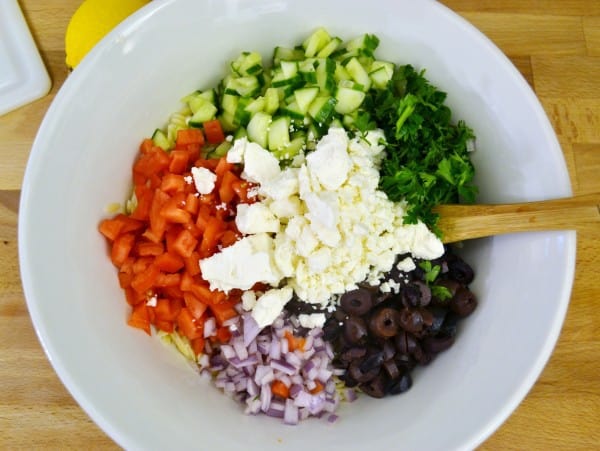 Add in your juiced lemon, salt, pepper, and your Greek Yogurt Feta Dill Dressing. If you can't find this exact one, no worries. There are lots of mediterranean-style greek yogurt dressings out there, I just love the combination of feta and dill in this one.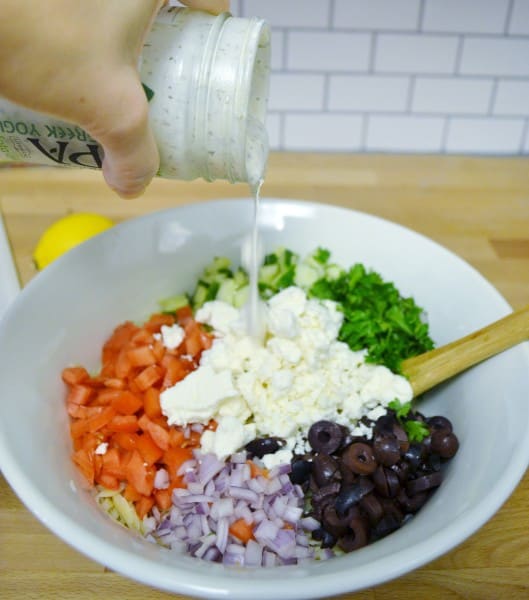 Mix together, check for seasonings, and refrigerate. After you pull from the refrigerator, you will probably need to taste and adjust seasonings…refrigeration can often "dull" flavors a bit, and you may need to adjust accordingly.
Serve by itself or over a bed of lettuce (we used romaine, but red or green leaf lettuce would work well, too).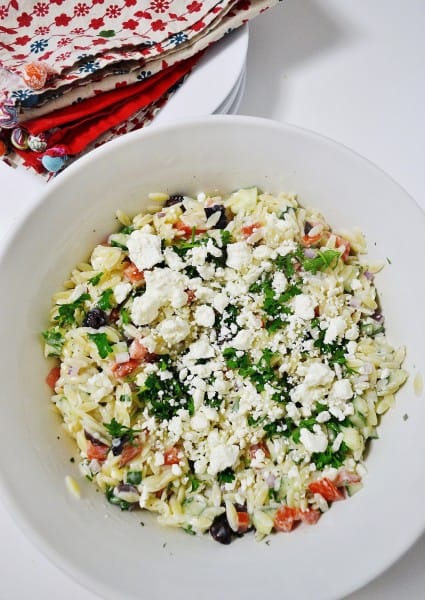 Do you have a favorite orzo salad recipe? Please share below!
Thanks for reading-have a lovely day!