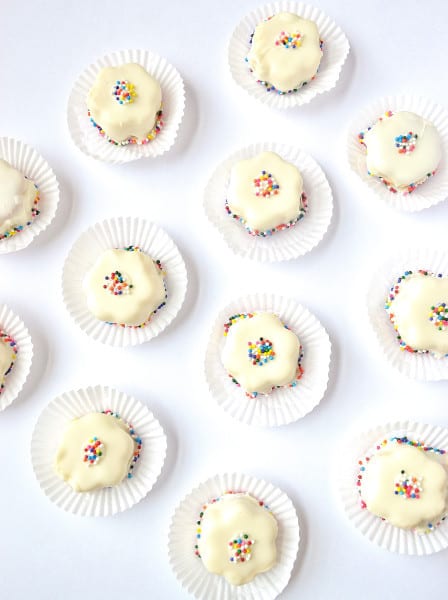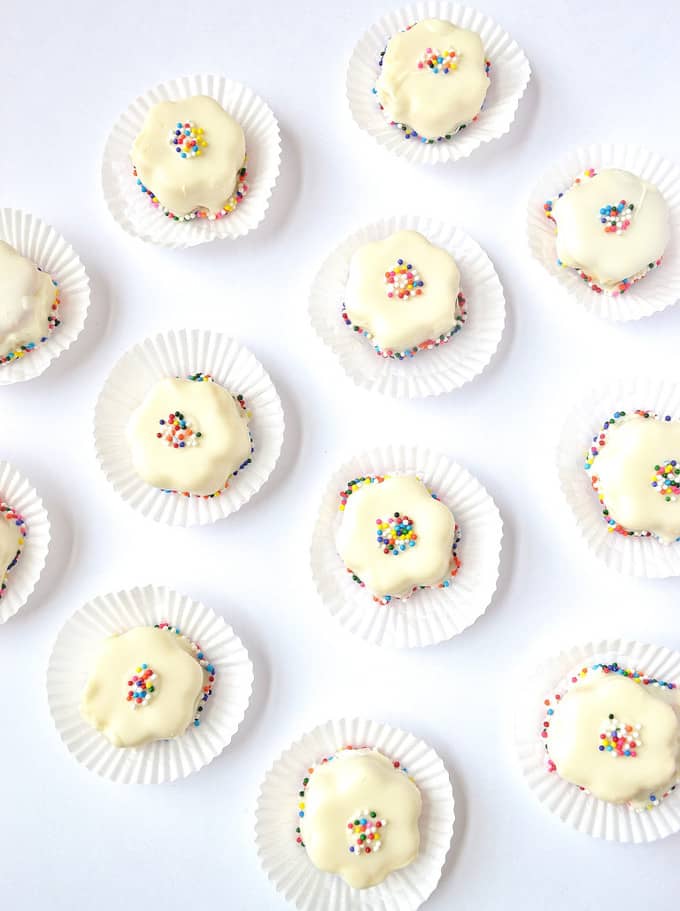 It's hard to say what I love most about these adorable flower mini cakes. It could be the simple fact that I love anything miniature. It could be the healthy dose of sprinkles added to each cake. Or it could simply be the fact that it's cake!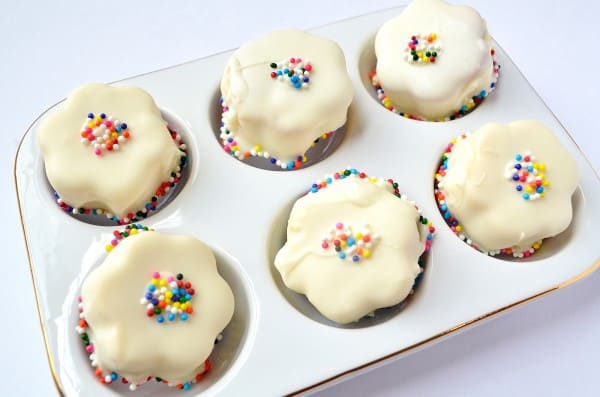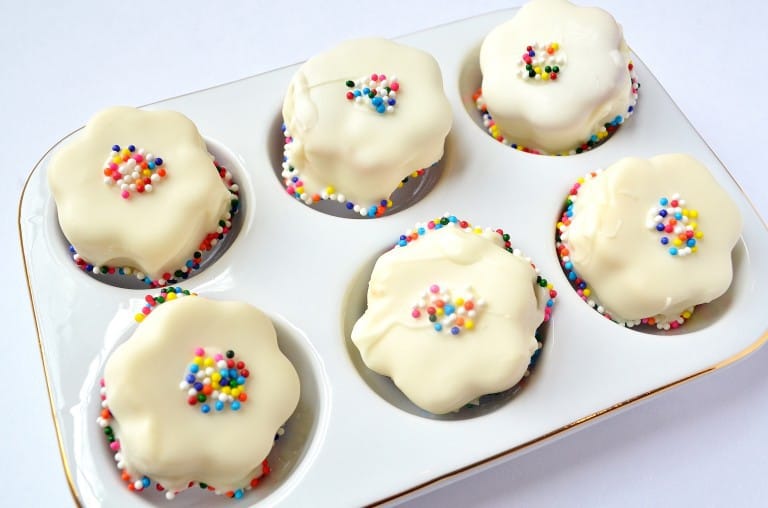 These would be a perfect Mother's Day treat or a fun favor for spring and summer showers and get-togethers. You can customize the colors of both the icing and the sprinkles to match your decor or theme!
You'll need a frozen pound cake, candy melts, sprinkles, and a cookie cutter.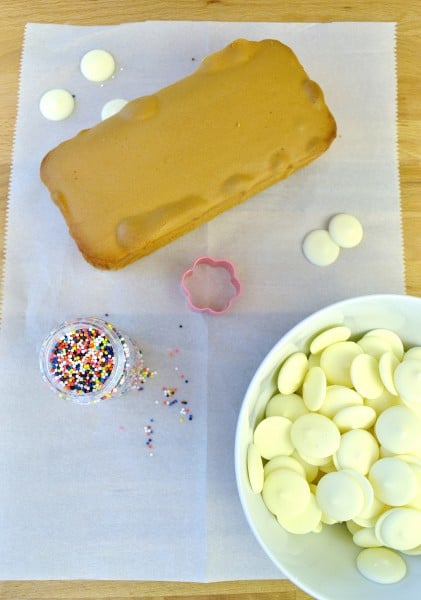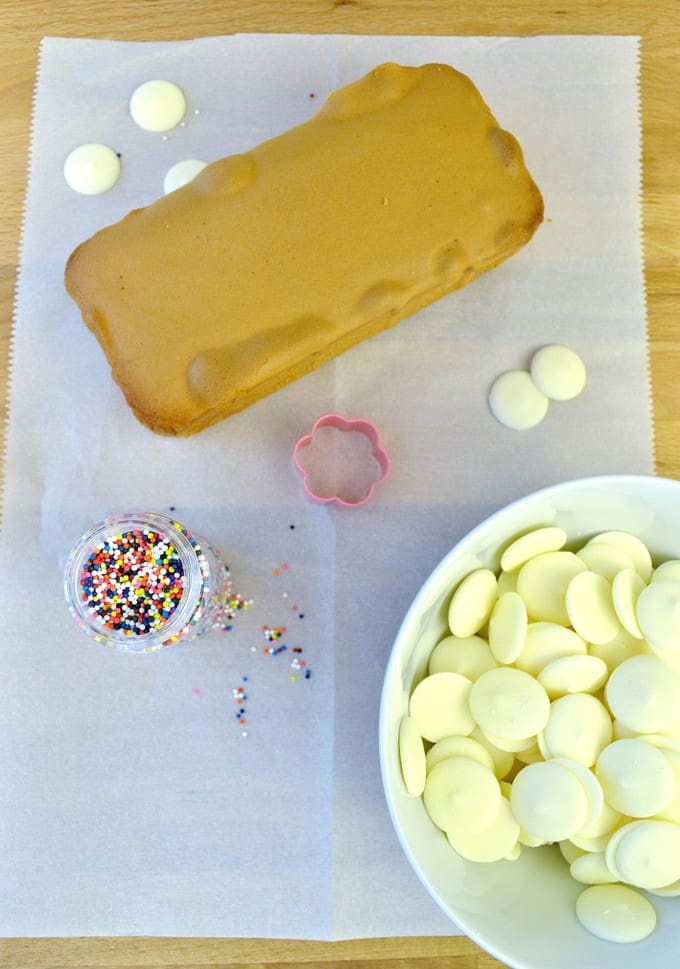 Take your pound cake and slice it into thirds, lengthwise. You can do this while it's still frozen; no need to thaw!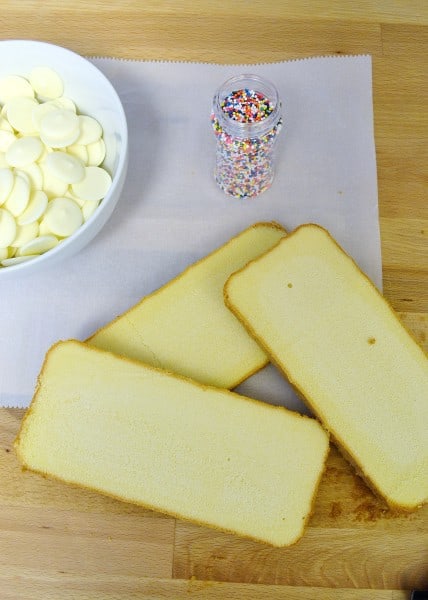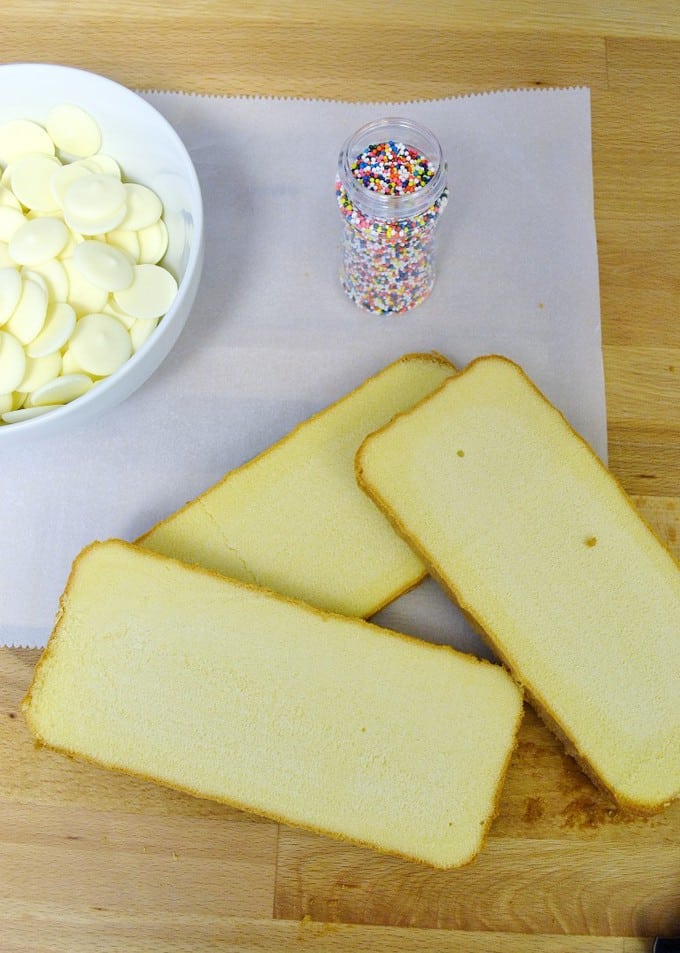 Using your cookie cutter, cut out your mini flowers from the pound cake (again, this works best if pound cake is very cold, if not frozen). Once you have finished cutting, refrigerate your shapes while you melt your candy melts.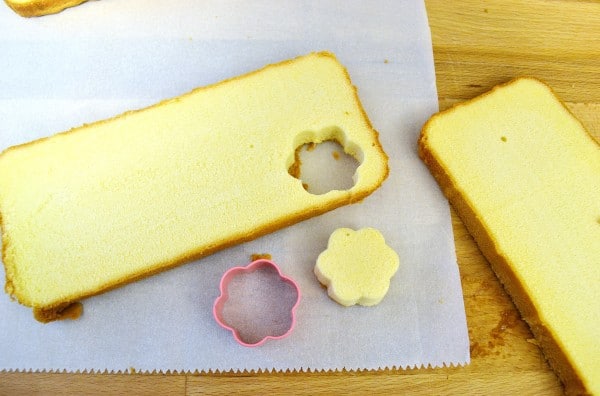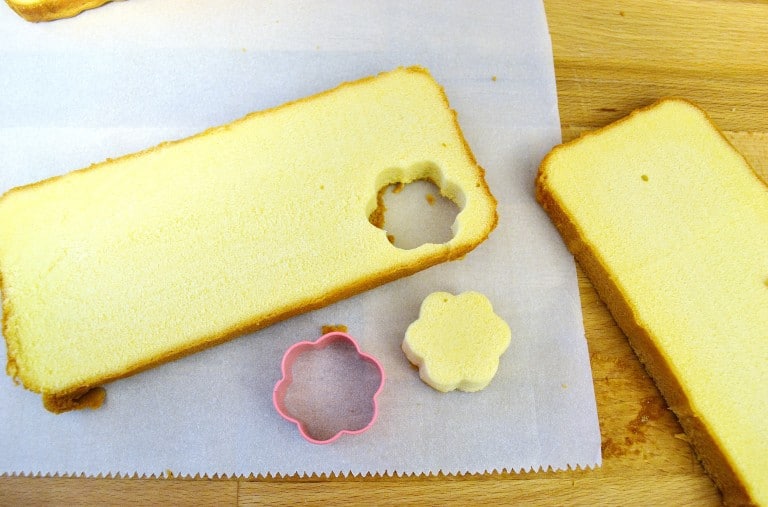 I used a mug to melt my candy melts. Something with taller sides will work better for this than a shallow bowl. Follow package instructions to melt your candy melts.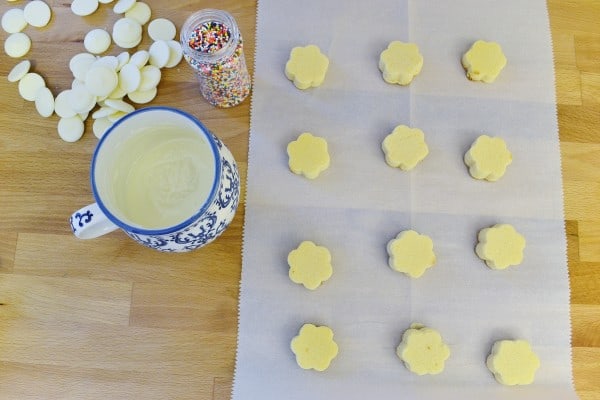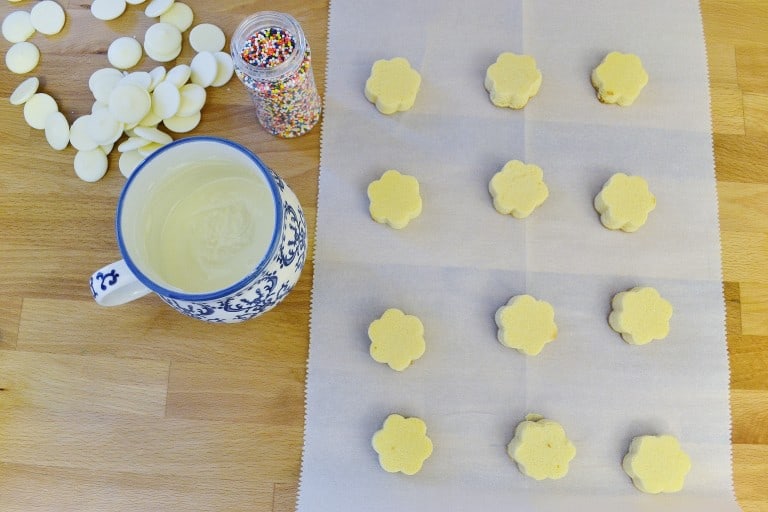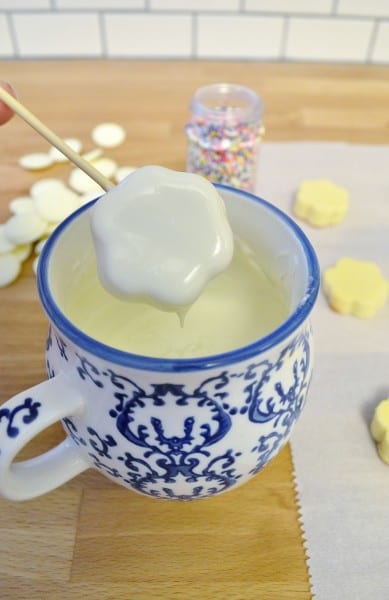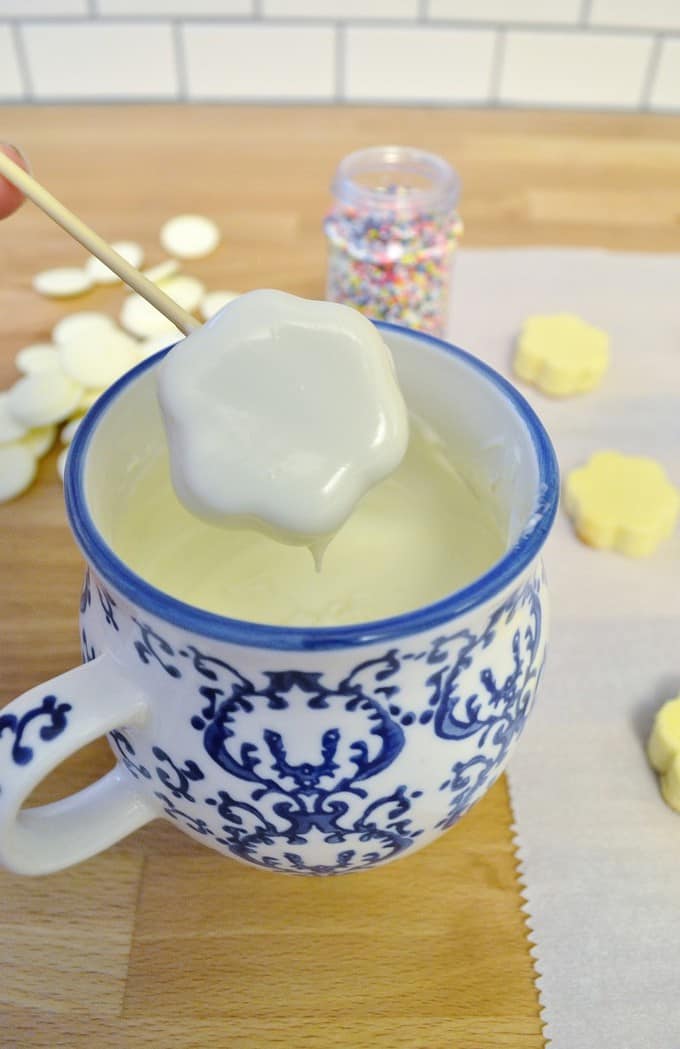 Using a skewer or toothpick, dip your mini flowers into your candy melts. Place on parchment paper to set. After you place on parchment paper, you may need to cover the hole made by the skewer. To do this, just use the back of a spoon, dipped in candy melts, to cover the hole.
Once your mini flower cakes have set, it's time to add some sprinkles! I decided to dip the bottoms of my cakes in sprinkles, as well as add some to the middle of each cake. Obviously, anything goes!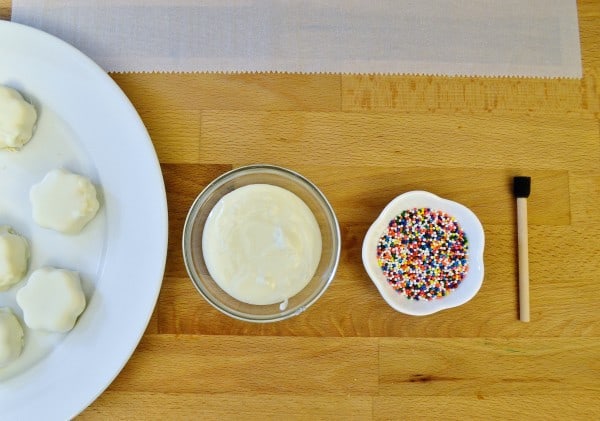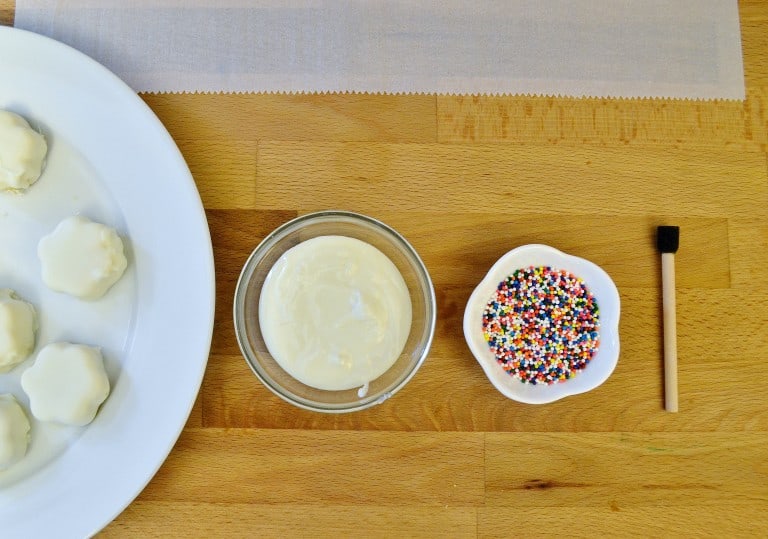 Just dip your cake in candy melts, dip into the sprinkles, and place on parchment to set.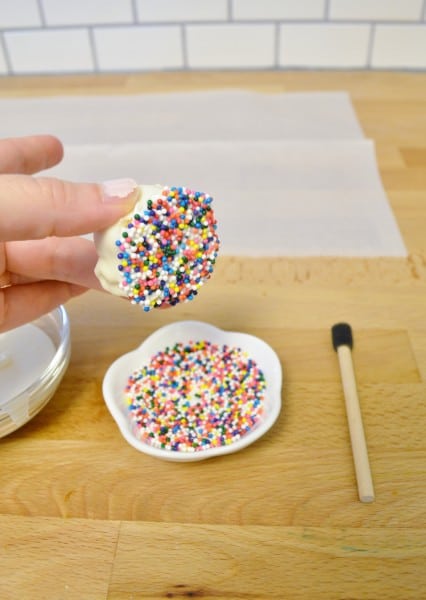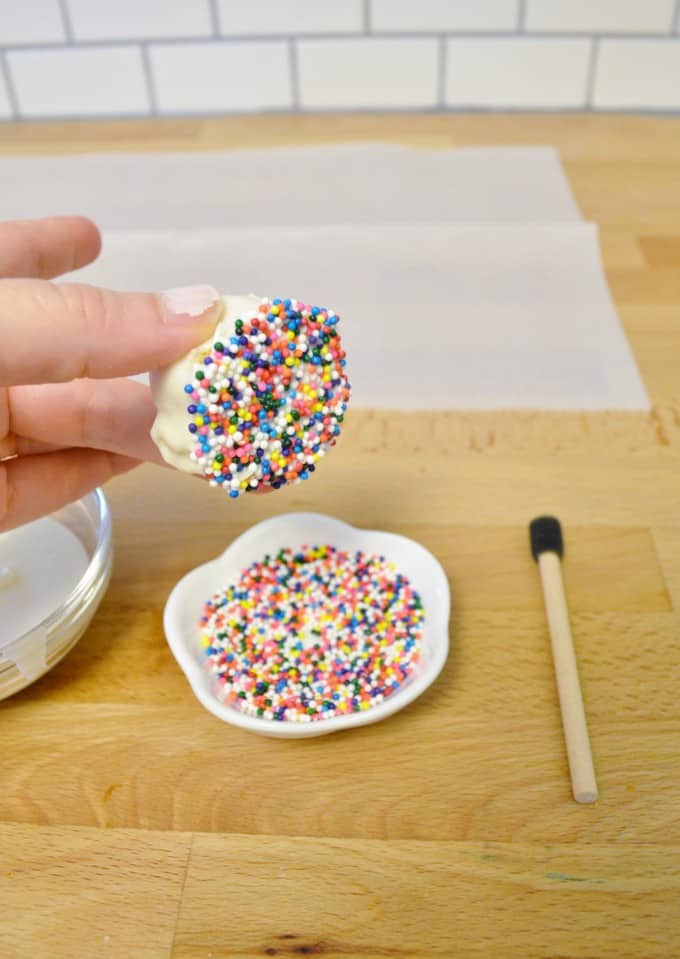 I used a mini foam brush, dipped in candy melts, and sprinkles to add some color to the top of each cake.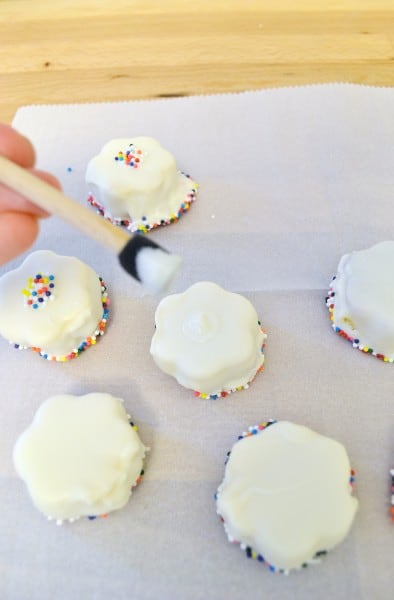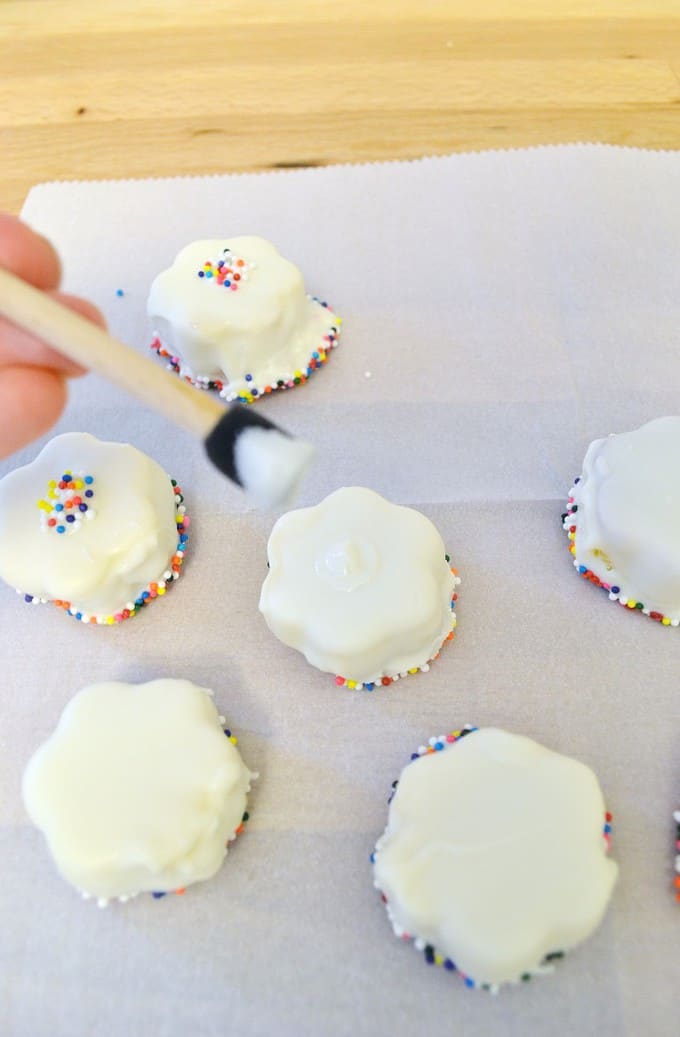 Let set completely, and you're done!
[yumprint-recipe id='14']
I love using these as a companion to chocolate milk, but they're equally delicious on their own!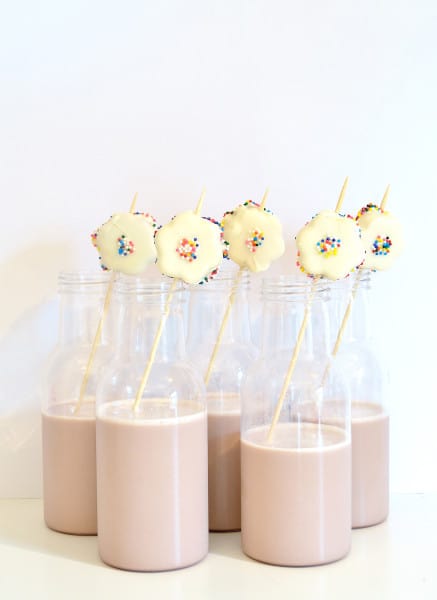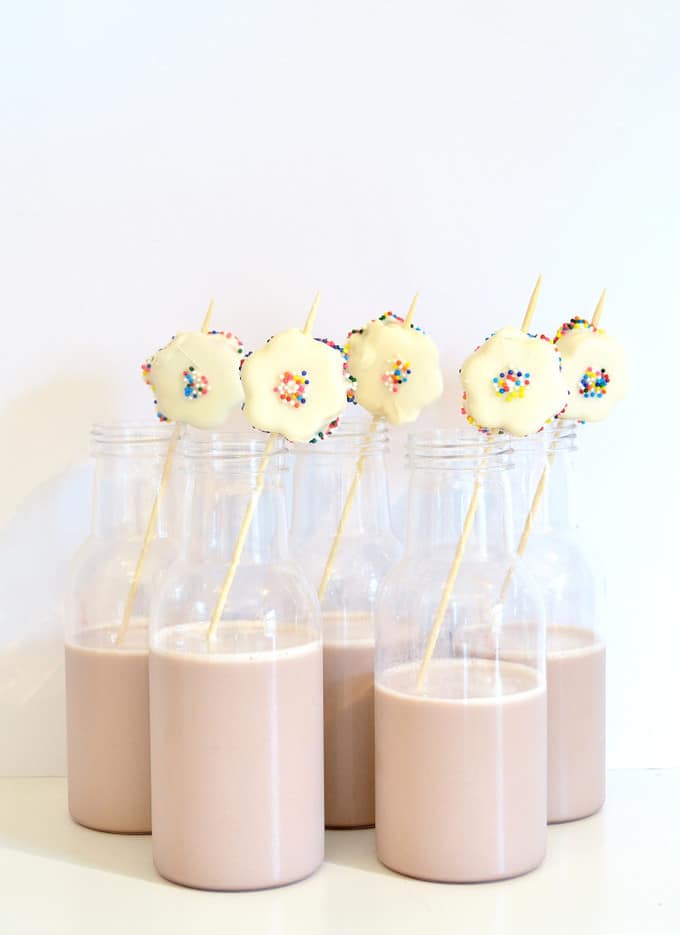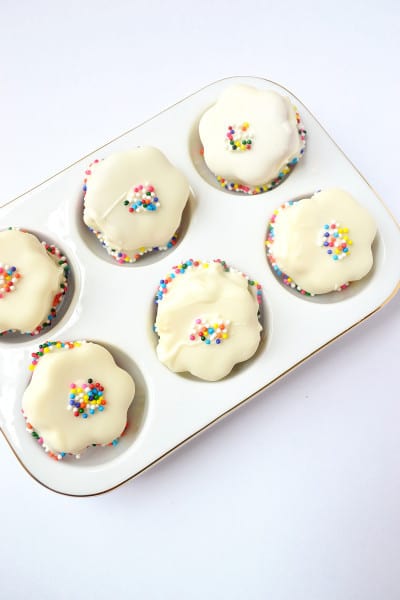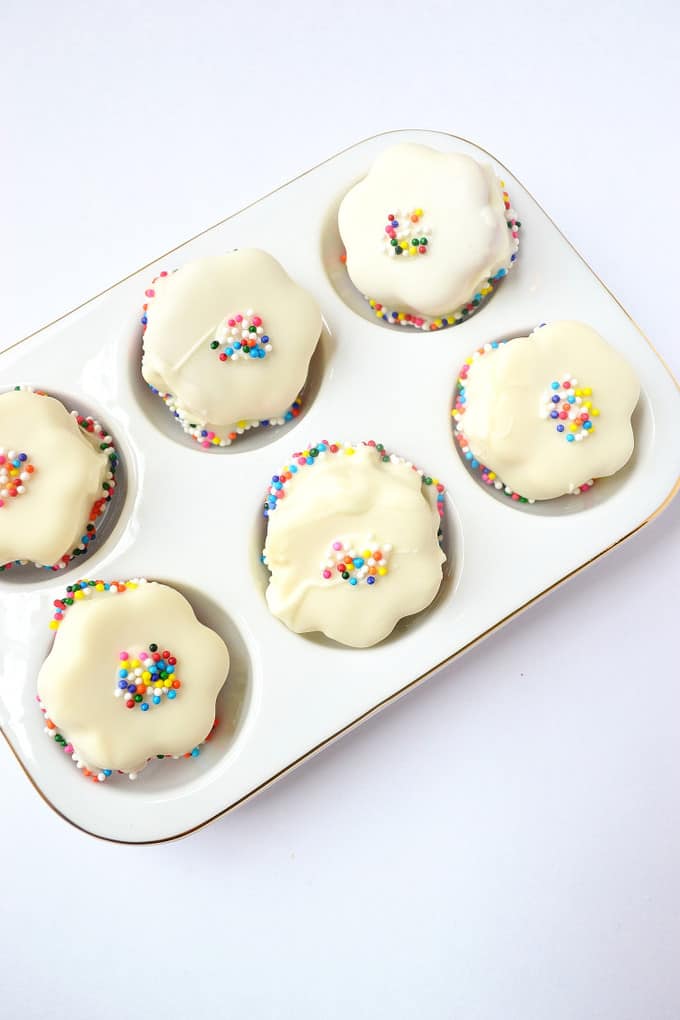 How would you customize these mini flower cakes? Special colors? Unique shapes? I think these would be so fun using letter cookie cutters to spell out names and fun words!
Thanks for reading all about my mini flower cakes! Have a crafty day!