An easy DIY cupcake stand that comes together quickly! See how to make one for your next party or get together!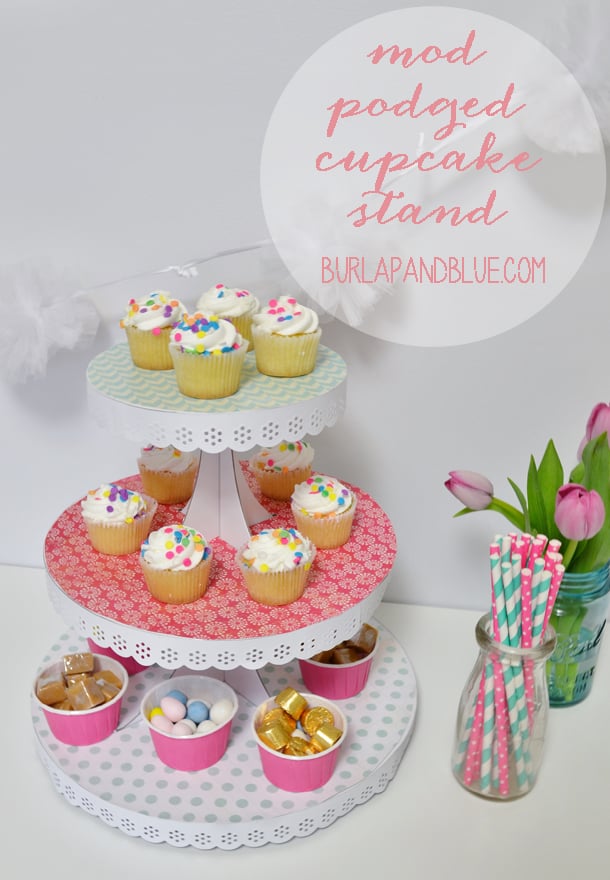 Hello, friends!
Today, I'm sharing a project that will add some color and style to your Spring and Summer entertaining .
I combined scrapbook paper with a basic cupcake stand to create this festive DIY cupcake stand that you can customize to match your décor. Here's the easy how-to…
Materials:
Mod Podge
scrapbook paper
foam brush
cardboard cake stand (I used this one)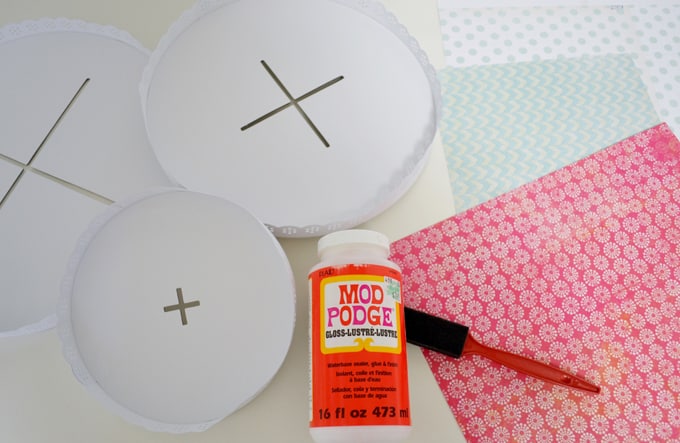 Step 1: Decide on your color scheme, trace your cardboard tiers onto scrapbook paper and cut out.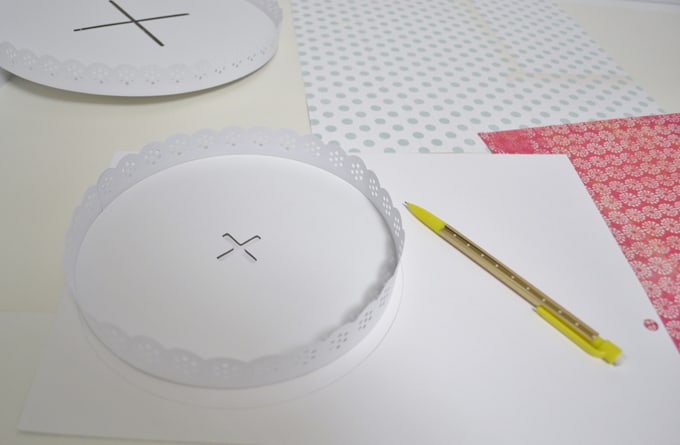 Step 2: Mod Podge your paper onto your cardboard rounds. Do not seal yet, as the next step will be easier to do before the tiers are sealed.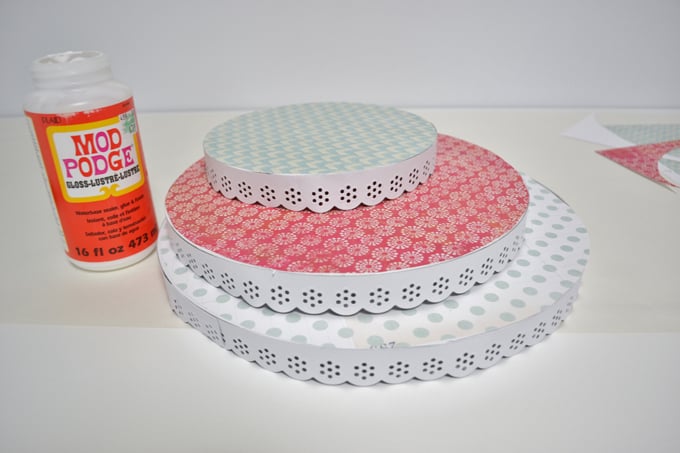 Step 3: Flip your rounds over, and, using an exacto knife, cut slits into your rounds using the shown X pattern as your guide (this is where the cardboard rounds will attach onto the cardboard base to create your cupcake stand).
After you've cut your slits, flip your rounds back over and seal, making sure to allow them to dry fully between coats.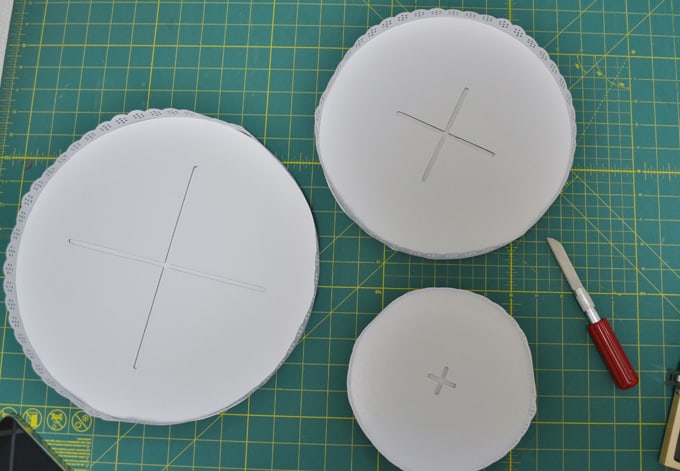 When you're done, they'll look like this…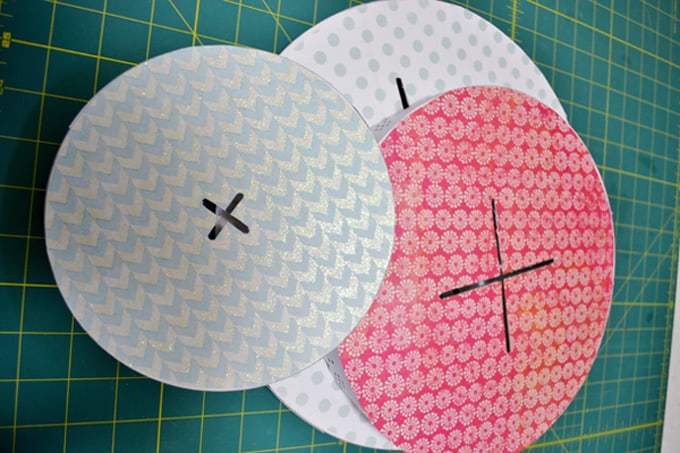 Using the directions included, assemble your cupcake stand. And you're done!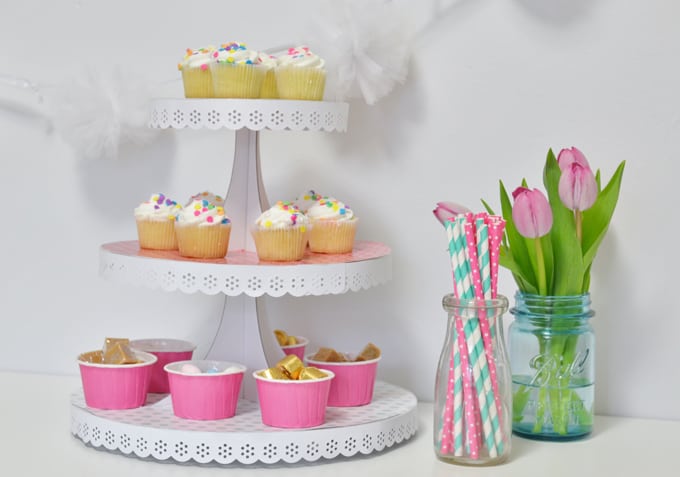 Thanks for reading all about my DIY cupcake stand! Have a lovely day!