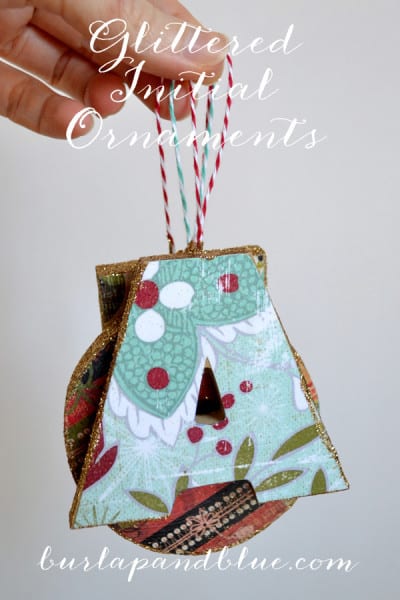 It's hard to believe that Christmas is just around the corner, but don't worry, these glittery and fun initial ornaments come together quickly and easily. They would make great gifts for all the little people in your life and would also be adorable as gift toppers!
Materials:
Mod Podge
scrapbook paper
wooden or paper mache initials
glitter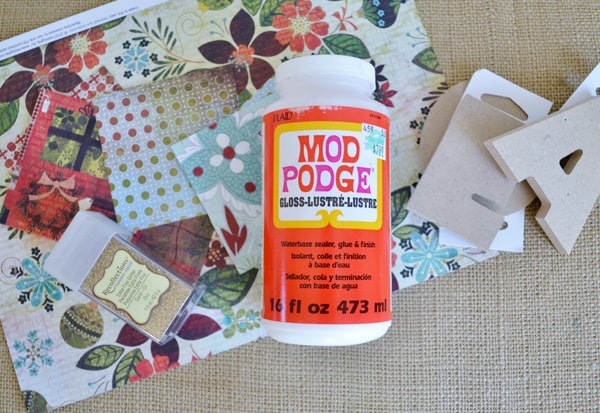 Step 1: First, you'll need to trace your letter onto scrapbook paper and cut out. I got these letters from Michaels, but any craft store will have something similar. Don't forget to cut a piece for the back side of your letter as well!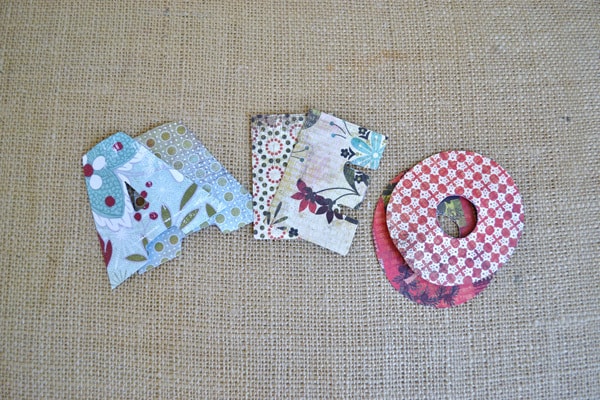 Step 2: Next, use your Mod Podge to attach your paper to your letters. For the back of each letter, insert a halved piece of twine or ribbon for hanging before Mod Podging your paper down.
Once you're done, you'll have this…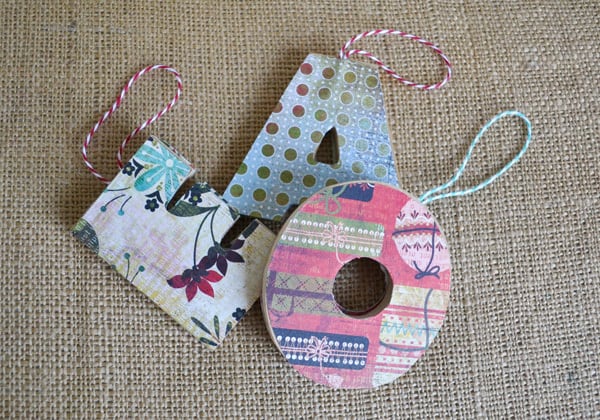 Add 2-3 coats of Mod Podge to seal, making sure to let your letters dry completely between coats.
Step 3: Now for the fun part! I used extra fine gold glitter for this, but whatever you have on hand will work. What worked best for me was to lay a small pile of glitter on a piece of paper, add Mod Podge to a portion of my letter, and dip the letter in the glitter. I was able to Mod Podge and sprinkle glitter in the circle part of the "O", but couldn't easily get in the nooks and crannies of the "E" or "A". That's okay, though, I don't think anyone will notice:)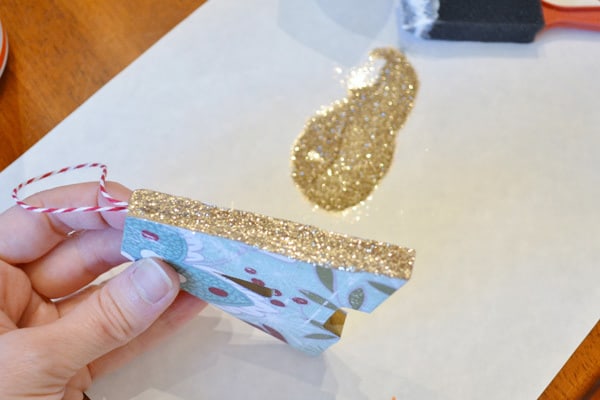 And there you have it! I hope you enjoy making these as much as I did.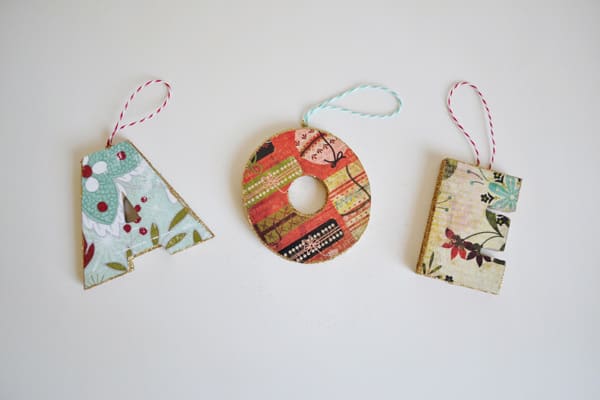 Thanks for reading all about my Mod Podged Christmas Ornaments! Have a crafty day!