Wow. Thank you all so much for your sweet comments on my French Chair Makeover. You guys really are the best part of this blog, and I'm grateful for you all. Now, onto today's regularly scheduled post…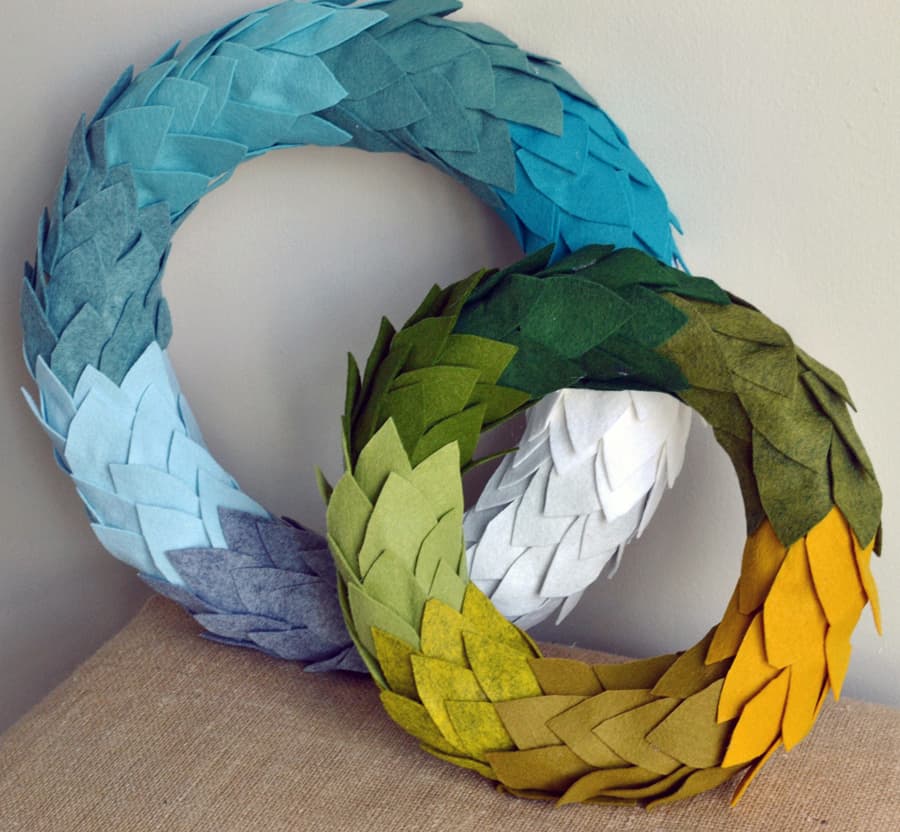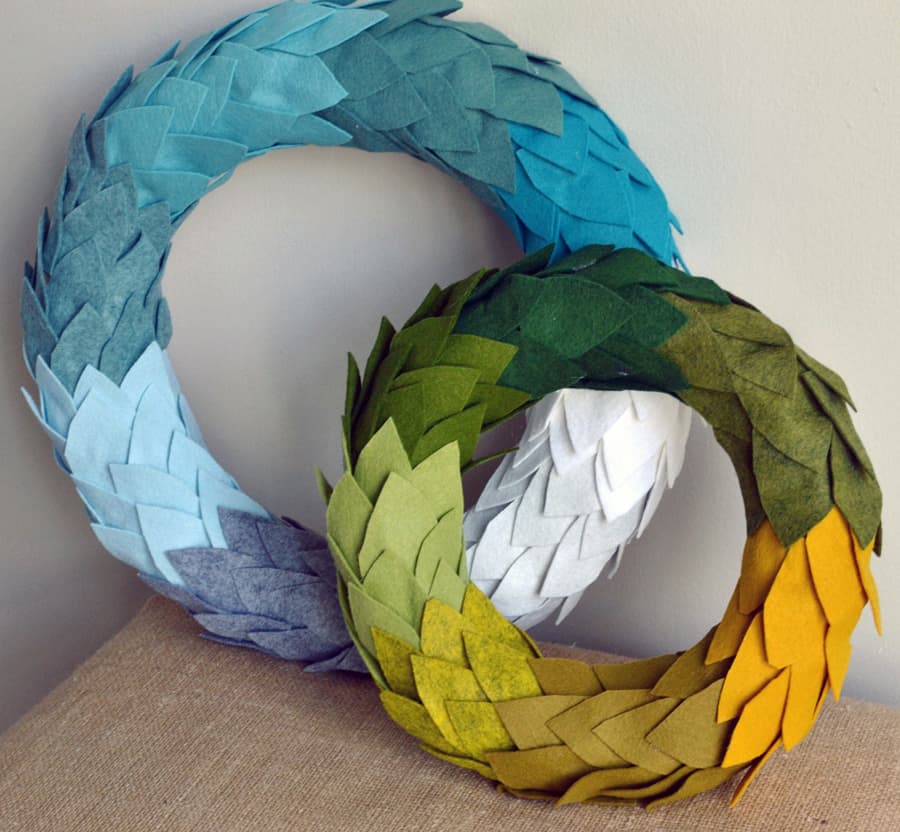 I came up with the idea for these felt ombre wreaths by combining my love of felt wreaths (see here, and here) with one of my favorite new trends…ombre!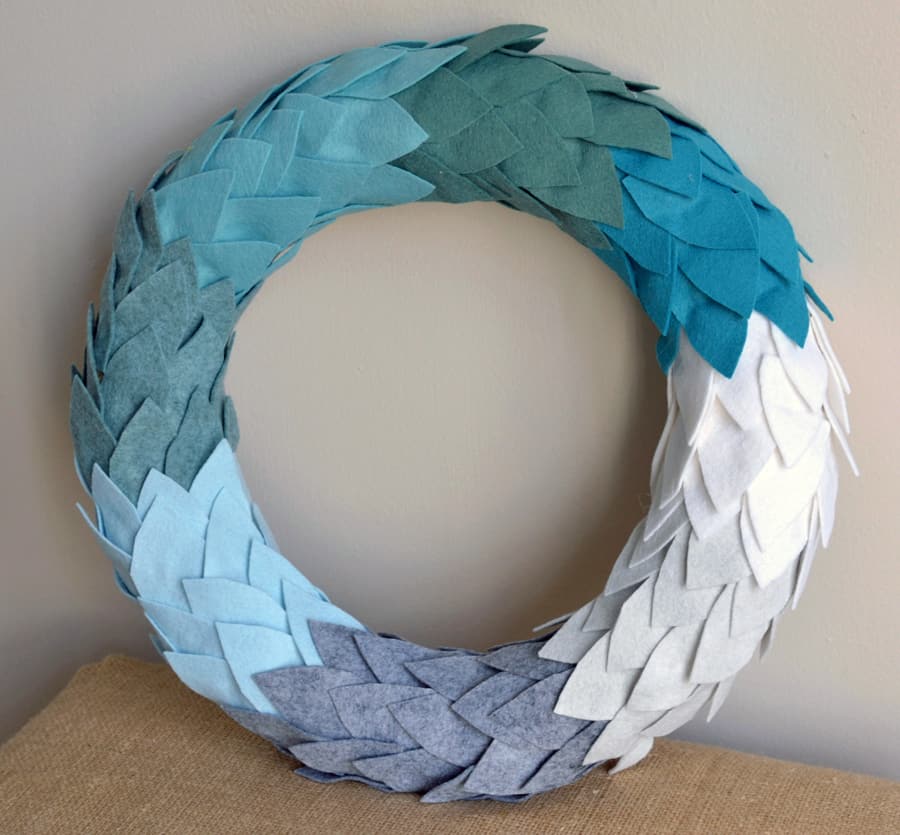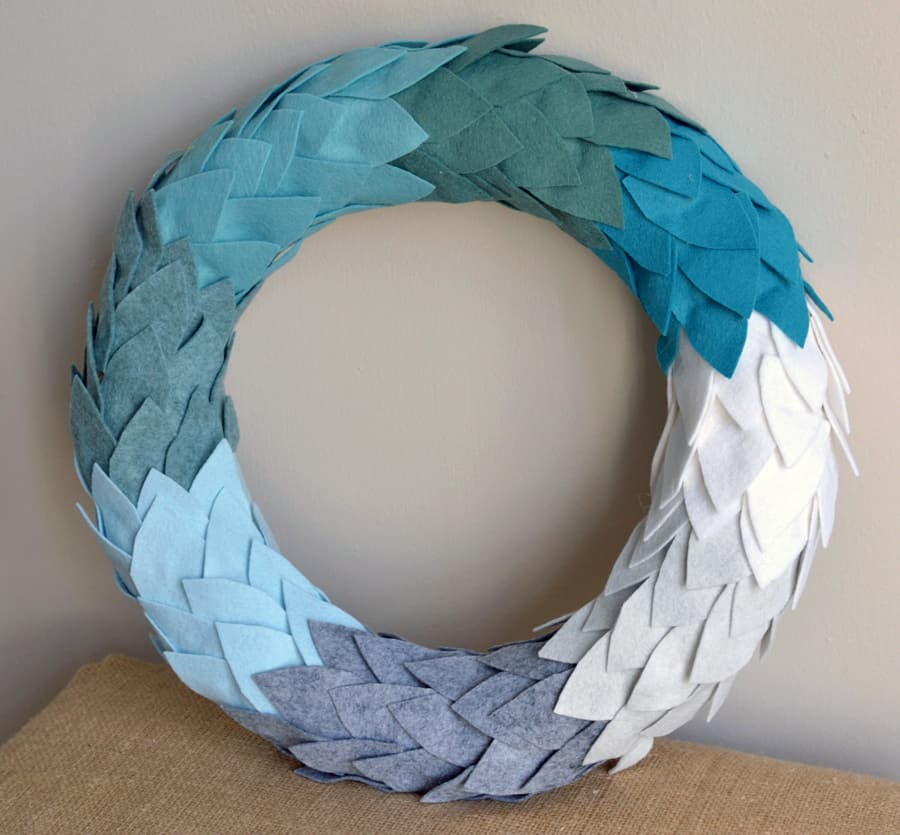 To create these felt ombre wreaths, I used wool felt purchased from Etsy, as well as two straw wreaths (12″ and 8″). Oh, and lots of hot glue.
Questions? You can refer to my first felt wreath post here, or leave a message in the comments! I'll probably list these in the shop at some point, but I'm loving them too much in my own home at the moment.
Out of curiosity- what color ombre-patterned wreath would you like to see? I stuck with my faves, but think the possibilities are pretty much endless…