Hello, Lovelies! I've been collecting plain glass jars for a while now, and, needing a fun centerpiece for my dining room table, created these pretties…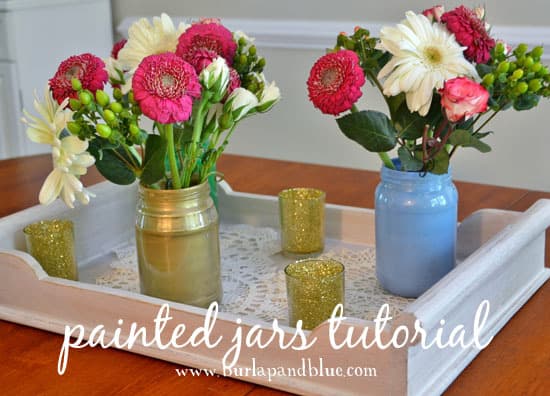 These painted jars are perfect as centerpieces for your next party or event! And the best part is, they cost only pennies to make.
Materials:
glass jars (I collect these all year round for different crafts)
craft paint
That's it! And the how-to couldn't be easier…
Just take your glass jars, and squirt in about a tablespoon of craft paint. Add just a smidge of water to loosen the paint.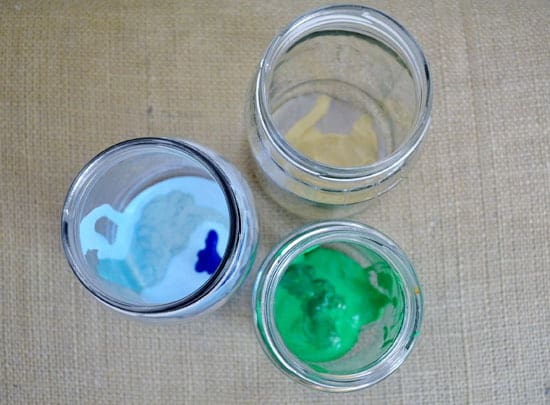 Next, put your lids back on your jars…and shake!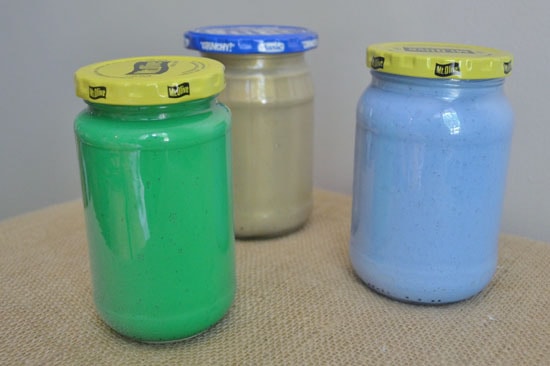 Let dry. You may need to touch up with a little more paint once your jars have dried.
Remove lids, add flowers, and voila!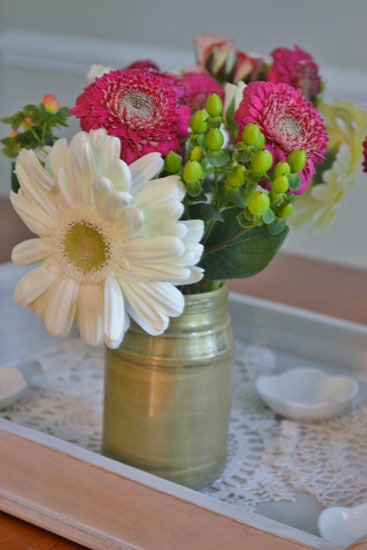 Super simple, and I love how you can make these in any color scheme imaginable!
I chose blue, kelly green, and gold…what colors would you choose?