Happy Advent, friends! Today, I'm sharing one of my favorite and most popular posts from last year–the how-to for my personalized hoop ornaments! Enjoy!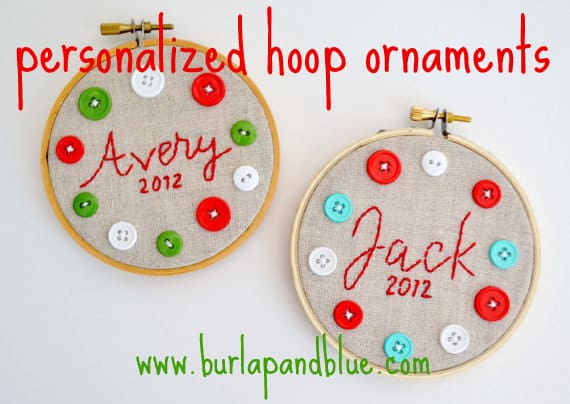 Looking for an easy, customizable, and just downright adorable gift idea? Look no further. These personalized hoop ornaments will make the perfect gift for the little ones in your life, and I'm sharing the how-to with you all right here!
Materials:
4″ embroidery hoops
embroidery floss
buttons
fabric
disappearing ink marker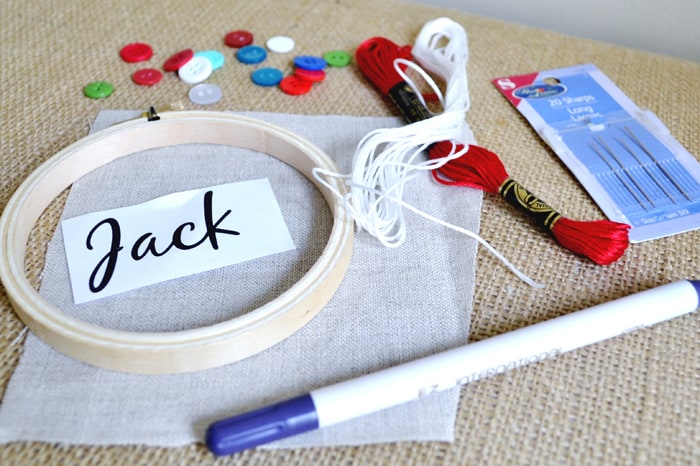 Step 1: Open up your word processing program, type out the name you want for your hoop, and choose your font (mine is blackjack). Cut out your name, and, with the name underneath your fabric, trace it onto your fabric using a marker with disappearing ink (I used a lightbox for this step). If you have pretty handwriting, you can skip this step altogether and just hand write out your name onto your fabric.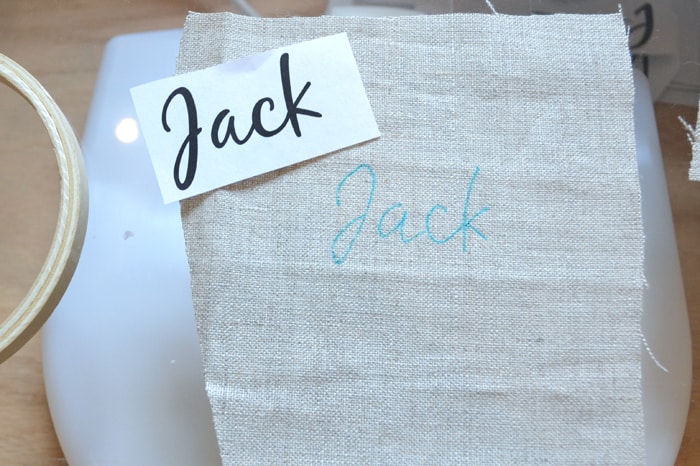 Step 2: Insert fabric into your embroidery hoop. Thread your needle, and begin outlining your name. Sublime Stitching has a great collection of tutorials if you're new to embroidery (I use the backstitch). Next, choose your buttons, and stitch them around your name using white thread.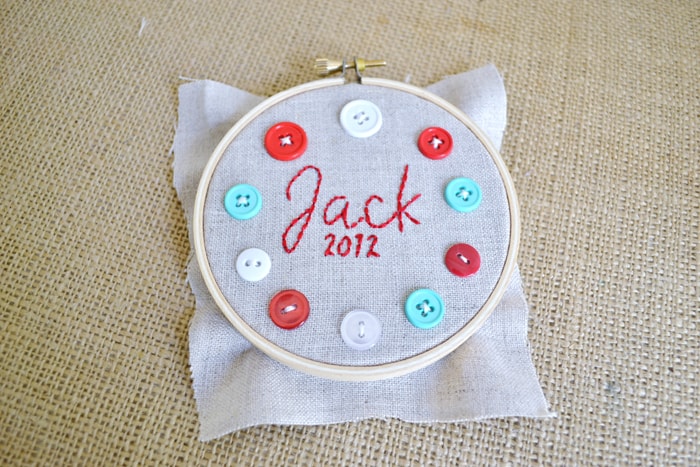 Step 3: Almost done! Turn your hoop over, trim the excess fabric using pinking shears, and hot glue to the inside of your hoop.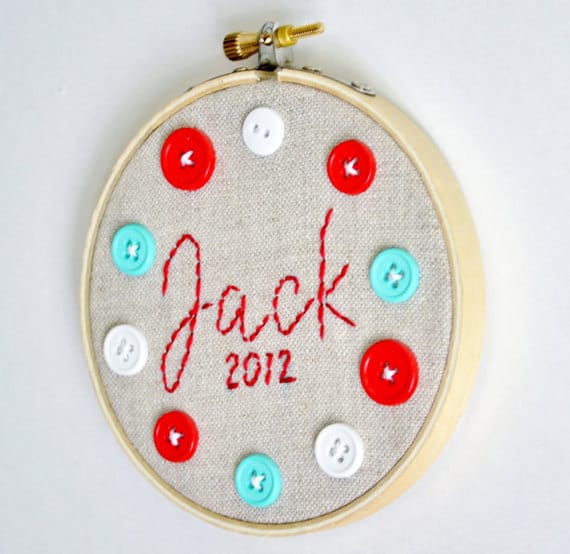 These are seriously fun to make! Send me a pic if you make some yourself, I'd love to see!
Love the idea but don't want to attempt yourself? I have them for sale in my shop, burlap+blue!