Happy Monday, friends! As I mentioned in my post last Monday, we had a get-together here for our baby's baptism celebration last weekend….and, as typical for us, we decided to start a house project that very week. A house project which, if we started, we also had to complete before having 40 of our closest friends and family over. That's the way we roll sometimes 🙂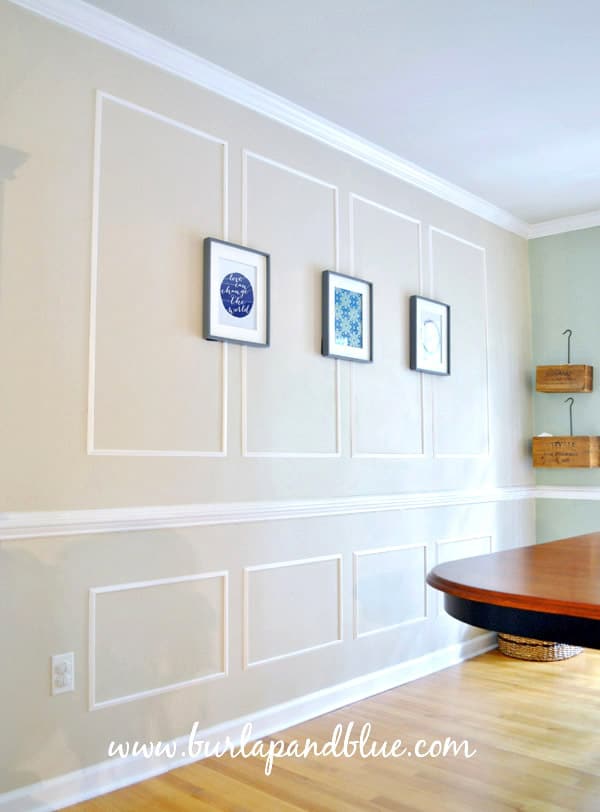 I really did love the Pottery Barn-inspired ledge in our dining room….but was just ready for something different (I know, I KNOW, I say that all the time…I can't help it!) Here's the before…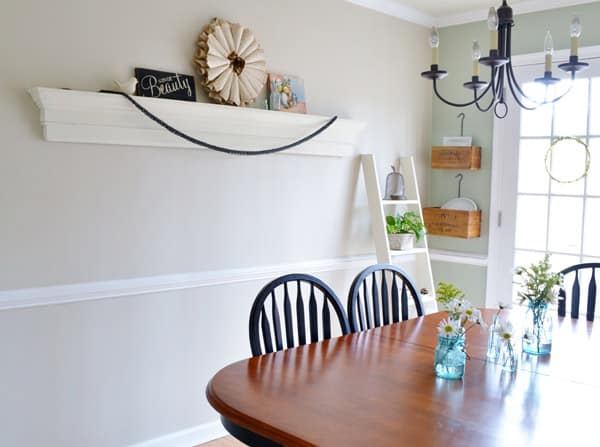 And after…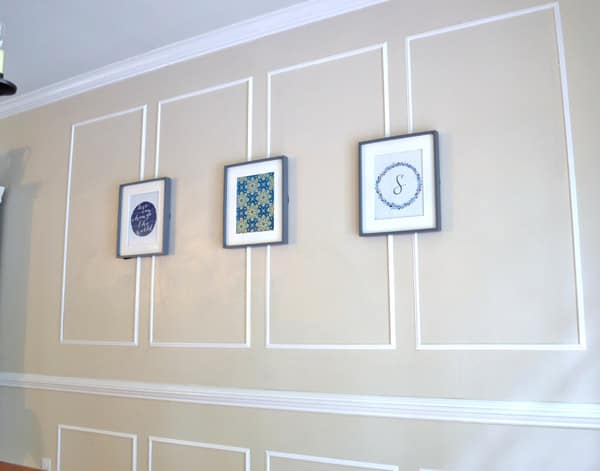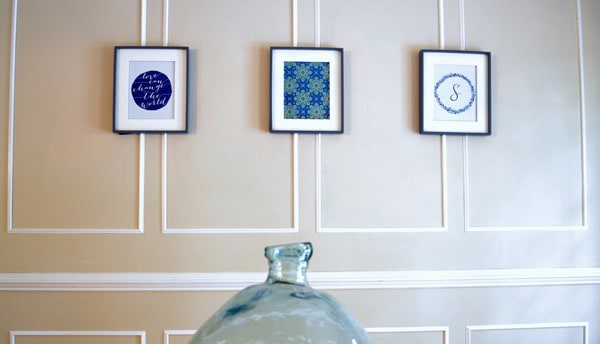 Here's what we did:
We used 10 sections of this 8 ft. molding from Lowes, and cut it at a 45 degree angle with a mitre saw. Don't have a mitre saw? You can easily do this with a handsaw and mitre box that you can get for under $20. Attach to your wall with a nail gun (I've even seen people do this with hot glue, though not sure if that's the best idea-it would be a pain to remove). Then, just tape it off and paint!
Curious about the artwork? On the left is an Etsy print in navy, in the middle is a piece of wrapping paper from Papyrus, and on the right is a print I designed myself.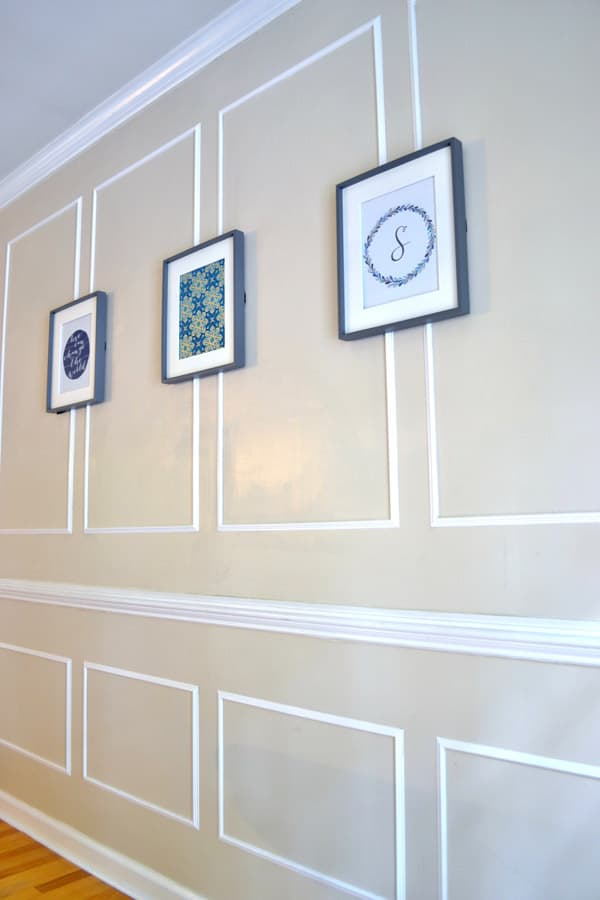 I really like how the prints are centered between the rectangles, but you could also center each frame within the moldings.
Want more ways to add interest to your home? Here, I share 8 Ways to Add Architectural Elements to Your Home!
Thanks so much for reading!