Happy Monday, Lovelies!
Today, I want to share a super easy project with you all. It all started when I saw this in the recent Pottery Barn catalog…
Notice that shell garland in the upper portion of the photo?
I really wanted one of my own, and, being a bit of a craft hoarder, I had everything I needed already on hand (not sure if that is a good thing or not). Either way, here's my finished product: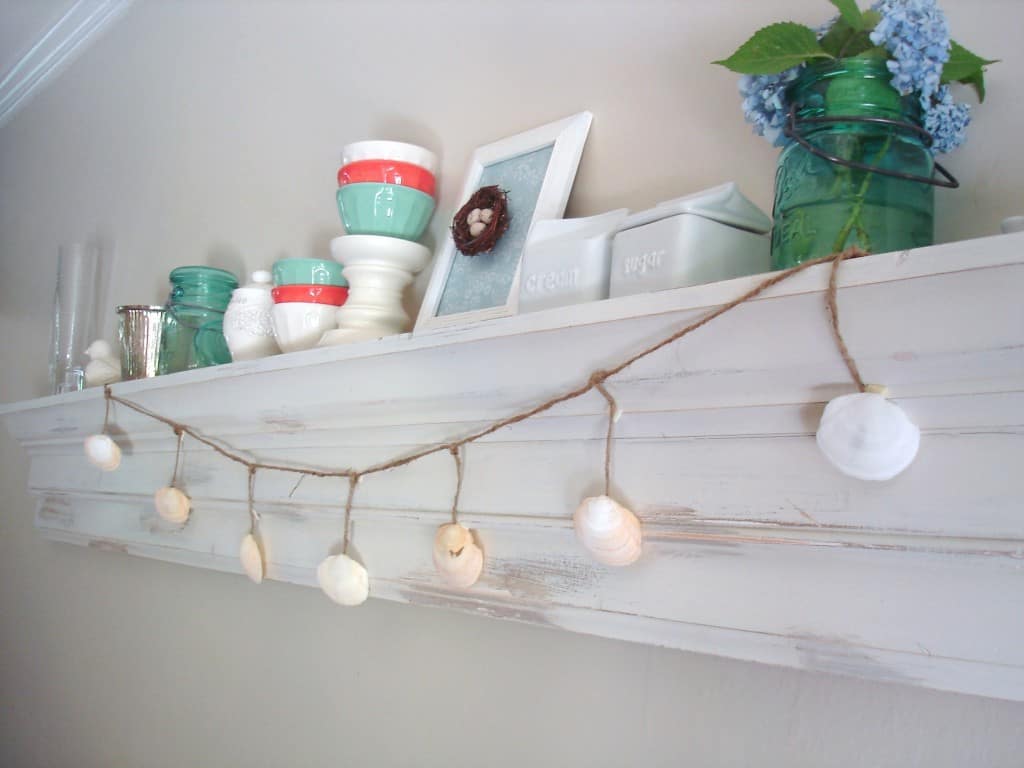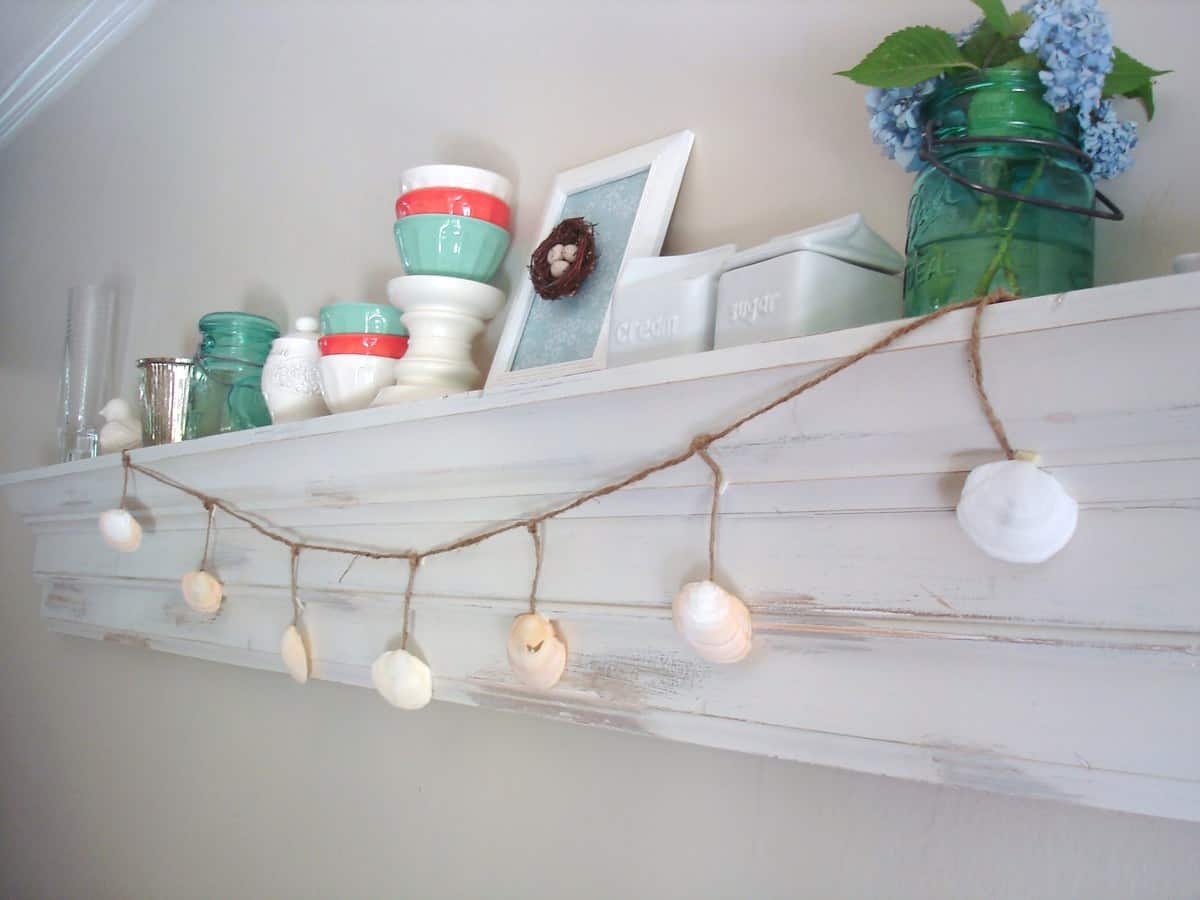 Step 1: Hot glue lengths of twine (mine were about 6″) to backs of seashells.
I used jute twine, but I can see this working with baker's twine or even ribbon!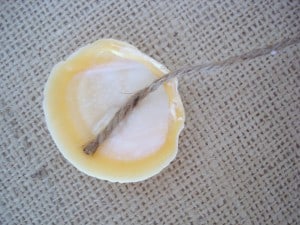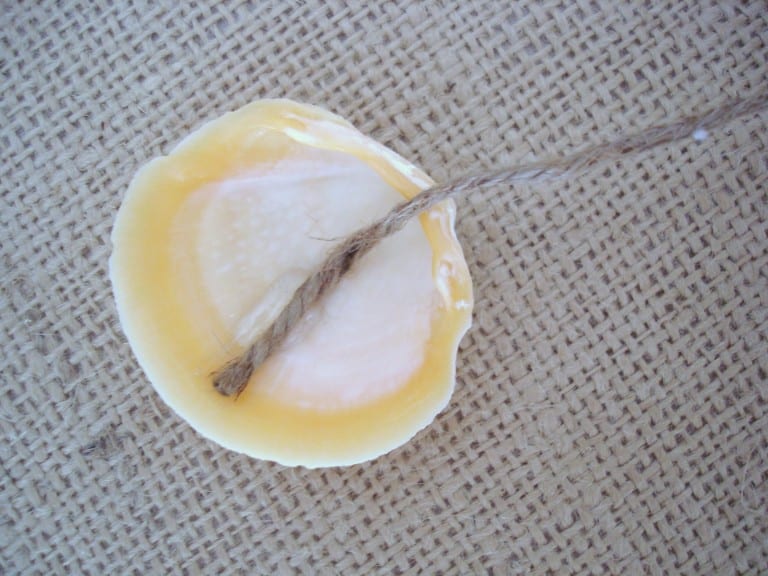 Step 2: Tie these lengths to your longer piece of twine/ribbon and cut off excess twine…the length of everyone's garland will vary. I glued all the shells that I had, figured out how far apart I wanted them spaced, and used that to determine my end length.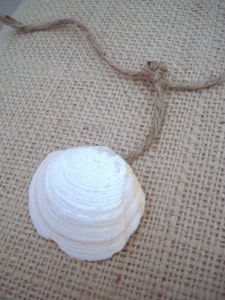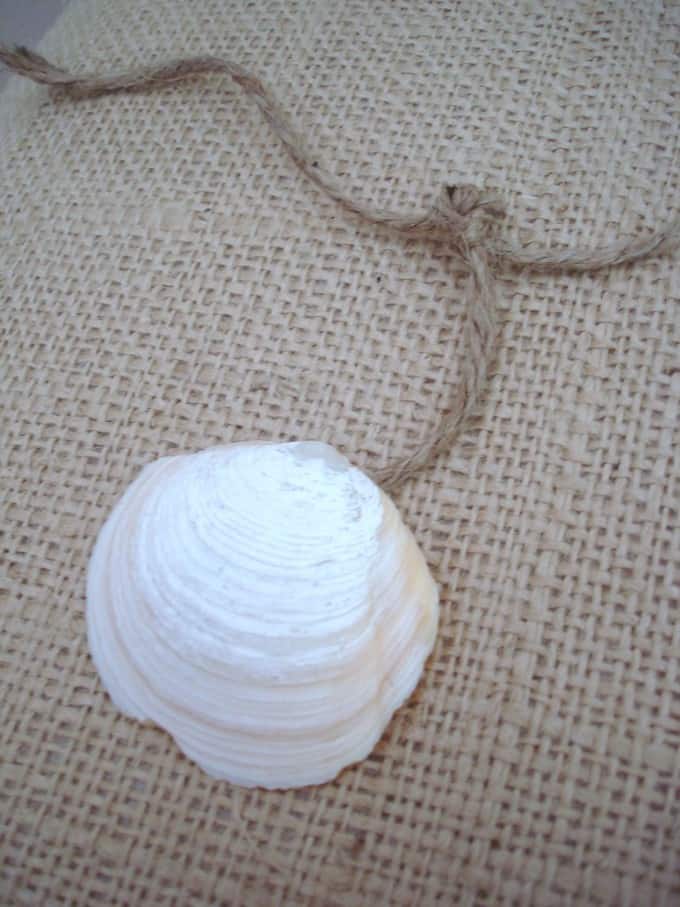 Step 3: Hang and admire! Just one caveat, though…once hung, it'll be a near miracle if all your shells are facing the same direction. It may not be a bit deal to you if they aren't, but it didn't look right to me. I took pieces of foam tape and used that to twist the shells back to the front.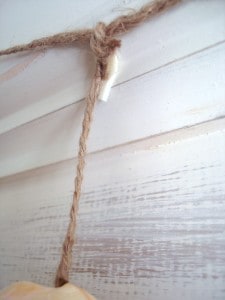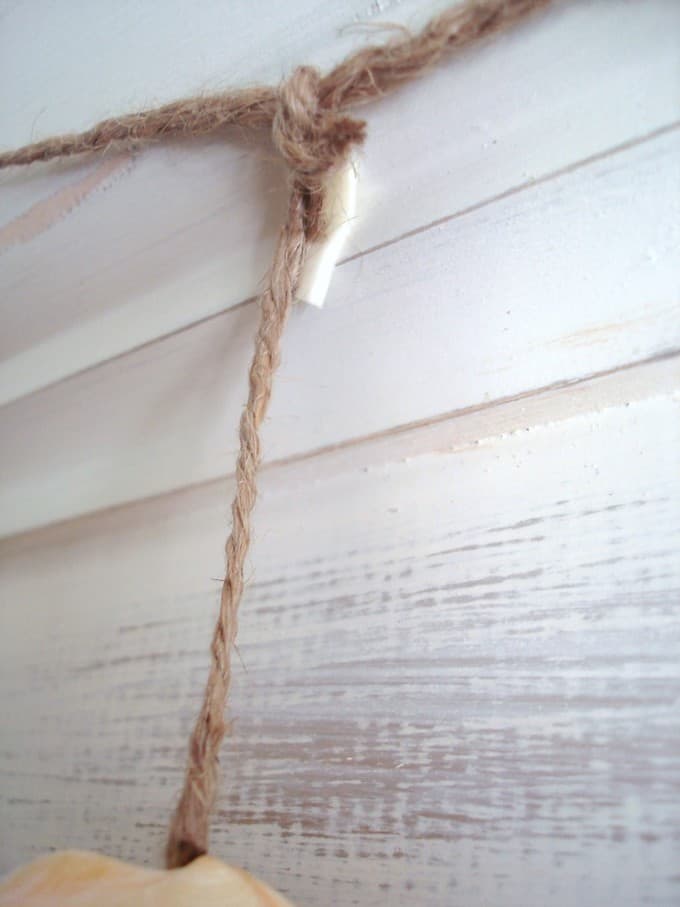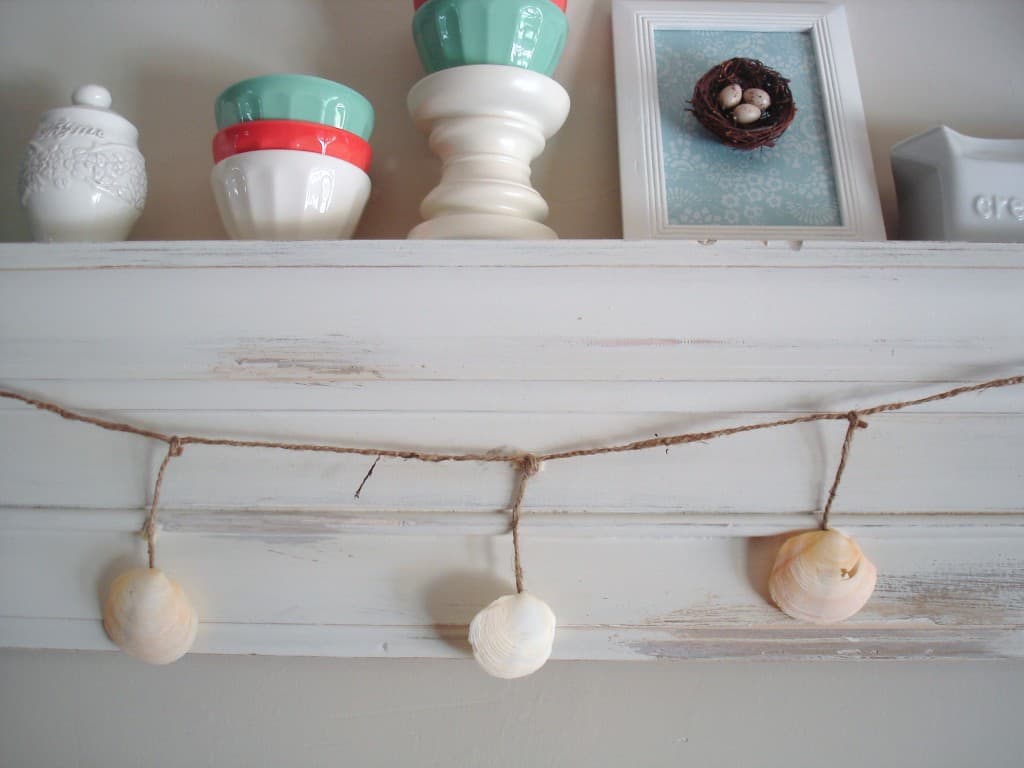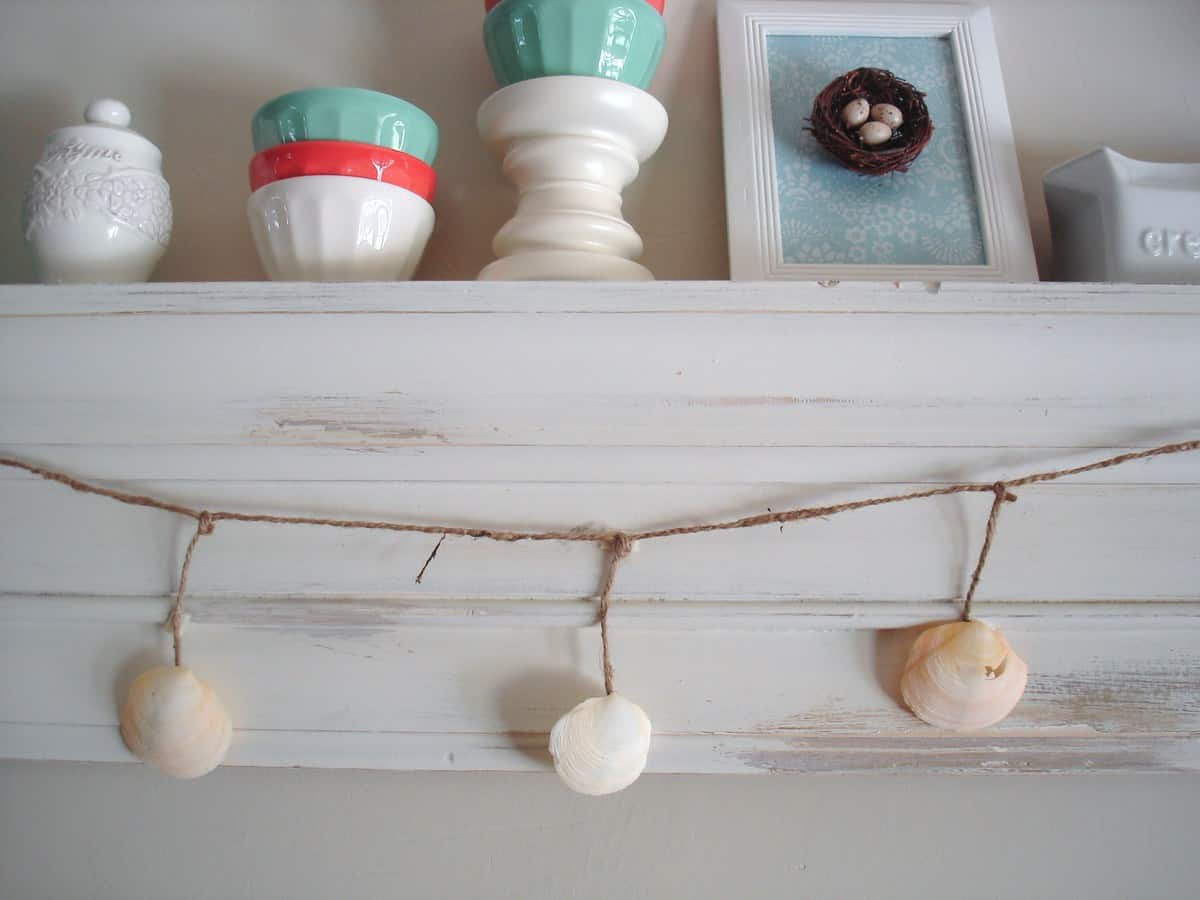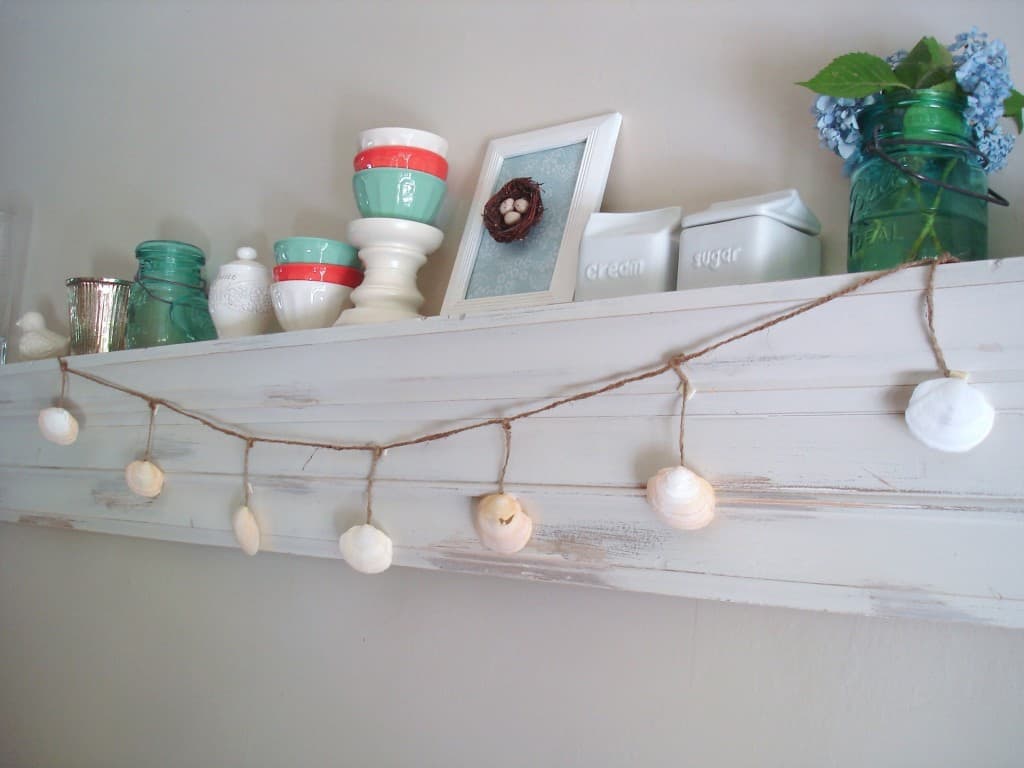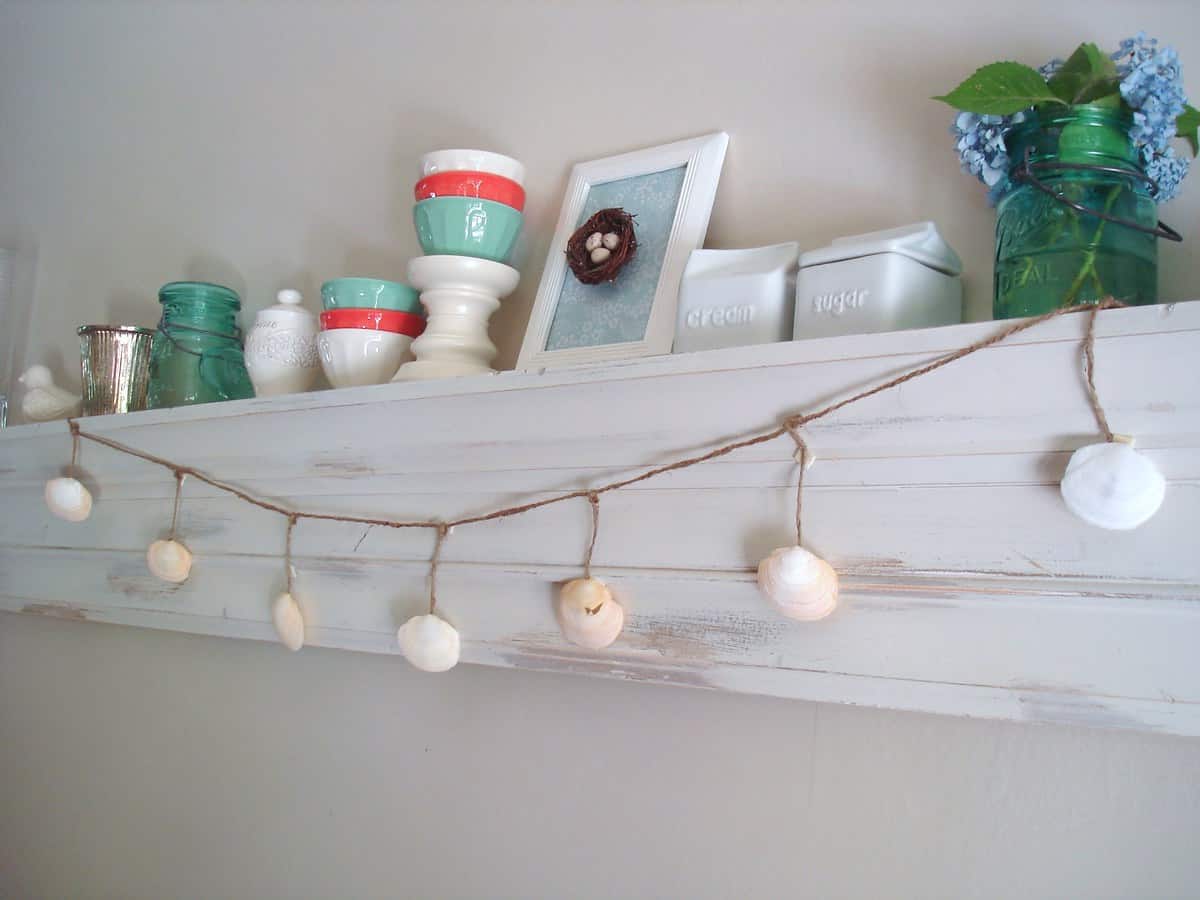 Ta-da! After two craft "fails" this week-I really am happy with how this turned out!
Thanks for reading!