It's that time again! We've partnered with some favorite shops and companies to bring you our Pregnancy and Baby Gift Guide for 2022.
We've split the list into two sections: Pregnancy & Baby. This curated list has something for everyone!
Let's get started…
Pregnancy Gifts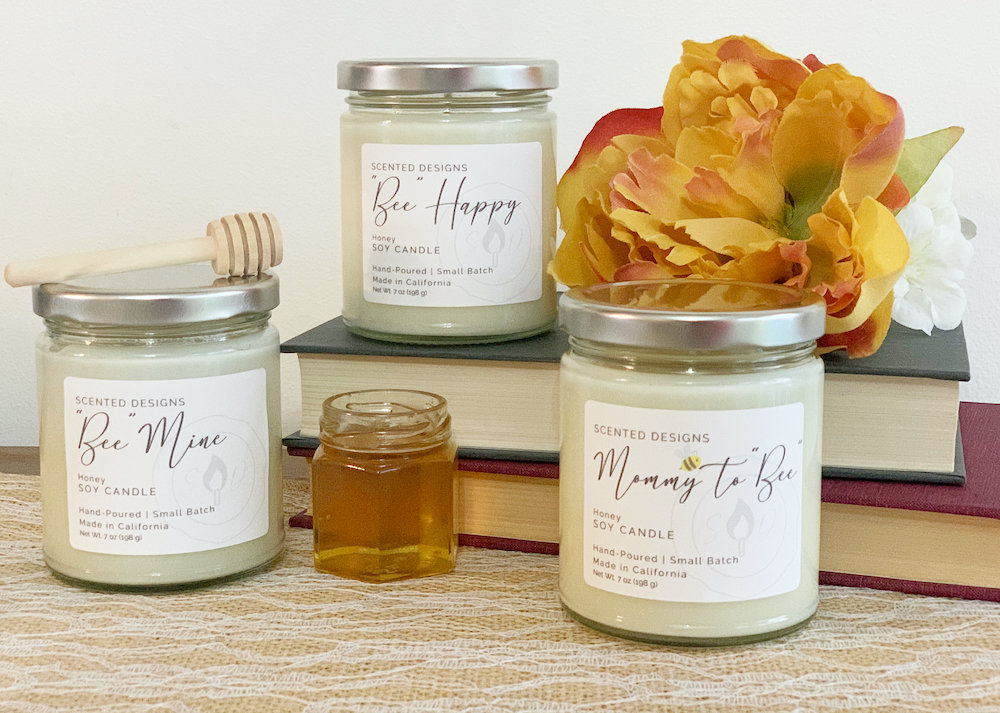 Scented Designs is a company that inspires eco-conscious individuals to say goodbye to empty consumerism and feel empowered to shop their values through our clean-crafted soy candles handmade in the USA.
Our premium soy candles make fabulous gifts, and for the pregnant Mama we have our special Mommy-to-"Bee" candle, featuring a delightful honey scent and an adorable label.
A cute gift for the expecting mom that she's sure to love and enjoy as she counts down the days to her new bundle of joy.
Scented Designs candles are also
Hand-Poured with American-grown soy wax for a high-quality candle that comes from a renewable resource
Made with premium phthalate-free fragrances oils and infused with natural essential oils to keep yucky toxins out of the air for mama
Strong, with a 10% Fragrance Load across all of our candle scents, styles, and sizes – for strong, room-filling fragrance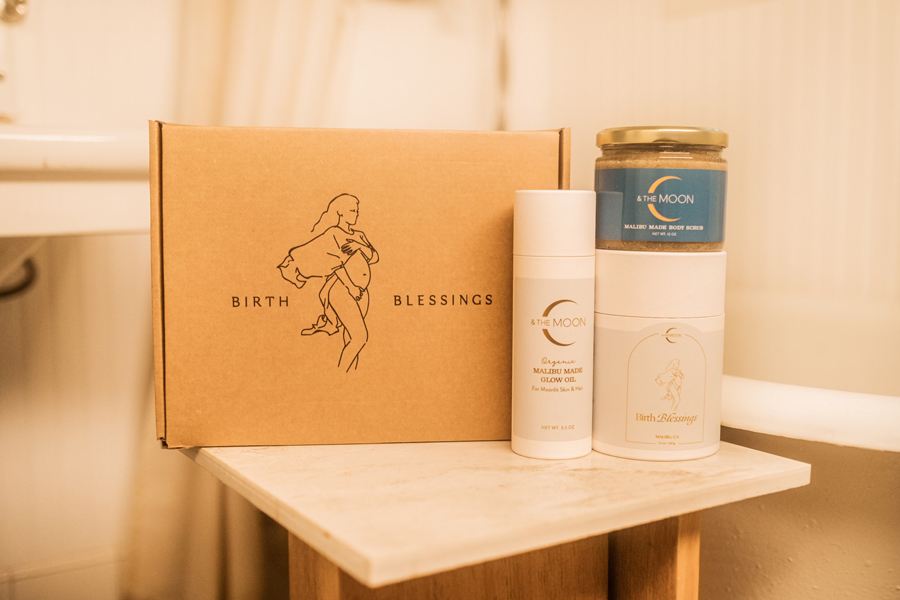 C & The Moon Birth Blessing Gift Set is beautifully packaged in a ready-to-gift box that includes the following products along with a blessing written on the inside:
The Birth Blessing Candle, adorned with Rose Quartz Crystal, is a perfect gift for both those who are about to embark on the journey of parenthood and their community of loved ones.
The Malibu Made Body Scrub is a natural vanilla brown sugar body exfoliator that gently removes dead skin cells and replenishes skin with hydrating organic Malibu Made Body Scrub oils and food-grade vanilla.
With a luxurious blend of organic oils and food-grade vanilla, the fast-absorbing Malibu Made Glow Oil provides skin and hair with the nourishment it needs to stay hydrated, supple, and radiant.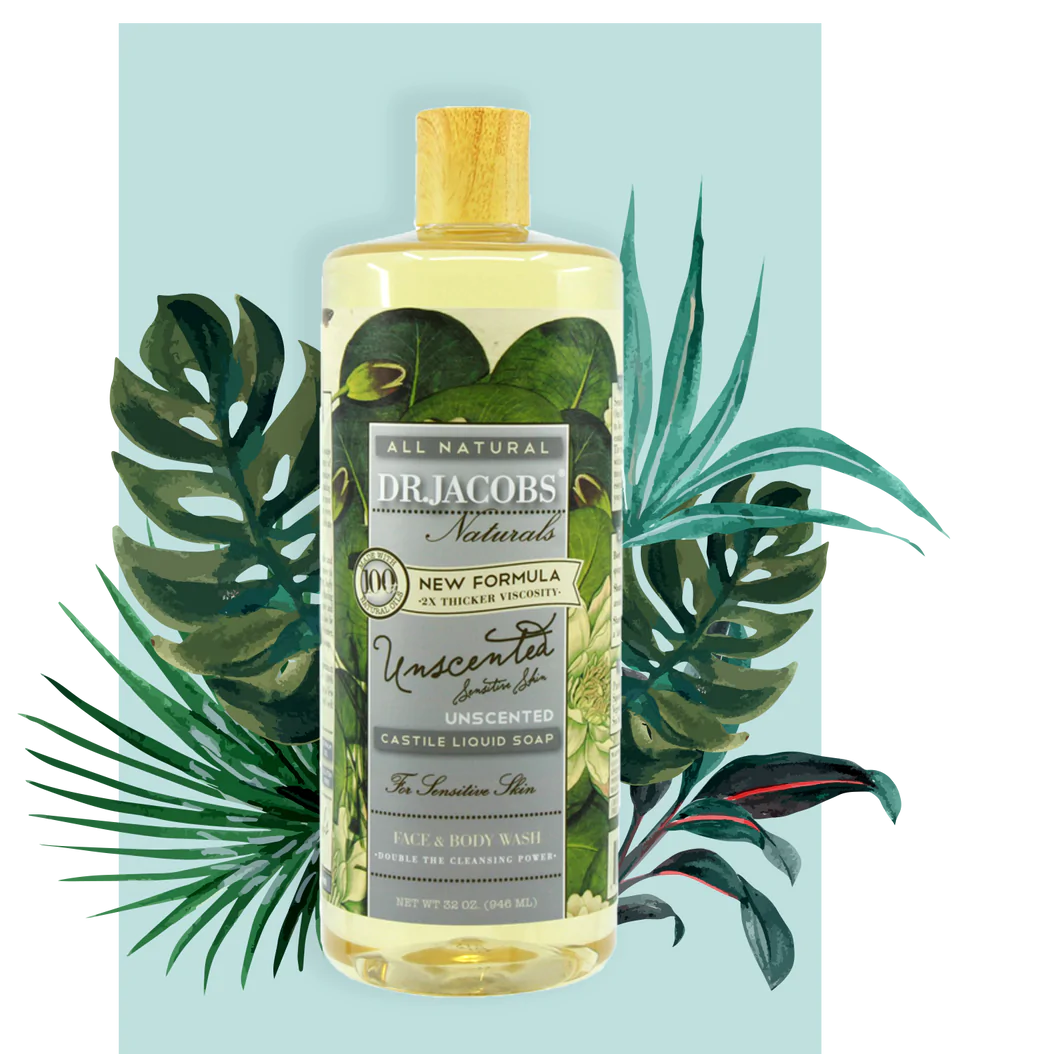 Sensitive skin needs special care. Dr. Jacobs Naturals Unscented Pure Castile Soap is formulated to be extra gentle, hypoallergenic, containing no perfumes or dyes. This mild lather formula cleans without stripping away essential moisture.
Made with antioxidant rich olive and coconut oil (never palm oil), this natural Pure Castile soap has the ability to moisturize, while keeping your skin hydrated all day with no oily residue.
Dr. Jacobs Naturals is a 100% vegetable-based and plant powered soap brand. They are the first and only Castile soap brand that is certified hypoallergenic and dermatologist tested! These all natural face and body care products will never compromise the integrity of even the most sensitive skin! Dr. Jacobs Naturals is the only Castile soap brand that has been awarded the NEA (National Eczema Association) seal of acceptance.
Their line of body soaps are nontoxic with tons of moisturizing properties from their Olive oil and Coconut Oil base, perfect for eczema and chronic dry skin sufferers alike. They also offer an array of other vegan plant-based products including bar soap, hand soap, air fresheners, and much more!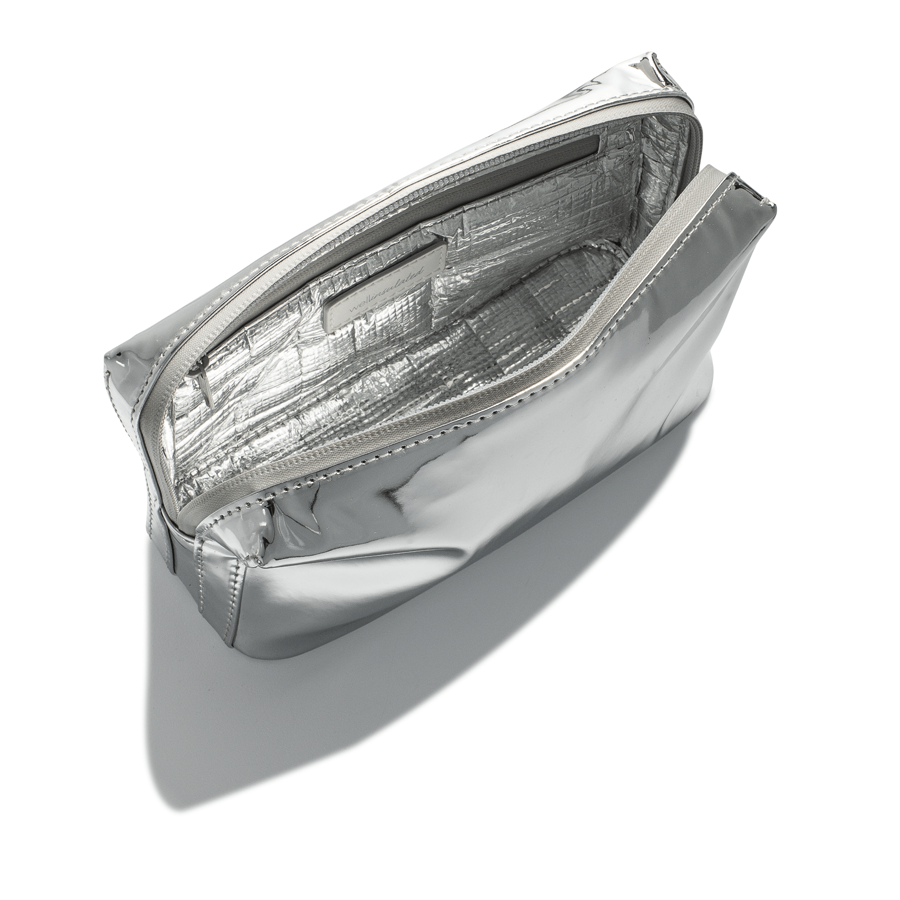 This high performance bag is the perfect gift for new moms. It's insulated, waterproof, super easy to clean (inside and out), durable and chic! Perfect for carrying your temperature sensitive items like bottles, snacks or supplements. We love the silver Beauty Bag for it's compact size (and gender neutral color) but there are multiple sizes, shapes and colors to choose from!
Baby & Gifts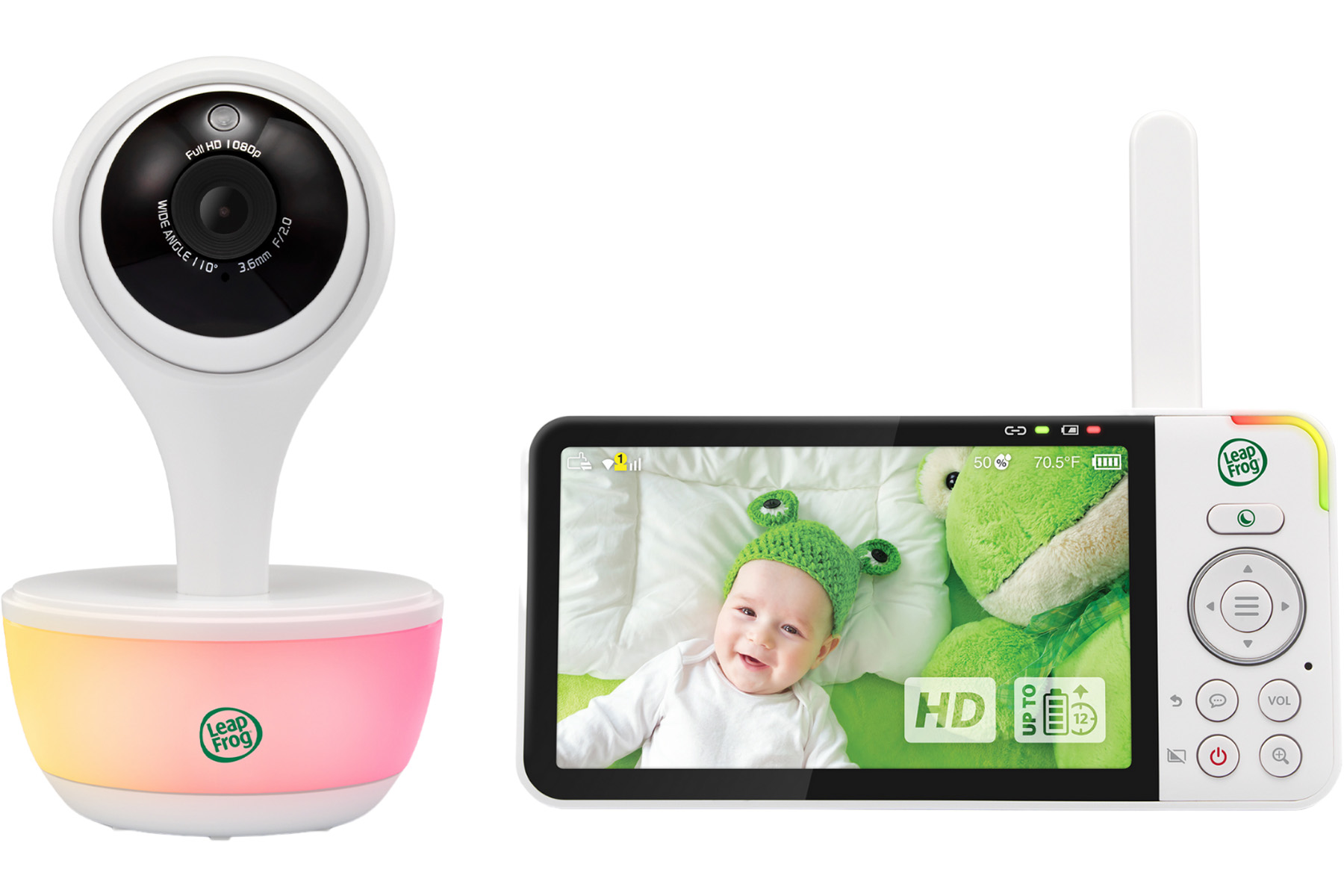 LeapFrog®'s first-ever line of baby monitors, available at major retailers nationwide, consists of seven models including both smart video baby monitors and video baby monitors. The monitors include premium features such as smart remote monitoring, high-definition video, color night vision, adaptive color light and in-app sleep tips from the experts at WeeSleep™.
Each of the baby monitors in this premium collection feature color night vision technology, which allows parents to see their baby with vivid clarity. To create a comfortable environment for baby, each of the monitors also features smart sensors, including motion, sound, temperature and humidity sensors, and an adaptive color night light that adjusts to the room's brightness, illuminating a dark nursery for baby. The LeapFrog smart video baby monitors offer a 5 or 7-inch 720p high-definition parent unit for use at home, and the option to see and hear baby remotely on a smartphone or tablet through the LeapFrog Baby Care app.
The free app also offers sleep tips and advice from the experts at WeeSleep™ and allows parents to keep track of their little one's sleep. Two of the models come equipped with two camera units, allowing parents to place the cameras in different rooms.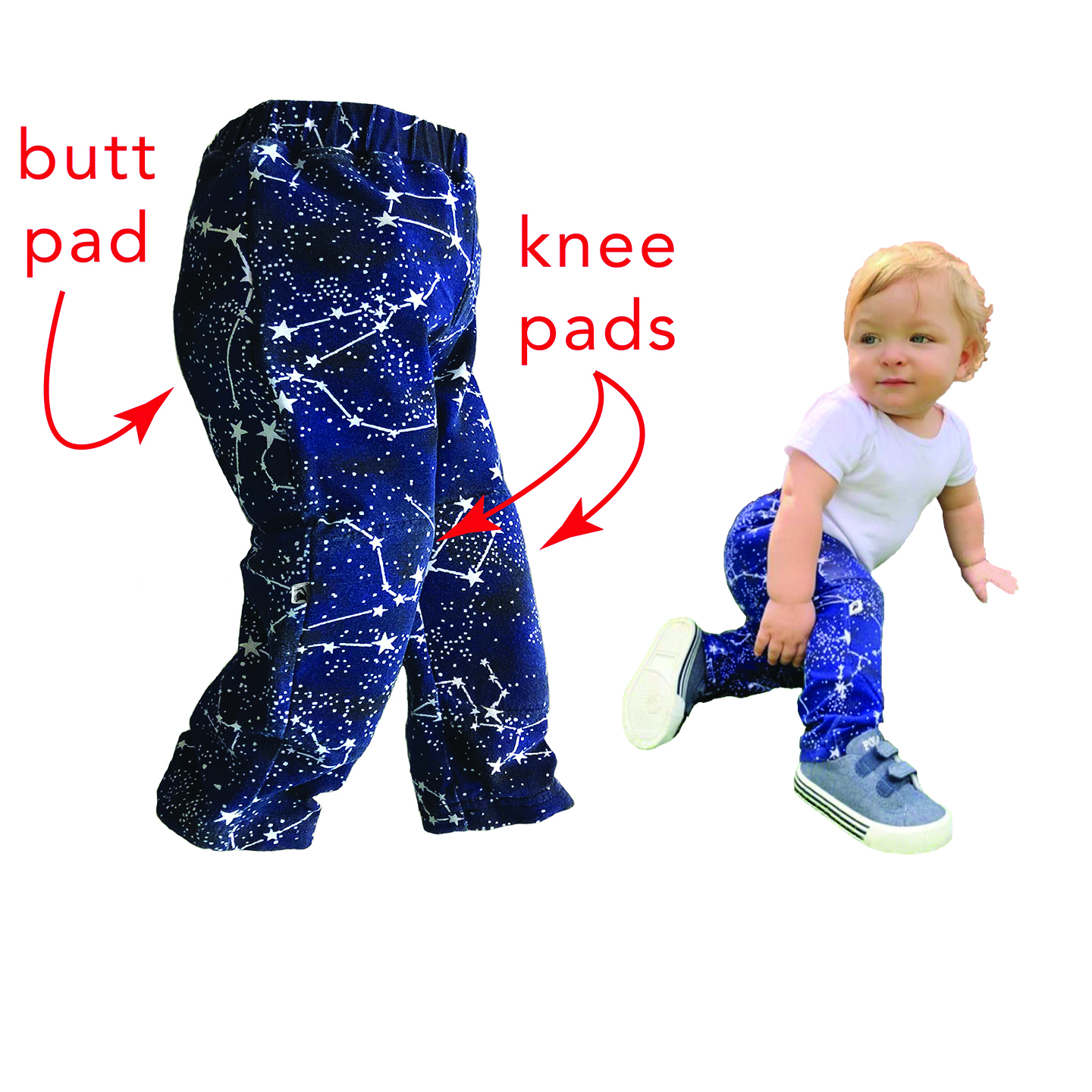 These padded pants are made with protective 3D padded technology in the butt and knees inspired by the protective materials used in motorbike and ski apparel, jackets, gloves and helmets. The design absorbs the shock from falls and gives toddlers a boost to get back up.
Even after hundreds of falls, the material does not fatigue, giving it the ability to last for years (and through multiple kids). The padded layer of mesh is fully breathable, allowing little ones to be comfortable and play all day long without having moisture or heat build-up. Lead-free, lightweight, moisture-wicking fabric that provides babies and toddlers with the protection that need without getting in the way of their busy day.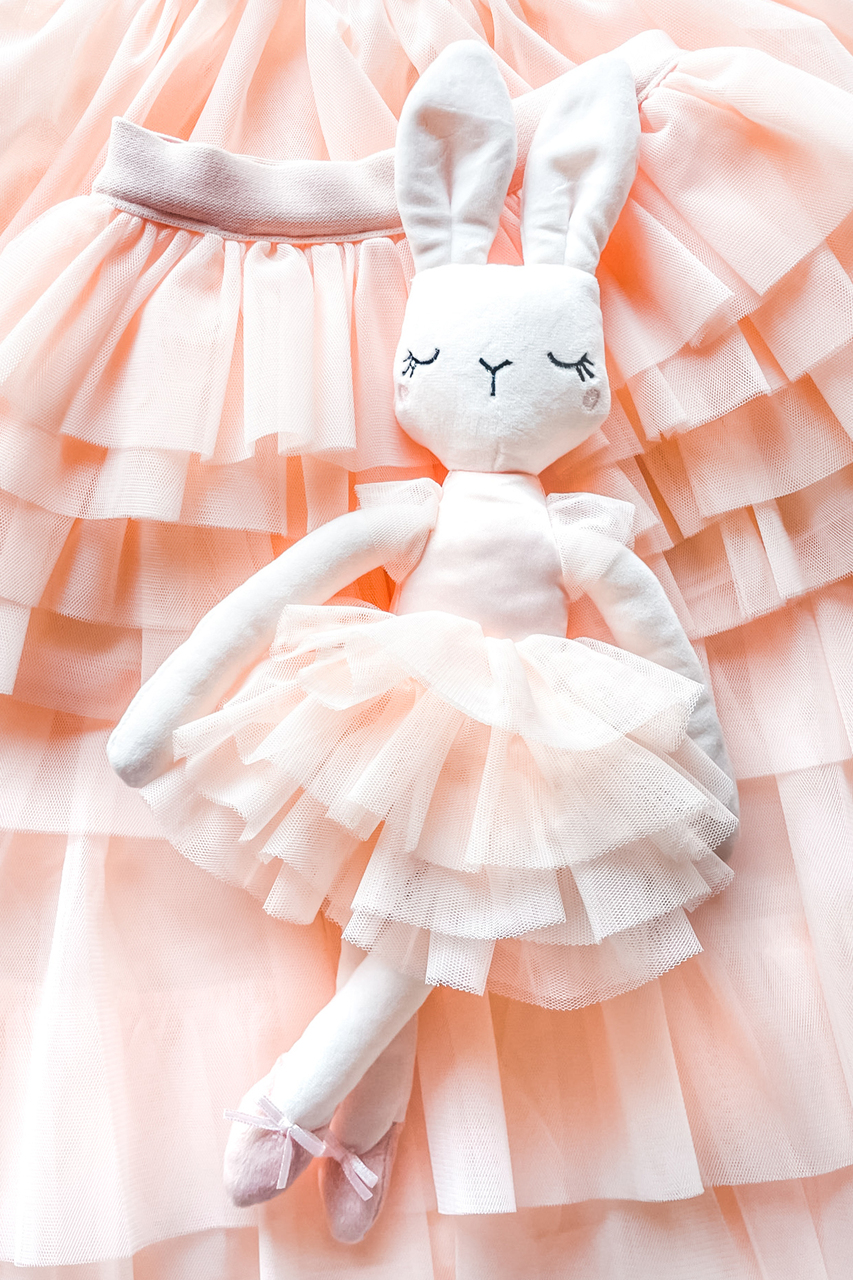 The perfect mini for your mini! Add a little magic to your mini's room with this pink and white plush bunny doll with whimsical tulle dress.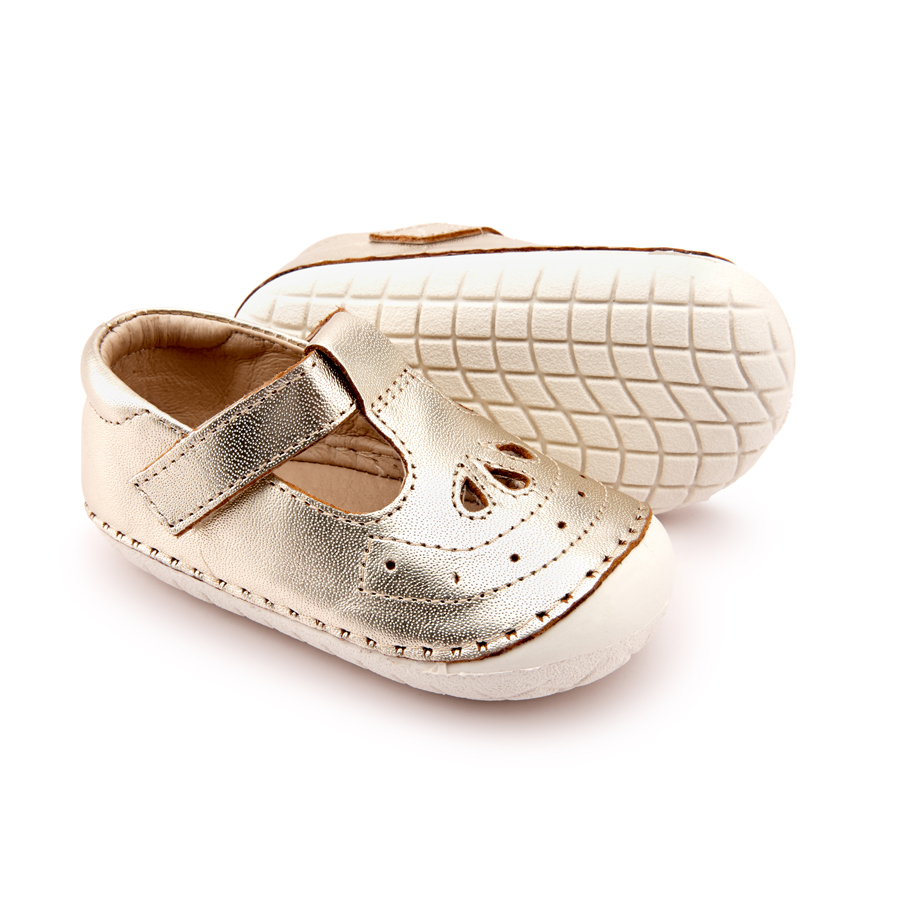 These Old Soles Girl's Royal Pave T-Strap Sneakers (in gold) are an exclusive on JustShoesforKids.com. Made with premium leather and flexible soles, this updated classic is available in sizes 4M up to 9M and retail for $64. JustShoesforKids.com offers a selection of stylish footwear, clothing, accessories and toys for children ranging in age from newborn to big kid. Brands featured include Igor, Old Soles, Hoo Shoes, My Brooklyn and Livie & Luca, among others. For every pair of shoes purchased, JustShoesforKids.com donates 1% of net profit to the ELIJA Foundation for autism outreach.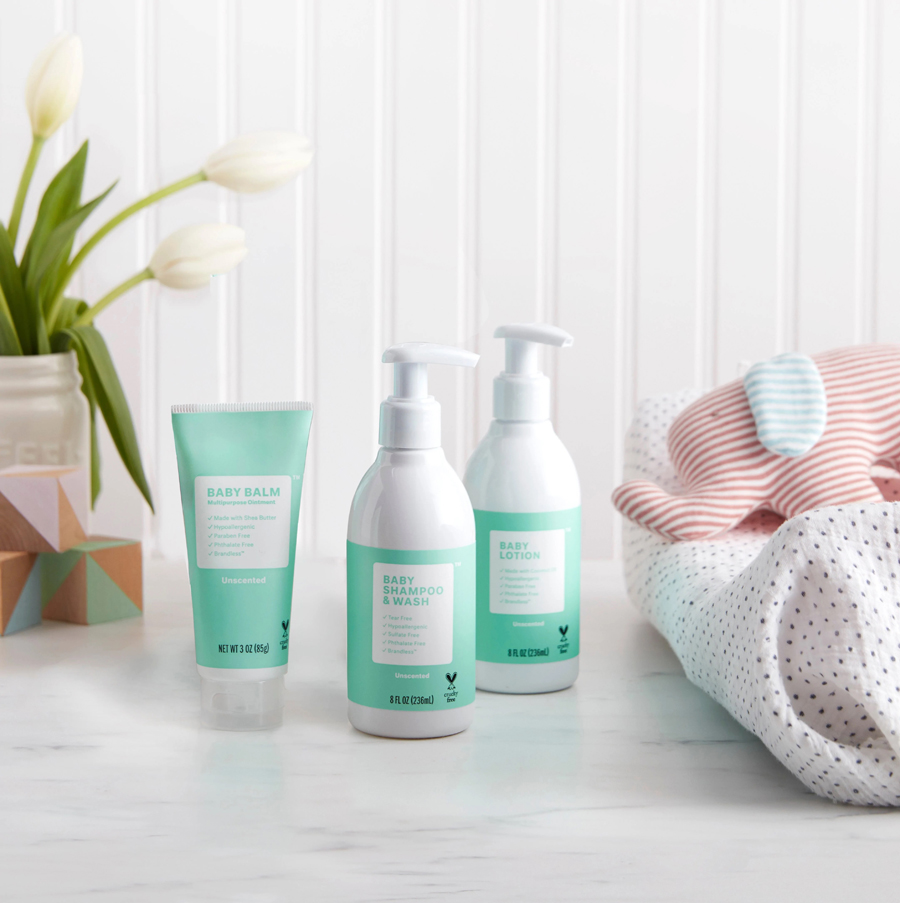 Everything you need for your traveling baby, all in one place. This baby bundle is stocked with hypoallergenic, gentle and effective baby essentials and a few necessities every parent needs to help hide the "I haven't slept in days look." This bundle is worth $123 and includes everything mom needs, including a Multi-Purpose Balm, Unscented Baby Lotion, Tear Free Baby Shampoo & Body Wash, Coconut Water Body Butter, Makeup Removing Grapefruit Facial Wipes, Depuffing Eye Gel, Rosewater Facial Toner Spray, Woven Cotton Basket – Small, and an Organic Fringe Blanket.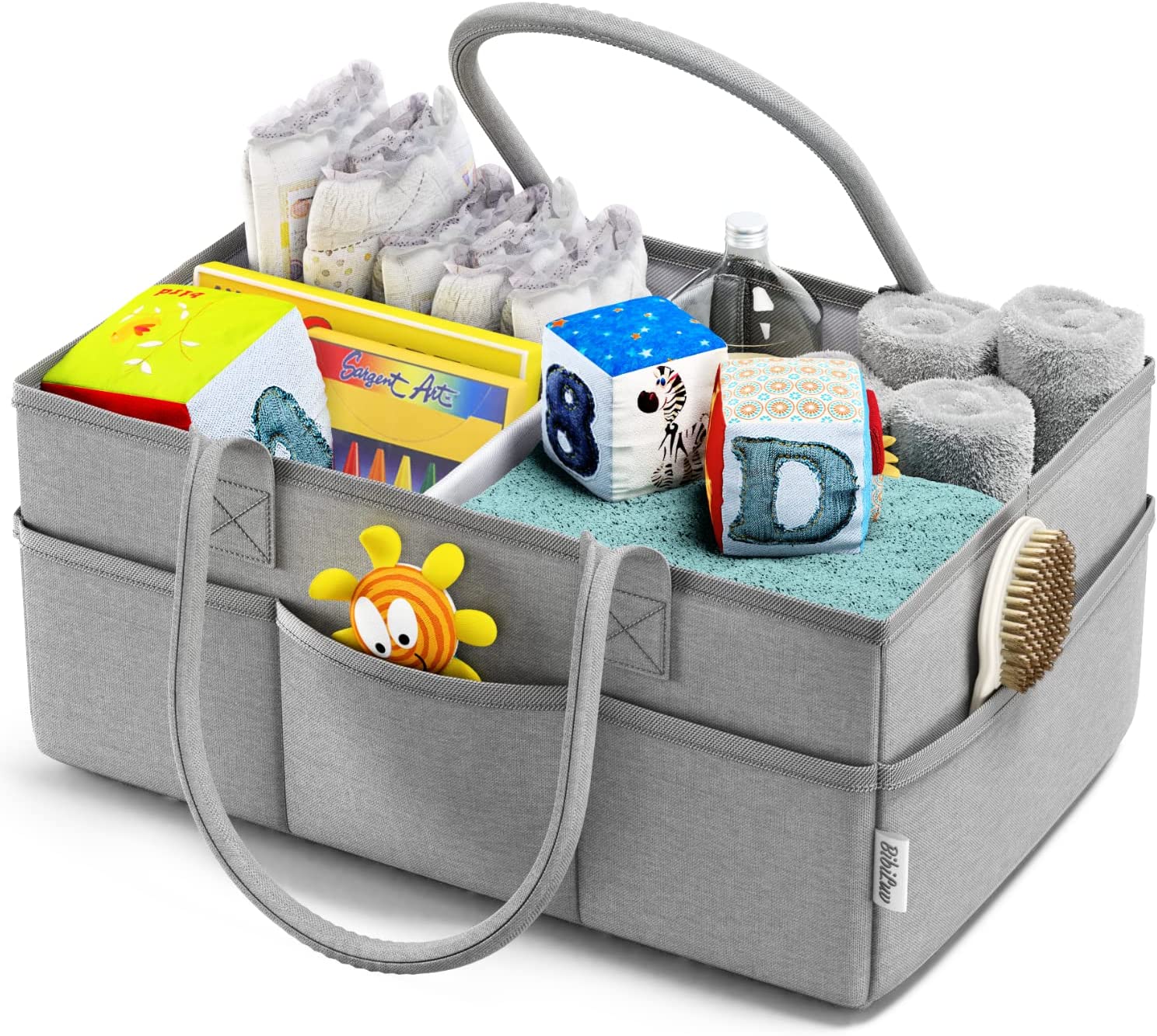 Becoming a mother brings a lot of happiness but at the same time carrying all your baby's essentials in a bulky backpack could be frustrating, especially when you're traveling – Don't worry because we bring you the most fantastic yet best diaper caddy called BibiCaddy.
It's ingeniously designed for both mom and dad, giving them the freedom to pack all their baby's essentials at once because of its spacious compartments and 8 pockets for the ultimate organization. Moreover, it's not only meant for storing baby's essentials, but you can also use it for art supplies, items to store for beach trips, students can use to organize their study materials, etc. Now, you've the freedom to carry all your baby on-the-go essentials without straining your shoulders, thanks to our BibiCaddy!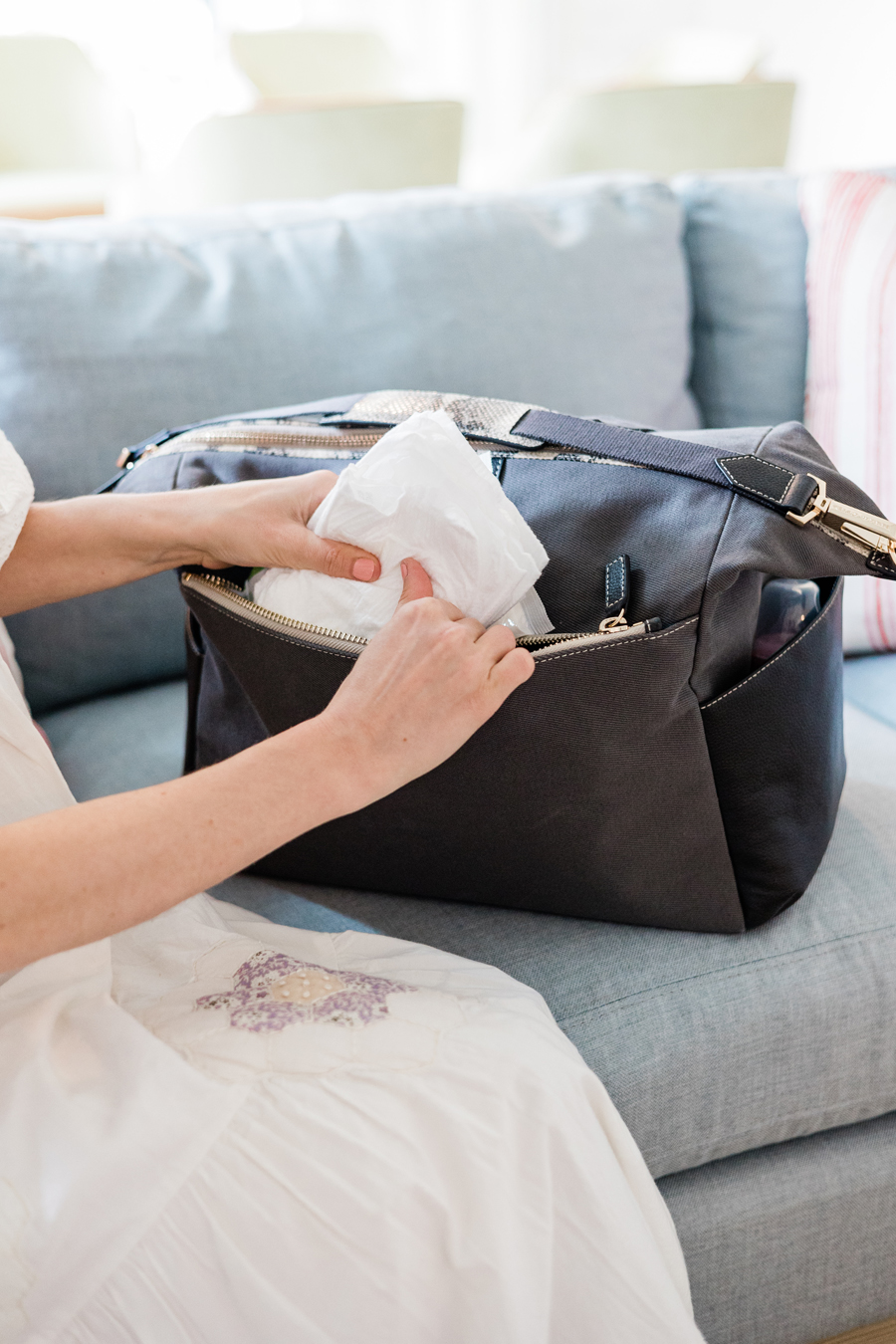 This bag is designed by moms for moms to keep you organized while toting around everything you and your baby may need without sacrificing style. The Bump, Baby & Beyond Diaper Bag has a place for everything, with a huge interior, tech storage spots, a variety of thoughtfully included pockets – from mesh to insulated to exterior – and even a key ring to make sure you never lose the important things! Bonus? It can be worn two ways, either over the shoulder or as a backpack, to ensure you can be hands-free when it's needed. For Bumpin' at the hospital to beyond the newborn stage, this bag will carry you through this beautiful chapter of your life!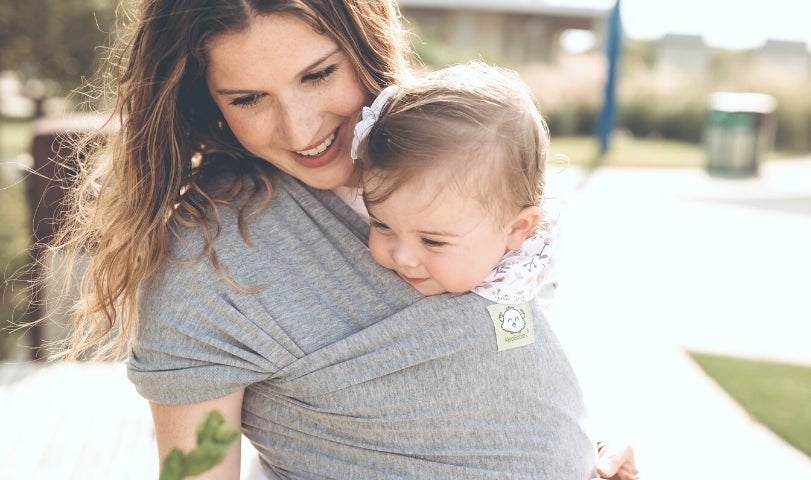 Founded in 2017, KeaBabies has quickly won the hearts of over 3 million parents worldwide. Offering organic, earth-conscious products at a reasonable price, KeaBabies can help you make parenting look easy! With thousands of reviews on Amazon and a community of parents to connect with, KeaBabies was founded by two parents with the goal of creating a community to foster the next generation. Featuring products for every stage of life, including drool bibs and swaddle wraps to postpartum support bands and maternity bands, let KeaBabies support you in the journey of parenthood.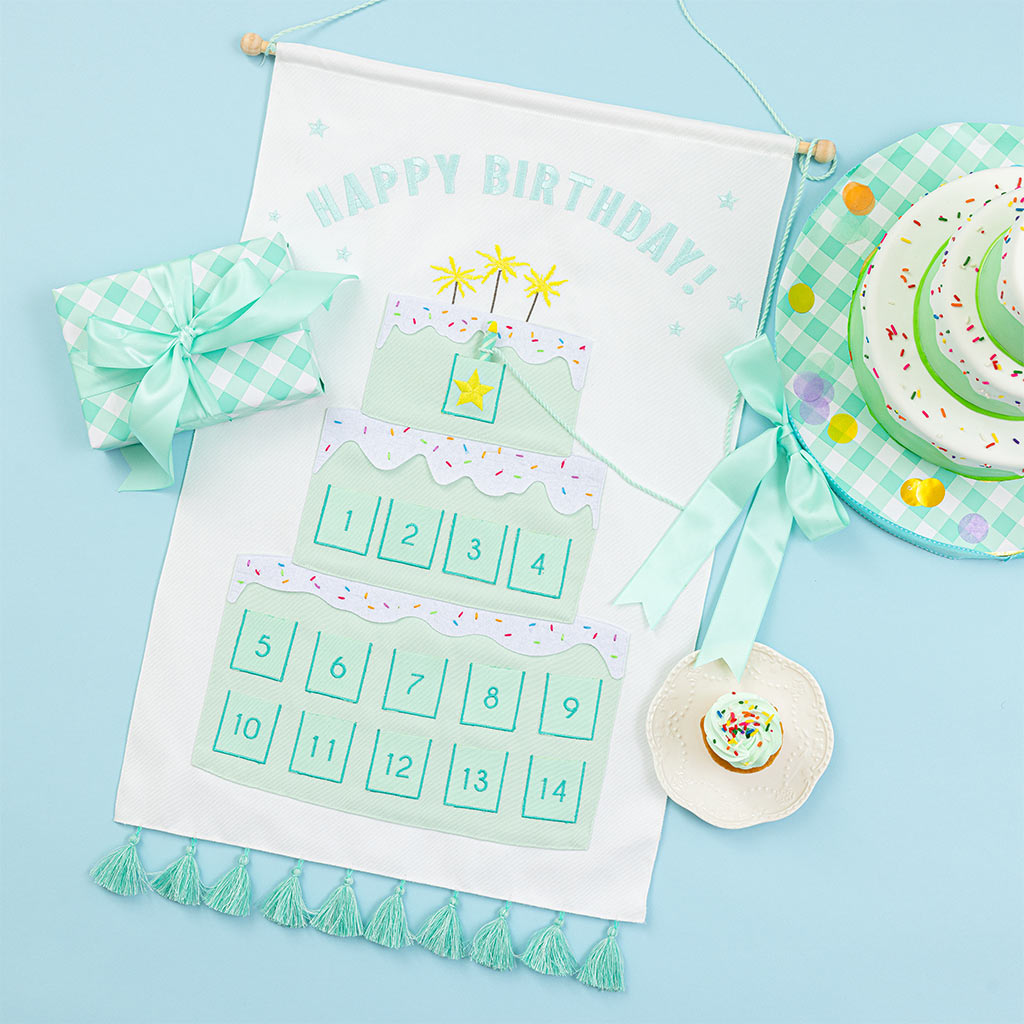 After two years of drive-by birthday parties and Zoom celebrations, it's time to make kids' birthdays way more magical! Fashion designer turned beautiful space maker Kristen Plumb is here to help. Dubbed the CEO of Celebrations for her passion for creating beautiful spaces for family celebrations, Plumb has launched Britsy Bean, a line of birthday décor items perfect for celebrating every birthday sweetie in style, including the:
Britsy Bean Birthday Countdown Calendar – $65
Start a magical tradition with your child! Move the candle on this birthday cake calendar from pocket to pocket to count down to the big day. Bring the calendar out year after year to make deliciously sweet birthday memories.
Britsy Bean Birthday Banner – $58
Easy to hang, this beautiful banner can be placed anywhere in the house – including on the birthday child's bedroom door the night before their birthday! Banner includes Velcro numbers 1-12 so it lasts year after year.
Birthday Photo Prop – $30
Snap a shot of your birthday star year after year holding this adorable photo prop and watch your gorgeous kiddo grow from year to year! Includes Velcro numbers 1-12 to document every age.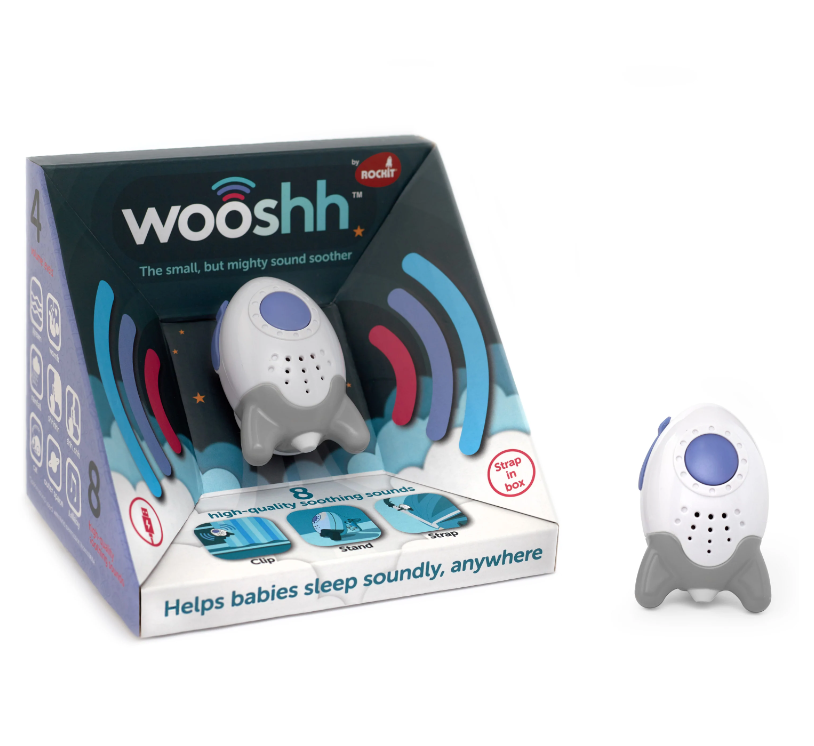 This tiny but mighty sound soothing device features eight soothing, CD-quality, sounds with four volume levels, 1-hour or all-night modes, and easy USB recharging. Place it within earshot of baby to mask disruptive noises and help them drift off to sounder sleep. Sounds include womb sounds with pink noise, heartbeat, swooshing sound, purring cat, and the authentic sounds of outer space, courtesy of NASA. SRP $34.95.Amazon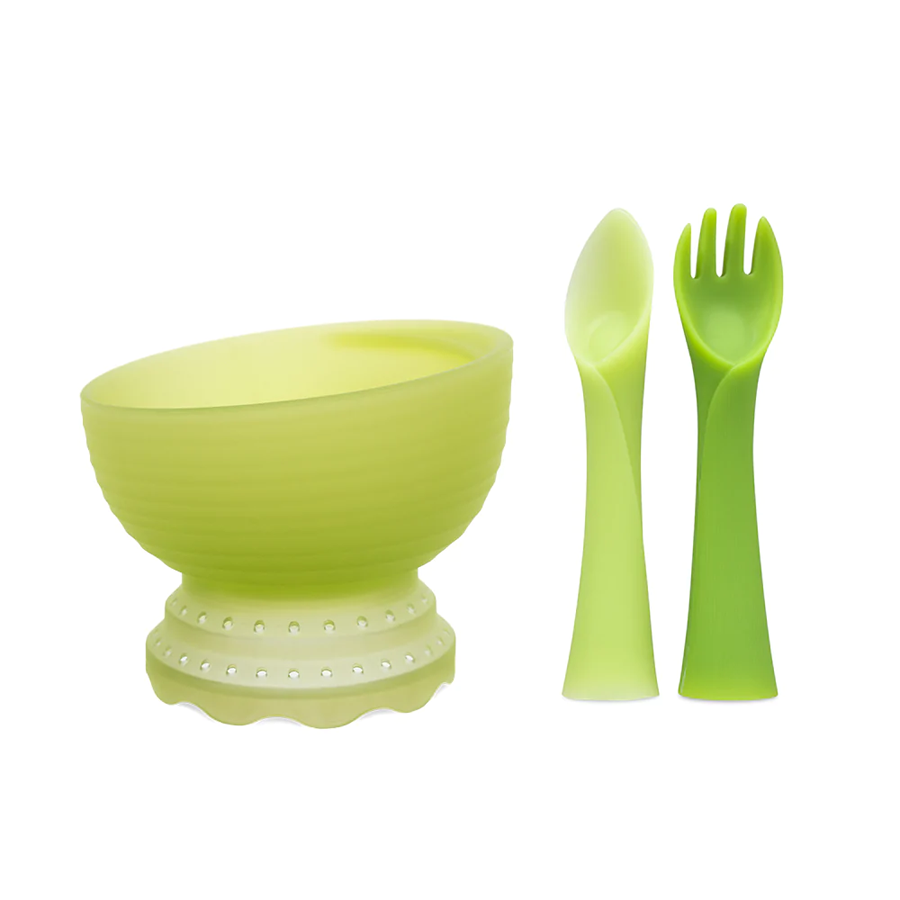 Olababy is the leader in modernized feeding, and their training spoon + fork with Steambowl bundle is no exception. The SteamBowl has a smart lip for easy scraping and scooping, is easy to clean, has a collapsible base designed for steaming and serving, plus is dishwasher + microwave safe!
The training Fork + Spoon Set is a perfect self-feeding utensil set for learning and developing fine motor skills and dexterity. Made with soft silicone the utensils are safe and help prevent potential gum bruises and protects newly erupted teeth.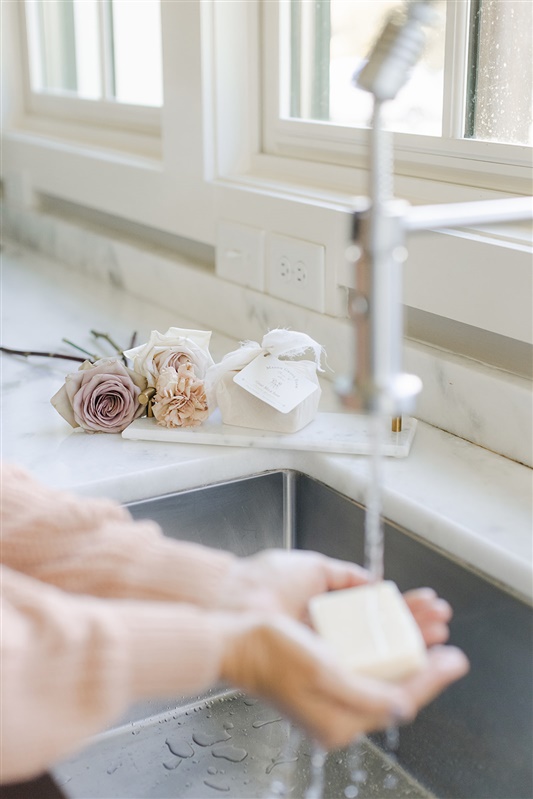 Calm your baby's sensitive skin with a Gentle Baby Balm. A multipurpose balm is made only from natural ingredients for soft, supple skin. It helps ease diaper rash, nourish dry, cracked skin, and settle inflammation. Soothes skin while providing intense moisture and essential vitamins to skin to create a protective barrier to protect against irritants. Made with clean ingredients only to care for your body. Hydrate your baby's skin with Gentle Baby Balm.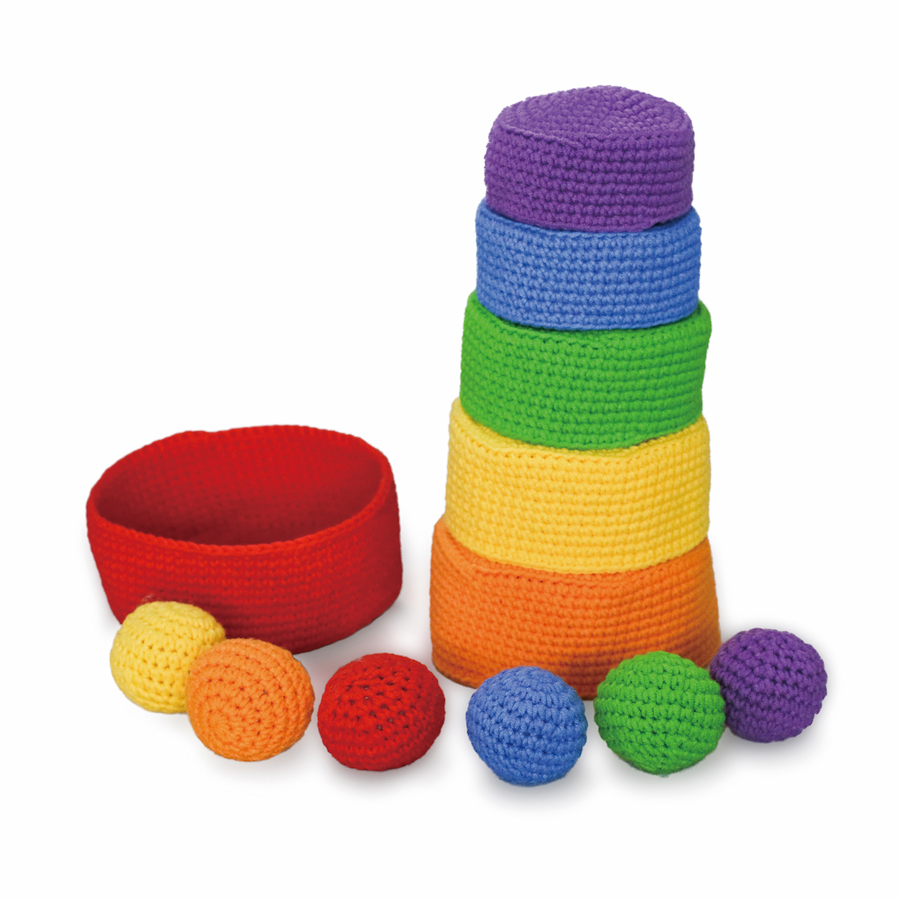 A beautiful color matching toy for toddlers, this 13-piece Rainbow Bowls and Balls set, will have little ones squishing, stacking, matching, counting and more. This plastic-free toy is great for teaching motor skills, sorting and hand-eye coordination through fun play.
Beebee+Bongo are a Singapore based company with a focus on creating eco-friendly, sustainable educational toys for growing kids. All their items are ethically made by partners in Cambodia and are fully safety certified. And they offer free shipping on all their products in the USA.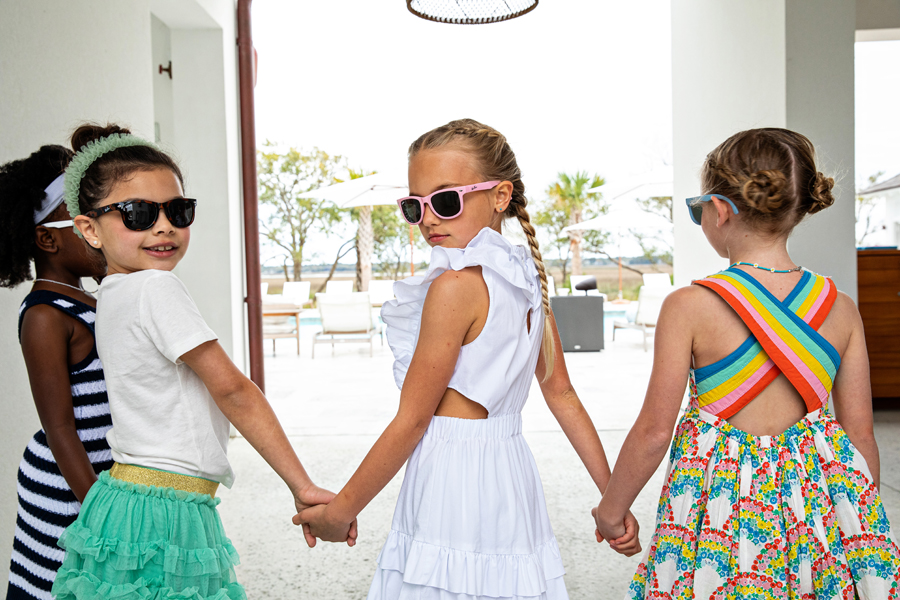 WeeFarers embodies the iconic look, now reimagined for young eyes. Now for ages 0-1, 2-3, 4-6 and 7-12+ years old. The brand's polarized lenses that reduce eye strain and minimize glare from the ultraviolet rays of the sun, providing 100% UVA and UVB Protection. Polarized, FDA-approved impact-resistant lenses with the highest protection rating: UV400. Designed by parents for a comfortable and flexible fit that reduces direct sunlight exposure, these stylish sunglasses are great for everyday wear!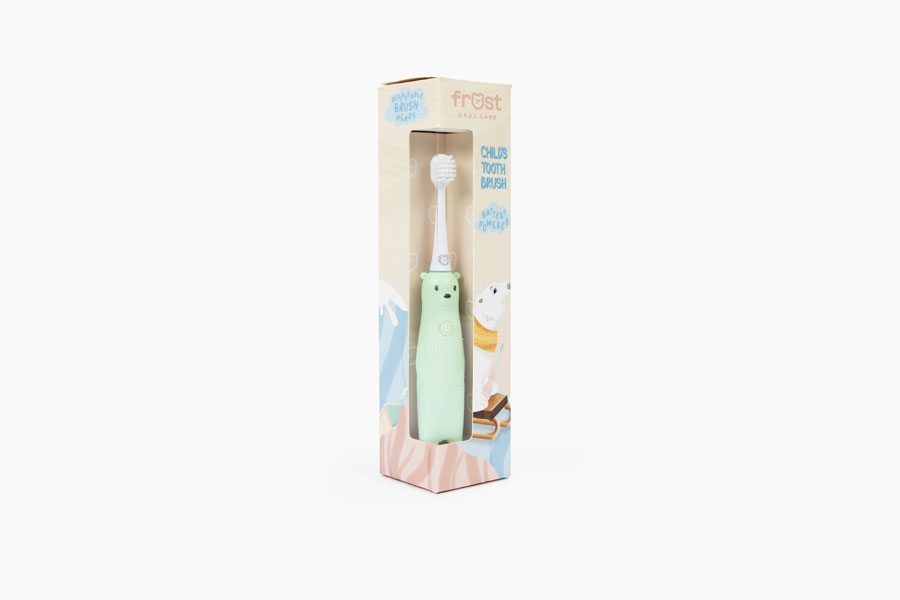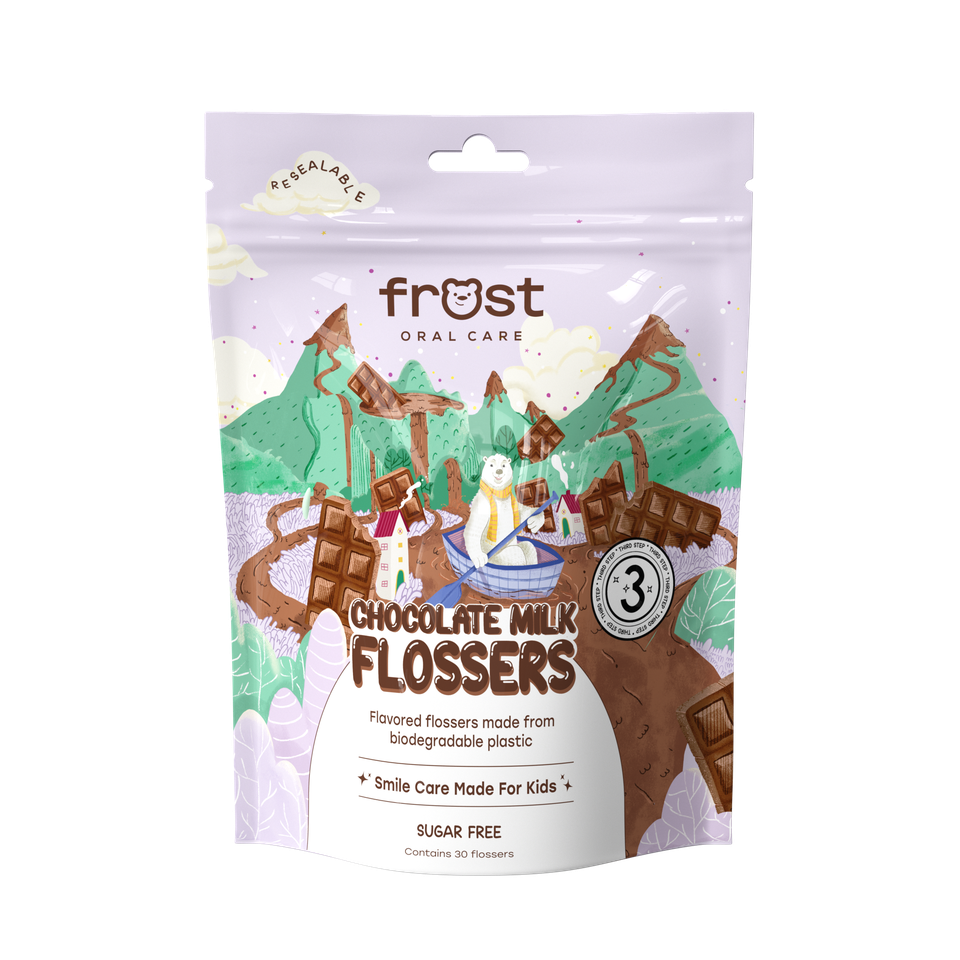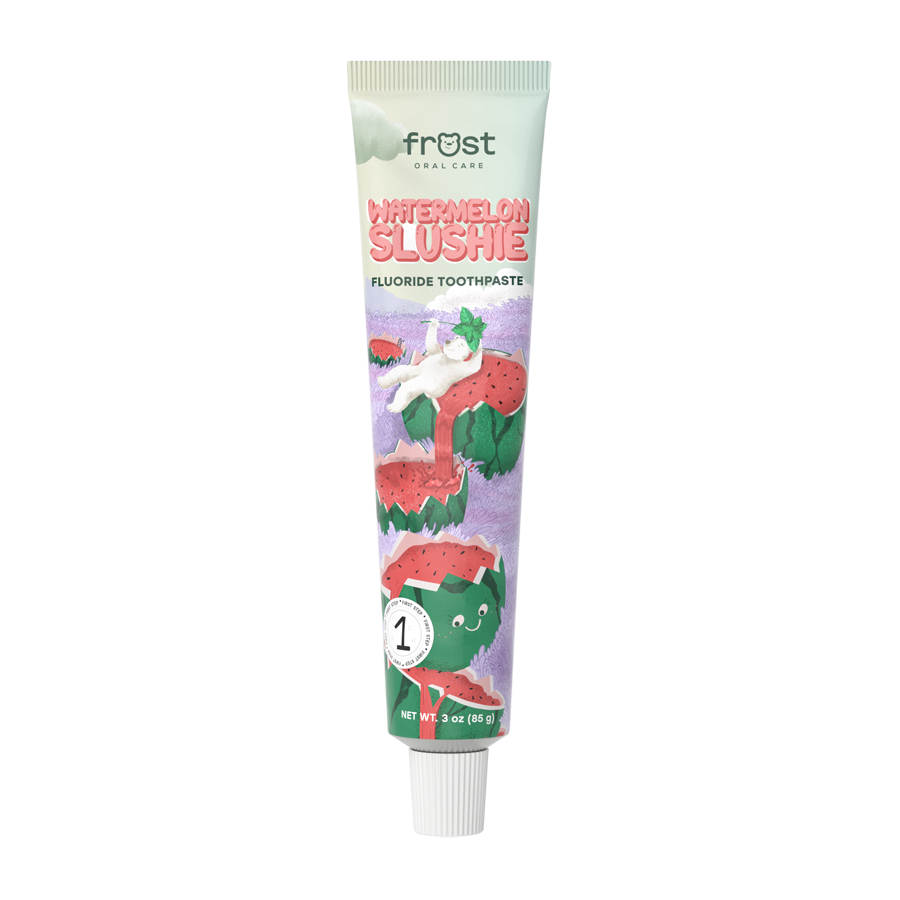 Frost Oral Care is perfect for mom's navigating motherhood and in the early stages of dental care for babies/toddlers. Frost set out to engineer an oral care line for kids using healthy, kid-friendly ingredients—because mom and dad deserve peace of mind, and kids deserve a consistent (but tasty) brushing routine. Frost keeps its standards high by never using toxic ingredients like SLS, carrageenan, propylene, glycol, triclosan, and more.
Birthday Cake Toothpaste (Fluoride-Free) ($9.95): With its tropical and juicy flavor, this toothpaste will have your kids love brush-time in the morning and at night. Its gentle formula prevents cavities and helps teeth grow healthy and strong. Ingredients include lavender oil for its anti-inflammatory properties, goji berries for nutrients, and hawthorn berries to strengthen gums. Even though this toothpaste tastes amazing, it's sugar-free!
Brush with the newest cavity busting tools from FROST:
Child's Battery Powered Toothbrush ($19.95): This cute bear-shaped brush offers a powerful cleaning experience and requires just one (included) AAA battery. With a replaceable brush head, easily switch out the bristles so little smiles stay healthy, clean, and strong.
Child's Manual Toothbrush (2-pack) ($12.95): Frost's Manual Toothbrush was made with antibacterial bristles so your kid's little teeth and gums will be in good shape. Plus, with its plant-based materials, your little ones are helping to save the Earth one brush at a time.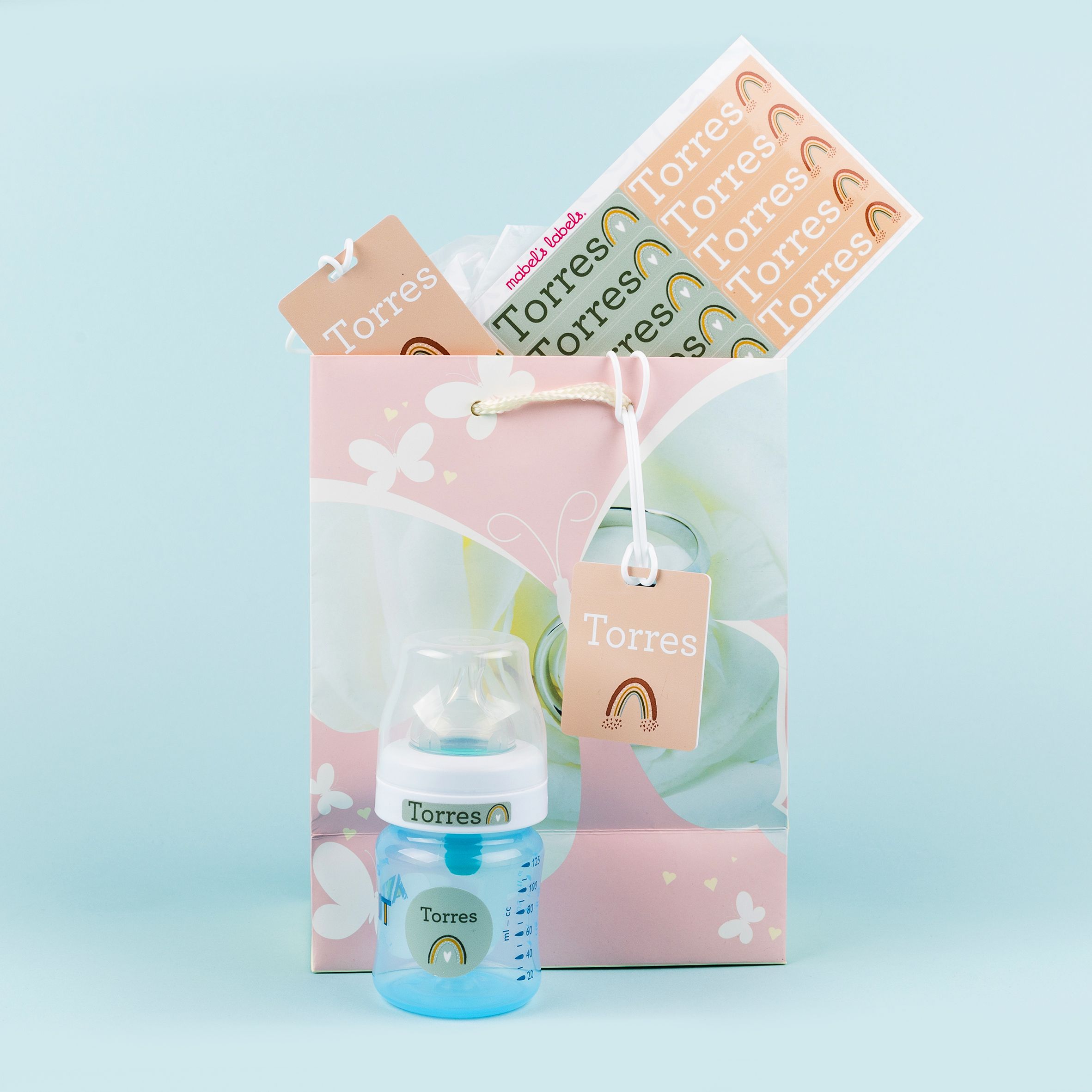 Mabel's Labels Baby Shower Label Set is sure to have friends and family oohing and ahhing over this perfect gift to celebrate a new bundle of joy. This sweet, personalized gift has all the name labels needed for the essentials in the first year. In addition, it is fully customizable to suit the style of the new parents; making it not only thoughtful but one of the most useful gifts they'll receive. Durable, dishwasher, and laundry safe labels are considered a new baby essential.
Thanks for reading all about our Pregnancy and Baby Gift Guide 2022! Have a great day!