When we bought our home, the family room had dark wood paneling throughout.
We decided to paint it versus taking it down, and we've been happy with the results. Only problem? It's a pain to get nails in and out of it, and, if you're familiar with my "put it up, take it down, rinse and repeat" style of decor-you can see the issue I've been having.
Enter picture rail…
Isn't she pretty?
This easy solution allows me to change out the photos, frames and ribbon on a whim. The how-to is fairly simple. We purchased our picture rail, cut it down to size, and nailed it to the wall like so: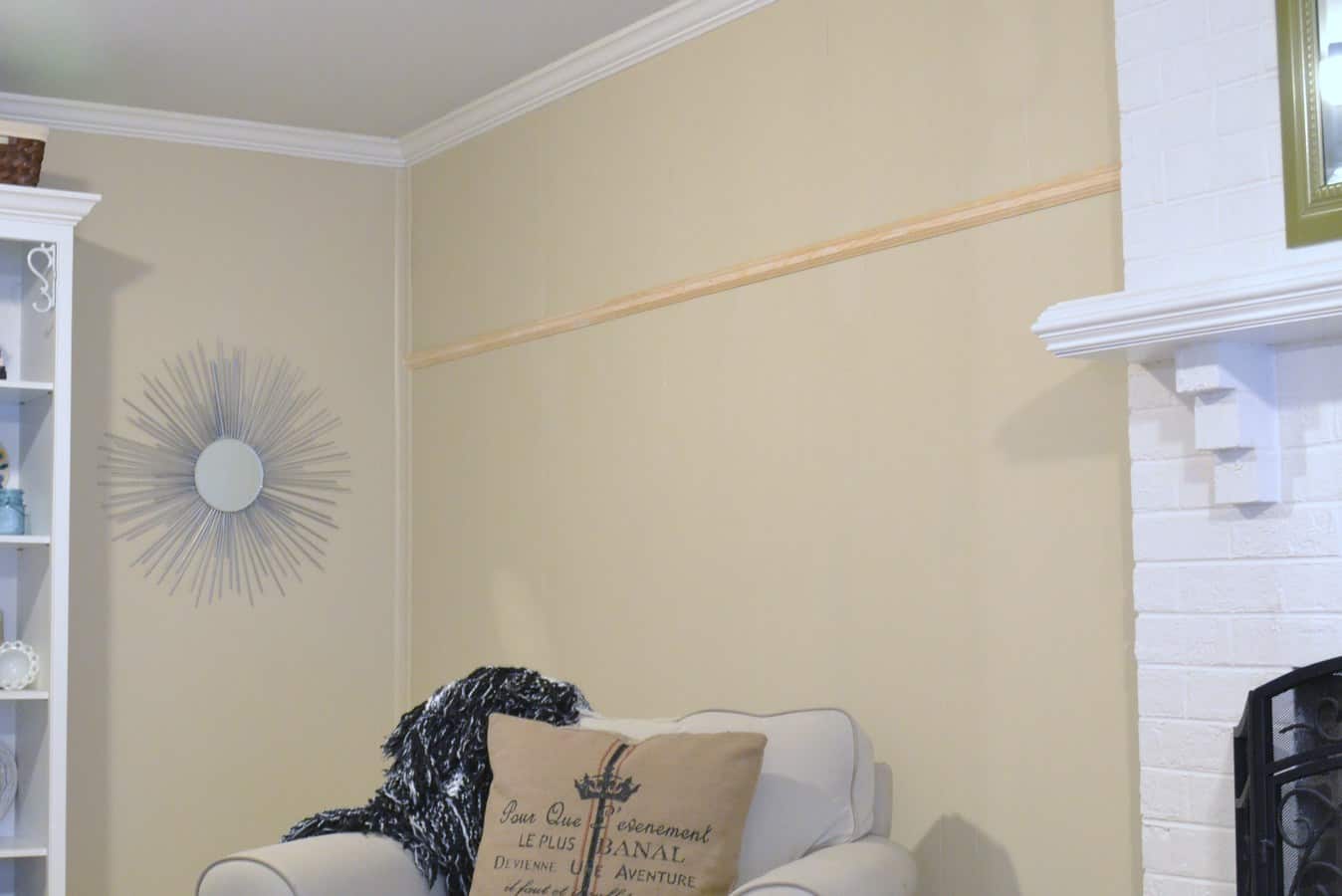 After painting, framing, and hanging, we were done!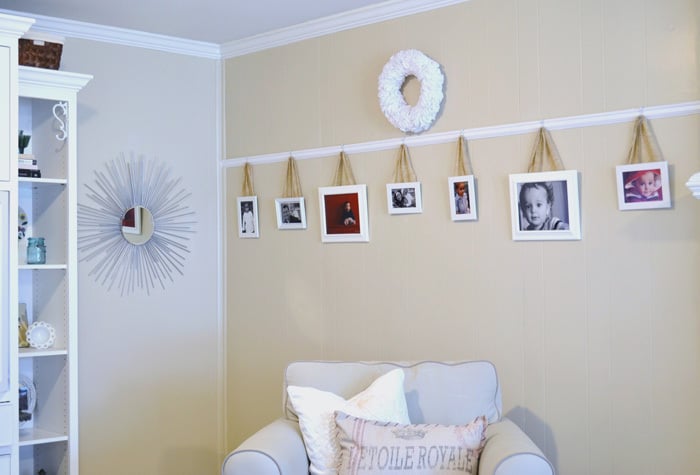 It took me a while to decide (no surprise there), but I ended up going with white frames, both black & white and color photos, and burlap ribbon for hanging. I love that you can easily change the whole look by changing up these simple elements!
What do you think? Do you have picture rail in your home?