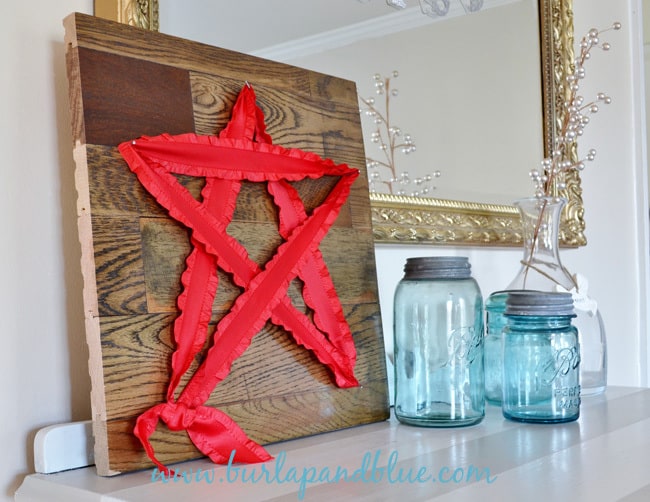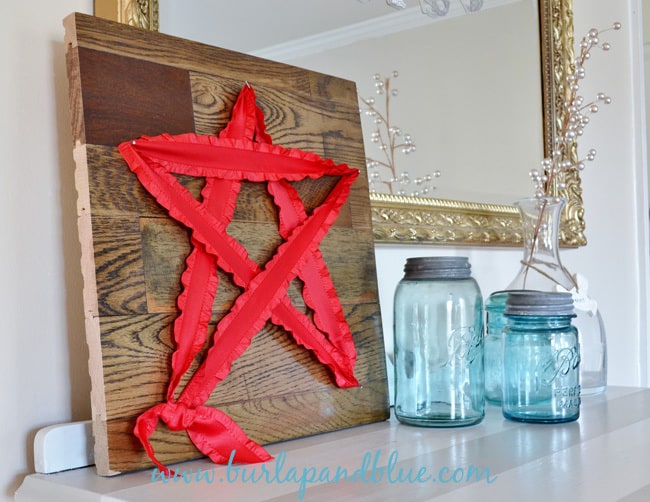 Is there any end to the inspiration to be found on Pinterest? I kinda doubt it. A couple of months ago, I saw a pin for a ribbon star pallet from Beyond the Picket Fence. I pinned it, knowing that it was one that I would come back for at a later date.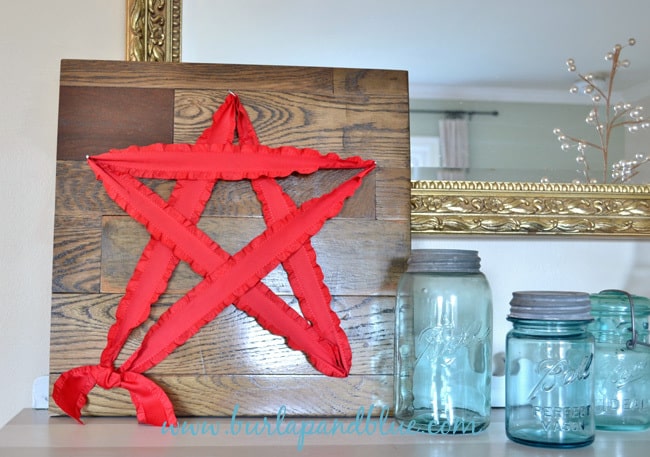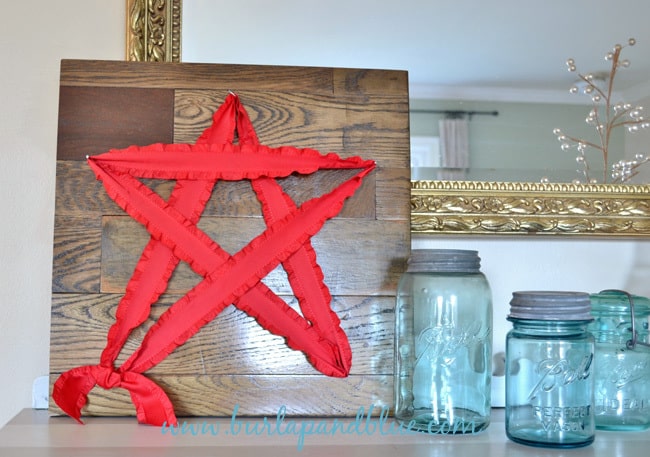 When I saw this ruffled ribbon at Michaels earlier today, I knew it was the perfect complement to the rustic, imperfect wood scrap I'd been saving for this project. Want to make one for yourself? Just hammer in a few nails, wap the ribbon around the nails, and tie.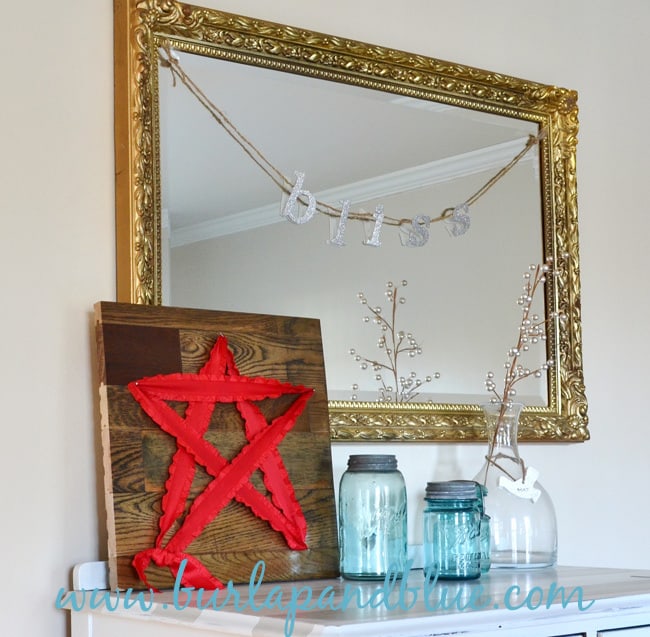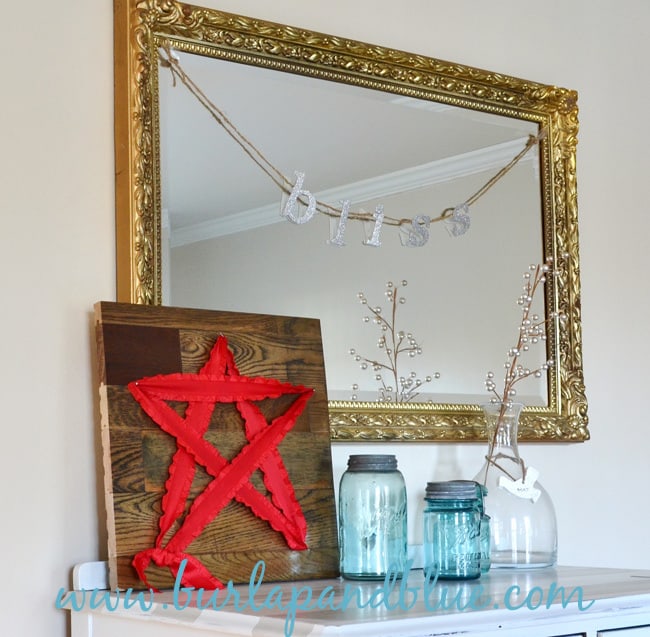 The best part? The ribbon is easy to change out seasonally or as the mood strikes.
What's been your latest pinterest success?