Hey guys! Megan here, from The Preppy Planner, and I'm back again with another easy DIY home decorating project.
I recently made this purple and gold wreath as a present for a fellow JMU (Go Dukes!!) family and they loved it!
However, you can customize this craft for any season or occasion.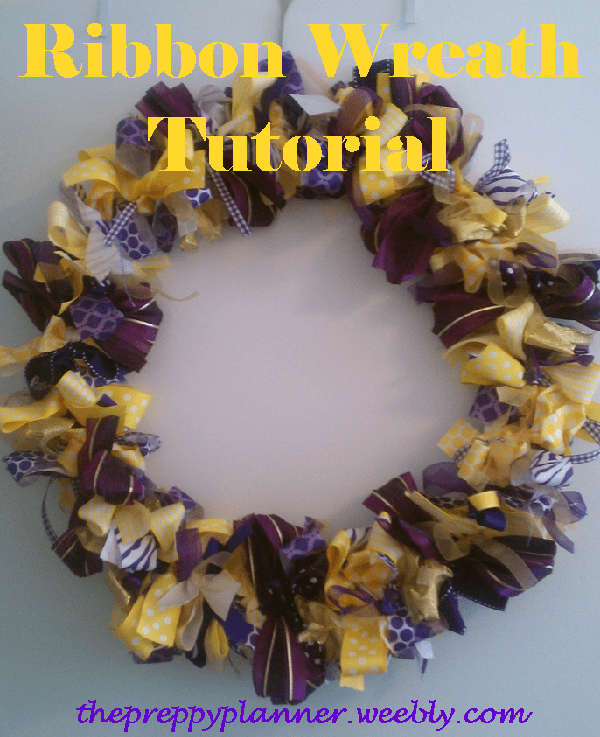 To make a ribbon wreath you will need: – one metal embroidery hoop – lots and lots and lots of ribbon – a pair of scissors
My ribbon wreath was made with a 19 inch embroidery hoop that I found at Hobby Lobby. You can also find a variety of hoop sizes at most any craft store.
Just select the size you want based on the size wreath you want to make. When it comes to your ribbon purchases I opted for different types and sizes of ribbon to use when making my wreath.
Because I chose the different sizes I bought about 60-70 yards of ribbon. If you choose the 2-3" ribbon with wire in it you will need approximately 40 yards of ribbon for a 19 inch wreath.
Step 1: Precut all your ribbon into 1½ – 2 feet lengths.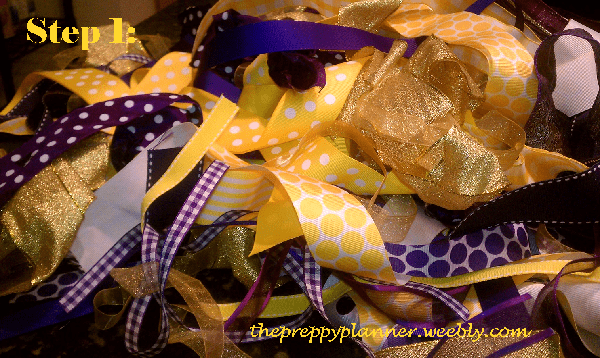 Step 2: Start tying all your bows until the wreath is full.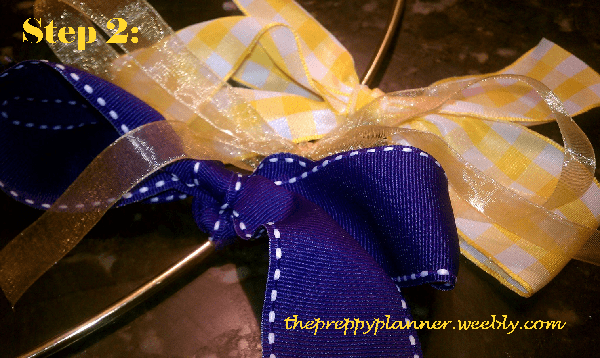 Step 3: Cut any frayed edged of your ribbon.
Step 4: Your wreath is ready to be put on display!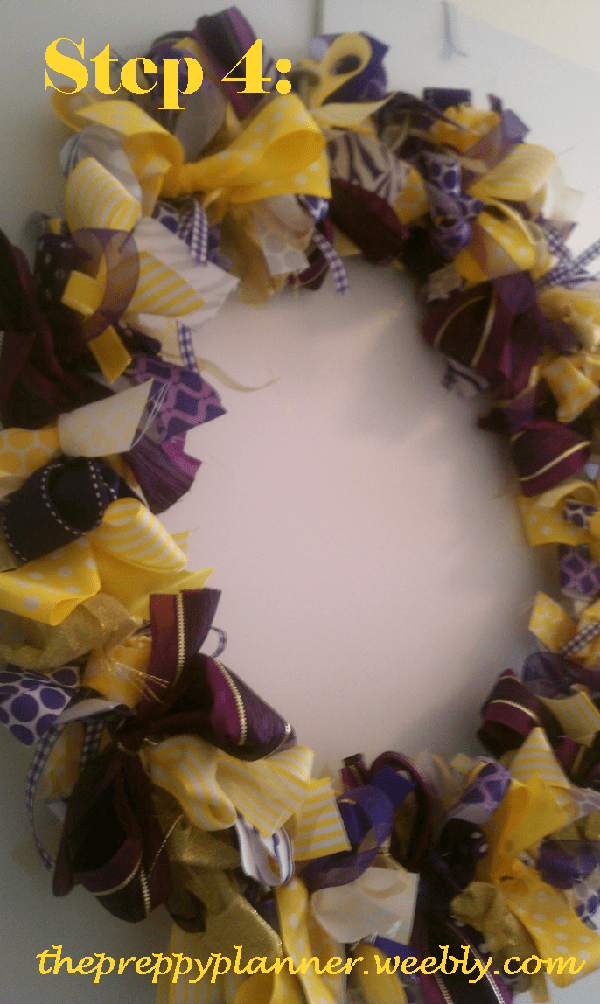 By choosing my school's colors for this wreath I will be putting it on display for all of football. You can also make your ribbon wreath have a holiday theme and display it accordingly.
As this is such a simple craft I will be making quite a few of these to put on display at different times throughout the year. Happy crafting!!
xoxo Megan