I don't know about you, but I love this time of year. The weather is warmer, outdoor sports and activities are in full spring, and vacation season has begun.
To that end, I've compiled some of the best summer-inspired treats, trends and gifts in various categories and am excited to share with you today!
Let's get started!
Style & Beauty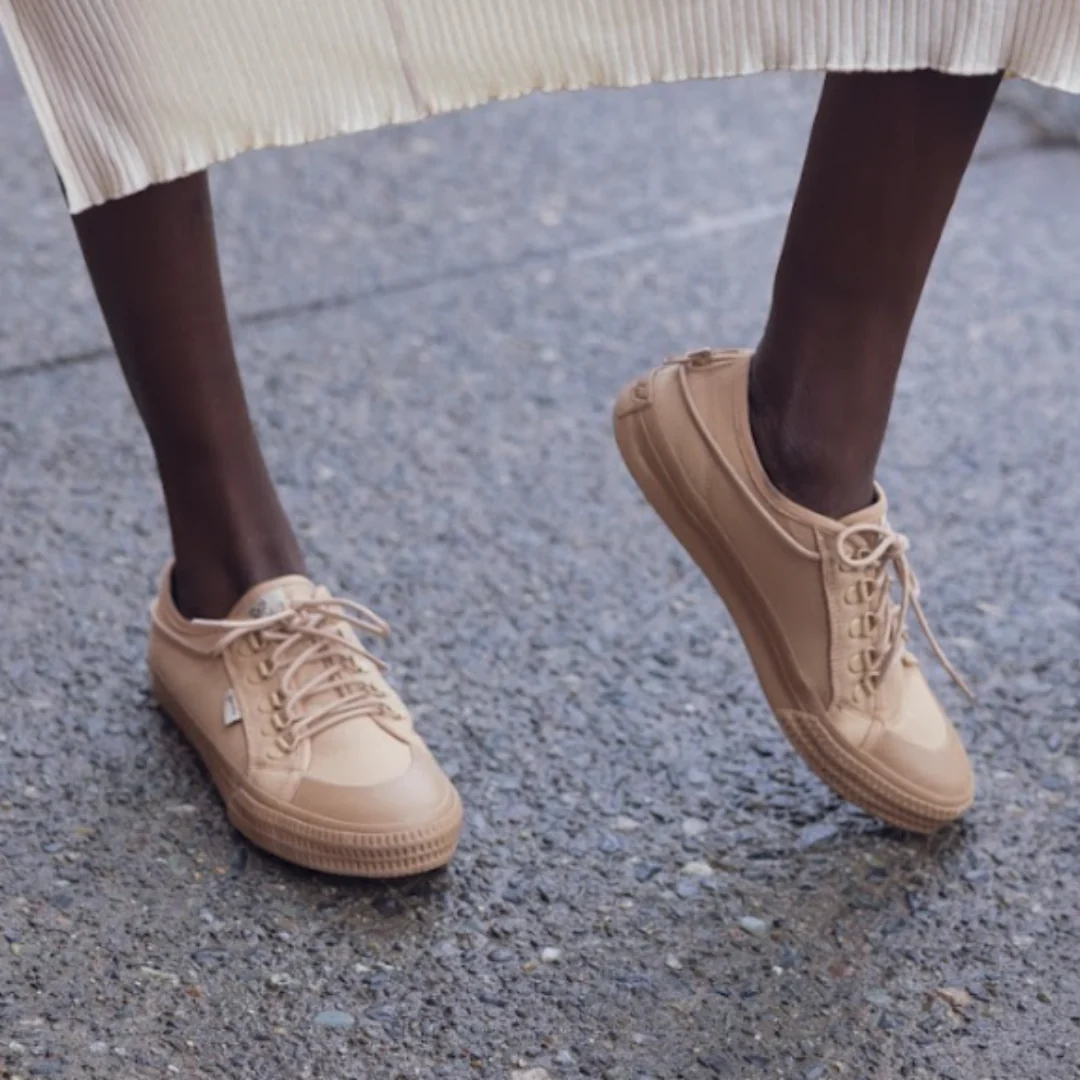 Grounded People is a sustainable, unisex footwear brand dedicated to reversing the harmful environmental impact of the global fashion industry. Their São Paulo collection is backed by a 5-year warranty, crafted from PETA-approved vegan and ethically sourced sustainable materials in their second life such as 100% recycled cotton, used car tires and volcanized natural rubber for the shoe's extra-durable outsoles.
The shoes are produced in fair wage conditions and made almost entirely by hand at the world's only entirely vegan certified factory located in São Paulo, Brazil. The brand is committed to giving back further through their philanthropic LACES (Learn to Achieve and Create Everlasting Sustainability) program which allows consumers to effortlessly donate to global charities by simply purchasing a pair of laces.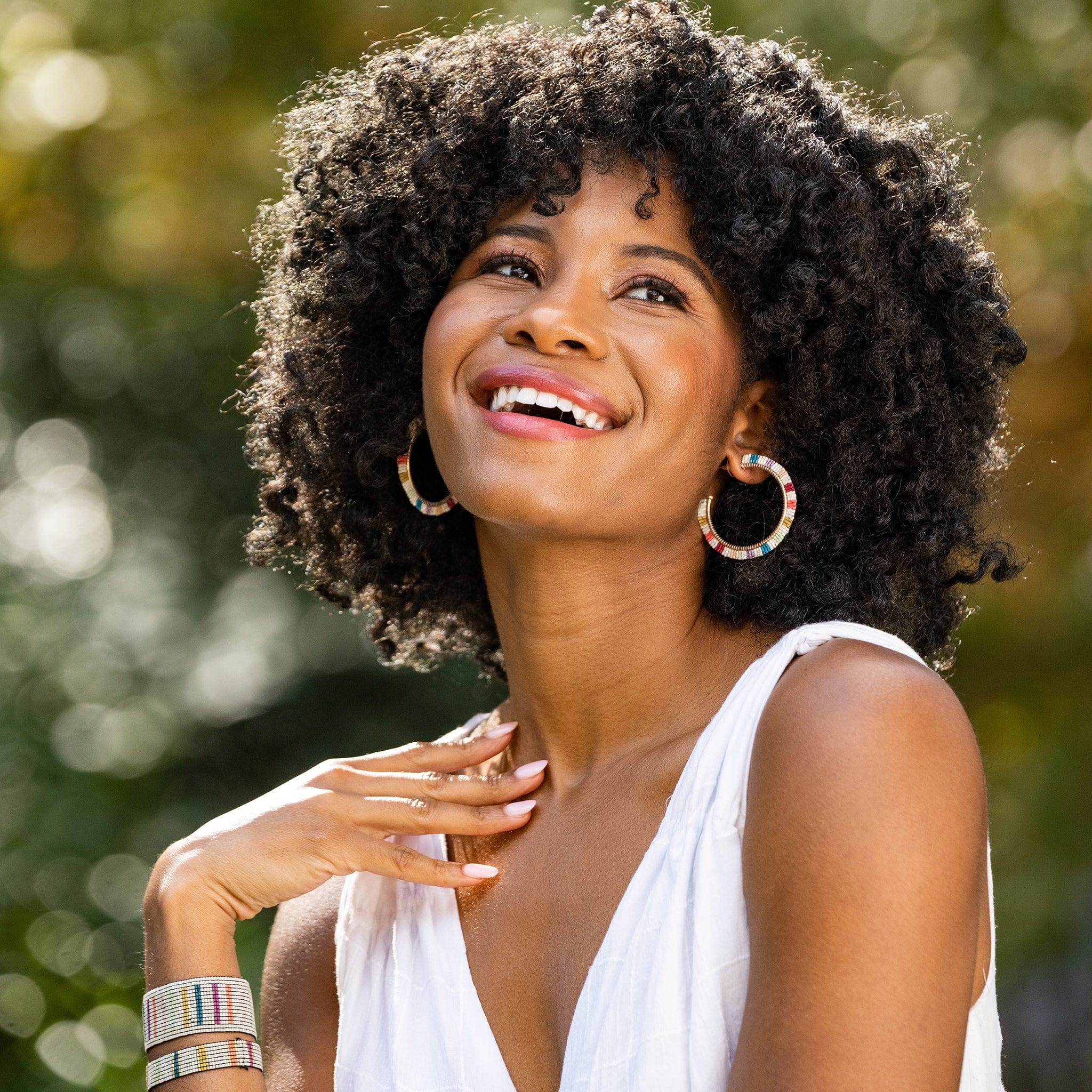 INK+ALLOY is a women-owned accessory brand created to inspire and empower the spirit of wonder and exploration. Our colorful glass seed beads and up-cycled brass are handcrafted into earrings, bracelets, necklaces, and accessories that evoke a bohemian vibe that is modern, inspiring + effortlessly cool.
We strive to carry this mission not only through the products we make, but through the way we practice business as a whole. Cheers to finding pieces that are bold and uniquely you.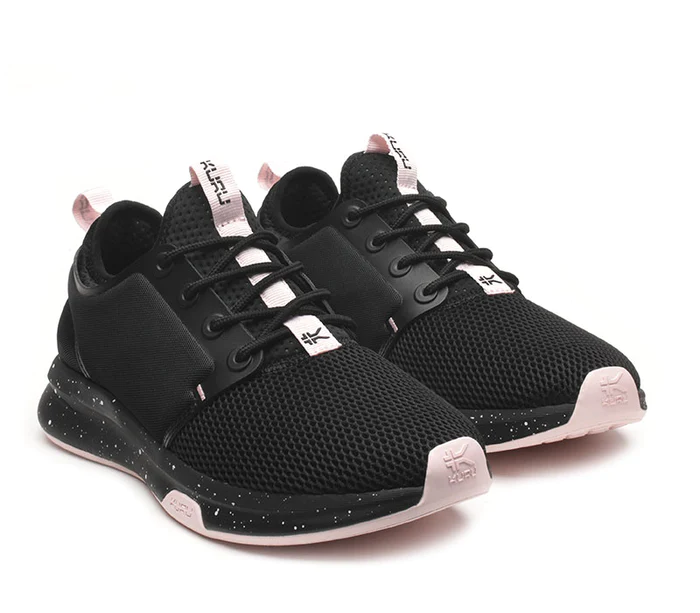 KURU Footwear is a shoe company with one mission: resolving foot pain. Every shoe we build contains our patented KURUSOLE which is engineered to eliminate foot pain for our customers. The ATOM sneaker:
Fights foot pain – Every pair of KURUs with our unique triple-layer technology and patented tech for wellness from the ground up.
Shaped like your feet – Built-in arch support, rounded heel cups, and a curved insole make for a truly ergonomic fit.
Hassle-free online shopping – Try them on! We offer free shipping and 45-day returns and exchanges within the continental US.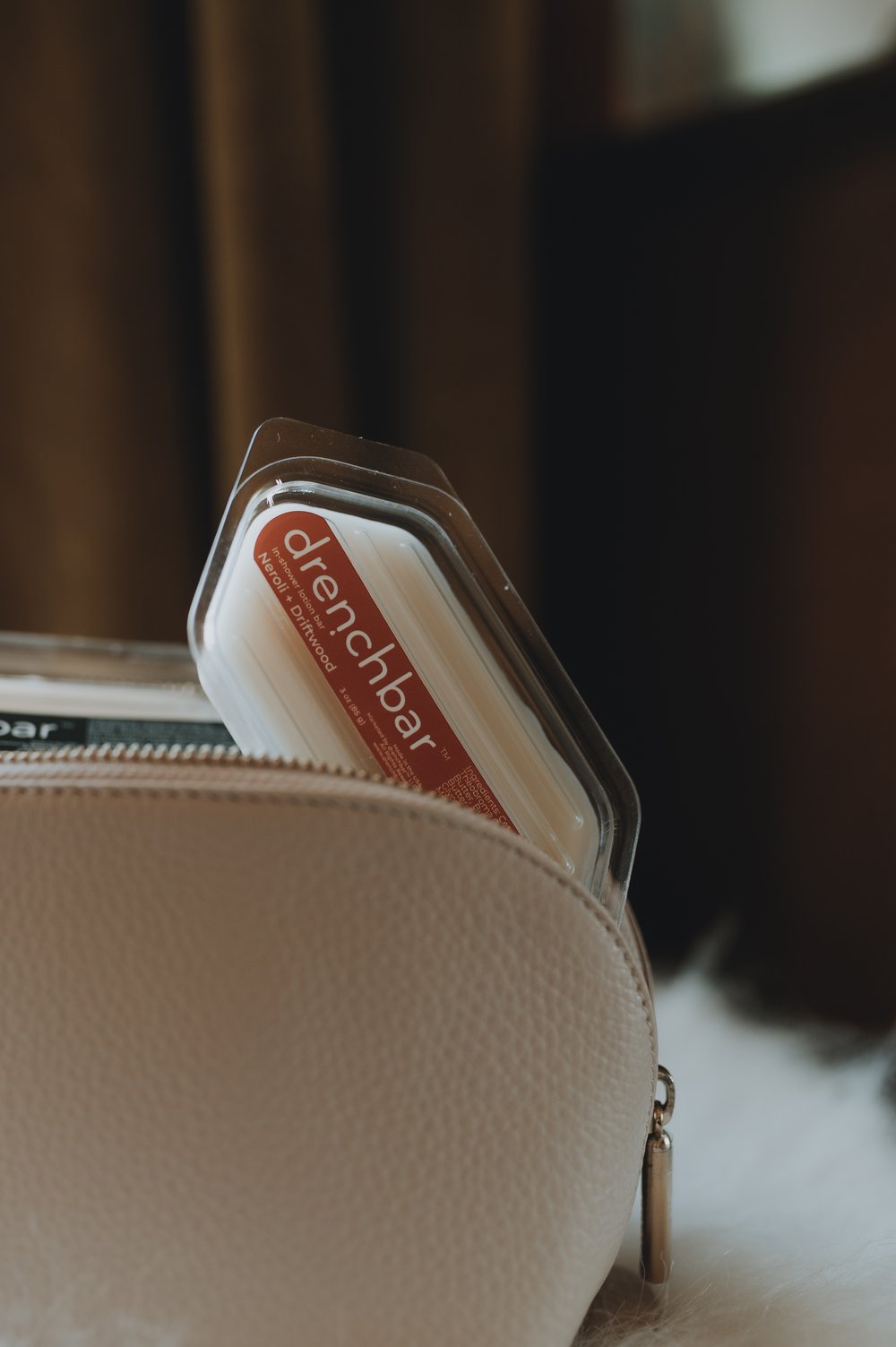 drenchbar is the first-ever in-shower lotion bar
drenchbar is a solid lotion bar that's activated with water. Just glide the bar on damp skin post-shower and watch it transform into lotion. No rinse required, no sticky after-feel, no bulky lotion bottles.
This is the multitasking body lotion you've been searching for. Our bars hydrate, smell good, soothe razor burn, and don't irritate your skin. All from the comfort of your shower.
drenchbar delivers skincare benefits made for the body
Long-lasting barrier repair, hydration + softening
Soothes irritated, sensitive skin – especially razor burn
No sticky feel or residue
Multi-use for skin, hair, perfume/cologne
4x as concentrated, 94% less plastic, each bar saves a glass of drinking water, and 1% of all sales go to Water.org
100% clean + plant-based, 0% fairy dusting or BS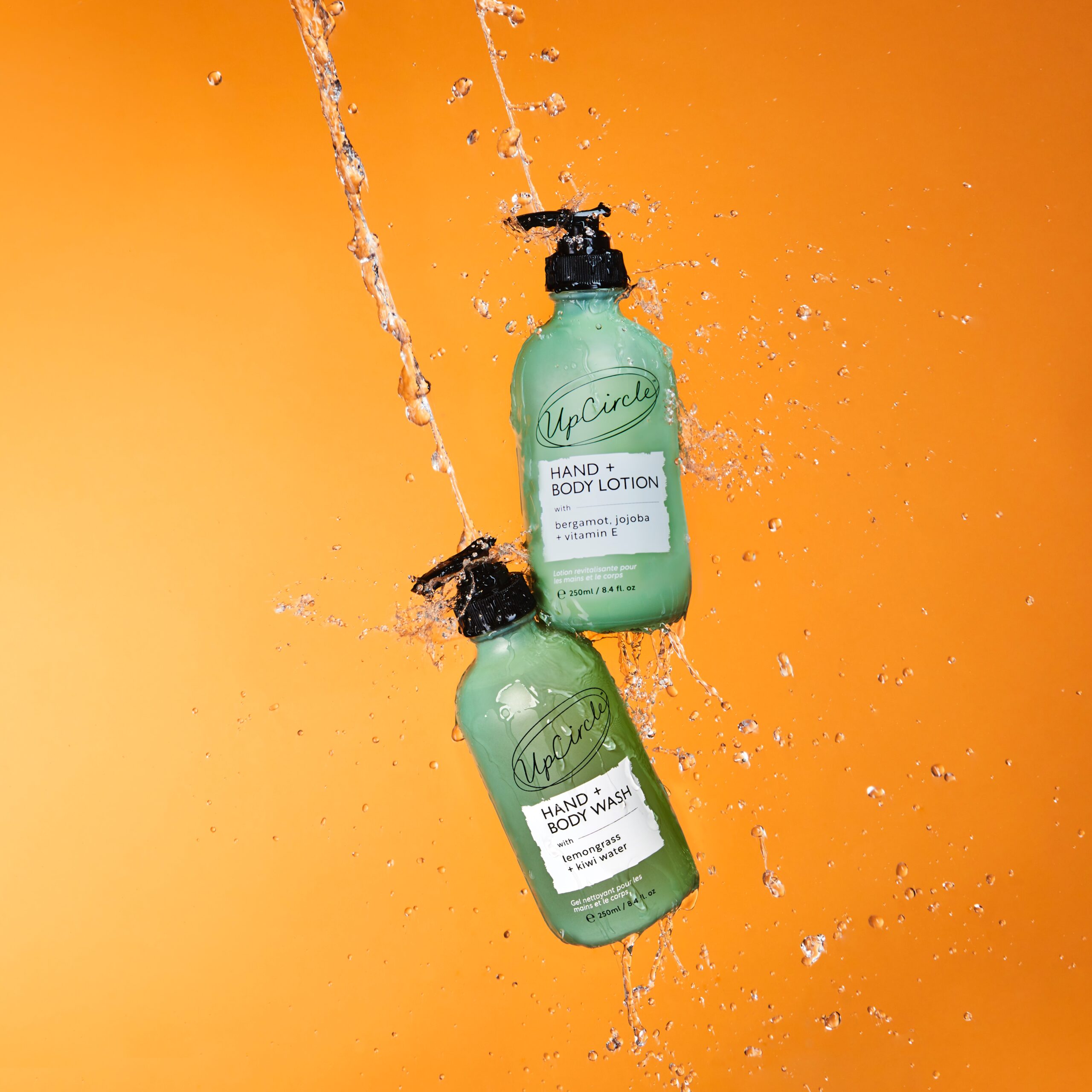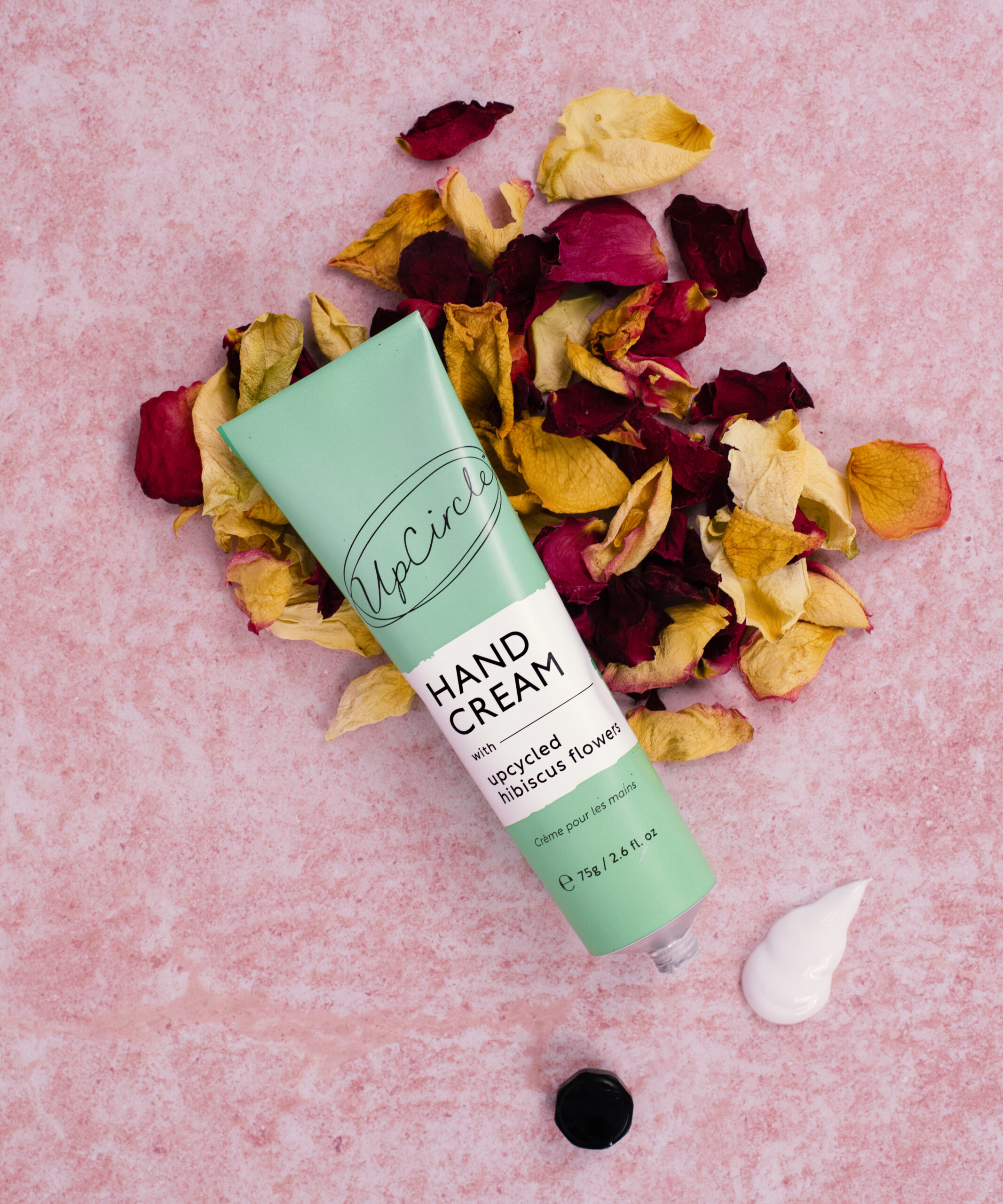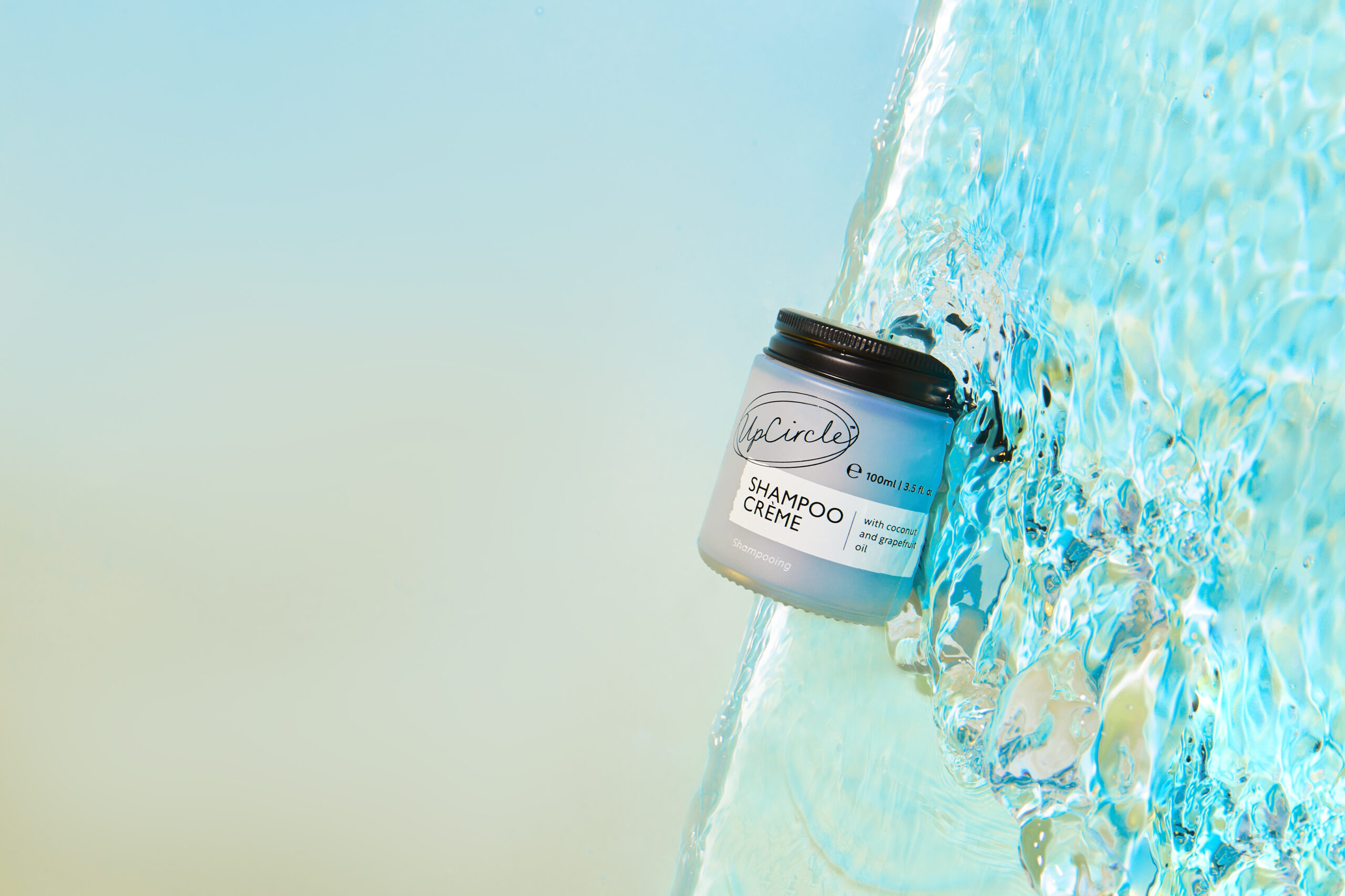 UpCircle is a cruelty-free and environmentally conscious brand. In fact, each product in UpCircle's range sources and rescues by-products from other industries – the food and drink industry in particular.
UpCircle offers many bundles and gift sets of skincare & pampering goodies that would make a perfect beauty gift, including:
UpCircle's Hand + Body Wash and Lotion have been designed with each other in mind. The Invigorating Hand + Body wash made with anti-inflammatory upcycled kiwi fruit will leave your skin fresh, clean, and soft whilst the uplifting Hand + Body Lotion made with upcycled bergamot water will leave skin feeling nourished and smooth. A match made in heaven.
Always have hydration on hand with UpCircle's dermatologically approved Hibiscus Hand Cream. It's expertly blended, fast absorbing and non-greasy formulation contains over 10% skin-softening shea butter which far exceeds the industry standard of 2-3% making it an extremely nourishing hand cream. In addition, the hand cream contains 0.1-1 AHAs from upcycled hibiscus flower acids helping to gently eliminate pollutants from the upper layers of the skin and stimulate cell renewal.
UpCircle's refillable Shampoo Crème is the answer to a soothed scalp and strong hair! Its concentrated formula delivers THREE times the washes of a liquid shampoo due to its unique hybrid formulation of liquid and solid! It is formulated with upcycled pink berry extract which has been clinically proven to improve scalp conditions associated with increased redness, itchiness, and the appearance of flakes and scales. In addition, the natural and vegan shampoo is suitable for ALL hair types including coiled textured hair.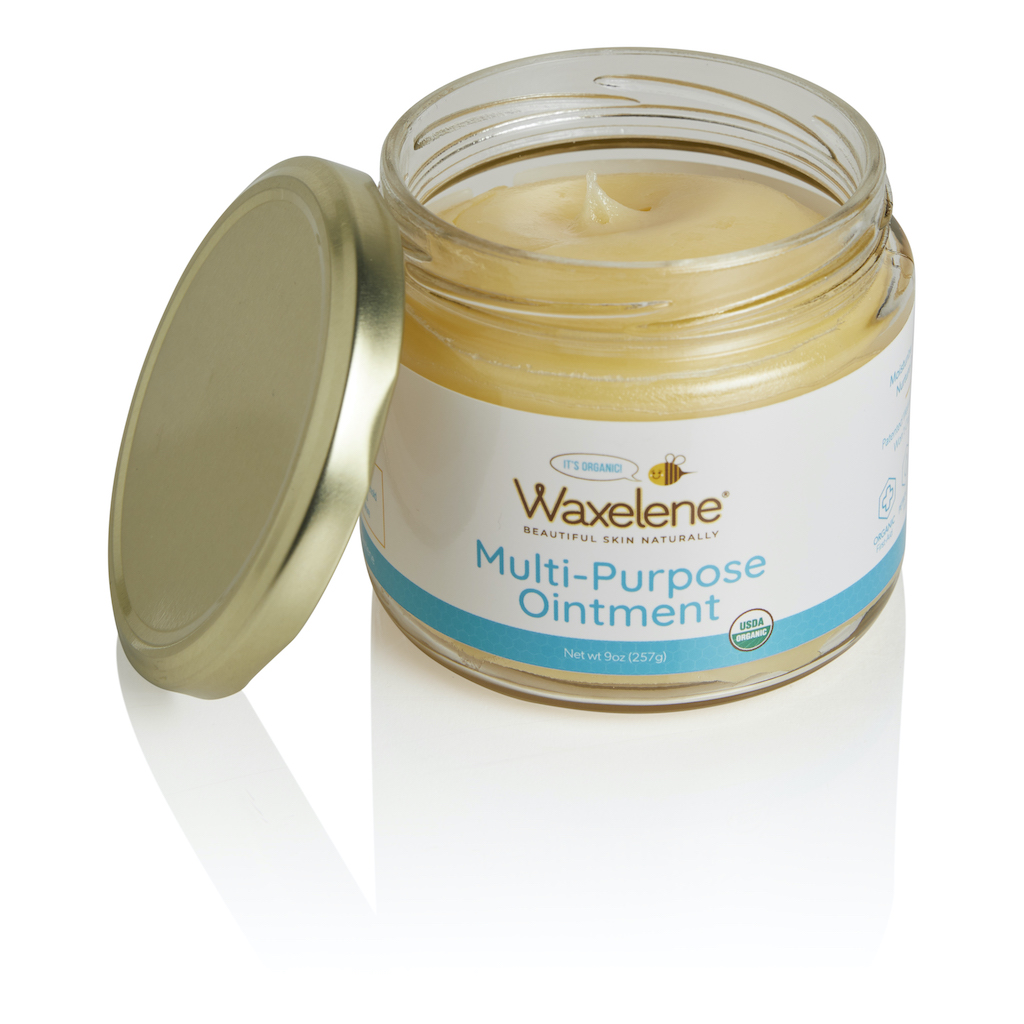 Waxelene's (waxelene.com) organic formula is made with all-natural ingredients that are safe for even the most sensitive skin. Unlike other products on the market, Waxelene's Multi-Purpose Ointment doesn't contain any petroleum, parabens, or synthetic fragrances. It's perfect for all summer skincare needs, from hydrating dry skin to soothing sunburns.
Great sunscreen alternative: Waxelene's balm creates a natural barrier on skin that protects it from the sun's harmful UV rays.
Perfect for after-sun care: If you do happen to get a sunburn, the Multi-Purpose Ointment is a great way to soothe and heal your skin. It's also great for preventing peeling.
Excellent moisturizer: With all the time spent in the sun and water during summer, skin can easily dry out. Just a small amount of Waxelene is a great way to keep skin hydrated and supple.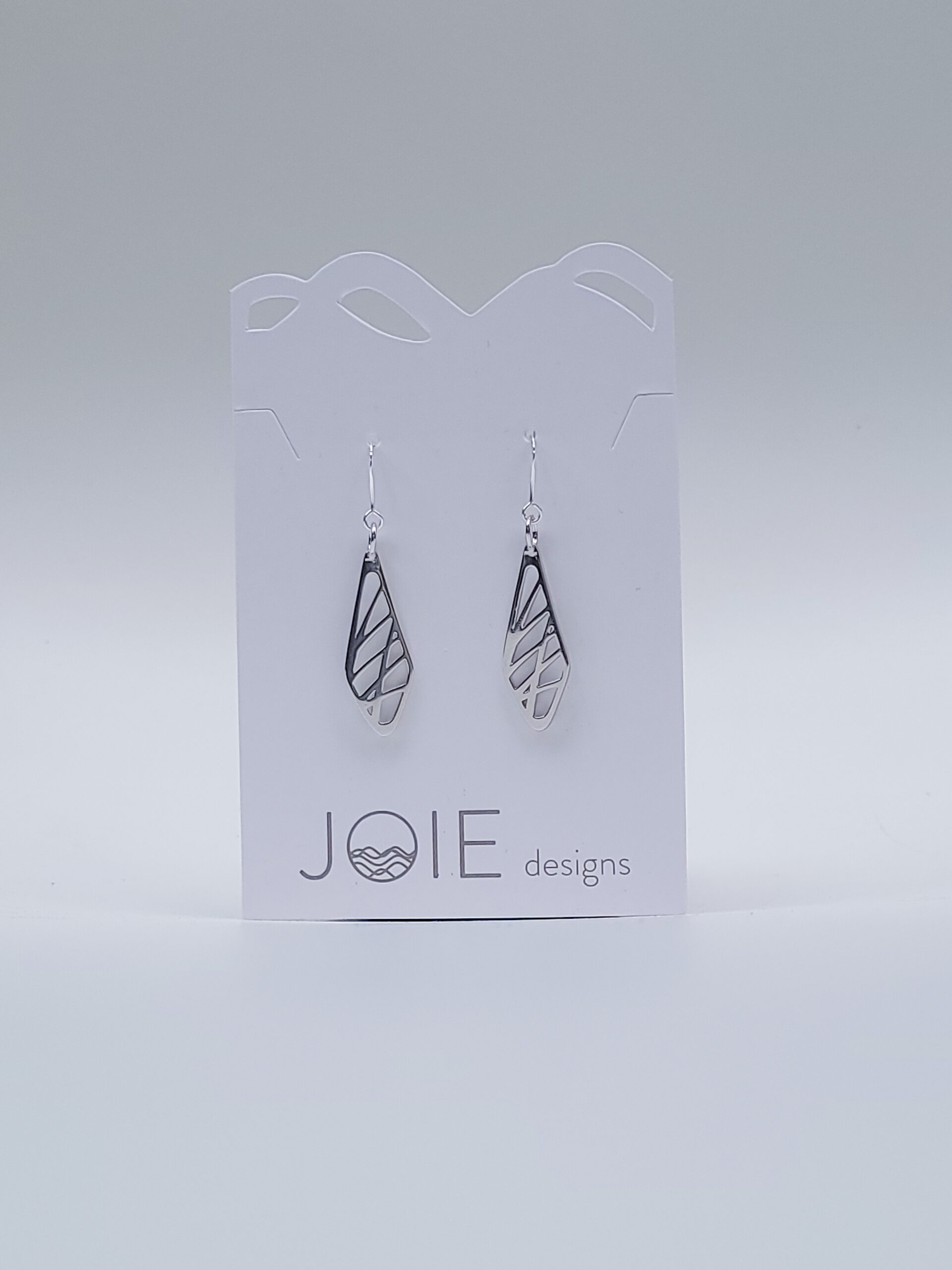 Add a touch of natural beauty to your look with Joie Designs' Harla Summer Grass earrings. These diamond-shaped dangle earrings are crafted from 925 Sterling silver and come in three plating options: Rhodium (tarnish-free and perfect for daily wear) or a warmer 18k Rose Gold, and 18k Yellow Gold. The charming pattern captures the essence of a beautiful summer day with tall grass swaying in the breeze. These versatile earrings are perfect for daily wear and can be paired effortlessly with any outfit.
Gifts & Home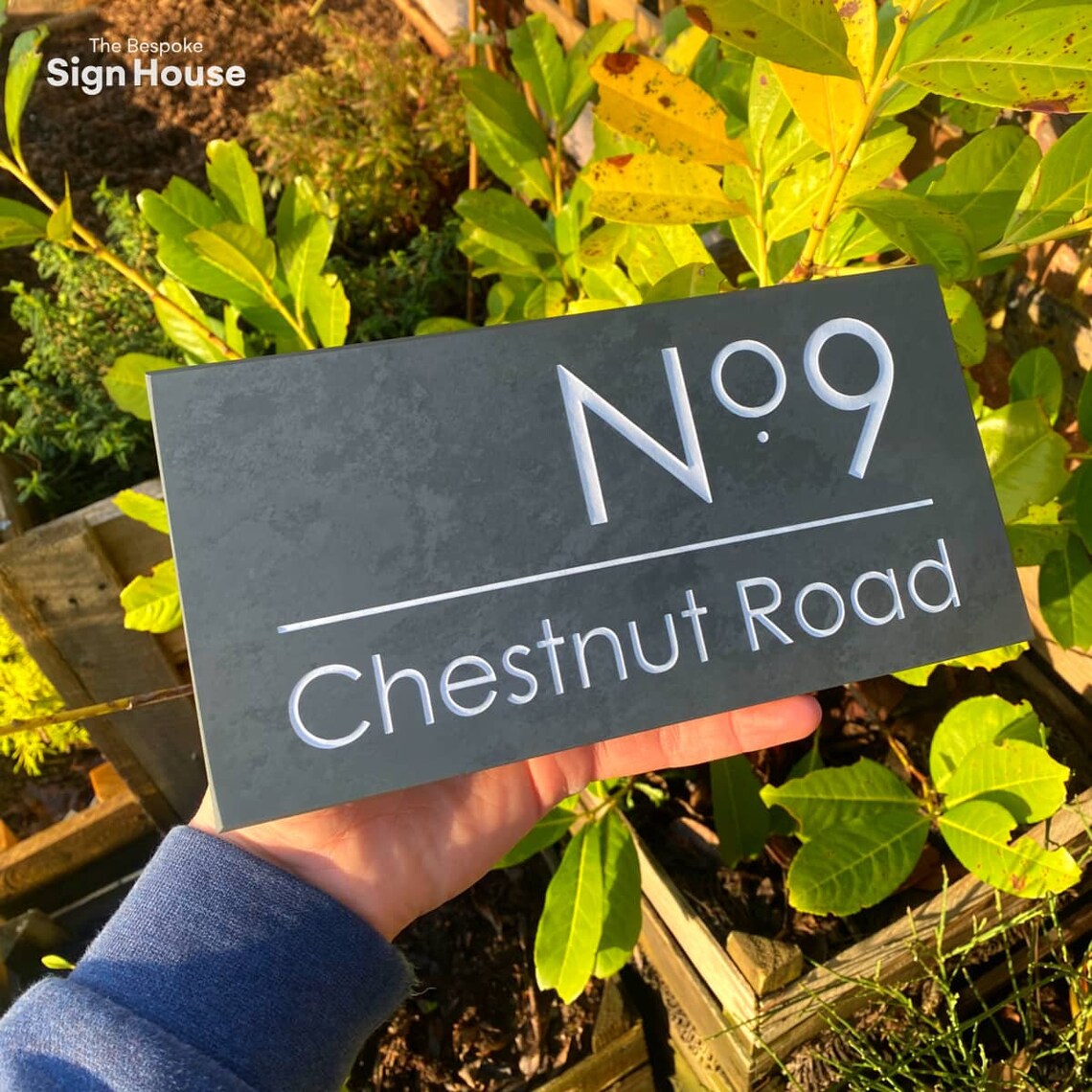 Are you looking for a new house sign for your home or front door?
Don't settle for mass-produced when you can have a bespoke, handcrafted sign to truly match your style. With orders going out daily throughout the UK and beyond, The Bespoke Sign House is trusted by homeowners worldwide to create their perfect sign.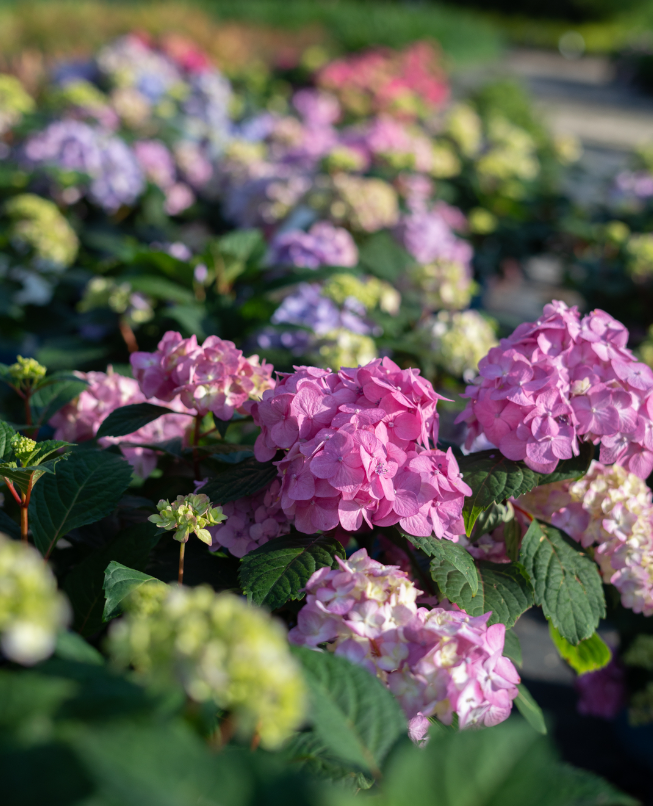 Perfect Plants are known in the growing community for delivering the most healthy and mature plants for the lowest cost.
They offer a wide selection of roses, fruit and nut trees, shrubs and hedges, and fast growing privacy trees. Use code MYPLANTS10 to get 10% off!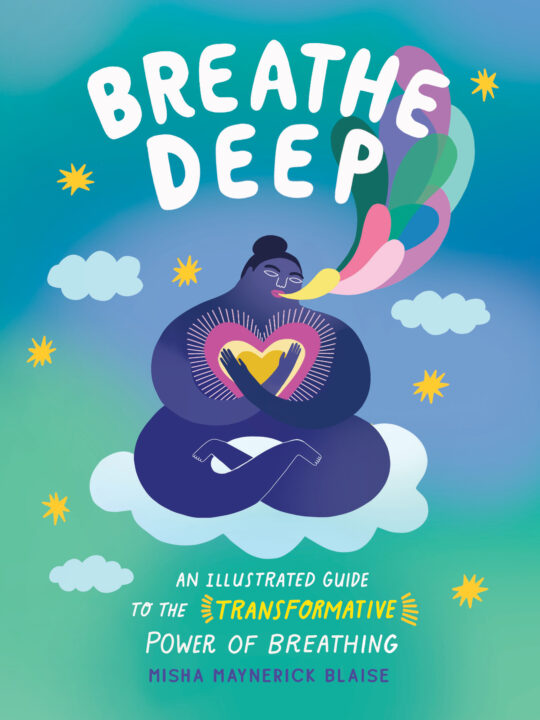 Take a deep breath and get lost in this illustrated guide to the transformative power of breathing combining inspiration, instruction, and amazing illustrations to create a one-of-a-kind book about the popular practice of breath work. Filled with vibrant art, meaningful quotes, practical exercises, and lighthearted humor, Breathe Deep stokes the curious mind and inspires a deeper relationship with the power of breath.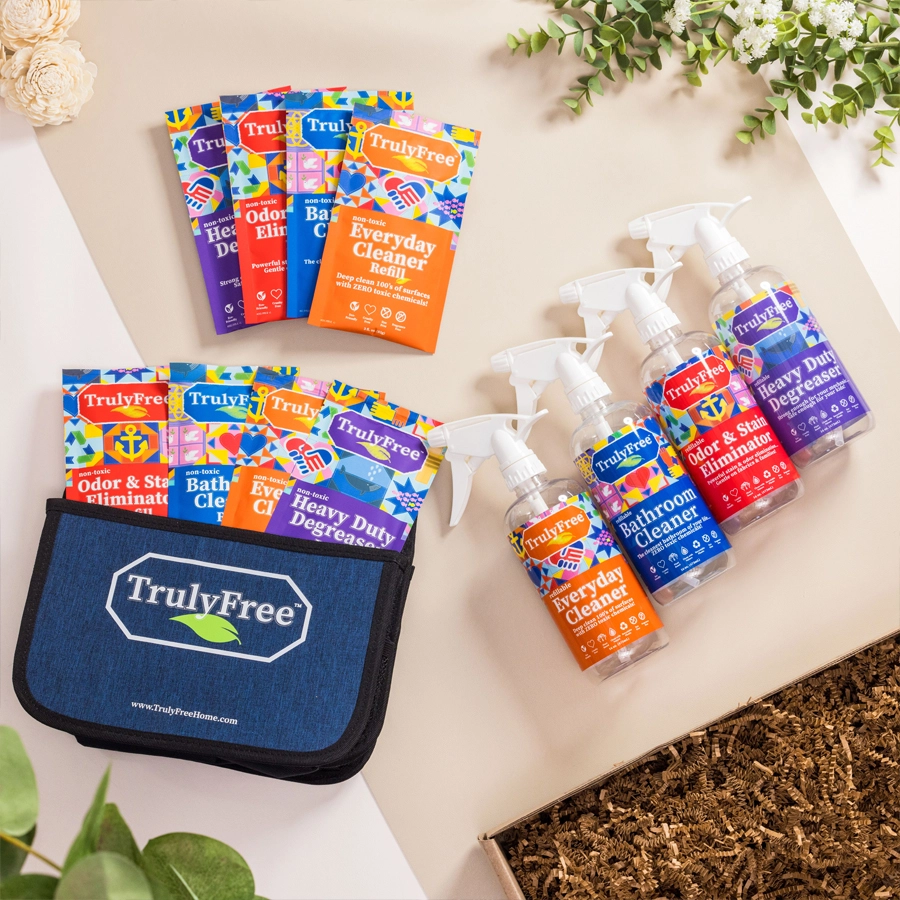 Truly Free is a plant-based, refillable cleaning and laundry subscription that's truly free from harmful chemicals and toxins.
Truly Free is a plant-based, refillable cleaning and laundry subscription that's truly free from harmful chemicals and toxins. It replaces toxic big-brand cleaning and laundry products with family-safe alternatives. Truly Free's new gift sets make great starter kits for those looking to switch to eco-friendly, sustainable cleaning products. The Clean Start Cleaning Kit is perfect for tackling messes throughout the whole home – it includes all containers and a cleaning caddy to help you stay organized!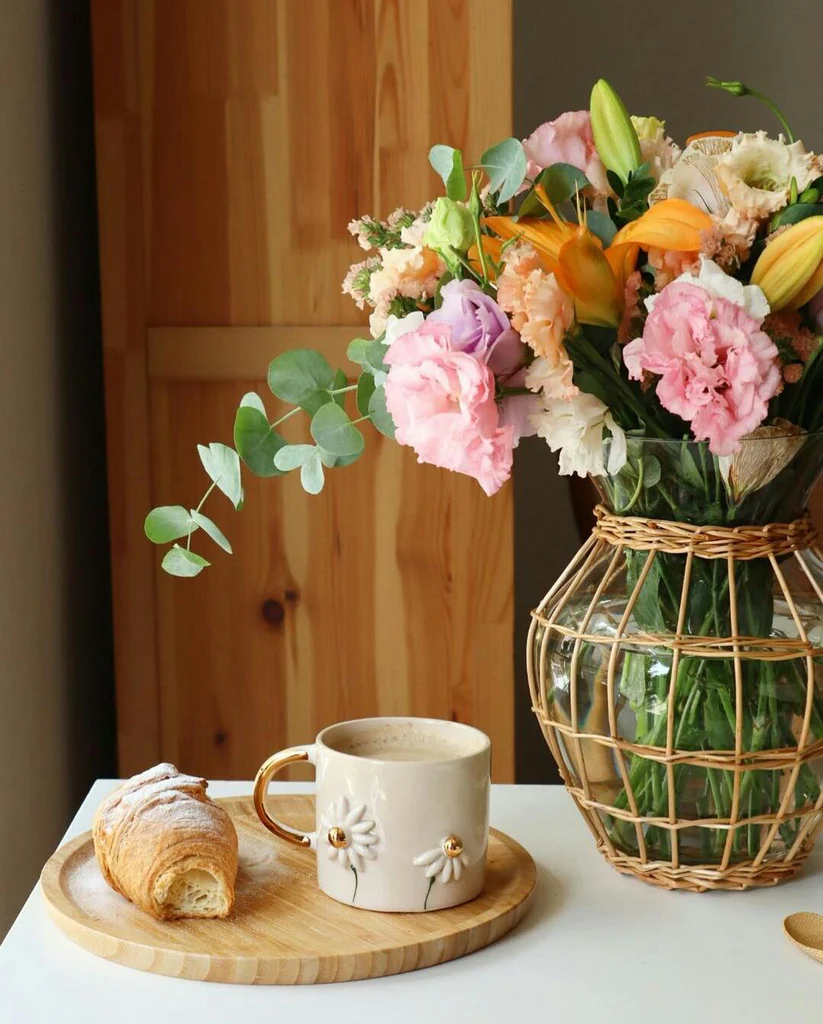 Handcrafted mugs and espresso cups often feature intricate details, hand-painted motifs, and artistic elements that add beauty and elegance to every sip. You can enjoy the visual delight of these captivating designs, transforming their coffee or tea breaks into moments of artistic indulgence.
Food & Kitchen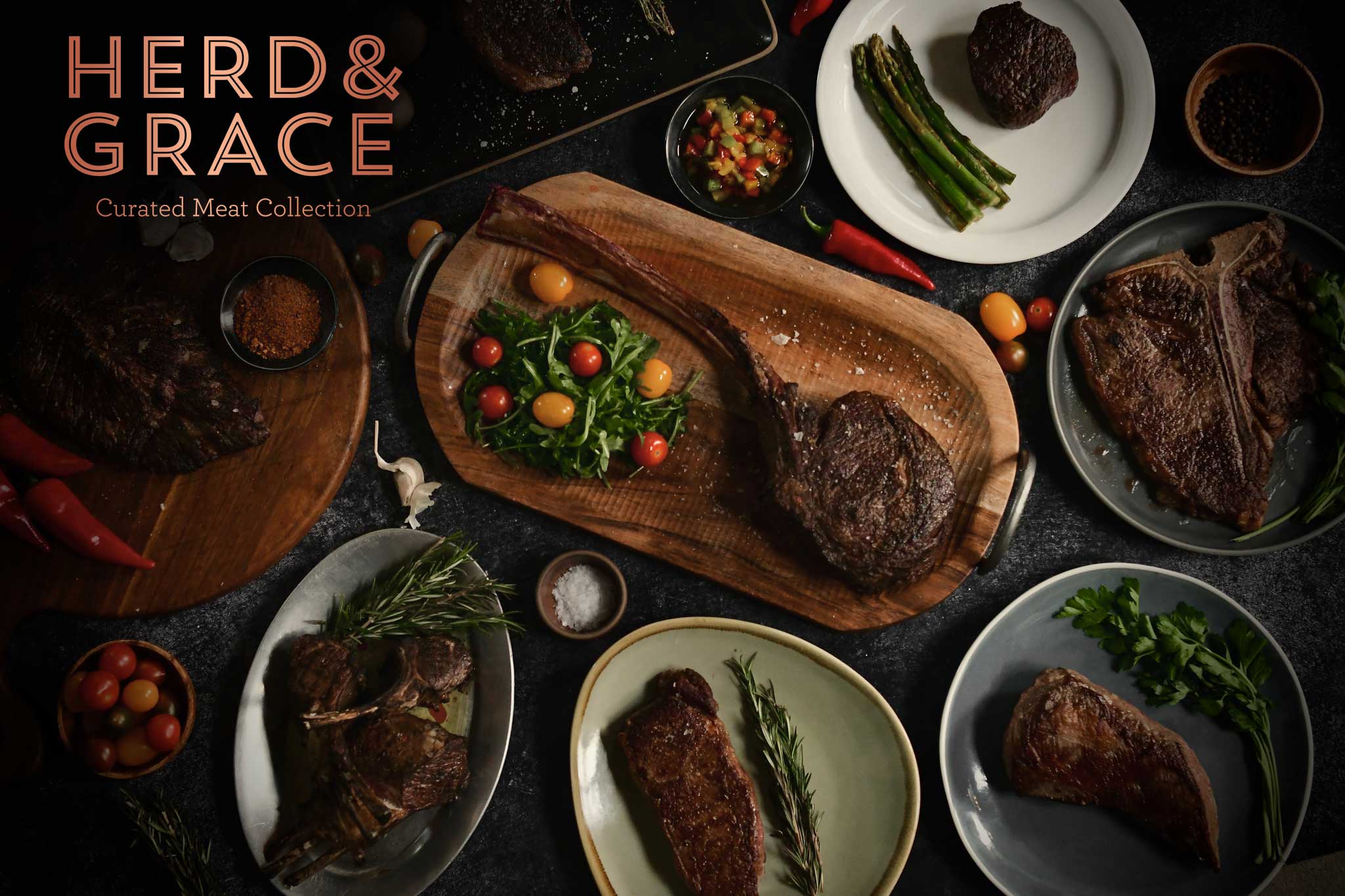 Herd & Grace subscription boxes start at $135 for a robust offering of Aussie select cuts. Also included in each box are recipe ideas and preparation methods, making a restaurant-quality dinner easy for even the most novice of home cooks.
Sourced from ethical farms within the world's best regions for raising beef and lamb, all Herd & Grace products are also Halal certified – humanely handled during all aspects of production. These environmentally-conscious steaks are also featured in Michelin and AAA rated fine dining steakhouses and eateries around the world.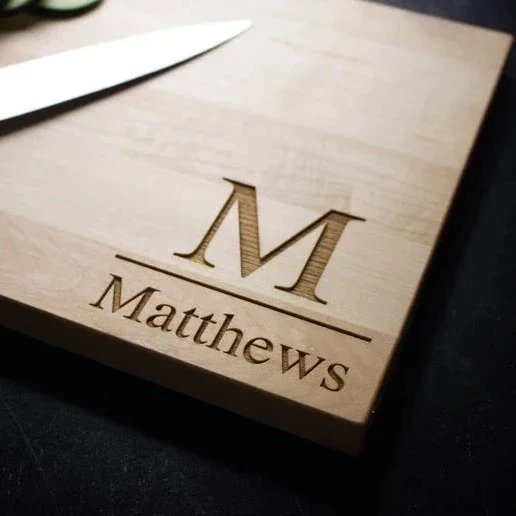 A custom engraved cutting board is an ideal Mother's Day, Father's Day, Anniversary, or Wedding Gift for anyone in your life! Our boards are made from American lumber, and there's nothing quite like a Custom Cutting Board to make a kitchen feel like home. Handmade in the USA, these 3/4″ thick cutting boards are perfect for any type of slicing and dicing needs. And when you personally engrave these bords they immediately become more meaningful and special.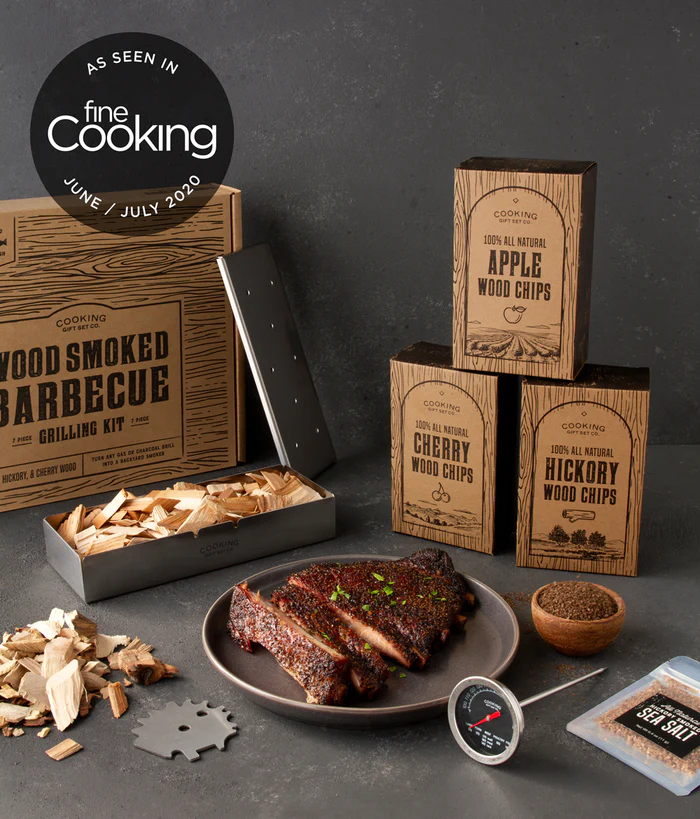 Our Wood Smoked BBQ Kit is a great summer gift for the backyard warrior, BBQ guru, and grilling enthusiast.
This easy-to-follow kit includes all the tools and detailed instructions to infuse his favorite food with hickory, cherry, and applewood smoke.
For Father's Day, nothing beats the taste of mouth-watering smoked ribs, burgers, and beyond. Once you master the fundamentals of smoking, the recipe possibilities are endless!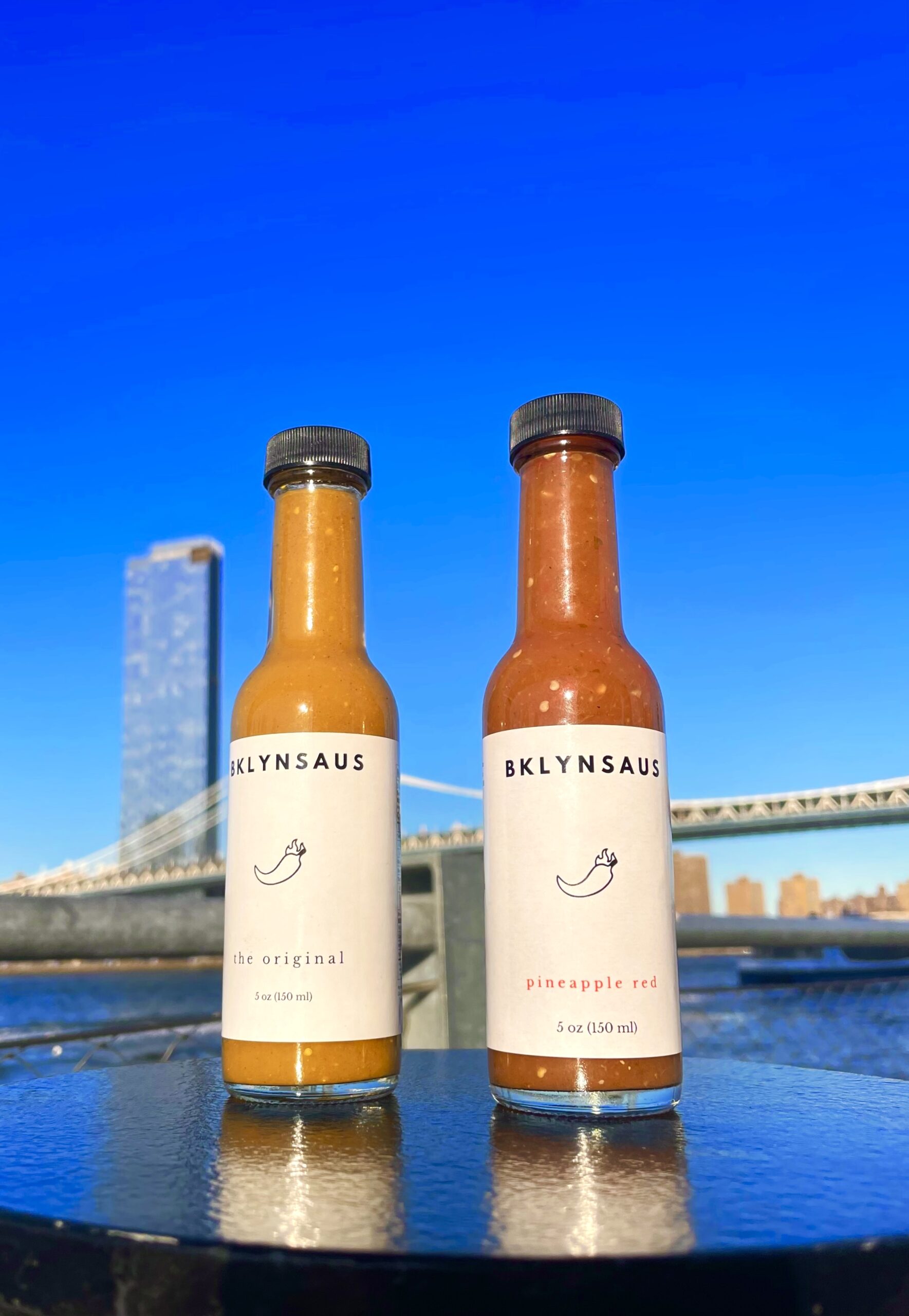 bklynsaus is a woman-owned, Brooklyn-based company serving up vegan and preservative-free hot sauce. Founder Manya Yeva was born and raised in Brooklyn and wanted to create a company that would give back to her home. A portion of proceeds from bottles purchased go back to Brooklyn based organizations that help the local community.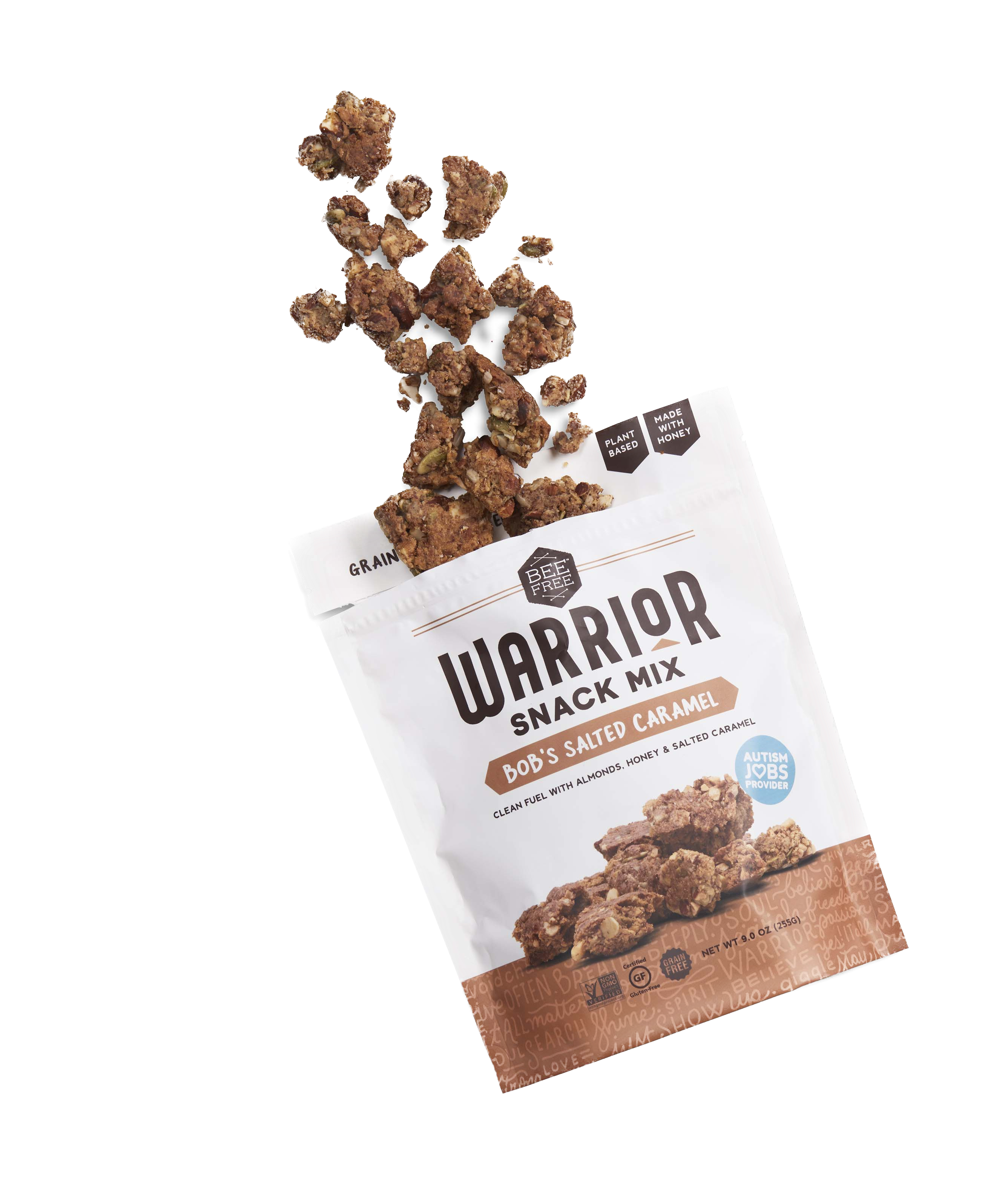 Warrior Snack Mix is a clustered, plant-based snack mix. On the go, clean fuel with almonds, seeds, and honey. We're passionate about real, tasty snacks and creating jobs for adults with autism.
All clean ingredients (gluten free/ paleo certified/ women owned business certified) product is in chunks so you can eat it like a granola bar or a cookie; perfect to for a busy new parent that needs a little clean energy throughout the day!
BeeFree creates a better for you, snackable granola called Warrior Mix. It is made with simple, plant-based ingredients, lovingly created by people with autism. BeeFree evolved from my desire to bake tasty gluten and dairy-free treats for our son. Warrior Mix is honey-sweetened and plant-base and free from (gluten, grain, added sugar, preservatives, dairy, soy), and a convenient snack. We believe real ingredients matter and creating food that fuels the body and mind while providing jobs for people with autism is just the right thing to do.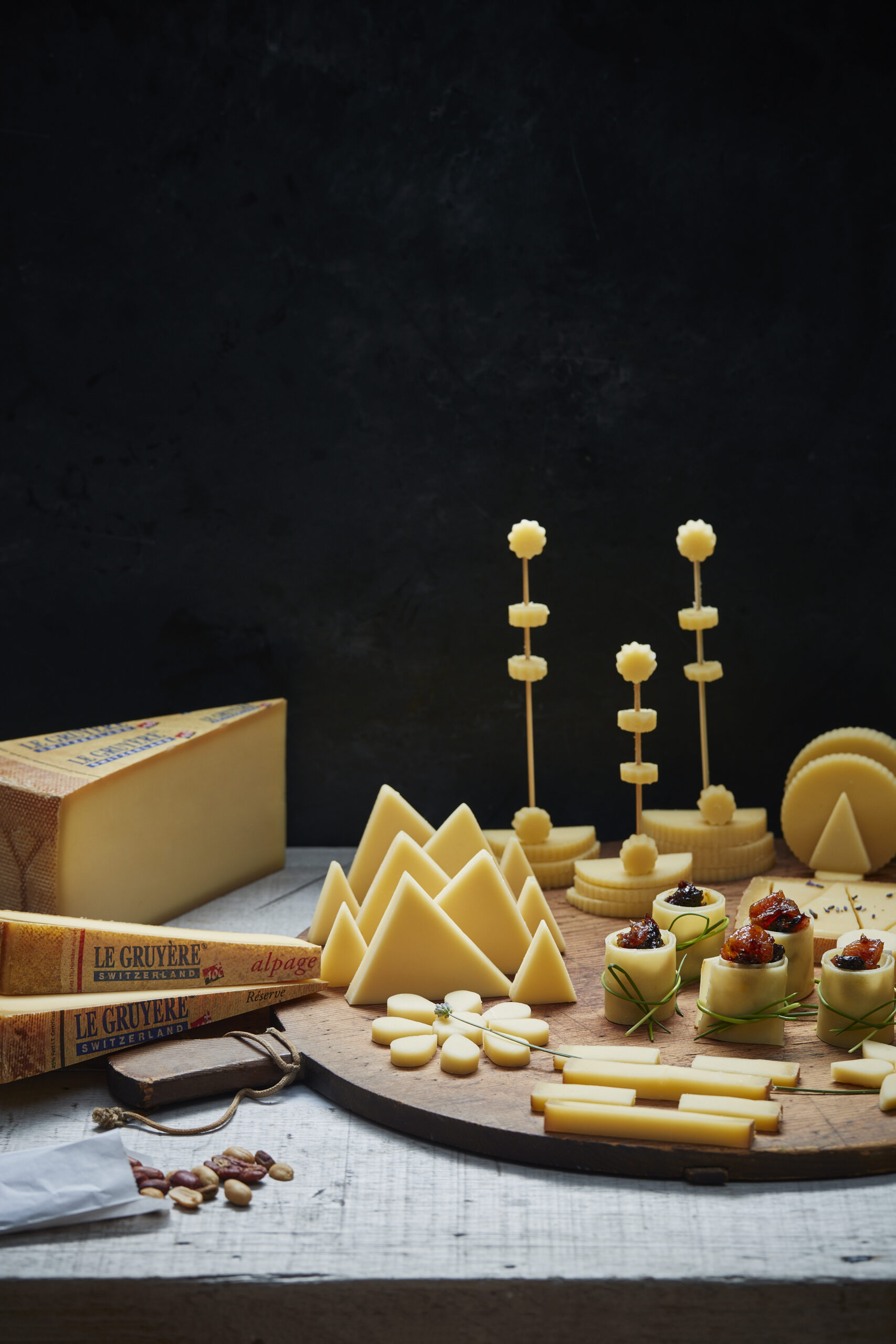 Dating back to the year 1115, Switzerland-made Le Gruyère AOP is consistently named the world's best cheese today. It is made today using many of the same methods, ages in caves and is carefully watched by producers to ensure the highest quality and best taste. Made from raw cows' milk, it is semi-hard, melty, ooey-gooey and, of course, absolutely delicious. From fondue to grilled cheese, adding Le Gruyère AOP to your favorite recipes is a sure win.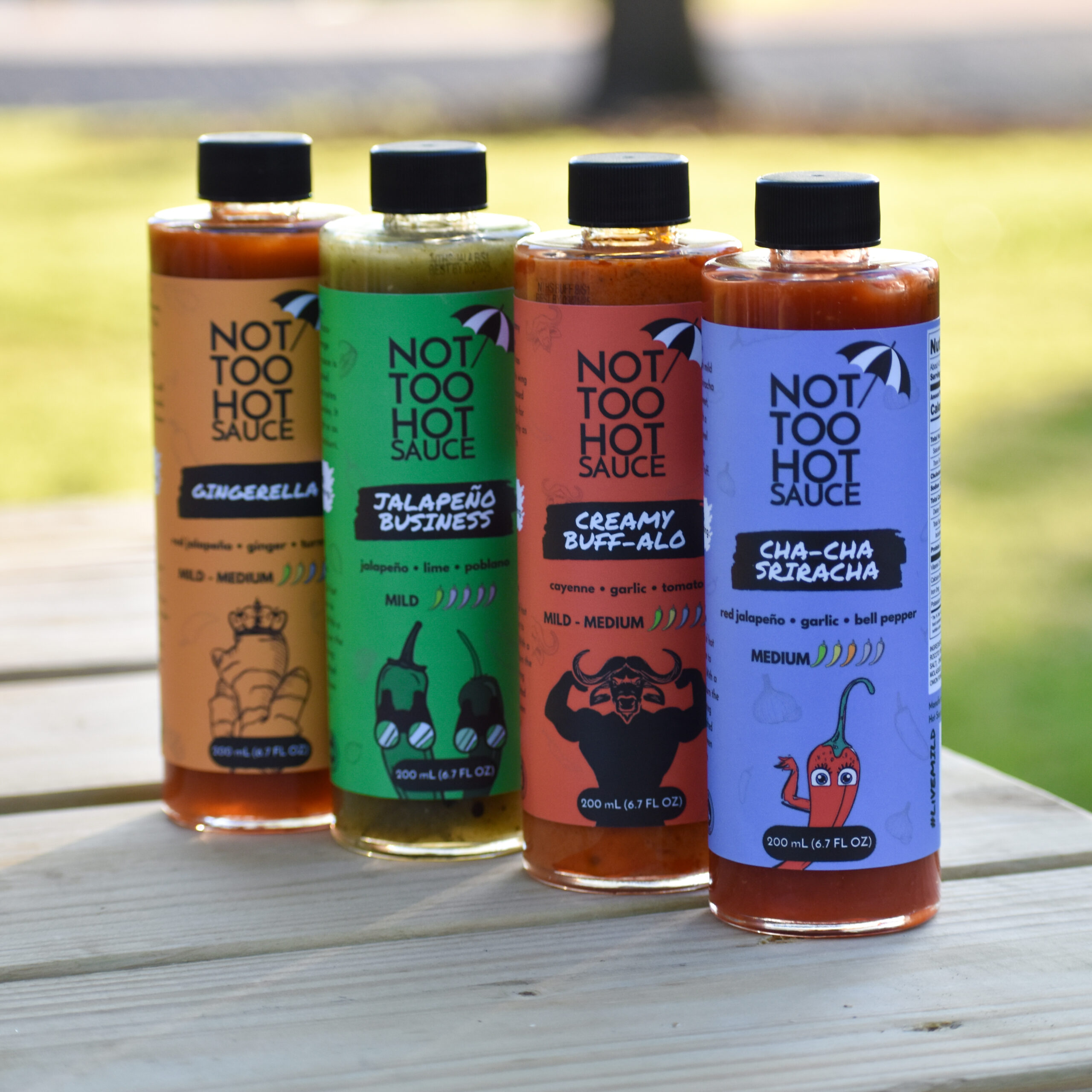 Not Too Hot Sauce is a revolutionary hot sauce brand that specializes in mild and medium hot sauces. Their small-batch sauces are crafted to give customers a burst of flavor with a reasonably spicy kick. Developed by a sister duo, Not Too Hot Sauce is on a mission to give mild the hype it deserves. No longer do you have to worry about your favorite condiment unexpectedly setting your mouth on fire. You can shop toned-down hot sauce classics and fun new flavors on the Not Too Hot Sauce website.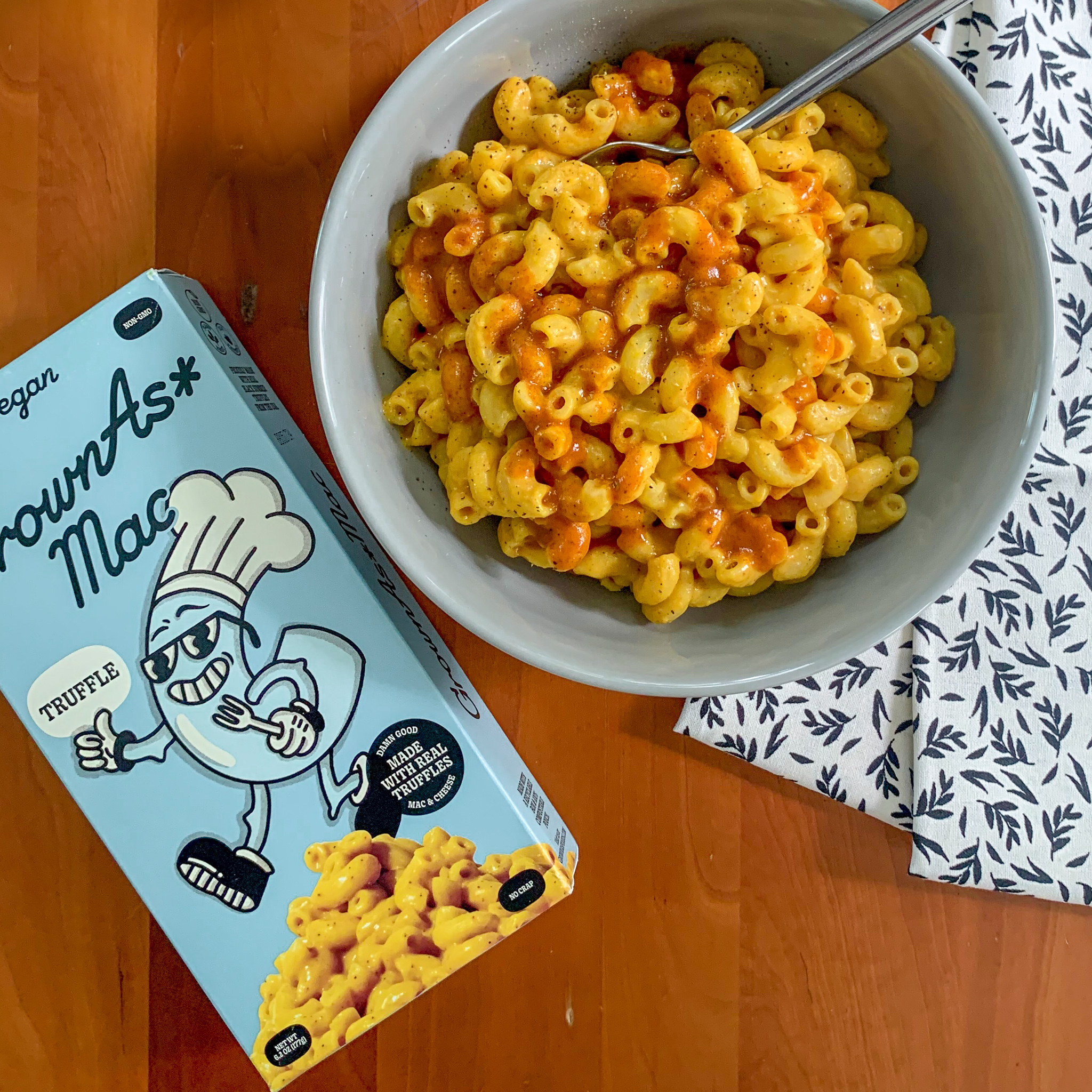 Grown As* Foods is a fun, new boxed mac-and-cheese brand is insanely creamy and completely vegan with 25 grams of protein. Grown As* advocates for "cutting the crap" from our kids' food by creating a guilt-free, clean ingredient mac and cheese that's kid-approved and adult-adored with 25 grams of protein. The best part is that it comes in two flavors Classic (for the kids) and Truffle (for those with grown as* taste buds), making dinner easy, flavor-packed, and guilt-free for parents everywhere.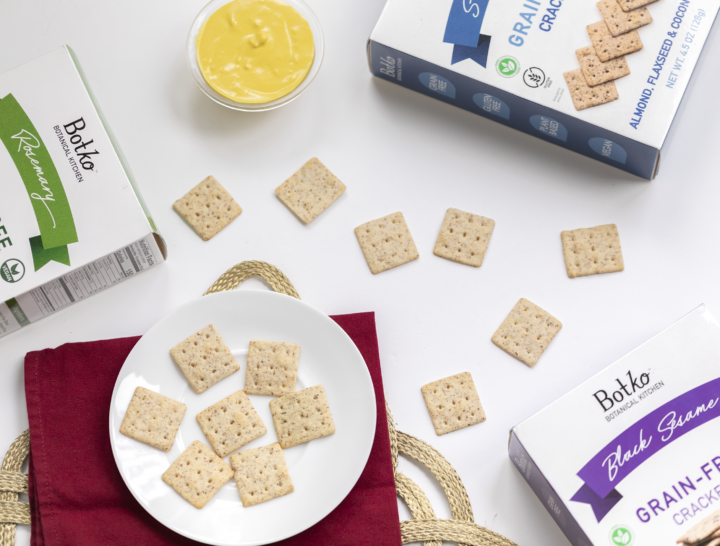 Botko Foods creates snacks you can feel good about indulging in. Made with nutrient rich, easy to digest, low inflammatory ingredients like almond, coconut, flaxseed, extra virgin olive oil and sea salt to deliver a complete snack rich in fiber, protein and heart-healthy fats.
You'll love these crackers, and they'll love you back!
Use code: burlapblue_botko20 for 20% off your total purchase at Botko Foods.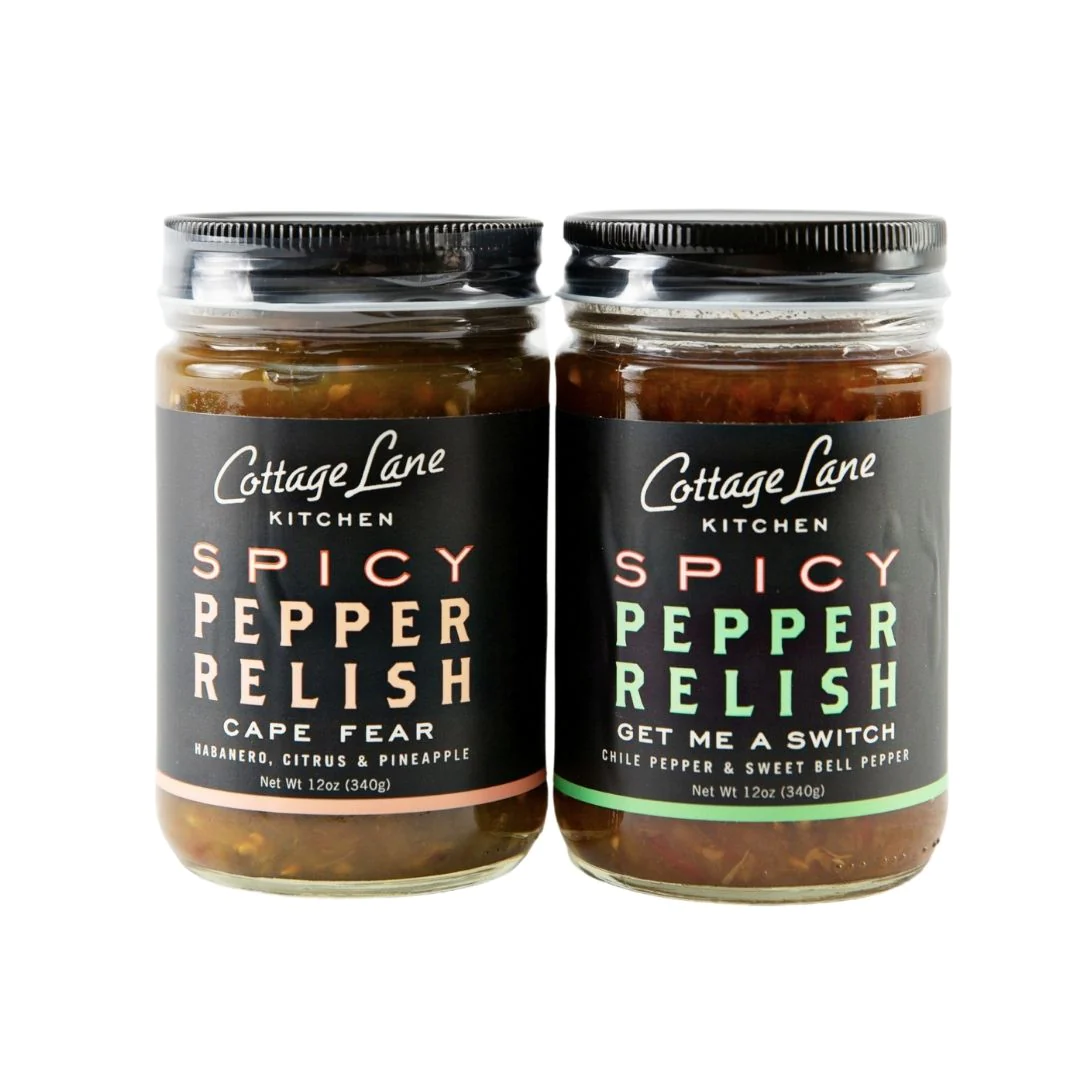 Cottage Lane Kitchen is a woman owned company with generational ties to Chapel Hill, NC and deep love of all things spicy.
Cottage Lane Kitchen's spicy pepper relishes and hot sauce are multi-award winning products that are sassy in name, southern in hospitality and fiery in flavor. We are proud of the lineage of our recipes, the quality of the ingredients and the bold flavors we continue to preserve.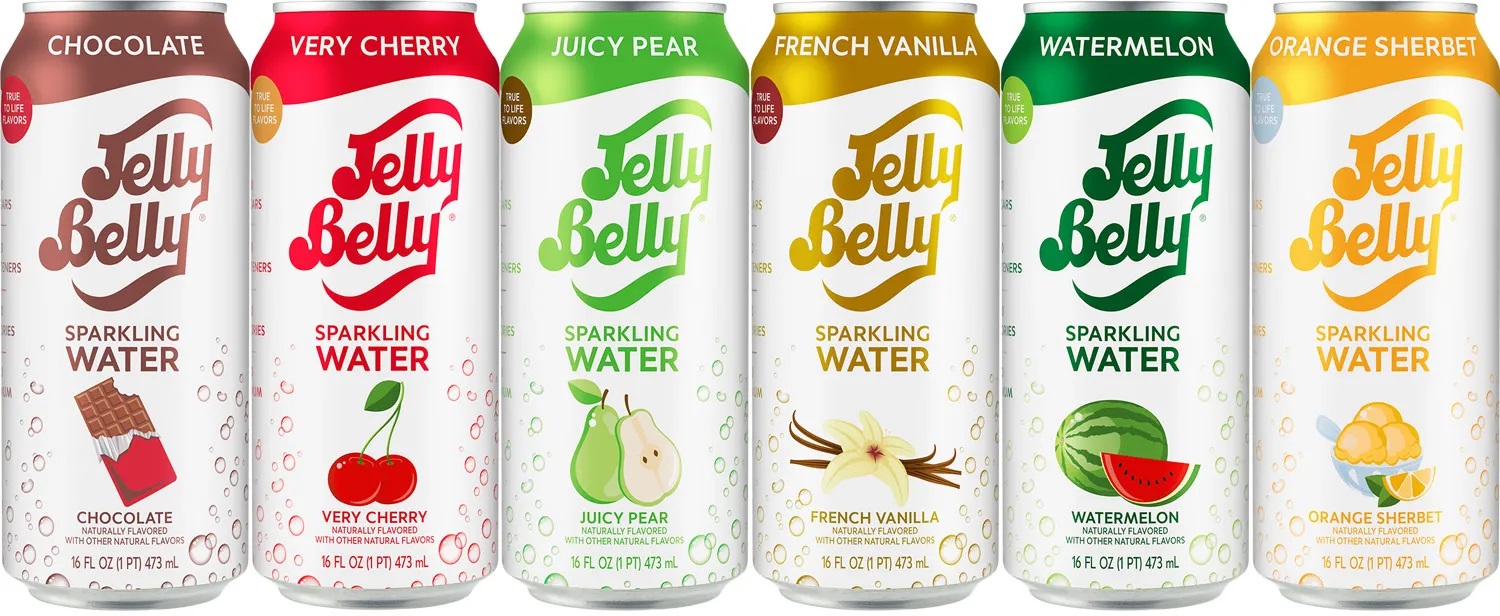 Loaded with flavor, JBSW tastes just like the iconic flavor-packed Jelly Belly Jelly Beans everyone knows and loves without the guilt.
Jelly Belly Sparkling Water (JBSW) was founded in 2019 by the Joffer Beverage Company and is a dissent business venture by the iconic Jelly Belly Candy Company members.
Available in unique and delicious flavors like Juicy Pear, Watermelon, Pina Colada, Orange Sherbert, and Very Cherry, it is the perfect drink for the summer with:
Zero sugar
Zero sweeteners
Zero calories
AND zero sodium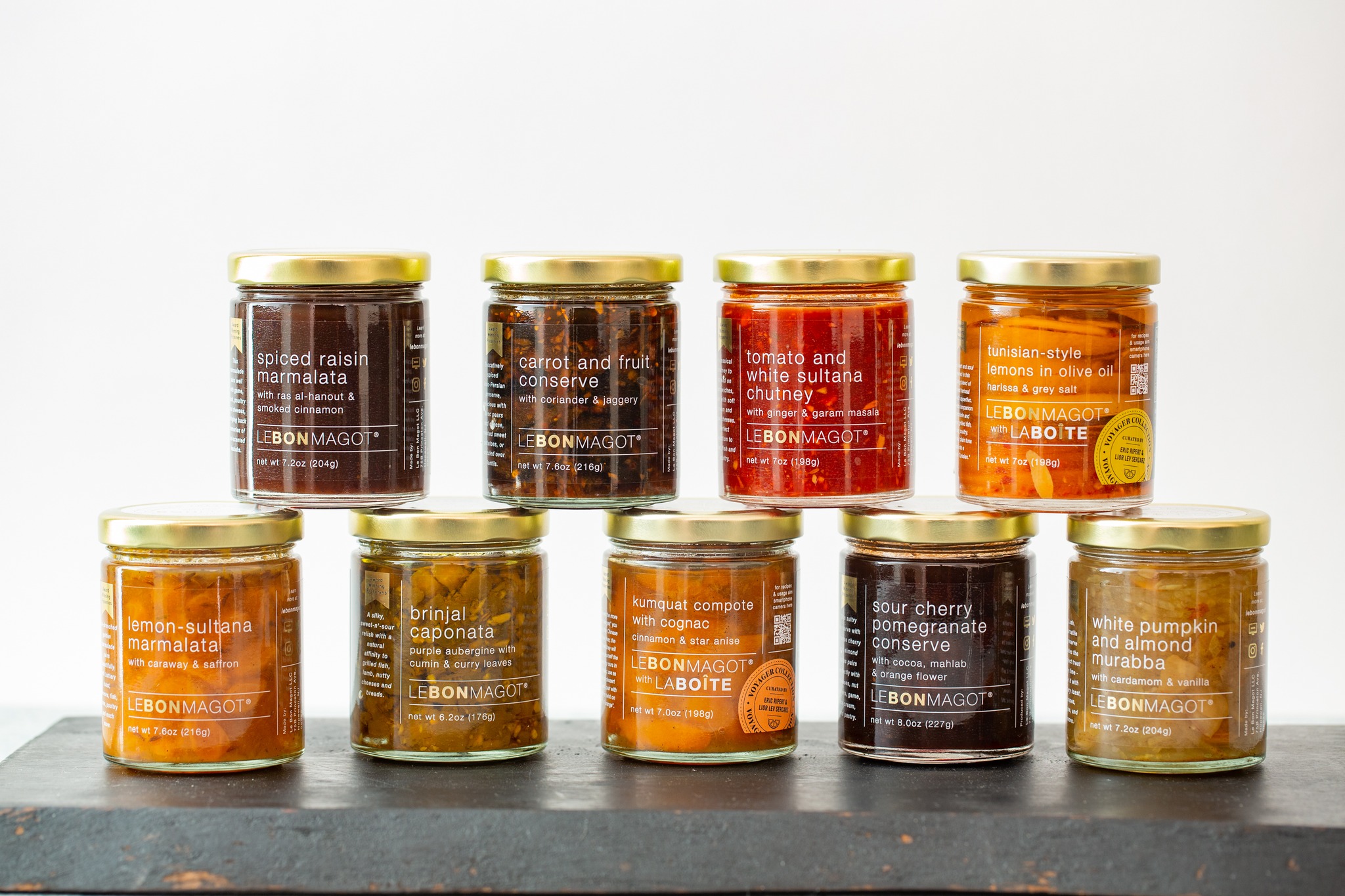 Le Bon Magot (mă-gō′) or "the hidden treasure," produces award-winning artisanal caponata, chutney, conserve, marmalata, preserves, tapenade, and dressing, all inspired by the founder's family heritage and her international experience in Africa, South Asia, and the Middle East.
All Le Bon Magot products are crafted from Heritage Recipes using High-Quality Seasonal Produce, Custom-Blended Aromatics combined with Natural Preserving Techniques. Expect to taste fresh, locally sourced produce and sweet, sun-dried fruit blended with the best quality oils, vinegars, and spices sourced through specialist traders and ateliers from around the world.
Wherever and whenever possible, Le Bon Magot sources sustainable ingredients from single-source farms or manufacturers. Le Bon Magot products can be used in limitless ways: they complement cheese and charcuterie, or combined with other ingredients, they create memorable canapés, main courses, and desserts.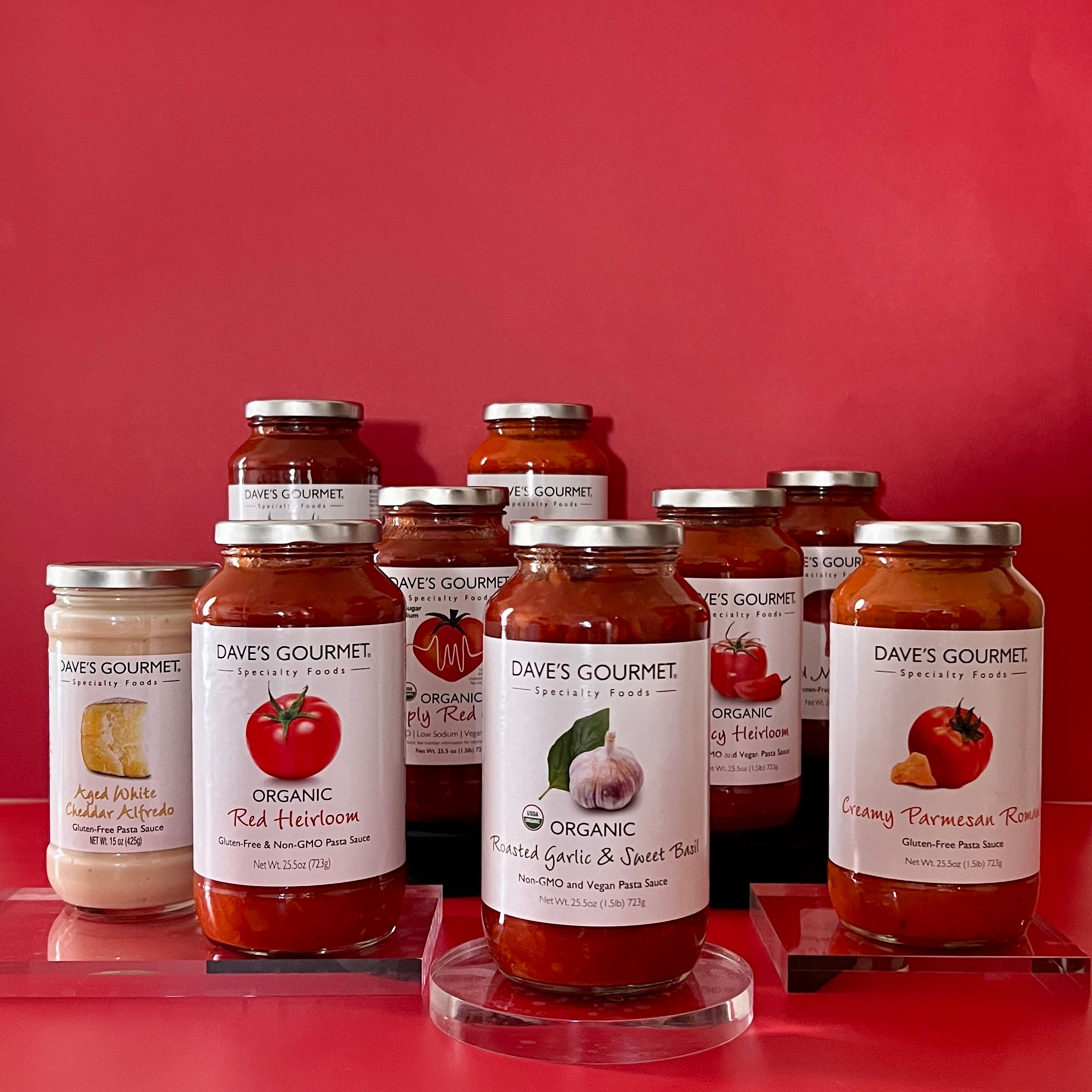 Dave's Gourmet has created a line of award-winning pasta sauces which are rich in delicious flavors like Organic Hearty Marinara, Organic Red Heirloom, Butternut Squash, Wild Mushroom, Aged White Cheddar Alfredo, Vegan Bolagnse, and more!
These delicious sauces are sure to make any pasta, pizza, ravioli, meatballs, or vegetable dish the highlight meal of the week. Each sauce bursts with flavor and takes dishes to the next level with little to no effort. There are organic, vegan, and gluten-free options in the line. For more information, please visit www.davesgourmet.com and also available at grocers around the nation.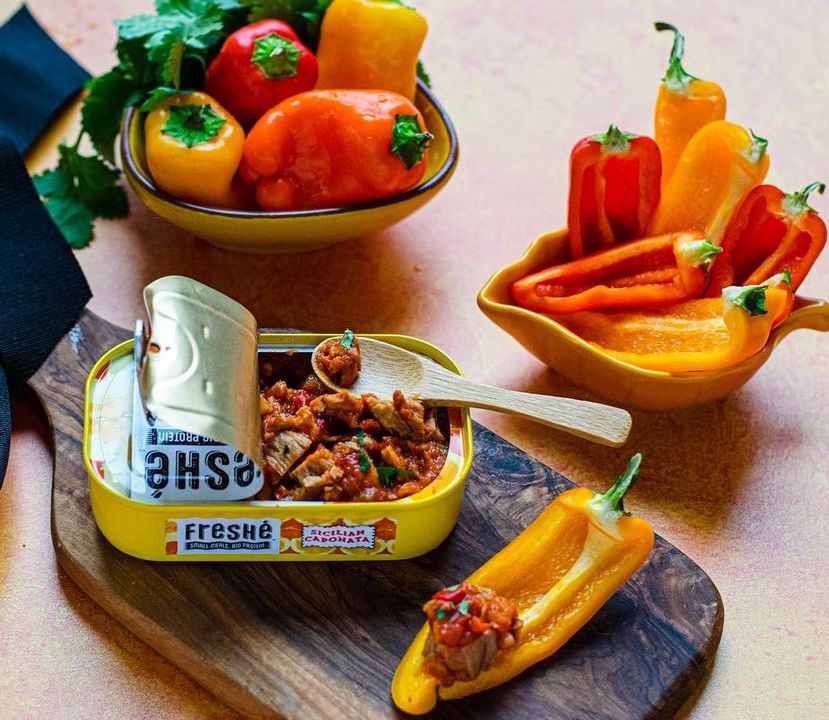 From the coastlines of Portugal and Spain, Freshé Meals are ready-to-eat, small meals made up of simple ingredients, sustainably sourced protein (Wild-caught tuna or Atlantic salmon), and vegetables and legumes infused with savory herbs and spices. Freshé Meals are the perfect go-to option for healthy, delicious eating at home, at the office, or in the great outdoors.
Simply pop open the tin and enjoy it right out of the can, or Freshé Meals can be used as a salad topper and in recipes. Tasty meal selections include Sicilian Caponata, Provence Nicoise, Aztec Ensalada, Thai Sriracha, Moroccan Tagine, and Barcelona Escalivada. All meals are non-GMO, gluten-free, and packaged in BPA-free tins. Sold at https://freshemeals.com/ Amazon and retailers nationwide, including Kroger, Whole Foods, Natural Grocers, Meijer, and more.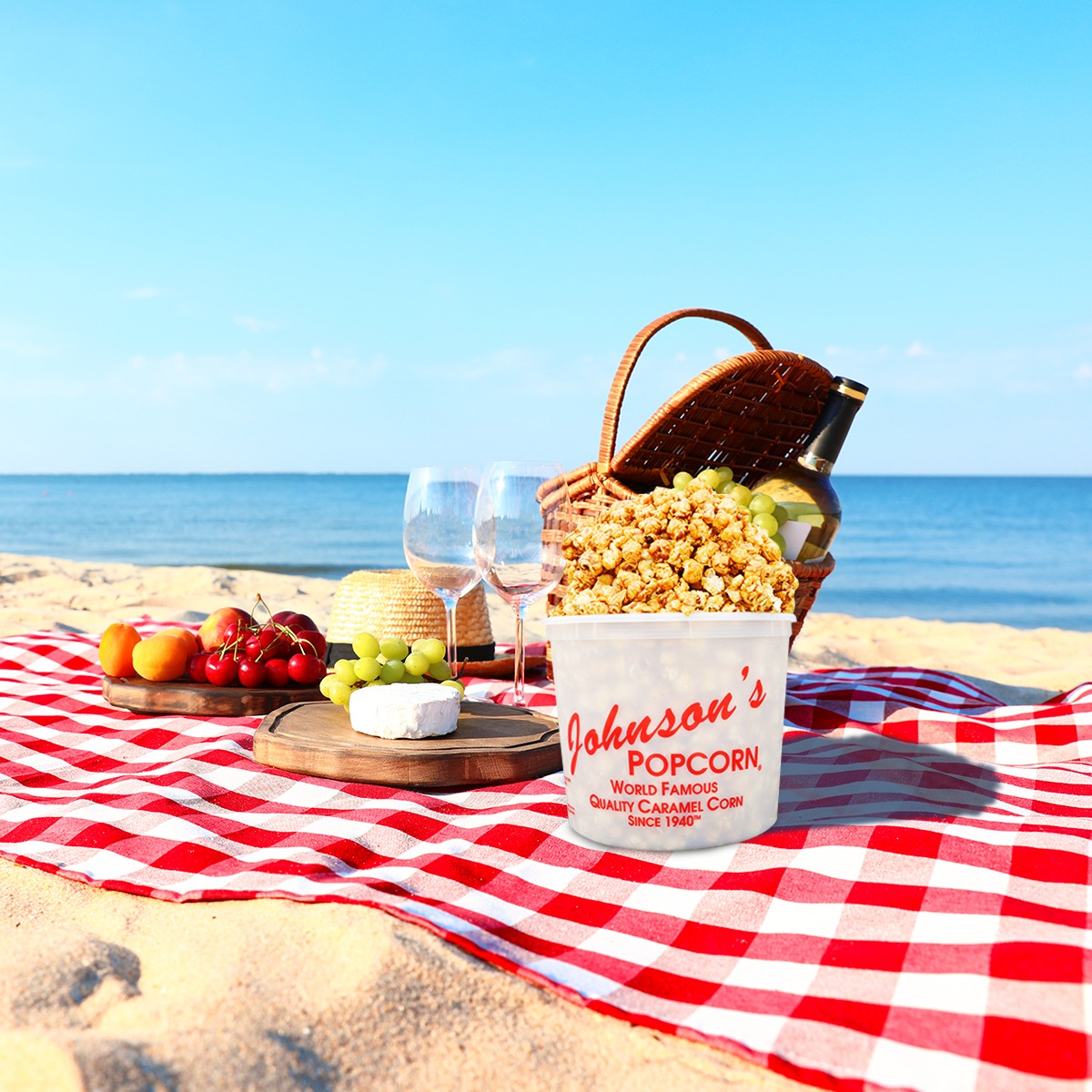 Johnson's Popcorn helps you share delicious popcorn from the beautiful Ocean City, New Jersey Boardwalk–delivered to your doorstep! Since 1940, Johnson's Popcorn has been famously popping corn fresh daily with its world-famous caramel!
Every batch is air-popped and hand-churned in copper kettles at Johnson's Popcorn's Ocean City storefront on the Boardwalk. Johnson's Popcorn is a delicious and thoughtful gift. Select your favorite flavors from gift ideas like tubs and tins of sweet and savory popcorn. All products are gluten-free, and you can choose from Caramel Corn, Salty-n-Sandy, Cheddar, Peanut Crunch, Chocolate Drizzle, Platinum, Butter, and Tri-Flavor. Available at https://www.johnsonspopcorn.com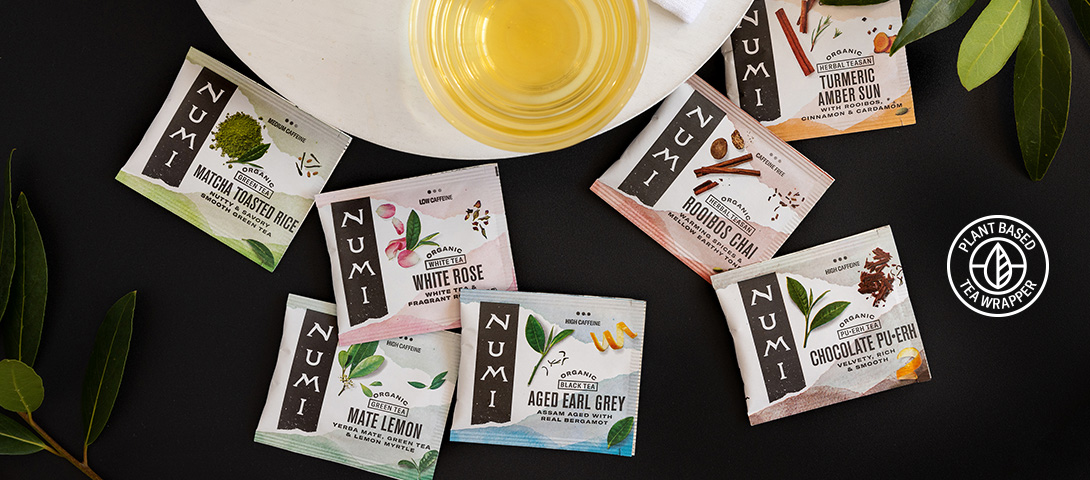 Numi teas are made using premium quality, hand-picked organic and fair trade teas and herbs, blended with only real fruits, flowers and spices. No compromise. We offer a range of green, black, white and pu·erh teas as well as herbal and turmeric teasans in tea bags.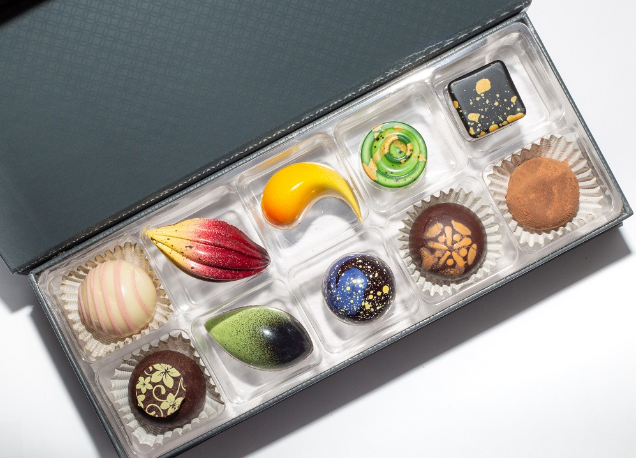 Sinless Treats luxurious, artisan chocolate offers an experience like no other, handcrafted and locally made with the finest organic ingredients for superior taste and aroma. Sinlessly indulge in the most memorable chocolate tasting experience without a sugar crash.
Specially crafted to be keto diet friendly, diabetic friendly and gluten free, our chocolates are rich in flavor and have health benefits, because at Sinless Treats we believe chocolate can be both delicious and guilt-free. Indulge this holiday season without compromising your wellness, and enjoy nature's luxury in every bite.
Kids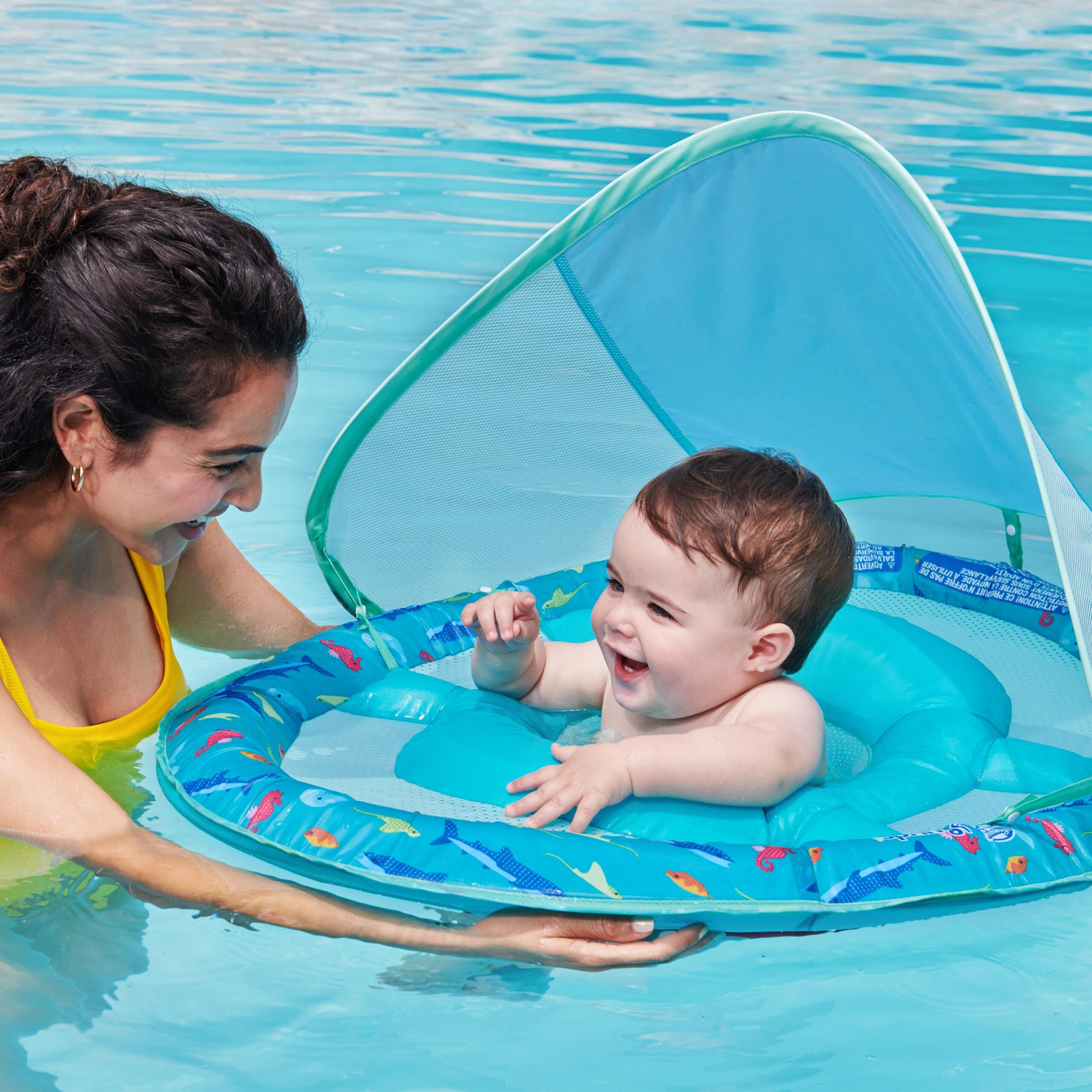 This summer, Spin Master is here to make a splash and ramp up the fun outdoors with its SwimWays and Aerobie product lines! Whether you're playing catch or soaking up the sun, Spin Master has something for everyone.
The newest and most premium baby float features a soft mesh seat with secure leg holes so baby can kick freely underwater as well as a mesh play space so your little one can splash and play with pool and water toys. Features include:
· PATENTED INNER SPRING DESIGN: Inner spring sewn along the edge of the outermost inflation chamber of the float provides a comfortable and secure water introduction experience
· ADJUSTABLE SUN CANOPY: Removable sun canopy offers a shady spot with UPF 50+ sun protection, and the mesh sides allow you to maintain eye contact with your baby at every angle
· SAFE AND SECURE: Fabric-covered inflation offers added durability, while the wide base, child safety valves, and dual air chambers ensure security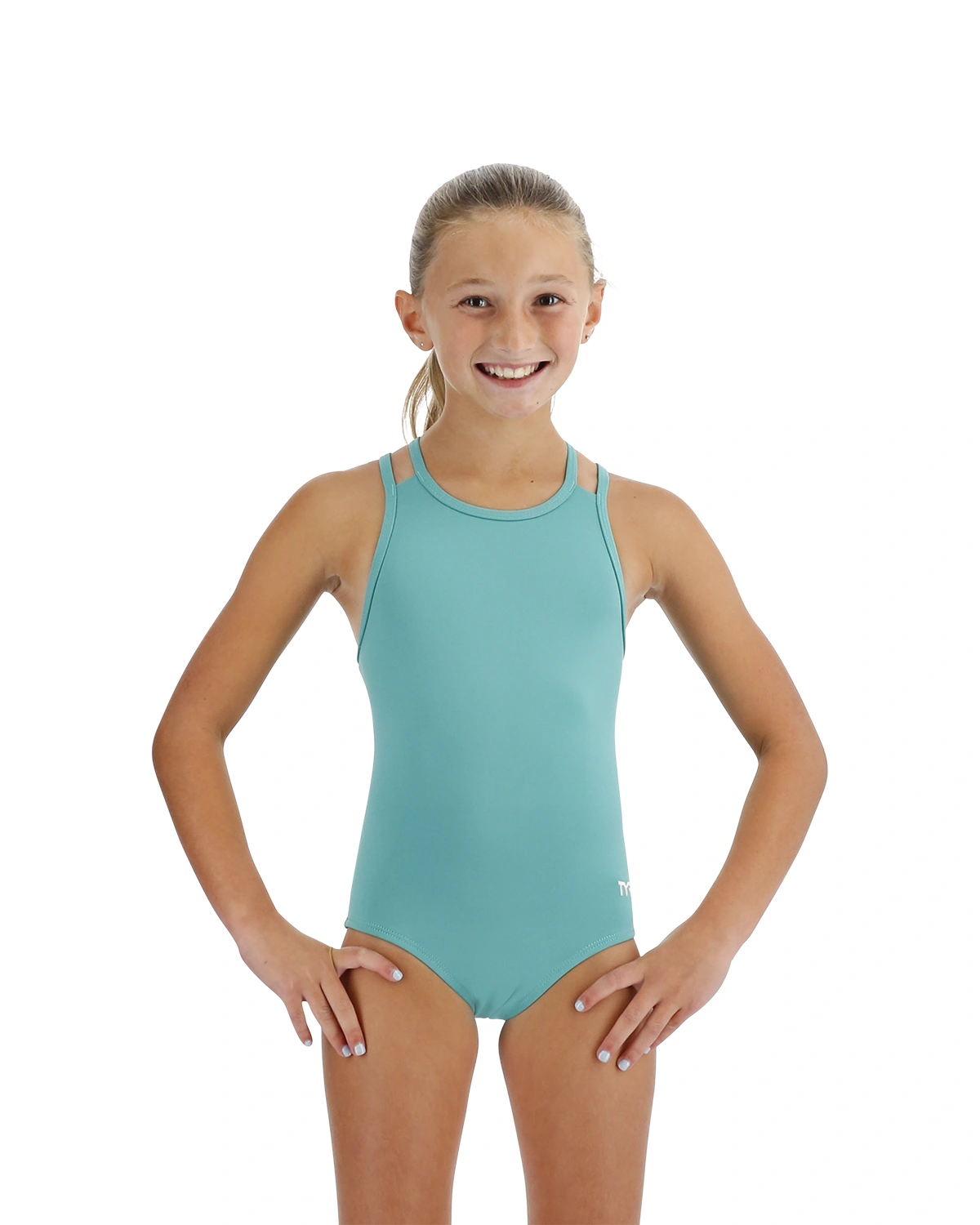 Whether you are working out in the gym or breaking a sweat in the beautiful warm weather, TYR Sport has created innovative and performance-driven products (including footwear, apparel for women as well as men, swimwear, accessories and more) that empowers athletes to reach their highest potential and inspires them to be their best selves.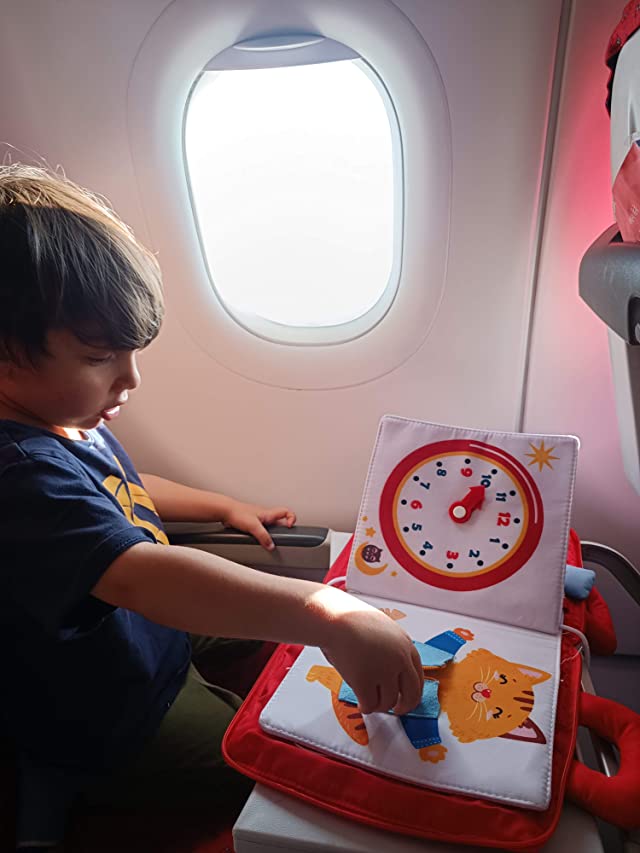 The Kipod Quiet Book is a unique educational toy designed to keep toddlers engaged and learning while on the go. With 10 development encouraging activities, including brushing teeth, tying shoes, and recognizing colors and shapes, this Montessori toddler toy is perfect for long car rides and travels.
The cute animal designs and fun illustrations make it a kids` favorite. And parents can rest easy knowing that the toy is not only safe and non-toxic but very easy to clean as it's machine-washable. Overall, the Kipod Quiet Book is a great choice for parents who want to keep their little ones busy and involved in developmental activities during summer travels.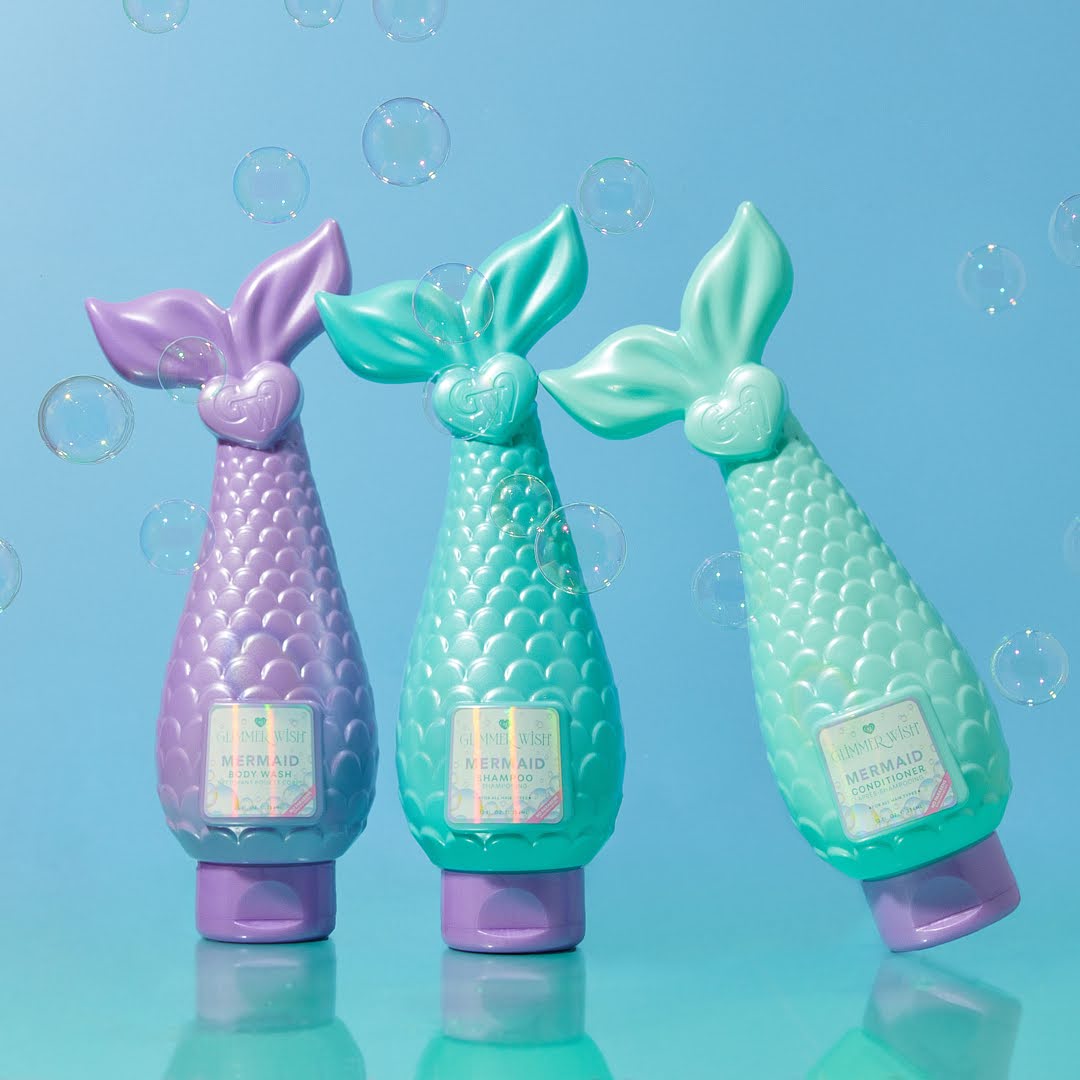 Keeping your hair and body clean has never been more fun or magical, thanks to unicorns and mermaids! In the wonderful world of Glimmer Wish, all things are possible. Glimmer Wish is one of the cleanest and most fun bath and hair brands to hit the market, delightful for kids and parent-approved. This 100% clean, non-toxic, vegan product line is free of mineral oil, parabens, and other harsh ingredients. Glimmer Wish brings a colorful line of self-care products made for kids that are free of harmful chemicals with strict, clean formulations parents can trust and kids will love!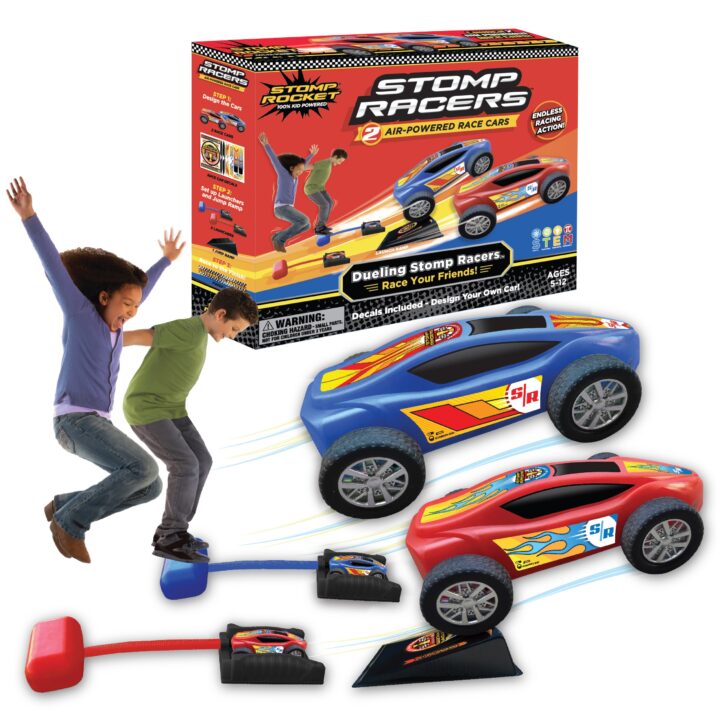 The dueling racers from Stomp Rocket set provide hours of active play with vehicles that race, jump, tumble, crash and perform epic stunts. Easy to put together, kids race each other to the finish line with these dueling racers! Play indoors and out. There are no batteries required and these vehicles are 100% kid powered! The set even includes stickers to customize their own cars.