This shop is part of a social shopper marketing insight campaign with Pollinate Media Group® and Sharpie, but all my opinions are my own. #pmedia #SharpieBTS http://my-disclosur.es/OBsstV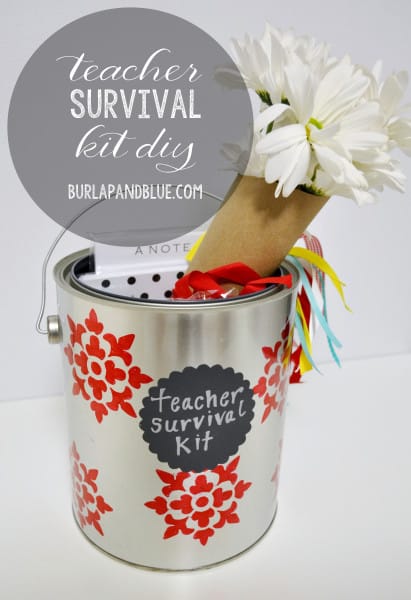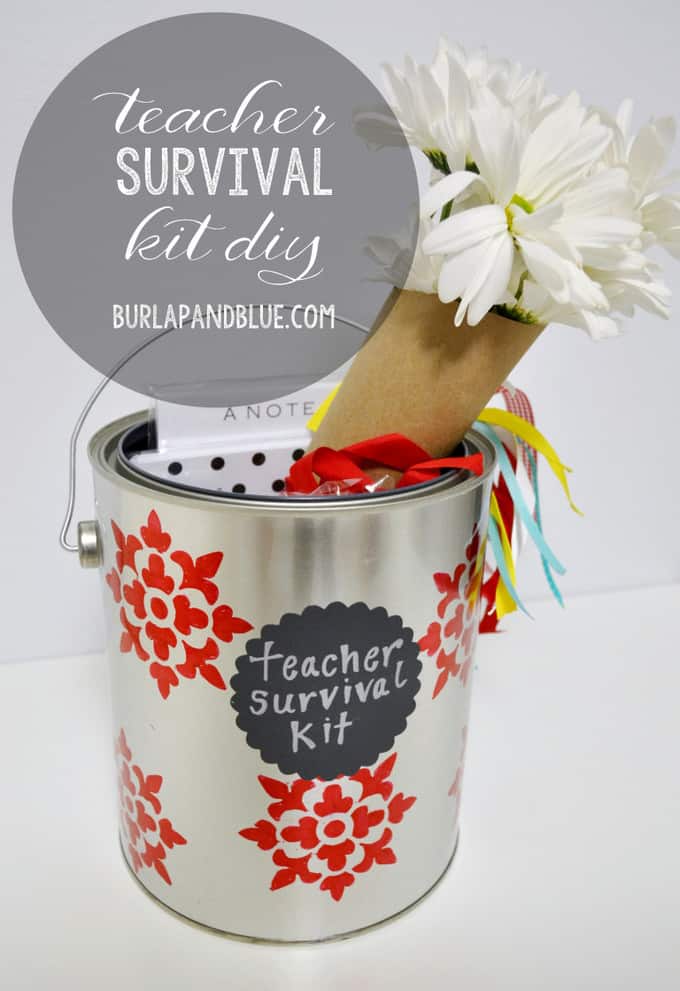 As my oldest child prepares to start Kindergarten soon (28 days-but who's counting?), I am continually on the lookout for fun ways to prepare our family for this transition, as well as ways to get us excited about the adventure ahead. Knowing that, for me, this means getting crafty, I turned to one of my go-to crafting products, Sharpie markers, to create a cute and useful Teacher Survival Kit that we will be gifting to Drew's teacher on the first day of school.
I took a trip to my local Staples, where I always seem to find the absolute best selection of Sharpie products guaranteed to spark my creativity. And, starting August 10th, Staples will be having a sale on all Sharpie Fine and Ultra Fine markers and highlighters (while supplies last), so you can create something similar for your child's teacher(s)!
So let's get started! Here's what you'll need to create something similar: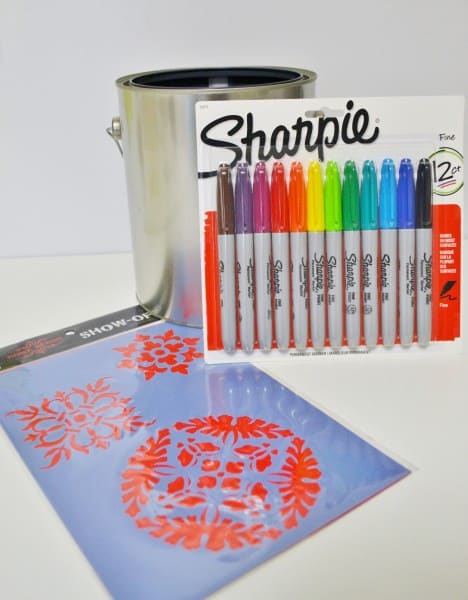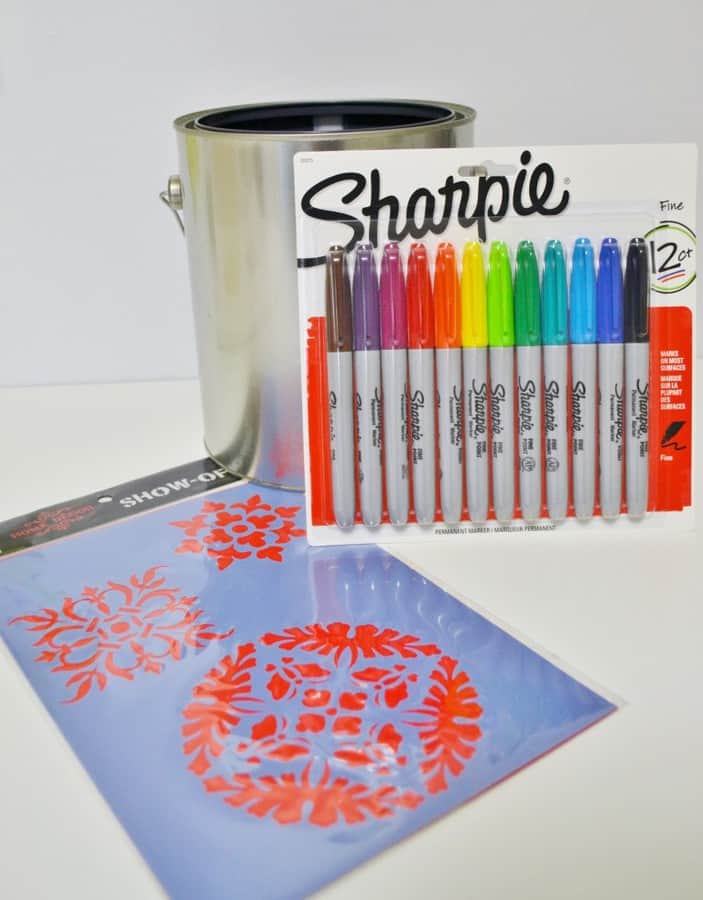 Materials:
Sharpie Markers (Again, I always purchase mine from Staples)
empty paint bucket (I found mine at Home Depot)
Stencils
Chalkboard Decal (I get mine from here)
Ribbon (if desired)
Step 1: Decide on your design, and tape down your stencil to your bucket. Be sure to tape down stencil firmly so it doesn't shift while you work. Take your Sharpie marker of choice, and carefully fill in your stencil. You can easily freehand this step and not use a stencil at all if you are after a more organic look.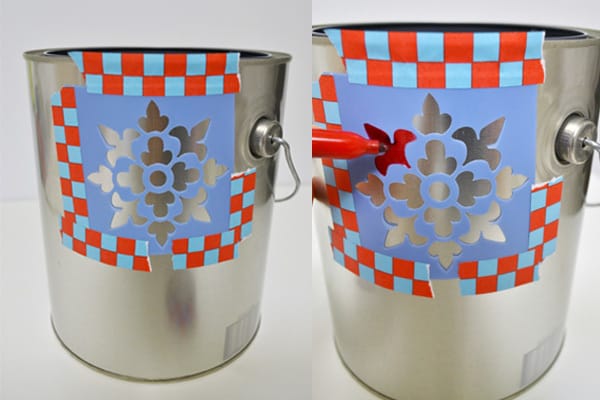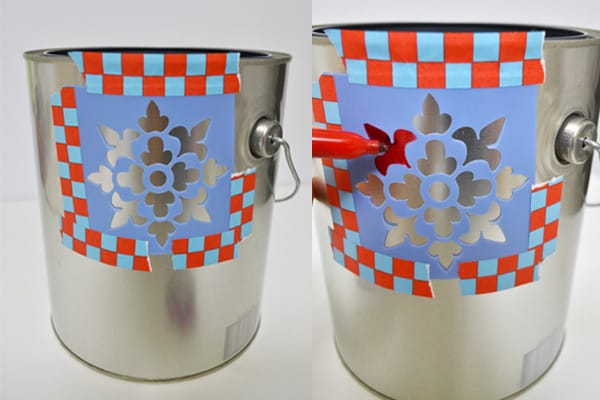 Step 2: Carefully remove your stencil. If you need to touch up any areas, do so now. If you need to clean up any areas where the marker may have slipped, just use a Q-tip dipped in rubbing alcohol…any mistakes will clean right up!
Step 3: Fill with fun items for your child's teacher. Here's what we filled our bucket with: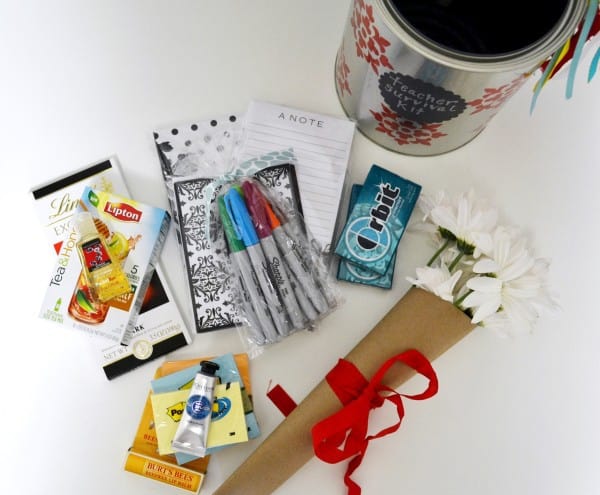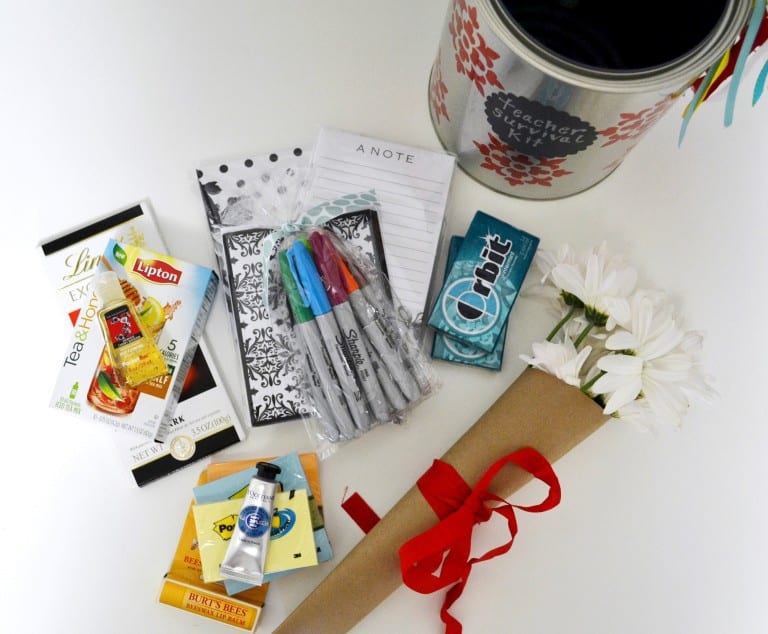 And here are a few more ideas to customize your bucket…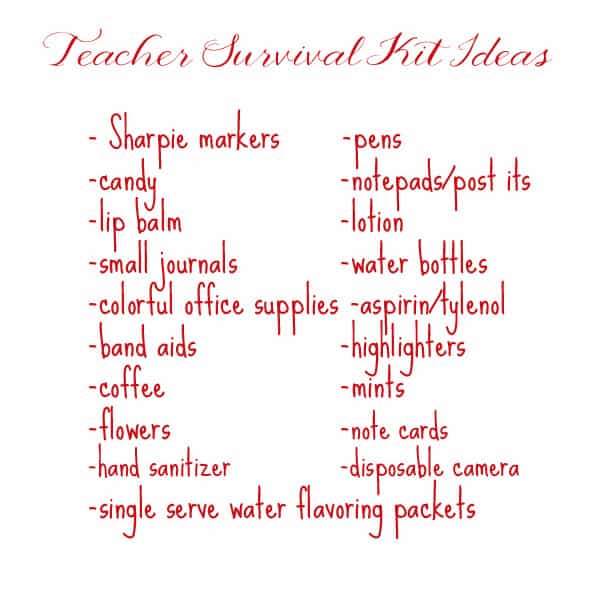 Add some cuteness and color with a chalkboard label and some ribbon and you're done!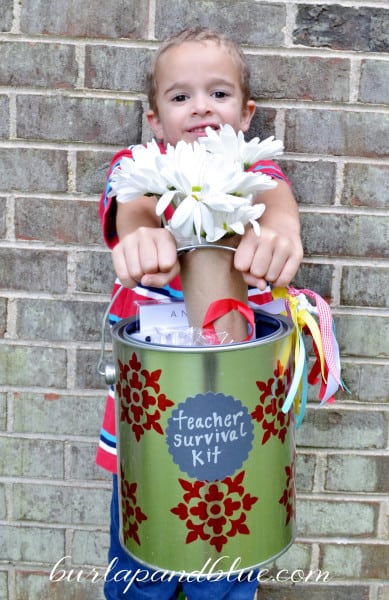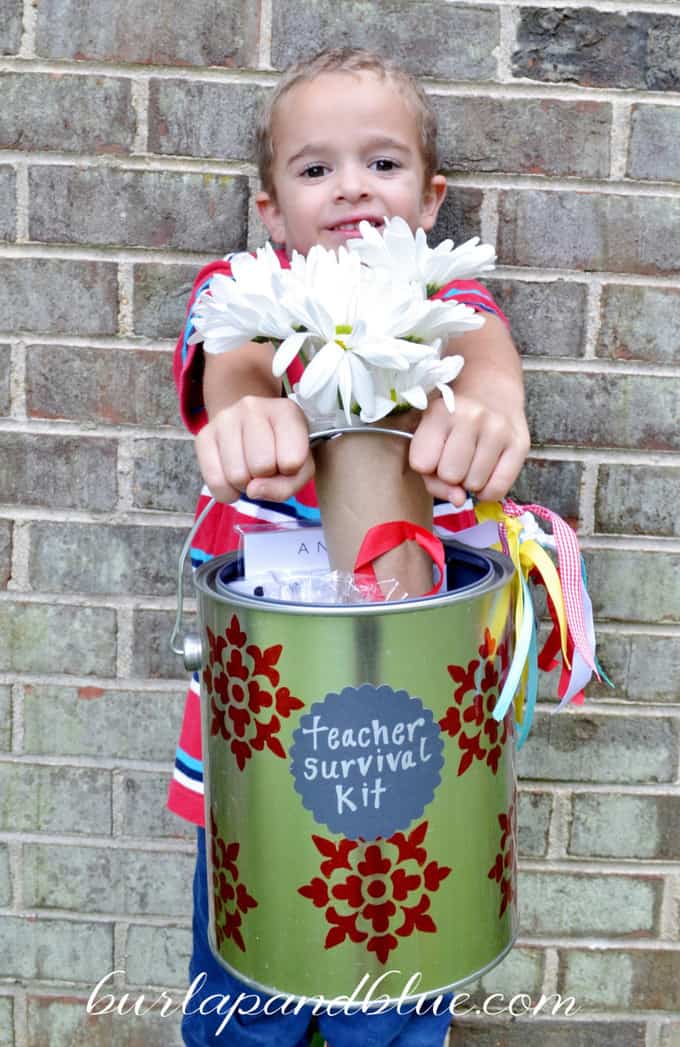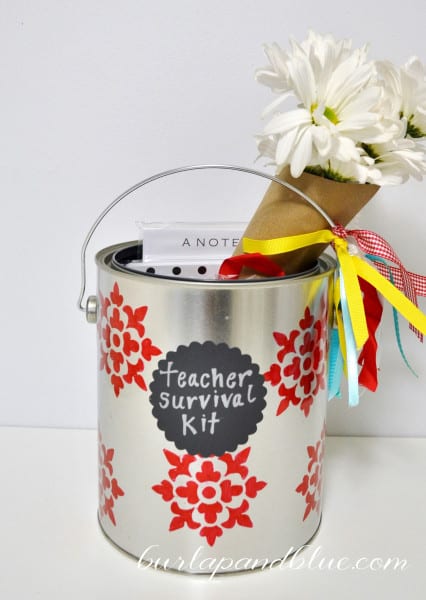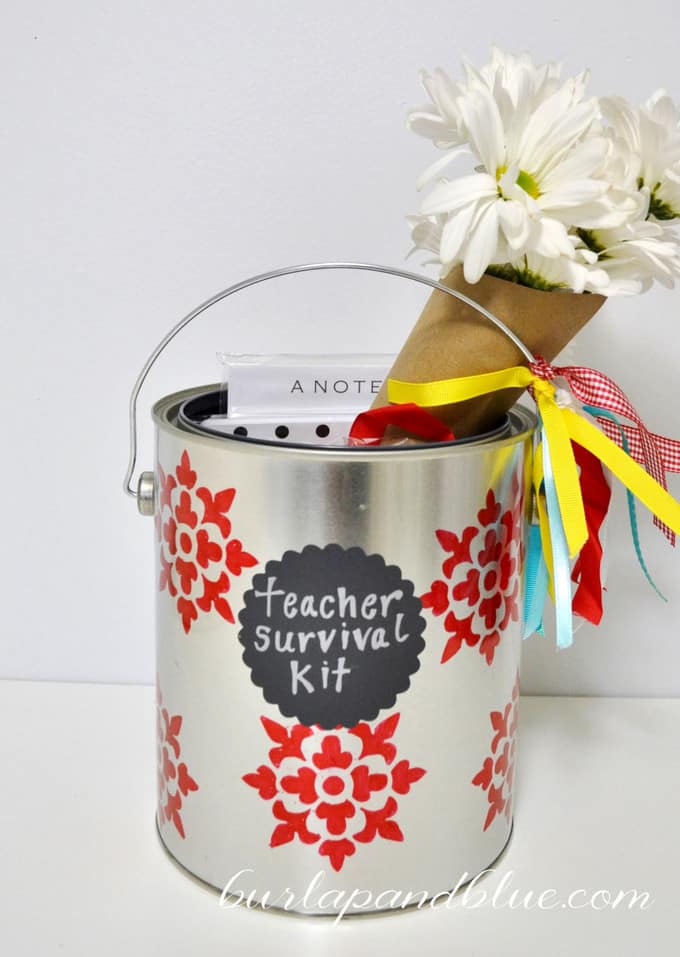 I seriously had such a great time creating this for Drew's teacher. Sharpie products really are my go-to product when I want to create a unique and fun DIY project.
Thanks for reading all about my teacher survival kit! Have a crafty day!