"Drawing is an exercise for a restless imagination."—Tim Burton
Did you know drawing can help you destress, untangle your thoughts and allow you to relax and be creative? If you're looking for fun and cool things to draw, read on!
When bored, drawing can captivate you for hours, and be a fun indoor hobby to help enhance your life and make you more interesting to others.
Your everyday life and daily tasks can turn interesting with a bit of doodling, drawing, or even coloring.
Life will give you free time every now and then, and and boredom may creep its way in.
At such times, when you cannot do much or when you are bored— draw! Draw your heart out and express your emotions.
Don't allow worldly stress and busy life to clog up your mind— create something for your own peace!
As a potential bonus, drawing is a craft that could make money, if you stick with it and become proficient.
Whether an artist or not, creating art is therapeutic and will give you colorful times, you can start with something basic, like a building, mountains, or funny emojis.
Once your hands relax and move swiftly, start penning down your limitless imagination.
Cannot decide what to draw? Here are 100+ things to draw when you are stuck in an artistic block or rut.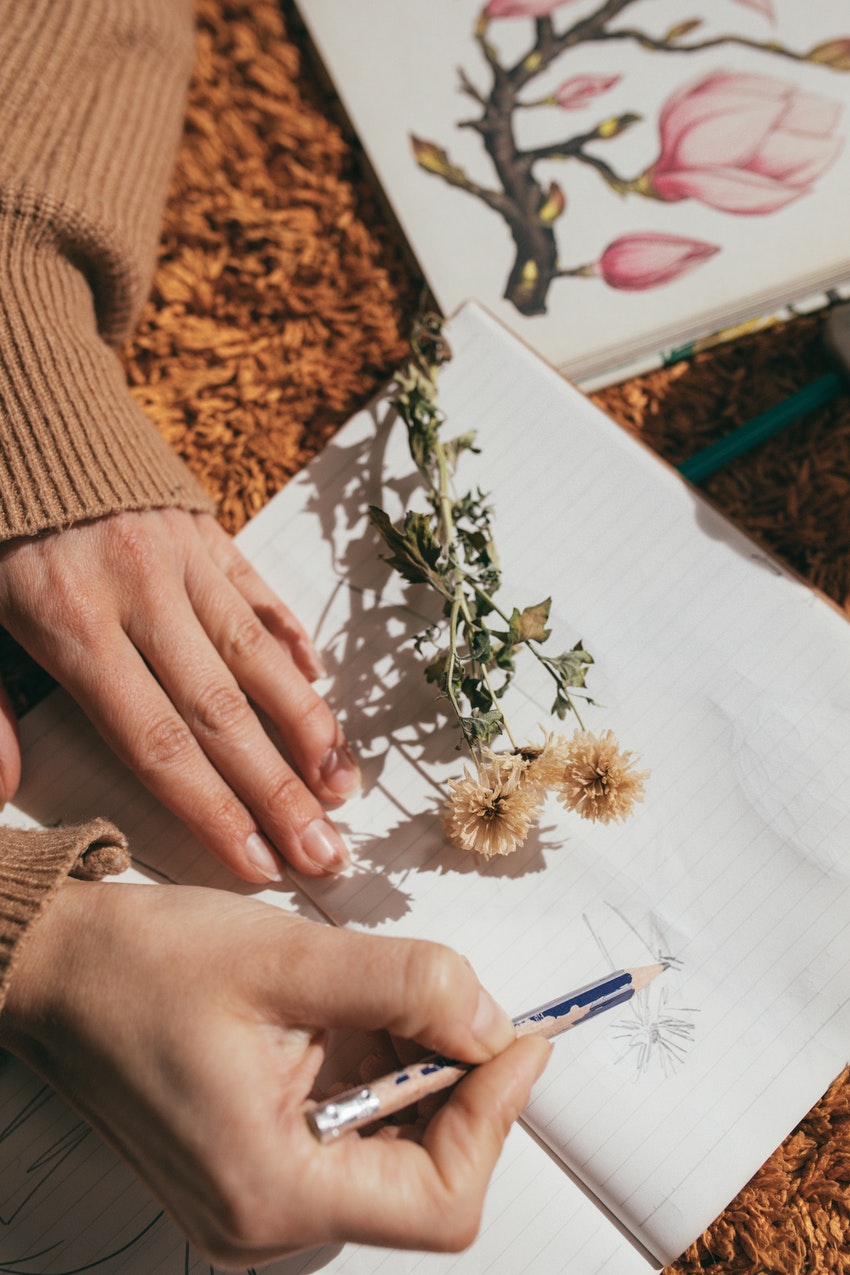 First, though, let's talk about the supplies you will need to begin your drawing journey.
What Drawing Supplies Should I Buy
You don't have to spend a lot of money to begin drawing.
In fact, if you spend a lot of money on your supplies, you may feel unnecessary pressure for your drawings to be perfect, and no one needs that.
Here are some drawing supply ideas to get you started.
Sketchpad. You can buy a simple sketchpad in various sizes for not a lot of money.
If you don't want to invest in a sketchpad, that is fine too! Use simple drawing paper or even printer paper to get started.
Colored pencils. A good quality, yet fairly inexpensive set of colored pencils is a good investment for your drawing journey. A set of 36 or so should give you options, without being overwhelming.
Pen set. A good black pen set is another drawing tool to consider. Look for fine line pens to get the best accuracy and detail.
What Is the Most Popular Thing to Draw Right Now?
This is a common question and there is no one right answer!
If you use TikTok or other social media, you can head there to get some unique ideas.
Honestly, pets, movie and cartoon characters, and other trendy objects are always on my list of popular things to draw!
Easy Things To Draw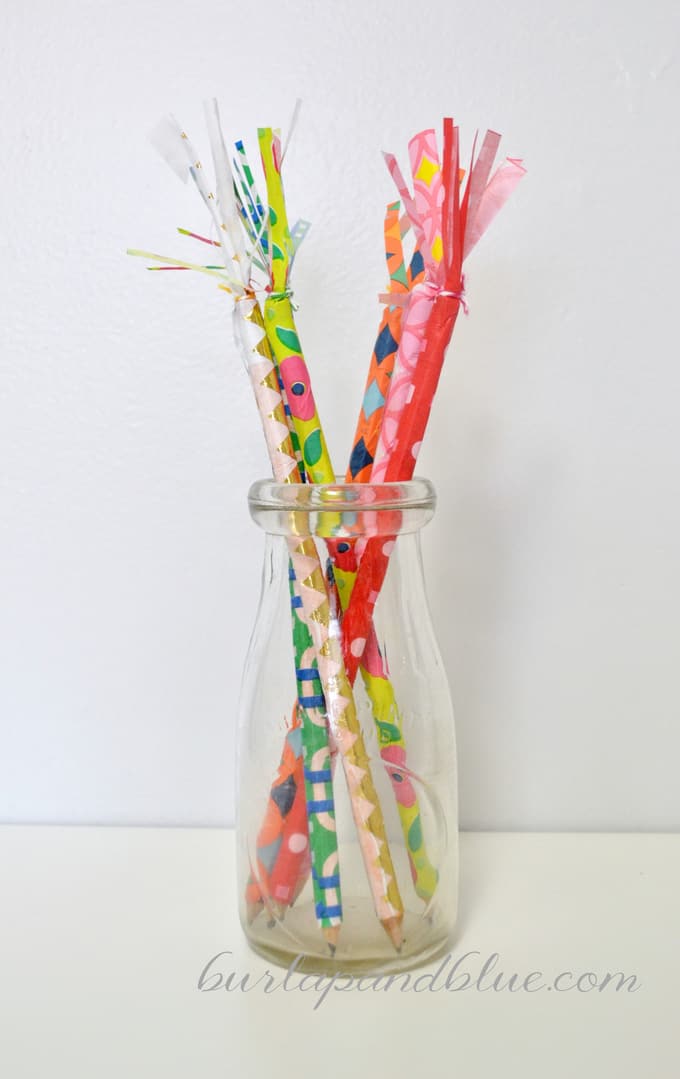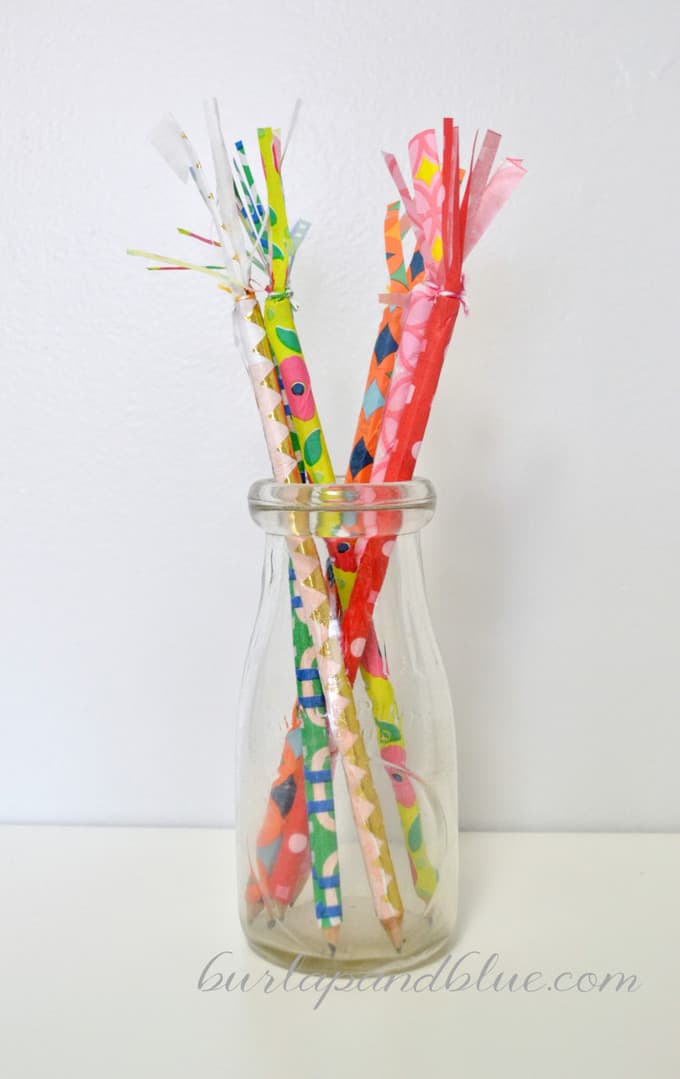 As a beginner, these 40 easy things to draw will help you unfold your creativity.
If you have decided to pursue art or simply choose it as a hobby, starting with something easier will serve as a great base for your career/passion.
If you want to combine drawing with some art, consider hand lettering! Our how to hand letter guide is a great place to start.
Depending on your skills, choose any of the drawings mentioned below and get down to business. You can play with the suggestions and mold them into your own style if you'd like.
We have added a variety of different drawings in this article to give you different muses and creations.
My personal favorite is doodling.
Fill the whole page with crazy, stupid, and funny doodles. You can use a black pen or color sticks to add charm to your drawing.
Old house/hut/cottage
Crescent moon with stars/clouds: Use a black sheet, silver pen, color sticks, and doodle to enhance your sketch.
Bird
Mug
Book: To add extra creativity, try to draw a dream scene coming out of the book.
Mountains and trees
Antique jar with mandala art
Crystal ball with clouds or magic inside
Funny illustrations of cartoons/animals/humans.
Henna on a pot or jar
Hot air balloon with tiny humans inside
Camping site
Line drawing: For example- a man with a bulb or a woman with earphones.
Cartoon: For starters, Tom and Jerry will do. But don't stop yourself from drawing your favorite characters. My favorite was Sean, the sheep.
Emoji
Dandelion
Constellation: Again, use a black sheet and white pencil/silver glitter pen to emphasize your sketch. Start with zodiac signs— they are fun to draw!
Hourglass
Brush
Fish
Radio: Draw the retro radio with its film/reel
Melody symbols
A tiny human with big feet (it's funny!)
Galaxy
whale
Funny faces
Ocean and beach
UFO
Sunset drawing: Sunset drawing is the easiest. Use watercolors to define the background and color rest of the things pitch black with a marker/black paint color. For starters, draw an autumn tree with birds.
Cute small plants
Candle(s)
Flower(s)
Rainbow with cloud and gold pot
River and boat
Bees
Light Bulb with scenery inside
Black cat drawing
Headphones and music
Graffiti: Let your imagination run wild and doodle anything literally!
Cute emoji on sun, moon, and planets comic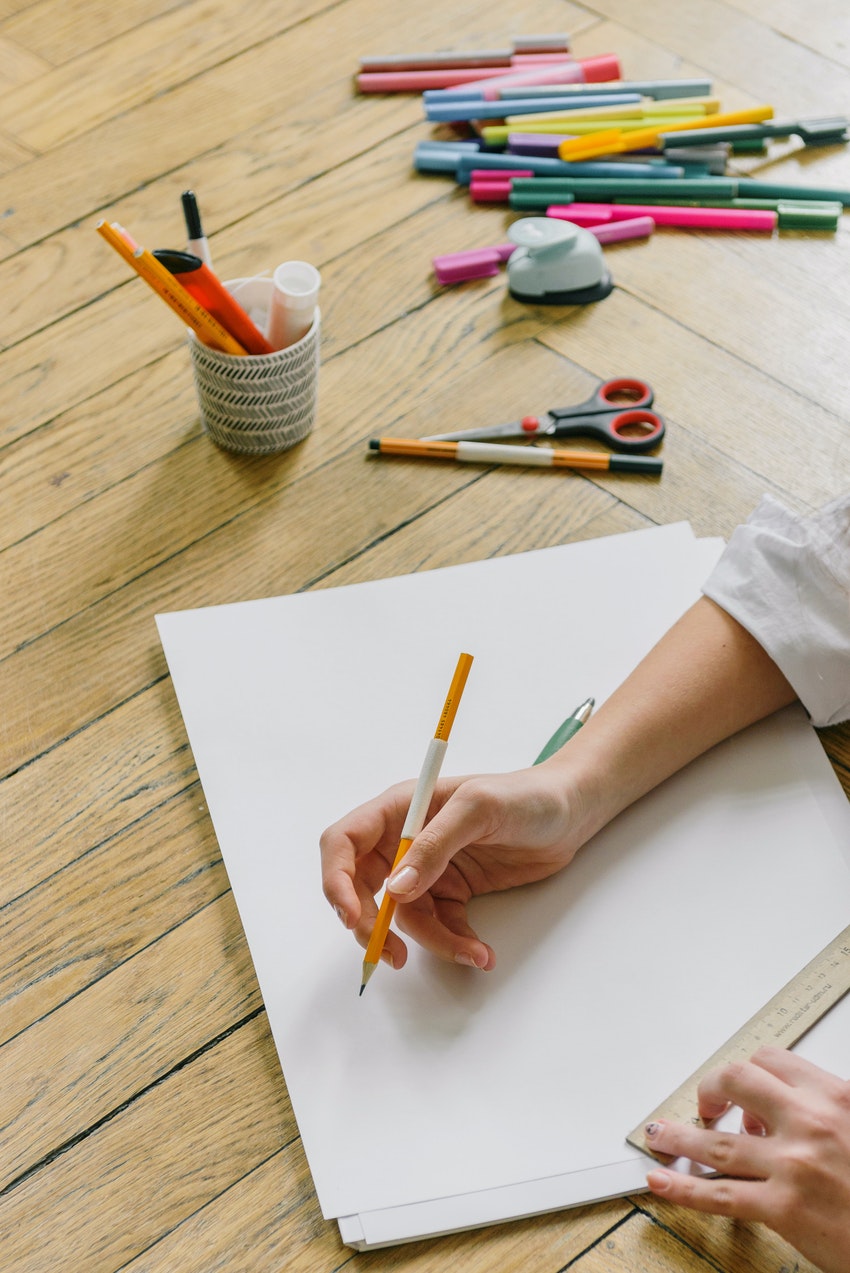 Things To Draw When You Are Bored
Boredom will suck the creativity out of you and leave you dull. Instead of sulking around the window, try engaging yourself with intricate drawings— these art prints will keep you busy for hours.
When bored, try to draw something more complicated, something that will distract you from your mundane life. I prefer drawing 'realistic eyes' because it needs attention and dedication.
That's not all; there are multiple easy yet lengthy art forms to keep you busy.
Here are my 15 favorite things to draw when bored!
Most of these drawings will require hours of attention. It's not necessary to finish them all at once. You can continue until it satisfies you and pick the remaining work the next day!
Mandala art: Mandala art is very precise. Start with a small circle and move to bigger ones later. You can either use colored pens or a simple black marker.
Mandala art on the wall: It takes hours to cover the whole wall with mandala art. I, personally, love painting/drawing on walls! Maybe, mandala art will change your mood and help you engage in creative activities.
Warli art: Warli art is another classical Indian art form used to describe stories in motion.
Eyes
Realism
Paint dot mandala: Dot mandala is different from mandala on sheets or walls. Dot mandala is performed on smooth stones. You will need accurate tools (oil paints and needle) to color the design after drawing the pattern.
Illusion Drawing: Unusual blocks, stairs, geometry shapes, black & white patterns.
Boy's hair with flowers and butterflies
Close-up freckle face
Architectural building
Drawing historic illustrations
Different types of cartoon eyes
Insects like ladybug
Different hairstyle
European buildings and alleys: Europe has beautiful architecture and will bust your boring life with details.
16. Banners. Here's our tutorial for how to draw a banner.
Fun Things To Draw
The more you explore your imagination, the more colorful your life will be! Here are 20 funny things to draw on your canvas when dealing with a massive artist's block!
These drawings are easy-to-make. You can always add your extra creativity to the given sets of examples!
Giraffe
Platypus Perry from the cartoon 'Phineas & Ferb'
Draw faces on non-living objects
Draw yourself
Pig with wings
Old cupid cartoon from the movie 'Tangled.'
Animals with long hands and legs
Line drawing comics
Cute alien with a spaceship
Cat in witch cloak
The old witch with a stick
Genie from the movie 'Aladin.'
Live objects from the movie 'Beauty and the beast.'
Funny facial expression: Human with big heads and small bodies
Funny animals
Bedsheet ghost with funny expressions and shoes
Octopus
Penguin
Cute icons
earphones/headphones with added imagination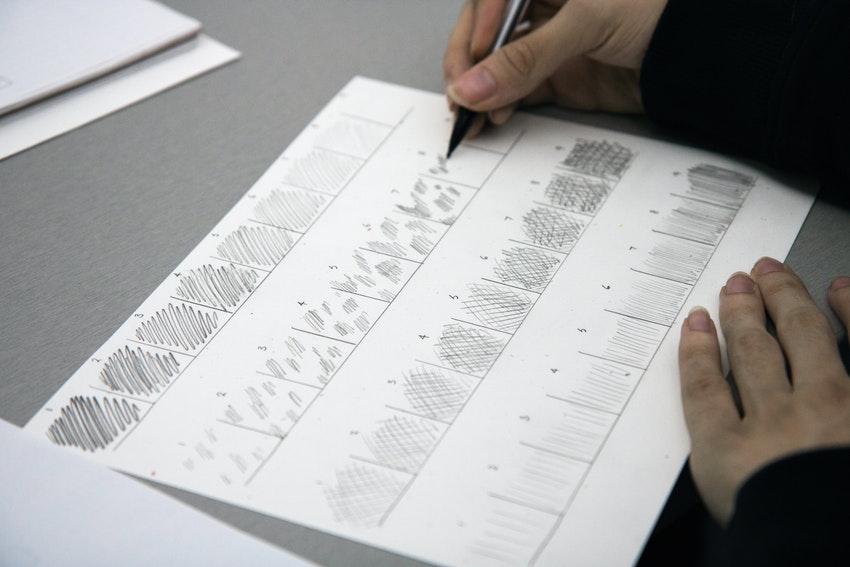 Cool Things To Draw To Draw In Your Sketchbook
Art is all about perception. Try drawing something funnier to lighten the mood, like humans with big heads and small bodies or pigs with wings.
When the schedule gets hectic, and drawing seems like a chore— switch your focus to make things funnier.
While you might not be interested in working on your realistic sketch, you might take an interest in drawing something out-of-the-blue. Instead of drawing simple replicas of the world, try to twist it in your own sense.
For instance, an upside-down umbrella, an alien with flowers, a skull with butterflies, or nature impersonating humans.
Bring a different story to your portrayal— a different meaning to what you have drawn. Let the world see two sides of your paintings, or perhaps, three. Create illusions!
Skull with flower
Upside Down Umbrella with rain
Your partner's funny illustration
Psychedelic illustrations like planets, stars, space, and glitter
Phineas and Ferb
Trippy girl with psychedelic colors
Try making the shadow of objects.
3-D objects
Fashionable clothes
Pirate
Knife
black & white illustrations
Anime
Human faces
Outline sketches
Nature scenery
Fire and flames
Floral illustration
A door to the universe
Groot from the movie 'Guardians of the galaxy.'
Things For Kids To Draw
Starting at a young age, kids love colors more than anything!
Hand them a new pack of stationary and watch your kids develop and express their unusual creativity on the blank sheets of paper.
It's fascinating to watch our kids draw their imaginations. You can understand your kids more with their drawing than their fumbled words!
However, handing them new color sticks and blank paper simply won't do it! Participate in your child's interests enthusiastically and guide them through the process!
Use these 15 easy and imaginative things to draw with your kids, and they will find their muse with weird dolphins, sharks, elephants, and so much more!
Unicorn
Hand drawing
Heart
Fruits with faces
Vegetables with faces
Flowerpot
Their favorite cartoon
Leaves
Shapes
Castle of their dream
Rainbow and butterflies
Robot
Cute dragon with fire breath
Their favorite fast food
Crab with cute face
How To Draw When You Are Stuck In A Rut As An Artist?
If you have lost the motivation to continue your drawing or have zero inspiration to start a new one, you are probably going through an artist's block— something every artist goes through once in a while.
Don't forget; it's just a phase; you are still a great artist! However, it's pretty normal to lose motivation from time to time.
When times like these strike you hard, grab your canvas and your coloring sticks. Instead of drawing something magnificent or out-of-the-world, draw something ordinary and easy.
It will soon help you untangle your messy motivation and will help you move swiftly with creativity. To help you onboard, we have come up with these 110 creative and easy things to draw!
What To Draw When You Are A Non-Artist?
As a non-artists, drawing is a challenging game— your hands are stiff, there's no flow, you don't think you have creativity inside to begin with.
What you should understand, though, is this: there is no one to judge you or your drawing, so what's stopping you? Start drawing!
Did you know purchasing stationery and drawing supplies is stimulating and therapeutic?
Don't stop yourself from ordering/purchasing art supplies for your new venture.
Get yourself new pencils, colored pencils, paint, brushes, drawing pads, etc. You don't have to spend a lot to get started!
Thanks for reading all about our favorite Things to Draw – 100+ Cool & Easy Things To Draw When You Are Out Of Ideas.
Have a great day!