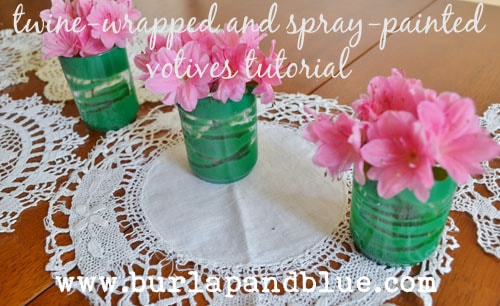 This is sooo easy and so versatile! You can use this technique on any kind of container you can think of. I tried it on votive holders and mason jars, and loved them both!
Materials:
containers of choice (again, I used votive holders and mason jars)
jute twine
spray paint
Step 1: Take your twine, wrap it around your container, and tie the ends together.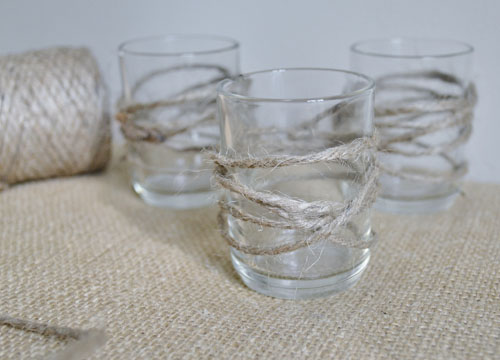 Step 2: Spray paint your container in your color of choice (I used two coats). Let dry.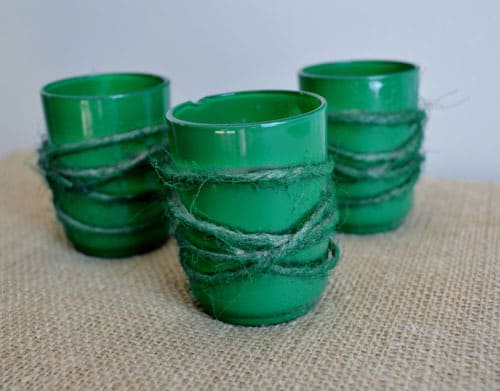 Cut and unwrap your twine and voila!
I did this on mason jars as well for a shower a few months ago…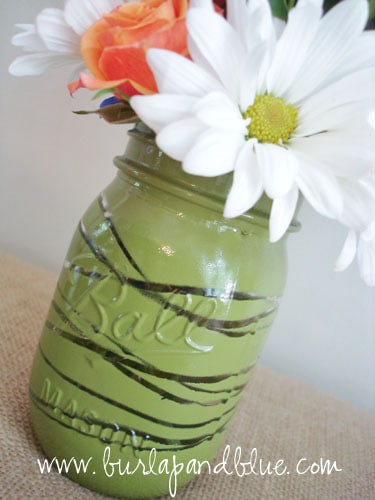 It made THE perfect vases for flowers, in my opinion!
What would YOU use this technique with? Do tell!