White chocolate peppermint pretzels are an easy and festive holiday treat! Make these at Christmas to give as gifts, or make them year round for an easy and fast treat. These white chocolate peppermint pretzels are sure to be your new favorite easy Christmas recipe!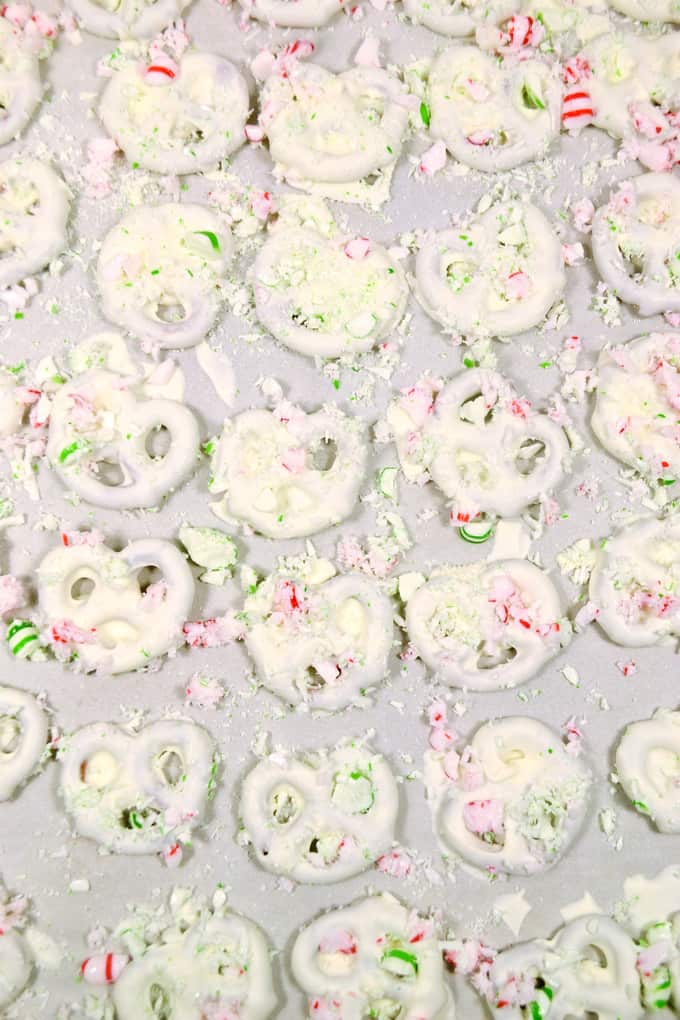 White chocolate peppermint pretzels are one of those things that check all the boxes for an amazing holiday treat-they're easy to make, inexpensive, and perfect for making ahead and packaging up as gifts.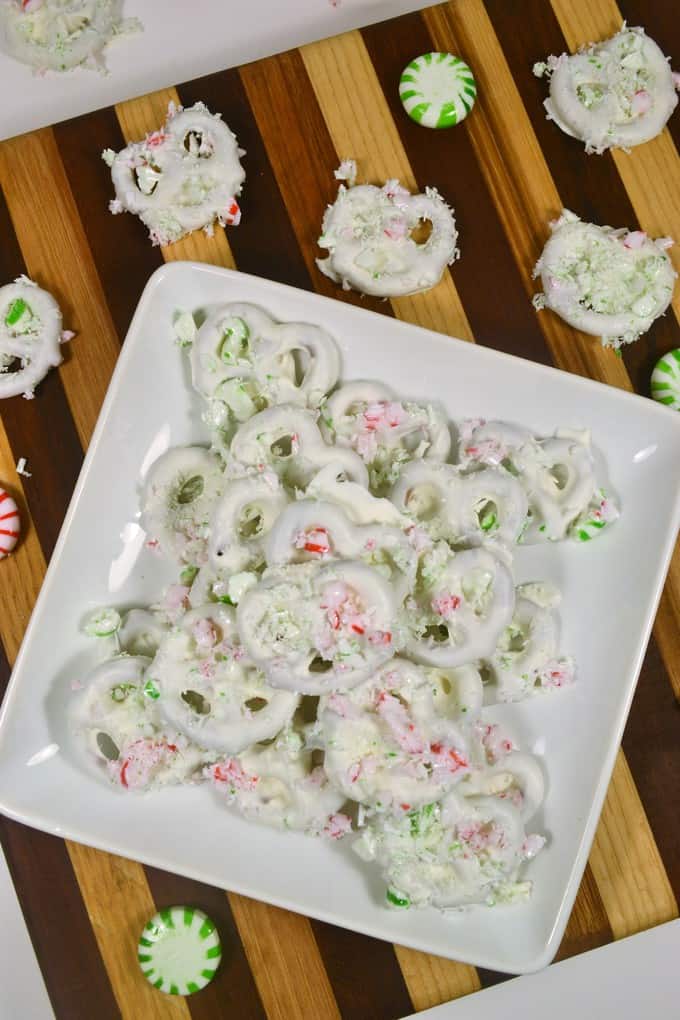 Part of their charm is in their versatility. Want to use colored candy melts? Feel free. Want to sprinkle your pretzels with other candies or sprinkles instead? Go ahead. You can even drizzle your treats with contrasting colors of candy melts for a fun effect.
Here's what you need:
Pretzels
White Candy Melts
Red and/or Green Peppermint Candies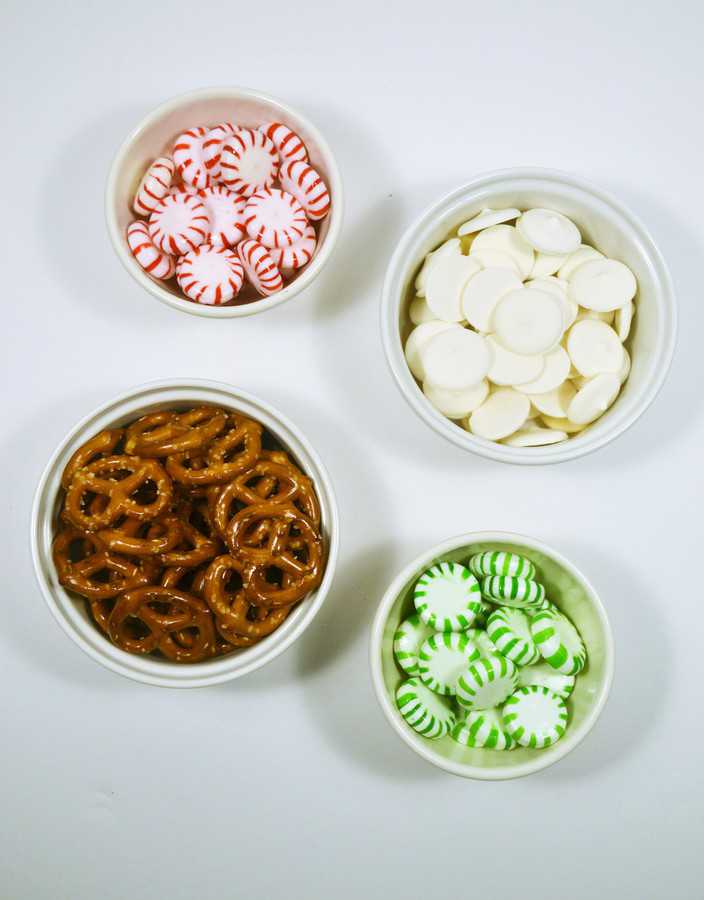 Step 1: Fill a bowl with your candy melts, and, following package directions, melt in the microwave. I added a tablespoon or so of cooking coconut oil to help thin the candy out a bit after melting.
Step 2: Using a skewer, dip your pretzels into your melts, one by one, and place on parchment paper to harden.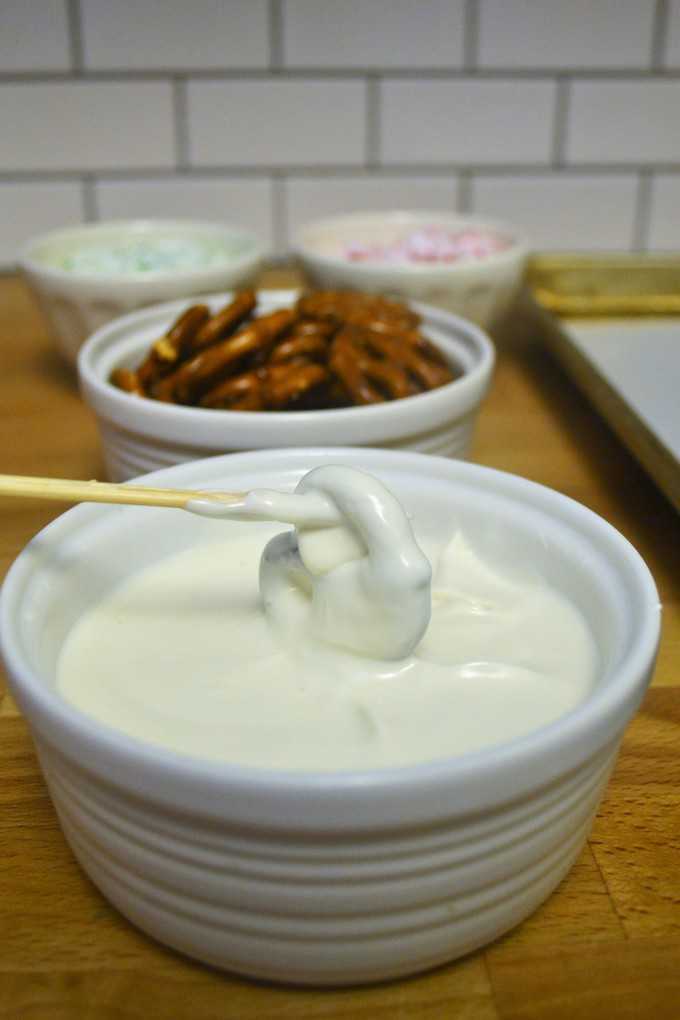 Step 3: Add your candies to a plastic bag (you'll definitely want to consider double bagging them!), and use a mallet or hammer to crush. Sprinkle onto your still-wet pretzels. Place in refrigerator to harden fully.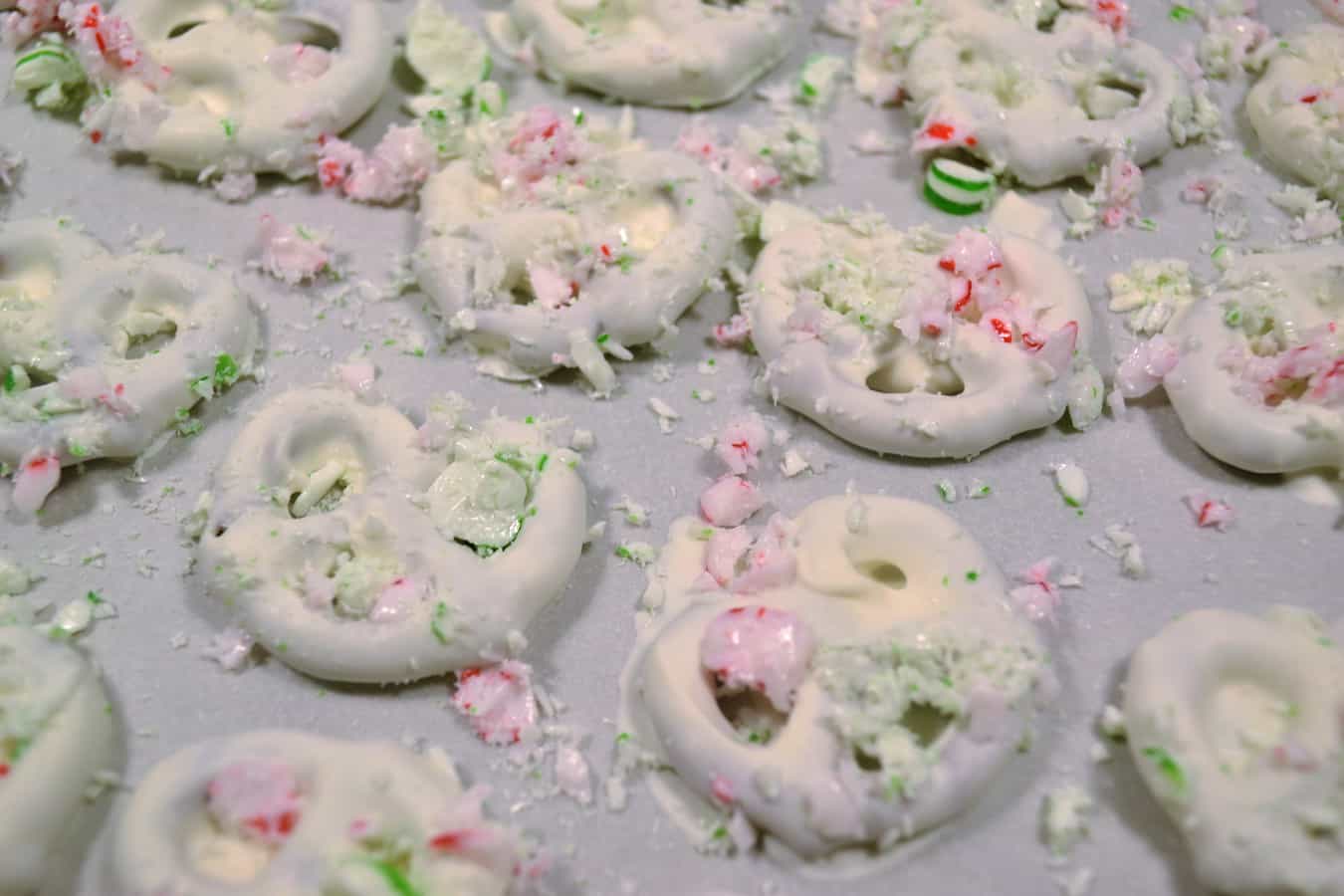 Place in a glassine or clear cello bag, tie with twine or ribbon, and you've got a great gift for neighbors, teachers or friends! These would also make fun favor ideas for holiday get-togethers. Change out the colors to match your theme, and the idea can even be used year-round for any occasion.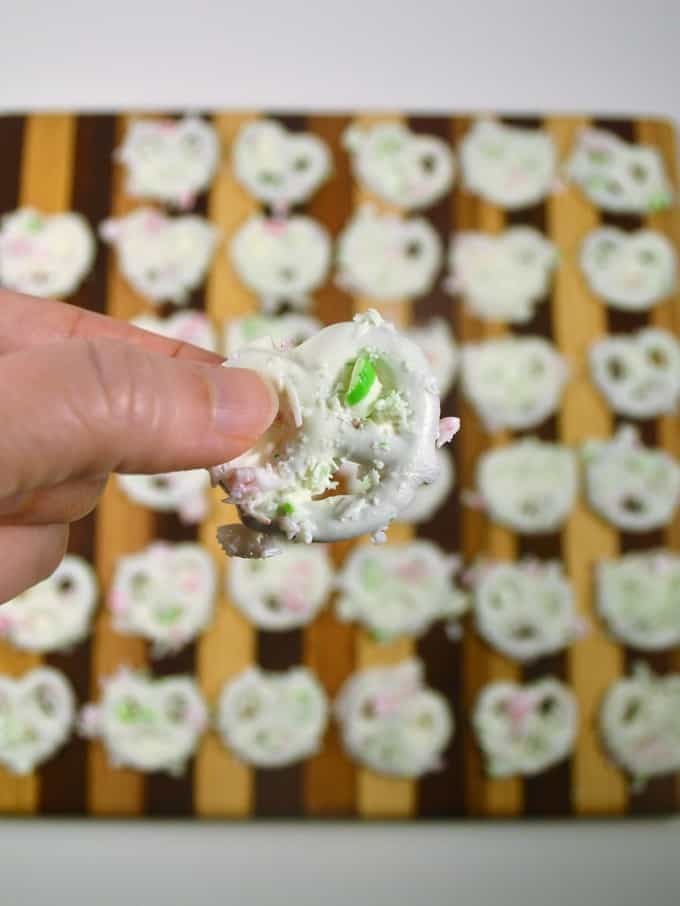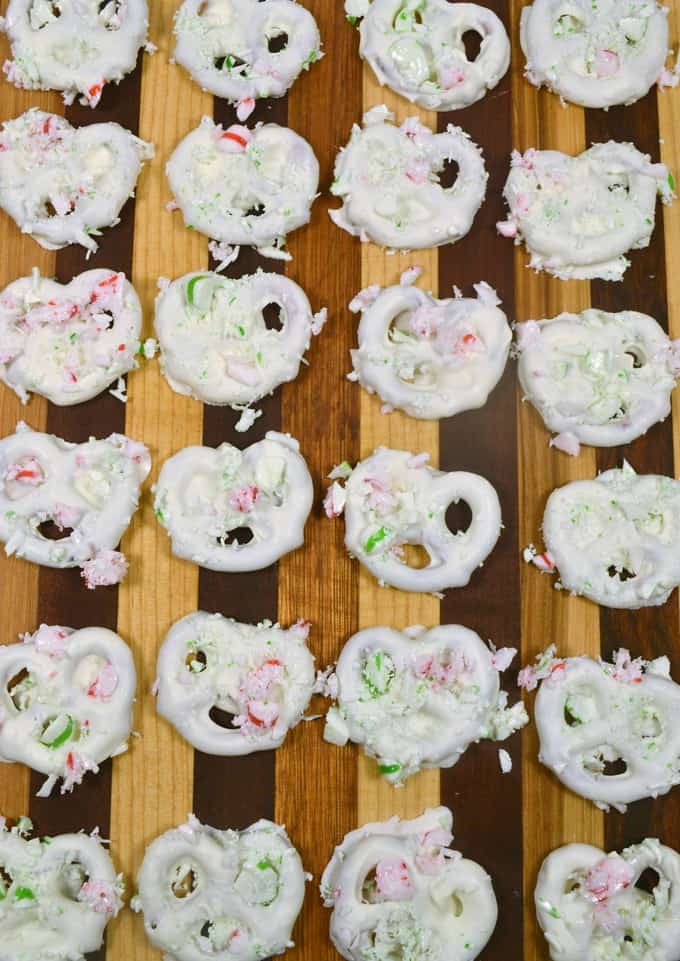 Thanks for spending time here today reading all about my white chocolate peppermint pretzels! Have a lovely day!