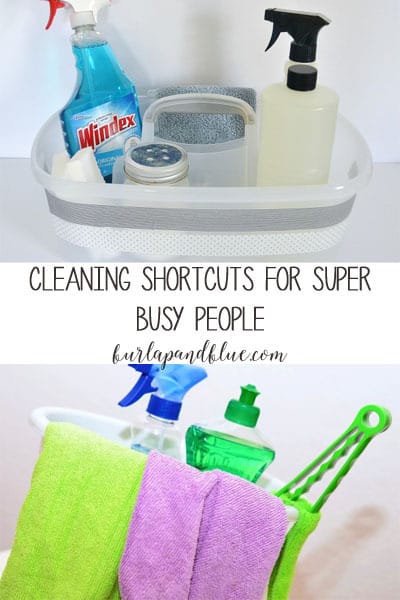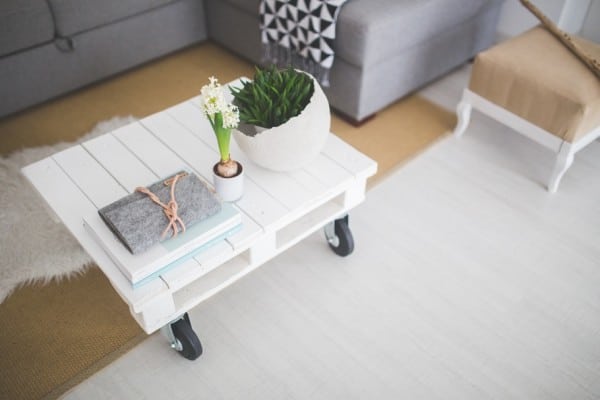 Do your daydreams involve live-in maids? Does a trip to the bookstore involve wistful glances at the cleaning and organization section? Let's face it: a clean house is something we almost all want, but very few of us can ever routinely obtain. Instead of pining over what isn't, start by being grateful for your busy life that leaves little time for mundane cleaning tasks, and then, implement these 10 simple spring cleaning shortcuts for super busy people.
1. Make sure your cleaning supplies are multi-purpose. Constantly having to switch out, organize and store mountains of cleaning supplies is a definite busy-person no-no. Products such as these highly-rated microfiber cleaning cloths, baking soda, and a no-water-needed dry cleaning sponge (these things are amazing!) do double and triple duty leaving you more time for what really matters.
2. Keep cleaning supplies within reach. Keeping cleaning supplies within reach, preferably even in the room that you'll need them, is a great cleaning shortcut sure to save you time and energy. A simple cleaning caddy or two is all you need to stay organized and ready to tackle a job quickly and efficiently.
3. Work from top to bottom. Avoid re-cleaning areas once they're clean. Start at the top (walls, windows, ceilings), using a microfiber duster with an extendable handle, move on to counters and other surfaces, and end with your floors. Wiping down your floors and then having to redo them because you've dropped new dust over them is not conducive to your super-busy lifestyle.
4. Clean your window treatments without taking them down. Clean your window treatments without taking them down. A handheld steam cleaner is the perfect tool for easily cleaning and reviving window treatments. A steam cleaner is no unitasker, though; you can use it to clean upholstery and easily remove wrinkles from bedskirts!
5. Use storage baskets and hooks to corral often-used items. The biggest hindrance to putting everyday items away is, more often than not, not having a specific place to store certain items. Hooks in your mudroom or foyer for coats and backpacks, in the bathroom for towels, and on the back of doors for robes help with everyday clutter buildup, as does having designated baskets by doors for shoes, in the bedroom for excess pillows and blankets, and near furniture for throws. If members in your home don't know where an item belongs, it's very unlikely they're going to put it away when the time comes.
6. Combine tasks when possible. One of the best cleaning inventions I've seen are these microfiber slippers. Turn on some music or a favorite audiobook, put on your slippers, and dance your way to clean, polished floors. You'll have a clean house and can check "go to the gym" from your to-do list. Talk about a win-win.
7. Use your time wisely. Keep your wait time to a minimum to work most efficiently. Spray cleaner on your bathroom fixtures, (I love this Basil-scented one for everyday use) and take out the trash while you're waiting for it do it's thing. Pour toilet bowl cleaner in your toilets, and wipe down your counters while it cleans and disinfects.
8. Edit ruthlessly. Trinkets and tchotchke are cute, but the more stuff you have, the more time you need to spend cleaning, moving, and organizing. Need help? The Life-Changing Magic of Tidying Up is a great place to start, as is The Joy of Less.
9. Just roll with it. Lint rollers are a magical must for spring cleaning. Use them for dusting upholstery, lampshades, pillows and window treatments with minimal fuss, equipment and time.
10. Use your ready-for-a-wash pillowcase to dust your ceiling fan blades. Ceiling fans seems to be one of the dustiest places in the home. Clean the blades without scattering dust all over your furnishings and floors. Cover each blade in the open end of the pillowcase, and pull it off to trap the dust and allergens that have accumulated.
There you have it! 10 simple spring cleaning shortcuts for busy people, so you can get cleaning, and then get on with your life!