This shop has been compensated by Collective Bias, Inc. and its advertiser. All opinions are mine alone. #SendSmiles #CollectiveBias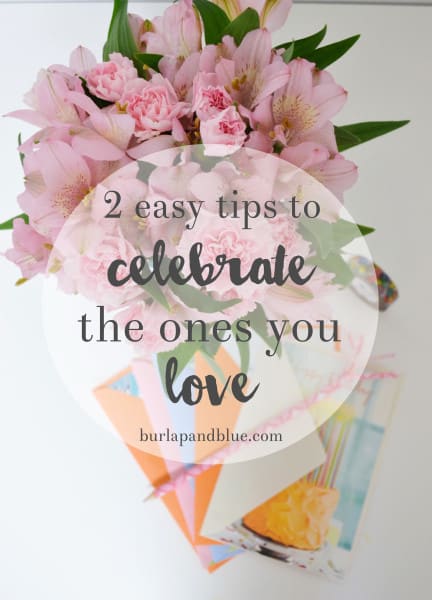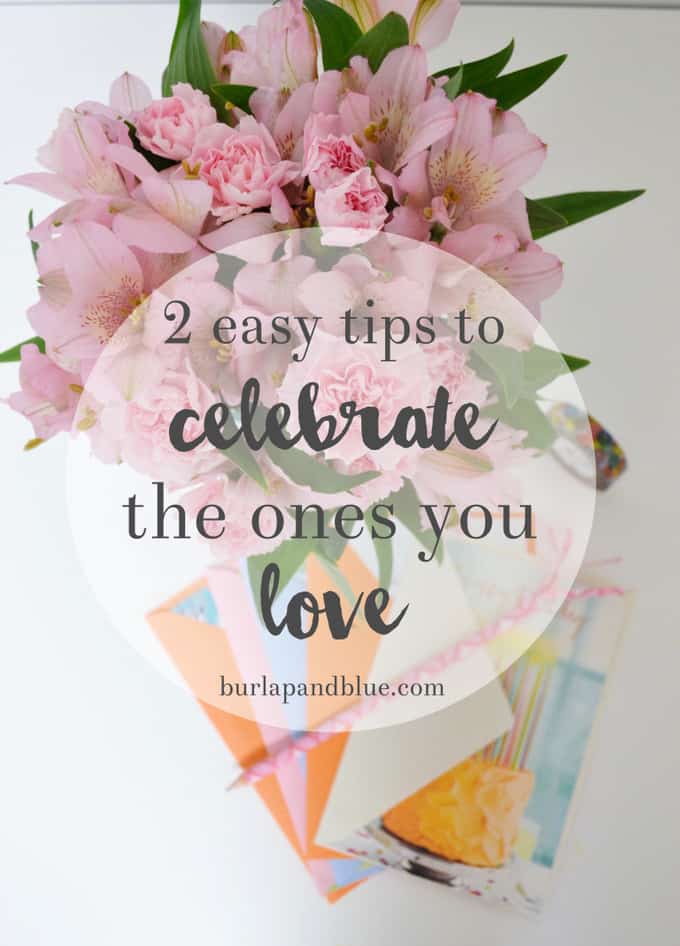 I think it's safe to say, even without knowing you, that you're a busy person. I know I am. My days are filled with kids and family and work and meal planning and playdates, etc. Depending on your stage of life, your list of to-dos may vary, but the one thing we all have in common is lots to do, and little time to do it in. But, also, if you're anything like me, your life is full of loved ones–friends and family that you wouldn't want to "do life" without, and you realize how important it is to show these people who reside in our hearts how much we care.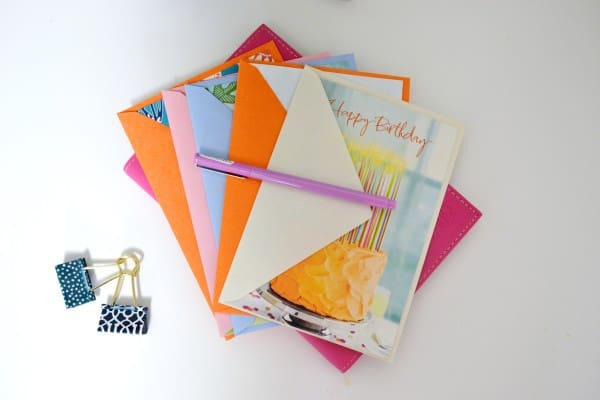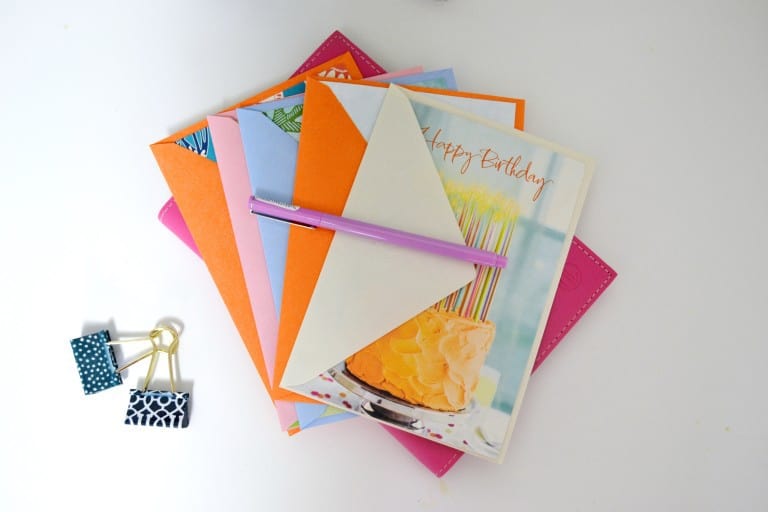 Enter Hallmark cards starting at 47 cents. It's a little secret of mine that I'm happy to share with you today. At the beginning of each month, while at Walmart, I stock up on a handful of well-designed, cheery cards, take them home and address them, so I can pop them in the mailbox a few days before birthdays pop up.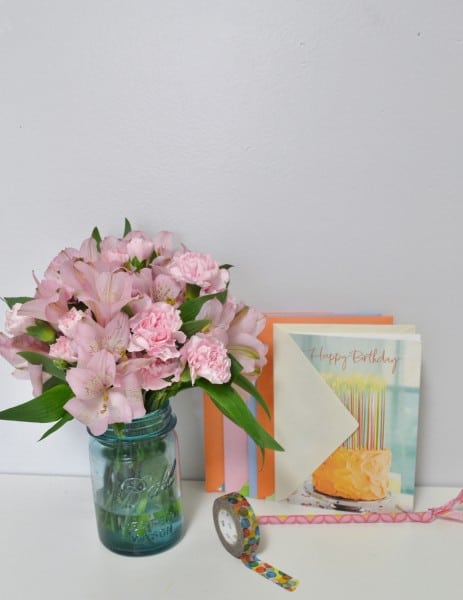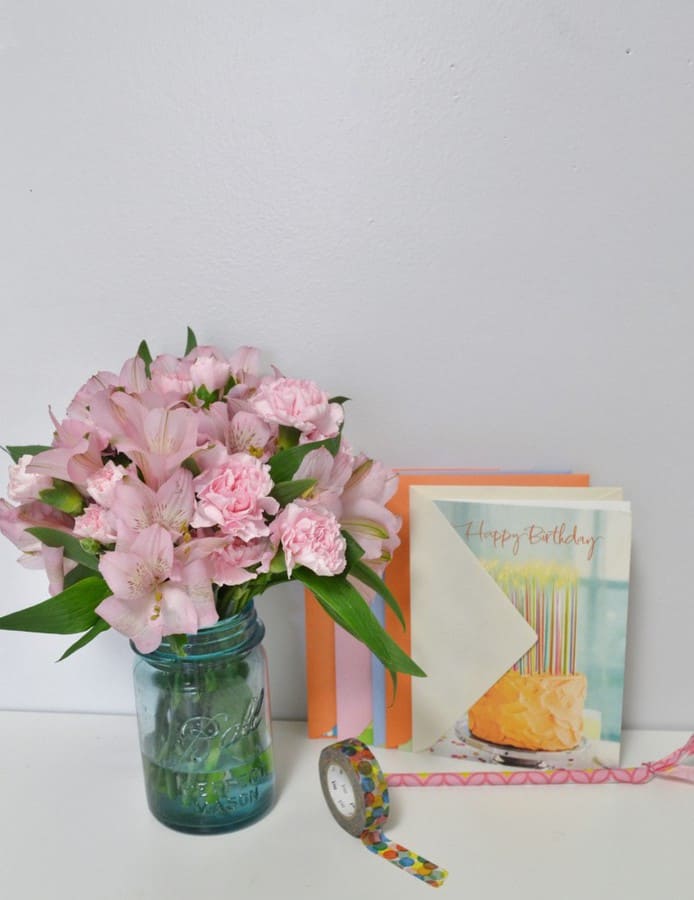 It's easy, fast, and always much appreciated, because who doesn't love getting a handwritten card in the mail these days?
I also often add a couple bouquets of flowers to my cart–these were less than $5 each. I have a simple trick to make inexpensive bouquets look like they cost much more….want to hear?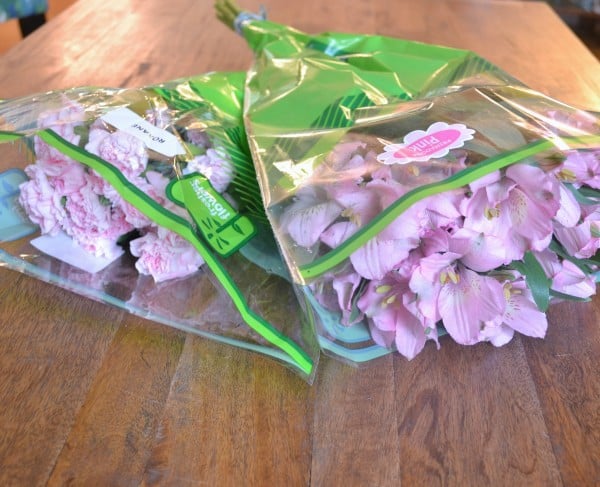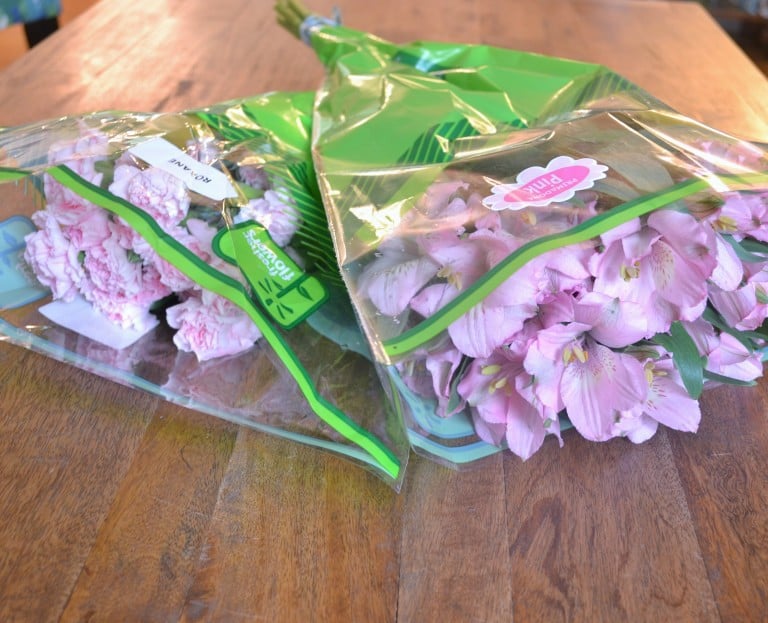 Simply purchase various flowers that are similar in color, mix them up, and arrange in a simple container. That's it! It doesn't matter how many different kinds of flowers you mix and match; if they're all the same color, the arrangement will look modern and fresh.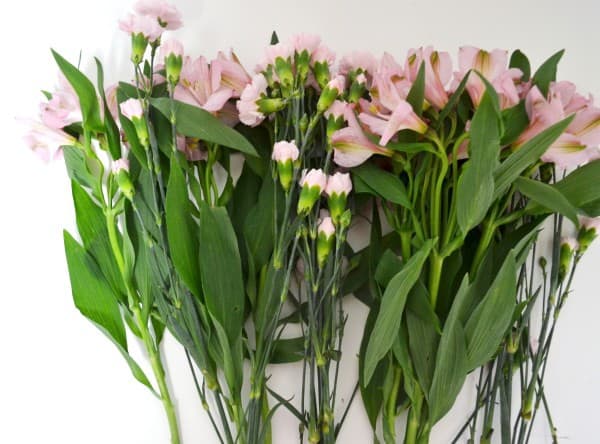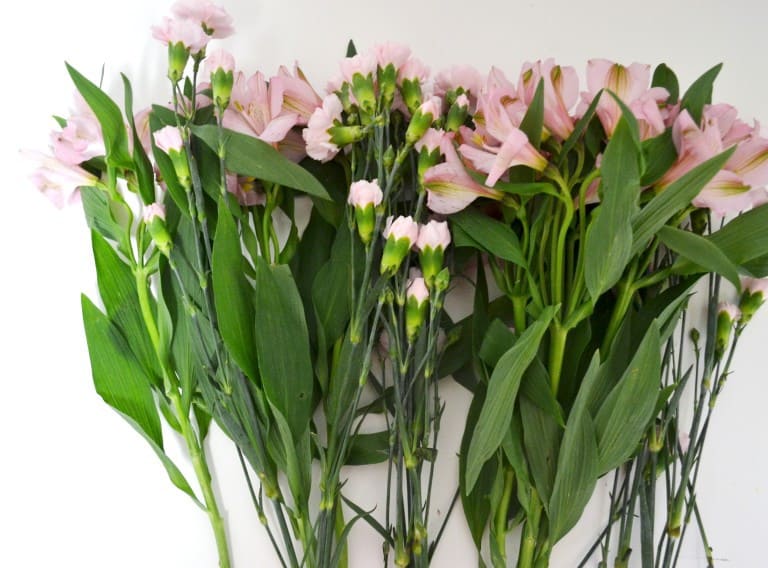 Add to a vase (I love non-traditional vases such as milk glass vessels or glass jars), and you're done!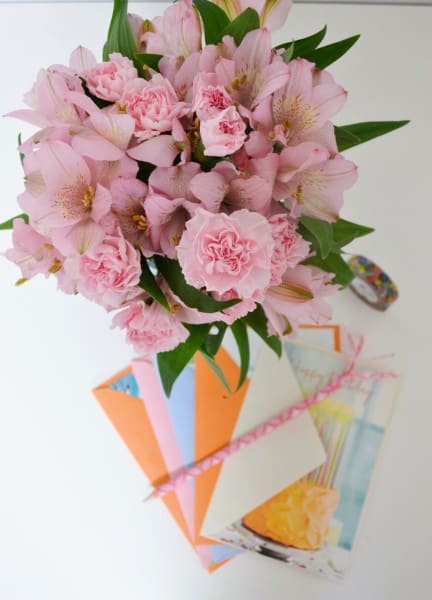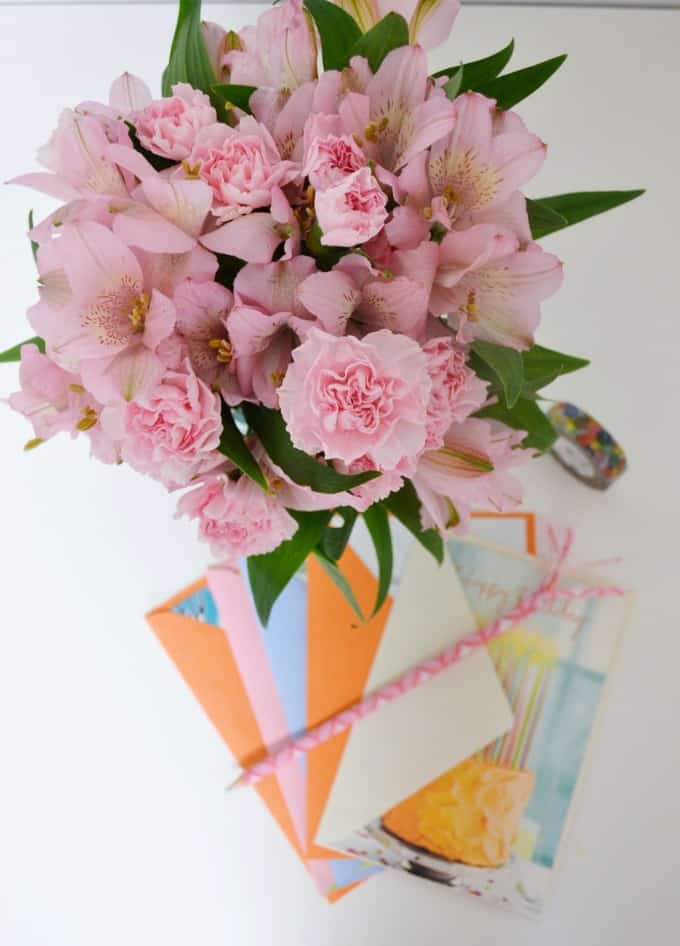 Because a picture's worth a thousand words, here's exactly where you can find Hallmark cards starting at 47 cents. You can't tell from the picture, but there are several aisles and end-caps of Hallmark cards at Walmart–I was impressed at the selection available!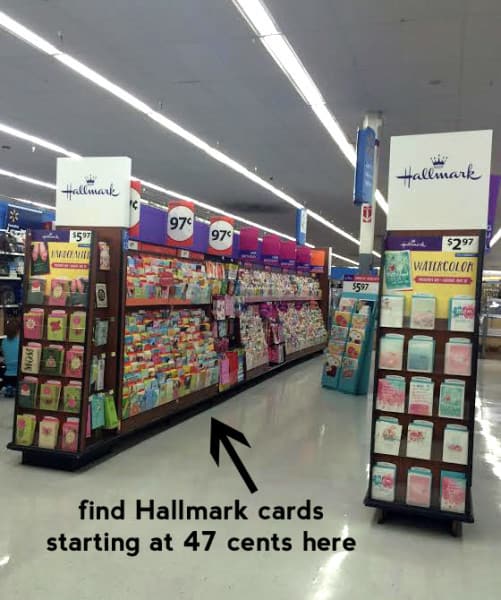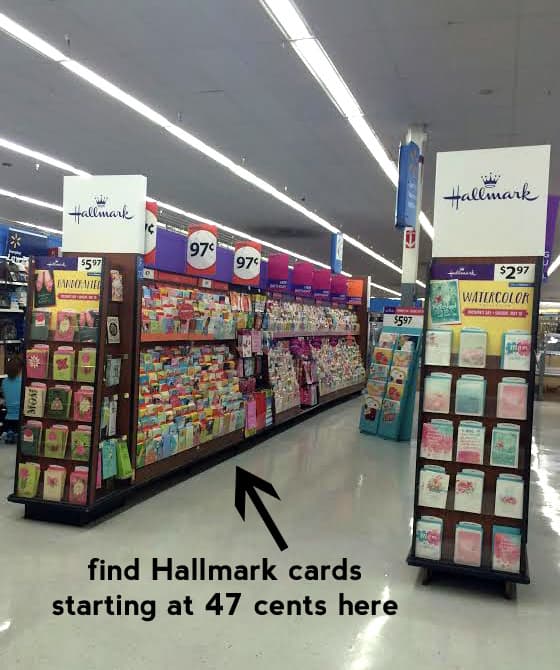 So, I'd love to know. What simple tips and tricks do you have for celebrating those you love?