We hope you enjoy the products we recommend. Just so you know, burlap+blue receives a commission from products purchased from this site. Oh, and one more thing, prices are accurate and items are in stock at time of publication.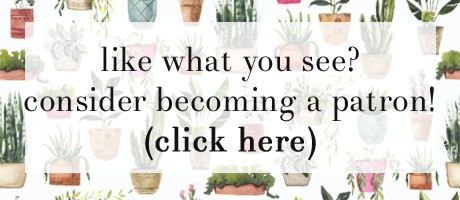 Looking for an easy and delicious snack idea? These oatmeal peanut butter energy bites are the perfect, quick recipe!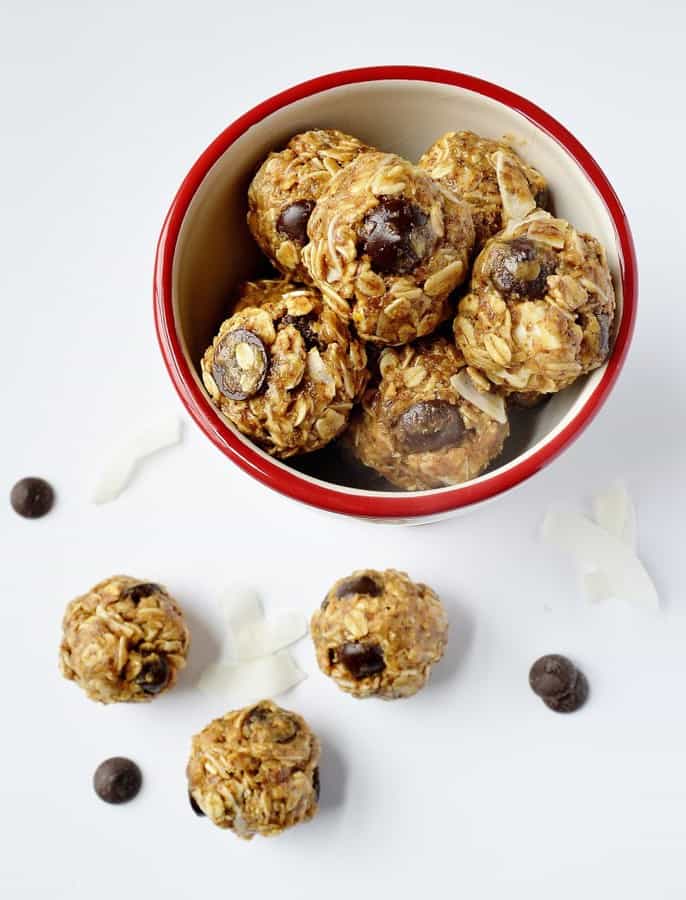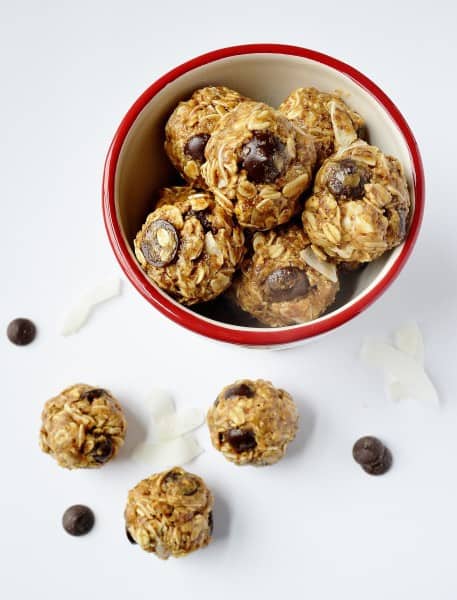 Energy bites are one of the newest and biggest food trends out there, and for good reason. They are easy to make, taste delicious, and, if you make a few simple substitutions, are good for you!
I took my favorite energy bites recipe and tweaked it a bit so that it was not just delicious, but better-for-you, too!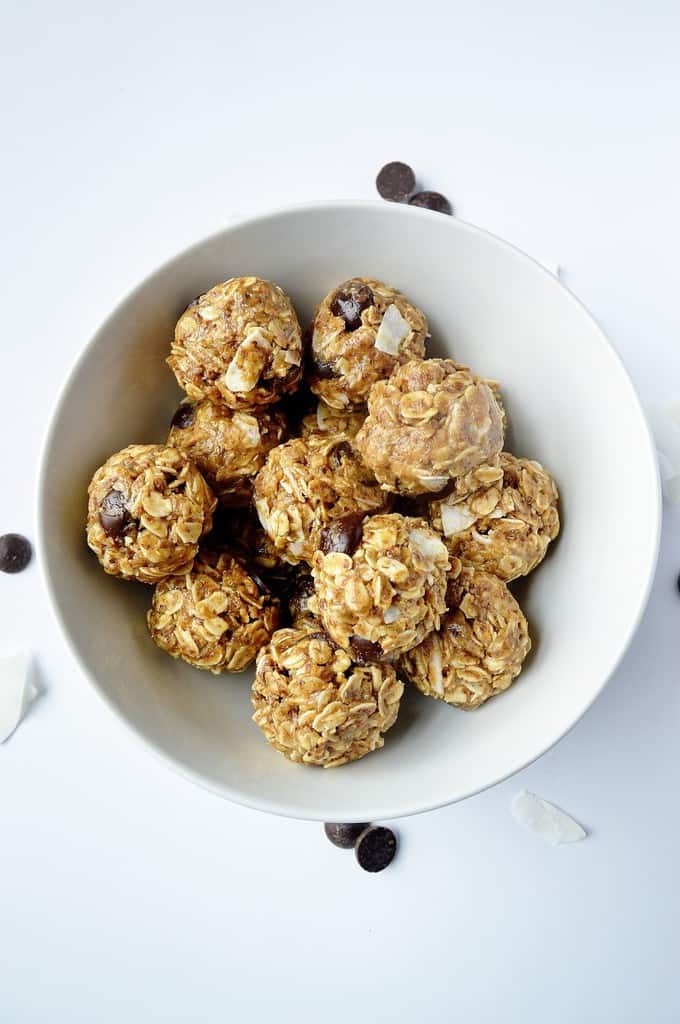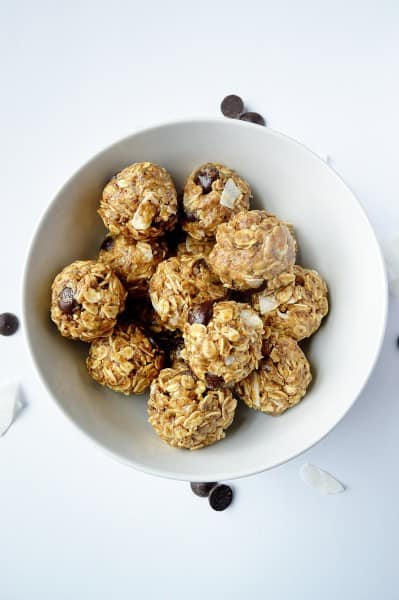 I used natural peanut butter, unsweetened coconut chips, and dark chocolate in place of some of the ingredients, and kept the flax seed, honey, vanilla and oats.
The combination of chocolate and peanut butter make these taste just like a peanut butter cup, the flaxseed and oats make it much healthier than one 🙂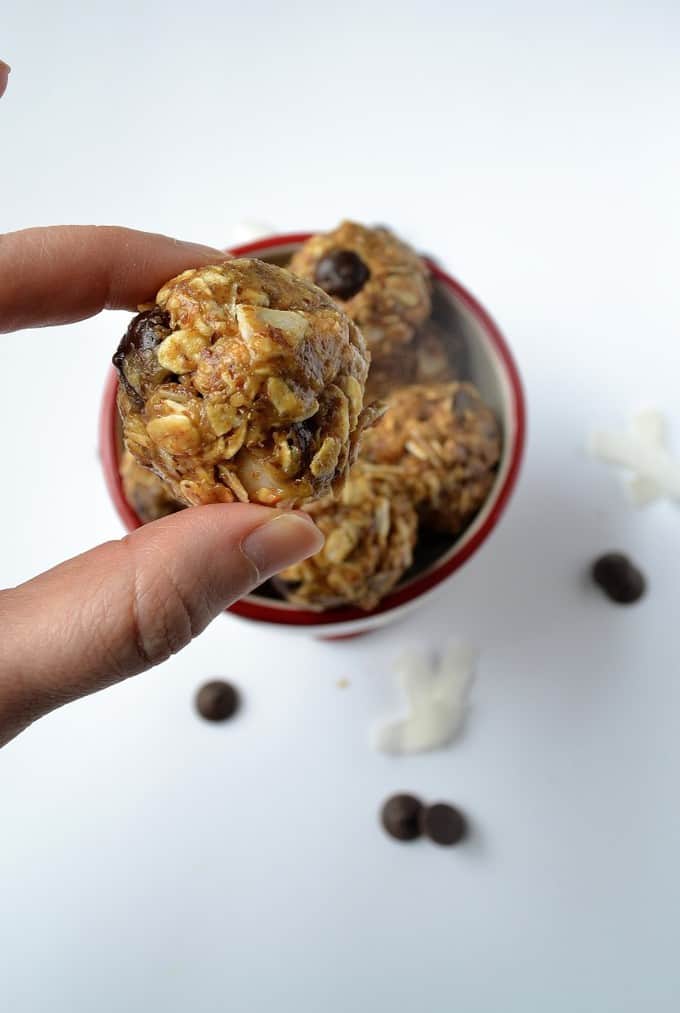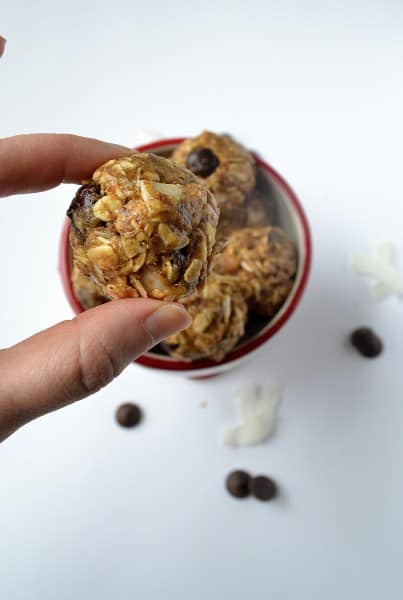 Next up? I'd love to create an energy bite inspired by these Oatmeal White Chocolate Cookies...wouldn't that be delicious?
Have you made energy bites yet? If so, what is your favorite combination? I'd love to hear!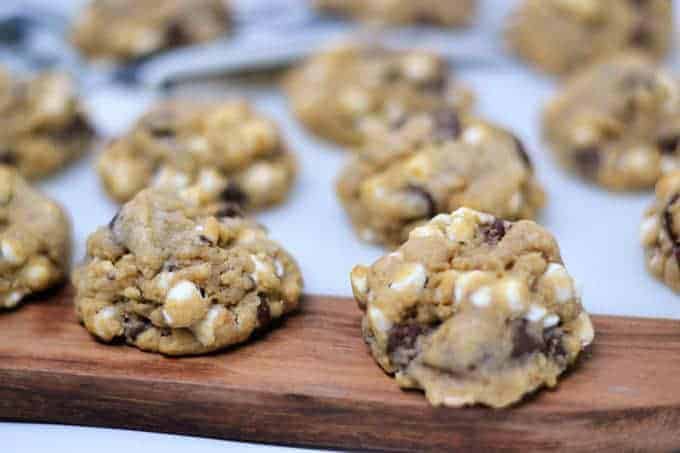 Love sweet treats? These S'mores Cookies are a new family favorite!
Thanks for reading all about my energy bites recipe! Have a crafty day!