Happy Monday, friends! I have a FUN canvas art tutorial to share with you all today! You know how much I love my canvas art…I've shared lots of canvas ideas here, including my {very popular} herringbone canvas post, my watercolor canvases, polka dot canvas, my 10 creative solutions for blank walls post, and my cameo silhouette post. It's a bit of an addiction, I must admit, and I'm not done yet…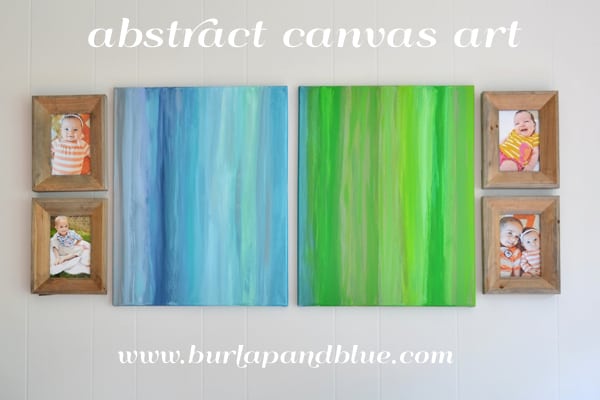 I really like the abstract feel of these canvases…and the blue and green color palate is exactly what I'm drawn to these days. And they were so very easy. Let's get started…
Materials:
canvases
craft paint
foam brushes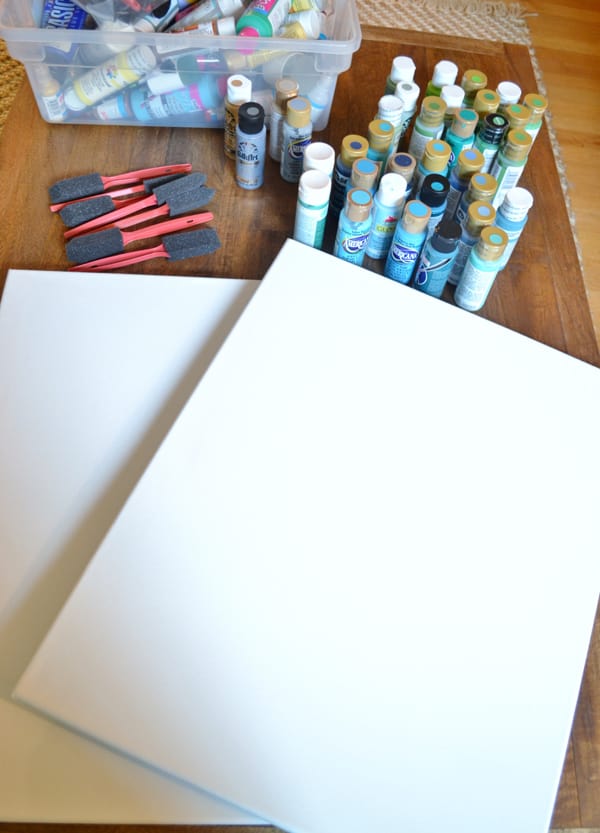 Right after I tackle my canvas art addiction, I'll have to start in on my obsession with blue and green craft paint…I have a few, as you can clearly see…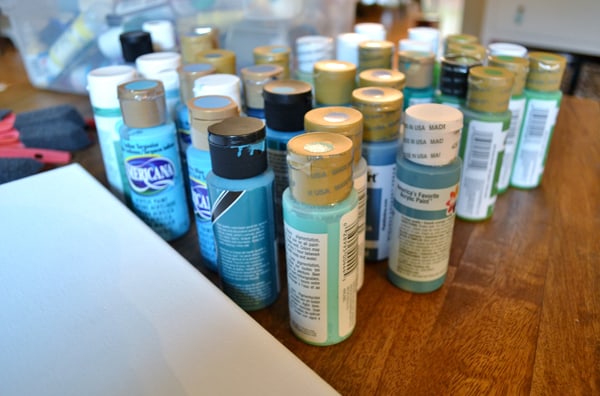 This is going to be a simple process of layering and adding paint as we move across the canvas. I have about an equal number of blue and green paints, so I did one canvas with mainly blues, and the other with mainly greens. I started by lining up the paints in the order I wanted to apply them, and squeezing a bit of the first color down my canvas. Take your foam brush, and brush the color up and down your canvas.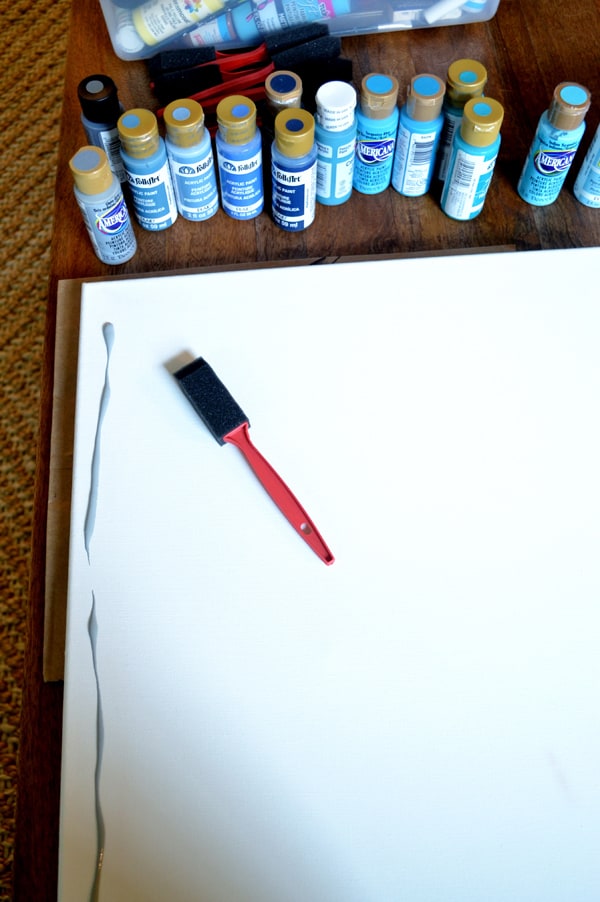 Now, add your next color, and apply it to your canvas, blending it in with your first. Continue down your canvas, adding and blending your paint as you go.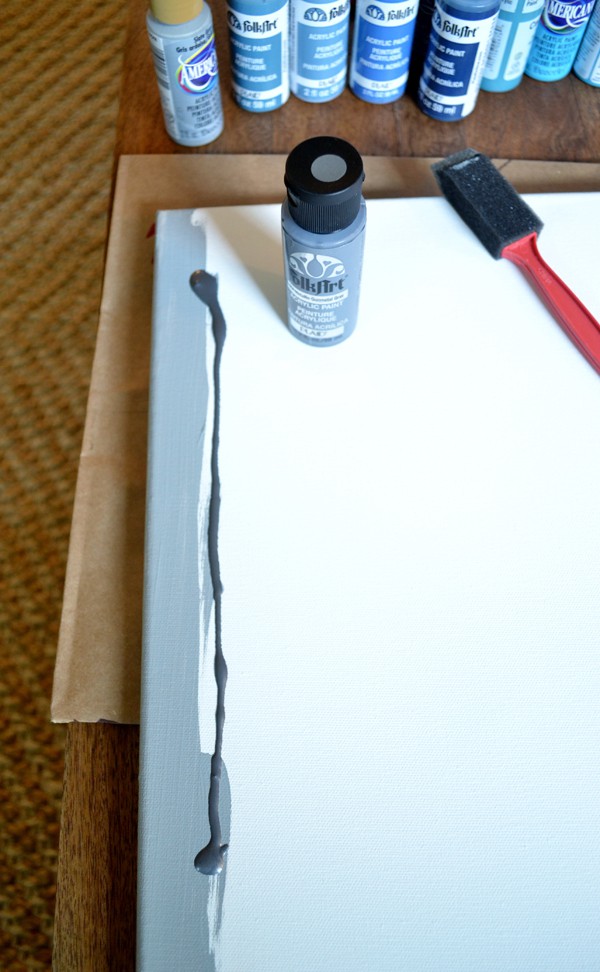 If you find that your colors aren't blending well into each other, take a dry paper towel or clean, dry foam brush and run it up and down your canvas. This should help your paints blend better. I also found that when I applied too much paint to the canvas, it didn't blend well…try using less paint, and adding more if needed.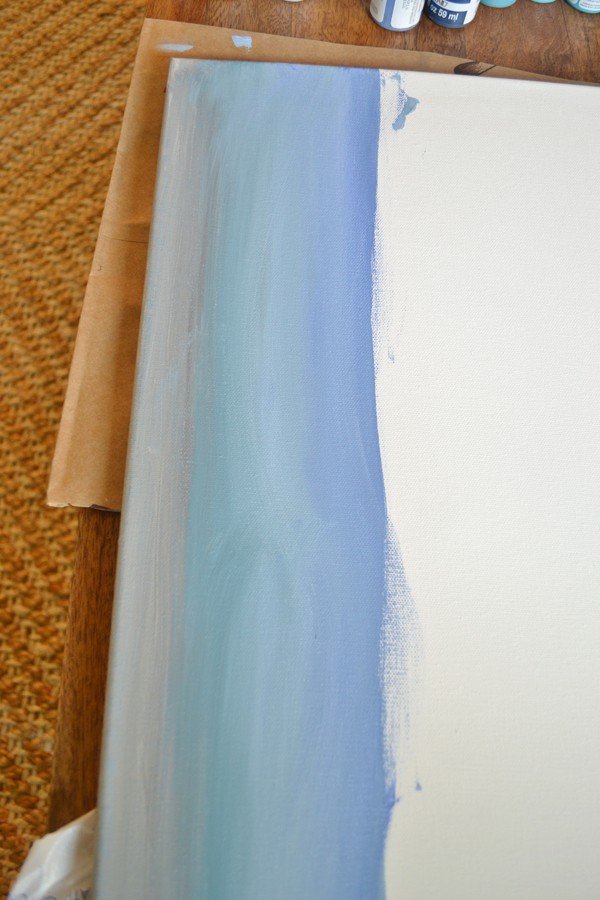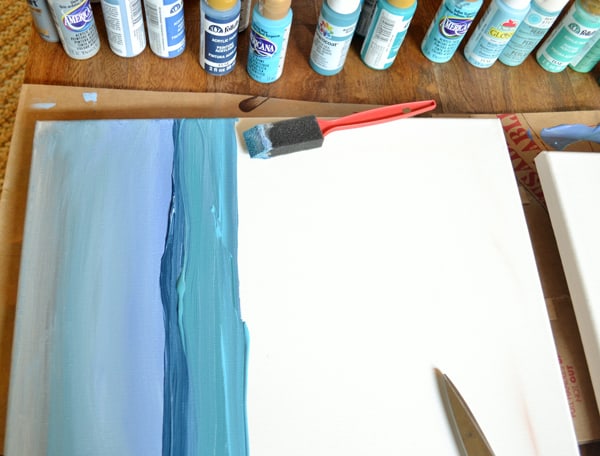 The canvas above shows the paint before it's been blended with a foam brush. Below, you can see the same area of canvas, but after blending. Much better.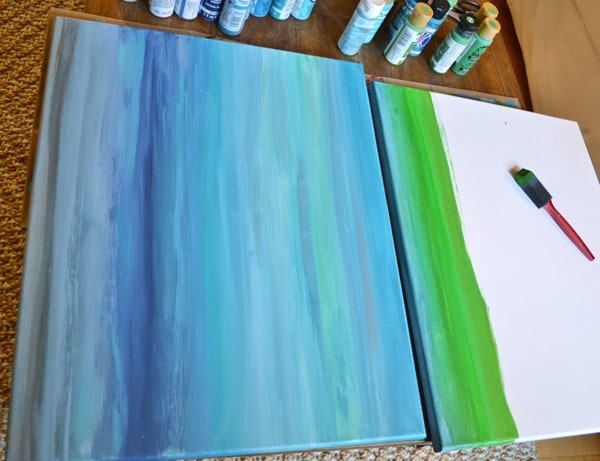 After working through both canvases, (and making sure you've painted the edges!) you may find that you need to tweak the colors a bit…for example, I use lots of gray in my décor, and wanted that color to show a bit more on my canvas. I added more, bit by bit, until I was happy with the result.
Keep tweaking and blending until you're satisfied….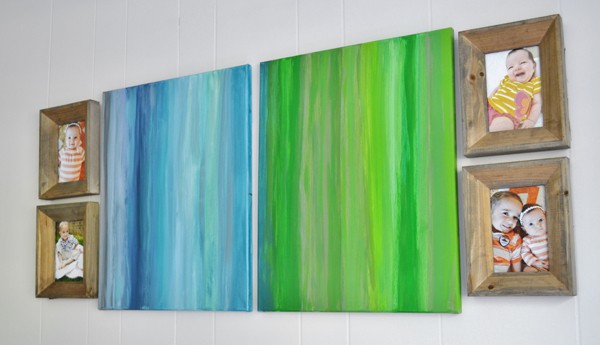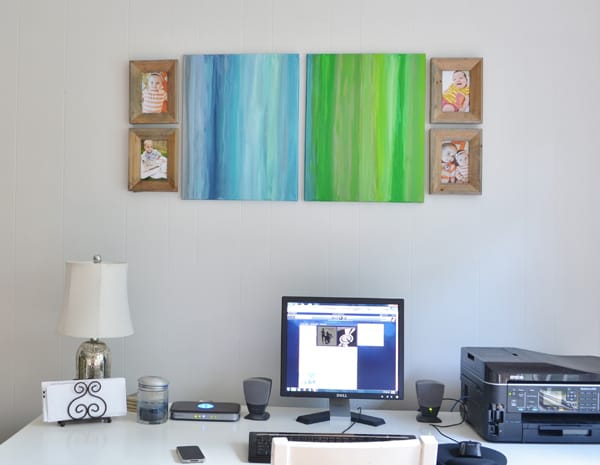 See how easy that was?
I adore my palate of blues and greens, but I'm wondering, what color palate would you choose for your space?