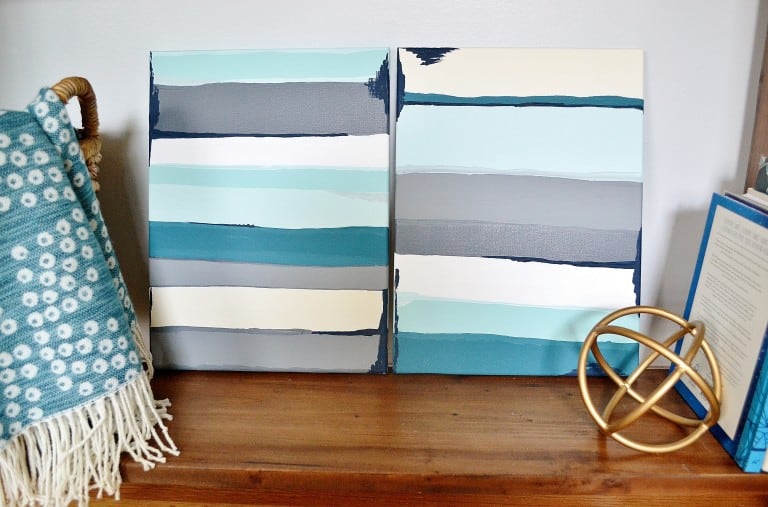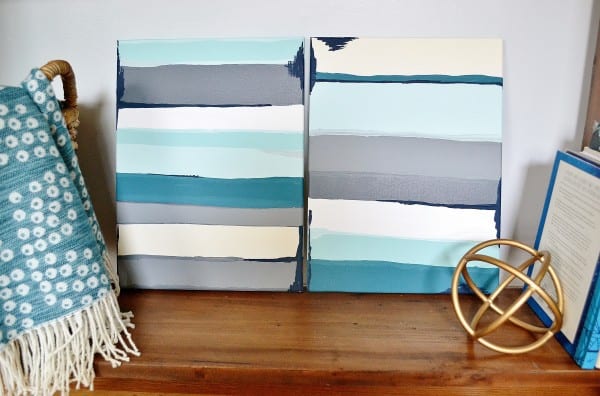 DIYing canvas art is a definite hobby of mine. Whenever I need something new up on my walls, I grab a canvas, paints and some inspiration.
Today's canvas art inspiration comes from this Ballard Designs print set…I love the abstract feel, watery blues, and hints of the sea. I wanted to create something with a similiar feel, but a slightly darker color palette…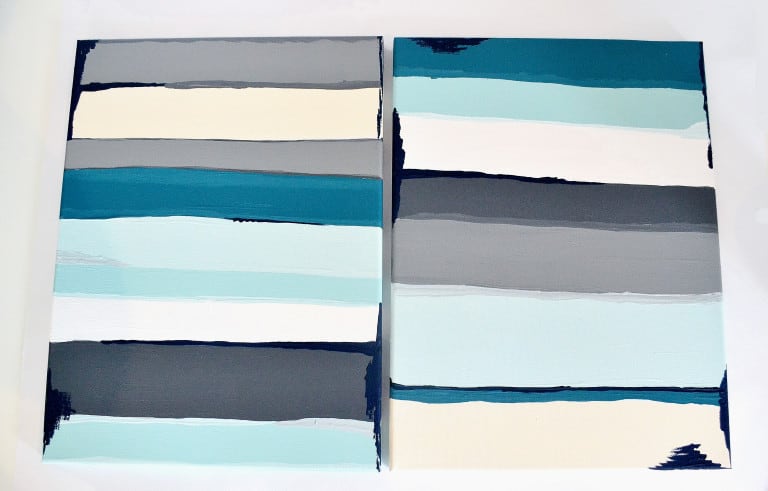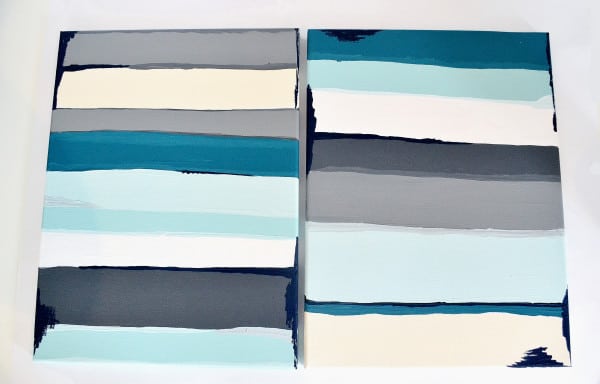 Materials:
Two  9×12 Canvases
Acrylic Paint (I chose shades of white, aqua, navy and gray)
Foam Brush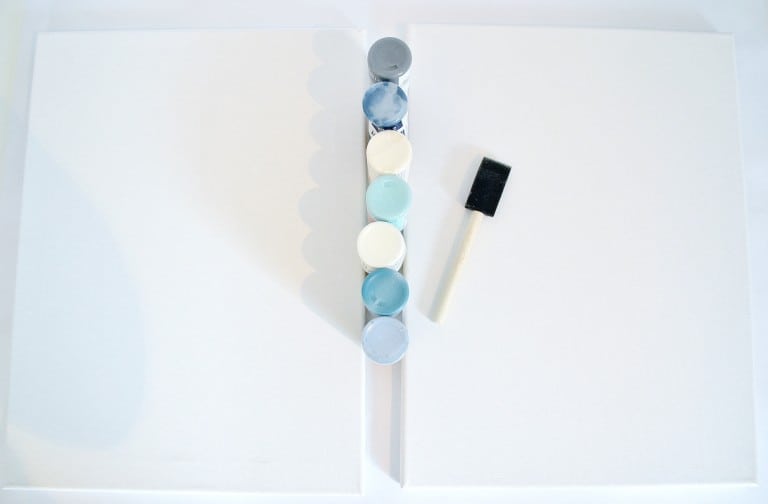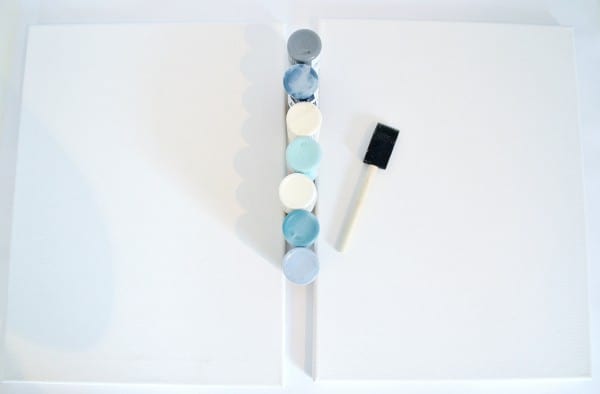 Step 1: Start by painting strips of color onto your canvases. Don't measure or tape off; a hand-painted, organic feel is what I was going for. You may need to second coat some of the darker colors. Let dry.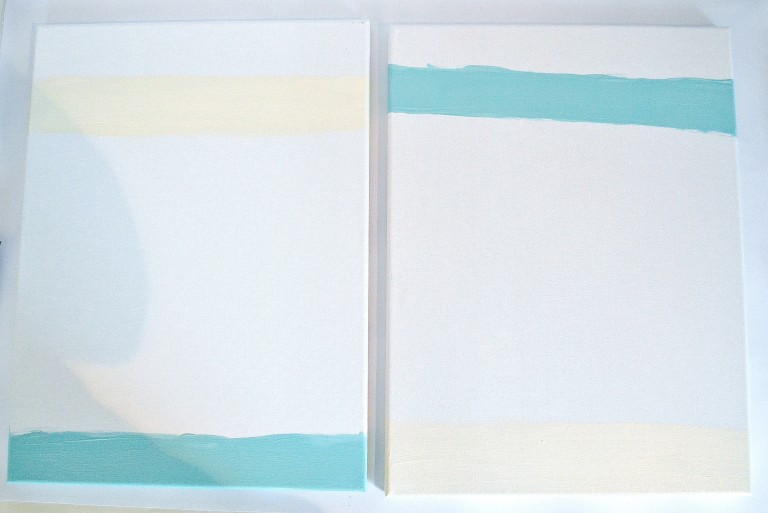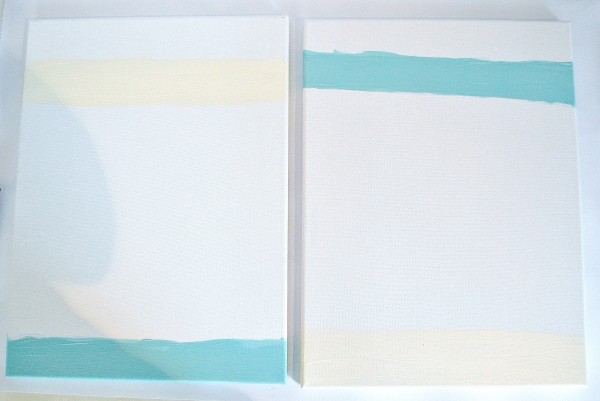 Step 2: Continue painting strips of color, and letting them dry so you get minimal blending. Don't forget to paint the sides of your canvas.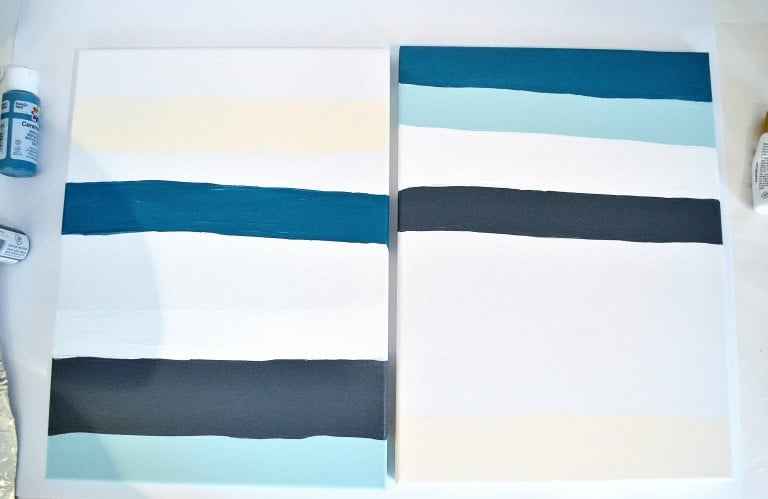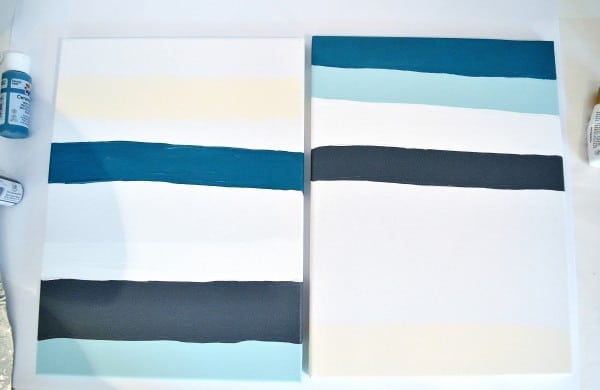 Step 3: Continue painting until your canvas is covered, varying the width of your stripes. Let dry.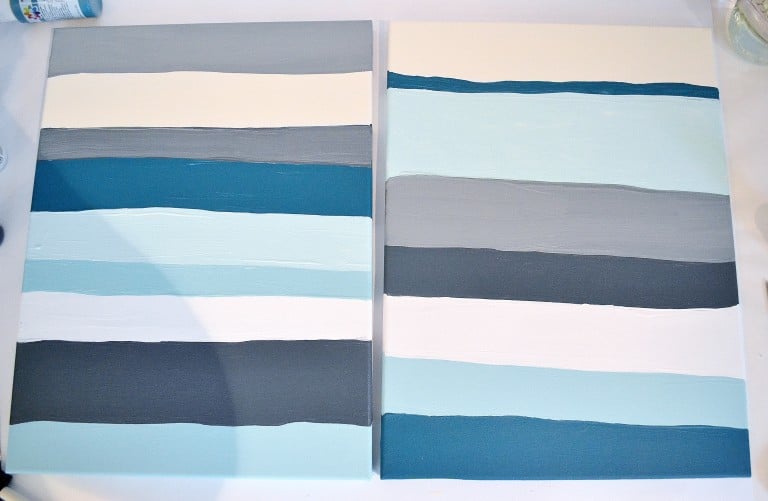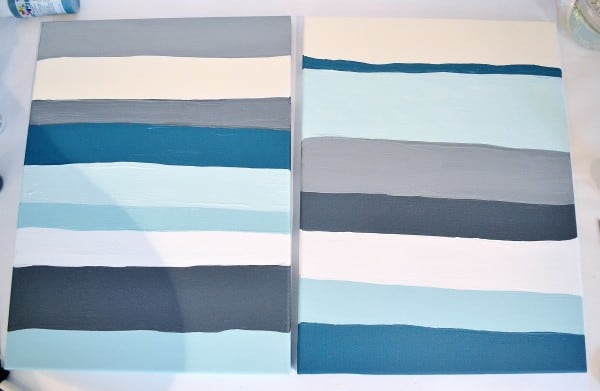 Step 4: Now it's time to add in some detail. Take a contrasting color, and add some accents onto your canvas. Let dry. To better transition between the stripes, add a thin strip of color at the top and bottom of each stripe.
For example, on the right canvas, to transition between the aqua and lighter gray stripes, I mixed a drop of aqua with a drop of gray, and applied that between the stripes. Between the two gray stripes, I added a stripe of gray in a shade roughly between the two shades.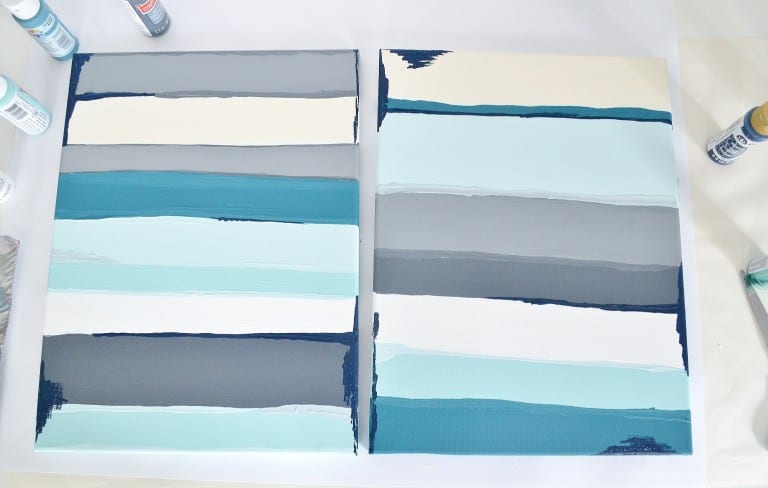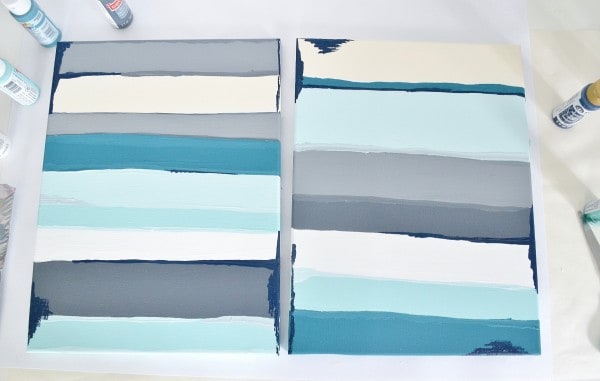 Let dry, and you're done!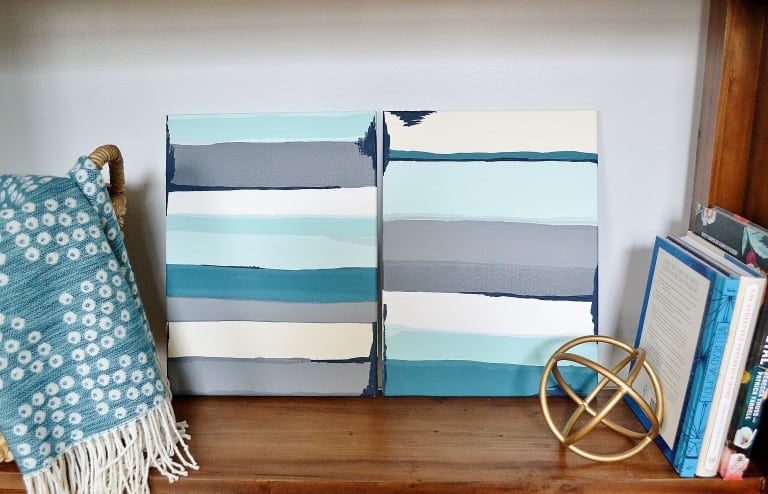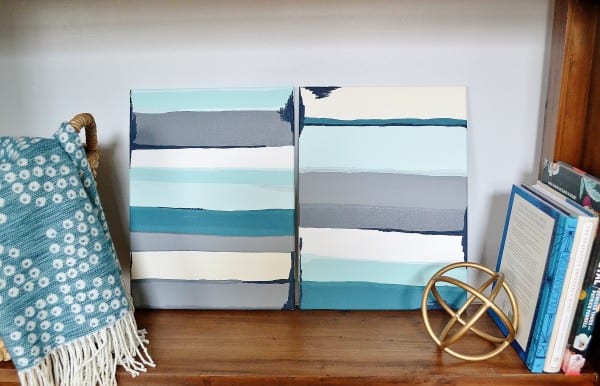 Need more DIY canvas art inspiration? I shared 50 of my favorite DIY wall art ideas here, 50 more wall art tutorials here, a dot canvas tutorial here, mod podged photo canvases here, and an easy painted canvas here!