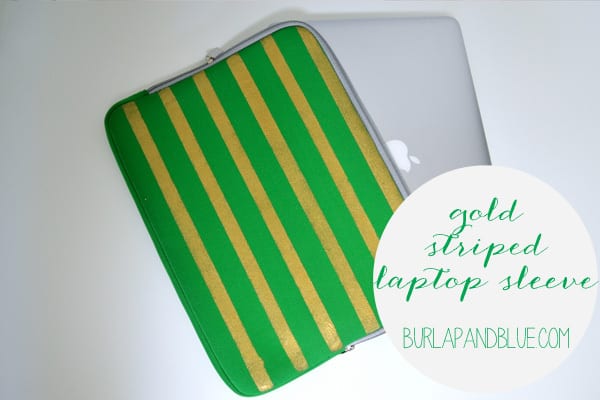 There are certain trends that I have a hard time getting behind (the design world's recent obsession with neon is the first that comes to mind), and there are certain that I have a hard time imagining my life without–this combination of gold + stripes + bright kelly green combines some of my favorite trends in a quick DIY project that comes together in about 30 minutes. Let's get started!
Materials:
gold paint
plain laptop sleeve
painters tape
foam brush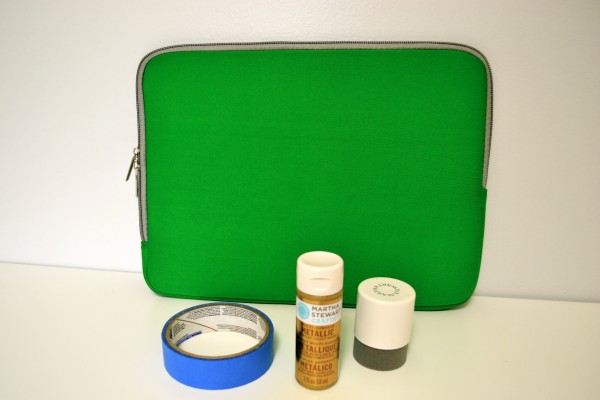 Step 1: Take your laptop sleeve (I found this one from Amazon to fit my Macbook…it comes in lots of different color options), and measure and tape down your stripes. Press each one down firmly, as you don't want the paint to seep underneath the tape.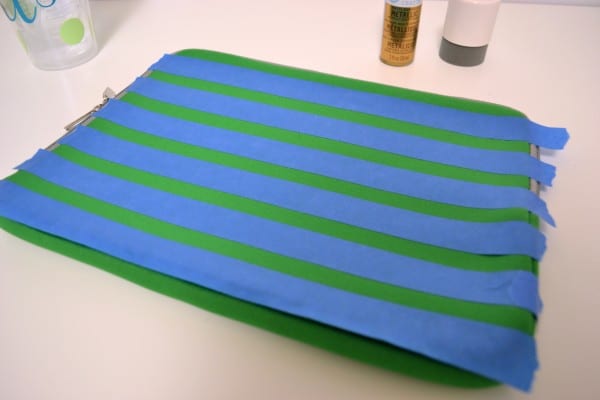 Step 2: Using the color of your choice (I LOVE this gold/green combination!) and a foam brush, carefully dab paint onto the exposed areas of the sleeve. Don't overload your brush; two thin coats are better than one thick coat!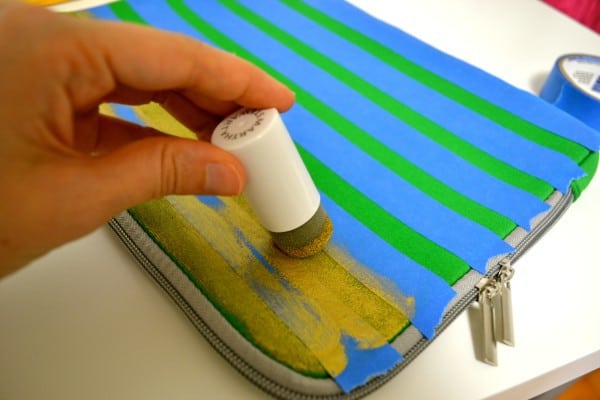 Step 3: While the paint is still wet, carefully peel off the strips of tape.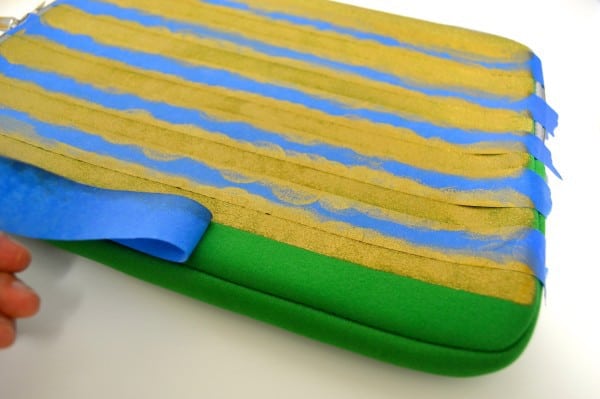 Let dry, and you're done! I love that this resembles higher end laptop sleeves at just a fraction of the cost (about $12!)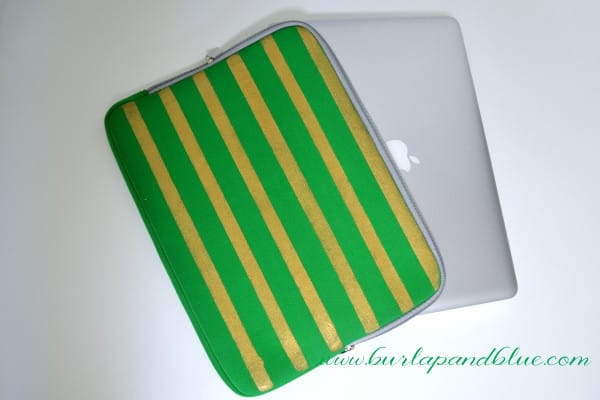 Click here for more (63-to be exact!) 30 Minute Makeables posts!