Love the rustic farmhouse look? These DIY vintage inspired window panes are an easy way to get your fix! You can find old window frames at garage sales or flea markets!

Vintage window panes are a great way to get that rustic farmhouse, touch-of-modern, Fixer Upper look that everyone is after these days. True vintage window panes, though, can cost a pretty penny. When I saw these window pane mirrors at Ballard Designs the other day, my mind immediately went to these window panes that had been sitting in my garage for, wait for it, seven years…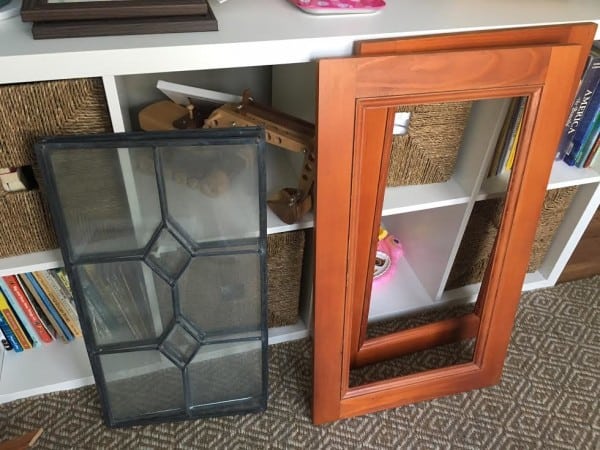 I knew that with a little bit of paint and some sanding, I could get that vintage look for well under the $150 Ballard is asking. I started by applying 4 coats of Dover White, from the HGTV Home line by Sherwin Williams. I then took a sanding sponge and lightly distressed the corners of each pane.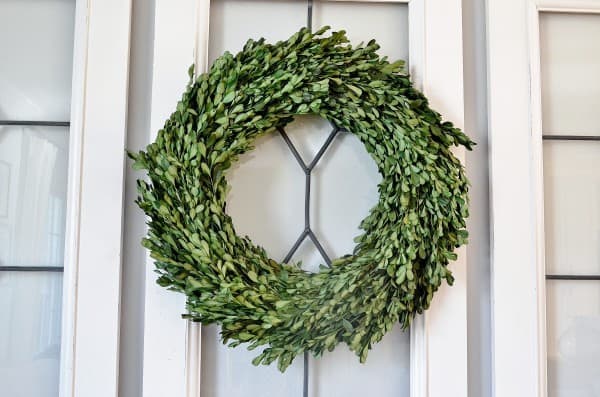 My husband secured the glass to each wooden panel, added a heavy-duty hook to the back of each pane, and used screws to attach them to the walls (they are heavy enough that a nail wouldn't do.)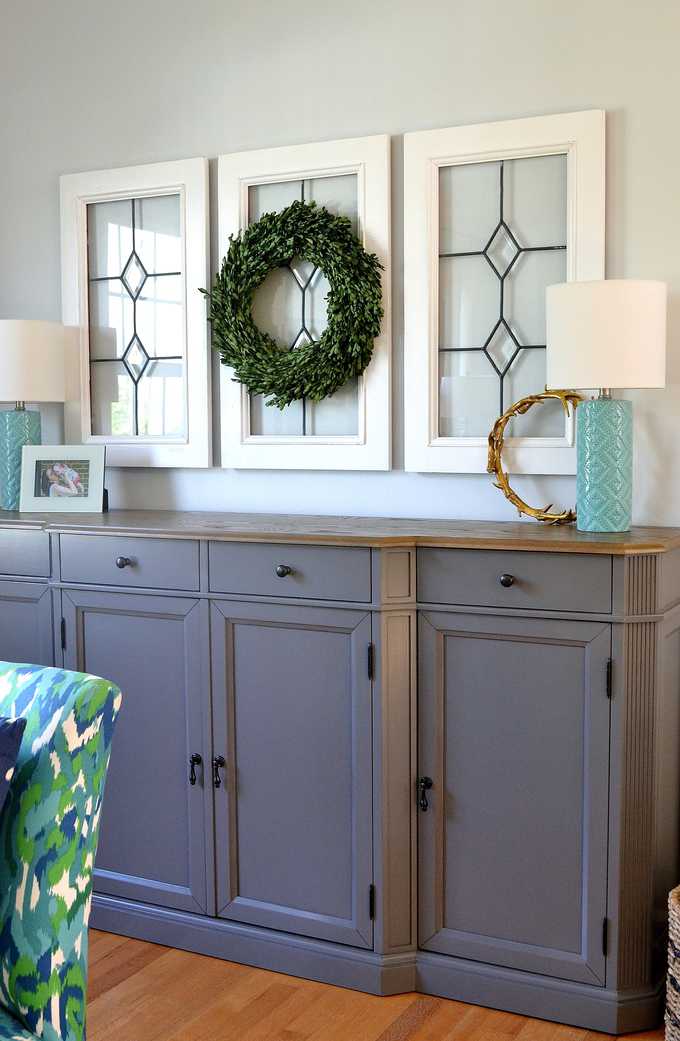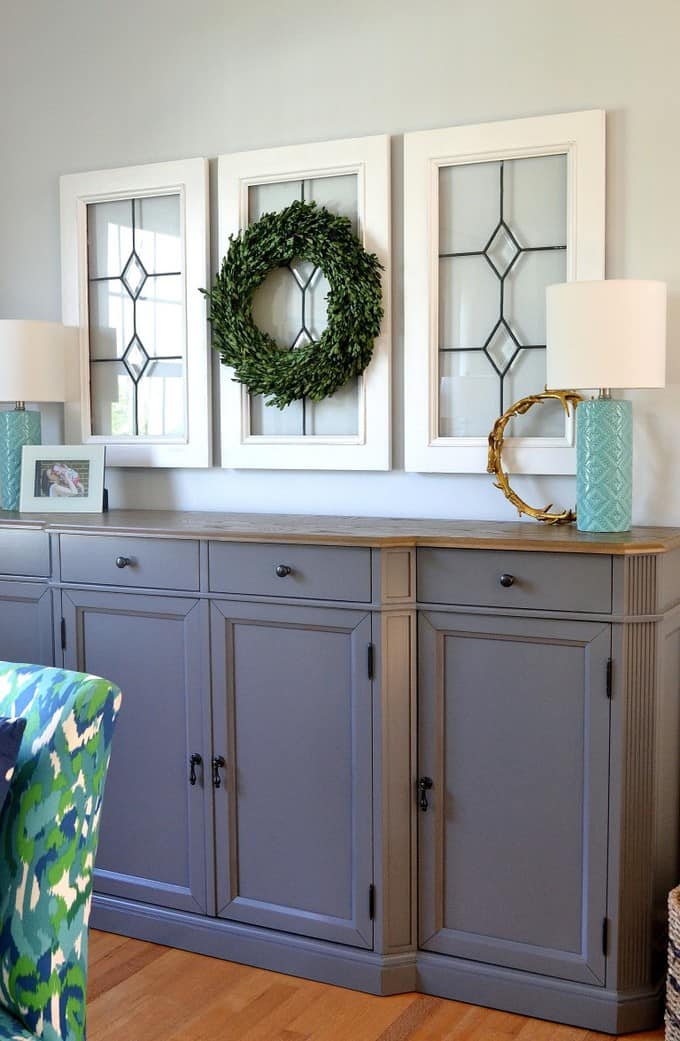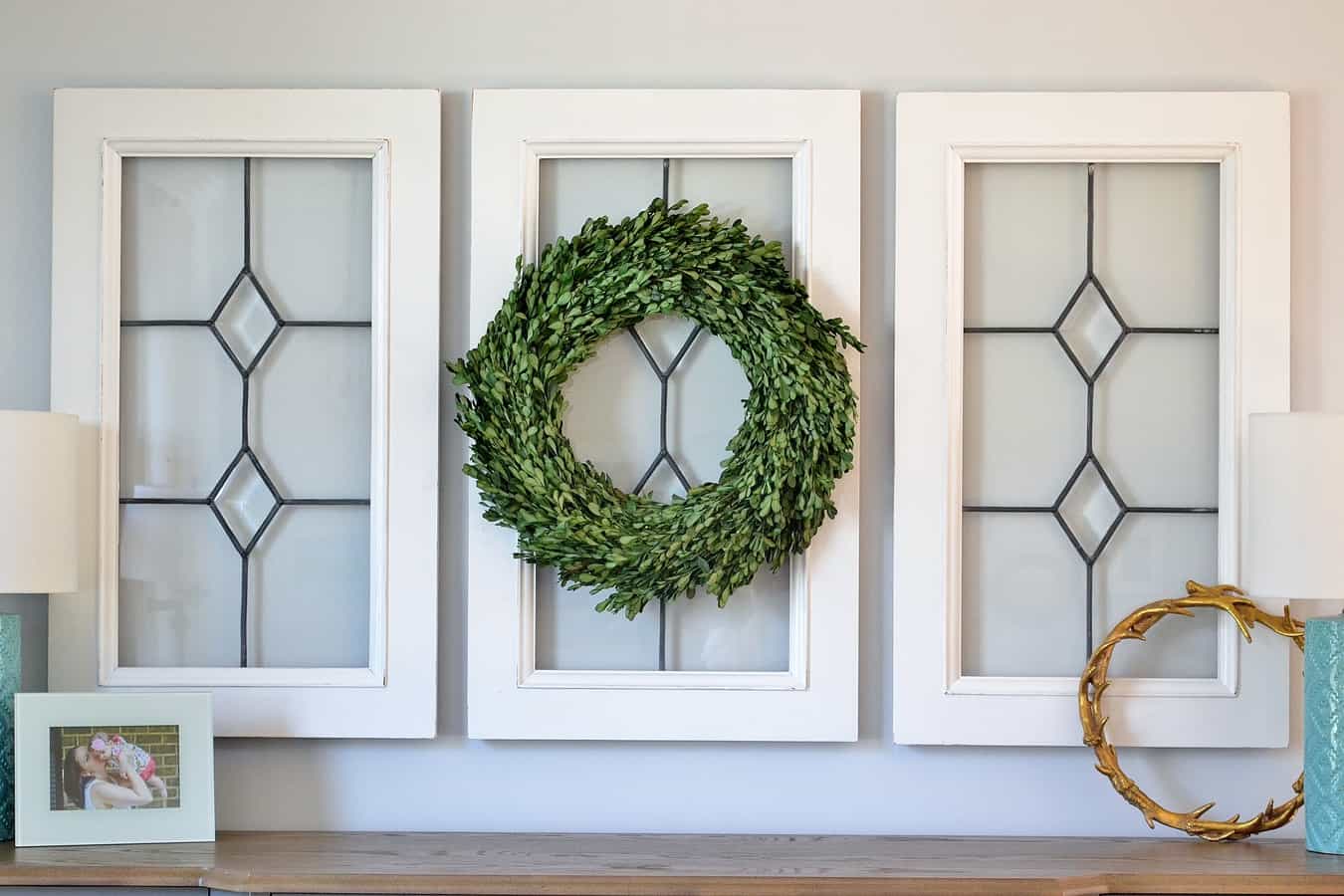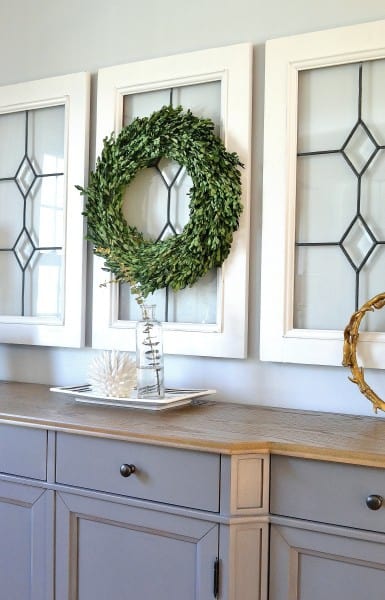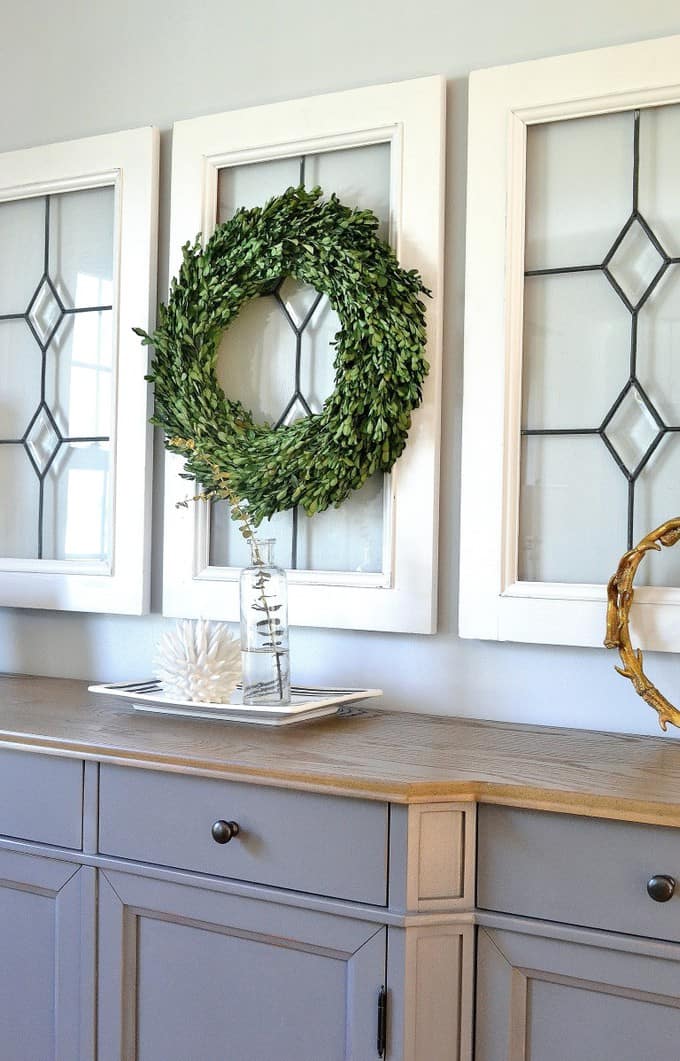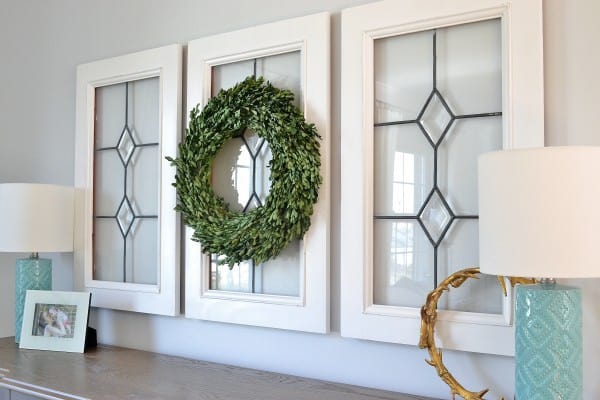 Here's a picture of the wall "before"…you can see more images of our living room in this post.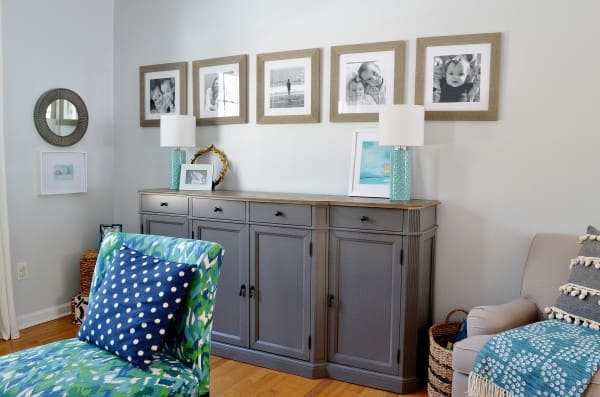 Eventually we may have custom mirrors cut to fit each of the panes…but for now, I'm thrilled with them as they are. For a bit of texture and interest, I added a preserved boxwood wreath I found at Home Goods.
This wreath is one of my favorite Home Goods finds, and it was only about $25, which is a great price for a nice-sized boxwood wreath.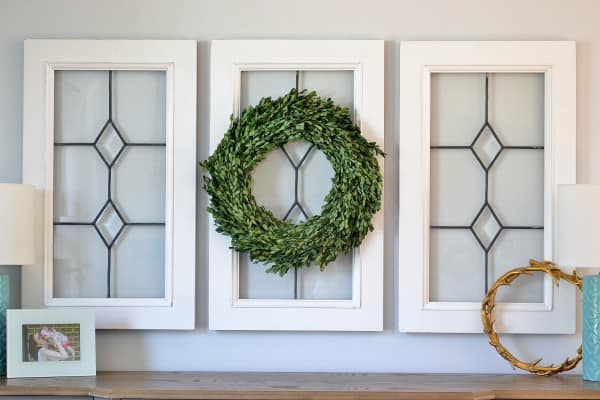 Love wreaths? Check out this sneak peak of our felt wreath tutorial video we made over the weekend! Full tutorial is coming soon. Feel free to sign up for emails on our sidebar to get it first!
How do you decorate with window panes?