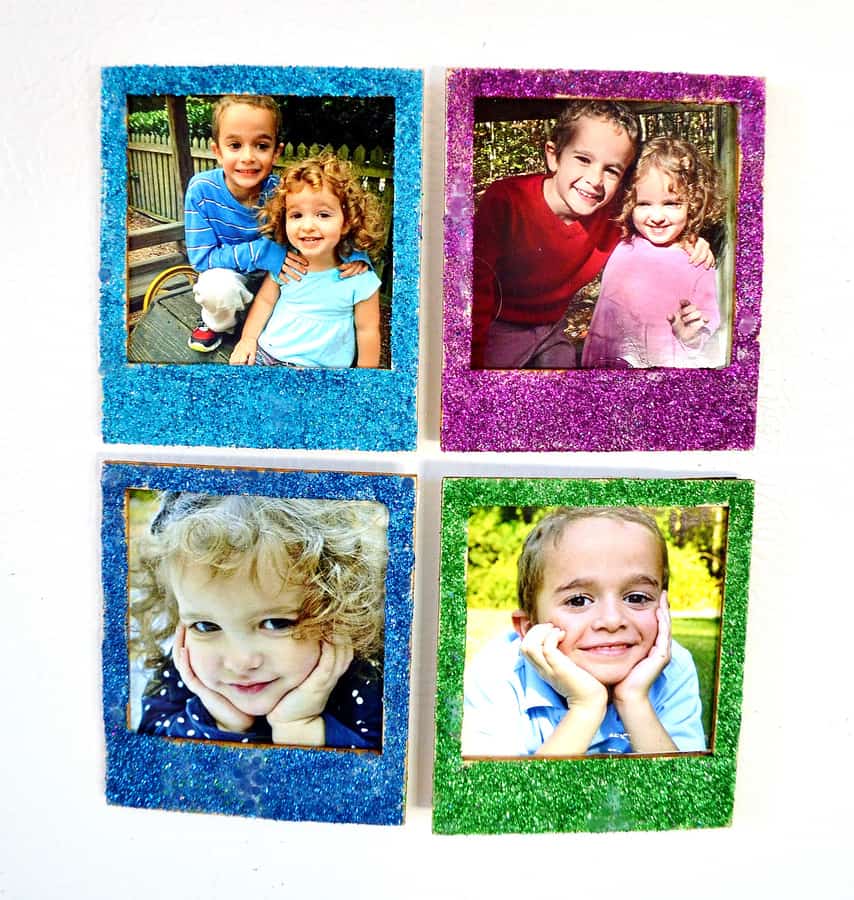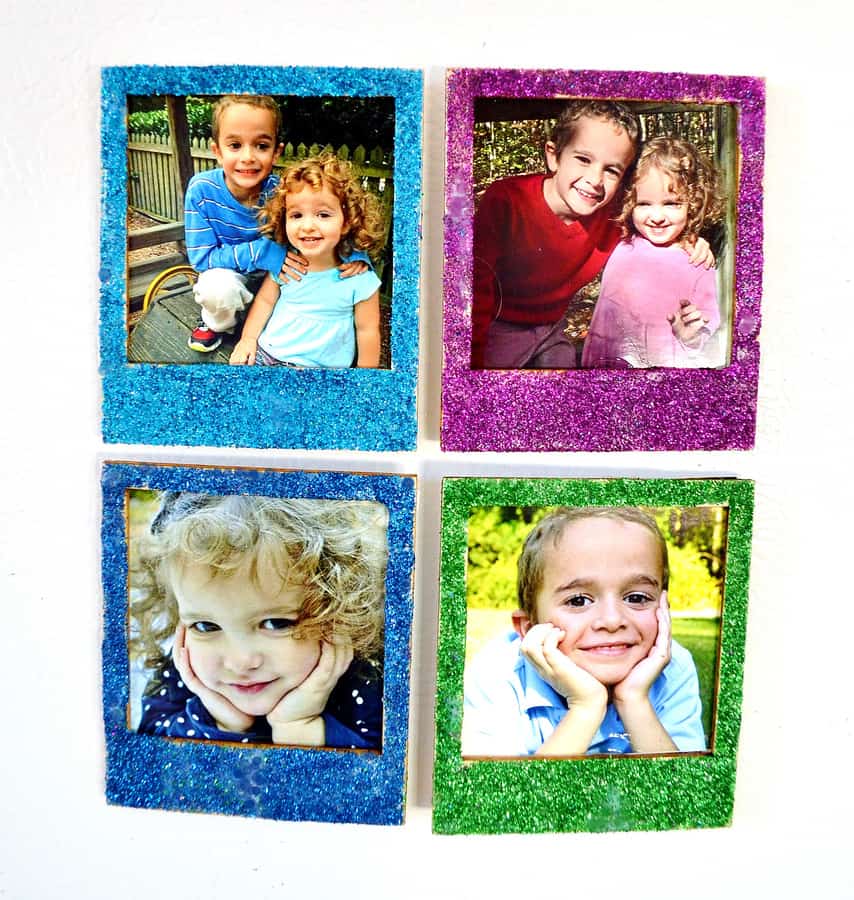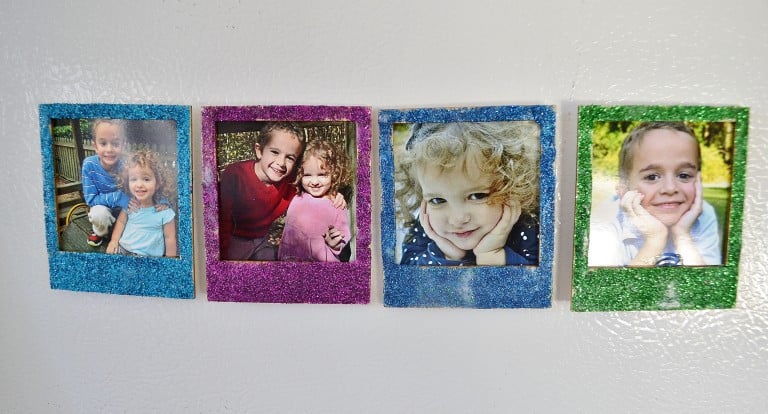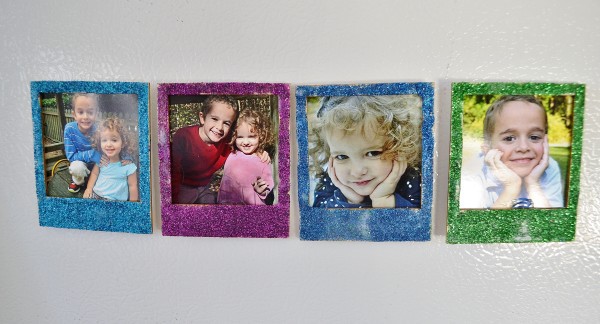 These adorable wooden polaroid frames jump out at me every time I'm at the craft store. With a little bit of Mod Podge and glitter, it was so easy to gussy them up to add some fun to our refrigerator! A set of these would also make a great gift! Here's the how-to:
Materials:
Mod Podge Matte
Wood Polaroid Frames (I found these at Michaels)
Pictures (sized down to fit the frame opening)
Magnetic Tape
Glitter
Foam Brush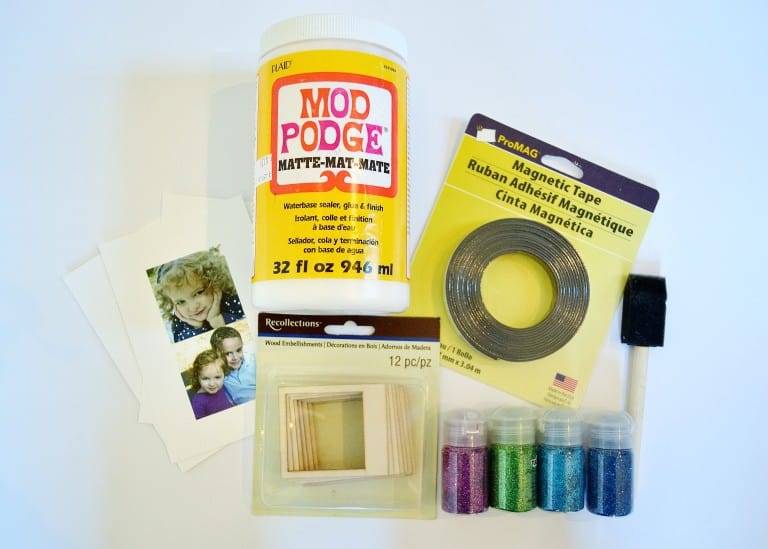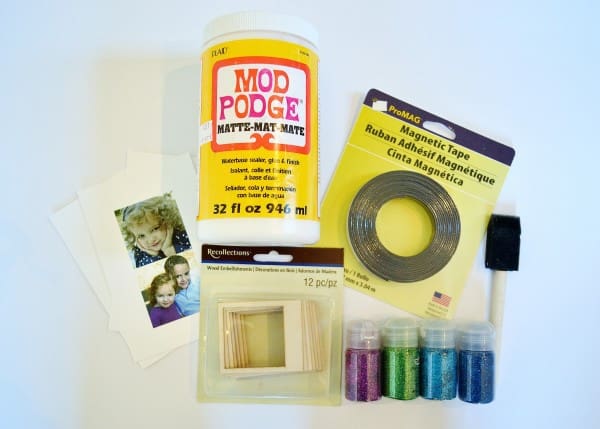 Step 1: Add a coat of Mod Podge to the frames, and coat with glitter.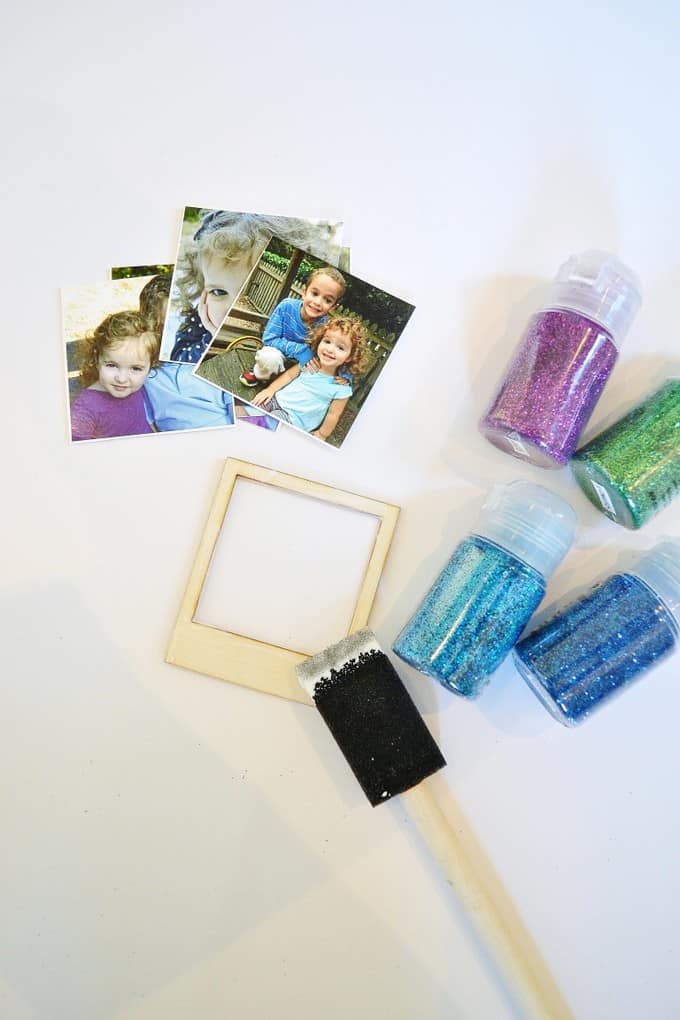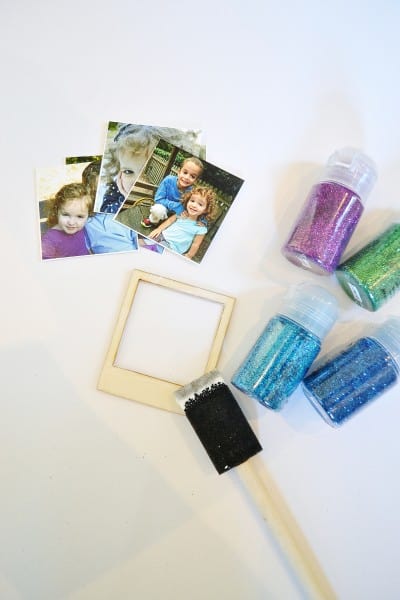 Step 2: Let dry thoroughly, and add another coat of Mod Podge to seal. This helps keep the glitter from falling off.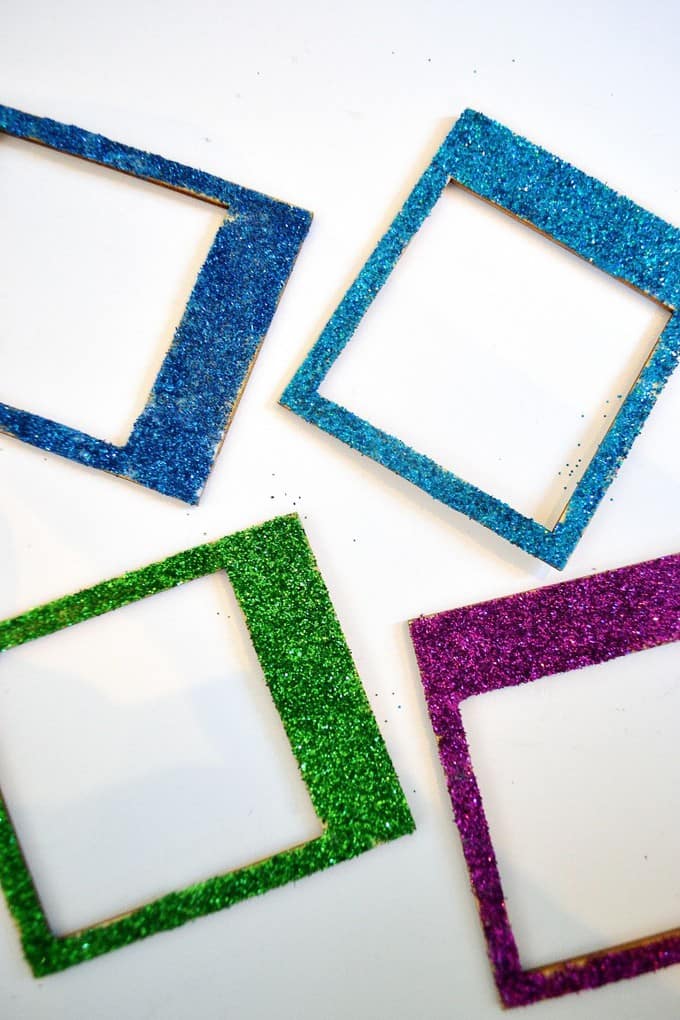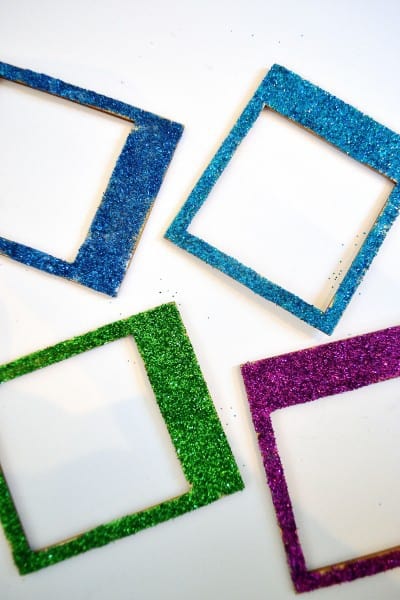 Step 3: Using your adhesive of choice, attach a photo to the back of each frame, followed by a strip of magnet.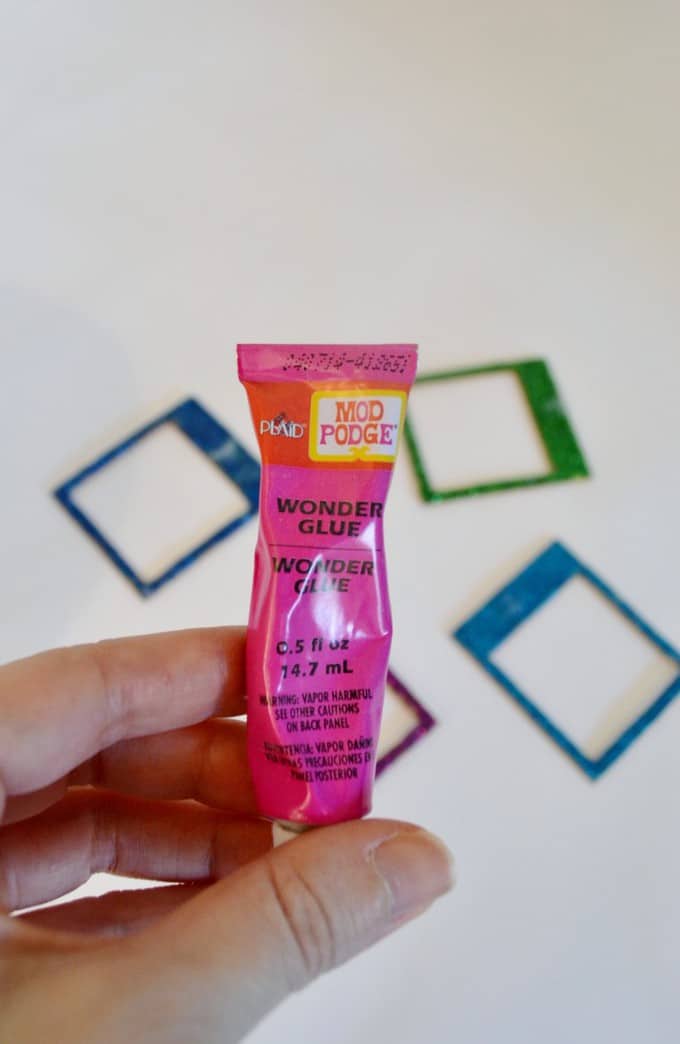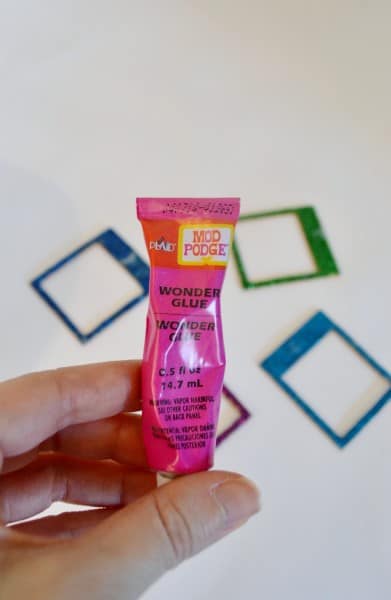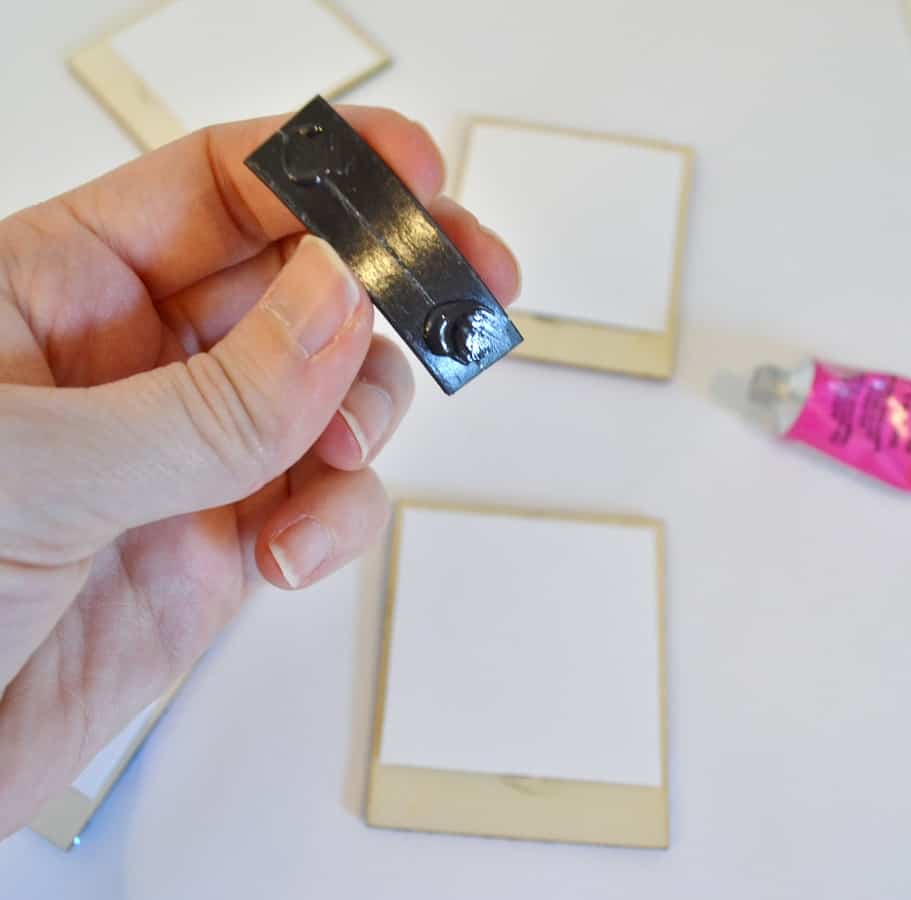 And that's it! These glittered polaroid frames are just adorable and so, so easy to make!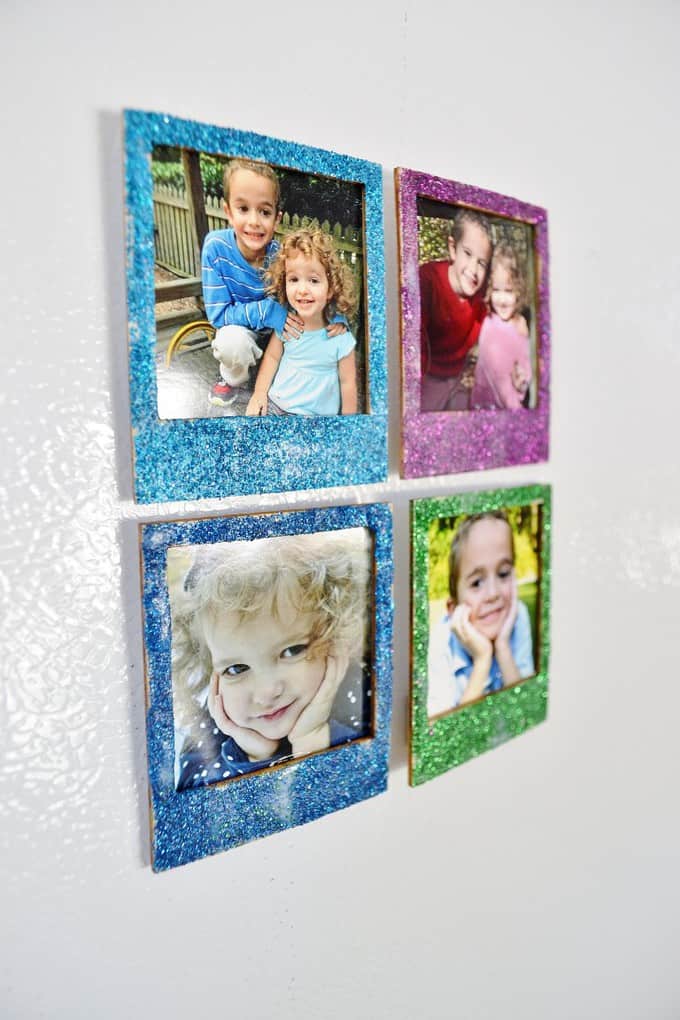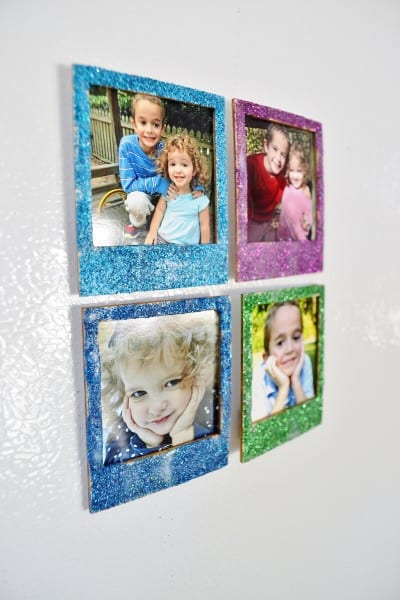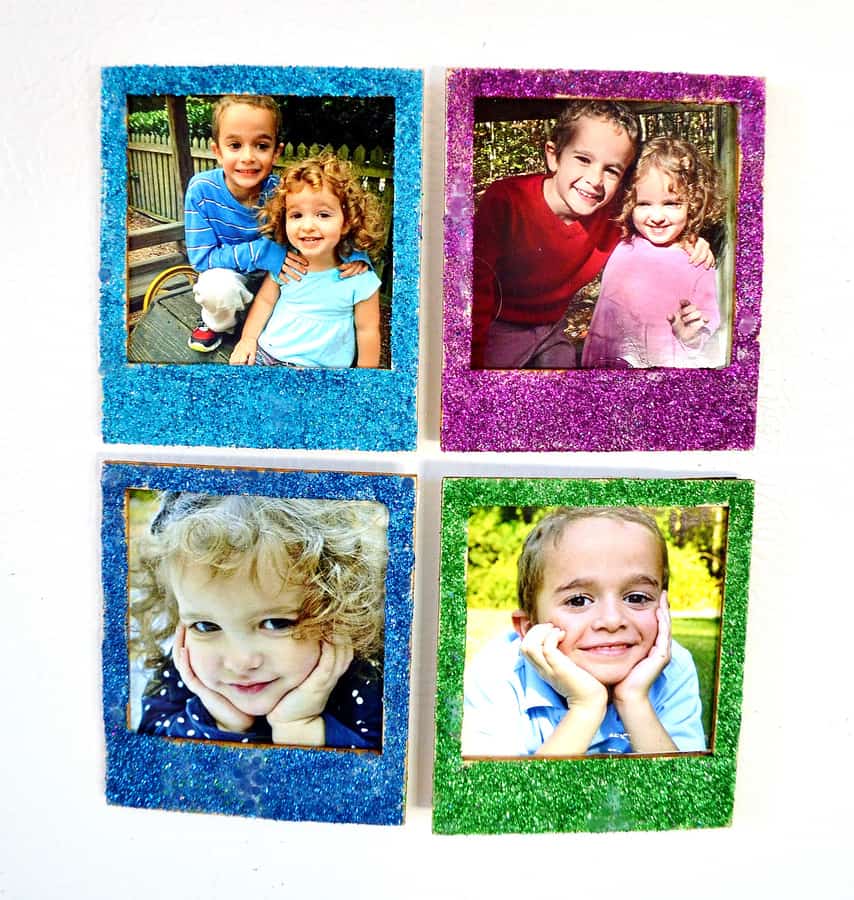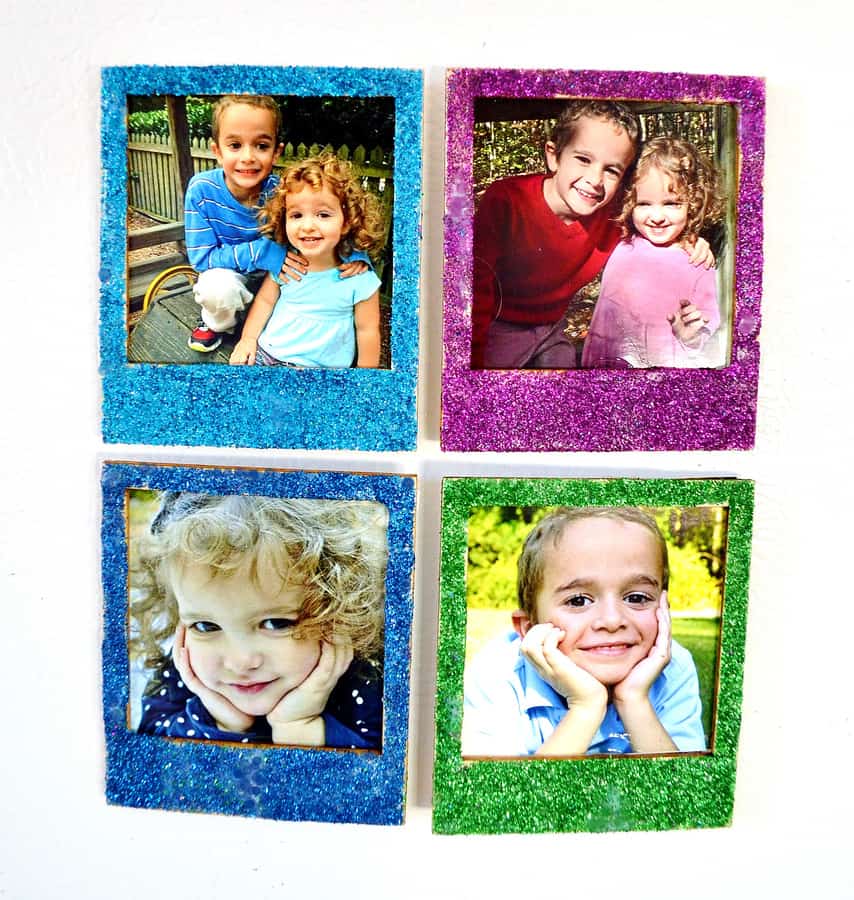 This is the 101st 30 Minute Craft! Check out the archives for lots more easy craft ideas!
Have a lovely day!