Flower arrangements add visual interest, beauty and charm to your home. But when the mercury plummets during the bitter winter months, flowers may seem few and far between. Today, I'm sharing 5 flower arrangement ideas perfect for Winter!

If you're lucky enough to be on the warmer part of the country, you may not even struggle to find bouquets of blossoms to cover the house. But if you're snowbound and enduring the bitter cold, flowers aren't necessarily the rare commodity that winter often suggests.
The months of winter are without their own greenery and flowers; the trick is to embrace the season and use winter's cool beauty to inspire décor. Here are five fantastic—and seasonally appropriate—arrangements to infuse your home with winter beauty.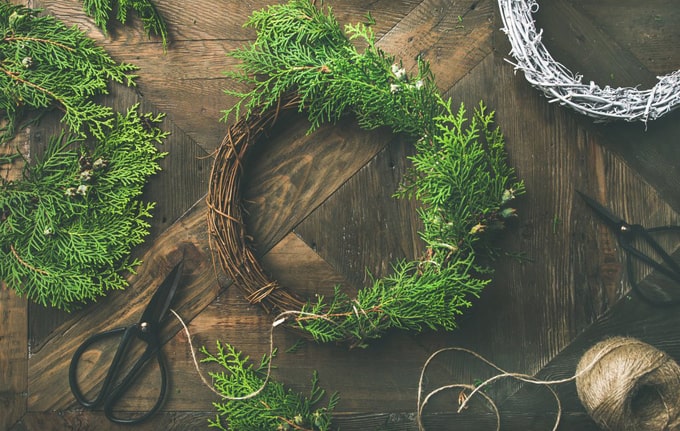 Evergreen Wreaths
Evergreen trees never lose their color, thus their name. Pine trees embrace the season with their holiday fragrance and their enduring green hue. While these trees are often associated with holiday or Christmas trees, their symbolic association with the season means that they can be used all winter long for amazing décor.
Evergreen branches can be woven into wreaths and decorated with strips of burlap ribbon or velvet sashes. Integrate New Year's Day with sparkly details or add heary-inspired décor for Valentine's Day. These always green wreaths make wonderful door décor.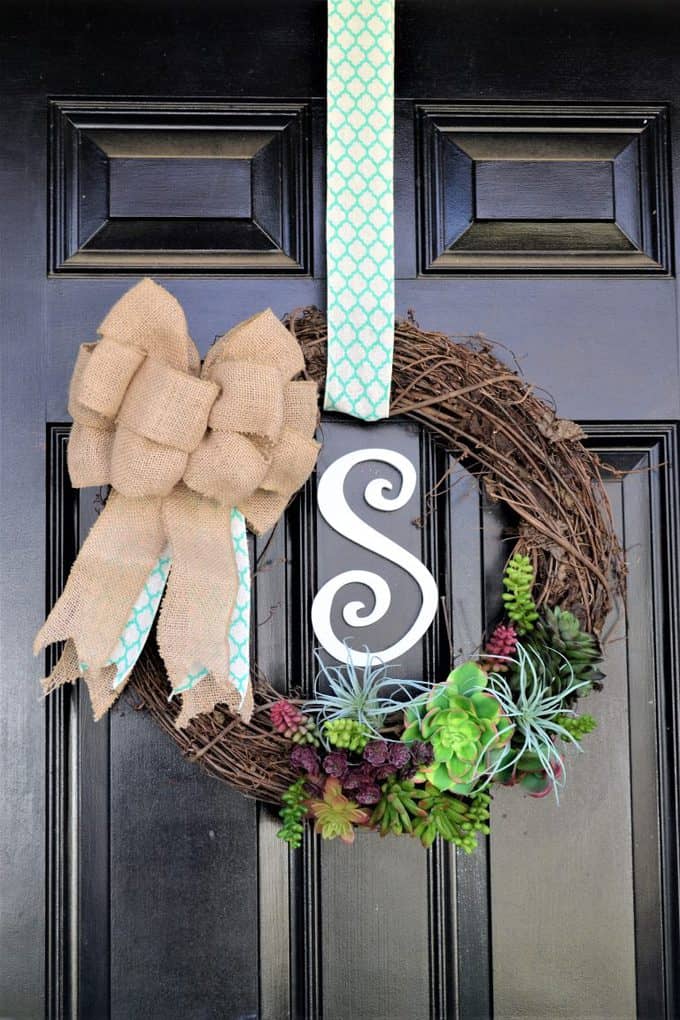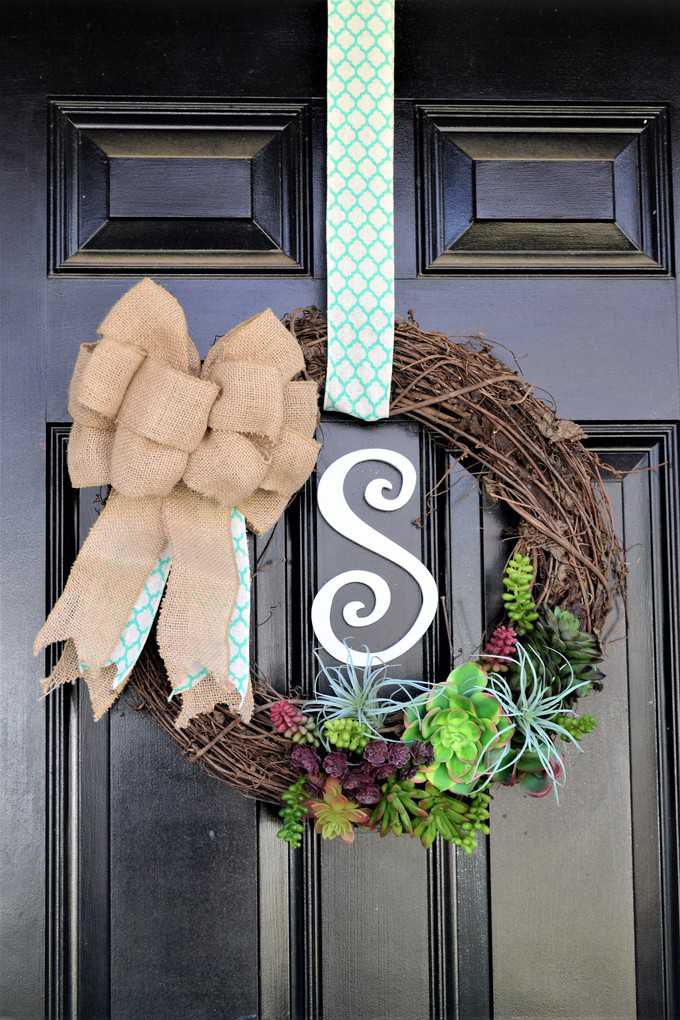 Bursting Bouquets
If your home state isn't quite bedecked with floral fields during winter, take floral inspiration from silk flower arrangements. Décor doesn't always have to infuse flowers from nature; accent bouquets also can be inspired by nature.
Silk flowers require little work—just a little dusting—and often are mistaken as the real blooming deal. When choosing silk flowers for accent bouquets, be sure to choose hues that are appropriate for the winter season. This means rich jewel tones…or winter pastels. Deep reds, rust orange and warm yellow flowers are all beautiful choices.
Faux succulents are another idea…try this Spring Succulent Wreath for gorgeous year-round, front door decor!
Accent your bouquets with sprigs of evergreen or stalks of faux wheat and choose rustic vases made of stone or wood.  If you love real flowers, however, a local florist is your best source for amazing winter bouquets.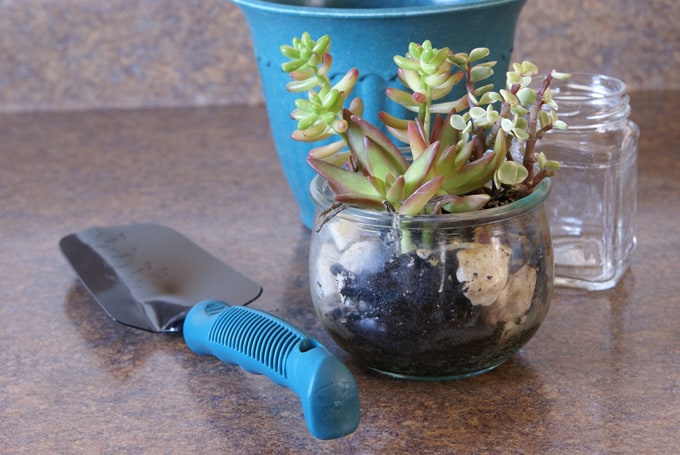 Dish Gardens
Winter also is the ideal time of year to embrace a dish gardens. Succulents are so easy to maintain and look amazing when arranged in glass dishes next to other plants. Martha Stewart recommends adding stones, shells or other accents into the garden.
These small arrangements can be laid back in style or amazingly intricate. The design is entirely up to you and your inspiration.
Sprawling Vines & Garland
One of the easiest ways to add green accents in the home is through vines and garland. No, we're not suggesting you turn your home into a rainforest! Instead use sprawling (faux) greenery to accent stair banisters or fireplace mantles.
While winter in many areas of the country puts a halt on blooms and greenery, take the beauty of nature indoors instead to infuse the home with bright colors and greenery. Use evergreen sprigs to create festive wreaths or choose silk flowers to add color and floral beauty in the home.
Dish gardens and garland also add touches of green into your home décor. Of course, if you lack a green thumb, all arrangements can be created with silk or faux accents for enduring elegance.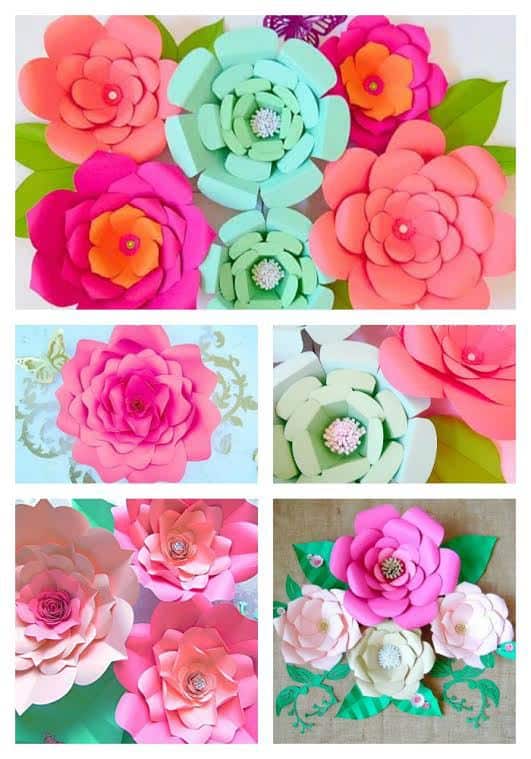 Alternatively, consider making some DIY Giant Paper Flowers for blooms that never wilt or need watering! Lastly, this list of DIY Indoor Planters is another great way to add some color and showcase some favorite  blooms!
Thanks for reading all about 5 Flower Arrangements Perfect for Winter. Have a fantastic day!