Have you ever taken a moment to think about the qualities you want your home to possess? Do you value bold color? Eclecticism? Peaceful surroundings or invigorating ones?
My guess is that no matter what style or qualities you graviate towards, what we're all looking for, at the end of the day, is a home filled with charm. Charm is defined as "the power of pleasing or delighting." Who wouldn't want that for the place where all our domestic affections are centered?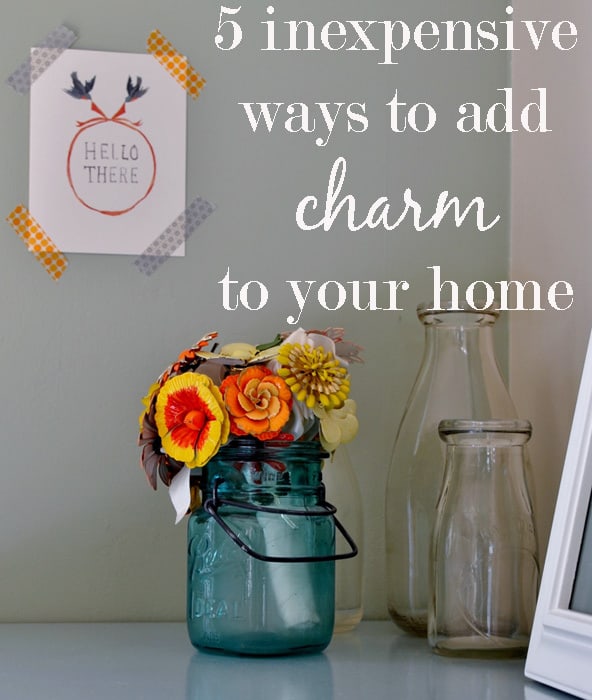 1.
Rethink your definition of art.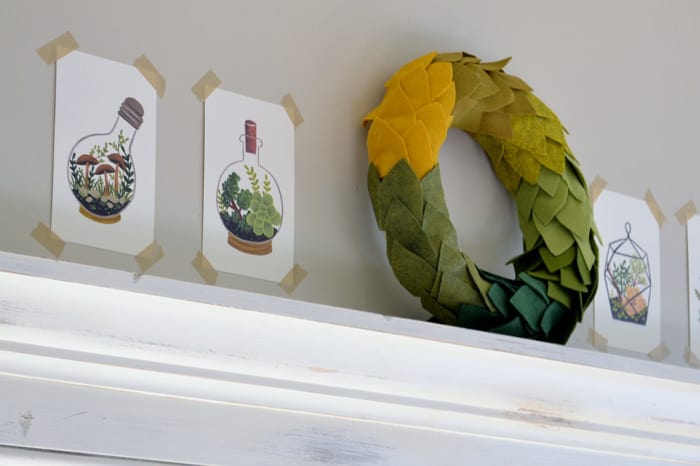 To me, charm envelops some degree of the unexpected. Traditional art, even though much of it is beautiful, is definitely not considered unexpected. Good thing, because it can also be quite expensive.
Postcards, maps, calendar prints, twigs, framed wallpaper/scrapbook paper, embroidery hoops…all make inexpensive and unexpected art. Check out Cleverly Inspired's twig art for an easy how-tos.
2.
Gather and group like items together.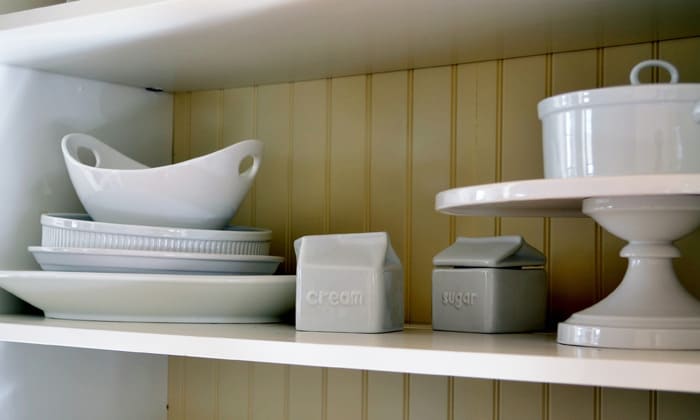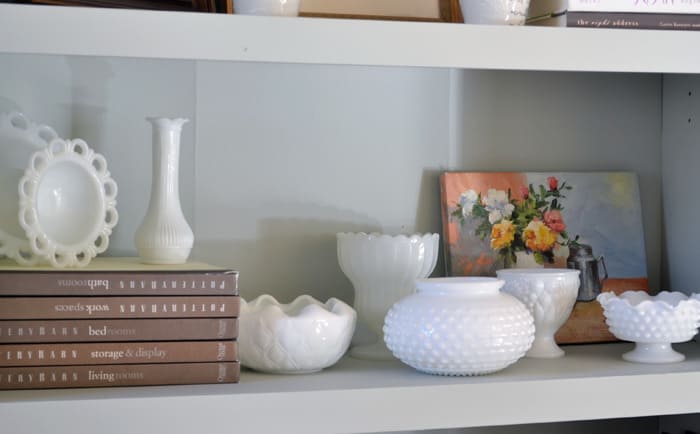 Whether it's white ceramics, milkglass, green pottery, floral oil paintings, or copper molds, taking items you already have and creating a grouping can go a long way to creating a charming home.
3.
Use common items in unexpected ways.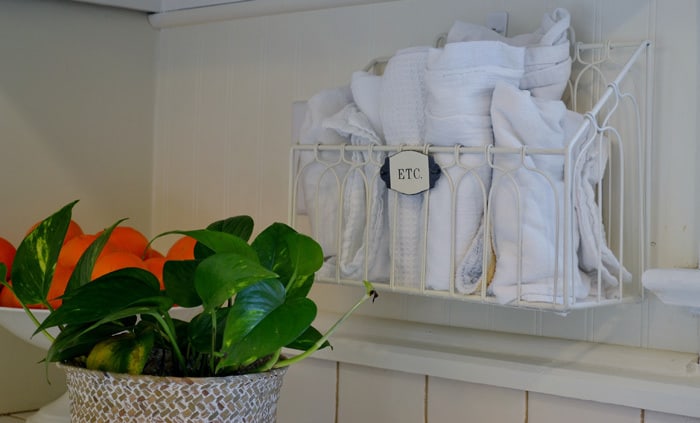 I had this desk organizer thingy forever. It went from my foyer to my desk to my craft room, and it just sat there. Uninteresting and very un-charming. Using it to corral tea towels in my kitchen? Very charming.
What common item in your home can you use in an unexpected way?
4.
Create contrast.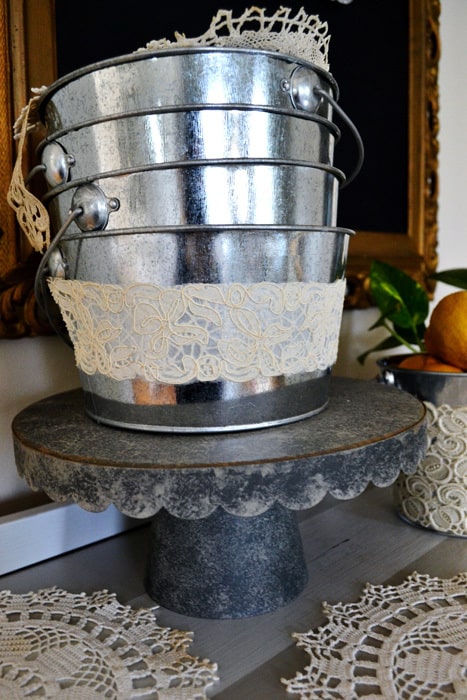 Tin+lace, Burlap+ruffles, shiny+rustic. Contrasting textures and colors (when done right) can create an amazing amount of visual interest and charm.
5.
Use baskets (lots of them, in my case).
I mean honestly, what else can make piles of shoes, art supplies and scarves/mittens look good? If charm is all about being aesthetically pleasing, then baskets have a prominent place in my Charm Hall of Fame. There are lots of ways to gussy up plain baskets, but this dip dyed method via decor8 is one of my favorites.
What other charm-inducing tricks and tips do you use?