We hope you enjoy the products we recommend. Just so you know, burlap+blue receives a commission from products purchased from this site. Oh, and one more thing, prices are accurate and items are in stock at time of publication.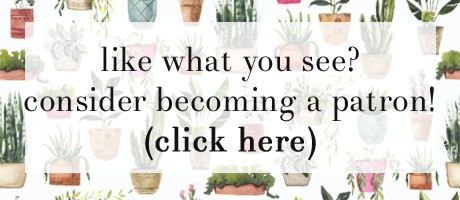 Curb appeal is a term every home seller hears about from their agent, and for good reason. According to HomeLight's Top Agent Insights Q2 2019 report, curb appeal is the number one way that sellers can boost their home's marketability—so it's critical to pay attention to it when you're getting ready to sell.
But that doesn't mean you have to hire a fancy landscaper to completely redo your yard. Instead, stick to some simple, basic projects to instantly improve your home's curb appeal, and get that offer faster.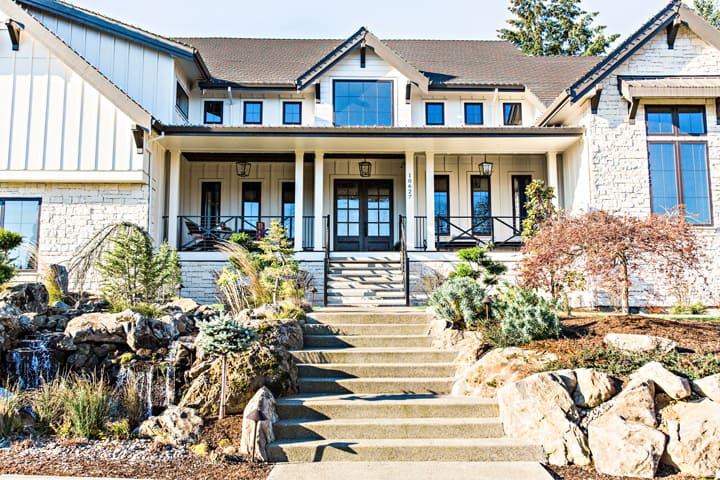 Keep your yard raked, mowed, and edged.
A neat and tidy yard will go a long way toward improving your curb appeal. Why? Because it shows that the exterior has been well-maintained, which makes buyers think the interior must be, too.
A yard that's overgrown with weeds or a couple of inches deep in leaves lends an air of neglect to the entire property. Raking regularly, and mowing in the warmer months, is an incredibly easy and cost-effective way to make sure your home makes an excellent first impression.
Add planters, trees, or shrubs to draw the eye upwards.
If your home has a smaller-than-desirable yard, go for vertical features that draw the eye upward.
Trees, tall planters, and even hanging lighting or archways can be an excellent way to add curb appeal to limited outdoor space.
Add lighting to walkways.
Dress up your walkway by lining it with some inexpensive solar lighting. You can either choose smaller, ground-level lights or taller solar lanterns, depending on how many you need, the look you're going for, and your budget.
In general, taller lanterns will lend a more formal feel to your garden area, which may be perfect if you're selling in the spring and summer and really want to emphasize your outdoor space.
Incorporate hardscaping features.
Hardscaping—walkways, stepping stones, benches, birdbaths, and other non-living elements of a landscape—can be a great way to add some character to your yard or garden, making the entire space look more pulled together.
Consider adding a paver stone path to an area of your yard that typically gets muddy, or putting in a bench near a bird feeder or birdbath.
Mulching is one of the easiest and fastest ways to improve your curb appeal. In fact, laying fresh mulch before listing offers a 126 percent ROI, making it a no-brainer when you're getting ready to sell.
Spreading mulch throughout your flower beds will instantly create borders and demarcation, giving your yard more visual structure. There are many different types to choose from, from golden straw to brown shredded bark, so go with the color that will best complement your plants.
And mulch has more than just cosmetic value: it protects your plants by insulating the soil and helping with water retention, as well as helps prevent weeds.
As critical as curb appeal is to your home sale, it's comforting to know that upping your curb appeal doesn't have to be a massive undertaking. With a single weekend and a good plan, you can transform your yard into a buyer's dream.