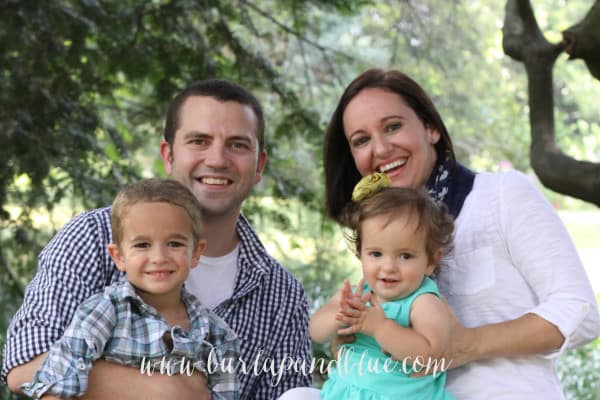 Well, hello there!
If you've read burlap+blue for any length of time, you probably already know a few things about me. One, decorating my home is my hobby, and, along with my etsy shop, fills a good portion of my days (though the number one priority is that little man in the picture above). Two, I love spray paint, ruffles, thrift stores, dropcloths and Target (though maybe not in that exact order). Three, I'm a big fan of DIY, and feel like you don't have to spend a lot of money to get a lot of style.
So, what don't you know about me?
I graduated from James Madison University with a degree in Early Childhood Education, and spent the next four years teaching some seriously sweet Kindergarten children. I then got married, spent a couple of years in the party rental biz, and had a baby.
Not long after that, I opened up burlap+blue, which specializes in handmade gifts, including our bestselling custom coasters. Next came this blog, where I share etsy finds, DIY projects, tutorials and other home inspiration. A few years after that, we had our second child…soon followed by my second shop-paper+palette.
If you're new here, you may want to check out some of my top posts…
burlap and ruffles ottoman tutorial
shabby flower pillow tutorial
shell garland tutorial
dresser reveal
coastal inspired rag wreath tutorial
Reading your comments and emails is one of the best parts of blogging, so please don't hesitate to contact me!