Looking for bullet journal ideas? Bullet journals are a fun and easy way to organize your life. Sharing lots of ideas here today!
Organizing every aspect of your life can be extremely rewarding.
When you show up when you need to, wrap up projects faster than expected, and meet your life, work, and financial goals—there's nothing that beats it.
Not to mention, when you log on to work at the start of the week and you know exactly what you need to tackle during the day.
For a little while now, there has been a running trend called "bullet journaling." A bullet journal is basically an art book for adults. You're creating every line, margin, and list to help you organize your life exactly how you want to—and in style.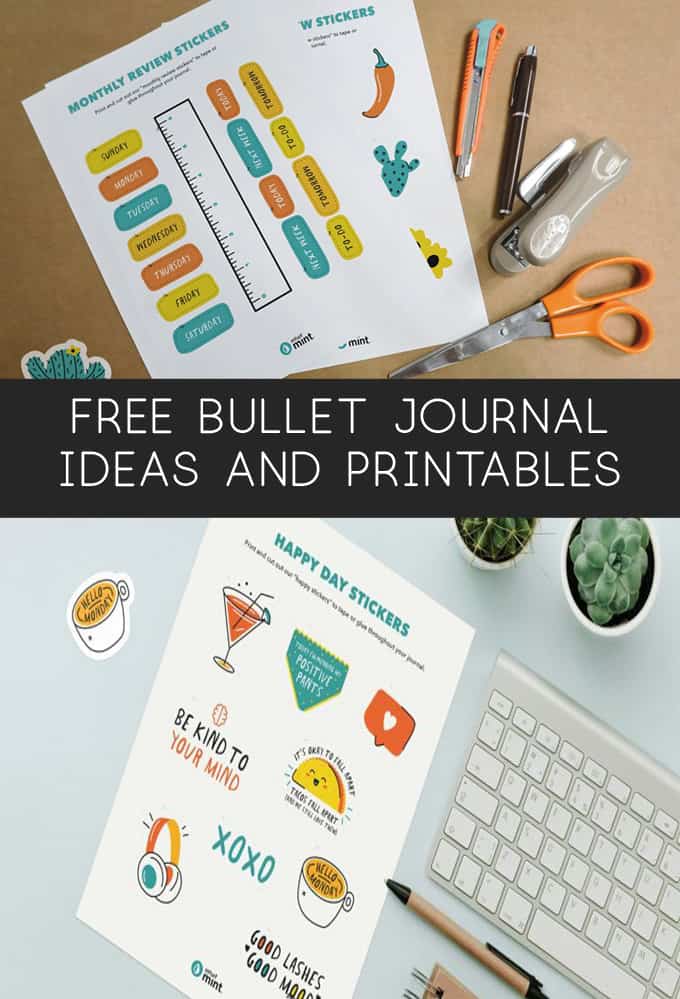 Even though sitting down and drawing out a planner sounds like a daunting task, it has shown such success in areas other than organization.
Some people find it therapeutic, as it's like drawing in a coloring book—but for adults.
You spend time creating the ultimate cleaning list, meal prep, or weekly layout to achieve your dream life.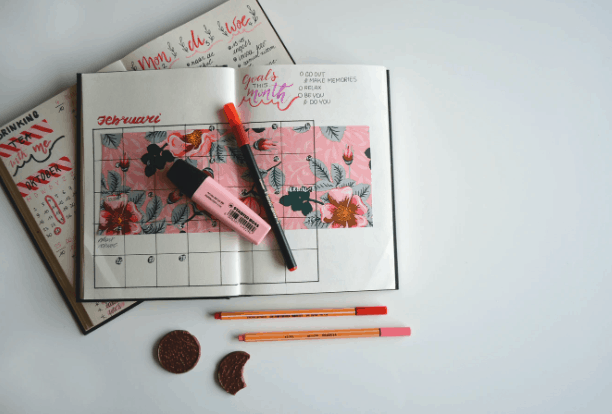 If you're ready to get started or are to restart during this time spent out home, Mint's created perfect printables to help you craft the perfect journal to manage every aspect of your life.
Bullet Journal Ideas: Tools to Help You Get Started
If you're on a mission to save during this time, we've created a printable ruler and stickers to decorate your first weekly layout.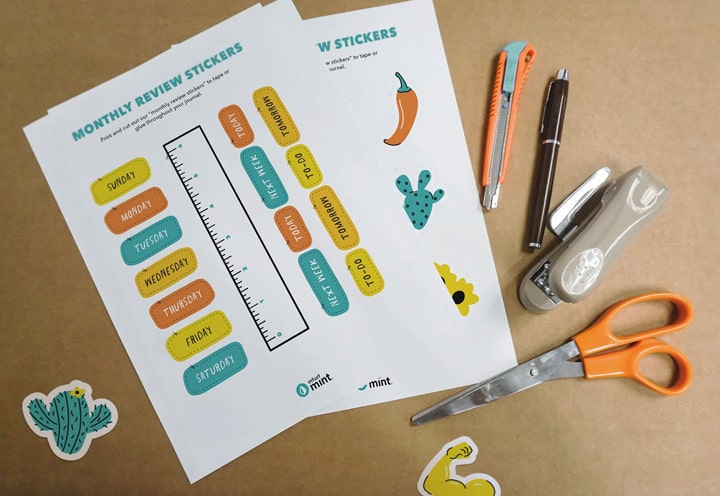 Create Positive and Healthy Habits
When mapping out your goals, you may get excited. Next time you're mapping out your goals, or even brainstorming creative ways to stay busy during this time, we've created happy day stickers to do just that.
Using a stickers printer, just cut and cut each sticker out and either glue or tape them to your journal for a little mood boost.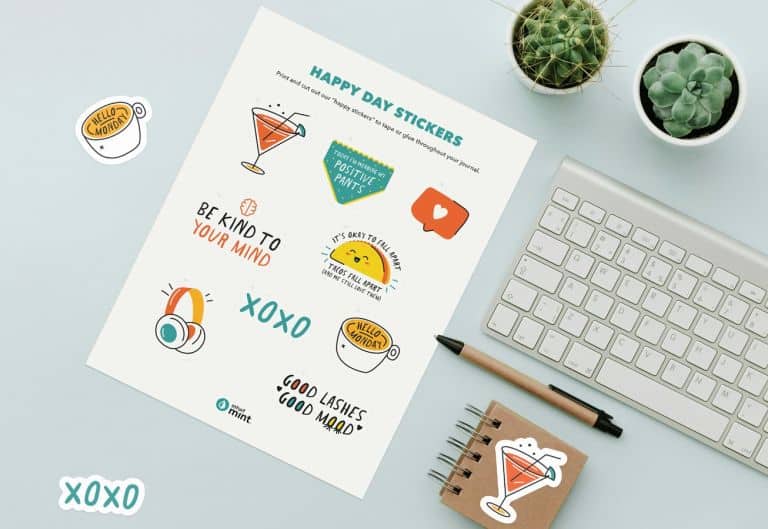 Don't Forget Anything
When creating your journal, you may want to add subtle reminders of things you'd like to get done throughout the week.
If you don't want to add each reminder to your journal, print and cut out our note stickers. Tape these to your monthly layout so you don't forget even the littlest of tasks!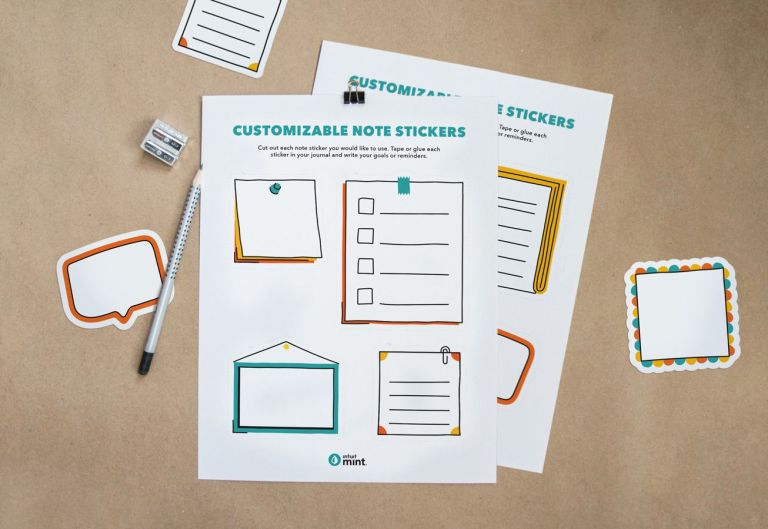 Schedule In Time for Your Family
During this time, it's important to make time for your loved ones. Whether that may be over the phone, or planning quality time with each other at home.
If you're able to get out and go to the movies, have a movie game night with our printable. If you aren't able to leave, check out our holiday printables pieces for some other game night ideas for those nights spent at home.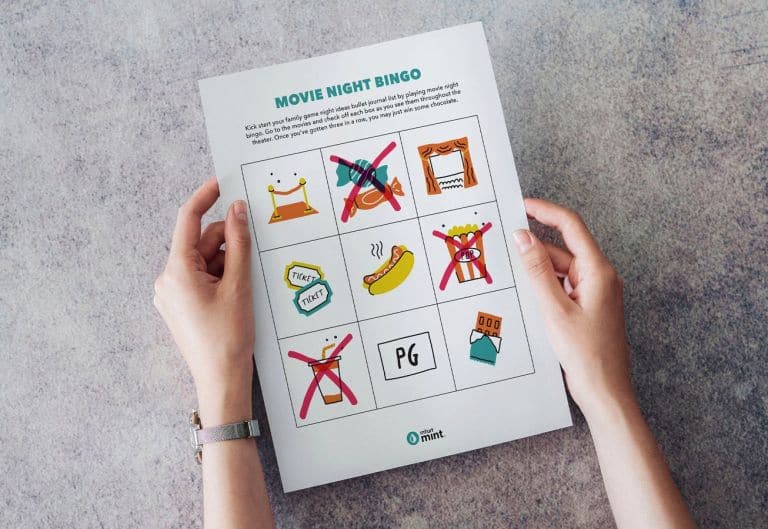 Love staying organized?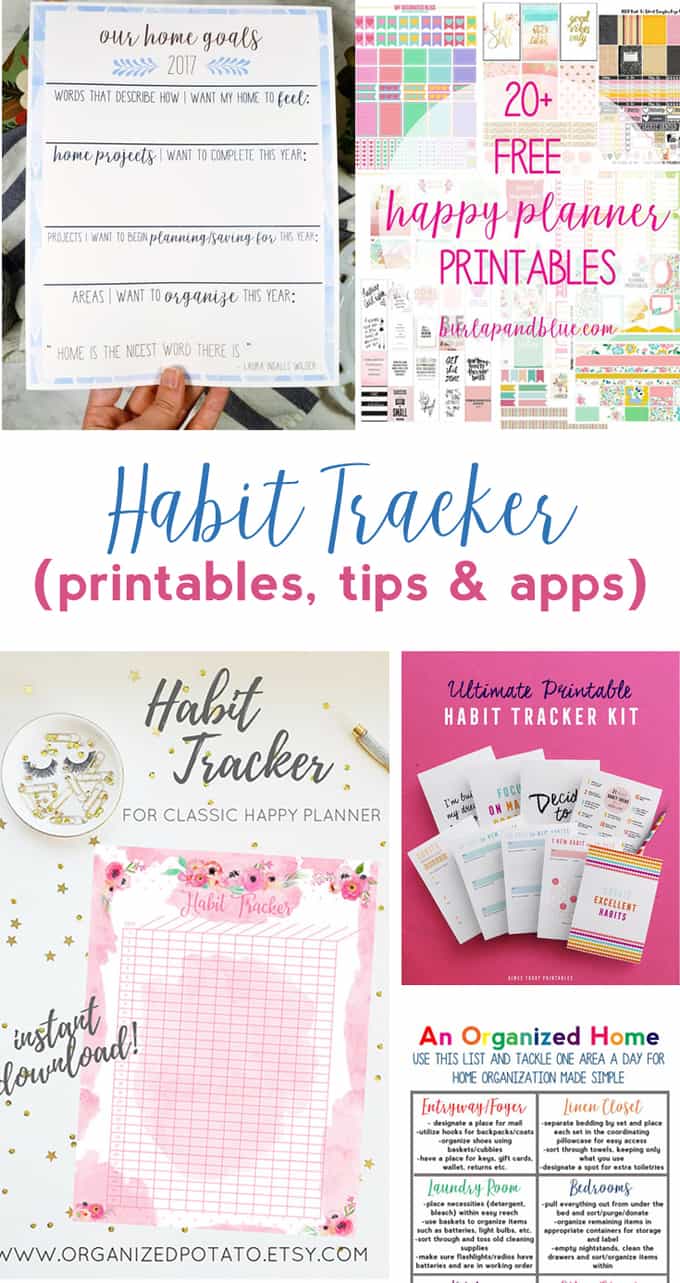 Check out these Habit Tracker Printables, Products and Apps to Try!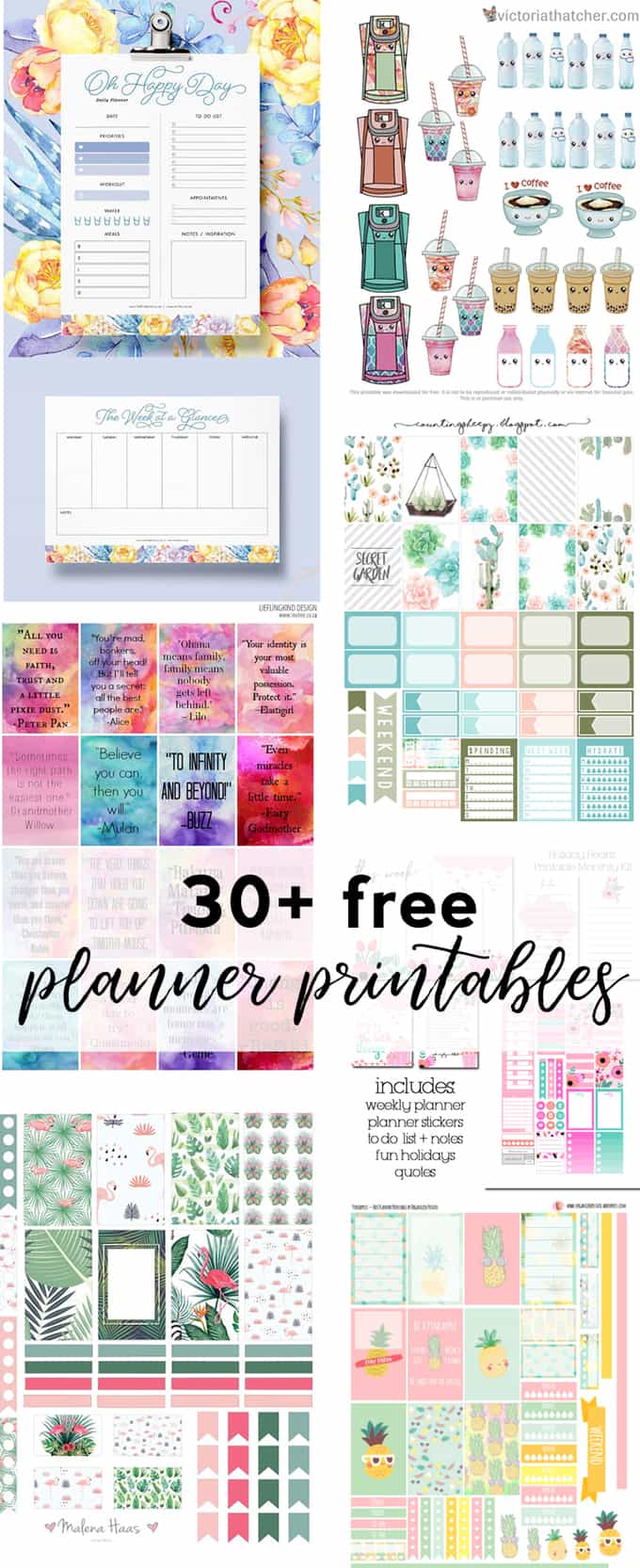 We have so many Free Planner Printables! It's the fast, easy and creative way to get organized.
Also, don't forget to check out this post to see our pick for the Best Printer for Stickers.
Lastly, here is a wonderful monthly budget printable from Bubbling Brook Budgets!
Thanks so much for reading all about our Bullet Journal Ideas and Printables to Keep Every Aspect of Your Life on Track.
Have a great day!