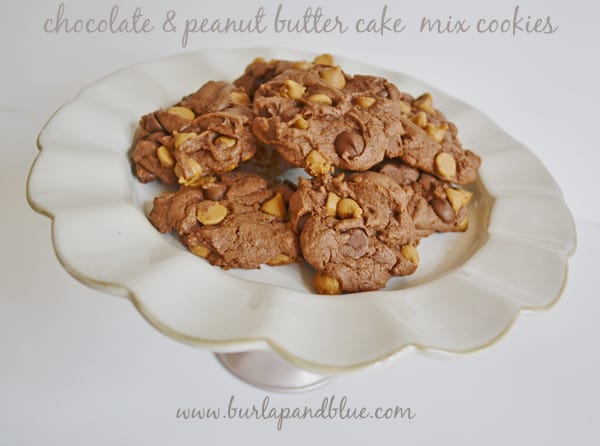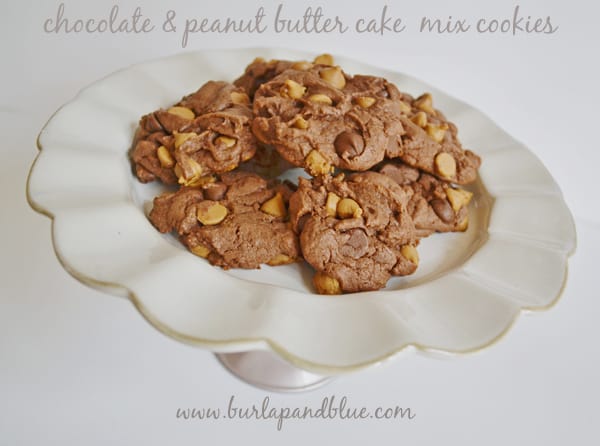 We have a thing for baking around here. Due to the fact, though, that most of our baking involves a four-year-old who loves to be very involved in the proceedings, I tend to go for recipes that are uncomplicated and unfussy. Hence, these cake mix cookies are one of my favorite new finds.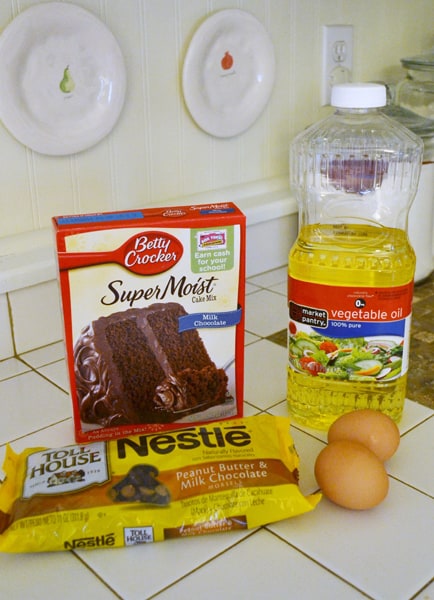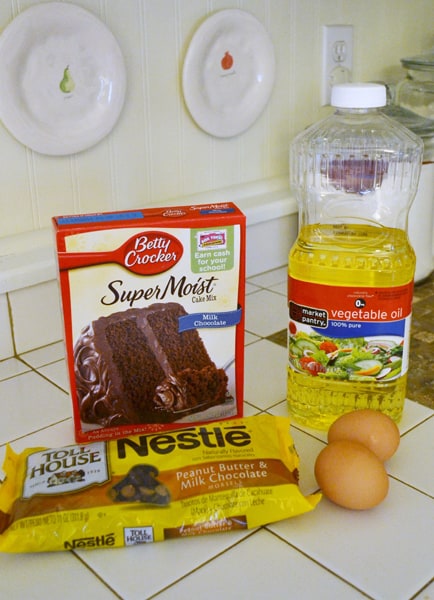 The ingredients are simple: a box of cake mix (I chose Betty Crocker Super Moist), a bag of peanut butter and chocolate chips, 2 eggs, and 1/2 c. of vegetable oil.
Simple mix the cake mix, eggs and oil together, then add the chips and combine. Drop onto a sheet pan, and bake at 350 degrees for 9-10 minutes.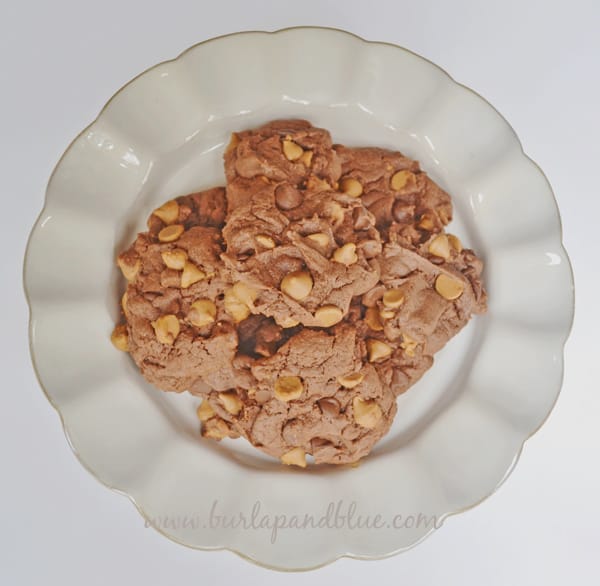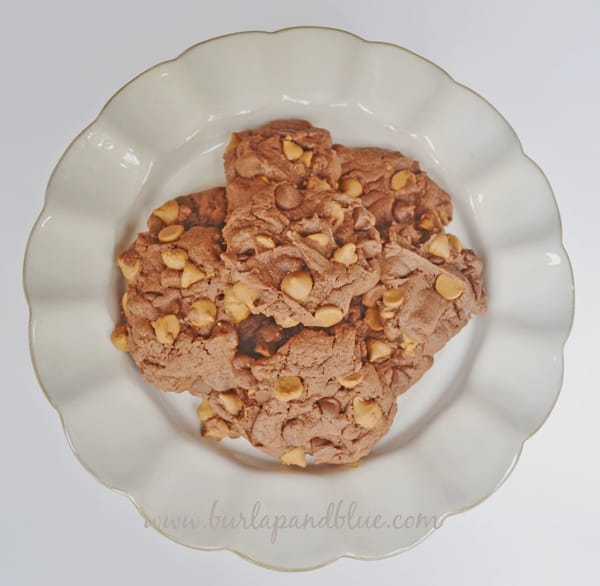 The best part of these, I think, are all the different combinations you can create! I'd love to try red velvet cake mix with chocolate chips, lemon cake mix with white chocolate chips, and even Funfetti mix with white chips.
Any other cake mix/chip combinations to add to the list?
Thanks for reading!